The trouble with Washington DC is that the 19 museums that make the Smithsonian are so iconic that seeing anything else takes a back seat. In fact you could stay for a week and still not finish with all the all free museums. Not to mention the monuments and memorials built to honour the many dead – from presidents to soldiers.
Well this time I decided not to step foot inside the National Art Gallery or the iconic Air and Space Museum, or even my fave – the Natural History Museum. Instead I asked a local for 5 off-the-beaten-track things about DC and here's what she suggested: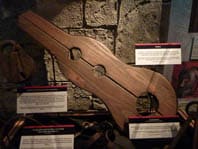 1. Visit the Crime and Punishment Museum. Being a bit of a cops n robbers girl, this – the newest museum to open – was right up my alley. I walked in and mass murderer Ted Bundy's VW Beetle was parked in the foyer, the passenger seat removed just as he had it when he restrained his victims. Uggh. It was VERY in-your-face. We walked on past the medieval forms of punishment like these wooden stocks for such crimes as being a nagging wife. The car riddled with bullet holes from the movie Bonnie and Clyde is here along with all sorts of photos of mafia crime bosses and their punishments. This is also where America's Most Wanted is filmed. A fascinating attraction for crime boffins.
2. Happy Hour at the Monaco Hotel. This is a Kimpton hotel and as such they have a FREE happy hour every night from 5pm to 6pm for all guests. I stayed here too, so not only did I partake in as many tipples as I could get away with in the space of an hour, but I requested a goldfish for my room. No, I'm not a high maintenance movie star – the Monaco has them in glass bowls ready to be distributed to rooms upon request. They have names too. When I got back from dinner Haile Selassie was waiting. Not the imperial rastafarian leader of Ethiopia but my personal goldfish.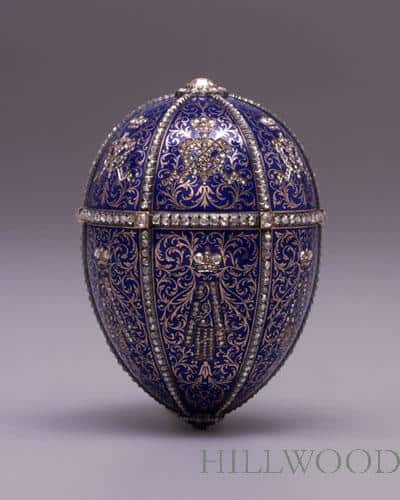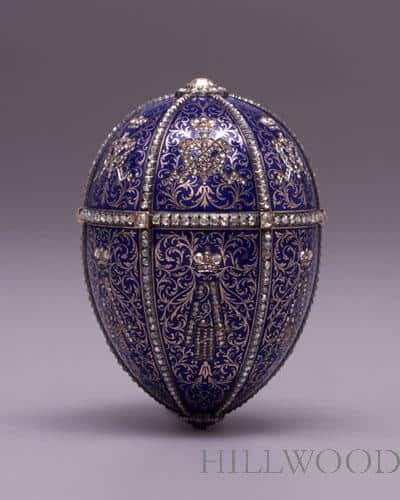 3. Hillwood Museum. This is a little heralded museum estate with stunning gardens and the biggest collection of Russian Imperial art outside of Russia. And the best thing? No one's here! If Faberge eggs are your thing, you'll love this place. It belonged to one Marjorie Merriweather Post, heiress to the Post cereal empire. She married 3 times and with her 2nd husband the company became General Foods. She is known as one of America's first businesswomen, she was an art collector, noted philanthropist, and socialite. Her 3rd husband took her to Russia – hence the Faberge eggs. She gifted the 25-acre Hillwood Estate and Gardens as a public museum on her death.
4. Until you've visited Ben's Chili Bowl, you haven't visited DC, is what the locals say. For a chili dog that's good enough for the president, head to Ben's Chili Bowl at 1213 U St, NW. Ben's has been here for 50 years but the area is considered up and coming. Check out their website for video of President Obama downing a chili dog and shaking hands with his adoring public. A sign on the wall reads: no free food less you're one of the Obamas or Bill Cosby. Their signature dish is Bill Cosby's Original Chili Half-Smoke for $5.45 originally made by Ben in 1958 – half pork half beef smoked sausage on a warm bun topped with mustard, onions and their iconic homemade chili sauce.
5. Assuming you'll do the monuments by night (and if you weren't planning to you really must for #5. They are floodlit and this is the probably the best way to see such icons as the Lincoln Memorial). But if you've done that, then head to Georgetown and dine (or just have a drink) at Sequoia. (It's happy hour every week day from 4pm – 7pm) and views down the Potomac river at night are brilliant.
__________________________________