Confession: I lived in London for five years and never ventured west to Ireland. Shame on me because some 20 years later (ahem) I finally went for my first time and oh how I loved it!
Accommodation covers every price point from refurbished castles to cheap hostels. And oh the food you will try! Do you know the difference between a barmbrack and a Dublin coddle? Neither did I! Here are the best foods to try in Ireland.
Here are my 5 top picks for what to do in Dublin
It would be rude to visit Dublin and not pay your respects at the altar of a pint of Guinness! Take a tour of the Guinness Storehouse where this velvety smooth beer (which some claim to have medicinal properties) has been created since 1759 and after learning how it's made, you'll get the chance to pour the perfect pint – in six precise steps. Here's a post I wrote showing you exactly how to do it!
2. Music at Temple Bar
If it's a bit of fiddle de de and some toe tapping live music to accompany your pint, you're after. Temple Bar is where you should go. This is not just A bar, but a neighbourhood of bars bursting with live music from traditional Irish music to rumpty pub songs. Wander along the cobbled streets and take your pick based on the vibe, the food or the space. Read more about Dublin's great pubs here.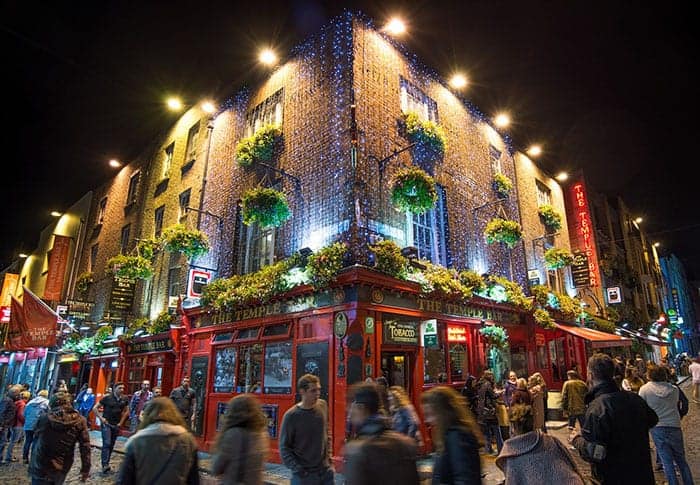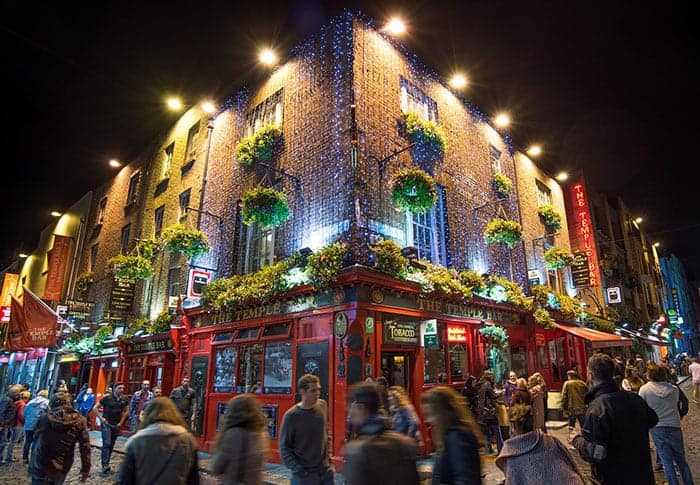 If I can't take photos when I travel, I feel like I might as well not even go! My recurring nightmare is I go somewhere and have forgotten my camera. (Thank the Lord for fancy phones.) So I decided to join a professional photographer (Darren McLaughlin) to walk the streets of Dublin and learn some techniques for taking better photos. Itineraries are tailored to suit your level and interests and you should allow about half a day. I practised capturing the essence of the city through its people. You can see my skills in this post!
At famous Trinity College there lies a book that is so sacred it is held under glass and only officials in white gloves dare touch it. It is 680 pages of the four gospels written in Latin by Irish monks circa 800. It was found buried (probably to keep it safe from marauding Vikings) in 1653 and is now in the Old Library, where half a million visitors come to see it each year.
5. Join a busker!
I love playing the spoons. I bet you didn't see that coming. So you can imagine how stalky I was I loitering around a busker named Hugh on Grafton St playing his spoons and other crazy instruments like ping-pong bats and dancing dolls. Finally I summoned up the courage to ask if I could join in. He was more than happy and our performance gathered a small crowd. I am proud to say I helped him earn €2. Here's a video of us playing together!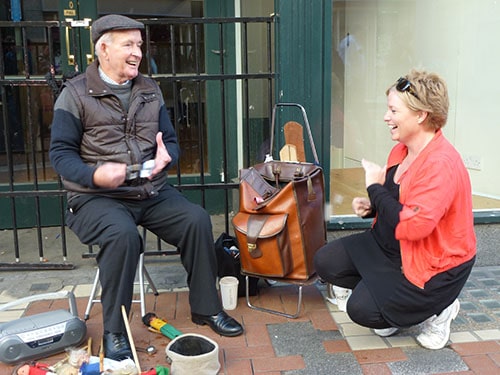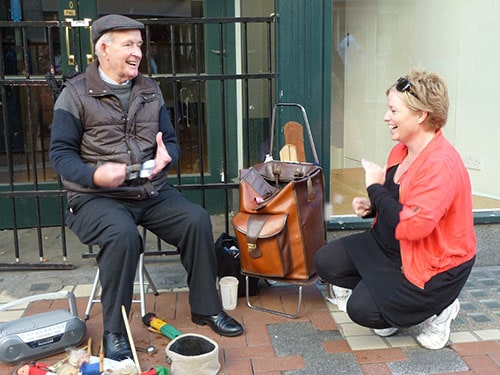 Save