Actually, make that 7…
Just seven minutes by plane, or 30 minutes on the car ferry from Papeete, is the tiny island of Moorea surrounded by a perfect lagoon bejewelled in bright corals and cheeky fish. The island is a treasure trove of fantastic things to do, see and taste…
Helmet Dive
Plungee to the bottom of the sea in an AquaBlue helmet and walk like you're on the moon feeding fish and stingrays. Here's my full blog about it here>>>
Dine on poisson cru
For the freshest raw fish salad you'll ever taste, join a small throng of hungry tourists on a tiny motu (island) not far from the Intercontinental Hotel, where your shirtless chef will show you how to make poisson cru. Using fish caught only moments ago, he cracks open a fresh coconut from a nearby tree, squeezes plenty of lime juice and a liberal sprinkling of salt with cucumber and tomatoes to garnish. Served with plenty of crusty French bread, you'll be whipping this up at home when you get back.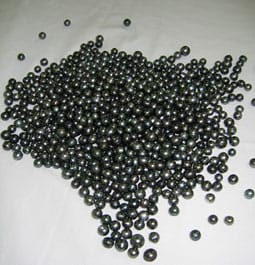 Splash out on a rare black pearl
Browse some of the island's stunning black pearls with their unique hues of pink, blue and green. Former Miss Moorea, Tahia Collins, runs her own business designing settings in gold, silver and some studded with diamonds. She sends her plans to Europe to be made and when they return, Tahia chooses the exact pearl to fit each one.
You can easily spend a small fortune here as she uses only the finest and rarest. The bigger the pearl, the longer it has been in the oyster and the perfect orbs are the rarest. But odd-shaped ones are endearing, and some would say, even more unique.
Swim with Dolphins that worked for the US government
The Moorea Dolphin Centre is based at the Intercontinental where you'll find fenced-off areas of the lagoon where you can actually jump in, clad in snorkel and mask, with a dolphin trainer and watch these amazing mammals up close and personal.
One of the bottlenose dolphins, Hina, is a former US Navy (seal) dolphin whose sonar they studied to detect bombs on ships until they retired here in 1996. You're so close you can stick your goggled face under the water and watch these majestic and powerful creatures dive right in front of you, then get a photo op cuddle.
(Check out the rates at the Moore Intercontinental Hotel on Booking.com>>)
Get pampered with homemade spa products
Helene Spa was founded by French woman Helene Sillinger in 1999 and was the first spa to open in Tahiti. Treatment rooms are purpose-built thatched huts and a river bath is hidden under palm fronds and lush foliage with a cascade of warm water pouring into it for a quiet and blissful soak.
Helene creates the spa products herself: grated coconut (which is good enough to eat) as a moisturising rub, sand for exfoliating, manoi oil filled with tiare flowers and fresh papaya for a scrub.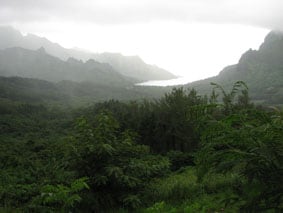 Explore the island
The road around the island is only 60 km for those who fancy hiking or exploring cultural and historical sites. The most spectacular views are seen from Belvedere Overlook and you will drive past fresh fruit stalls to taste the sweetness from the many pineapple plantations. (Moorea's pineapples are said to be the sweetest in the world.)
Stop to swim or snorkel on quiet beaches and browse local handcrafts in tiny villages. Go jet-skiing or paragliding, SCUBA diving, canoeing or even shark feeding – which Moorea is well known for. There also several fine-dining restaurants within the resorts and in small villages that line the shores, play a round of golf, or stop and pick up some local snacks and head to a quiet beach for sunset.
Get an authentic Polynesian tattoo
The word tattoo actually comes from the Tahitian word tautau for the 'tat tat' sound made by the hammering of the tattoo tools. The tools consist of a comb of anywhere up to 20 needles carved from bone, shell or shark's teeth. These are placed on the skin and the handle is tapped with a wooden stick, piercing the skin and the pigment is injected.
James Samuela is a native Tahitian whose ancestors were among the first tattoo artists in Tahiti. He trained in the art in Paris and is one of the few tattoo artists still practising traditional Polynesian tattoos and will custom-design one just for you. Read my story about him here >>>
Save