"Where on earth is Mildura Australia?", I thought when I read my itinerary from Tourism Victoria about my upcoming trip to Melbourne and beyond, and what is there to do there?
I'd never heard of Mildura, so I turned to Uncle Google and a map of Australia…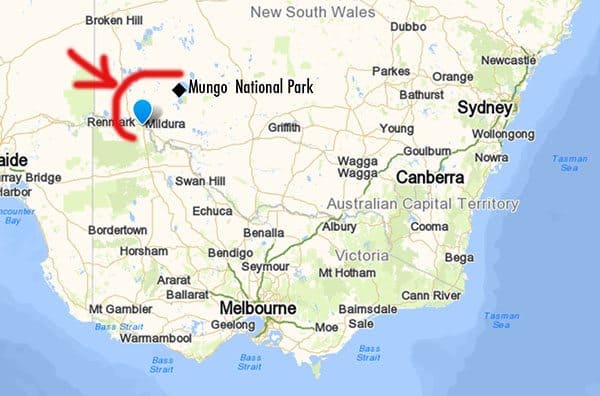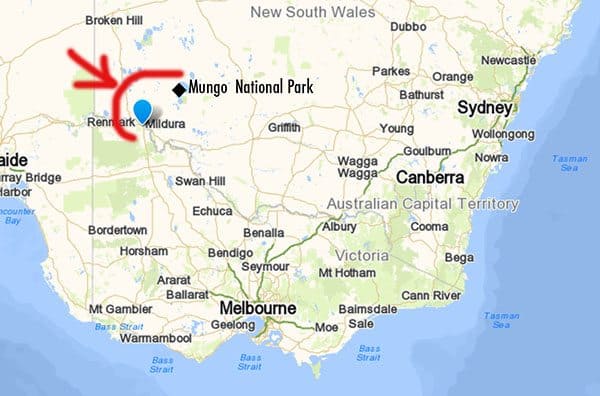 The distance from Mildura to Melbourne is a one-hour flight or six-hour drive (four hours drive from Adelaide to Mildura) to this remote on-the-edge-of-the-outback near the north-west border of Victoria and southern New South Wales.
It sits on the upper Murray River, right where the river converges with the Darling and is popular for several reasons. Let's go to Mildura!
Here is my list 7 things do in Mildura:
1 Mildura Houseboats
Here in Mildura, the upper reaches of the Murray River are lined with plenty of trees to tie a houseboat up to and it's also dotted with a few lovely restaurants, wineries and pubs that make good stops to chart on your map as you tootle upstream for a few days with your besties.
All Seasons Houseboats have boats that can sleep up to 12 people with a spa pool on the top deck, a barbecue downstairs and a full kitchen for indoor dining.
I have houseboated on the lower Murray River from Adelaide and loved it. (Here's my post on how to drive a houseboat >>) In fact the first time I was invited as part of a media group, but loved it so much we convinced our friends to join us and booked a holiday the following year.
A houseboating holiday is about getting away from it all. It's about relaxing and all about the people you're with. But the All Seasons boats are also luxurious. Bring a deck of cards, host a murder party, play Master Chef with your friends, hop on a jet ski or a little power dingy that you tow behind you, catch some yabbies, read a book, taste the local wines…. I could go on about the benefits of house boating on the Murray!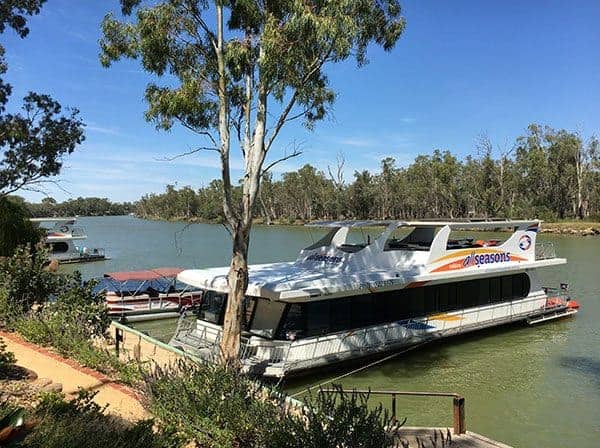 2 Mungo National Park
Vying for first position in this post, the World Heritage listed Mungo National Park is arguably the main reason tourists travel up here to Mildura.
It's about a two hour drive from town through ancient dry river beds and you can take a couple of different tours depending on whether you want to go posh or not. I went with Aboriginal local man Graham Clarke of Harry Nanya Tours who tells stories of his grandmother's memories and her own grandmother's stories. Phenomenal oral history that is pretty special to be honest.
Update: it appears Graham Clarke and Harry Nanya Tours is no longer operating, but do Google another operator, as it is amazing out here.
Some say it hasn't flooded out here for 25,000 years, but the "traditional owners" speak of a flood 700 years ago and now with the erosion of sand blowing from dunes, you can see time lines which seems to be proving them right. Graham tells intriguing tales and opens the mind about weather changes and cycles that don't necessarily adhere to our annual calendars.
My trip with Graham included a simple picnic of cold meats, cheese, salad and bread rolls with his homemade relishes under a gazebo at the visitor centre where you can read about some of the animals that used to live here. It was a scorching 42+ degrees C when I was here, so make sure you bring water and a fly net over your hat is a great idea. I was very envious of the couple who had planned ahead.
But the reason the national park is such a hit with archeologists, paleontologists, geologists and those of us who are intrigued by such things, is because of the finding of Mungo Lady and Mungo Man. The former was discovered in 1968 when a young archeologist, Jim Bowler, unearthed a jaw bone that was subsequently dated to 45,000 years ago.
Then in 1974, after heavy rain in the region, he was burning around on his motorbike when he came upon a white object in the sand which turned out to be a human skull – Mungo Man.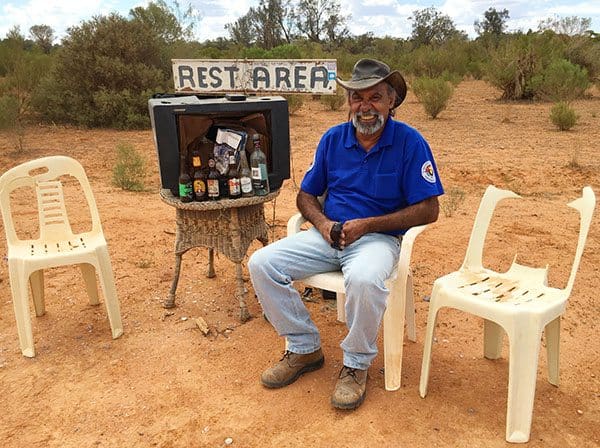 3 Wineries and oil farms in Mildura
Mildura is a huge exporter of bulk-produced wine into the global markets. Think casks and massive vats that are flushed with wood chip to create an oak taste. But while that might not be to my (or your) palate, it's got to be produced somewhere!
However, I didn't despair as happily there are small boutique wineries up here and I had a delicious lunch and tasted the wines from Trentham Estate, which sits right on the edge of the Murray River. Come by car (about 15 minutes from town) or tootle up for two hours in your house boat. Sit under the trees, or dine in the air conditioned restaurant during the hotter months.
I also visited Varapodio Estate oil farm and tasted their range of olive oils, and brought a couple of bottles of their early harvest cold pressed oil home. It's so fresh it smells like grass and needs fresh bread and salt immediately!
I popped in to meet Ferdinando (he goes by Fred up here) at his vineyard, Oak Valley Estate. He's an older Italian Aussie gentleman and makes a mighty fine port as well as unique wines like grenache, muscat and sangiovese as well as olive oils and dried fruits.
I also liked the range of legal-sounding splashes from Shinas Estate. The wine from their tiny vineyard is great, but the story behind it makes it stand out. Produced by a legal clerk (rumour has it he's a judge or even a QC), these wines are named things like The Executioner, The Guilty, The Verdict, The Innocent and Sweet Justice. As my husband is a police officer, I had to make room for a couple of bottles in my luggage!
If you can't to all the wineries (and many don't have cellar doors anyway) Sunraysia Cellar is in town and has tastes and bottles for purchase, from all the wineries – bar two. The reason? It's in a former funeral parlour and some wine makers find that too spooky!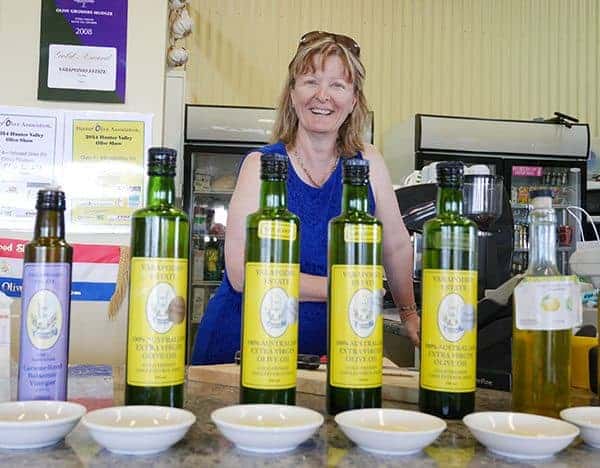 4 Pink salt
I love salt. If I were a cow I would spend my day wandering between my salt lick and the water trough and be happy in my work. So to visit this huge salt mine from a massive underground lake where they make everything from salt licks to epsom salts to salt for industrial use and pink salt that we grind over our food, was fascinating – not to mention the incredible pink colour which is actually an algae and not the pink of the salt.
You can't buy salt here, but I did find it interesting to see how they channel the naturally salty water to let it evaporate as much as possible. You can buy the salt in any of the cafes or wine shops. It's a staple up here!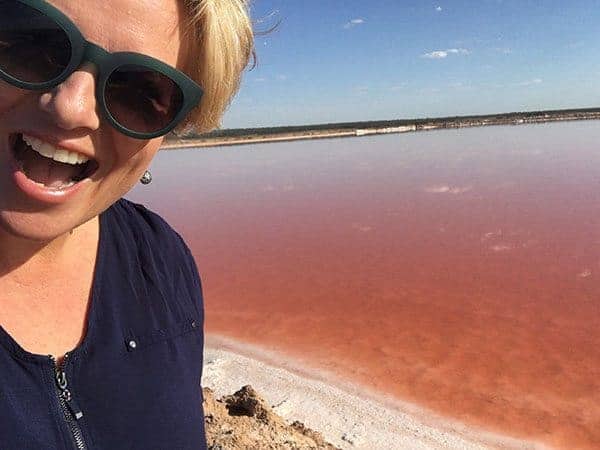 5 Motor and Water sports
Petrol heads are well catered for in Mildura with the region boasting champions in V8 Supercars (Todd and Rick Kelly), Australian Superbike champion Josh Waters, Australian Top Fuel drag racing champions Phil Lamattina and Darren Morgan.
On the dirt they do well too producing three-time World Solo Speedway champion Jason Crump, 10-time Australian Solo Speedway champion Leigh Adams and five-time Hattah Desert Race winner Warren Smart. Water speedsters include numerous national and world title winners, including Damien Matthews.
But not only do these guys come from here, Mildura is famous for hosting events too. While I visited they were gearing up for the massive Mildura 100 Ski Race at Easter, then the Mildura 'Slamfest' Top Doorslammer drag racing event in April and the Hattah Desert Race in July.
They also host State and national titles throughout the year, including go-karts, speedway cars, off-road car racing, ski racing, drag racing, motocross, and enduro – all within 10km of Mildura. Spectators can watch ski racing from the banks of the Murray River, watch Australia's best off-road riders race through the Mallee scrub, or take in some drag racing from country Australia's premier one-eighth mile drag facility.
But you'll also find the world's only monument to a tractor – the Ferguson – after it saved the town of Wentworth from the devastating 1956 floods when they built a levee to keep the river out.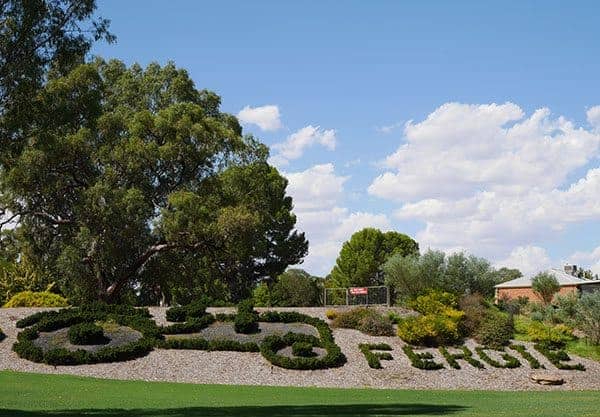 6 Mildura Restaurants
There's no shortage of great places to eat in Mildura. I was pleasantly surprised with the beautiful cuisine I tasted in cafes and restaurants around town.
Try Stefano's for brunch in their light and airy restaurant (they also have a deli for takeaways). I also tried Wooden Door in their eclectic cafe surrounded by homewares I wanted to put in my luggage.
For a delicious lunch I went to Rendezvous (a fab dinner spot too) and three of us picked at a tasting platter of meats, pate and other anti pasto – and tried the aforementioned The Verdict red wine.
For a casual dinner try Mildura Brewery (next to Rendezvous) for a craft beer and a steak or a burger. And for a winery lunch I really enjoyed Trentham Estate, as mentioned above on the river.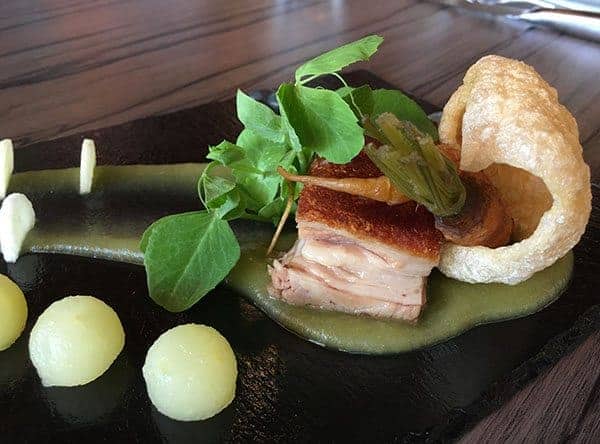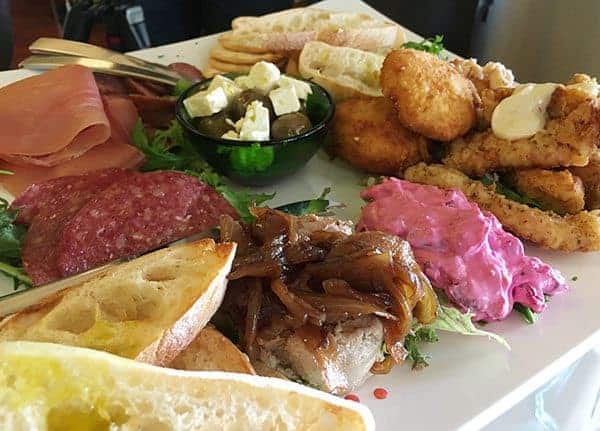 7 Sunraysia
You might know this famous name from its dried fruit? Sunraysia is the name of the Murray Darling region where they grow table grapes and other fruit, some of which they dry on the vines by cutting them and as the branches die the fruit dries.
It's very labour intensive, but very natural. They also rack dry them on layers of wire racks in the sun. No machines, just the sun – and if it rains it's all systems go bringing them in! Picking a cheeky grape-turned-raisin from the vine was a juicy highlight!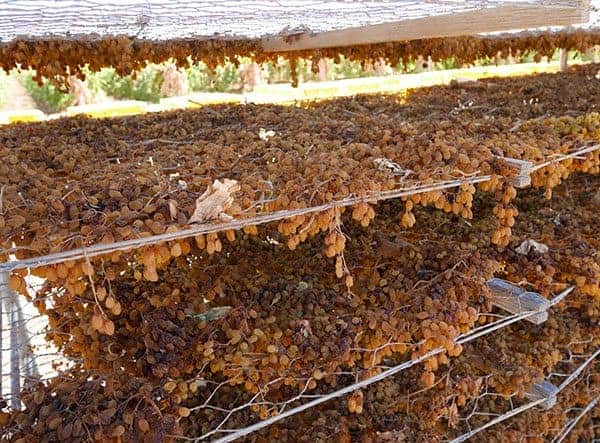 Where to stay in Mildura
If I've convinced you to go, now you need to find great Mildura accommodation.
I stayed in one of the beautifully decorated Indulge Apartments, right in the heart of town within walking distance of the river, plenty of cafes and restaurants and the main pedestrianised shopping precinct. It had a stunning tiled bathroom with huge stone bathtub and I'm a sucker for lighting so I was well impressed with the shades in each room throwing light onto the walls.
Being an apartment it had a full kitchen so is a great idea when staying with a family or friends as you can do breakfast and have your own fridge full of nibbles to preload before going out!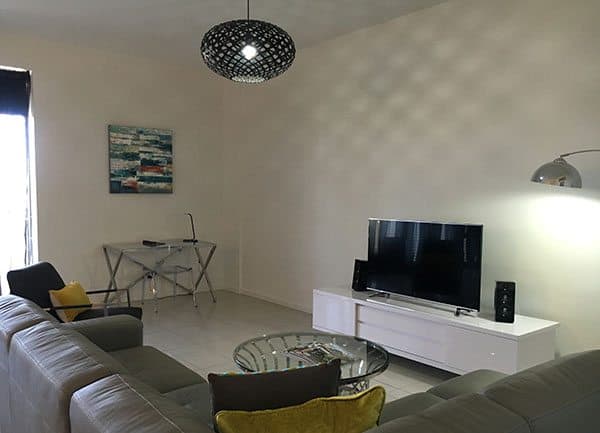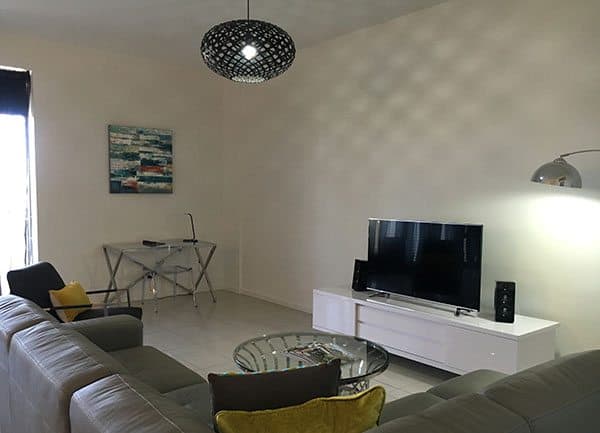 Touring around Mildura
If you want a taste of everything this region has to offer, book a day tour with Alison and Phill Stone from Discover Mildura. They will plan a bespoke day to your interests or give you an overview of everything that is so fascinating about this part of Victoria (and even pop across to NSW!) They have access to places like the salt mine so you can get up close to the pink lake. They also know of locals events and hidden gems, so will create a day that suits you.