Update December 2020: Yes these cruises are running!
I was talking about this Mexico cruise itinerary to friends and they both looked at each other and said, this'd be perfect for our 50ths next year!
So I'm writing this post to let you know why I agree, this would be a great cruise for a birthday or group getaway.
I also cover what to do in the port stops of Cabo san Lucas, Puerto Vallarta and Mazatlan, so read (or scroll) to the end 😉
I don't know why more of us don't go to Mexico to be honest. A few years ago I spent a week in Cabo, down at the stiletto heel tip of the Baja Peninsula, and would go back in a heartbeat. The historic old town, the food, the whales leaping around (depending on the time of year), the music exhaling from bars where tequila and tacos are the order of the day – and the shopping. And that's before you get to margaritas and cheap Coronas!
At the moment this itinerary is sailing on Carnival Splendor, but a brand new Carnival Cruise ship, the Panorama, is being launched and it will sail from LA to Mexico from the end of 2019!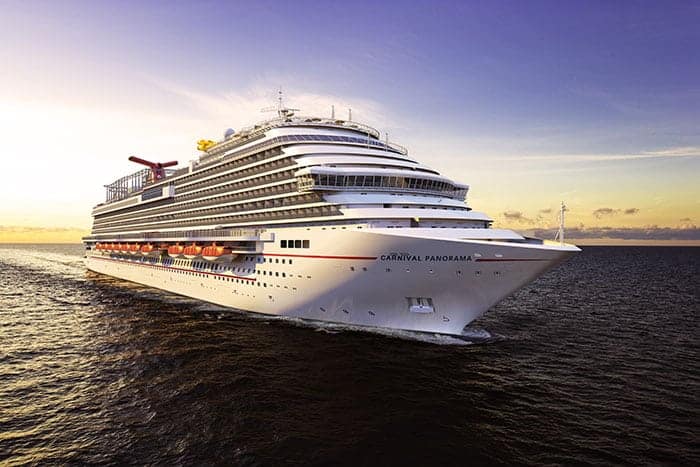 I love cruising! I've lost count now how many I've done, but this cruise from LA to Mexico appeals for a few reasons:
1 It departs from LA.Well Long Beach, actually. But what that means is you can head over two or three days earlier and enjoy everything Los Angeles has to offer. For some it will be making a bee-line to Anaheim and going to Disneyland, others might want to get their shopping and outdoor dining vibe on in Santa Monica, some might head for downtown LA and join the hipsters hanging out on rooftop bars and going to the LA Lakers at the Staples Center, or others might go south of Long Beach and stay in Huntington Beach to get their surf fix.
If you're travelling from NZ or Australia you can also stop over in Hawaii, where you'll clear customs, and then fly direct to Long Beach Airport from Honolulu on Hawaiian Airlines and avoiding the hoopla of LAX as this is now considered a domestic flight.
2 It offers a quick taste of Mexico without having to commit to one location. Take the seven day cruise (there is also a three, four and five day cruise) and you'll stop at Cabo san Lucas, Mazatlan, and Puerto Vallarta.
3 The Panorama is a new, large ship with plenty of onboard activities to keep every family member entertained on sea days, plus a TON of dining options…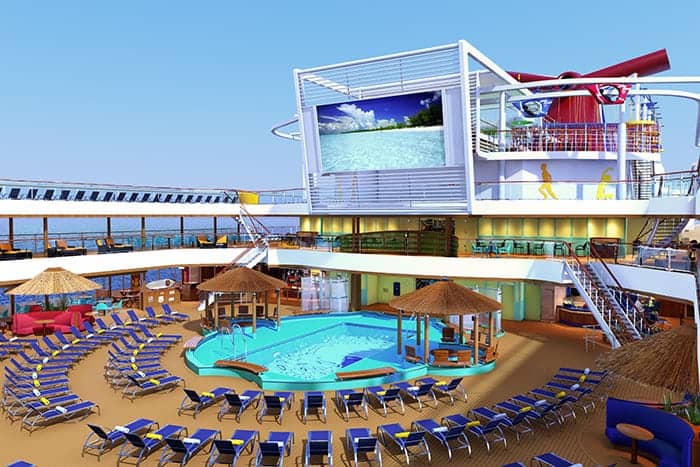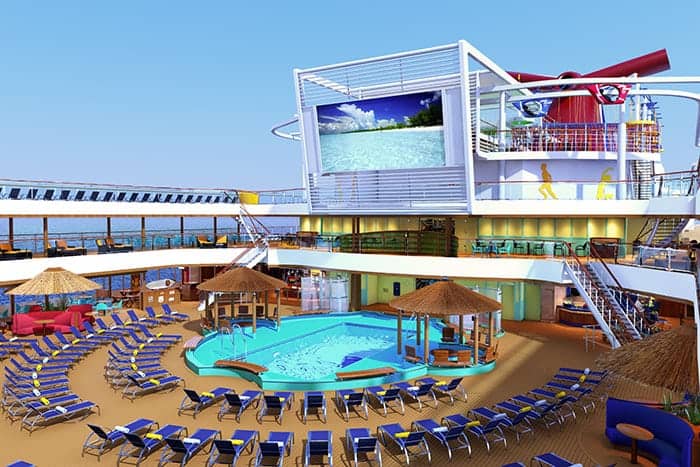 What to do onboard the Carnival Panorama cruise ship
The 7-day itinerary starts with a day at sea as you head south to the bottom of the Baja California Peninsula and work your way back up to LA. That means you get to explore and experience all this ship has to offer from day one, and I have some tips to ensure you get what you want!
This cruise would be ideal for groups of friends, intergenerational family holidays or young honeymooners.
The kids will be kept entertained at SportsSquare peddaling on the zipline skyride bikes and climbing with carabiners up walls. There are swimming pools and water slides and a giant water bucket in a huge new splash zone for little ones at Carnival Waterworks and there is also a Kids Club where they can be looked after while you are off at the adults pool or getting a spa treatment (!)
Inside activities include an IMAX movie theatre, live stage and theatre shows plus multiple dining options ranging from a BBQ Brewhouse to a burger joint, Japanese restaurant, Italian, Mexican, seafood and steakhouse or reserve a seat at the Chef's Table and be treated to a gastronomic affair. (Note, some of these restaurants need bookings and charge extra, so make your bookings early – like as soon as you get onboard – to ensure you get in when you want to.)
During the day, adults staying in the Havana staterooms as well as suite guests have exclusive access to the Havana Pool but after 5pm it's open to all for the Latin dance party by night. All adults do have free access to the adults only Serenity Pool to lie on a lounger and reading a book. Or get amongst it with the kids in SportsSquare.
As with all great cruise ships there is a spa onboard and my top tip is to book a treatment (if you want one) as soon as you get on and before the ship leaves port so you actually get the time you want. Spas are usually closed on port days – and besides you won't be wanting to stay onboard anyway. You will need to pay extra for this.
Another tip is to enquire either through your travel agent when you book or when you get onboard about a drinks plan so you can swill to your hearts' content!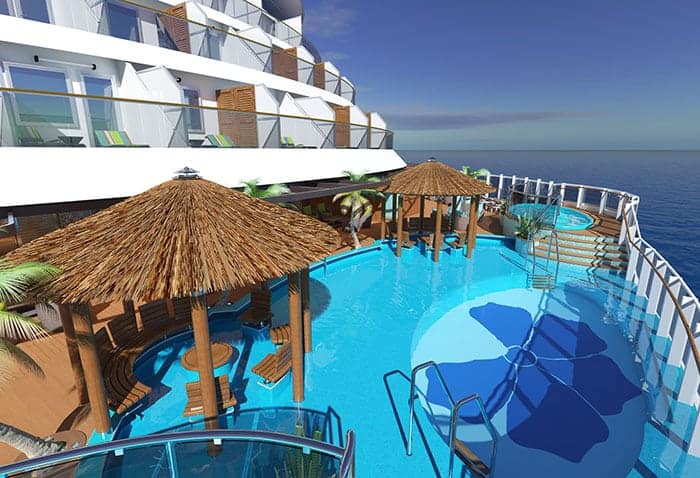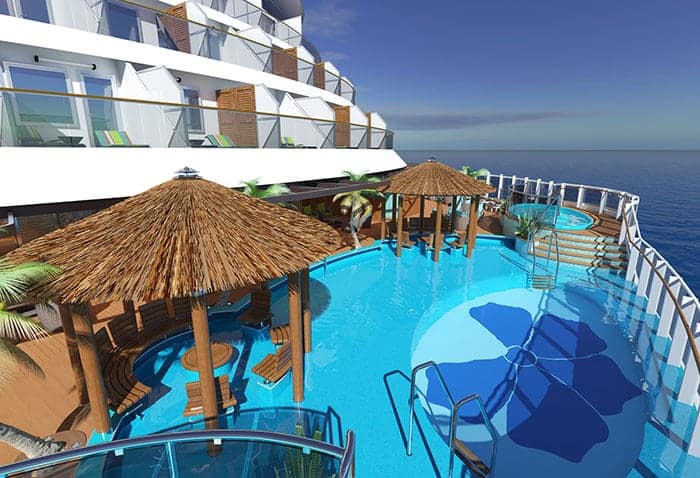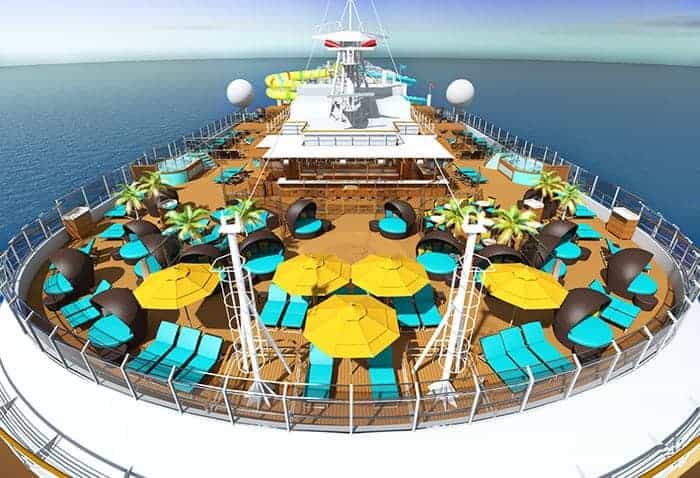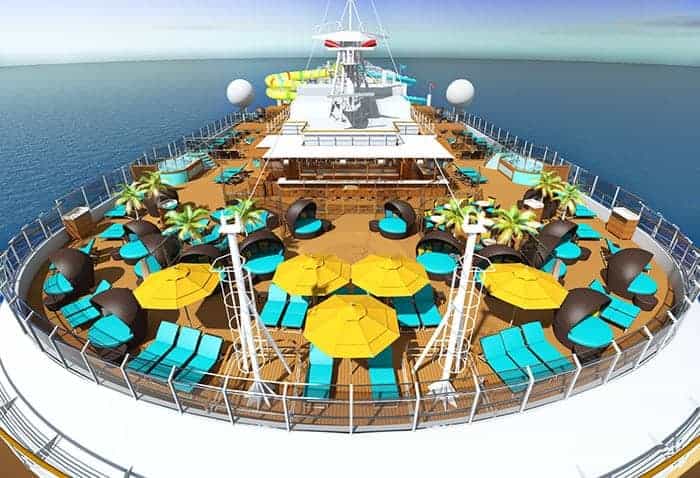 What to do in Cabo san Lucas
This cruise heads straight down the Baja California Peninsula when you depart from Long Beach so your first shore day is Cabo san Lucas, tucked between golf courses and desert mountains and surrounded by two oceans, the Sea of Cortez and the mighty Pacific.
You actually get two Cabos for the price of one down here! Los Cabos encompasses Cabo san Lucas and san Jose del Cabo. The latter is an historic town with loads of character, art galleries, colonial buildings and plenty of colour to take copious photos of. They are located about a half hour drive from each other so if you don't book a ship excursion, just grab a taxi and wander around for a couple of hours.
If you're here in late winter/early spring you'll likely see whales frolicking all around you – like I did from my hotel room when I visited in April. The best time is mid January to late March.
There are loads of excursions you can book through the ship, or just hit the beach and the town of Cabo san Lucas. Personally I loved ferreting around, browsing locally owned shops and bartering in the markets. Try some homemade empanadas or tacos at a hole in the wall restaurant, do a tequila tasting, find a bar with live music.
Sammy Hagar of Van Halen fame has a restaurant here with live music and tacos for $1. Ask for directions to Cabo Wabo Cantina (he opened it in 1990) and wash down the best tacos I tasted while in Mexico with a cheap Corona!
I also came home with a huge glass lantern hand blown from The Glass Factory that is rated one of the best things to do in Cabo on Tripadvisor. If you love a bauble as much I do, you can walk here as it's near the marina.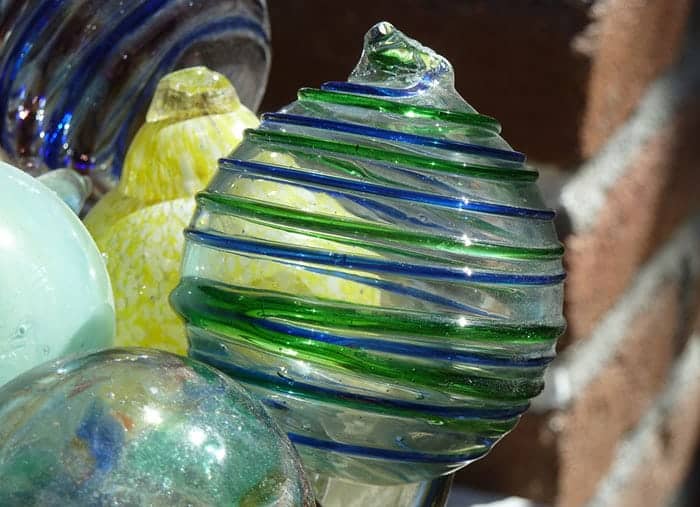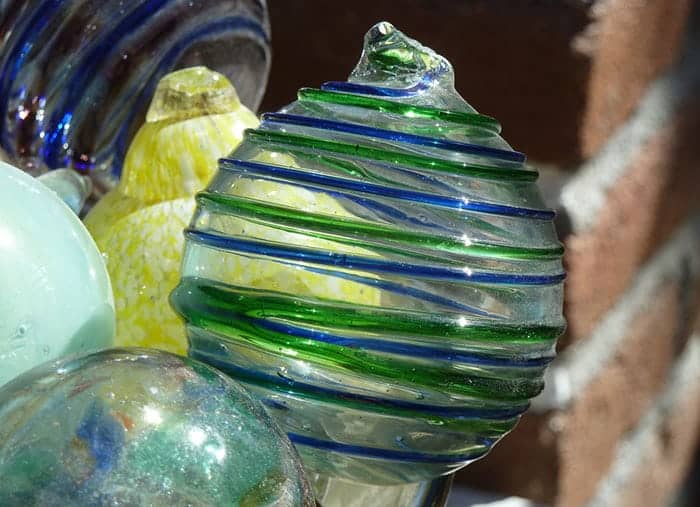 What to do in Puerto Vallarta
I feel like I know this beachside town on the Mexican Riviera thanks to watching too many house hunting shows on the Living Channel! It's famous for its beaches, water sports and night life.
Again there are loads of shore excursion options provided by Carnival, but if you like going off piste you could plan ahead (i.e. before you leave home) and book a local food tour or a Mex-ology booze tour, take a cooking class or just stroll along the Malecon (boardwalk) and drink $1 margaritas and Coronas.
Shop, enjoy the buskers and artists and soak in the great atmosphere. Go snorkelling, zip lining, ride ATVs in the desert past all the classic cowboy cactuses and look out for local reptilians! Book a city tour online – you can even do that onboard – or join a ship tour to get the flavour of the place.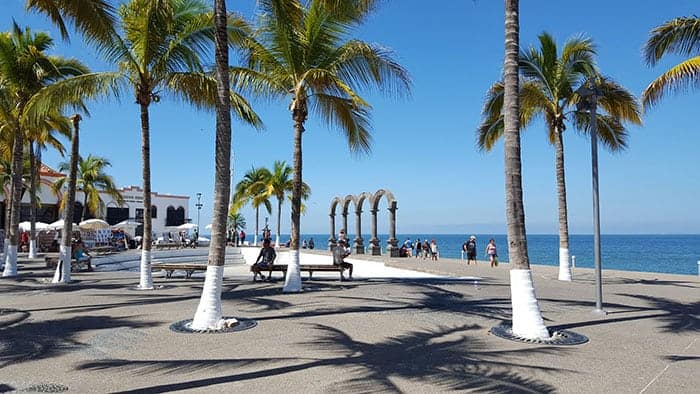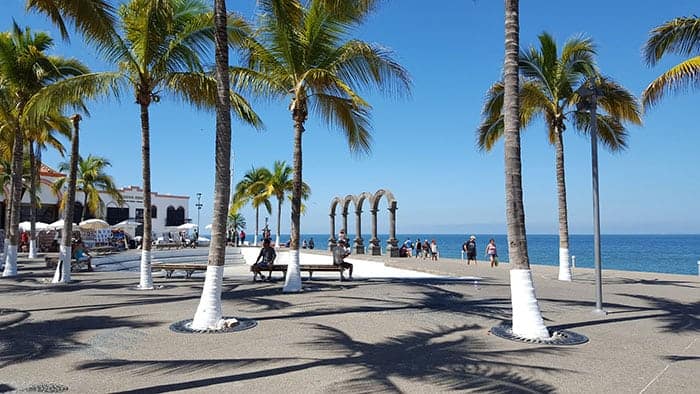 What to do in Mazatlan
Their Malecon is a 4km boardwalk edged in resorts that could give Puerto Vallarta's a run for its money. Wander along here for the sights and sounds, shop, taste and take your time.
There are two beaches to note, one is more touristy, but I never have a problem with touristy places – they're popular for a reason! For a busy and pumping atmosphere with the Mexican Top 40 playing and a party vibe, head to Playa las Gaviotas. You'll hear it before you see it! Expect hawkers to be selling cheap wares and plenty of water sports activities to keep your teenagers or energetic friends busy.
But if it's peace you want go to Playa Olas Altas, off Old Mazatlan at the end of the Malecon. This is where the locals come for golden sands, sea and cafes that don't charge tourist prices. This is more of a surf beach, so waves can be bigger than Playa las Gaviotas.
But the cobbled streets of Old Mazatlan are a place to get lost wandering too, past historic buildings like the Basilica of the Immaculate Conception or take a boat ride out to Deer Island where you can go swimming, snorkelling and kayaking. Mazatlan claims to be the shrimp capital of the world, so try shrimp cooked every which way in the cantinas!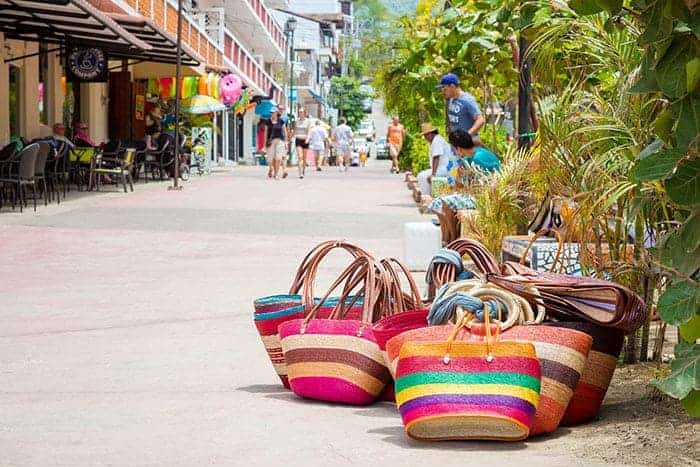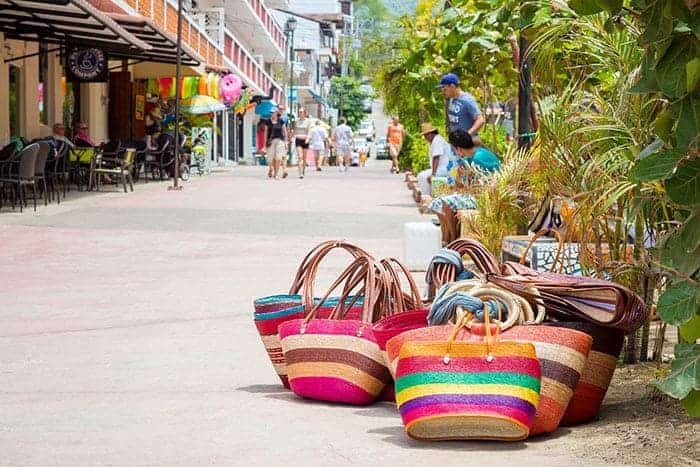 So all in all, this Mexican Riviera itinerary covers all the elements of fun, activities, culture and history and cuisine, while unpacking only once for a week in your floating hotel. I think this would be a fantastic itinerary for that 50th my friends are planning!
_______________________
You might also like these cruising posts: