Disneyland is known as the "Happiest Place on Earth" but it can be full of tired tantrums and frazzled parents (and believe me, you'll see it all), so follow these simple tips for taking your family to Disneyland and you and your little prince/princess will come home with (happy) memories to last a lifetime!
_______________________
I spent time picking the brains of a mummy blogger who is a Disney pro and I have included her suggestions as well as mine in this post.
1. How long do we need at Disneyland?

Plan to spend at least two days in the magical world of Walt Disney. Three would be better if you also plan to visit California Adventure across the courtyard.
There is so much to see and do, and a lot of ground to cover, let alone time spent lining up for rides and a night in each park to watch the World of Colour water and light show at one and the fireworks with Tinkerbell in the other.
2. Where is best to stay?
If you stay in one of the three Disneyland hotels (the fourth will be opened in 2021) you are allowed into the gates an hour before the hoi polloi.
It may not sound that big a deal, but you could get three of the most popular rides done in that time with no queues. It also means you can nip out during the day to your room for lunch, a swim, or a nap with no hassle. These hotels are more expensive than ones that are just across the road (about a 15-minute walk away), so you can decide which is more of a priority.
3. What are Fast Passes?
This tip is for everyone: The FASTPASS is a ticket you can grab at many of the rides (not all of them though) and are timed to a half-hour window when you need to return, at which time you whizz through the Fast Pass line, past all the waiting bored, and get on ahead of the masses.
Note: passes are scanned against your Disney ticket barcode and are not issued for duplicate times, so be picky.
And here's an exciting new development: download the Disney MaxPass onto your phone and you can book your FASTPASS without having to go physically to each ride and get your barcode scanned. You can also use the PhotoPass app to download any photos you've had taken around the park. The cost is $10 for the MaxPass app. A no brainer for the time it saves.
Here is a list of what rides are included in the Fast Passes >>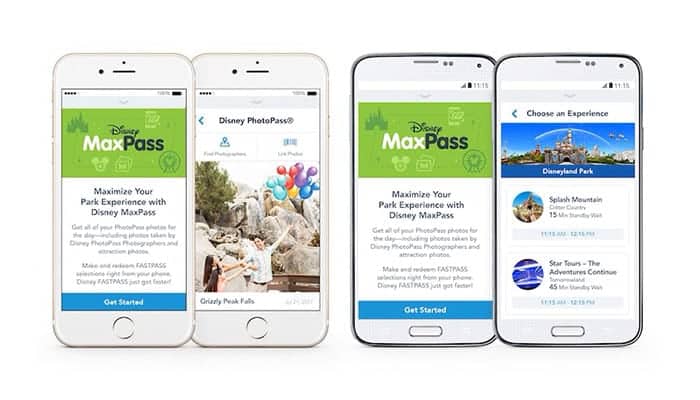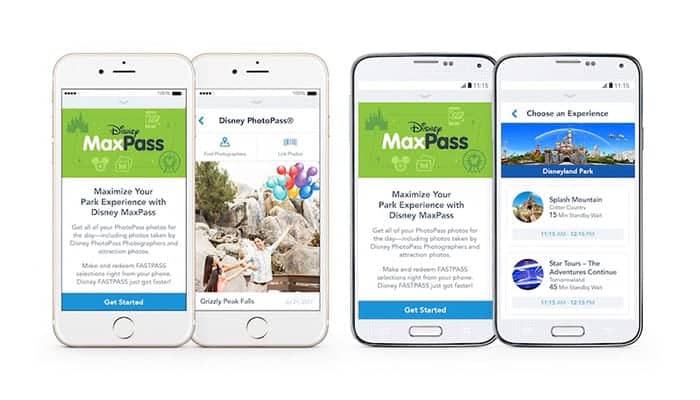 4. Book a Character Breakfast
Your little prince and princess will never forget the day they had Mickey Mouse-shaped waffles for breakfast and Ariel gave her a hug.
Book the family in but don't expect healthy eating. Peanut butter pizza anyone? Or worms and mud – a tasty cup of chewy worm lollies in a pile of crushed Oreo cookies. But it's all about the shock on their faces when Goofy wanders up and Donald Duck poses for a pic. Have your camera ready!
5. Beware of the Food
In a nutshell, the food sold in the park is pricey and unhealthy – unless you want a banana from the fruit stall – but what kid would choose that?
Instead head out to Downtown Disney, the street of shops and restaurants at the entrance. Here, you will find loads of places, from bakeries to a juice bar. Or better yet, take your own food in if you don't fancy gnawing on a turkey leg the size of a lamb roast.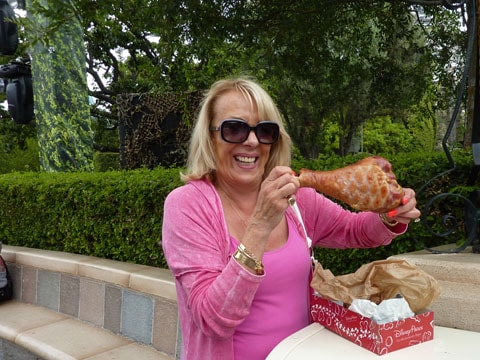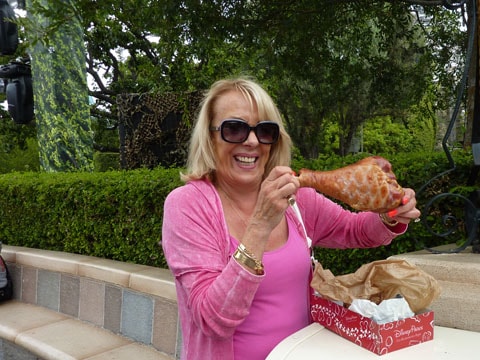 See my post on spending your first afternoon/evening at Downtown Disney – without using your Park passes >>
See an 11-year old's tips for getting around Disney's California Adventure Park and making great use of the FASTPASS over on ytravelblog.com
Save