Do you need travel insurance for a weekend in Melbourne or a just a quick week in Fiji?
Here's what the experts say…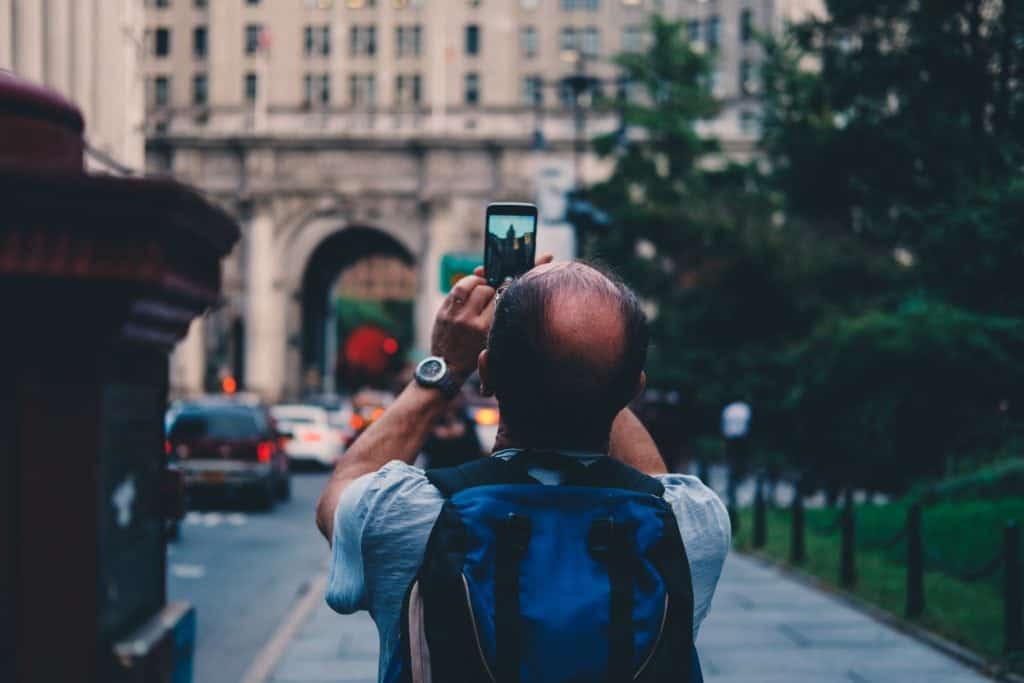 Approximately one-third of travel insurance claims are made BEFORE the trip even begins due to some calamity preventing the happy holiday maker even getting started. Another third of travel insurance claims are made for medical situations while travelling and about another third for lost luggage or items.
So the first point is yes you should take out travel insurance even for just a weekend overseas as that's a lot of money to forfeit in airfares and accommodation alone if you can't go.
And here's another scary point: if you need an ambulance in Australia (I'm writing this as a Kiwi in NZ to my fellow Kiwis) you'll be charged $800 and that's BEFORE they take you to the nearest hospital – which could be private or public.
For the sake of $40-$50 it's a no brainer really.
Break your prescription glasses in Rarotonga? Lose your camera in Sydney? Yep, I'm covered.
______________________
What about Acts of God?
Good question. I always thought they weren't covered but it depends on your policy. For example at the time I write this (August 2018) the on and off volcano eruptions in Bali have been considered ONE event since September 2017. That means this is a FORSEEN event and if ash clouds erupt while you are there and you are stranded you will not be covered.
However if there's an UNFORSEEN earthquake, flood, etc, you most likely will be covered. Of course each company and policy slightly differs but that's the general rule.
It's so easy to just risk it, right? But what if your luggage goes missing or you are rushed to hospital, or you have to return home early for an emergency?
Or what if you do what my husband did a week before our houseboat holiday on the Murray River and break your leg requiring surgery?? (Ah, yes, I left him at home with his mum!) That's an easy mistake to make, assume we need travel insurance only to cover us while we're away, not to also provide a refund if we can't actually travel at all!
I'm one of those people who is insured to the hilt. Home, contents, car, medical, my husband's life (!) – and because I travel a lot, I have an annual travel insurance policy that I only need to think about renewing once a year.
I used to use the Gold Global Plus credit card insurance and in the past I've successfully claimed for a camera (that I dropped down the toilet in Thailand), but if I was going on a big trip, I'd want to double check how much medical and lost luggage insurance I had before I relied solely on it.
BUT I have heard a terrible tale from a reader who said they were relying on their bank's credit card insurance and were told as long as they paid 50% of their prepaid travel expenses on their credit card they were covered. He did that and took out cover for his wife and daughter, getting an online confirmation. The wife ended up in hospital in the US and the insurance company is now declining their $30K bill saying the airfares were costs…. suffice to say lawyers are now involved.
___________________________
I take out an annual comprehensive policy with 1 Cover which is around $450 per year. It covers me all over the world and will pay out huge sums for medical, evacuation, loss, etc, should I need it. I'm a fan. In fact such a fan, I asked them if I could sell it. Yes I'm just like the Remington Razor Blade guy! It'll cover me to get home if a family member dies too.
If you'd like a free quote on insurance for your next trip, or to look into an annual policy (great for anyone who travels more than 3 times a year), click here to 1 Cover and see what they can offer.
Here are some of the weirder claims they've paid out on:
• Mugged by a monkey in India. Bag stolen with cash, passports etc – AGA assisted with obtaining a new passport in Delhi. The customer was also able to claim for the stolen items. $700
• Bitten by an angry goat in Africa. The Insured was taken to hospital to dress the wound. $400
• Customer goes on a short holiday to Australia and their bag goes to London. Twice! The Insured was able to claim for essential items of new clothing and personal items, while their bags returned from their own holiday. $500
• House burnt down while on holiday. Claim for additional travel arrangements as they return home early. $6,000
• A seasick customer loses dentures overboard. The customer claims for new dentures at $600
_____________________________
The bottom line is go to the bottom line and check the exclusions before you buy your travel insurance cover. It may well say things like no SCUBA diving without a PADI certification, no mountain climbing or scooter riding over 150CC. You may not even be covered on a cruise in some international waters. Check the back page first.
And with pre-existing conditions, get those down in writing. You don't want to think you're covered and pay a fee only to find you're not because you didn't mention that thing.
Let me know the companies you like in the comments below, we'd love your comments!