The trouble with Washington DC is that the 21 museums that make the Smithsonian are so iconic that seeing anything else takes a back seat.
In fact you could stay for a week and still not finish with all the all free museums, plus the zoo! Not to mention the monuments and memorials built to honour the many dead – from presidents to soldiers and notable figures.
I wrote this post on things to see in Washington DC for first-timers featuring the top Smithsonian museums and some of my favourite monuments too, but this post covers hidden gems in DC and off-the-beaten track things to see and do in the nation's capital.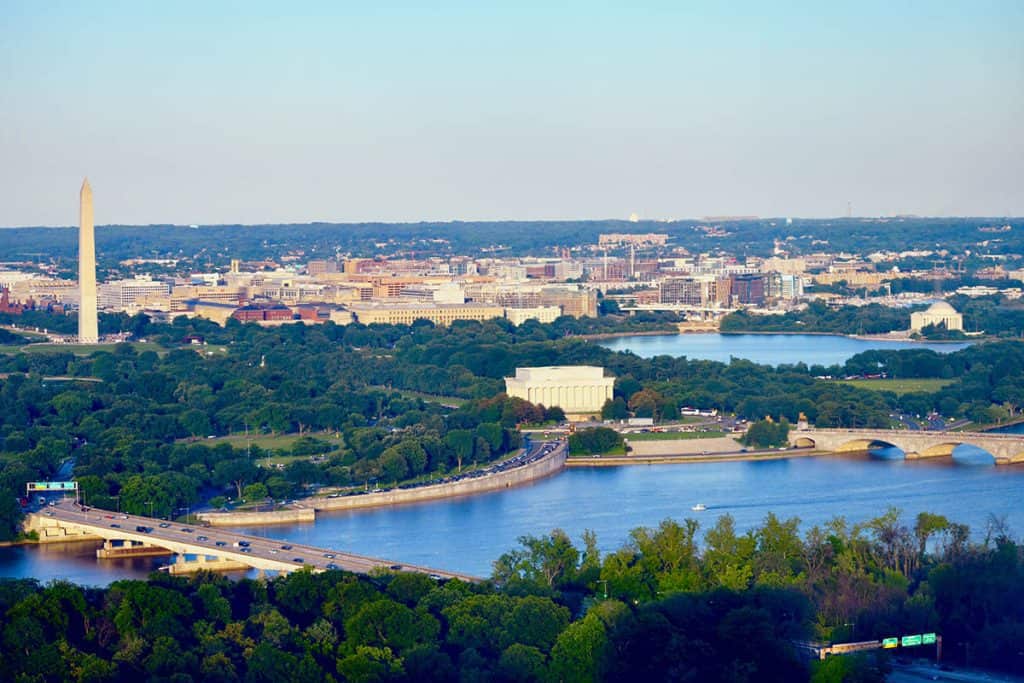 Well this time I decided not to step foot inside the National Art Gallery or the iconic Air and Space Museum, or even my fave – the Natural History Museum.
Instead I asked a local for their top picks for off-the-beaten-track things about DC and here's what she told me:
Night Monument tour by bicycle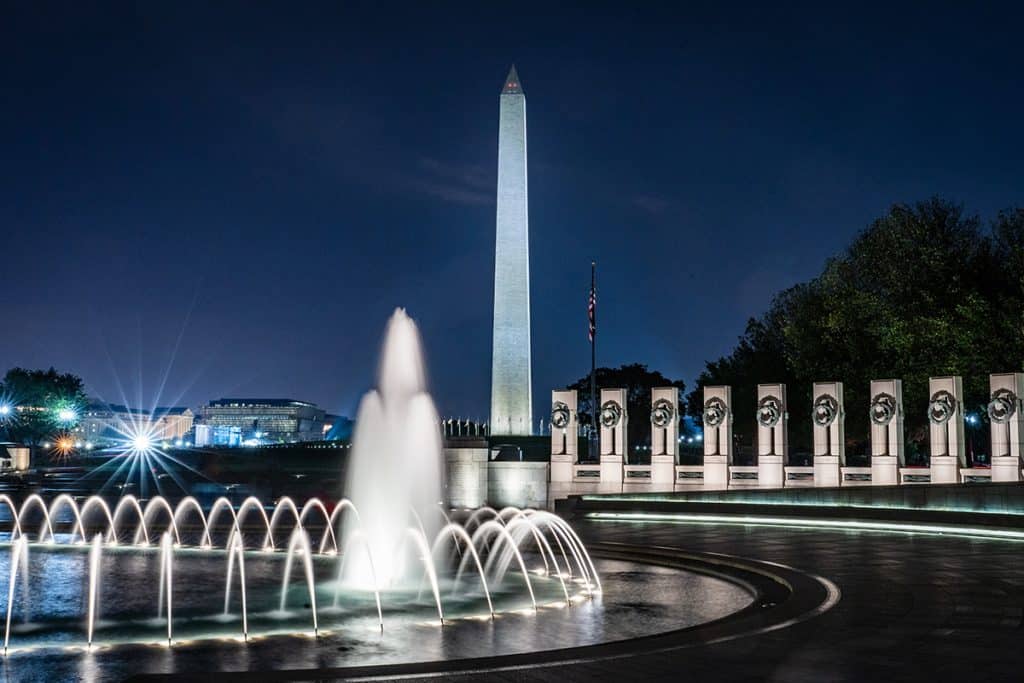 It's one thing to do a cycle tour in Washington DC during the day, but at night the city literally lights up! This is truly the best thing to do in DC and is at the top of my list.
Of course, you could drive, take a taxi or walk, but a cycle tour on a lovely evening just can't be beaten. Try Bike and Roll DC – and you can also do it by electric bike!
This little heralded estate has stunning gardens and the biggest collection of Russian Imperial art outside of Russia. And the best thing? No one's here!
Hillwood belonged to one Marjorie Merriweather Post, heiress to the Post cereal empire. She married three times and with her second husband the company became General Foods.
She is known as one of America's first businesswomen, she was an art collector, noted philanthropist, and socialite.
If Faberge eggs are your thing, you'll love Hillwood Estate, Museum and Gardens.
Her third husband took her to Russia – hence the Faberge eggs. But today you'll find 20,000 objects from Hillwood's collection of Russian imperial art, French eighteenth-century decorative art, and Marjorie Merriweather Post's personal collection of apparel, jewelry, and accessories.
She gifted the 25-acre Hillwood Estate and Gardens as a public museum upon her death.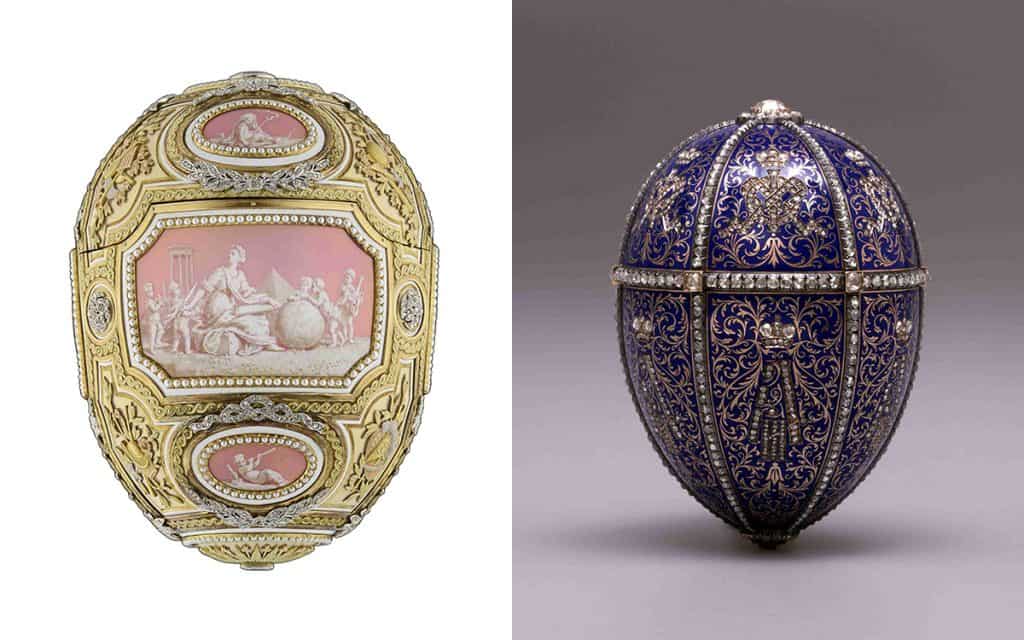 Visit Ben's Chili Bowl
For a chili dog that's good enough for the President, head to Ben's Chili Bowl at 1213 U St, NW.
Ben's has been here for more than 50 years but this area, U Street, is now a cool neighborhood for dining.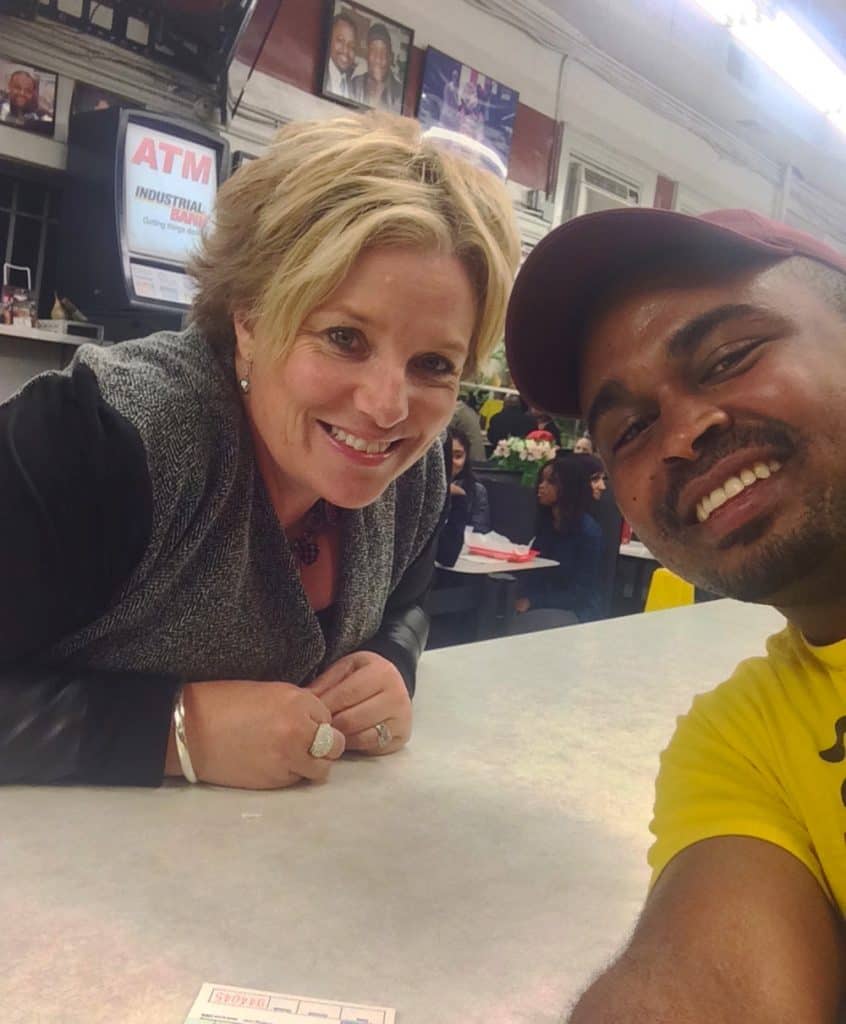 Check out their website for video of President Obama downing a chili dog and shaking hands with his adoring public. A sign on the wall reads: no free food less you're one of the Obamas or Bill Cosby. (Which hasn't aged well – and has probably been removed since I was last here!).
Their signature dish is/was (!) Bill Cosby's Original Chili Half-Smoke for $5.45 originally made by Ben in 1958 – half pork half beef smoked sausage on a warm bun topped with mustard, onions and their iconic homemade chili sauce.
You'll need to pop in yourself to see what the signature dog is today!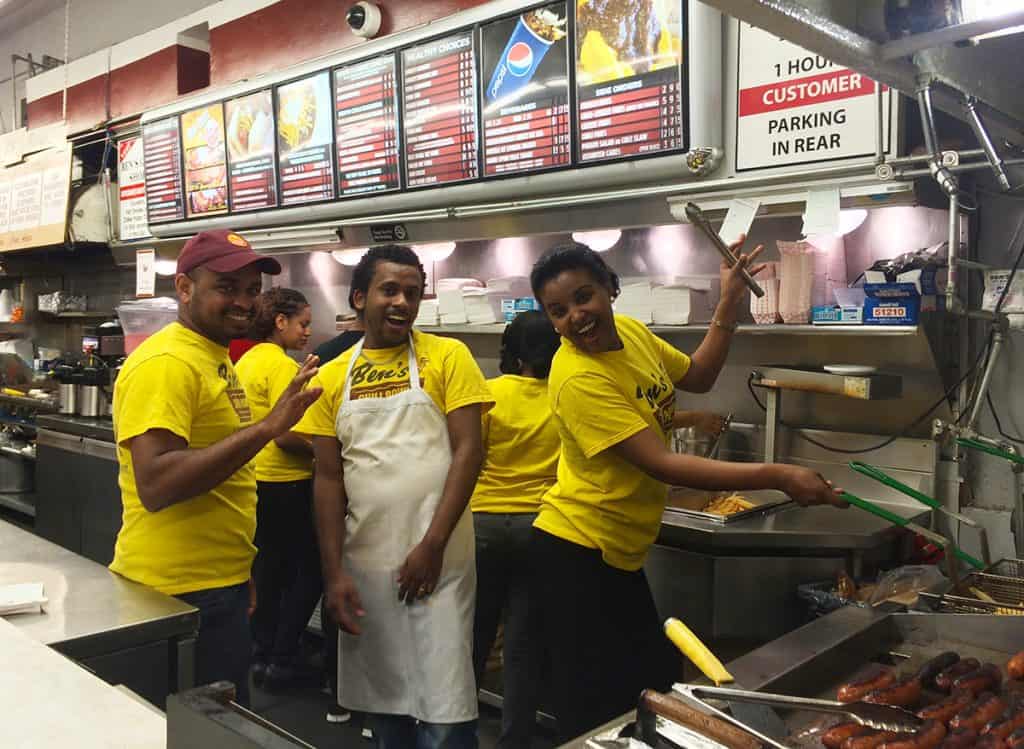 Kayak on the Potomac River
Washington, DC sits on the corner of two rivers: the Anacostia and Potomac. Kayaking on the river is not your typical tourist attraction, but for a totally different view – and to escape the summer heat – it's a great thing to do.
You can rent kayaks (and electric boats and stand up paddle boards) from The Wharf – see more on that below.
Visit Planet Word
There are more museums in DC than you could shake a stick at. Twenty one of them, including the National Zoo, AND are free as they are Smithsonian Museums.
But there are several more private ones that charge admission to enter, but should be on your list. Planet Word is one of them.
The restored historical Franklin School building, which opened in 1869 then sat moth-balled for years, is now a new $60m museum dedicated to language.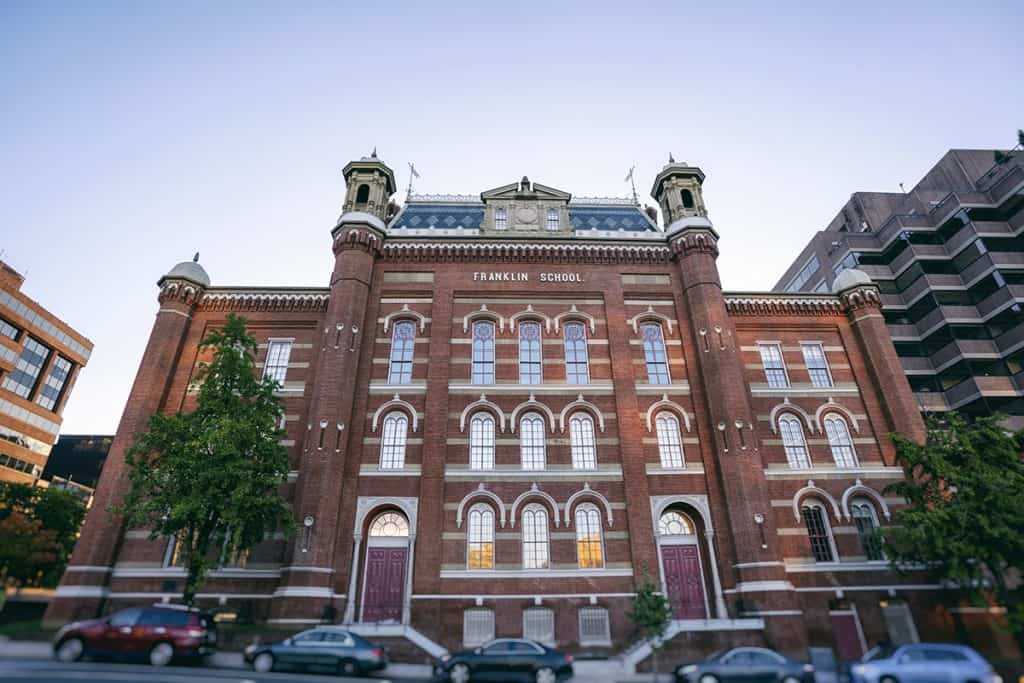 Its aim is to "inspire and renew a love of words, language and reading in people of all ages".
It boldly opened in 2020, in the grip of the pandemic and decimated tourist numbers to the city, and on the tails of the now closed (but one of my former favorites) the Newseum. Planet Word is great for all ages from early readers to historians.
Dine at a Michelin star restaurant
Did you know Washington, DC is also a food-lovers paradise? There are 23 Michelin starred restaurants in the nation's capital!
But if you have to pick one to have a gastronomic affair of the tastebuds, try minibar by José Andréas.
Located in Penn Corner, you'll need to book months in advance (but if you can't get in the acclaimed chef has four other local restaurants worth visiting).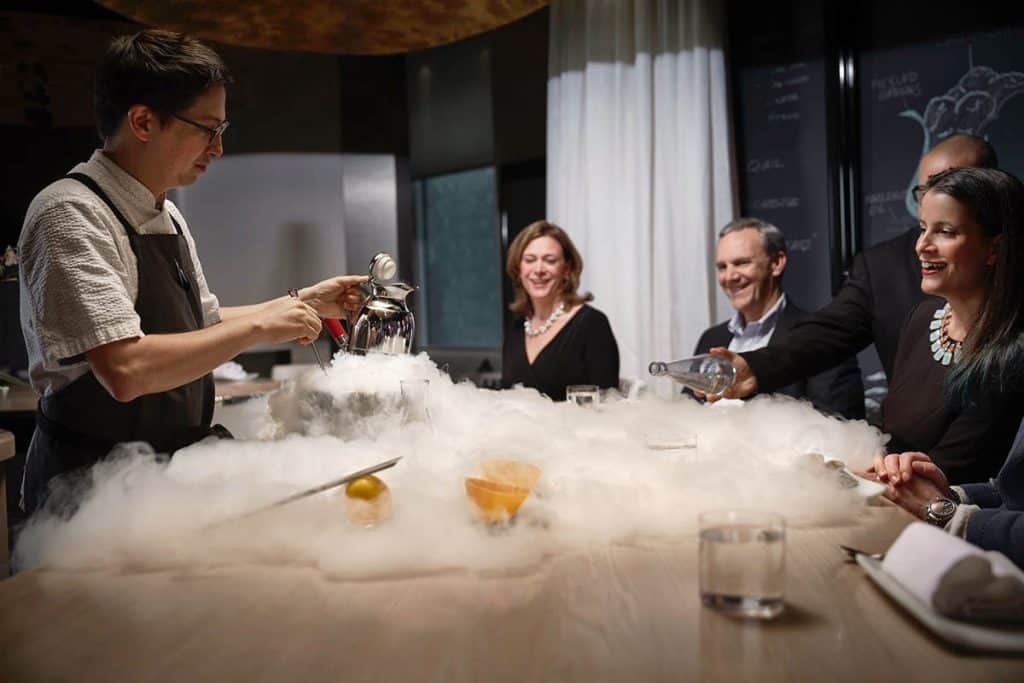 This two-Michelin star restaurant prides itself on avant-garde cooking. No putting your knife down and just scooping with a fork, one food group at at time here! You'll watch the chef put your meal together at tables surrounding the cooking station.
Eat bite is designed to "thrill the senses by pushing the limits of what we have come to expect – and what is possible – from food. The creations combine art and science, as well as tradition and technique, to deliver an imaginative and progressive tasting menu, offered at a communal setting."
Sunday Drag Brunch at Perry's
From one extreme dining experience to another! Located in Adams Morgan, Perry's Japanese Cuisine has been operating for over 30 years – and its drag brunches are back.
They serve great sushi, sashimi, noodle dishes and more. Plus they have a great rooftop offering happy hour Monday through Saturday from 4-6pm.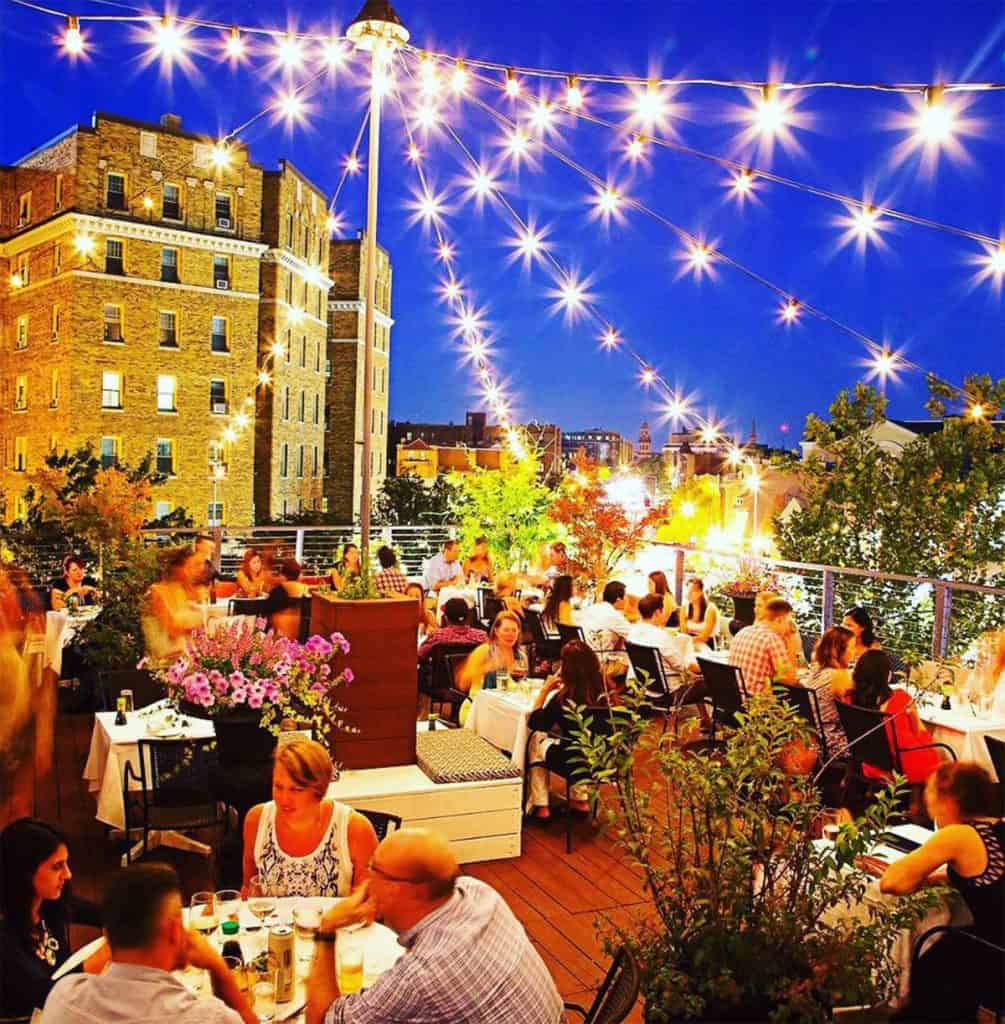 But on Sundays the queens come out – all singing all dancing and pulling the willing crowd into their acts. (Make sure to let them know if you're celebrating a special occasion!)
They run two shows on a Sunday: 10am-12noon and 12-2pm and reservations can be made up to a month in advance.
The venue sprawls over multiple levels with a year-round rooftop bar and seasonal rooftop terrace for dining.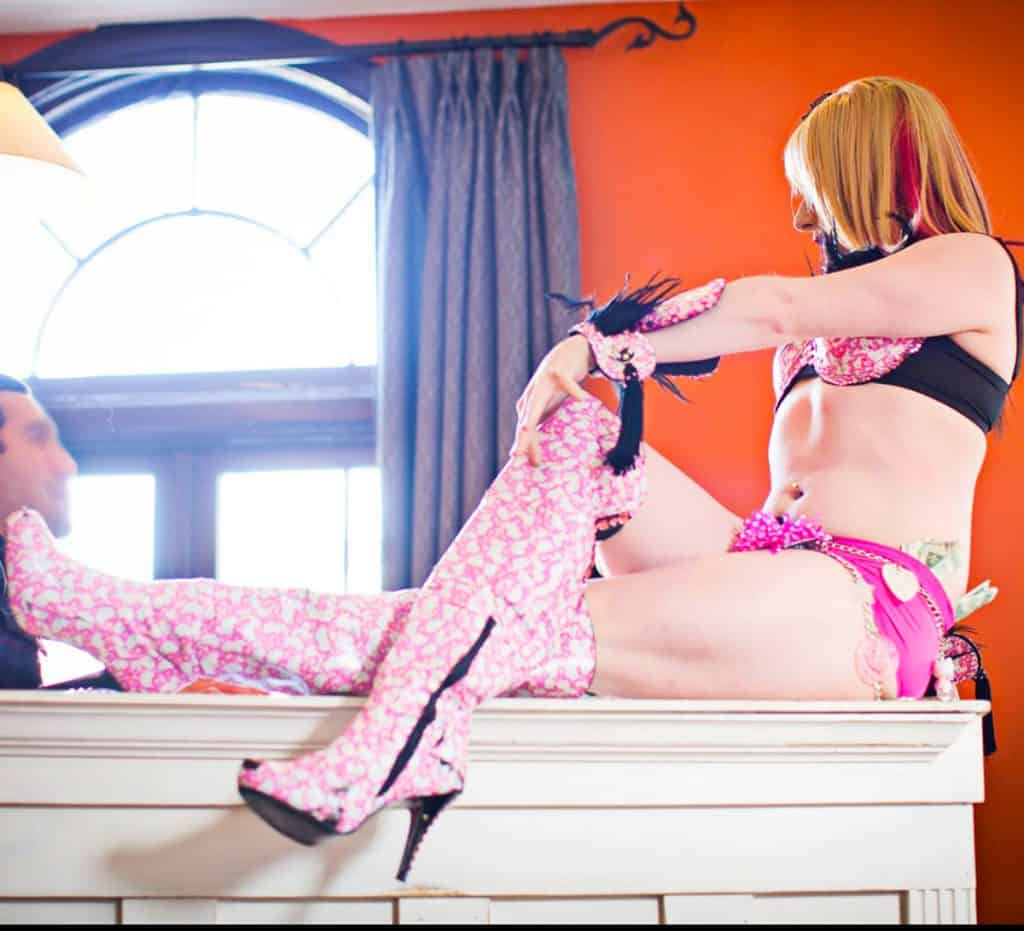 Take in a show at Ford's Theatre
Ford's Theatre (yes this is the correct spelling) is most famous for being the location where Abraham Lincoln was shot on Good Friday, April 1865 whilst watching a play from the box in my photo (below).
John Wilkes Booth, a popular 26 year old actor, Confederate sympathiser and white supremacist was angry with the president after a speech he'd made three days earlier about giving African-American men the right to vote.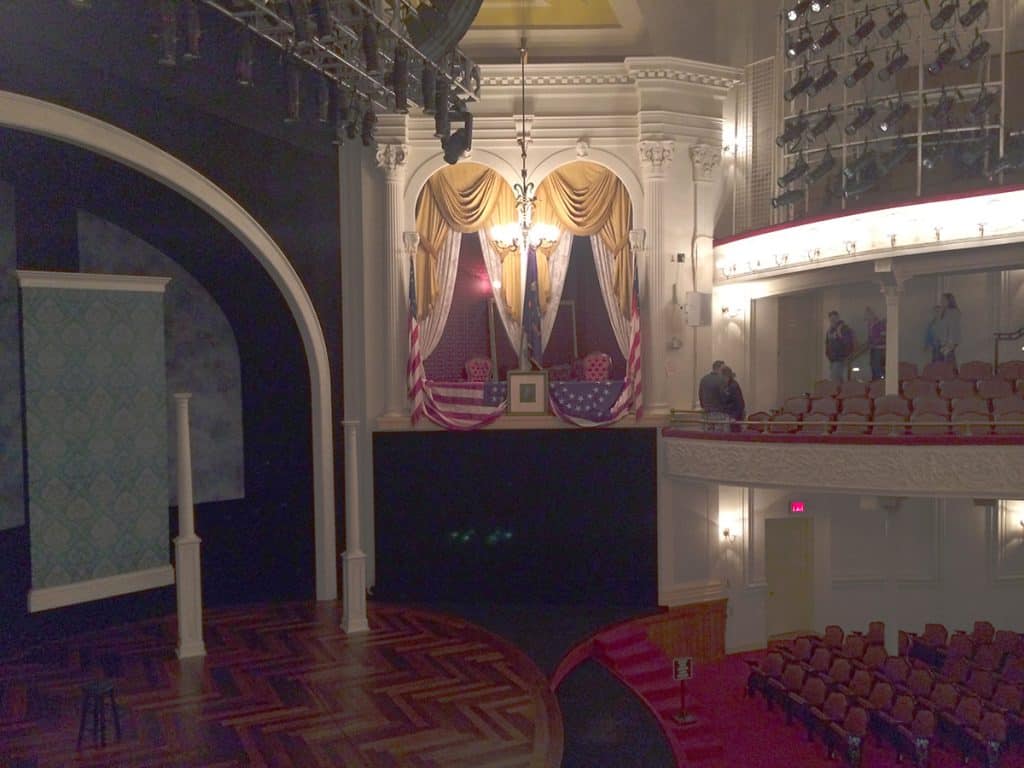 He snuck into the theatre with a pistol and shot President Lincoln in the head. He then jumped onto the stage and broke his leg in the process, but made his escape and was caught later.
Ford's Theatre reopened in 1968 and is still a working theater for performing arts today, as well as it being on tour maps for those interested in the history.
Visit The Wharf
Most visitors are so busy checking out everything DC has to offer around the National Mall, the museums and the political buildings, the monuments and statues, that they forget Washington, DC actually has a waterfront.
Check out what's happening at The Wharf, located in Southwest Washington.
This is an event district where you'll find restaurants and shops, free concerts, outdoor movies, even waterfront yoga when the weather permits.
This is where you can rent a bicycle, kayak, electric boat or stand up paddle board (I have these 10 tips for how to remain standing up on a stand up paddle board!)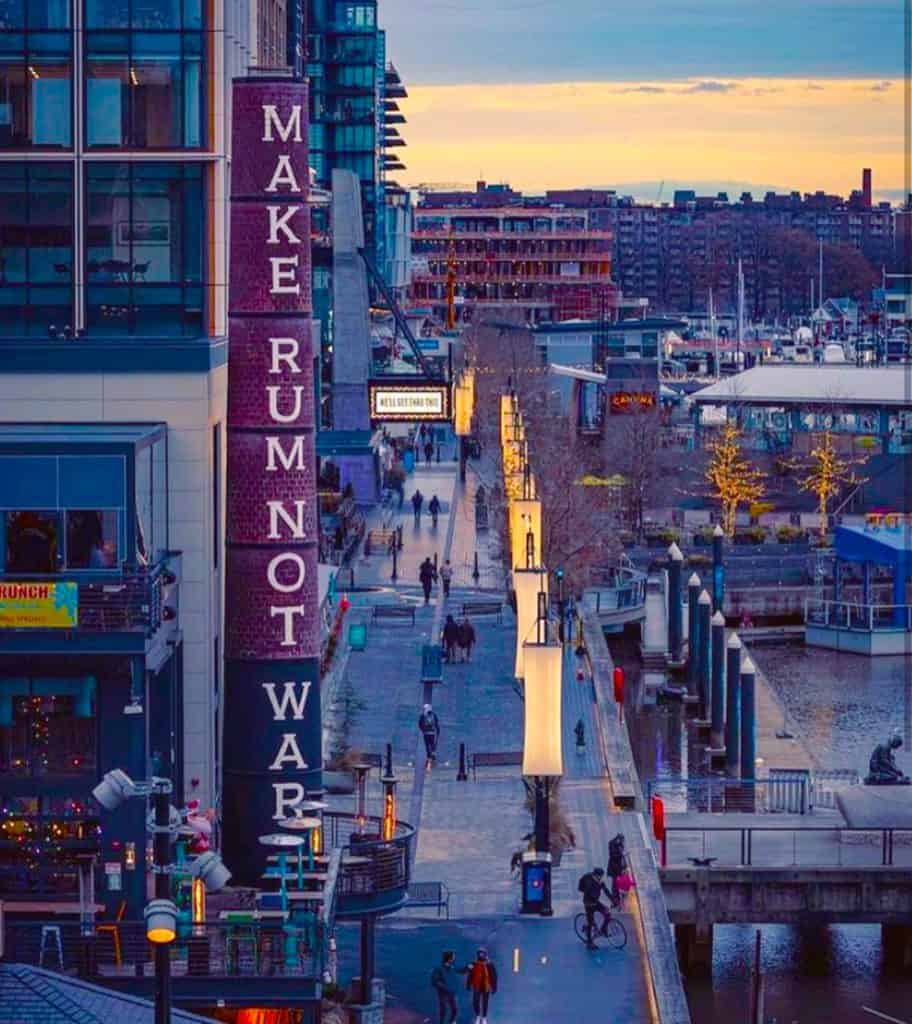 Stroll along the waterfront and piers. Catch a concert at The Anthem. It's also a great place to come to view the fireworks and you'll also find the country's oldest continuously operating open-air fish market. In winter there's an ice rink.
See a Nationals baseball game
The Washington Nationals major league baseball team won the World Series in 2019, for the first and only time.
They play at Nationals Park in the southeast quadrant of DC and wear a curly W logo – like Walgreens! You can take a tour of the park during the season.
My husband and I love live sport and try and see a game of some sort whenever we travel. Alas when we last visited DC there was no game on, but we did tour the stadium and even got to walk on the field and sit in the dug out.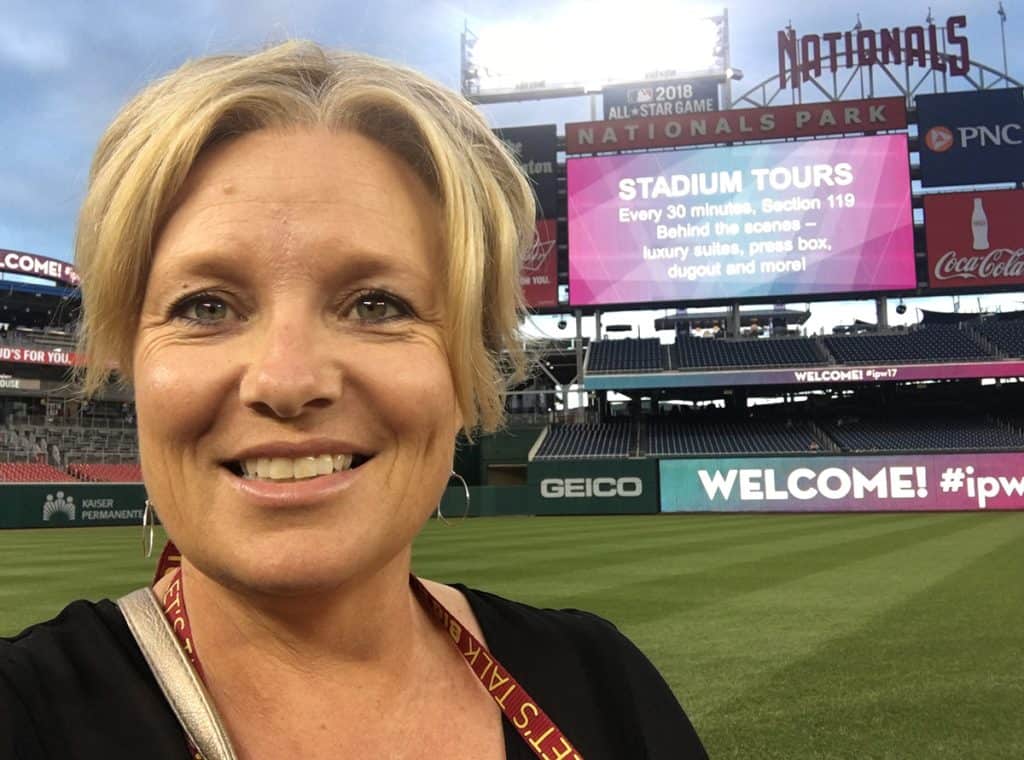 Read more: if you're planning your first visit to DC you'll like my post on the best things to do in Washington DC for first timers.