When I knew I was going to Nepal to volunteer for a couple of weeks I had my heart set on taking a flight seeing tour over Mt Everest. I couldn't come all this way from New Zealand and NOT, right?
Afterall, the highest mountain in the world features on the 7 wonders of the world list, which I wrote about. I've seen four so far.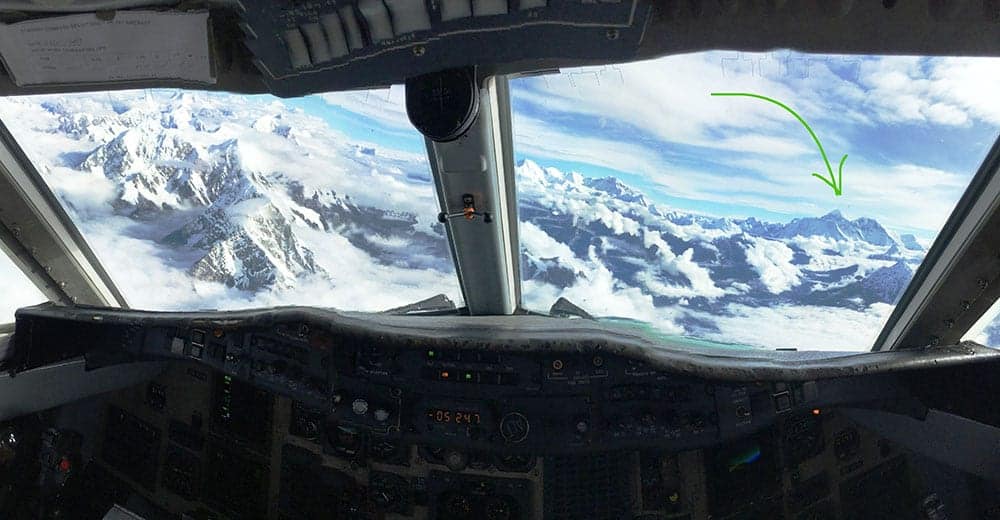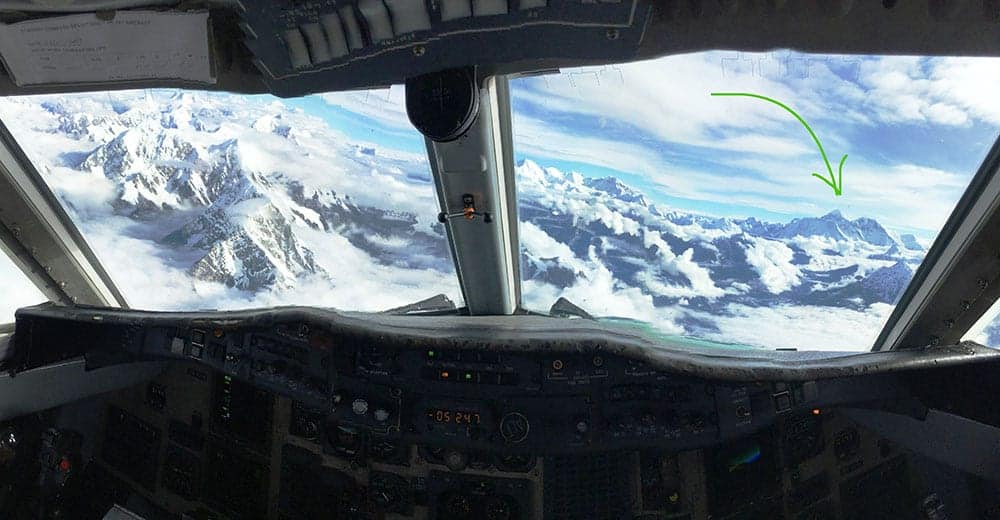 *This post includes affiliate links. That means if you purchase directly from the links, I will make a small commission – at no extra cost to you. Thank you for your support.
So I added a couple of days on to my Nepal visit in Kathmandu, booked a little hotel via Booking.com that cost under $50 a night (it's cheap here!) and stayed in Thamel, close enough to the main markets for shopping and eating.
While I was in Pokhara, I had a local travel agent that I met through the volunteering company as they use him to make bookings for them, Tara Gautam of Skylark Himalayan Travel Agency, make the booking for me as the planes are small and I only had a couple of days.
You can book your one-hour Mt Everest flight yourself though, departing from Kathmandu.
When I got to Kathmandu, the hotel driver met me at Tribhuvan International Airport and I arranged for him to take me back EARLY the next morning for my "expedition".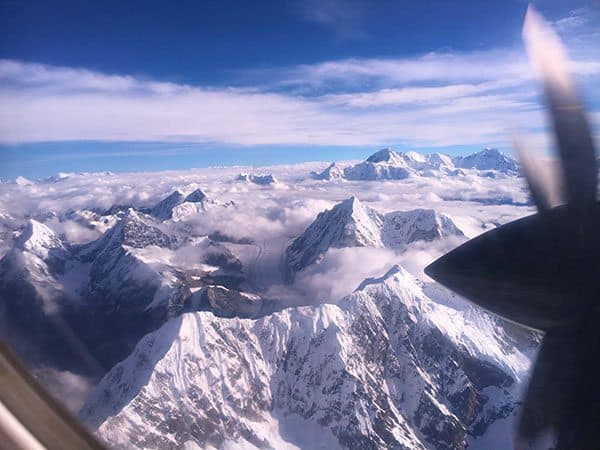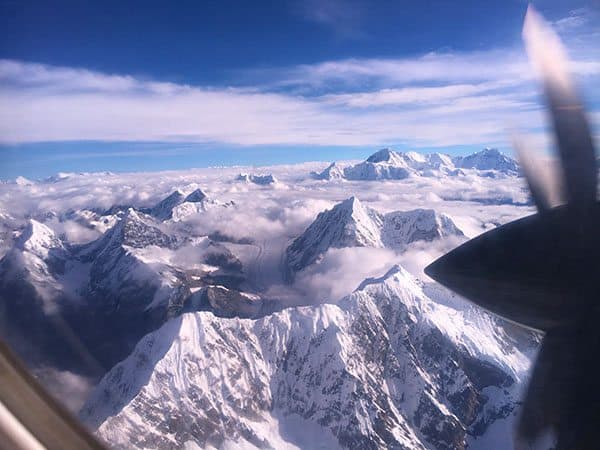 It was the end of the rainy season, so there was always the chance the clouds would be closed in and no Everest trips would go ahead. But not today!
I flew Yeti Airlines and paid about US$200 for the hour-long early morning flight (it departed around 7am) which included all of us being able to visit one by one into the cockpit (where I made this video) and ended with glass of champagne in the air.
Here's my video and a few photos!
There she is! At 8,848 metres (29,029 ft) Mt Everest (also known as Sagarmatha and Chomolungma) stands proudly among his mates of the Himalayas – on the right by the propeller.
There are other astonishingly huge mountains nearby too like the third and fourth highest mountains in the world: Kangchenjunga at 8,586m (28,169 ft) and Lhotse at 8,516m (27,940), behind K2 which in Pakistan at 8,611m or 28,251 ft.
So the whole flight from Kathmandu over the Himalayas is just an eye-popping photo-clicking hour and while the plane has two seats each side, they only book window seat passengers, and it doesn't matter what side you sit as when you get to Everest, they then loop around (not over it!) and you see the other side of these snow capped mountains.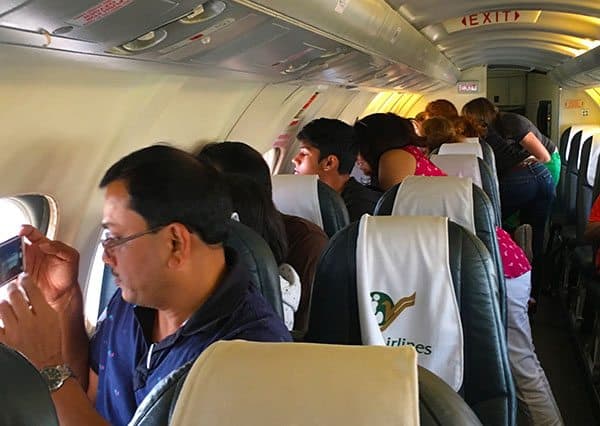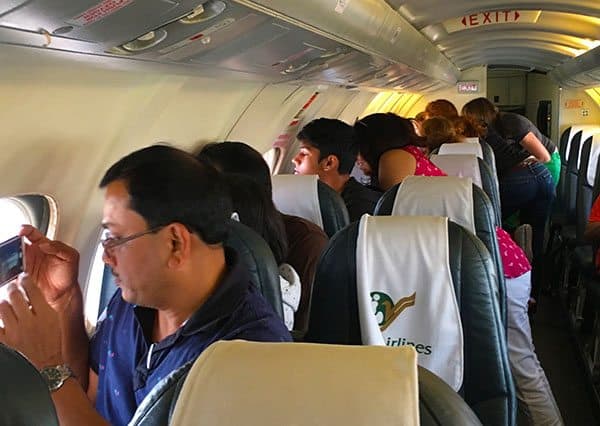 We nearly tipped the plane over looking out at the swathe of mountains, crowned by Mt Everest!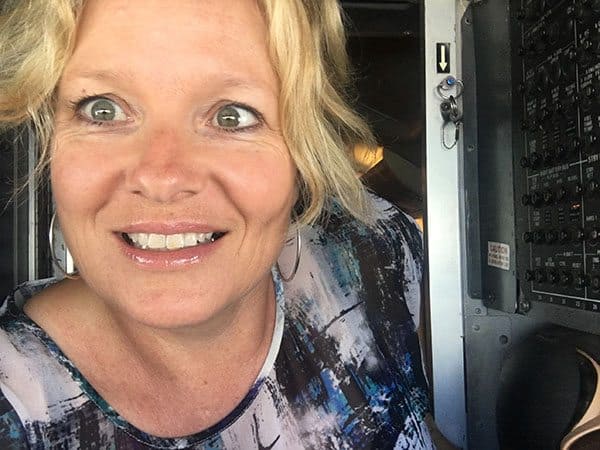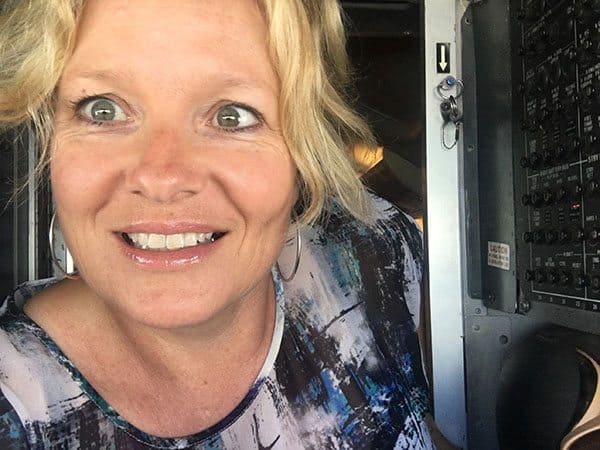 My camera was accidentally on reverse when I stepped into the cockpit and began clicking furiously. But I kept this one as my face says it all!!
We all only had one minute in there each and I was SO excited to be second to last of the 20 or so of us and got to see Everest over the dashboard.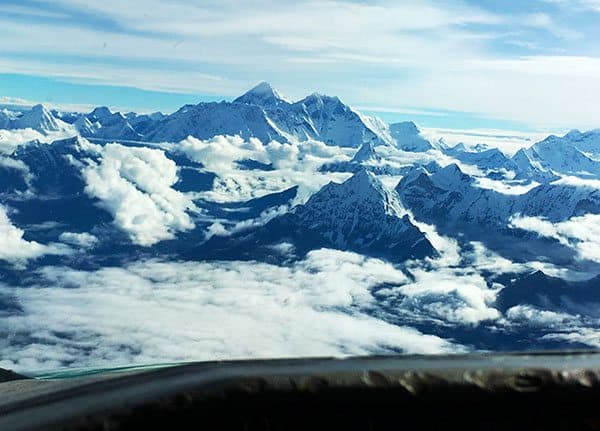 There she is: Mt Everest from the Yeti Airlines cockpit! The tallest peak in the distance is what you're looking at.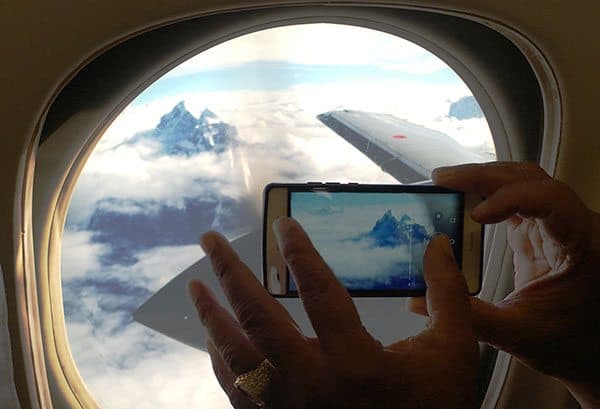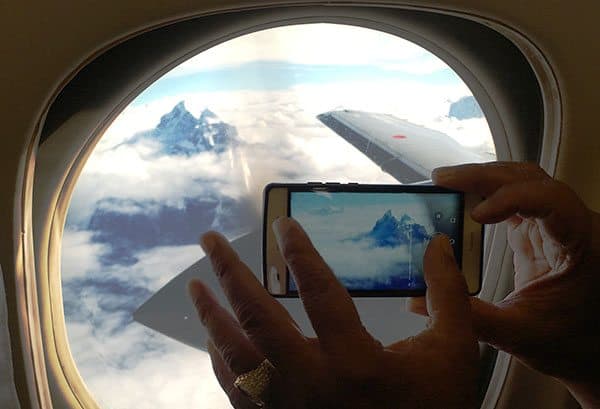 We flew up and looped around so both sides of the plane got to see Mt Everest.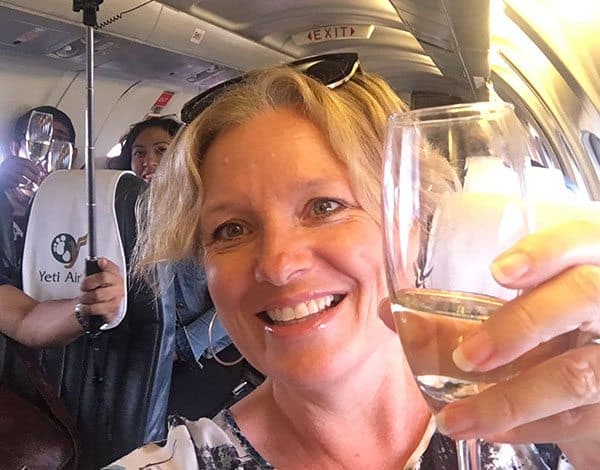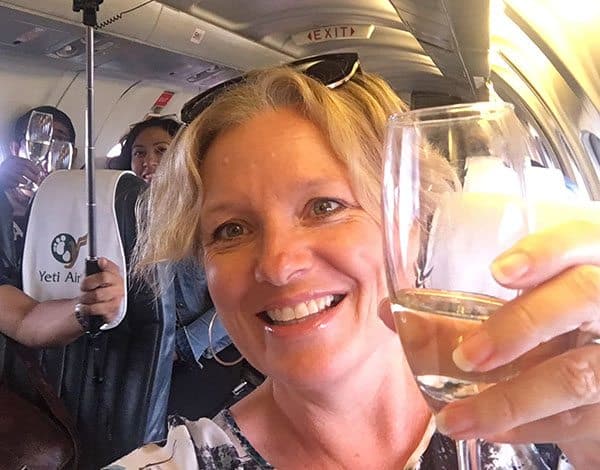 Then the host served us all champagne and we toasted our 'summit' of the tallest mountain in the world – without even breaking a sweat!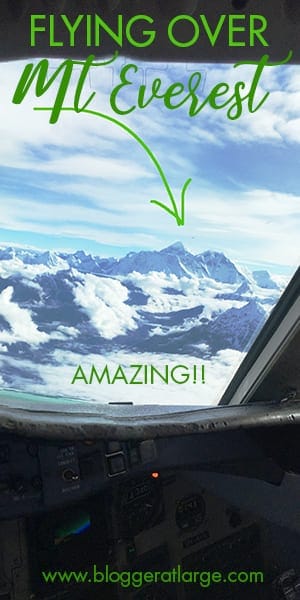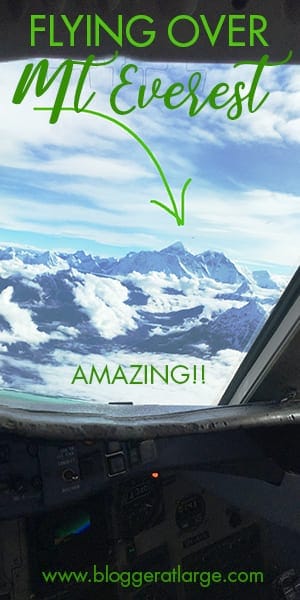 If you're interested in my volunteering in Nepal, click here for some of those posts and photos >>Save