Are you dreaming of Bali?
Warm days shopping and haggling at markets, and cool nights at a beachfront restaurant or in your villa with a private pool? Or what about exploring the jungle or meeting monkeys?
Some people come to flop in a fancy Bali resort or in a private villa, others come to shop at the markets for clothing and jewellery and others come to explore as much as they can. I came to do all three!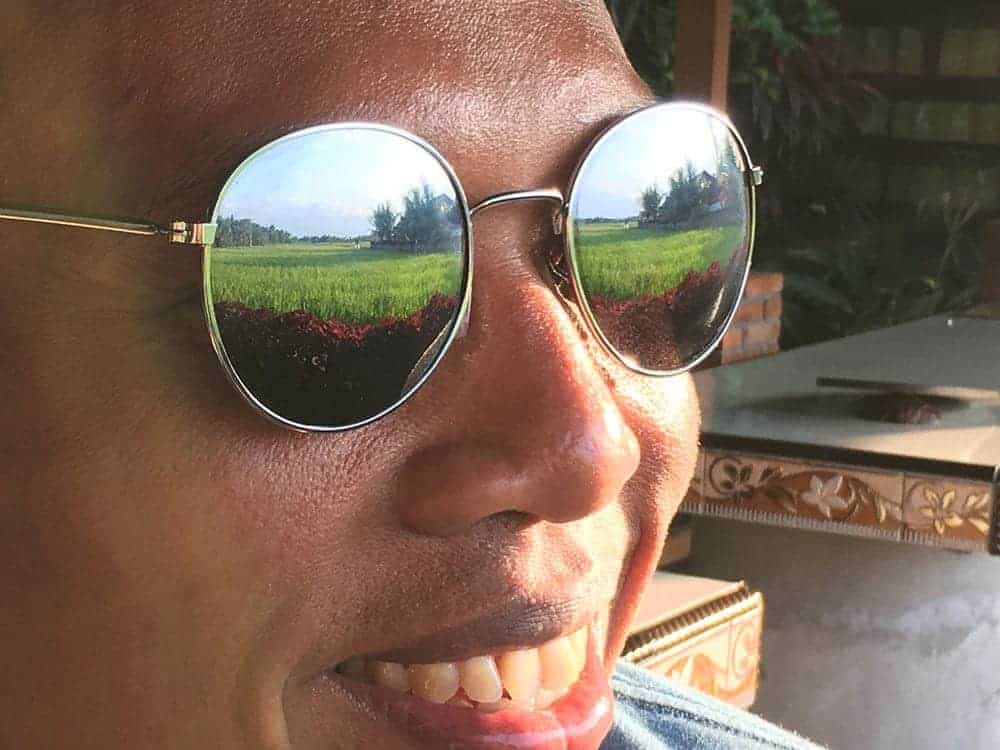 Bali is still a cheap holiday too. It's cheap to stay in a lovely hotel and even your own villa with your own pool and even a butler (ok, that's adding in a bit more money).
But compared to our recent visits to the US post-Covid, it's cheap to eat in cafes and restaurants here. Happy hour drinks often last all evening in some bars (be very careful that you are not drinking homemade spirits). And it's cheap to hire a local guide or driver and go and explore.
When I say cheap I mean you can expect to pay anywhere from NZ$55 (RMB 500,000) to NZ$80 (RMB 700,000) per day for a driver/guide.
But choosing a guide is hard because there are so many options. Taxi drivers will toot at you in the street offering rides to wherever, so this post is my recommendation for who to contact to be your Bali guide.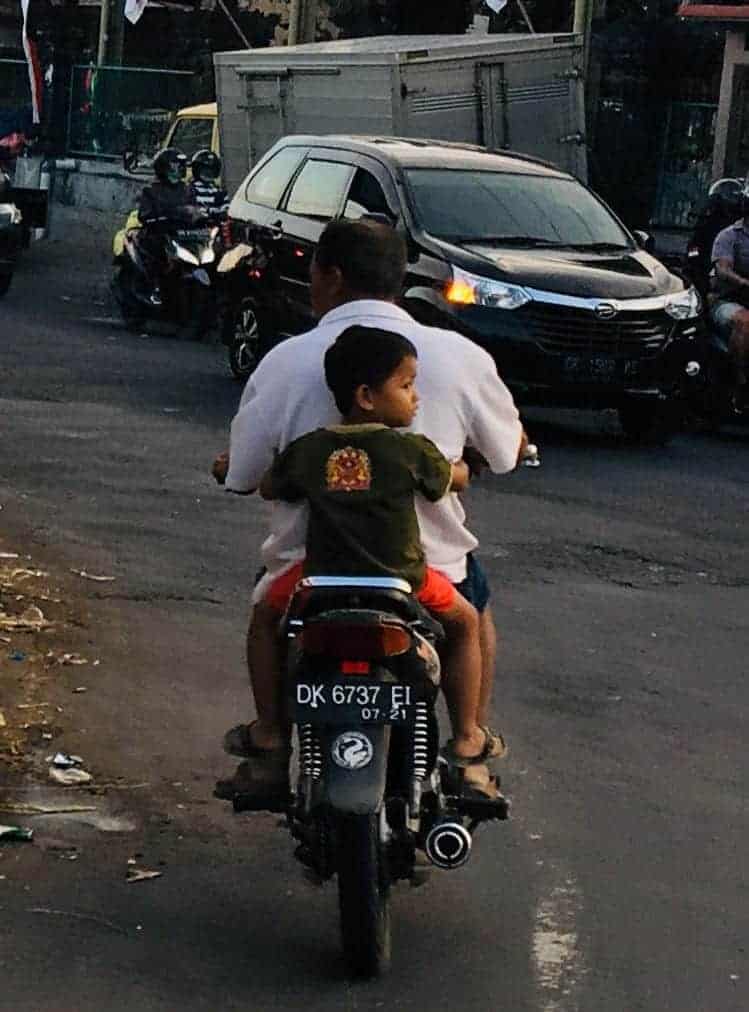 Just to set the scene when it comes to local drivers though and what you can expect as a first-timer to Bali. We had booked a taxi online to meet us at the airport before we left New Zealand, as we were arriving at 9.30pm and I wanted the comfort of knowing that someone would be waiting for us.
Oh my goodness, someone was waiting alright! We walked out of the airport terminal and there must have been more than 200 taxi drivers lined up all holding the names of people they were waiting for.
Finally we found our names, although our driver had momentarily popped away, so we picked up his sign as the drivers around laughed with us, knowing that sooner or later he would show up. Within a couple of minutes he did. I think he'd stepped out for a ciggie – well at least his car smelt like he might have!
We followed him to the carpark and waited with our luggage while he fetched his car and off we went to our private villa (which turned out to be icky I wrote this post about it and the lesson we learned!), but also my picks for where I'd stay next time.
If you want more tips on where to stay in Bali you'll find them here.
He asked what we were going to do over the next few days and we said we'd be shopping, swimming and that we'd like to go to Ubud. He offered us a rate of 500,000 for the day, but his car was smelly and smoky and I said to Kate (under my breath) that I didn't want to spend too long in that stink, let alone a whole day!
All this to say, there is no shortage of offers to drive you around Bali for a day at a rate you can negotiate. You can even rent a motorbike and drive it yourself (if you dare – just make sure your insurance will cover you!) or jump on the back and pay the driver!
Meanwhile a friend had just been to Bali on a girls week and she recommended a driver they used for about NZ$70, so I got his details. But then my niece Hannah sent a message saying if we were planning to go exploring she knew a great guy who had taken her and her husband around last year.
So it was that we went with Hannah's recommendation and got in touch with Dewa via WhatsApp. (If you don't already have WhatsApp on your smart phone, download it for free, it's so helpful when travelling!)
I was using my cheap roaming data plan from home so contacting Dewa on WhatsApp was free, but otherwise you can use the app free when on WiFi.
Dewa owns a tour company in Bali and does everything from week-long cycle tours and full day/overnight hikes to taking two girls from New Zealand to Ubud for shopping! (Contact details below).
He also tells great stories. It turns out he met a New Zealand couple from Napier several years ago when they booked him to go on a cycle tour. But one of them fell ill while they were still in the car and Dewar literally carried him over his shoulder to get help.
As you can imagine, they became firm friends as they visited every year and have sent their own family and friends to him time and again.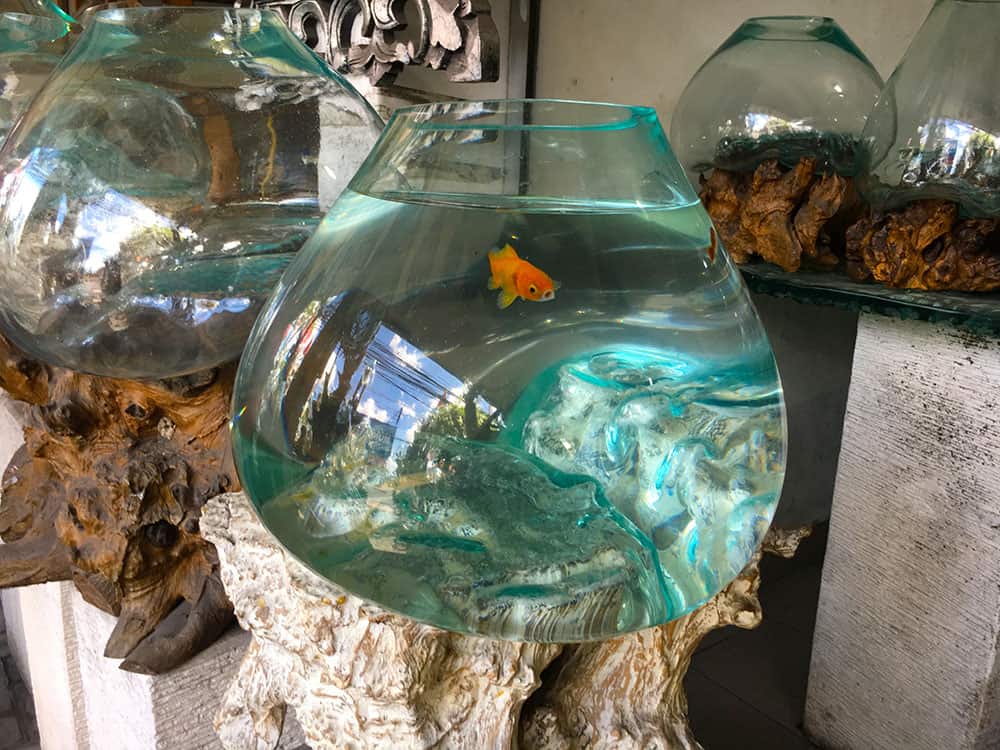 Dewar asked what we'd like to do and then he planned an itinerary around that, sending back his suggestions via WhatsApp.
We wanted to go to Ubud from Seminyak but weren't so keen on temples or visiting artist studios with the expectation of buying stuff. However we were interested in silver jewellery and he took us to two manufacturing jewellers studios and waited while we browsed and tried on rings and things. (We didn't end up buying).
There are also loads of places to stay, and I love a private villa. You don't need to pay a fortune either. Believe it or not there are affordable private villas in Ubud! We stayed in a private villa with a pool in Seminyak, but I would not stay there next time as it was a bit far from the action, so I've got some tips for where to stay in Seminyak.
Things to do in Ubud
Shop in Ubud village
There is a large market which is like a rabbit warren. You should either drop breadcrumbs, or plan to meet your friends back at a cafe on the main road if you ever want to see them again!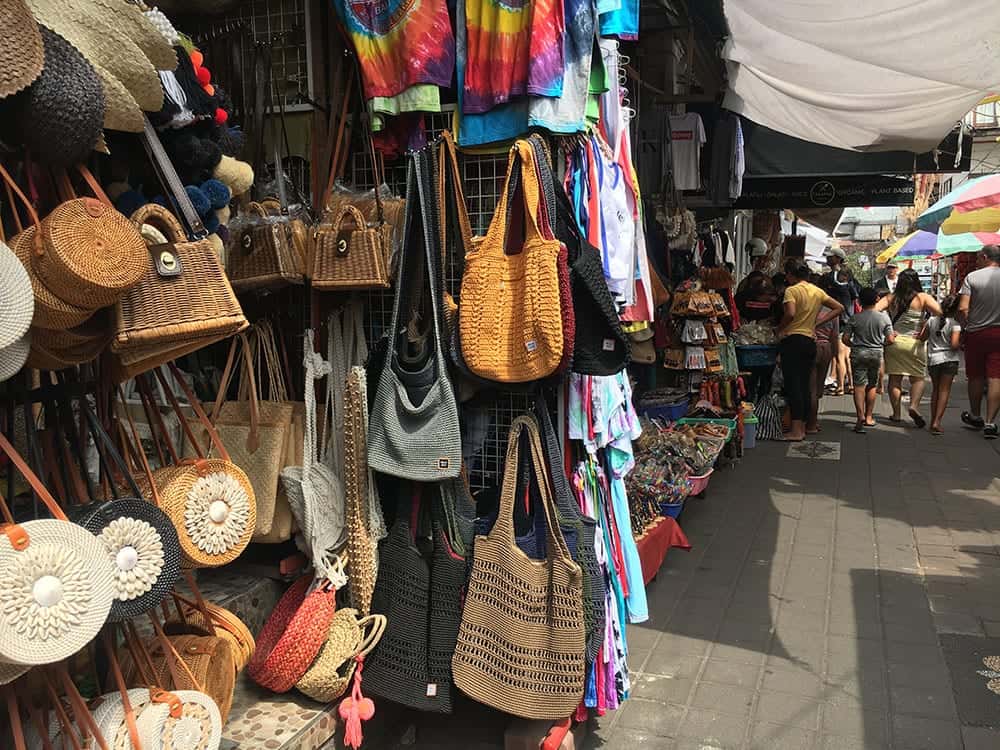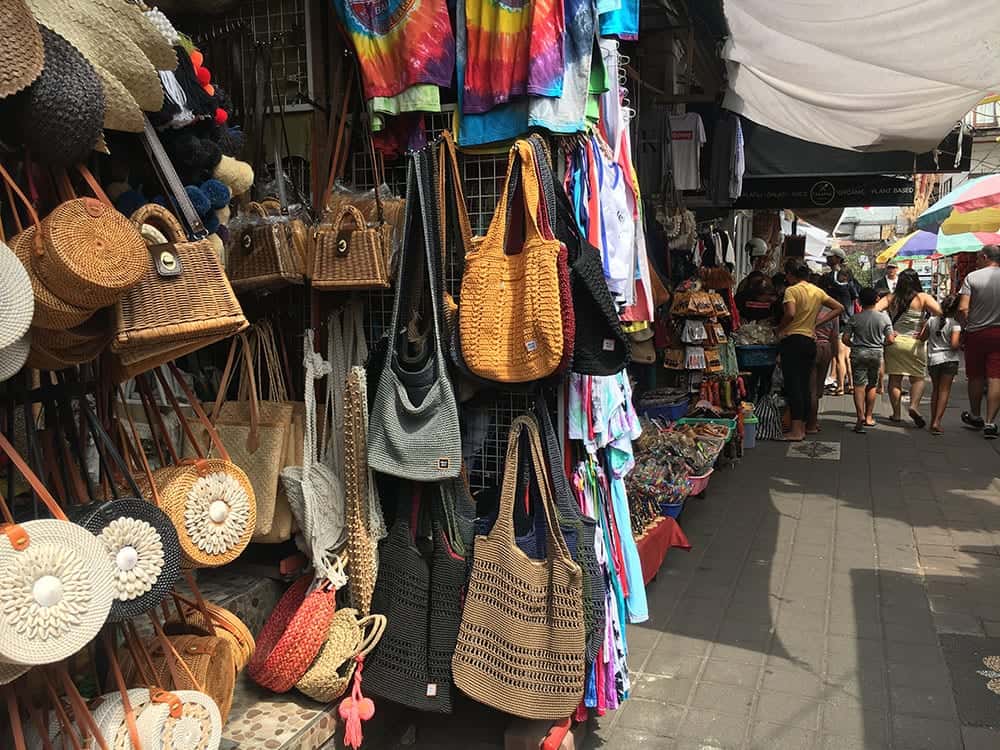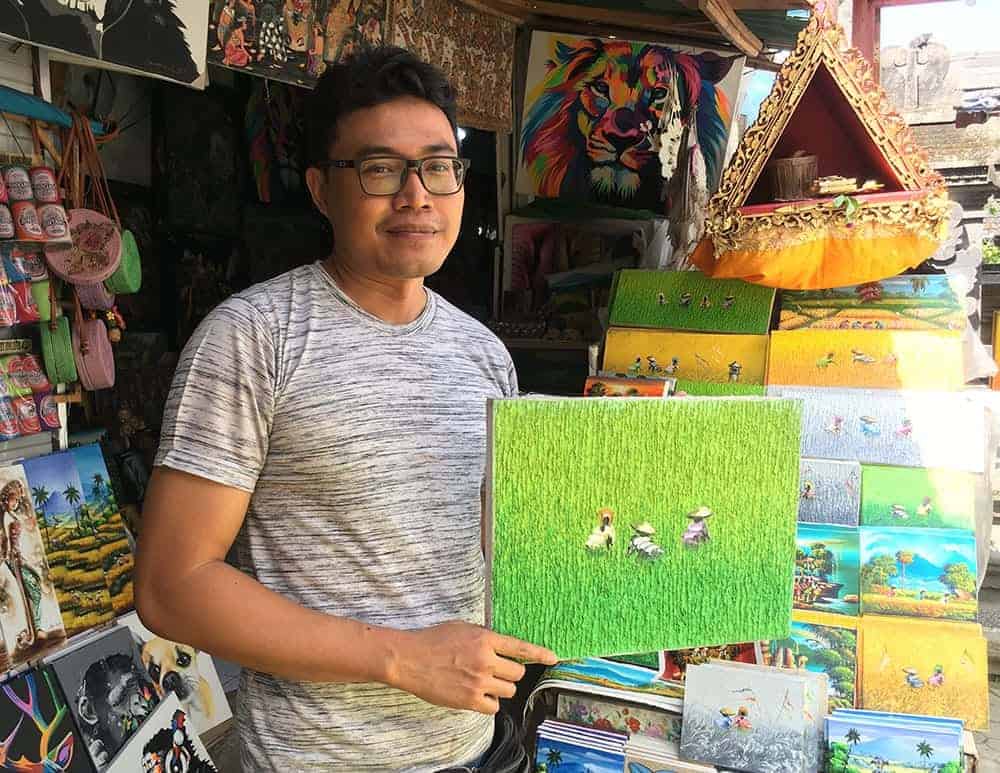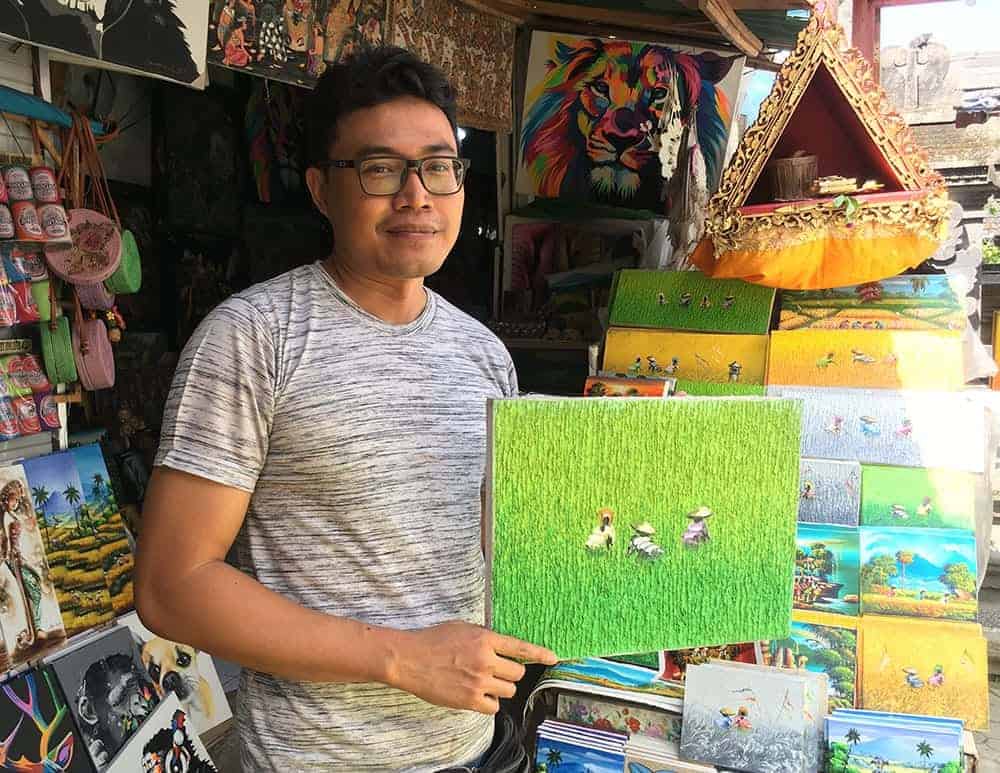 This market sells clothes, bags, paintings, jewellery and knick knacks. We loved it! I bought a couple of brightly coloured sarongs and a sun dress.
You are expected to bargain (so you might like to read my best tips for how to haggle). I tend to take about a third off for my opening price, but some say go for half off and work from there.
Remember the key to a good bargain is to keep it light hearted and friendly. And also remember, an extra $5 probably means a lot more to them than it does to you – you'll spend more than that on a second cocktail later!
There are also boutique shops along the road and restaurants and cafes.
Lunch at Bebek Tebasari Resto
Dewar was going to take us to another restaurant but there were road works on the way and we would have sat in a line of traffic for ages, so he said "I know" and here we are in a private gazebo on the edge of a pond filled with giant orange carp in front of rice field with a plate of nasi goreng and a Bintang. Sublime.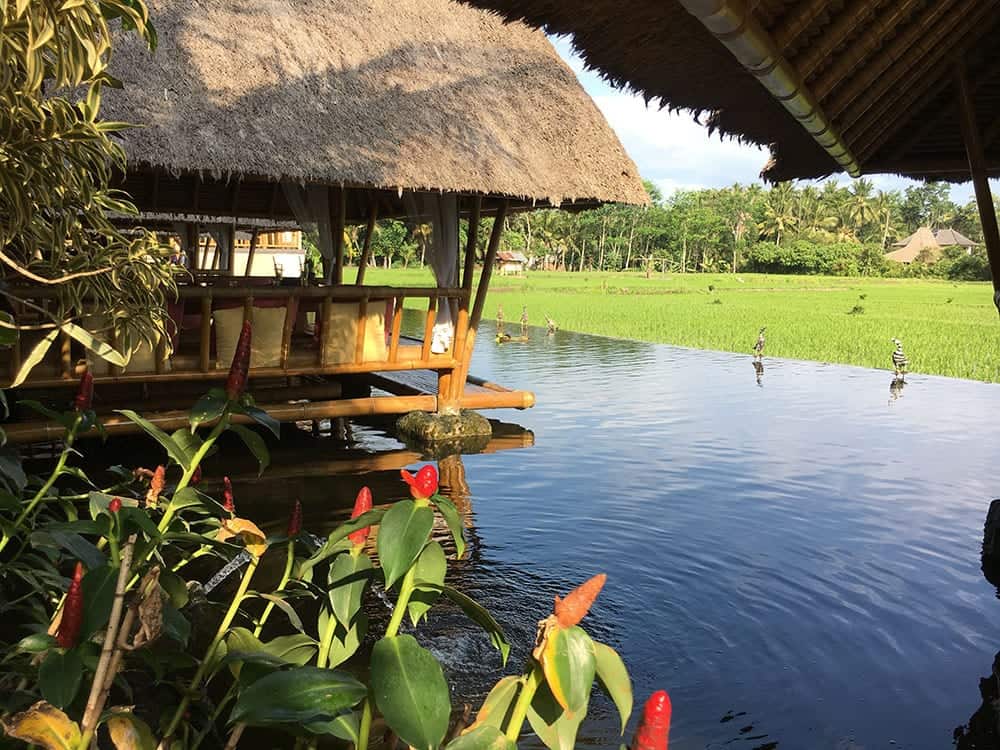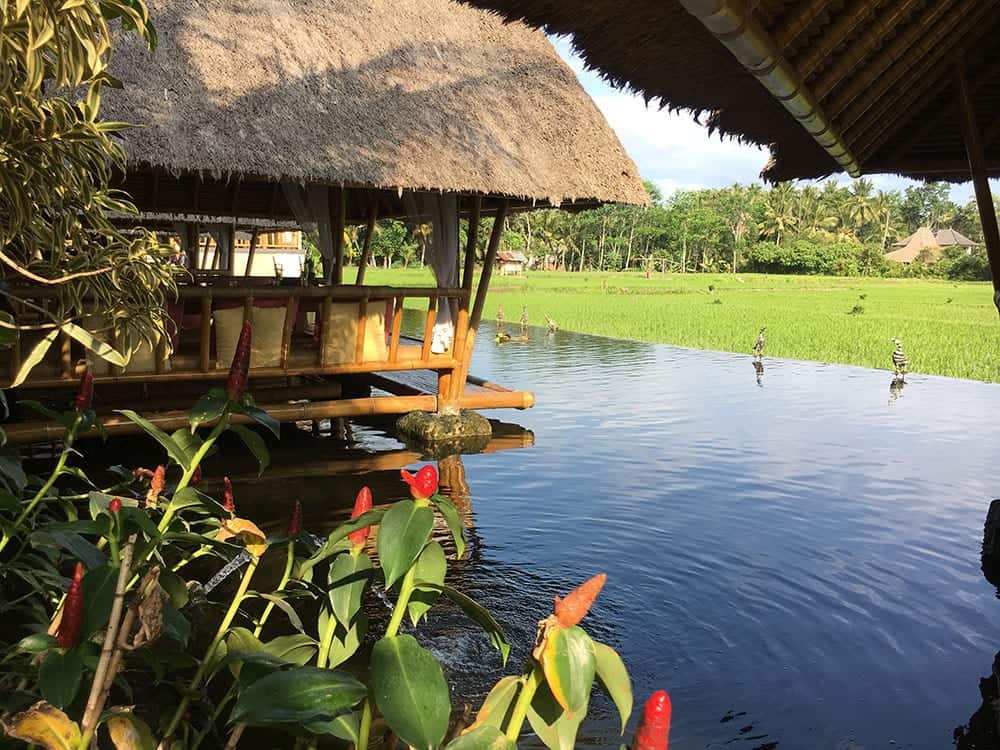 Visit Kopi Luwak coffee plantation
If you've seen the 2007 movie The Bucket List you will know the cat poo coffee scene where Jack Nicholson's character has been drinking this very expensive kopi luwak from Indonesia but had no idea where it came from.
Morgan Freeman's character has on his Bucket List that he wants to laugh till he cries, and when he proceeds to tell Jack how this coffee is made, he ticks off another line on his list.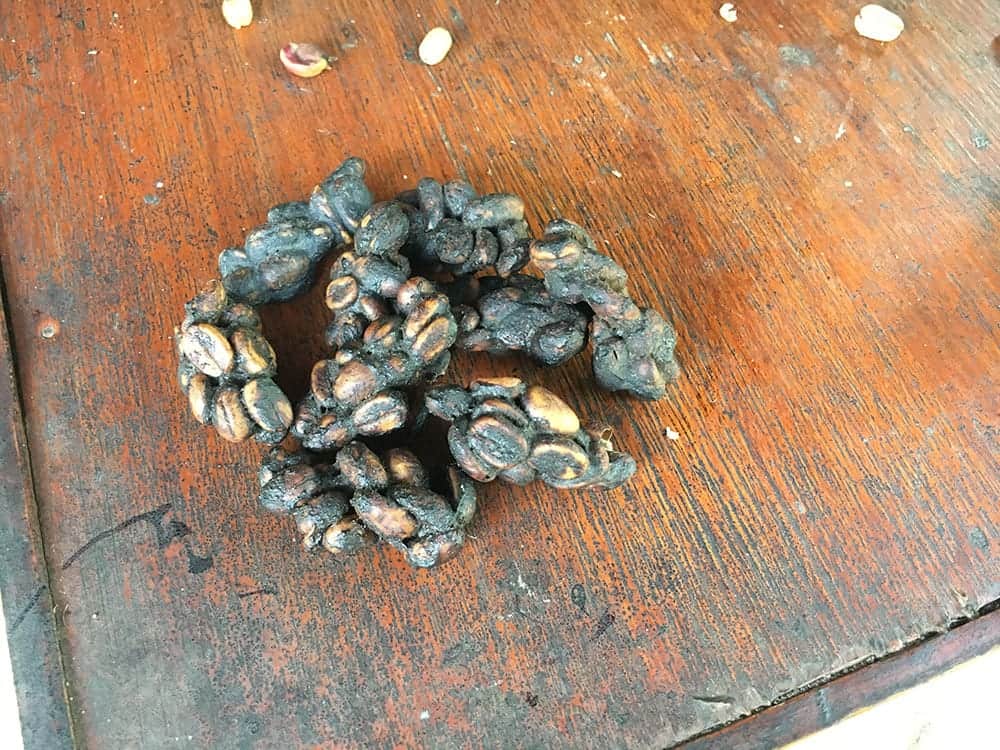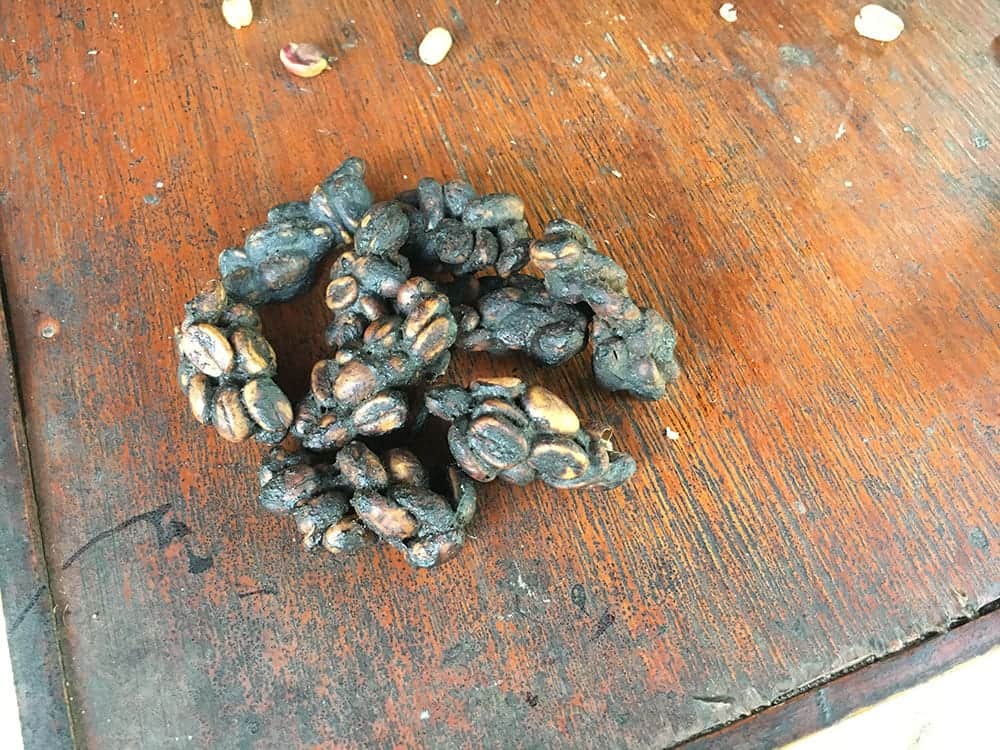 The civet cat is a possum-like cat that feeds on the juicy flesh of the ripest coffee beans, and poops out the hard little bean which is then gathered up, washed, roasted and ground to make the coffee.
I have tasted the coffee before and like it, but there are lots of fake claims from sellers who do not make it this way, so going to a plantation where it is actually made (and taking a short tour) was on my Bucket List.
Sari Luwak Coffee Agrotourism is where they make this coffee and they make teas. You can go with one of their staff to wander past about three or four cats asleep in large cages (they are nocturnal) and then to an interactive display of the coffee beans in their "raw state" – that is, still in the poo.
Then we were shown the process, including the hand roasting by a lady with a shy smile. Then we arrived at a table overlooking the vines and had a tasting of their range of teas, normal coffee and the kopi luwak.
It's sweeter than the normal coffee. With the cats ingesting only berries, there is a flavour that comes through. However I decided it wasn't so great I was prepared about $200 for a half kilo bag! In fact the teas were nicer.

Contact Dewar
Then we drove back to Seminyak as the sun was setting. It was a magic day out in Bali.
If you want to contact Dewar, email: arsana19@gmail.com. Whatsapp: +62 87862210001. His new website is being built and I'll add that link when it it's done.
If you're planning a visit to Bali, you might like to read my post on what to know before you go to Seminyak >>