Key West is a cute, colorful town at the very southern most tip of the Florida Keys, in fact this is the southern most tip of the continental United States.
So southern in fact, it has mile marker 0 as a street sign that people stop and photograph!
My husband and I spent four days driving the Florida Keys from Miami to Key West and stayed three nights in Key West. But if you only have a day on your cruise, here are some of our favorite things to do in Key West that includes must-see rights, where to eat and some great places for selfies!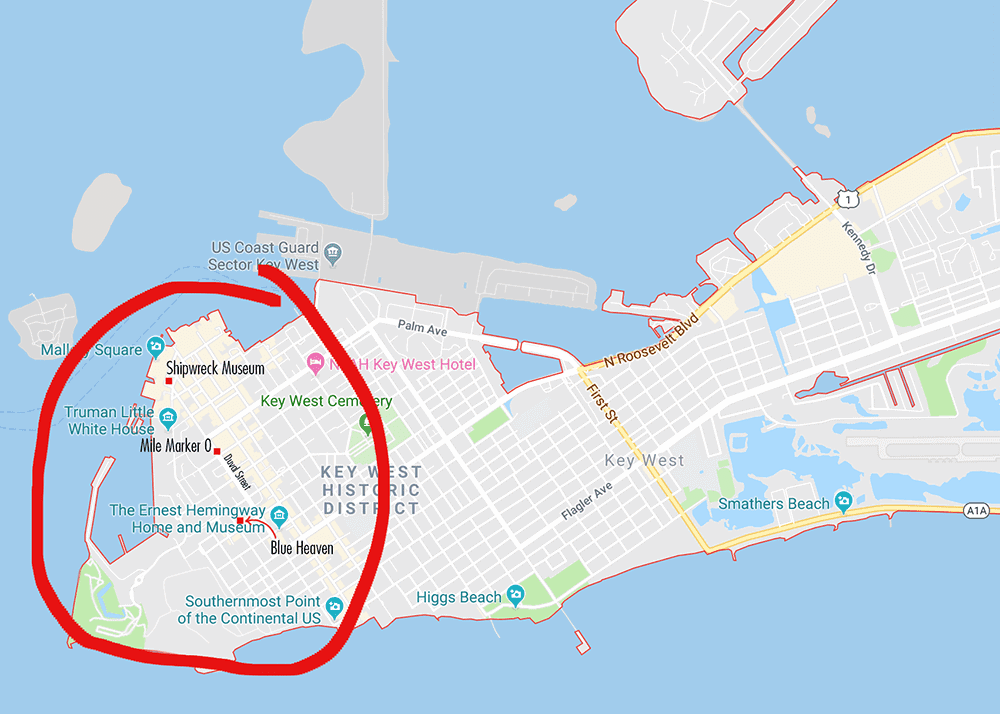 1 Eat Key Lime Pie!
You can't come to Key West and not try the key lime pie. In fact you really should try it in a few places – even the ice cream shop where they make frozen pies on a stick!
They use real key limes down here (although the fruit has been struggling lately) and Kermit's Key West Key Lime Shoppe is still ranked #1, located at 200 Elizabeth Street.
But you will find plenty of places to try this iconic sweet and tart pie, some with meringue topping, some with cream. And if you want to make it at home you'll love this simple Key Lime Pie recipe.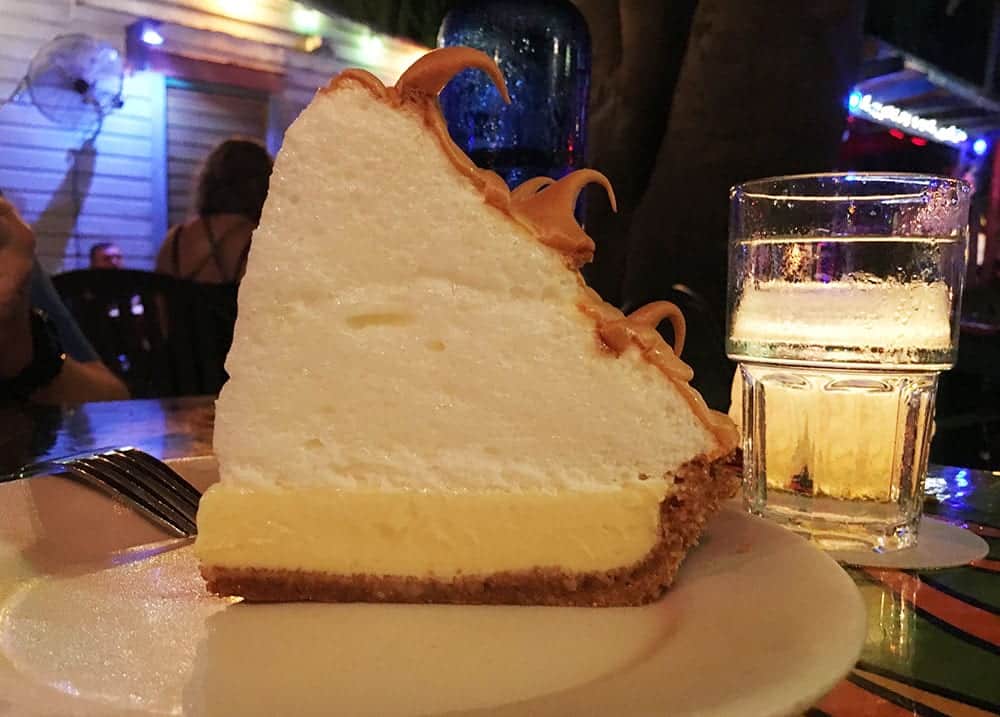 2 Visit Ernest Hemingway's home – and his cats!
The 58 cats that live here at Hemingway Home and Museum were the highlight for me! 43 of them have six toes on each paw!! He was given the original six-toed cat (called Snow White) by a ship captain when they first lived here in the 1920s and since then, several litters have produced more of the anomaly.
They are all named after famous people and also all have their own sleeping spot and live quite happily together, some on a book shelf in the shop, some on the bed, and this one on a bench seat under the trees.
Hemingway was a newspaper reporter, war correspondent and a Nobel Prize winning novelist. He moved to Key West with his third wife in 1928, into this Spanish Colonial style house built in 1851 from rock hewn from the grounds.
It now stands as a museum dedicated to his legacy.
He wrote For Whom the Bell Tolls here, which was nominated for a Pulitzer Prize. He also bought a farm in Havana Cuba which was their winter residence.
In 1951, after marrying wife number four, he wrote The Old Man and the Sea, which finally won him the coveted Pulitzer. He had an adventurous life, survived plane crashes in Africa and loved deep sea fishing in the Caribbean. Sadly he committed suicide in 1961.
Hemingway House is a must see in Key West.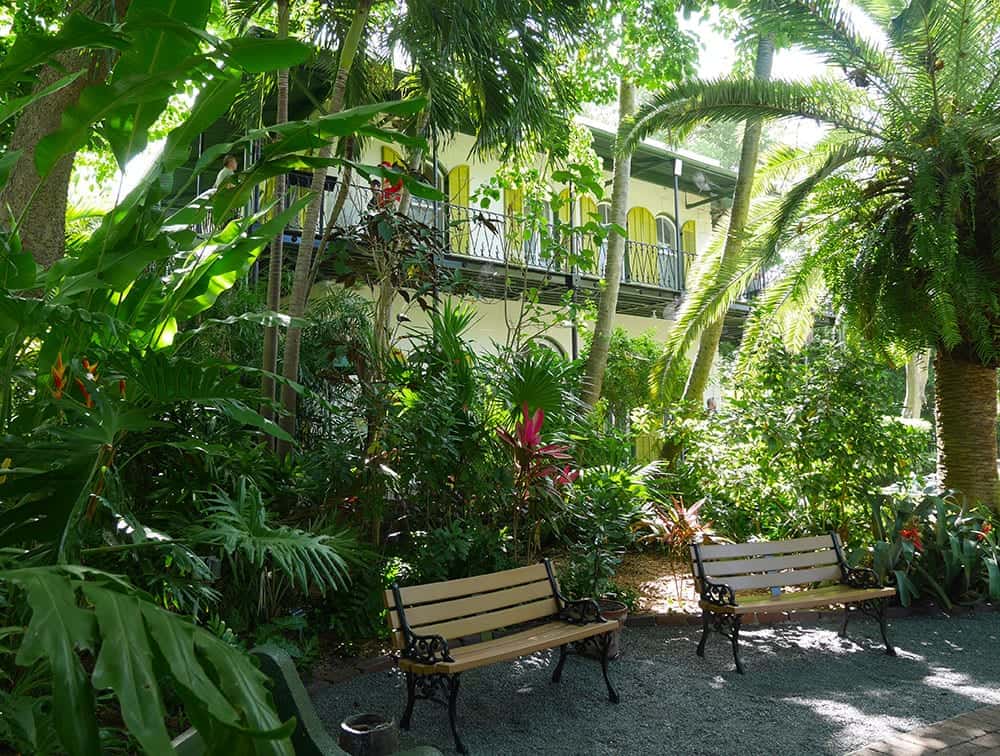 3 Take a helicopter flight
I took a ten-minute heli flight from the international airport located here and it was an amazing way to literally get a birds' eye view of Key West and beyond!
The US Army Base is located on an adjacent island and we flew close enough to see the Navy Seals all dressed in black training in the pool. I had my eyes peeled for sharks through the clear turquoise of the sea and the reefs too!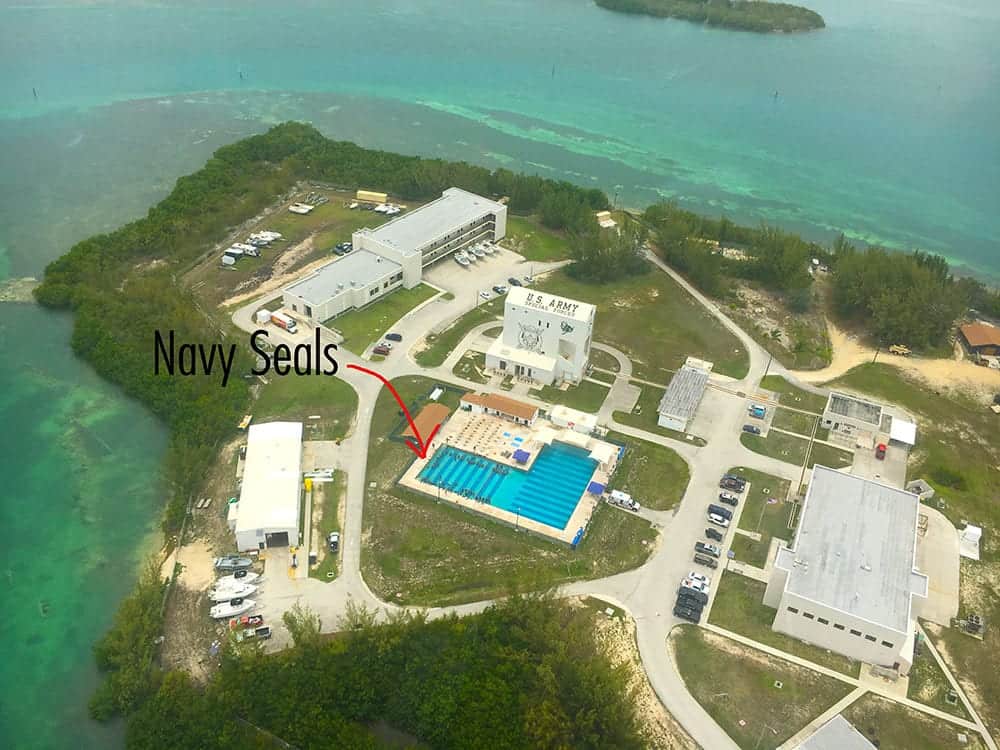 4 Go to Blue Heaven for lunch or a cocktail
Blue Heaven is an institution in Key West – and they do a HUGE wedge of Key Lime Pie (as you've seen in the pic above)!
Ernest Hemingway, a bit of a celeb about town back in the 30s, would referee boxing matches here. Over the years it's been the venue for cock flighting, a bordello, a billiard hall, ice cream parlour and a gambling den.
Today it's a really great indoor/outdoor venue for quintessential Key West food (jerk chicken, fish tacos and shrimp rolls) and great cocktails mixed in the hut outside.
It's popular, so if there's no table when you arrive, just park yourself at said cocktail bar and watch the mixologist do his thing for a few minutes.
Located at 729 Thomas St.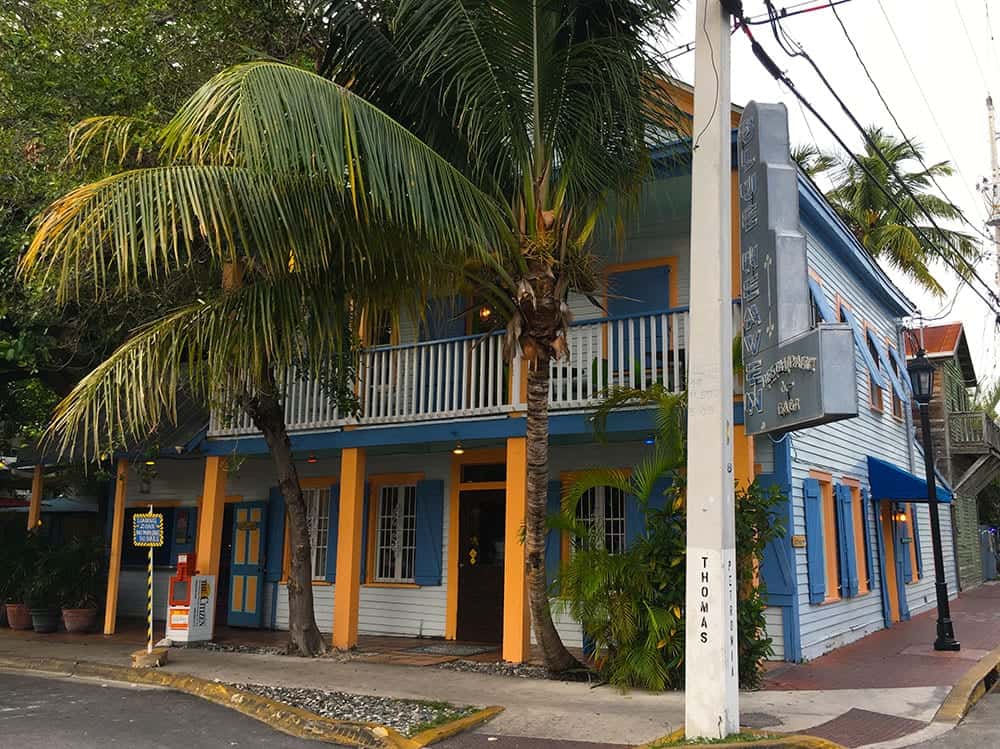 5 Shop on Duval Street
You'll find beach fashion and souvenirs, art galleries and curiosity shops. Pick up a memento of your Key West visit on T-shirt or get some Christmas stocking stuffers with beer bottle holders.
I love to buy local art when I travel and you'll find several galleries and shops selling local artists work.
You'll also find loads of places to eat along here, funky bars and piazzas to sit and take in the vibe.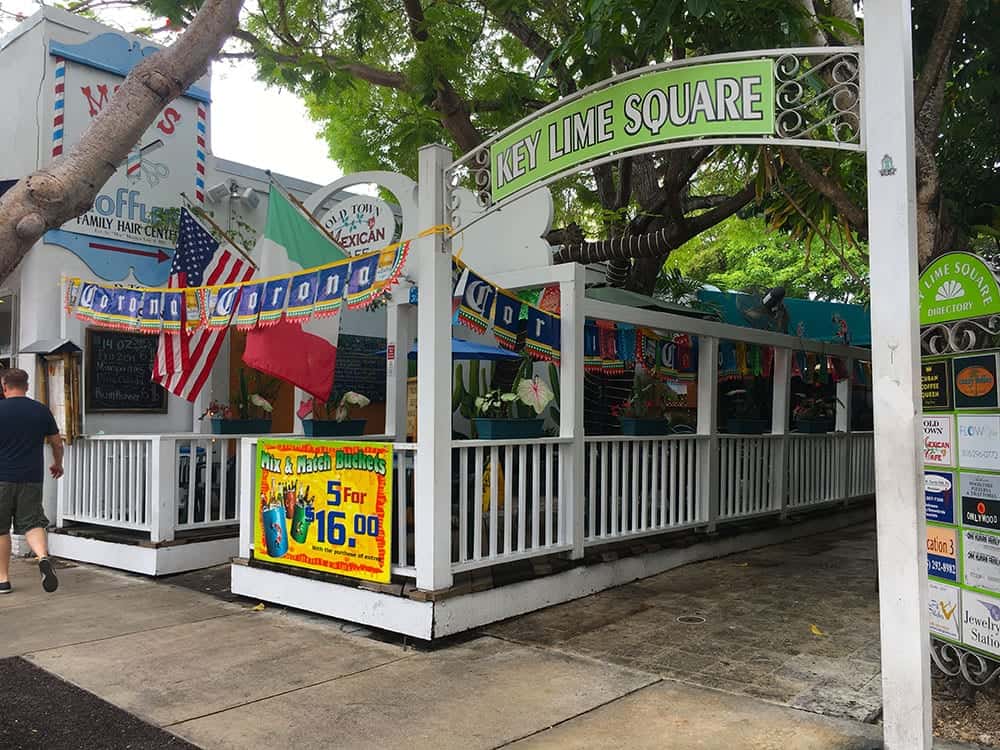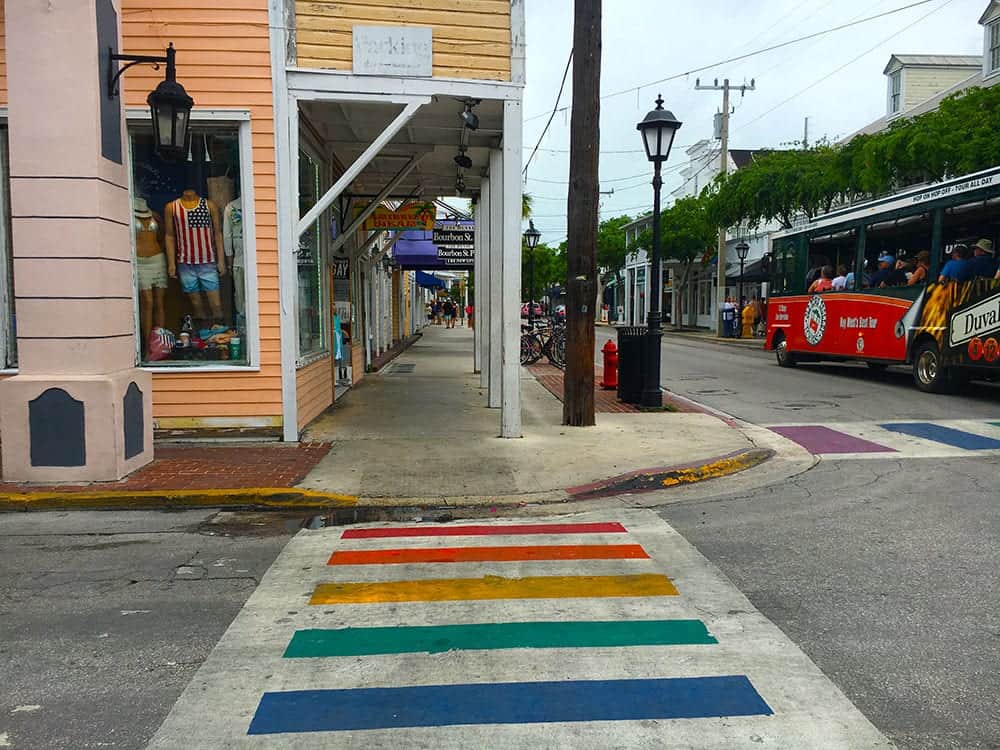 6 Use the Hop on Hop off trolley
Departing every 30 minutes, this is a great way to get around if you don't fancy walking all day.
It stops at 13 Key West attractions and you can choose to stay on board or hop off, explore and hop on the next one.
The whole circuit takes 90 minutes, so it's also a good idea to get your bearings of the neighborhood first, then decide where you want to hop back to.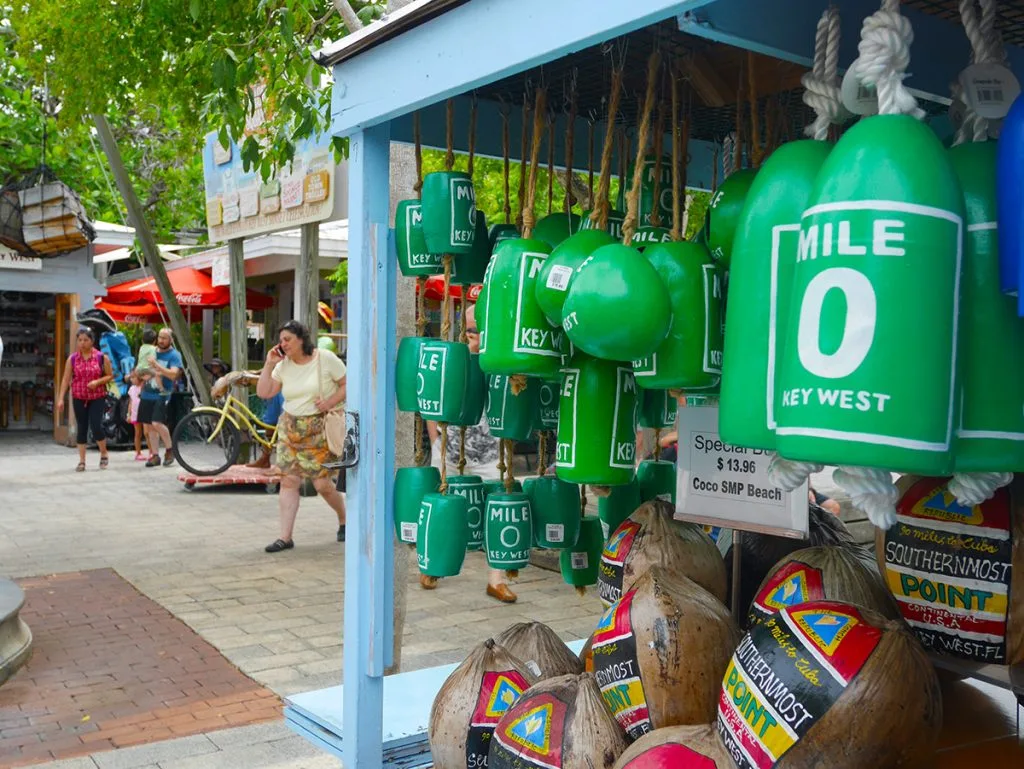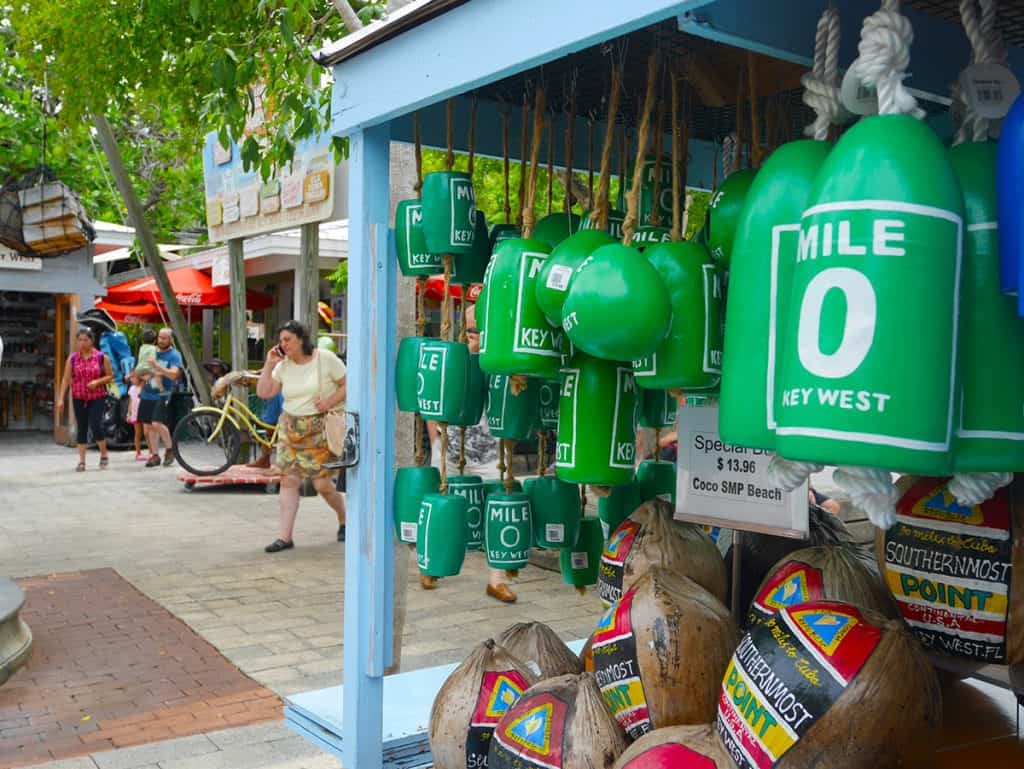 7 Stroll around the neighborhood
The brightly painted wooden houses behind picket fences are so cute that a walk along the side streets will have you taking your camera out every few steps.
Don't be shy to dash down side streets and say hi to any locals you meet.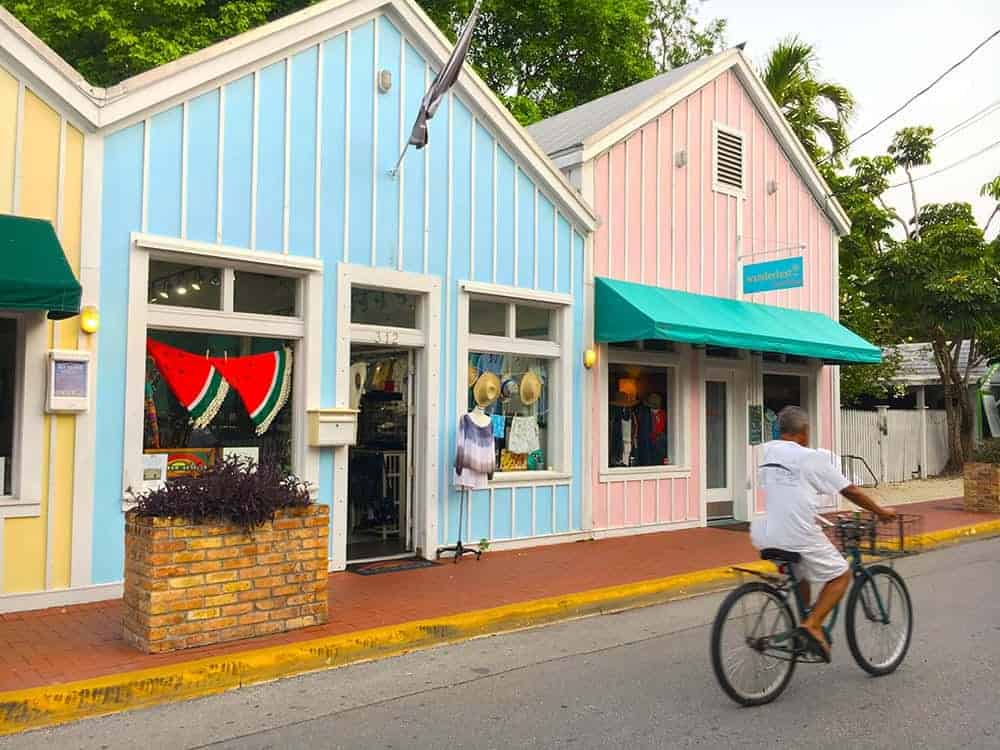 8 Visit Mallory Square
On cruise ship days Mallory Square will be going off! It's already the place to come for sunset views and street entertainers, kiosks selling souvenirs and food outlets.
The vibe is exciting, the kids will love it and you can pick up the Hop On Hop Off trolley here.
9 Tour Key West Shipwreck Museum
This is fun whether you're an adult or a kid. I learned so much about the skulduggery of the shipwreck "industry" at the Key West Ship Wreck Museum!
There would be over 100 ships a day sailing past the Keys and did you know people used to be called ship wreckers and they were salvage crew who would dash out into the treacherous waters to "help" save the crew and its cargo?
I put "help" in quotes, because the law was first one to reach the stricken vessel became owner of the freight. This would typically be marble, timber or stone heading around the Keys into the Gulf to New Orleans. It might include valuables from Europe and was worth millions of dollars in today's world.
On average one ship a week would wreck somewhere on the Florida Keys.
But what you'll also learn, in this interactive museum with short movies and lots of salvaged materials, is that some unscrupulous folk would sabotage the lighthouse to try and cause a passing ship to wreck. I know, right?!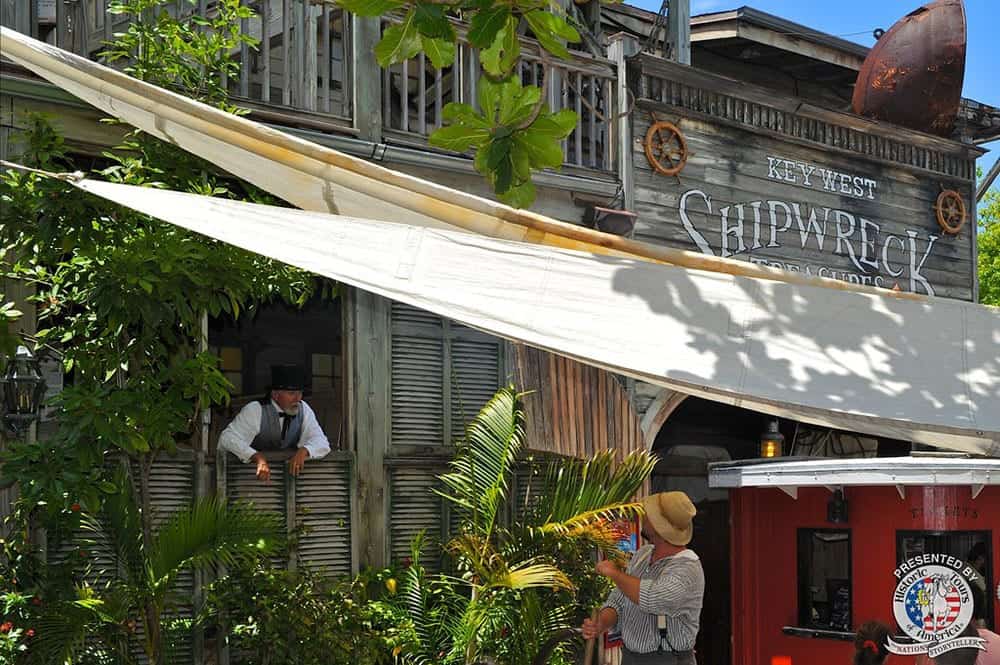 10 Key West snorkeling
Snorkeling in Key West is a fun thing to do and you can even combine with dolphin watching. The reefs around here are not as pristine as further up the keys in places like Islamorada and Key Largo. But the water will be lovely and there's still plenty to see.
Most Key West snorkelling tours go by boat out to the various reefs. You may not get a choice of where you will go due to the volumes of tours or the weather, but if you can get on a tour that goes to Dry Tortugas National Park, that is widely regarded as having the best visibility and also interesting things to see in the park itself.
If you want to book your own Key West snorkeling tour, you can find a bunch of them here >>
For the best beaches on the Florida Keys, you'll love this post. Three of them are right here in Key West, but if you're driving or you have a car for a day, here are some stunning beaches for snorkelling, diving, picnics and camping!
If you plan on driving the Florida Keys from Miami, read my 4-day itinerary road trip post here >>