Don't get ripped off by online search sites that promise the best prices on hotel rooms!
When I wrote this post in 2020 Trivago was before the courts in Australia for sentencing after being found guilty of falsely advertising the best prices on their hotel search website, which lists all the online booking sites you can get the same hotel room for.
But there IS a way to ensure you get the absolute best price on your hotel. Read on!
The way Trivago works is you type the hotel you want in their search bar and up will pop the "best" price and you can click to see a list of website links and the price they all offer for that room, so you can choose the best deal.
Except they've cooked the books!
What Australia's Federal Court has found is Trivago has been prioritising sites that pay them the highest commissions and removing others from the list or ranking them lower even if they are, in fact, cheaper.
In other words, the more money these booking engines spend on advertising on Trivago, the more likely they are to get the top spot when a customer searches.
You also need to know that Booking.com and Expedia also own Trivago, so you don't have to be a rocket scientist to figure out that they are going to show their own family first.
They've been also found guilty of another charge of misrepresenting the discount you get by comparing a luxury room price with a standard room price so the consumer thinks they're getting a great deal. You might see this kind of price $599 $399. So what do you think? Of course, wow, I'm getting a $200 discount. Wrong. The first price was a different standard of room.
So I did a little experiment…
I opened Trivago on my phone and decided I'd like to go to one of my favourite resorts, Outrigger Fiji Beach Resort (more on why I love it here!). I chose three nights in May and up popped the first price of $266 per night.
But wait… look closer… I then clicked on 'see more' and in the list is a price of $249 per night!
But even that is not the cheapest price available for this date…
You can see that even at the time of writing (22 January 2020) when the Australian Commerce Commission have successfully proven their case before the courts, Trivago are STILL showing a higher price of $266 as the "best" and it's not unless you click to see more deals that the cheaper price of $249 is in the list.
Update: In April 2022 Trivago was fined A$42 million. Now you'll see the best prices first.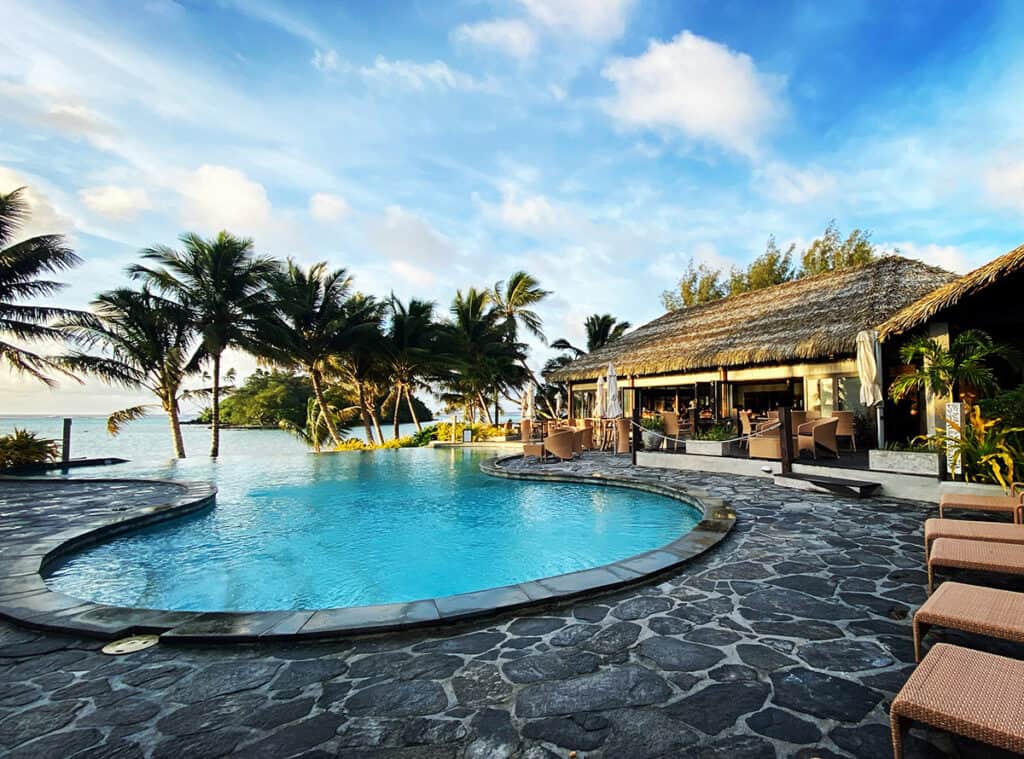 So here's how you get the best price on hotel bookings
Always go direct to the hotel website to check the price! The reason is that Expedia, Booking.com and other third party booking sites have their own commissions they add on to a room rate.
So I did exactly that. I put the same dates in May on the Outrigger Fiji site, and you can see the saving I could make from Trivago's prices. It's displayed in Fiji dollars, but when converted to NZD it comes to $211 per night!!
Read the small print!
You might also find the more expensive price (maybe on the hotel website) includes breakfast or is for a higher class room. Make sure you're comparing apples with apples.
But to ensure I get the best hotel deal every time, I personally would still look at Trivago just to get an idea of prices because there may be a better price there from time to time, but THEN I will go directly to the hotel website and compare the price
AND (here's another tip) if you see a better price advertised elsewhere, take a screen shot and email the hotel manager to ask (politely) if they can do better. Of course make sure you are comparing apples with apples (i.e. same room type, any inclusions like breakfast or transfers, etc, between the two sites.)
But hotel managers have the power to negotiate the price, or maybe upgrade your room or throw in a meal to sweeten the deal, which booking sites can't.
So there it is! A short and sweet post on how to get the best deal on hotel prices. If you have any tips, let us know in the comments below 😀