Let's be honest, most of us are not going to plan a holiday in Jakarta. But we are likely to touch down either for business or to scoot through to one of the 8,844 named Indonesian islands.
There's about another 10,000 that are sitting like orphans in the Indian Ocean and South China Sea, just for your information. (Island-Mc-Islandface?)
Indonesia is so huge that it covers three time zones and if you were to fly from tip to tip (you can't) it would take eight hours. Our guide told us it's about the same distance as London to Bagdad. Auckland to Perth probably.
But instead of slapping on the sunscreen and dashing to Bintan, Komodo Island or Bali, here are a few reasons to spend a couple of days immersed in the craziness of Jakarta where 10 million people call home…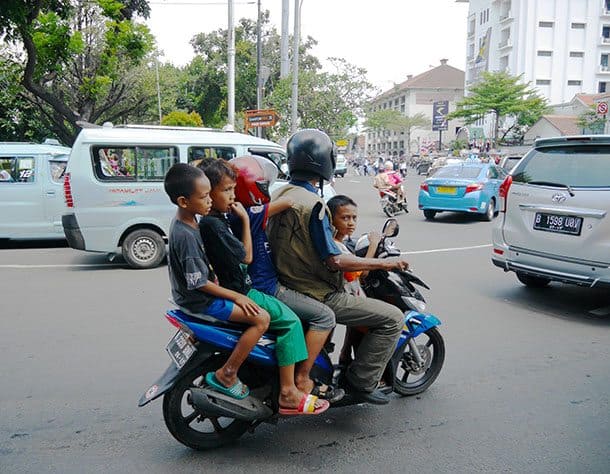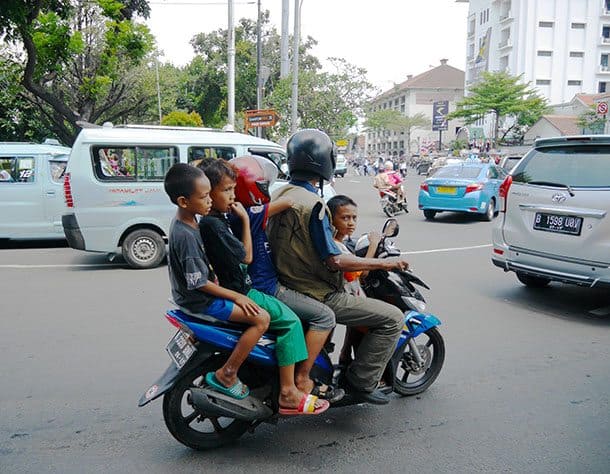 Driving in from the airport you'll notice the scooters. Thousands of scooters, some with just one rider in her office clothes, others with entire families squeezed on together. Most have at least two people as they weave in and out like worker ants as cars and buses all crawl along in the jam. So normal is this that often you'll see the passenger texting or perhaps refueling at the many Pokemon stops along the road. Not a Nervous Nelly in sight. Best I stay firmly seatbelted into my taxi!
My sister-in-law and her husband and kids live here so as soon as I checked into the brand new and really lovely Mercure Sabang, I ran through the shower and out the door to meet her for lunch and a pedicure. When in Jakarta… She took me to FJ Grill serving French/Java cuisine. My first taste of the fusion food that you can find alongside street food and fine dining traditional Javanese.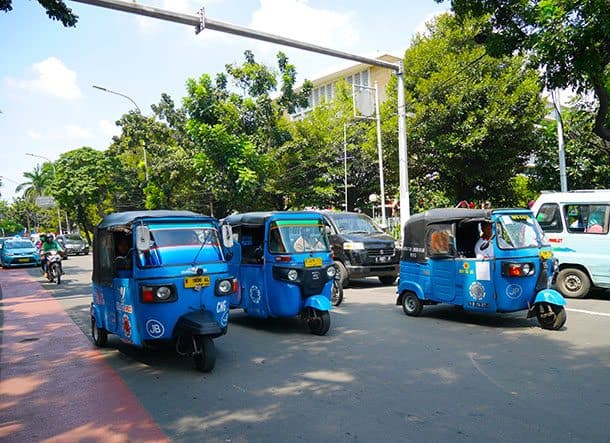 Shopping in Jakarta
Take a taksi amid the rush of the traffic at some parts of the day or the carpark at others (it's cheap so you really don't need to panic) and head to Grand Indonesia. This mall spreads across the road into the East and West malls and a couple of hours here just won't be enough as there must be hundreds of stores.
Expect to find department stores with all your makeup brands and shops like Zara, Mango, Banana Republic, Gap and plenty of Asian brands. There's so many food outlets too – an entire floor and the sky bridge that spans the road is lined with food outlets. Alun Alun is a floor dedicated to local designers and brands.
Within walking distance (like almost across the road) is the Plaza Indonesia (or PI). Here you'll find luxury brands like Hermés, Louis Vuitton, Coach, Dior, Gucci, Givenchy, Jimmy Choo, Versace, Mulberry, MaxMara, Burberry, Stella McCartney, Diane von Fürstenberg, Armani, Chrsitian Louboutin, Cartier, BCBG Max Azria, Bvlgari, Tiffany and more!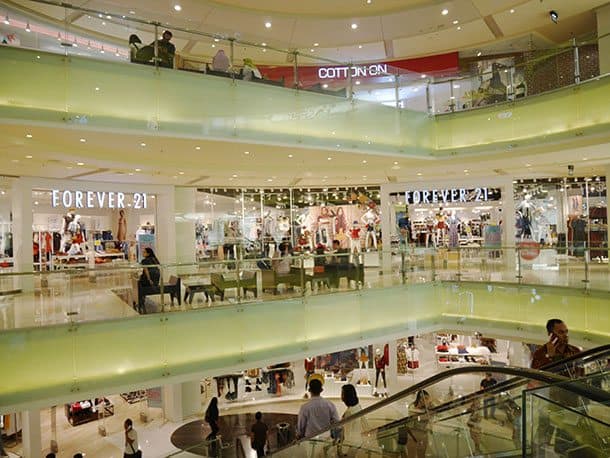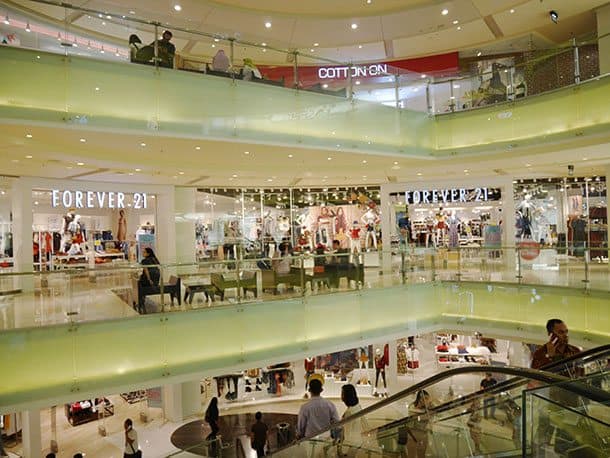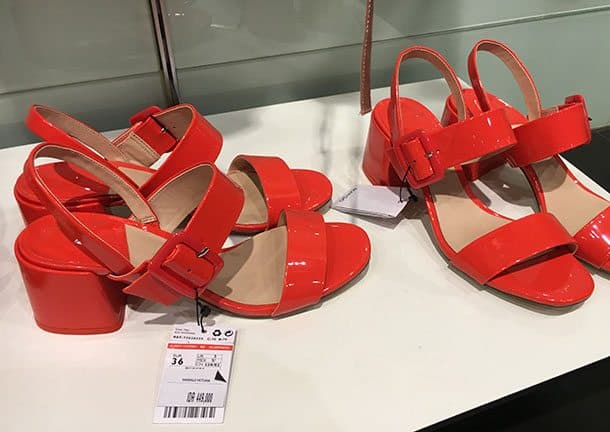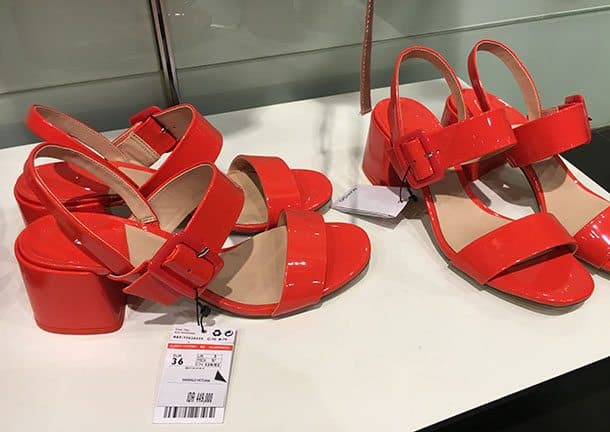 Best places for a drink in Jakarta
I had heard about Skye Bar on the 56th floor next to the Grand Indonesia shopping mall. Finding it was another matter, after asking about five different people for directions, but eventually I found myself outside in the humid breeze of a Jakarta full moon taking photos across the infinity pool (which I presumed is not for swimming) to the twinkling lights below.
I watched a couple get engaged with the sound track of lounge music and low lighting. What a venue for a proposal! Sunken wooden booths are dressed in striped cushions and a glass of wine will set you back about $20 and add a couple of small plates (nothing fancy – quesadila, chicken wings, duck spring rolls, sliders) and you'll leave with a bill of about NZ$50. But totally worth it for the view and vibe.
Another rooftop bar that I found in my research but didn't have time to visit was The Cloud, so I'll be checking that out next time.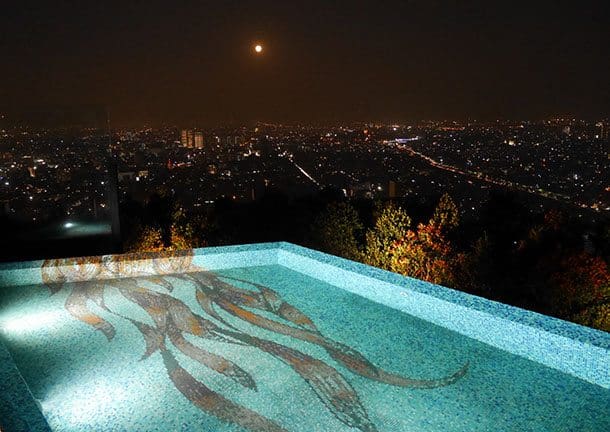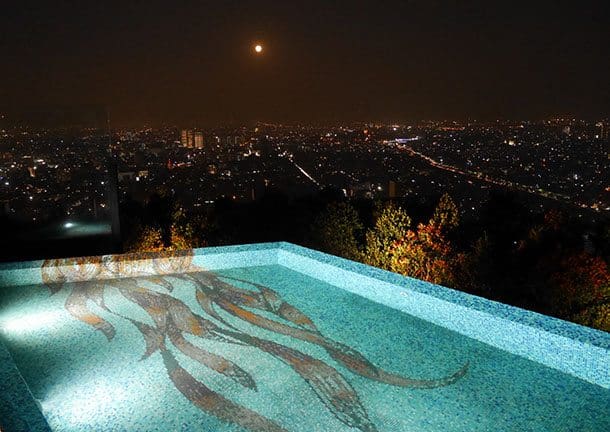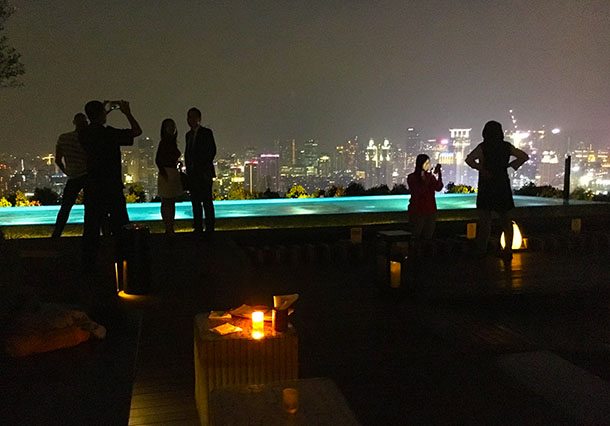 Get a massage!
Yes you can fit two 90-minute massages for $15 into your 48 hours – I did! Hands down (pun intended) the best place for a foot massage is the highly rated yet by no means posh KoKuo.
The non-descript entrance belies the labyrinth that is spread over two levels holding about 60 full size lounge chairs that recline into massage tables. They also do full body massage and yes you'll pay $15 (150,000) for 90 minutes. I had no problem communicating that I wanted woossy/girl pressure, but others on this trip (there are 40 other bloggers!) did. However, I think the international language of wincing should do the trick. Mine was so perfect I tipped him 100,000, because unless this place is a cover for a drug ring, he earned less than that for the full hour and a half!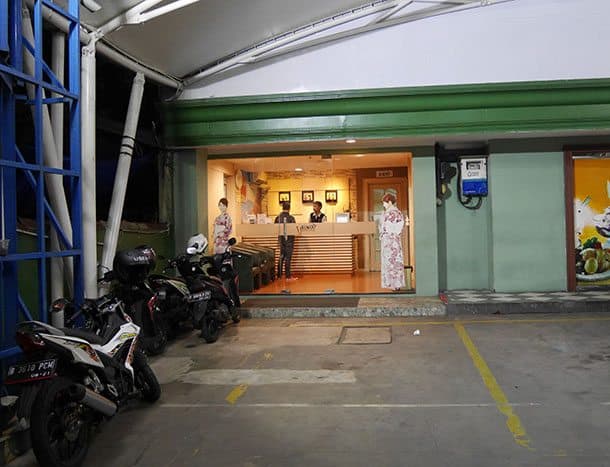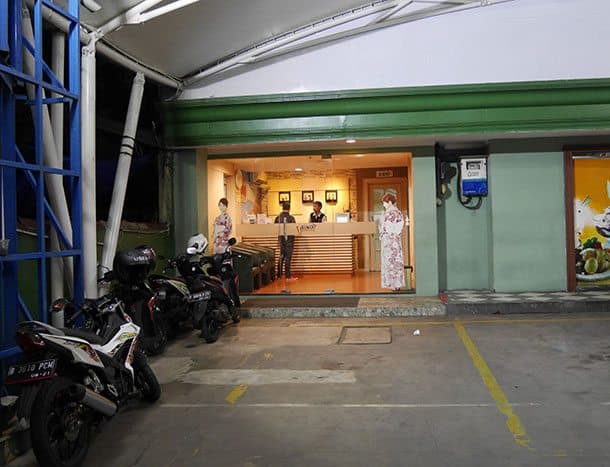 Religion is a biggie
87% of Indonesia's population is Muslim, 7% Protestant, 3% Catholic and under 2% is Hindu.
One of the unique things about Jakarta is that the Istiqlal Mosque has been built directly opposite the Jakarta Cathedral. In fact the architect of the mosque was a Christian and the idea is that Indonesia can show how the religions can live in harmony. And they do. At Christmas and Easter when the cathedral carpark is used to accommodate the influx of worshippers by putting tents on them, the mosque allows the Christians to park there.
The neo-gothic style Jakarta Cathedral, officially named the The Church of Our Lady of Assumption (in English, that is) was completed in 1901, taking 10 years to build, replacing the one built in 1829 which collapsed in 1890. It can seat about 900 and on the main Christian holidays another 4000 crowd into those tents.
Across the road, Istiqlal mosque (Arabic for Independence) is the largest in South East Asia and third largest in the world. It was built in 1978 to commemorate Indonesian independence from the Netherlands and can hold 200,000 and also allows women to worship in the main hall after female president Megawati came to power in 2001 – although they sit behind barriers on each side.
Tours are free and if women are showing too much leg or shoulder, they can take a robe off the rack and return it at the end.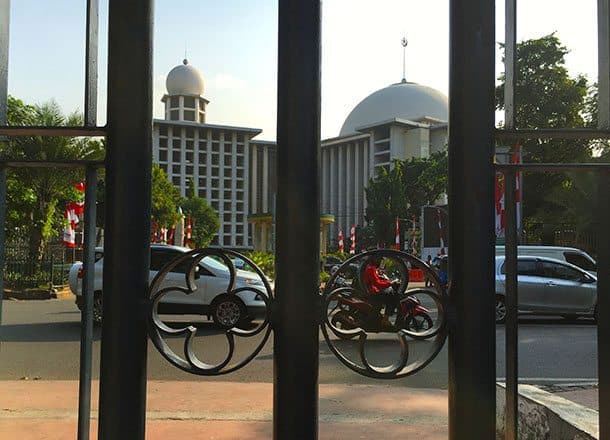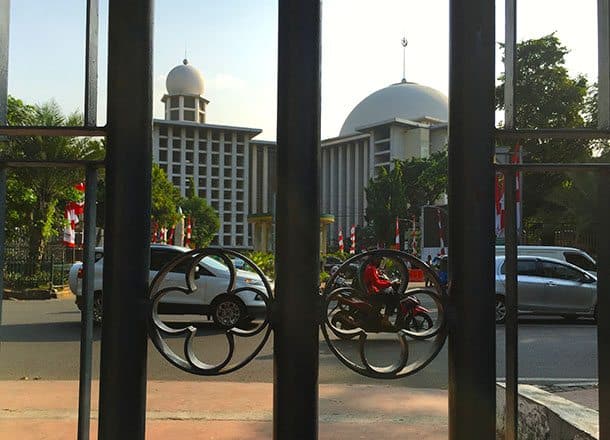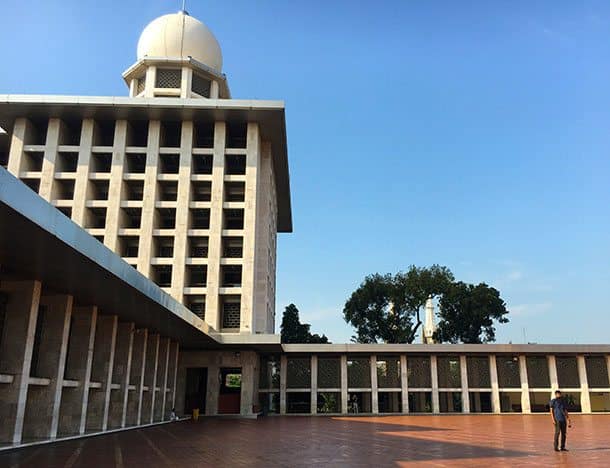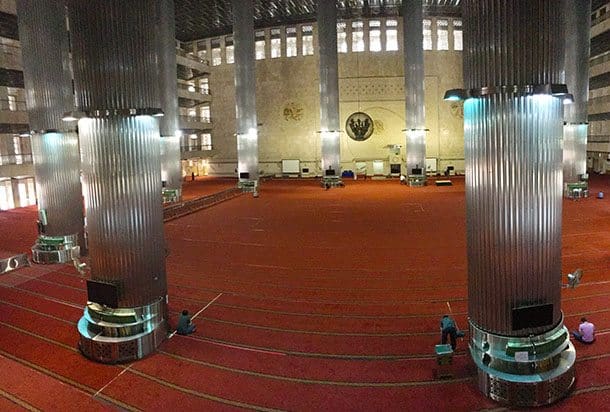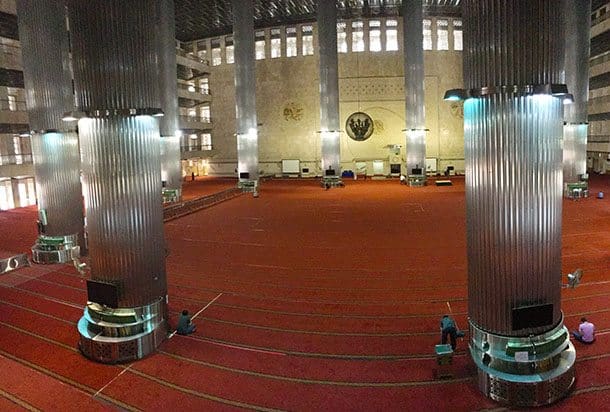 Try the street food
It's good! I watched this guy make a crispy pancake thingy and put it together in a nifty little slideshow for you…
Save