We stood in the lobby of the Mercure hotel at Kuta Beach and looked at the 13 brightly coloured vintage VW jeeps that had arrived to take all 40 of us on a VW Safari whizzing through the busy streets all the way to Monkey Forest in Ubud. What a day we were in for!
I made a bee-line for the bright red one, jumped in the back and with the top down we inched our way into the traffic, glad I wasn't driving!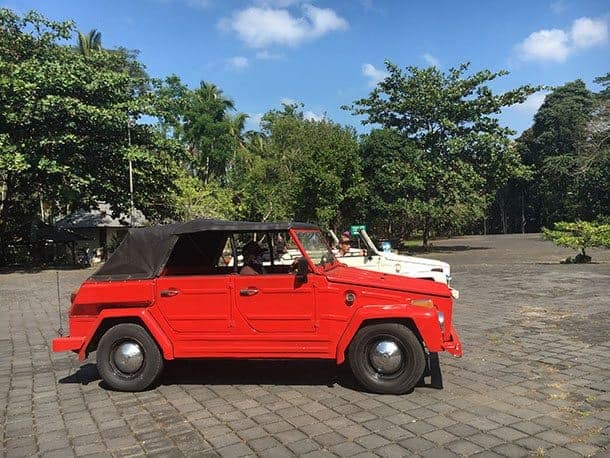 Road rules don't mean much over here as scooters drove past us and stayed on the right side (note: wrong side) of the road. The drive on the left in Indonesia. Our driver didn't seem fazed when we rolled through the red light keeping up with the group – and got stuck in the middle of the road.
Here's some of my favourite pics of our day out: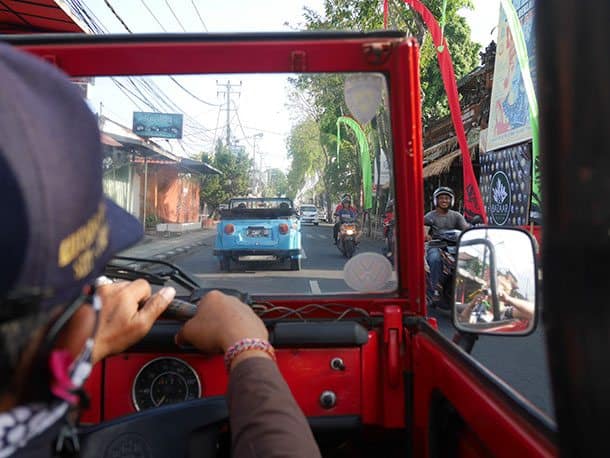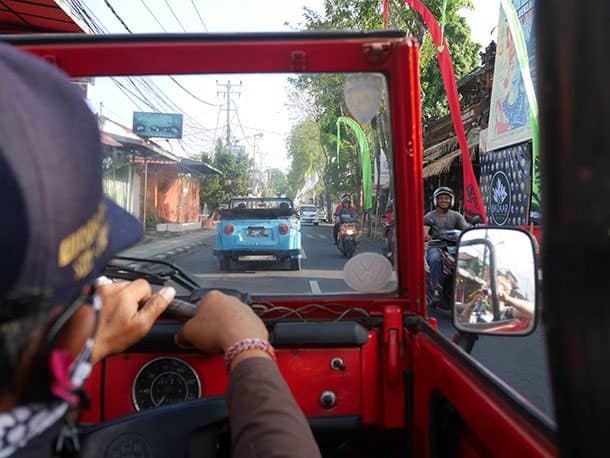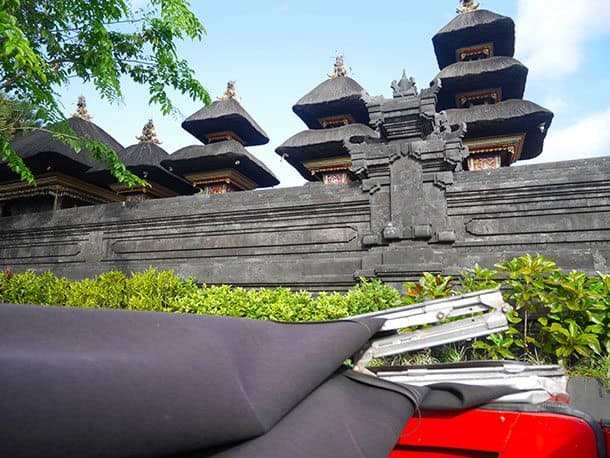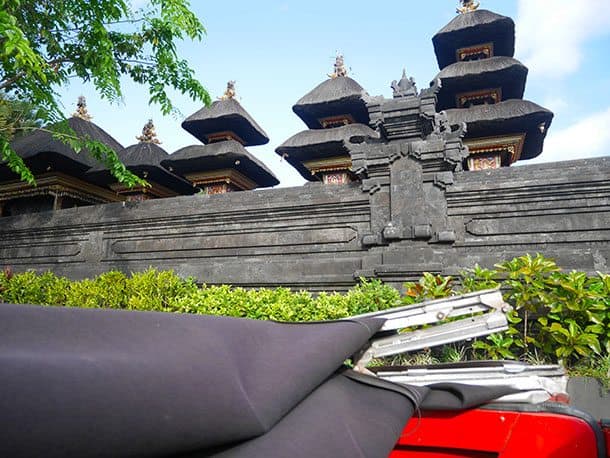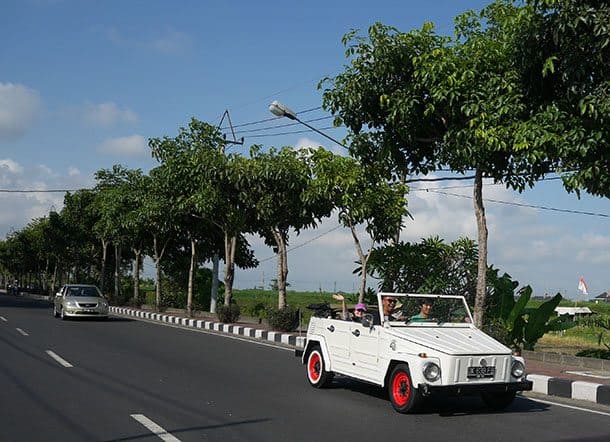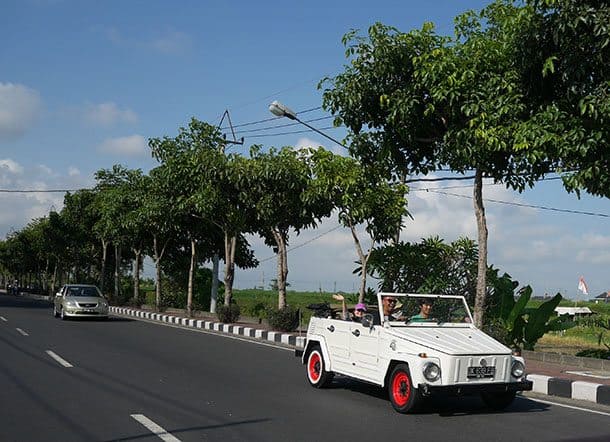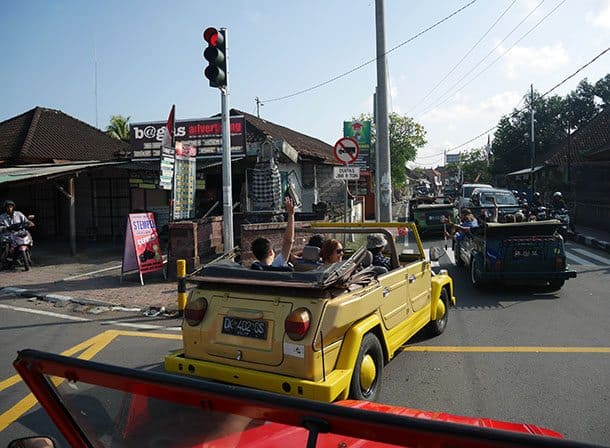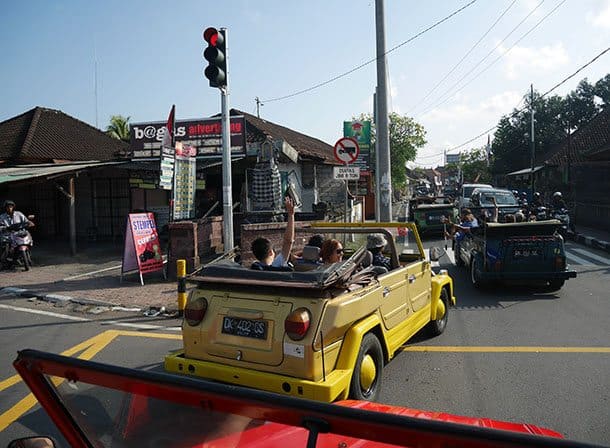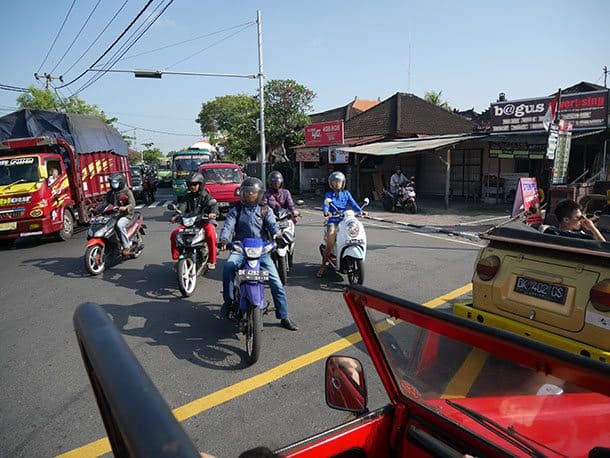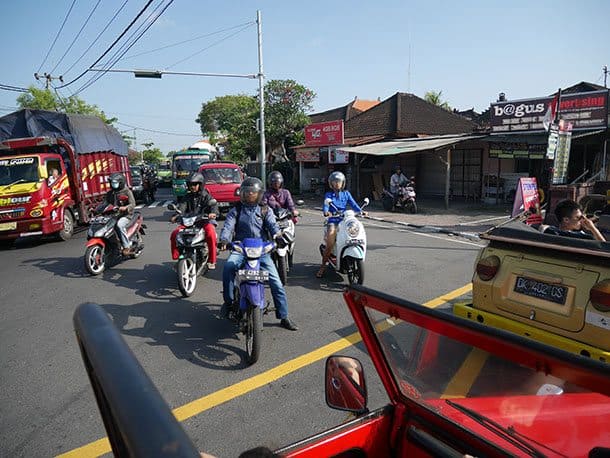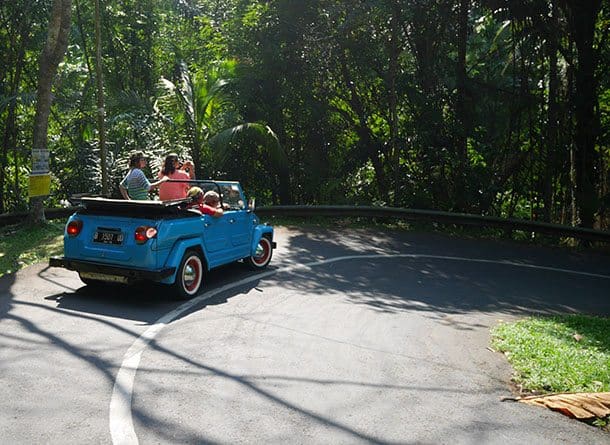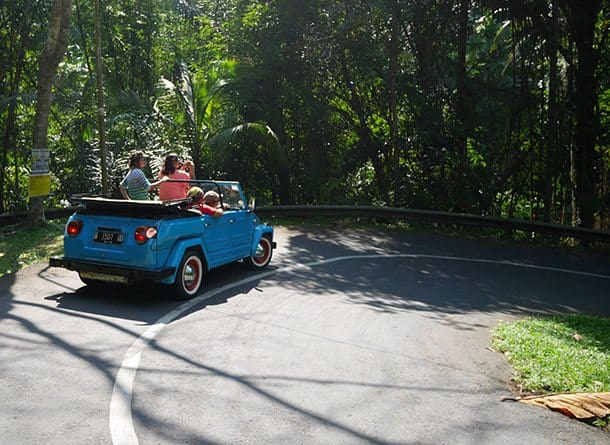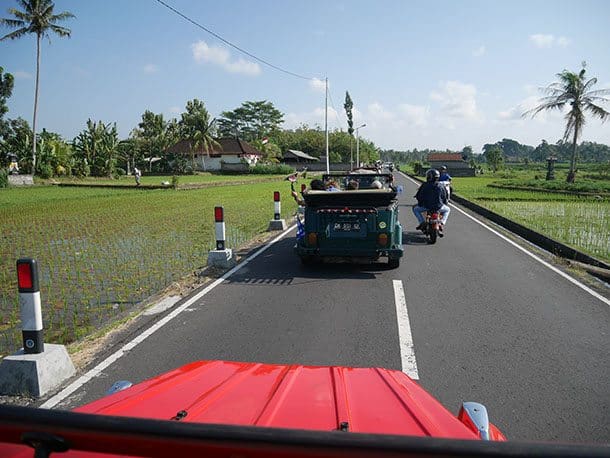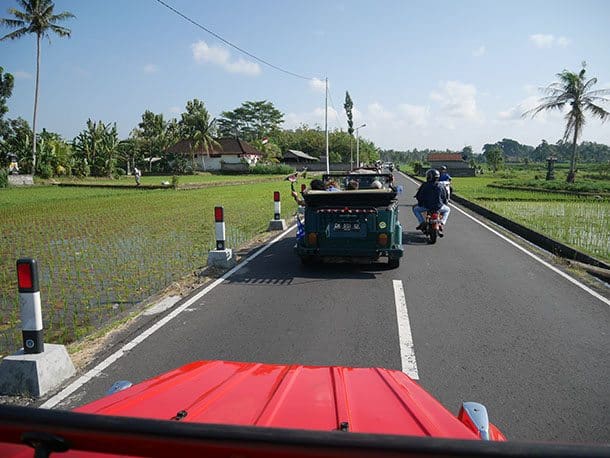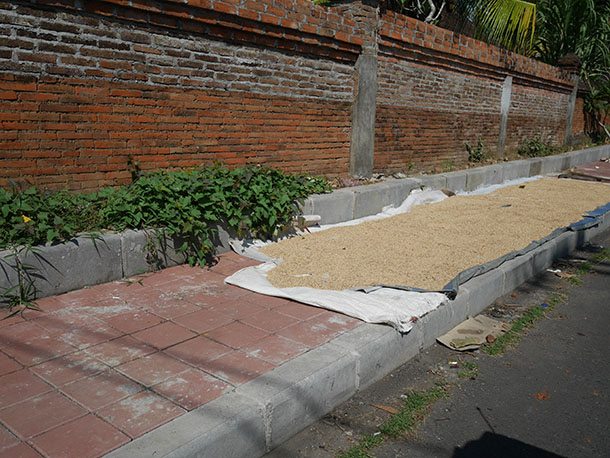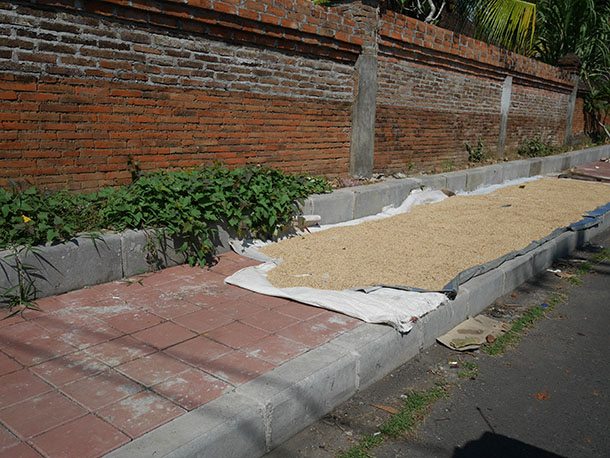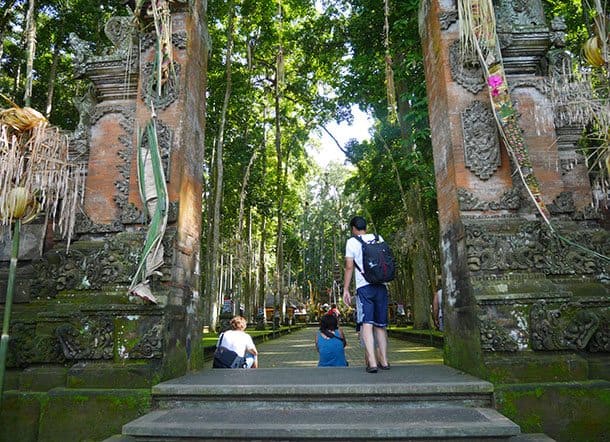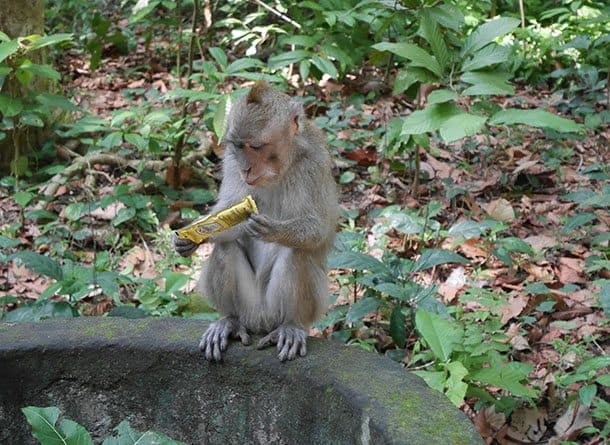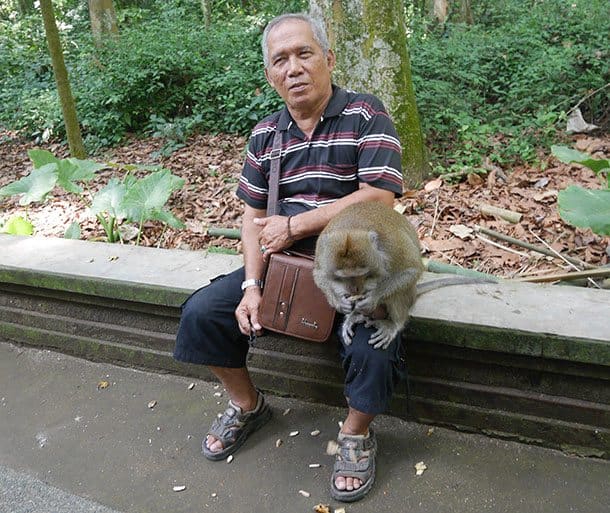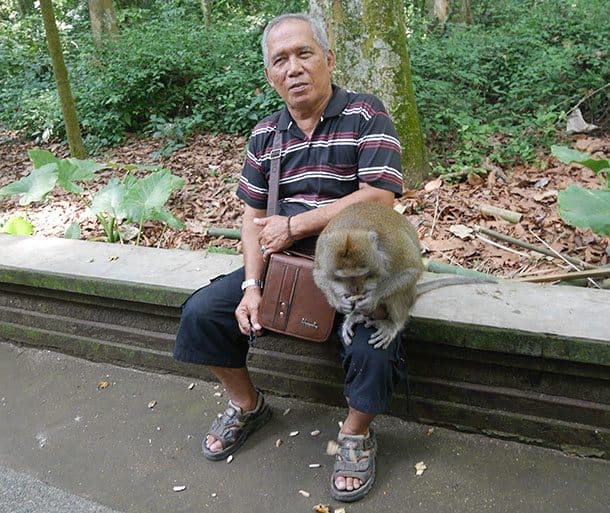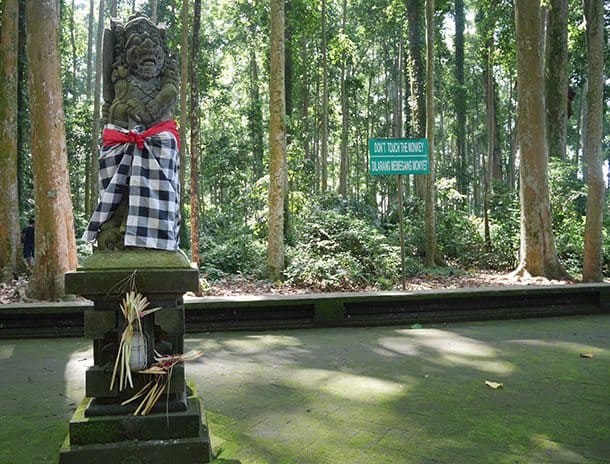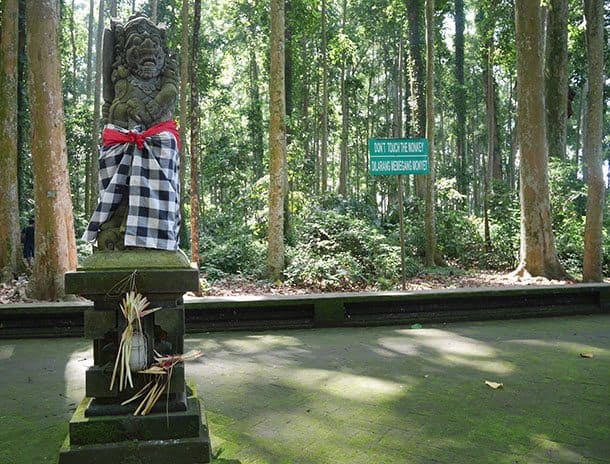 You might like my post on visiting the dragons on Komodo Island next!
My favourite place to stay in Bali is Seminyak. Here's my post on things to know before you go!Save
Save