This cruise is sold out. Please join my Blogger at Large Tours Facebook page to be kept up to date with future tours. The next one is my Christmas Markets river cruise along the Danube!
---
VENICE • CROATIA • TURKEY • GREECE
Starting in Venice, 26 September – 8 October 2023
Would you love to cruise around the Med but just need a lovely group to travel with?
If you need a gorgeous trip to look forward to, I'm excited to let you know that I have put together this glorious 12-night Greece and Adriatic cruise in 2023.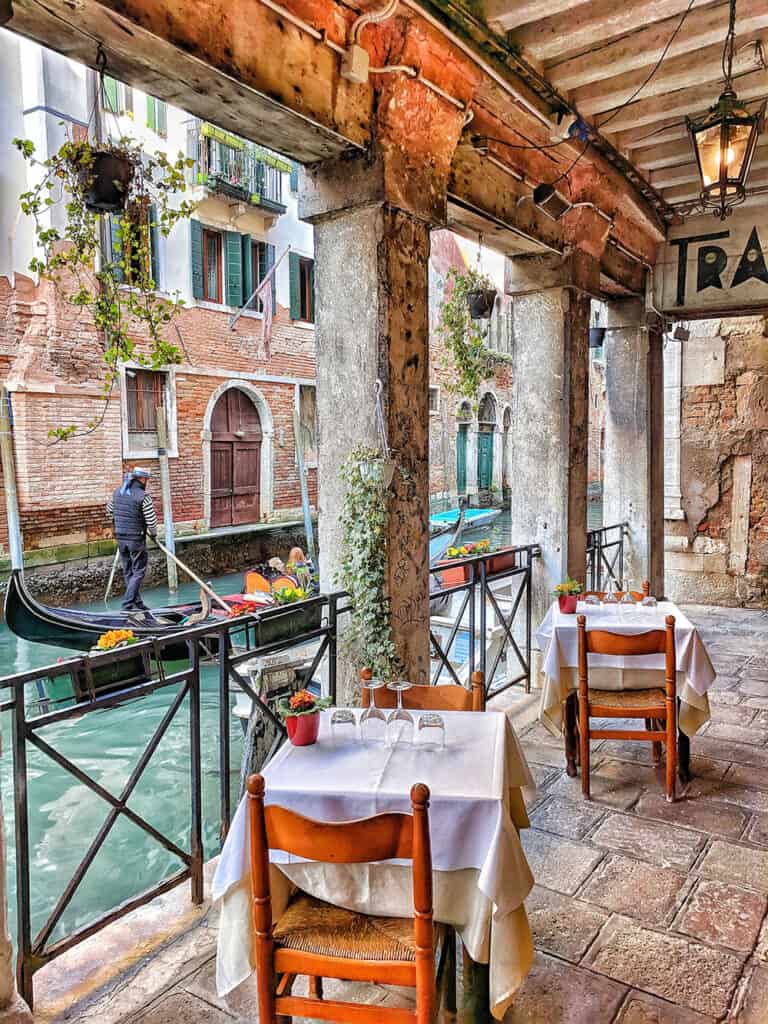 This cruise starts in Venice (Trieste) and ends in Athens, so I'm also working on an optional pre cruise Italy tour starting in Rome and ending in Venice for us to then board the ship!
Reserve your spot with a deposit of NZ$1000pp
Adriatic Cruise Itinerary
Day 1 & 2 : Trieste
Large cruise ships are no longer allowed to anchor in Venice. Trieste is about a two-hour journey to Venice and as the ship over night's there, we will make our way into Venice for a bespoke tour with a local guide and no pressure to rush back for departure.
Day 3 : Rijeka, Croatia
Enjoy many of the city's most important cultural and historical monuments. Tour Trsat Castle, one of the oldest forts on the Adriatic coast.
There are several shore excursions you can choose which include walking tours, seeing the ancient buildings and architecture, olive oil sampling, visiting medieval villages and museums, or just stroll the charming streets.
More information on excursions will be provided once you've confirmed your spot. Prices start from US$39.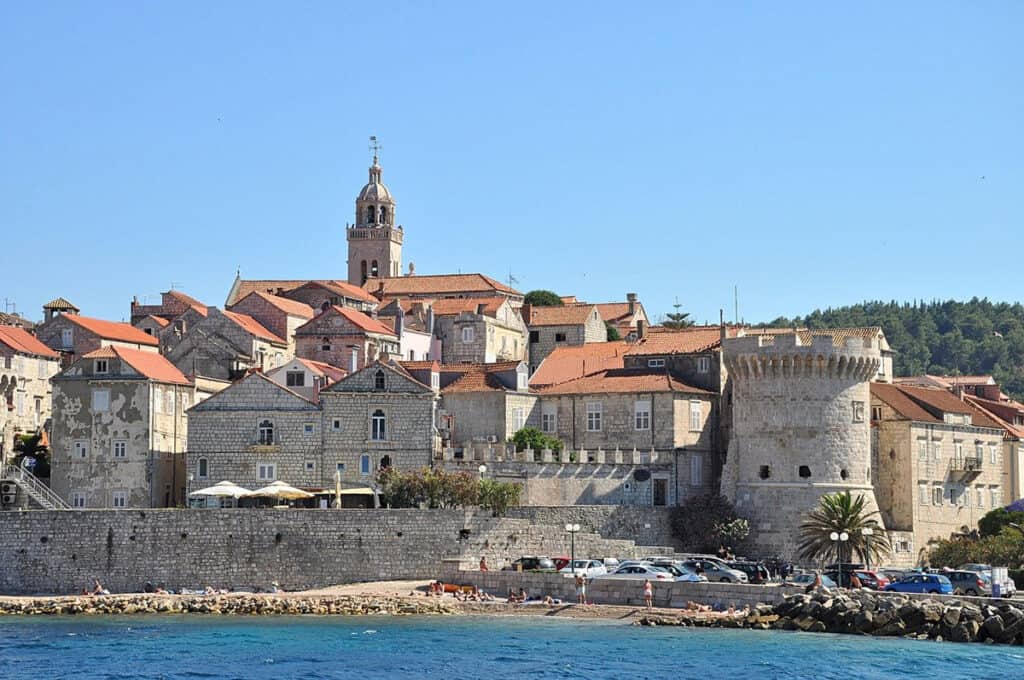 Day 4 : Korcula, Croatia
Croatia's sixth-largest island—once known as Melaina Korkyra (Black Korkyra) because its vast oak forests reminded Greek settlers of Corfu—is covered in pine trees, olive groves and vineyards.
Korčula Old Town is the island's treasured highlight and a UNESCO World Heritage Site. Its stone architecture and historic ambiance reflect almost four centuries of Venetian rule, with towered gates, lion statues, magnificent palazzos and elaborate stonework peppering the charming streets.
Ship excursions include walking tours, sea kayaking, and lots of wine tasting tours depending on whether you want to include a decadent lunch, or even take a ferry to some special wineries.
More information will be provided once you've confirmed your spot. Prices range from US$49 to $299.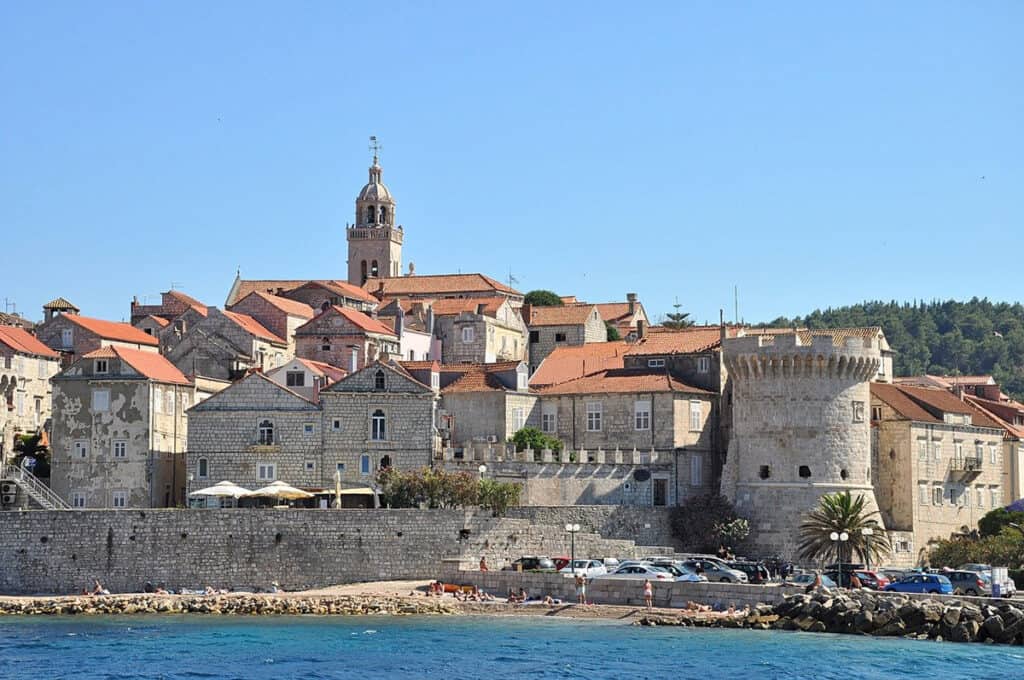 Day 5 : At Sea
This is your chance to explore the ship and take advantage of any activities onboard you have your eye on. Maybe it's just to lie by the pool with a book, sip cocktails on the deck, or book a spa treatment.
Day 6 : Santorini, Greece
This is the quite possibly the prettiest place in all the earth if you ask me! We arrive at 8am and don't sail again until 10pm, so this gives us the whole day to explore this little island and even find a taverna for a drink and dinner if we feel like it.
Ship excursions include a coach tour giving the highlights of the island including a winery visit, walking tours, a cooking class, or avoid the long cable car lines and take a water taxi to Oia (pic above) and spend the day at leisure.
More information will be provided once you've confirmed your spot, to make your choice. Excursions range from US$49 – $169.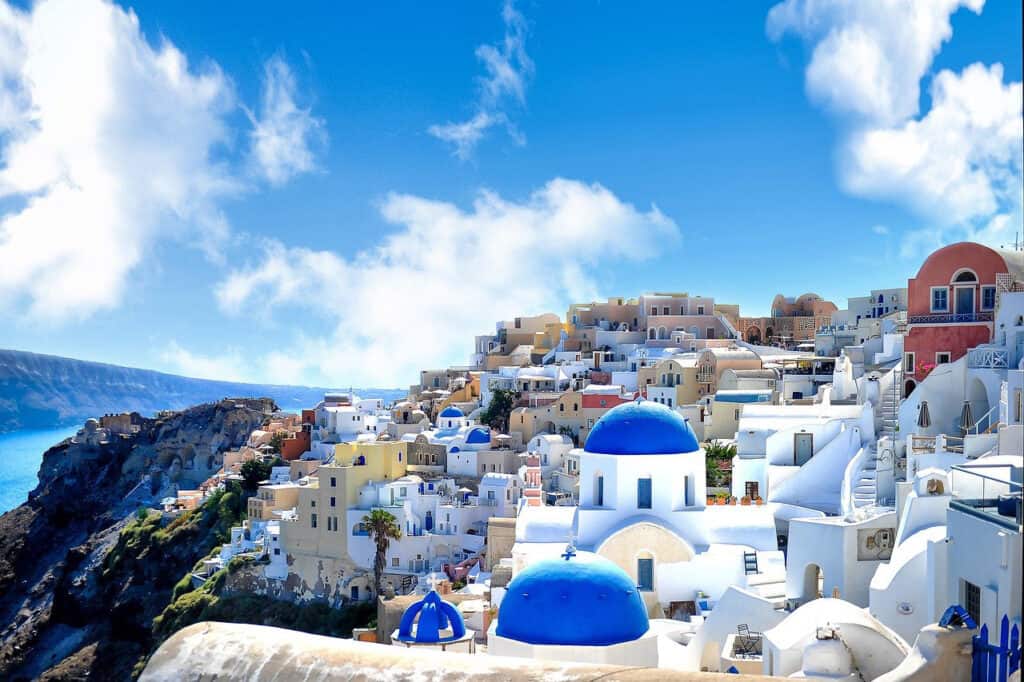 Day 7 : Rhodes, Greece
One of my absolute favourite Greek Islands, Rhodes is a little overlooked as it's not a party island and doesn't have as many white washed houses like Santorini all jumbled down the hillside, but it has a wonderful Old Town to explore.
Its capital, Rhodes Town, offers an enduring blend of history and architecture, and the island's interior is filled with lushly forested hills. To the south, Lindos, one of the most stunning villages in all of Greece, is watched over by a picture-perfect ancient ruin on the hill above.
Excursions range from US$49 to $699 if you want a private car.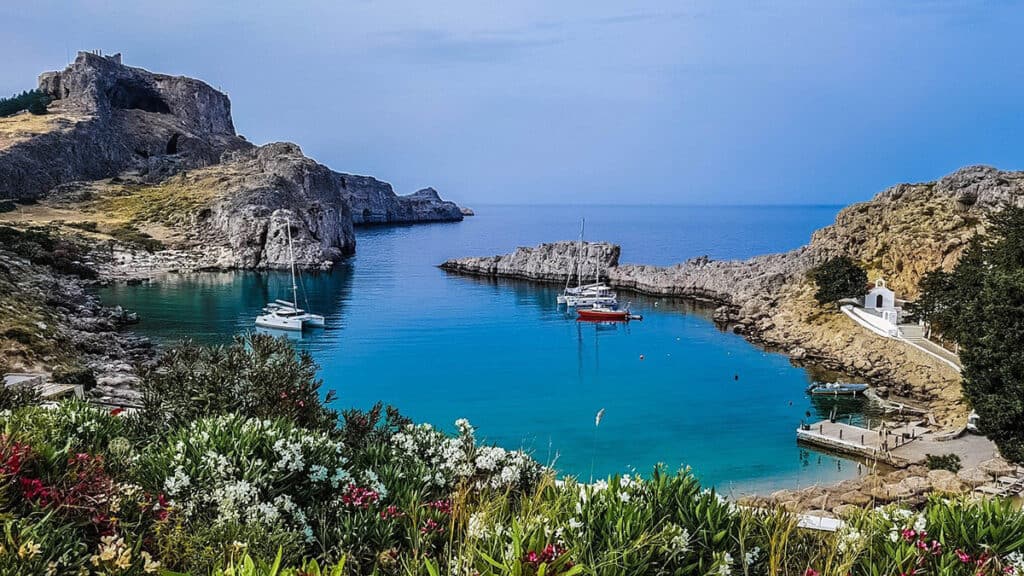 Day 8 : Kusadasi (Ephesus) Turkey
Kusadasi in Turkey is the gateway to one of the most legendary cities of the ancient world: Ephesus. St. Paul preached in its Great Theater, while the facade of the Celsus Library survives as a testament to the city's role as a center of learning and culture.
From ancient wonders to holy sites, there are few ports in the Mediterranean as magical as Kusadasi, and a day here is a day spent in the company of some of antiquity's greatest figures.
Ship excursions include a walking tour, an ancient history tour including astonishing artefacts in a museum, a village tour with lunch and a spot of local shopping, or visit the temple of Apollo.
Excursions range from US$69 to $179.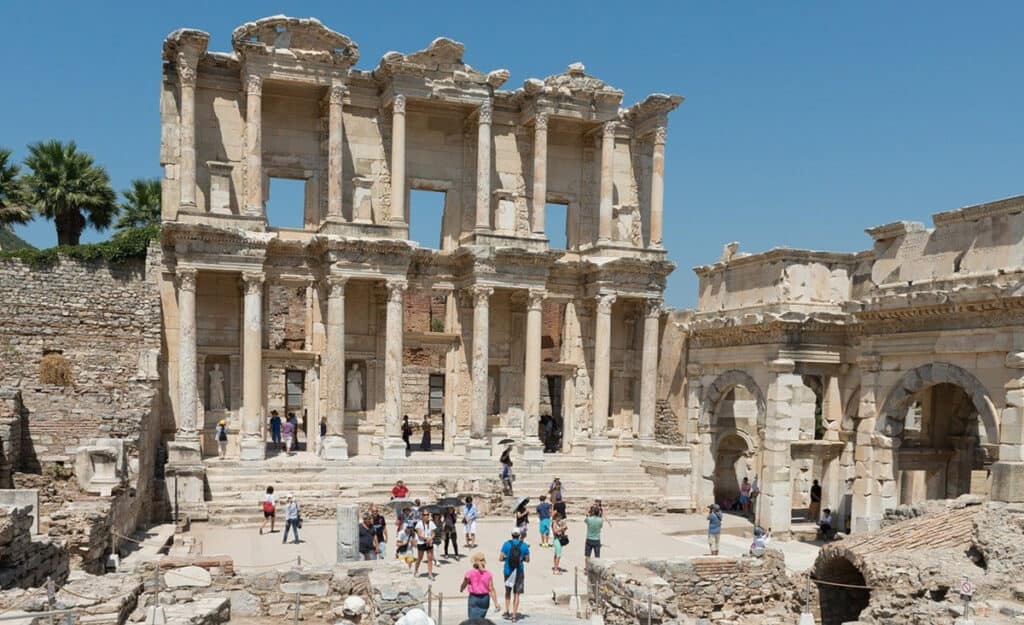 Day 9 : Mykonos, Greece
Passengers are tendered straight into Old Town or via water taxi in from the nearby Mykonos cruise port. Stunning views welcome you to the town with cliffside whitewashed houses and bright trim (blue for sailors, green for farmers, red for other) and trellises of bougainvillea.
Wander the maze of impossibly narrow streets, passing some of Mykonos' signature windmills and churches. When it's time for lunch, pick a taverna. Try mostra, a bruschetta-like dish and flavorful example of Mediterranean simplicity. Take time to explore Little Venice in Mykonos, a charming quarter where the restaurants and houses seem to float on the sea.
If you want to take a ship excursion, they range from US$39 for transfers to $159 for day tours.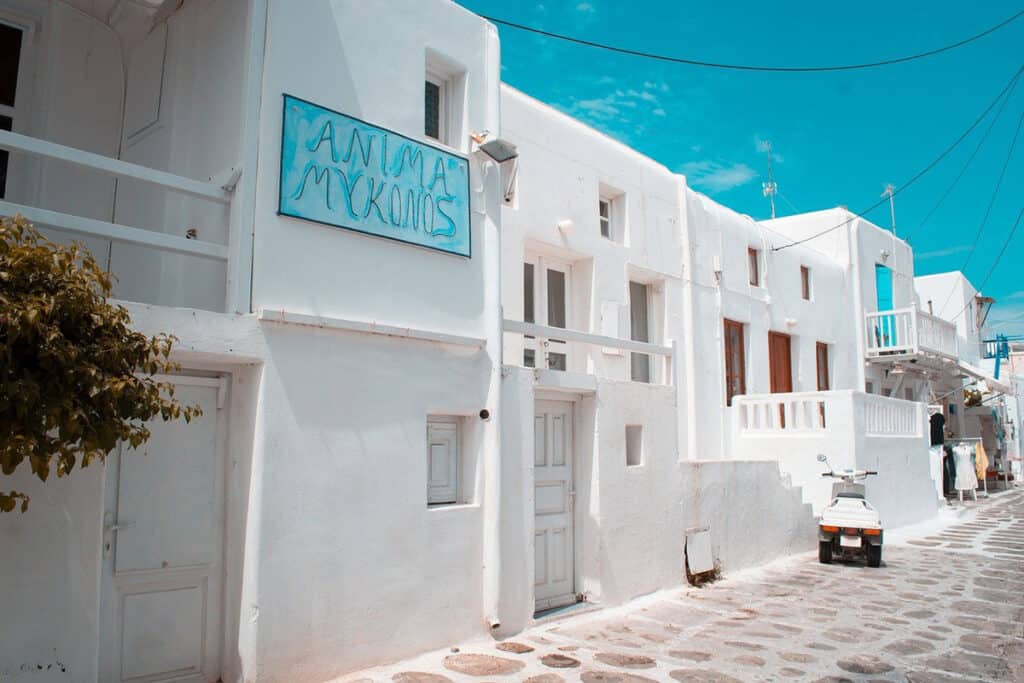 Day 10 : Istanbul, Turkey
We overnight in Istanbul, which means we can spend the whole day wandering around this fascinating city and even stay shore side for dinner if we feel like it.
Arriving in Istanbul, Turkey on board a ship is an unforgettable experience. The Bosphorus, dividing Europe and Asia, welcomes passengers with ocean breezes, soaring seagulls and—if you're lucky—playful dolphins that frolic en route to the port. On deck is where the views of Istanbul's best attractions await. The shores of Asia to the east, the first Bosphorus Bridge to the north, and the "old Istanbul" peninsula in the south—home to Topkapı Palace and Hagia Sophia—give a glimpse of what's to come on your visit.
I will organise a local guide for our group in Istanbul to create a bespoke walking tour for us which will include the Spice Market, Grand Bazaar, Hagia Sofia and local insights into life in Istanbul. (Cost to be confirmed).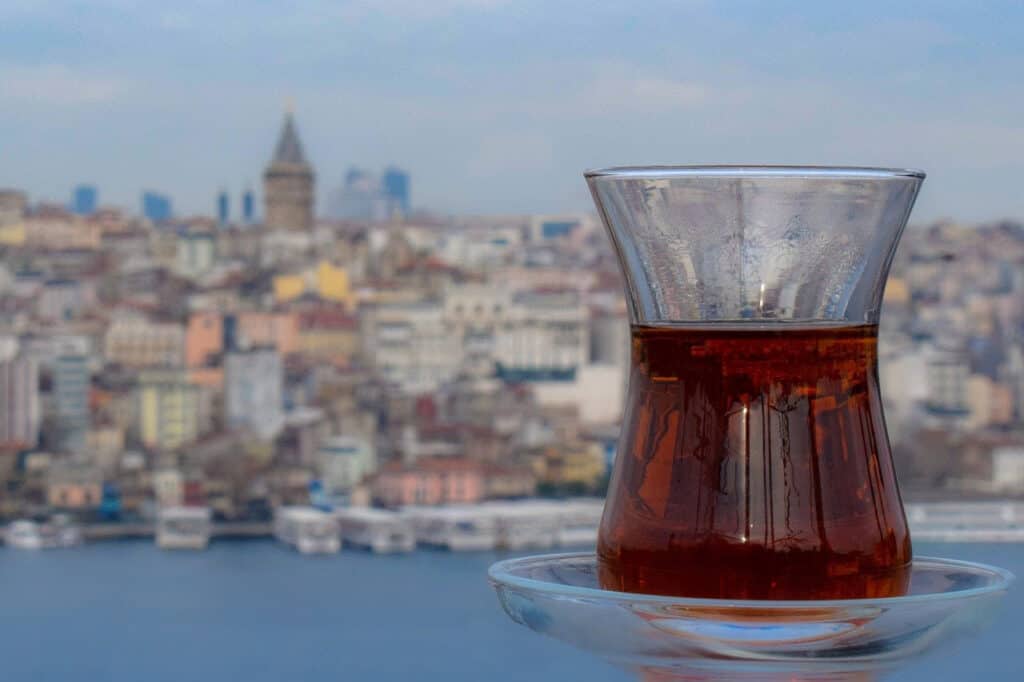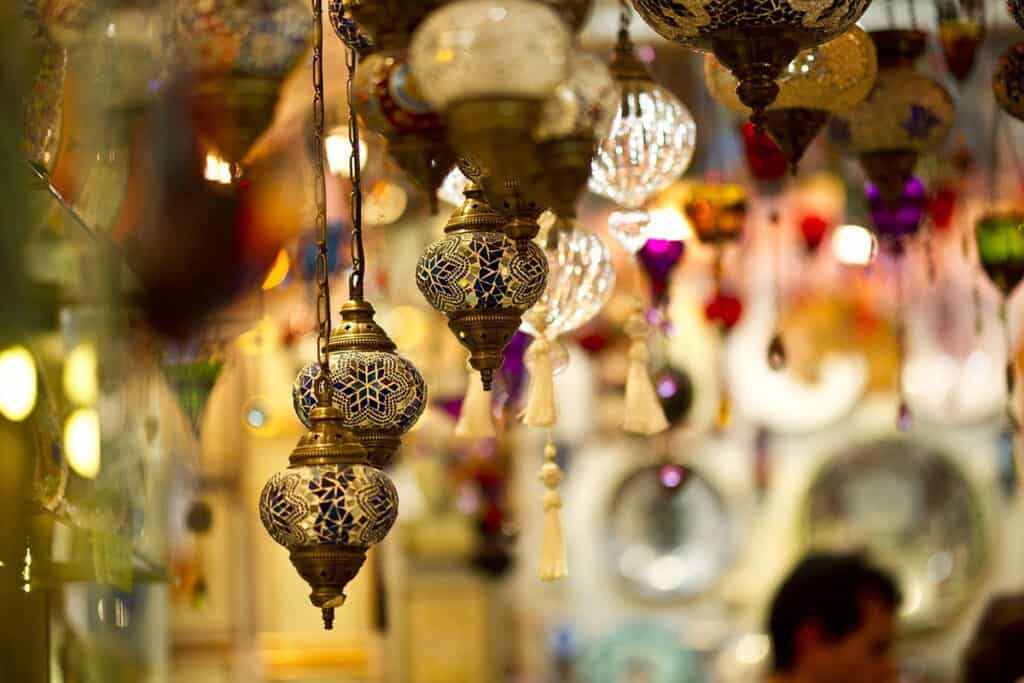 Day 11 : Cruise the Dardanelles
The Dardanelles has, for millennia, been a strategic gateway for both the shipping trade and military campaigns to Istanbul and the Black Sea region. Cutting off trade and supplies through the Dardanelles has been a winning strategy for many civilizations—the Greeks, Persians, Romans, Byzantines, Ottomans, British, Russians and the Turks—all of whom have fought to gain power and control over this narrow strait.
Day 12 : Piraeus (Athens) Greece
No modern metropolis is more steeped in myth than Athens, Greece. From the gritty port of Piraeus—gateway to Greece's fabled isles—to the Parthenon—eternal symbol of Western civilization—Athens has attracted adventurers and classicists for centuries.
The seaside suburbs of Athens are scalloped with sandy beaches, fancy yacht clubs and glamorous beach bars. While the Athenian lifestyle is known for late-night dinners and dancing until dawn, the city shines brightly by day in the bustling markets, lively cafés and fascinating museums that illuminate Greece's past and present. Contemplate the magnitude of all that culture and ancient tourist attractions while marveling at the sun setting into the Aegean or rising over the Acropolis.
As we overnight in Athens, I will arrange for a local guide to take us on a private excursion. (Cost to be advised).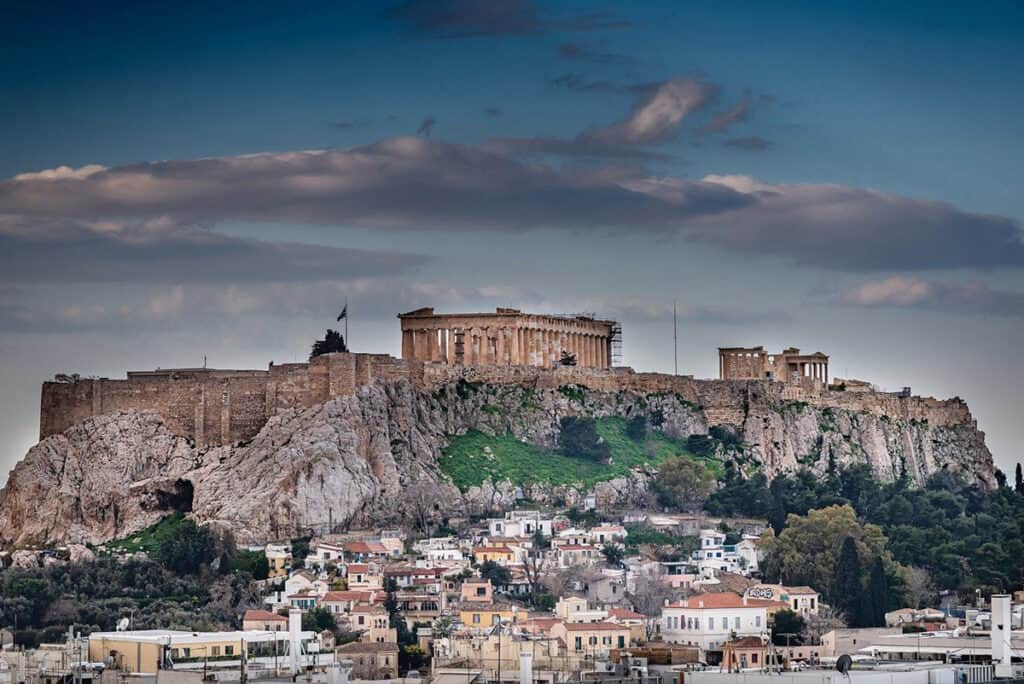 Full payment due 10 June 2023.
Please note: all costs are in Australian dollars, except gratuities which are calculated in USD.
This cruise is onboard the beautiful Holland America Line Oosterdam. It has a lively BB King jazz bar for fun, free entertainment and also a concert lounge for those who love more classical music. Plus three restaurants for us to choose from each evening – all included in your cruise price.
Costs
Ocean view cabin A$6,280 for a single person in own cabin. Bring a friend to room share and they pay A$3,550
Veranda cabin A$8,350 for a single person in own cabin. Bring a friend to room share and they pay A$4,250
What is included:
12 nights accommodation
Onboard entertainment, activities
All meals on board (excluding speciality restaurants)
All port charges and taxes
What is not included:
Airfares to Venice or from Athens
Transfers to and from ship
Gratuities onboard (US$15.50pp per day = A$250 approx)
Alcohol, excursions and extra amenities onboard
Shore excursions
> You might like to read my post comparing big ships vs small ships to see the pros and cons of both.
This tour requires a minimum of 16 guests to go ahead.
Requirements for travel:
Proof of vaccination
Proof of travel insurance
Possibly negative Covid-19 test (to be advised closer to the time)
Valid passport
What to expect cruising post-Covid:
A vaccine passport will need to be presented
Expect possible daily temperature tests by your cabin attendant
Masks may be required on board in public spaces
Hand sanitiser will be everywhere
Shore excursions will be in smaller group bubbles
Join my private Blogger at Large Tours group on Facebook to be first to hear of all new tours.