15-21 October 2021
We had such a wonderful tour last year that we're doing it again and I'd love to invite you to tour Northland with me. We'll visit the iconic Bay of Islands and the Far North on this small group, bespoke tour and enjoy a trip of a lifetime and lots of fun with like-minded Kiwis.
If you listen to Newstalk ZB, you'll have heard me on Sunday mornings for the past 10 years talking travel. These tours are for my readers and listeners who would love a holiday – and have me do all the organisation for you!
A couple of testimonials from my last tour up north:
"The Northland Tour in October was my second tour with Megan. If Northland is on your bucket list I highly recommend this tour, you will be guaranteed a great itinerary, the personal touch and lots of fun. I love the small group atmosphere, it's like travelling with family and friends." – Kerrie
"I recently completed a Northland, Bay of Islands tour with 8 lovely ladies which was hosted by Megan. It was a fabulous 7 days, covering everything on my bucket list plus more. Some of the activities included visiting Waitangi, Tane Mahuta and the Kauri Forest, Cape Reinga Lighthouse, driving along 90 mile beach and Sandboarding. There were also a few hidden gems added in along the way. Everything was really well organised with Megan making sure that everyone felt included and catered for. I had an amazing time and would thoroughly recommend this tour with Megan." – Robyn
"Our tour with Megan was a wonderful, relaxed, cultural and informative experience with built-in flexibility to take heed of weather forecasts and personal preferences/requests. With all the planning and arrangements taken care of, we just sat back and enjoyed!" – Maryn
This tour of Northland is 100% refundable if cancelled due to Covid restrictions
If the winterless north is on your Kiwi bucket list, you'll love this tour that I will be hosting for my readers, there's nothing else out there like this one!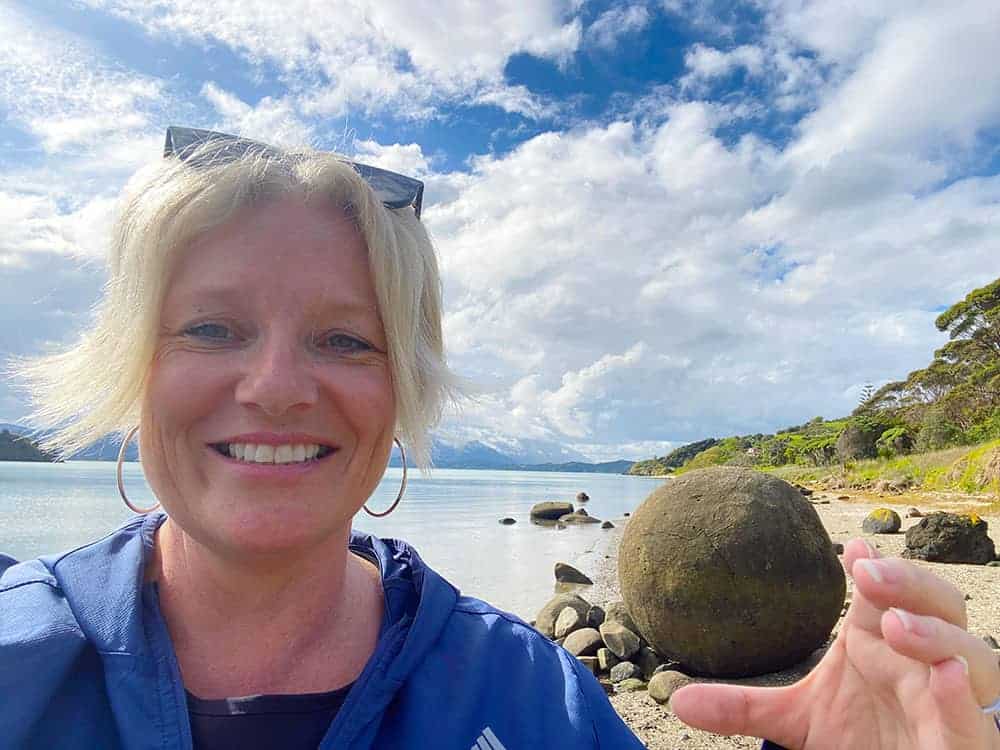 I have worked with some of my lovely travel industry friends who are used to putting itineraries together for high-end luxury tourists visiting New Zealand. Anna from General Travel has put this fabulous tour of Northland and the Bay of Islands together covering all the highlights of this region, plus some decadent extras along the way.
You can also opt in to do lots of other activities like heli tours, dolphin watching or golf at Kauri Cliffs if that tickles your fancy!
Here is my 6-night/7-day Far North itinerary
Day 1
10am Depart Auckland for Hokianga via the Kauri Museum in Matakohe with lunch at Gumdiggers cafe across the road. (Own cost)
Continue on through the Waipoua Forest to our hotel in Omapere to relax and enjoy a welcome dinner together (included.)
Accommodation: Th Heads Hokianga, superior room for the next 2 nights.
Day 2
Explore Hokianga
We will have breakfast in our hotel (included) and this morning will set off for the Waipoua Forest to see the 'Lord of the Forest' Tane Mahuta and just further along, 'Father of the Forest' Te Matua Ngahere. These giant Kauri are 2000 and 3000 years old respectively. Te Matua Ngahere is about a 20-minute pleasant walk each way, not strenuous.
We will drive to Rawene for lunch (own cost) and spend some time exploring the shops and galleries there. On our return to Opononi we will visit a secret spot to see the Koutu Boulders for a photo op (a la the pic above!)
This evening we will have dinner at the Opononi Hotel (pub food for those who wish) or you can stay at the Copthorne for dinner (own cost). If you are travelling solo, you are always welcome to join me!
But later tonight we will have a magical walk back into the forest to see Tane Mahuta under the moon light with a local Maori guide from Footprints Waipoua. This is a wonderful experience and will be one of the highlights of the tour!
Day 3
Travel to the Bay of Islands
After breakfast we travel to Russell via Kerikeri where we will visit the iconic Stone Store and have a tour of Kemp Mission House.
We'll continue on through Paihia to take the car ferry from Opua to Russell and enjoy wine tasting and lunch at Ake Ake Winery.
Dinner tonight will be at our own cost and there are several great places to choose including a pizza garden or fine dining, as well as the hotel restaurant. You can join me or make your own plans.
Accommodation: Duke of Marlborough Hotel, superior room for the next 4 nights.
Day 4
Explore Paihia and Waitangi
After breakfast in our hotel (included) we will take the passenger ferry across to Waitangi and visit the Treaty grounds, see an impressive (and fun) cultural performance in the upper Marae, visit the museums and enjoy the sweeping views over the Bay of Islands.
Free time this afternoon in Paihia and take the ferry back to Russell at your leisure.
Those who wish might like a drink or dinner at Charlotte's Kitchen on the Paihia Wharf (own cost).
Day 5
Our Cape Reinga and Ninety Mile Beach day!
This is a full private day trip exclusively for our group to the farthest tip of New Zealand with a local guide telling stories and providing fascinating insights into the history of this part of the country. We'll drive on the sand and have time to boogie board on sand dunes on Ninety Mile Beach (or just take photos!)
Lunch or early dinner will be fish and chips and a free evening back in Russell.
Day 6
Explore the Bay of Islands
After breakfast in our hotel you have options of pottering around Russell at your leisure, visiting Paihia again or choosing one of the Fullers boat trips.
We will provide a list of options and prices for things like the Hole in the Rock Cruise, Urupukapuka island visit, Cream Trip boat ride and more, depending on which tours are running.
This afternoon we will have a guided walk through historic Kororareka (Russell) and see Christ Church, the oldest wooden church in New Zealand and see the musket holes still in the walls. We will then enjoy "croissant and coffee" at the Pompallier Mission and Printery (along the Russell waterfront) and have a tour of the old building and printing press and a stroll through the gardens (included).
Tonight we'll have our farewell dinner at the Duke of Marlborough Hotel (included).
Day 7
After breakfast in our hotel we depart for Auckland via the beautiful gardens and lunch at Rothko restaurant in the Sculptureum in Matakana (included).
We plan to arrive back in Auckland about 5pm. If there is time and people wish, we could have a short drive around the city to see the America's Cup boats in the Wynyard Quarter, Mission Bay and the views from Bastion Point and possibly the Winter Gardens in the Auckland Domain.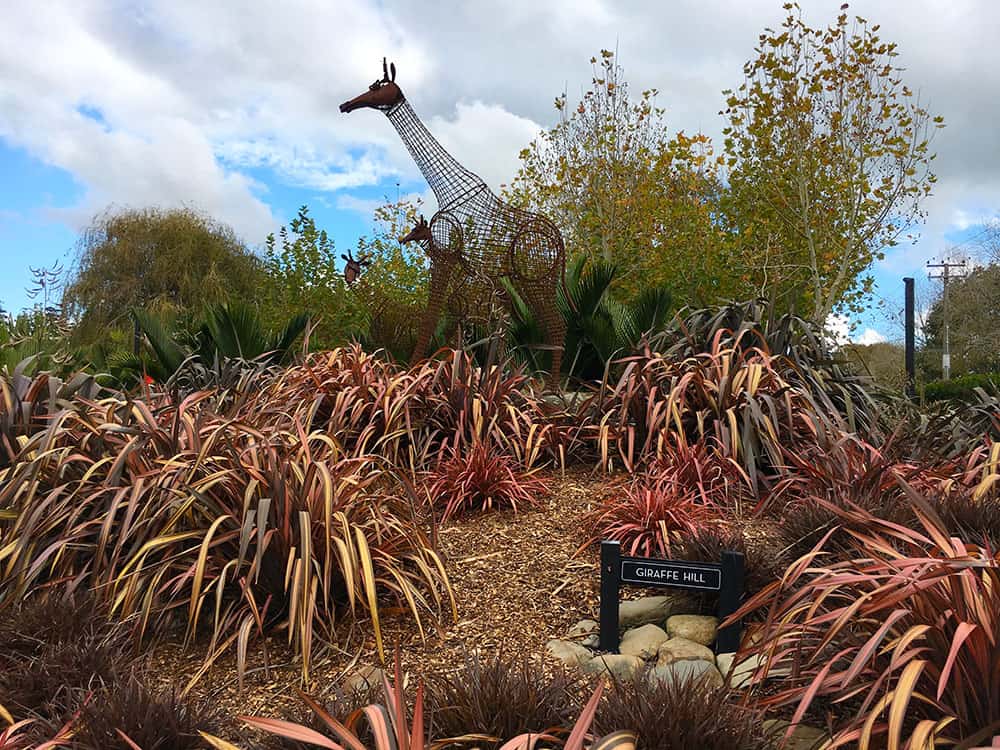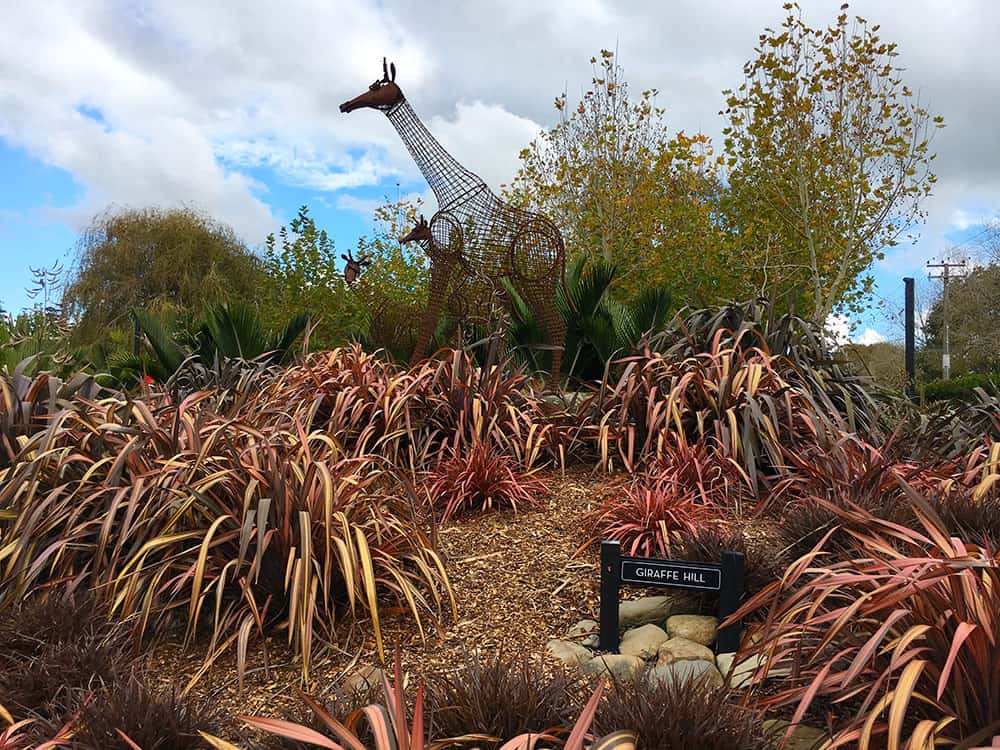 Cost
Based on one person in a room $4,800.
If you bring a friend/partner to room share, the second person is $2,900.
Prices include GST and all of the following:
Included in the tour:
Private coach and driver from Auckland return
6 nights superior accommodation
Private coach and driver for 7 days
All breakfasts
Lunches, dinners, wine tasting, afternoon tea as per itinerary
Local guides/entrance fees: Tane Mahuta, Hokianga region, Russell, Waitangi, Sculptureum
Day trip to Cape Reinga on a private tour
Ferry tickets where required
Your host, travel blogger Megan Singleton
Good company, great memories and plenty of laughs!
A separate list of optional extras to do in your free time will be provided once you have paid your deposit. We can also get good rates at Auckland's Sky City Hotel if you wish to stay pre and/or post tour.
Ready to book?
Email me for a registration form to reserve your spot on megan@bloggeratlarge.com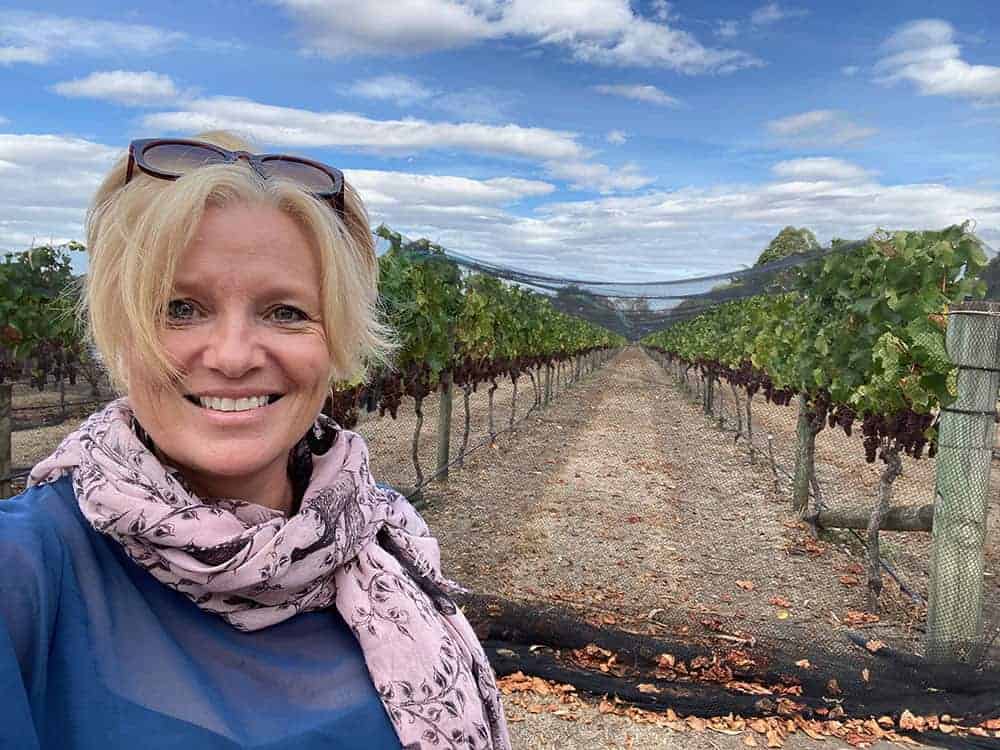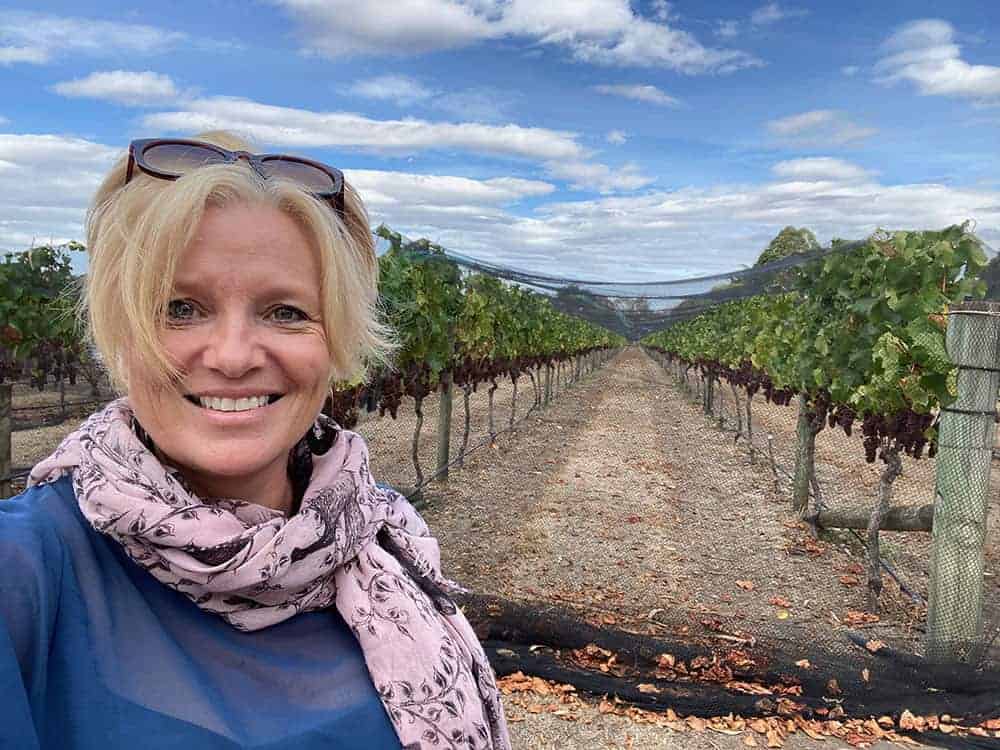 Ts & Cs
A $500 deposit per person will confirm your spot. Full payment is due by 15 September 2021. Group size is 14 max, 8 minimum*.
*This tour is confirmed, we have reached our minimum numbers.
Covid information: If for any reason this tour is cancelled or individuals from this tour must cancel due to COVID-19 travel restrictions, there will be no cancellation fees for the tour or individual persons and all your monies will be refunded. This includes, for example, if a guest is joining from Christchurch and Christchurch is placed into Level 3 or 4 lockdown, restricting travel.
However we do strongly recommend you take out insurance to cover other unforeseen circumstances that might prevent you from travelling, or should you need to leave the tour early for any reason.
If you need to cancel for personal reasons prior to 14 days before departure, there will be no cancellation fee. Cancellation within 7-14 days of the tour will incur a $500 cancellation fee. Cancellations within 7 days of the tour departing will incur a 60% cancellation fee. If you'd like you can get a free insurance quote from 1 Cover using my affiliate link >
Transport is provided by Hallmark in a Mercedes luxury coach.
All breakfasts are included and lunches and dinners as per the itinerary (6x breakfast, 3x lunch, 2x dinner). Alcoholic beverages will be at your own expense at included meals.
This tour begins and ends in Auckland, you'll need to make your own way to the pick up point at Sky City Hotel. Auckland Airport pick ups can be arranged.
We can also provide great deals on Auckland hotels if you choose to stay on. Ask me about rates at the new fancy 5-star Park Hyatt in the Wynyard Quarter!
For more info about my upcoming tours, join my private Blogger at Large Tours Facebook page