Queenstown is most famous for the three ski fields that surround it: Treble Cone, Coronet Peak and The Remarkables.
But what if you're like me and you hate skiing? In fact you hate everything about slipping and sliding around in the snow?
Never fear, there is plenty to do in Queenstown if you don't ski!
There's also lots of fun things to do in Queenstown with kids too. Meanwhile I'm sitting in my luxurious lake front room at the Rees Hotel watching the mist roll over the hills across the lake and white caps try and stir up a frenzy below.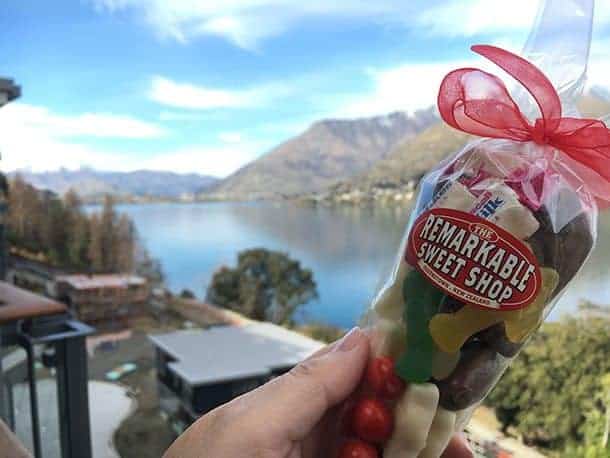 Yesterday Queenstown was all blue sky show-off and the lake was flat. Today she's packed a bit of a tantrum and town is filled with skiers who can't go up the mountain, but there's something charming about today. It's the sort of day where sitting in front of a fire with a glass of pinot noir is virtually prescribed. And that, my friends, is my ideal Queenstown day!
For those who read this blog regularly or follow me on Facebook, it'll come as no surprise that I prefer to shop and taste wine than head up into the artic chill donned in thick padding to slip and slide my way back down.
So while Queenstown is most famous for its ski season, this post is for my fellow ski haters.
What do non-skiers do in Queenstown?
On a smashing blue sky day, which is quite often here actually, a trip up the gondola for the most movie-set breathtaking views is well worth it. ($33 per adult. Family passes available and others that include luge rides). It really puts this region into perspective. Plus there's luges for the whole family up here if you have a bit more energy than just whiling away an hour in the best appointed cafe in the world.
They also have an amazing buffet restaurant which I can highly recommend – and yes a whole dessert area!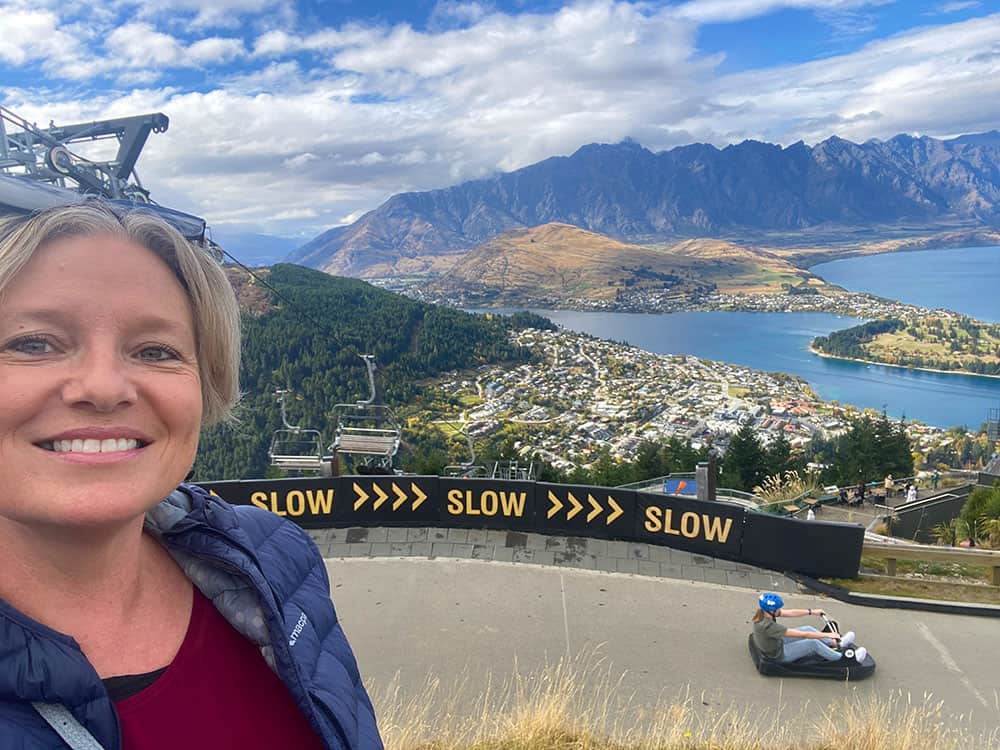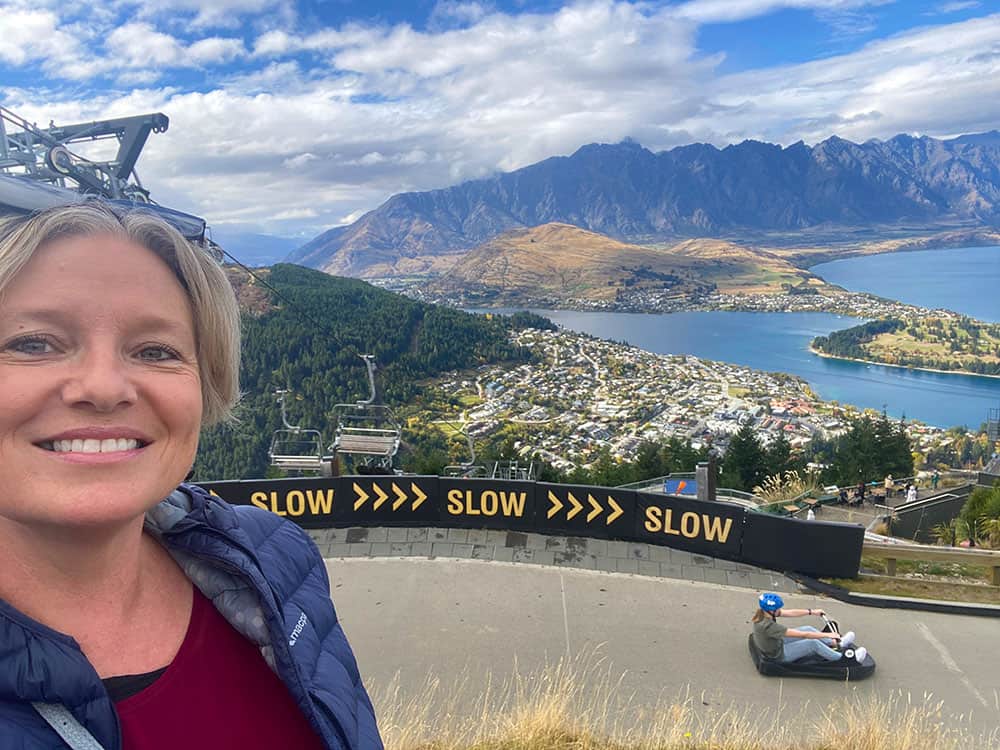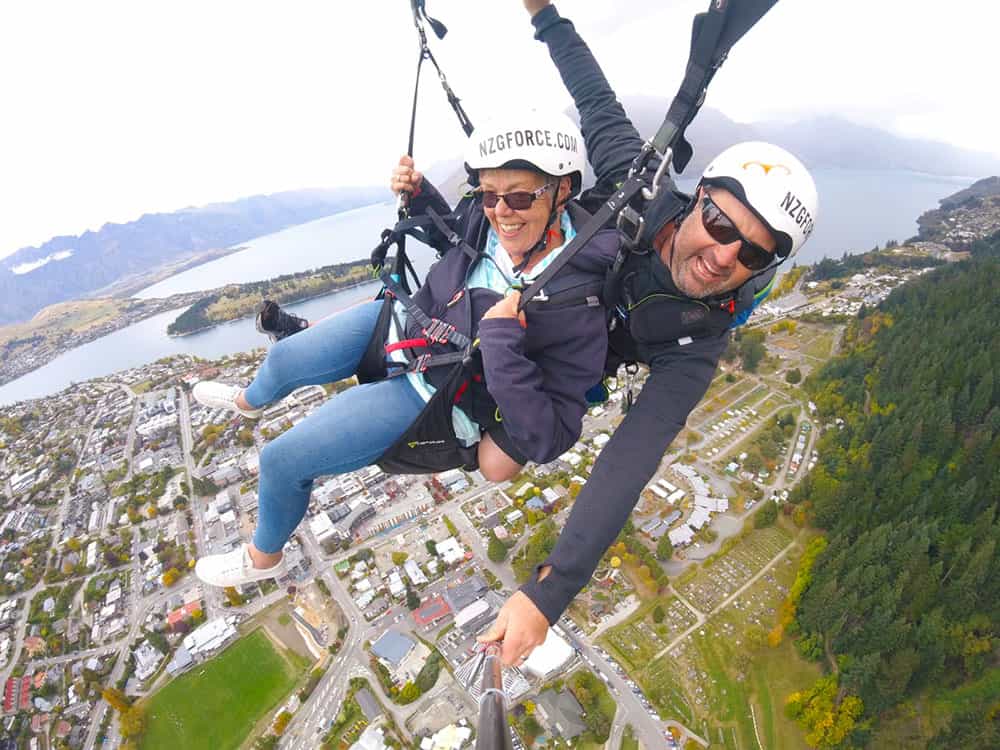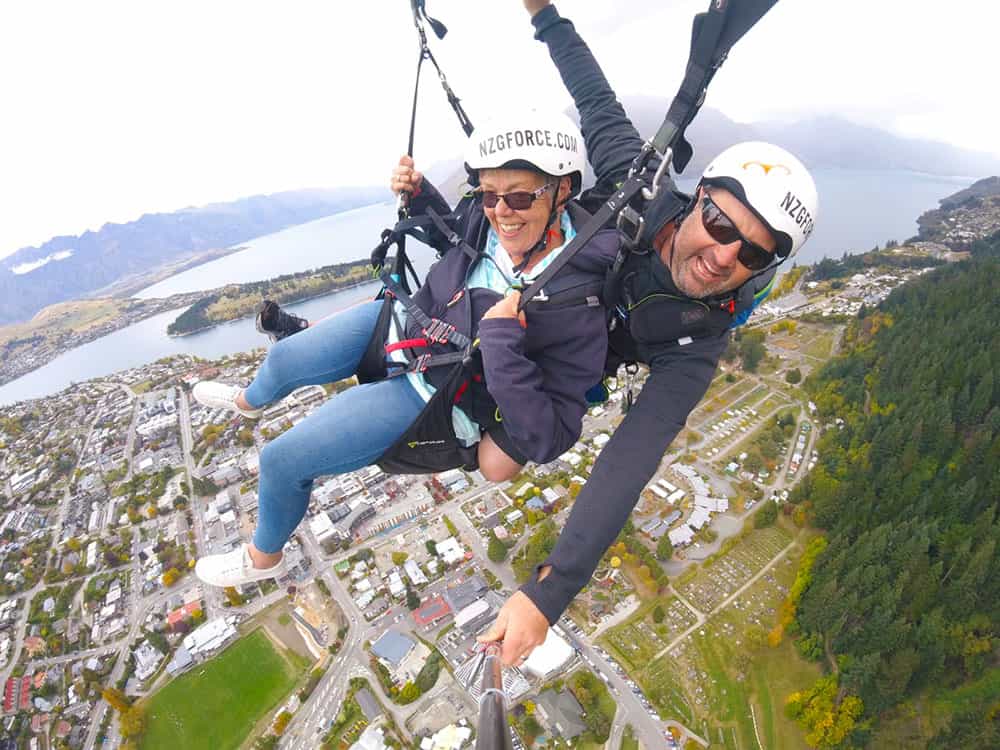 At the foot of the gondola is this really cool bird sanctuary. I was in two minds about going in ($45 per adult), but am so glad we did. The two kiwi houses are very good and actual bugs are released here each night, along with feeding time when the keepers push a mix of delicious wormy kiwi food down into a hole so the birds have to peck it out.
But because there are also worms and other insects, they were busy dashing about pecking their long beaks (with nostrils on the pointy end). These birds will eventually be released into one of New Zealand's wild protected kiwi sanctuaries, so they'll be having to fend for themselves.
I think that's what I liked most about this park, that many of the birds came here injured and are being rehabilitated. A couple of tui were ready to go though. The sign said one had a broken wing, but not any more!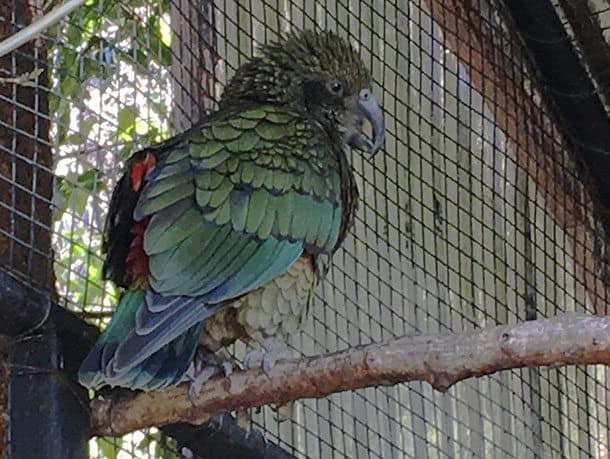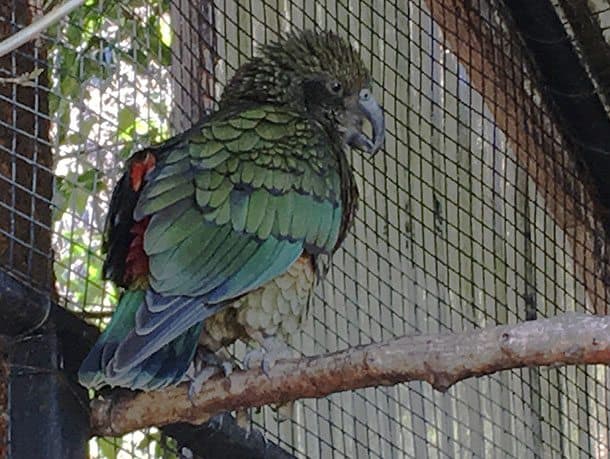 Take a ride on the TSS Earnslaw steamship
Lake Wakatipu draws everyone from photographers to jet skiers, fishers and day trippers. If you want to get out on this glacial lake (I was told you have about 20 minutes to get out if you fall in before the cold will get you!) take a cruise on the Earnslaw and watch the crew stoke the fires to make the steam engines work. There's a cafe on board to grab some lunch or a wine as you explore the bays – and you might even join a sing song around the piano!
But you could also add on the Walter Peak lunch and farm tour. I went out on the cruise last time I visited Queenstown but the rest of my tour group I was leading hopped off and stayed for lunch and a farm tour. They highly recommended it.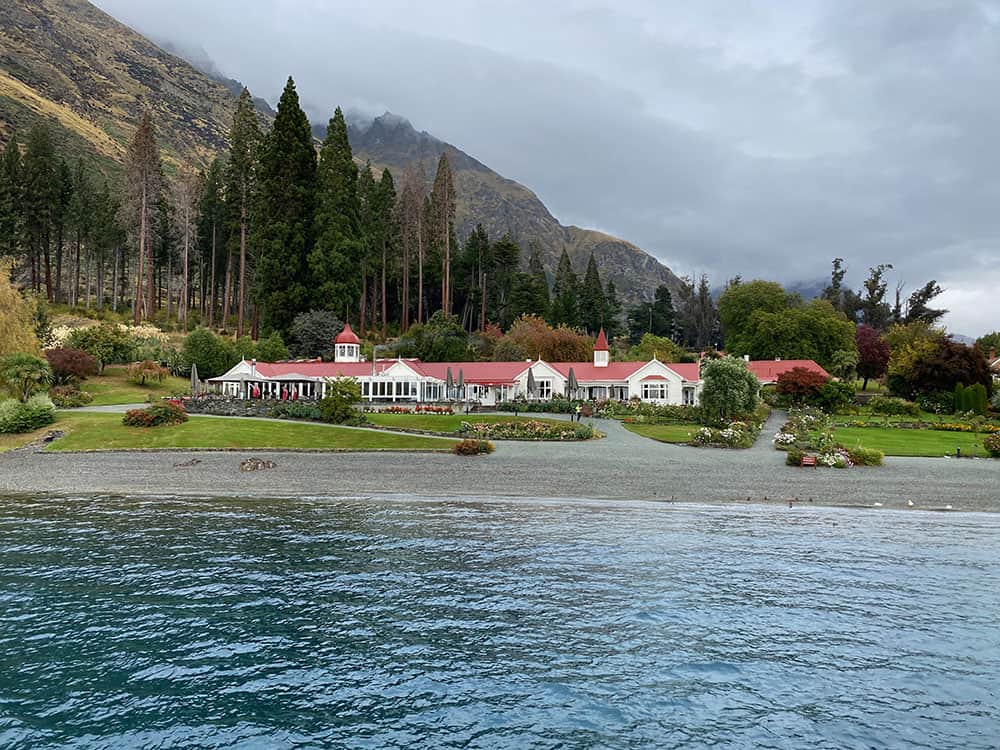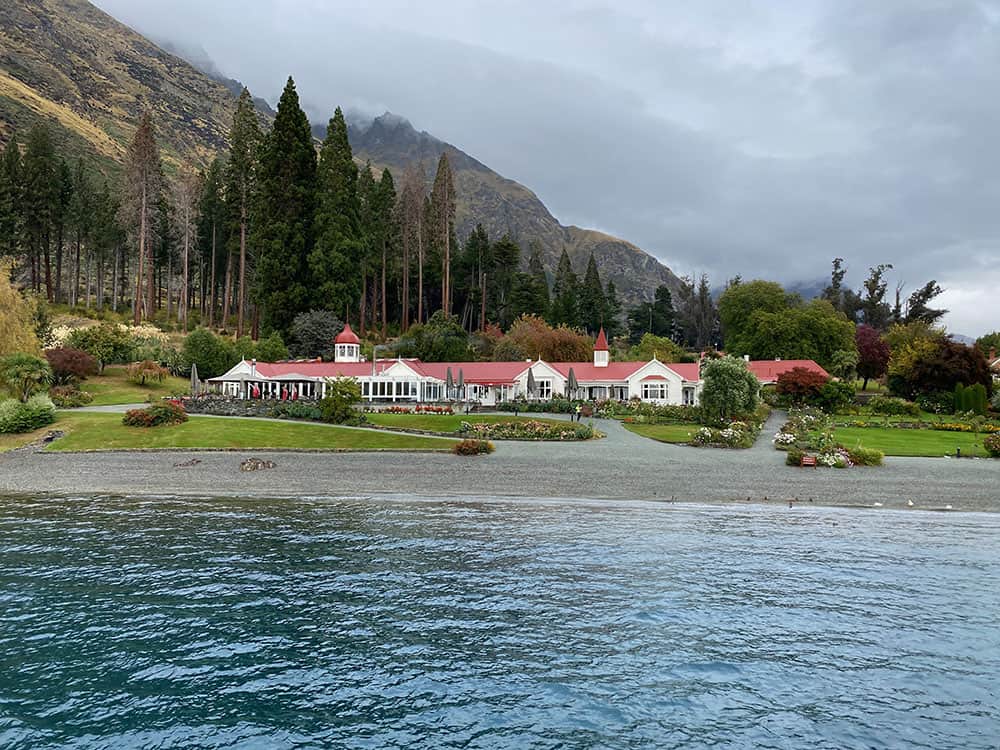 Wander through town
You won't need long, but there is some nice shopping here. Many are souvenir shops, but they do sell more than carvings and paua shells. You'll find merino sweaters, blown glass bowls and vases, wooden cheese boards and jewellery. There are a handful of shops that other New Zealand cities have to satisfy your desire to try on a new outfit. But at the end of the day, you don't come to Queenstown to shop. There are cafes and restaurants and pubs and wine shops.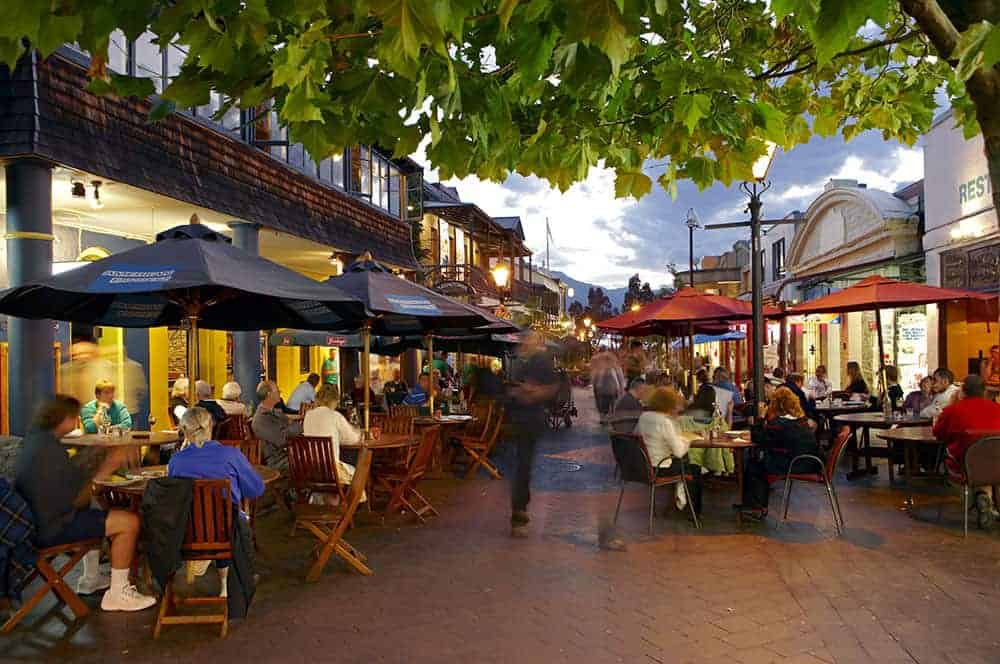 Walk through the Queenstown Gardens
This is free and gorgeous any time of year! I was last there in the middle of autumn and the leaves were turning. The walk around the gardens at lake level around peninsula is lovely too with the gardens above.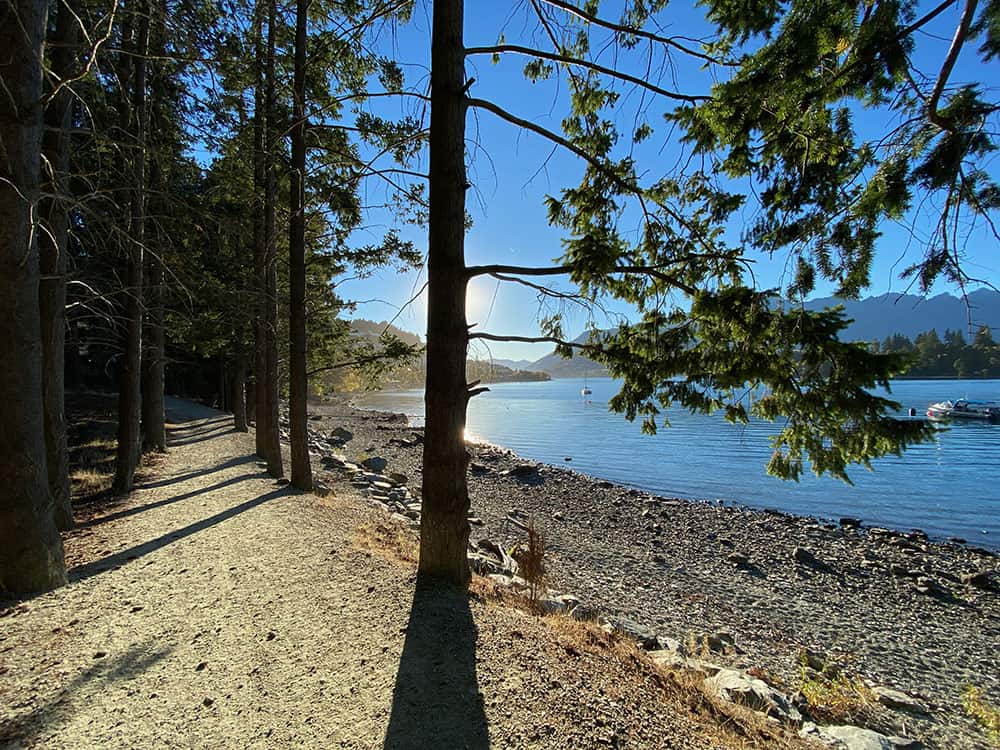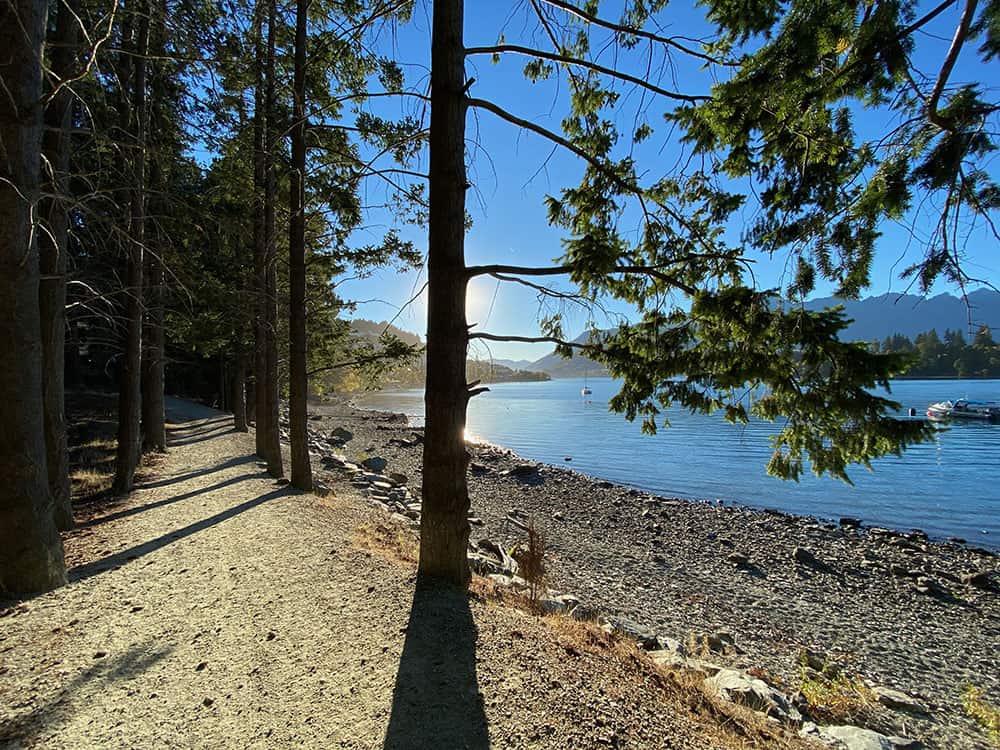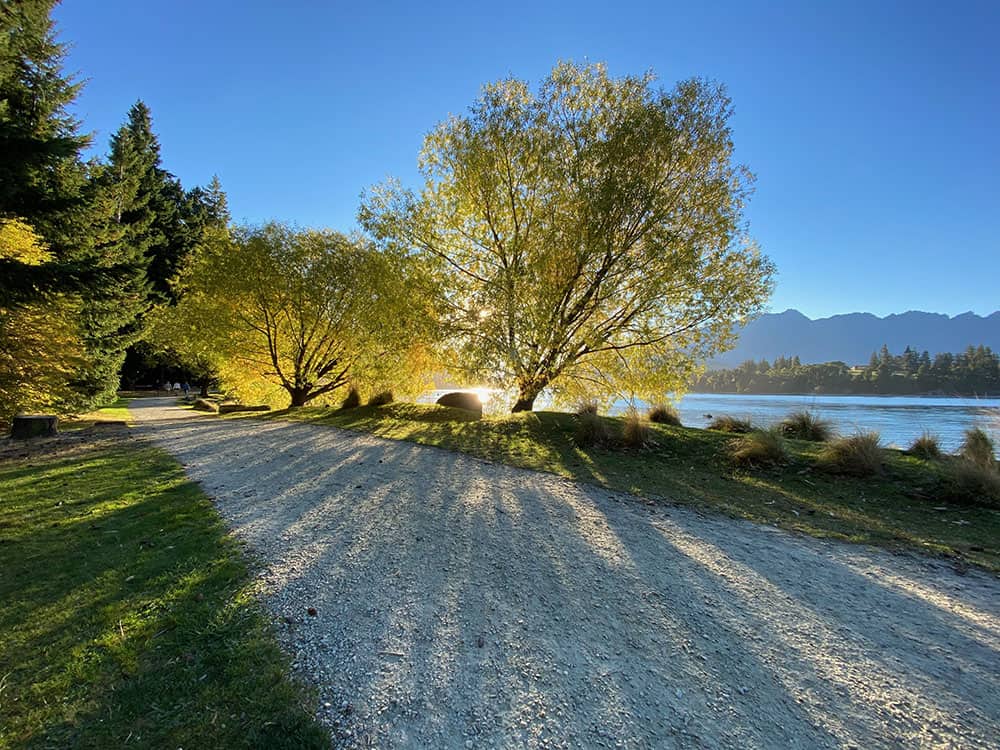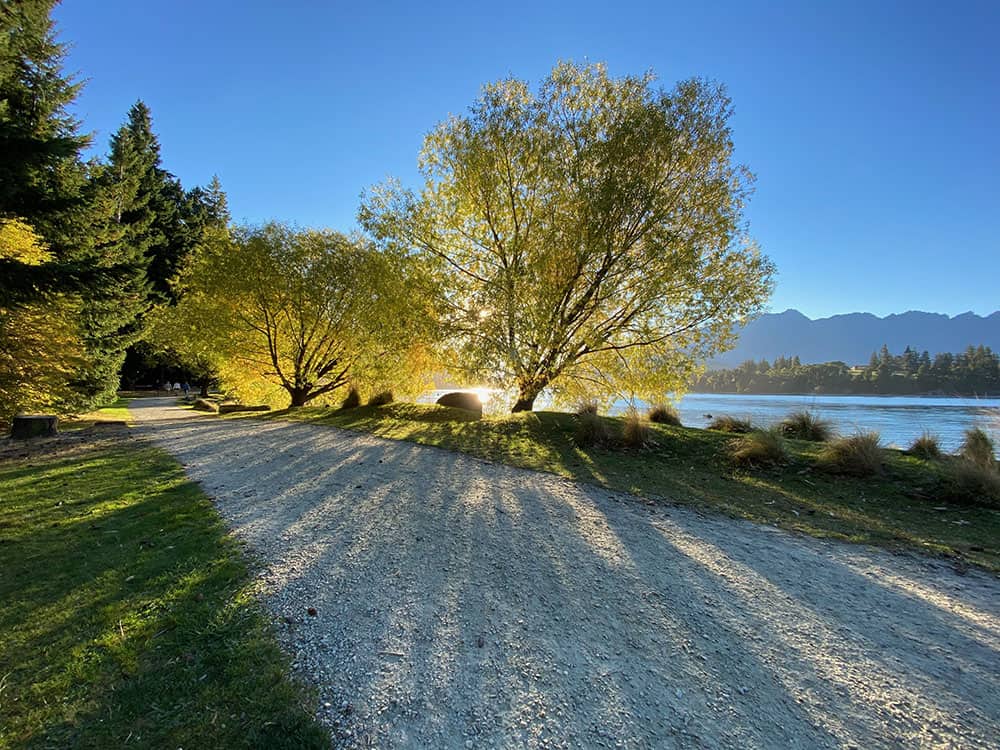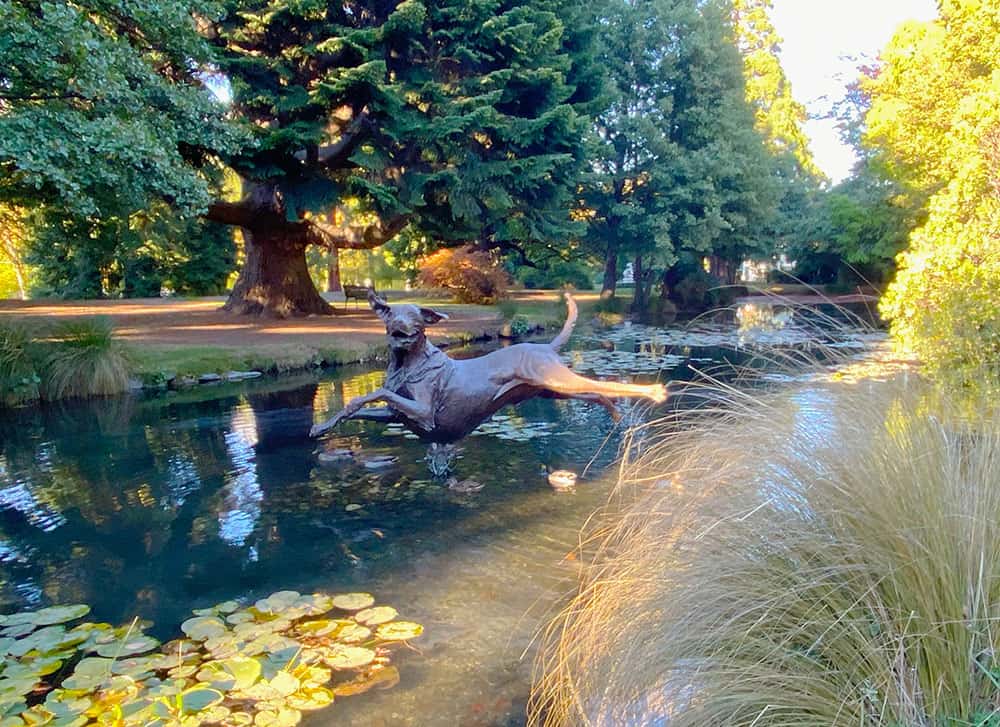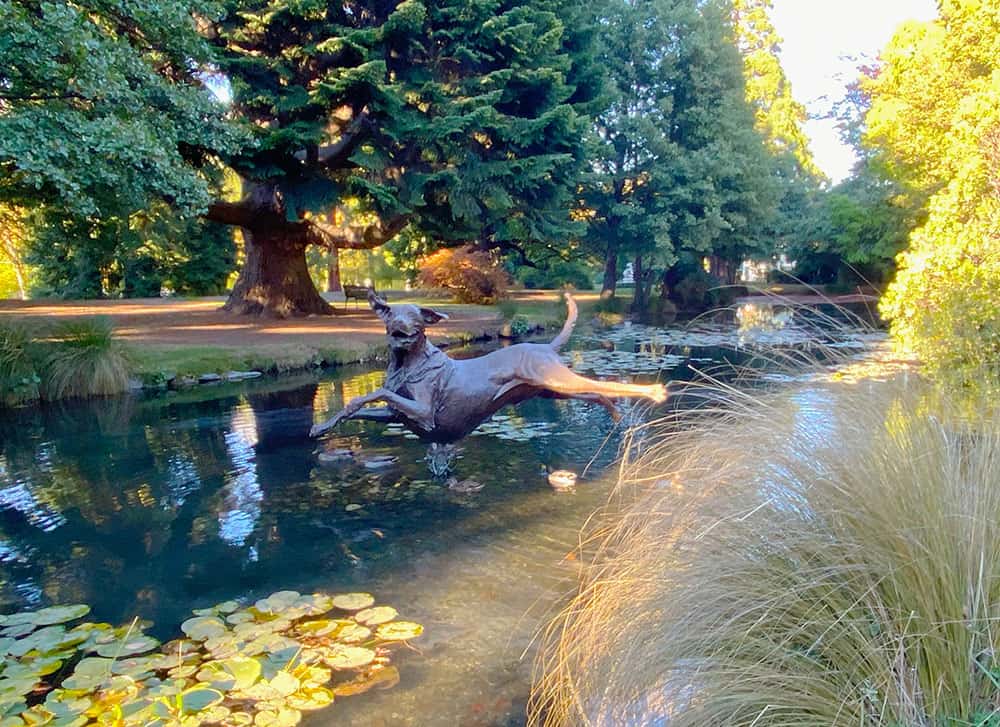 Drive out to Glenorchy
This drive takes you to where the Dart and Rees Rivers converge and Glenorchy has possibly one of the most photogenic buildings in New Zealand (ok, behind the Church of the Good Shepherd in Tekapo). It's a teeny tiny village on the edge of the lake so plan to pop into one of the cafes for a coffee and a cake, take the obligatory photo of the red shed, but then drive a little further on to the little known Glenorchy Walkway.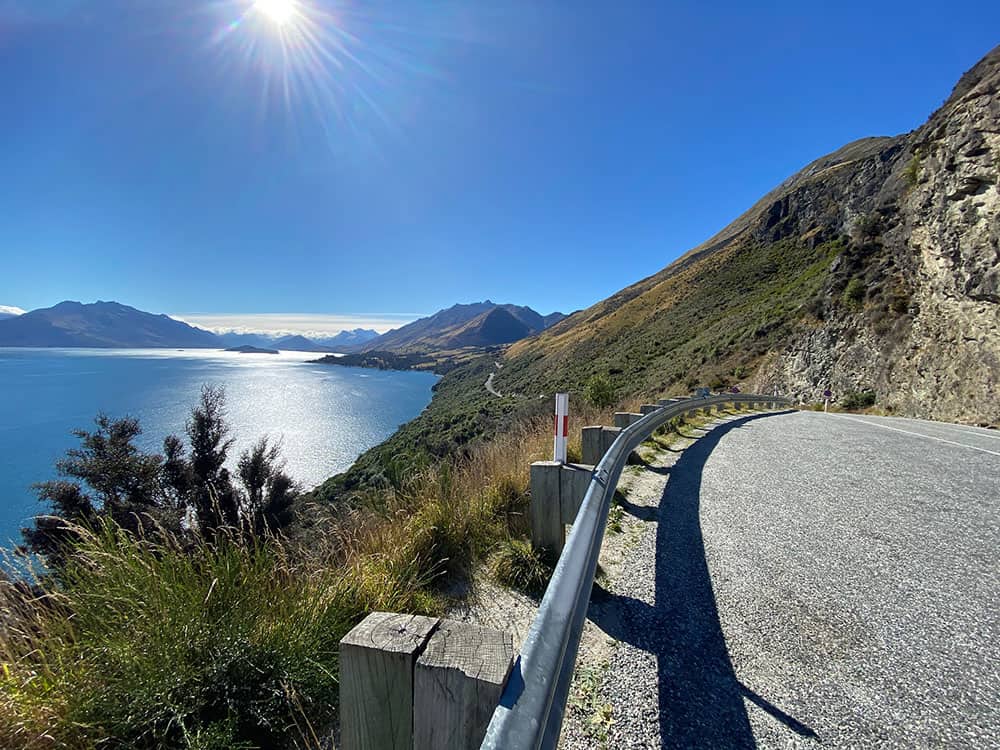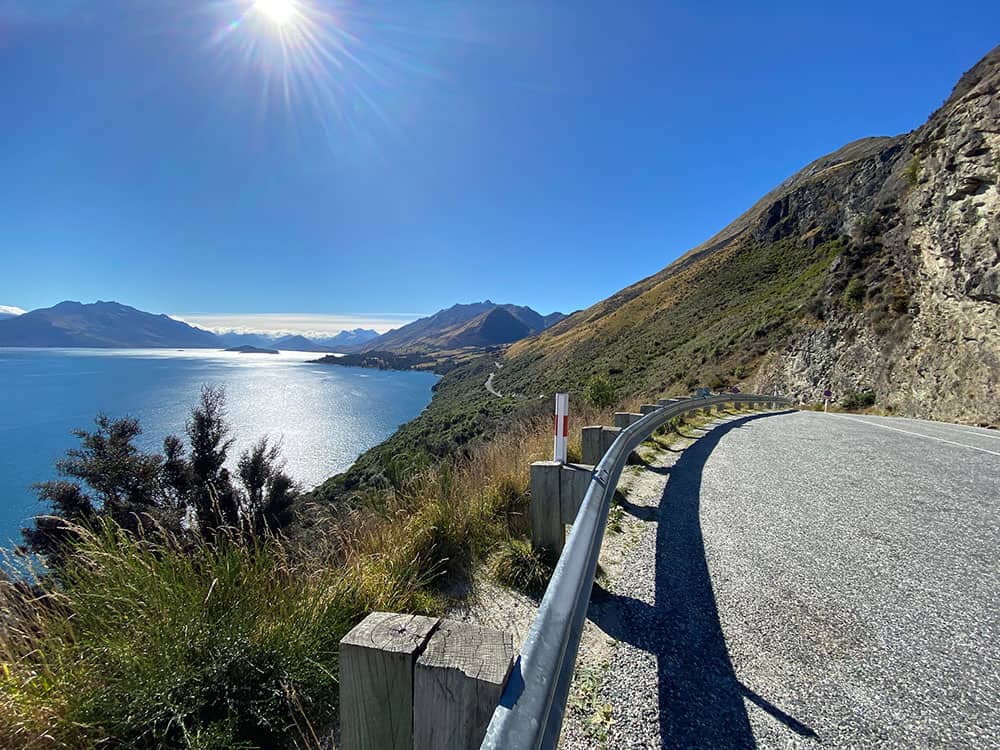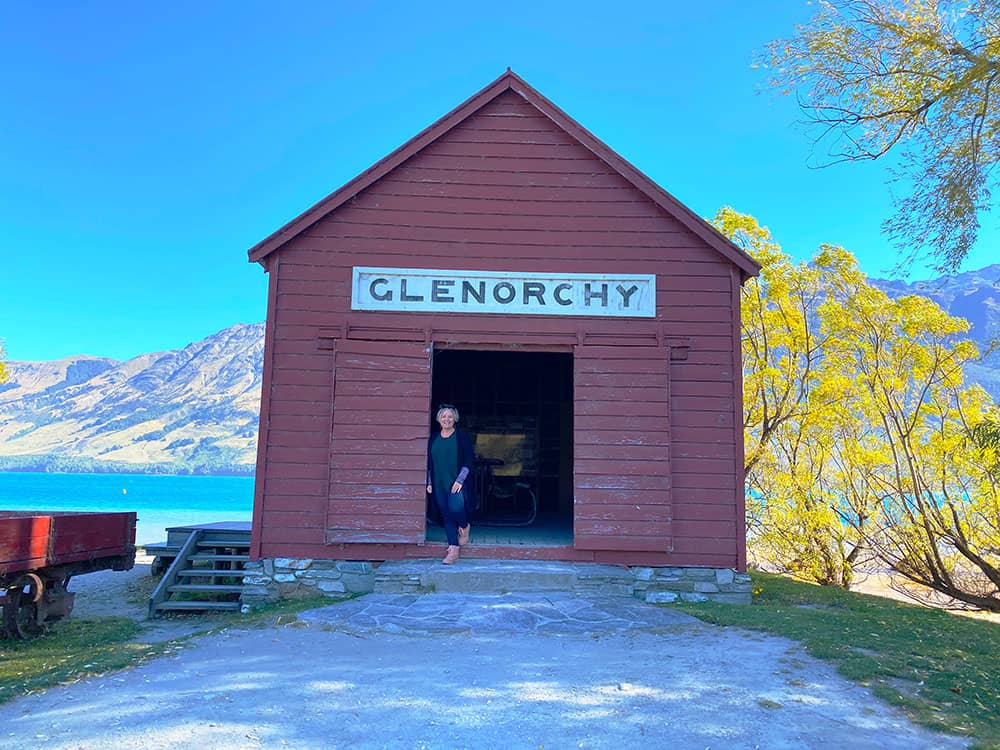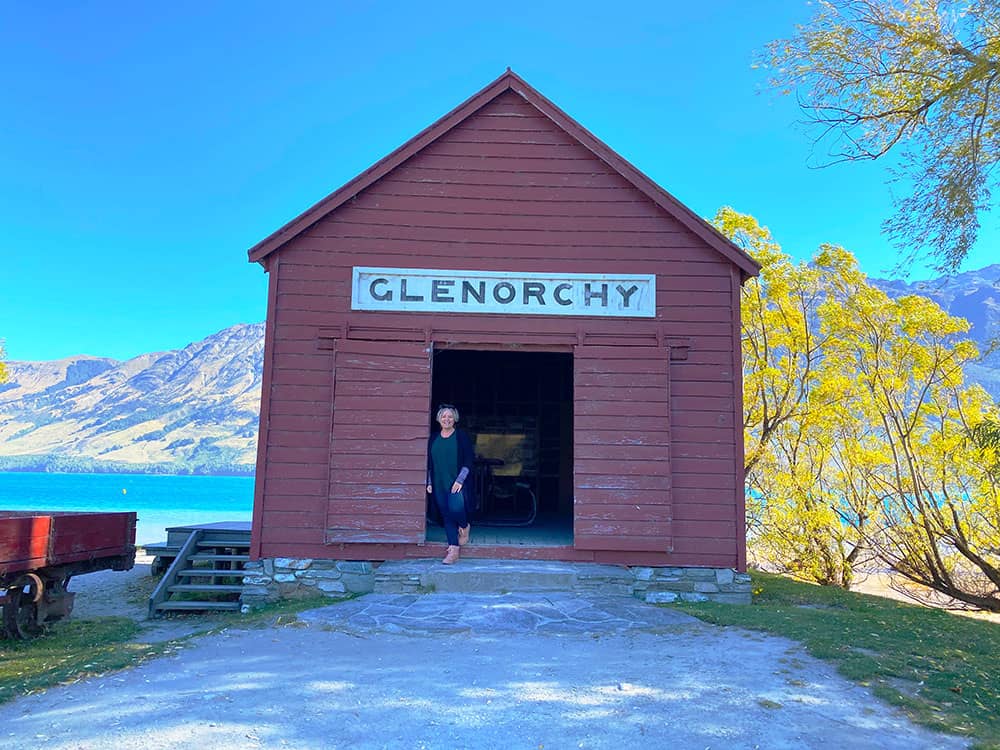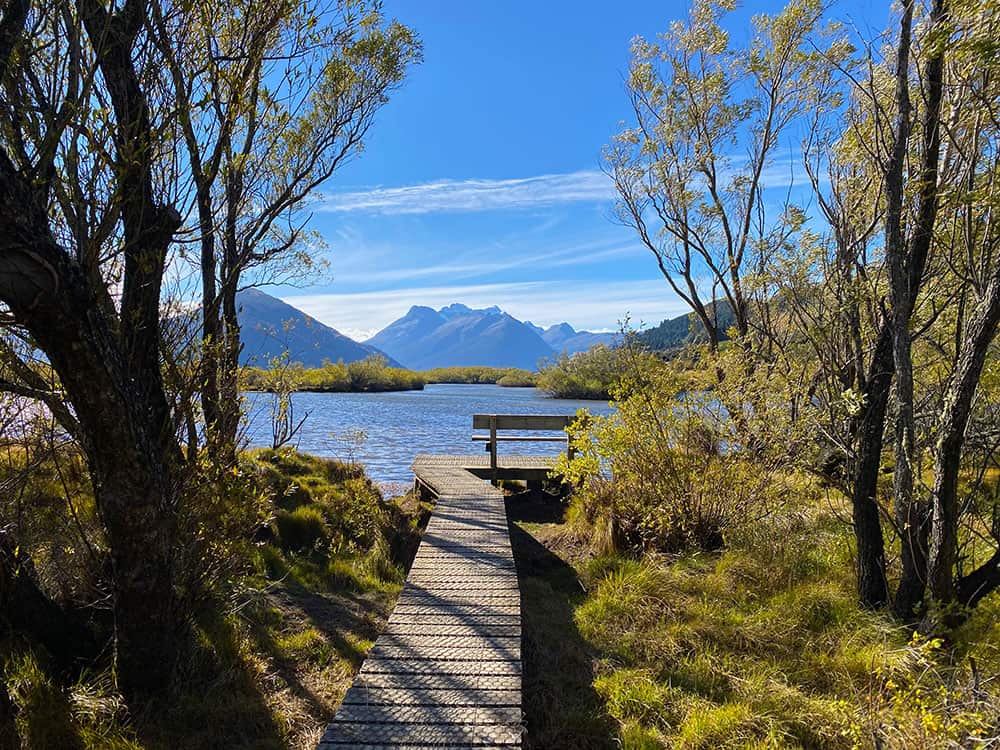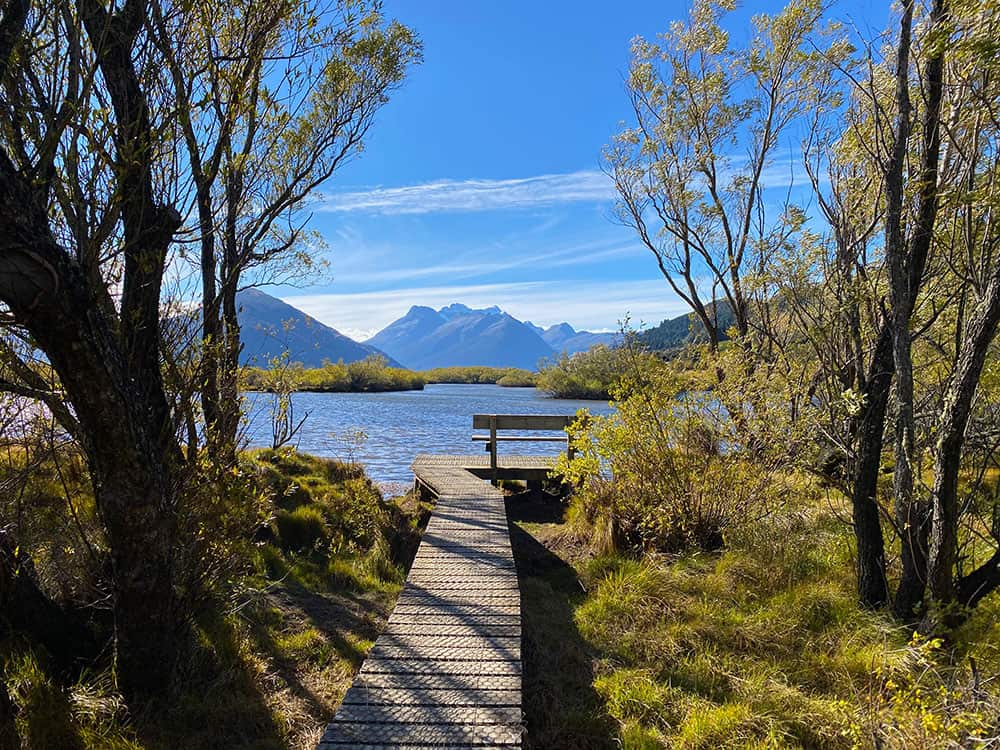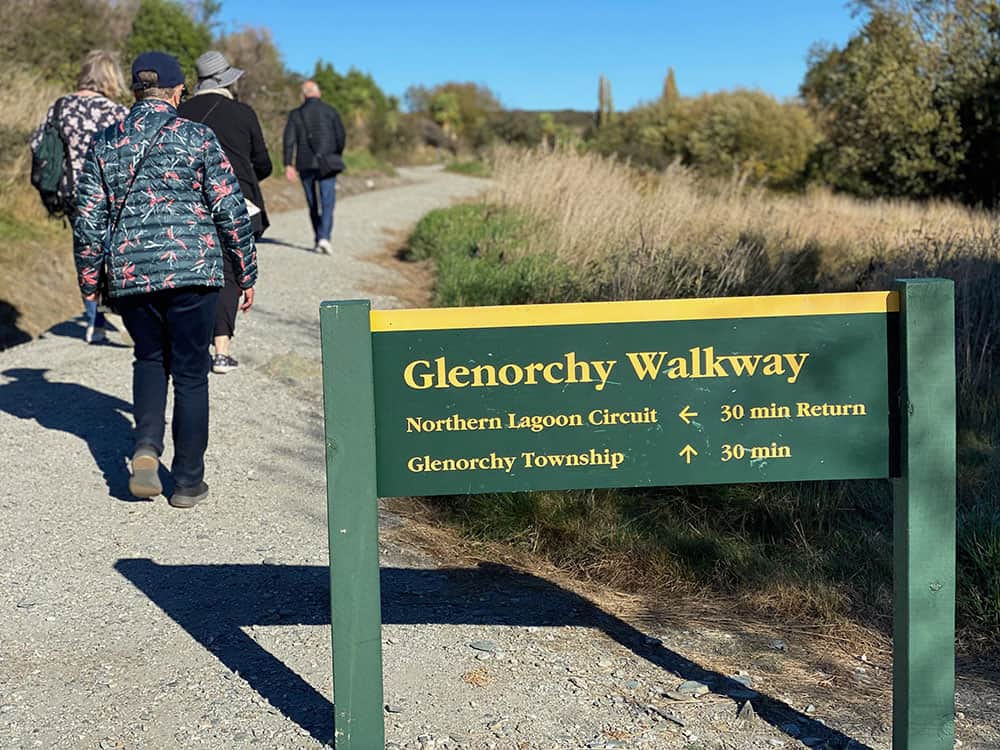 Zip line or bungy jump at AJ Hackett
On my last visit to AJ Hackett Bungy a few of the ladies in my group did the zip line – and one, Lola, was 80 years old!
If you're an adrenaline junkie, do the world's first bungy jump founded here by AJ Hackett and free fall 43 metres over the Kawarau River. Or if you're a little less daring but still want a thrill, the zip line is fun. It runs parallel to the river and you can sit in it or lie on your tummy.
Note: one of my ladies, Glenys!, said lying on her tummy was like having a mammogram!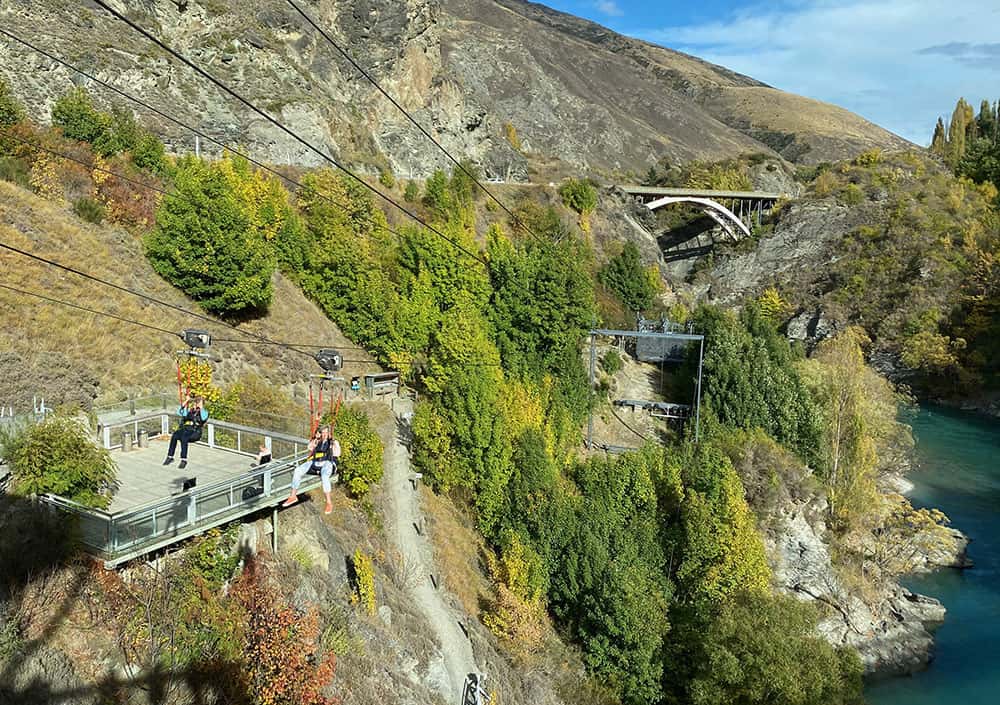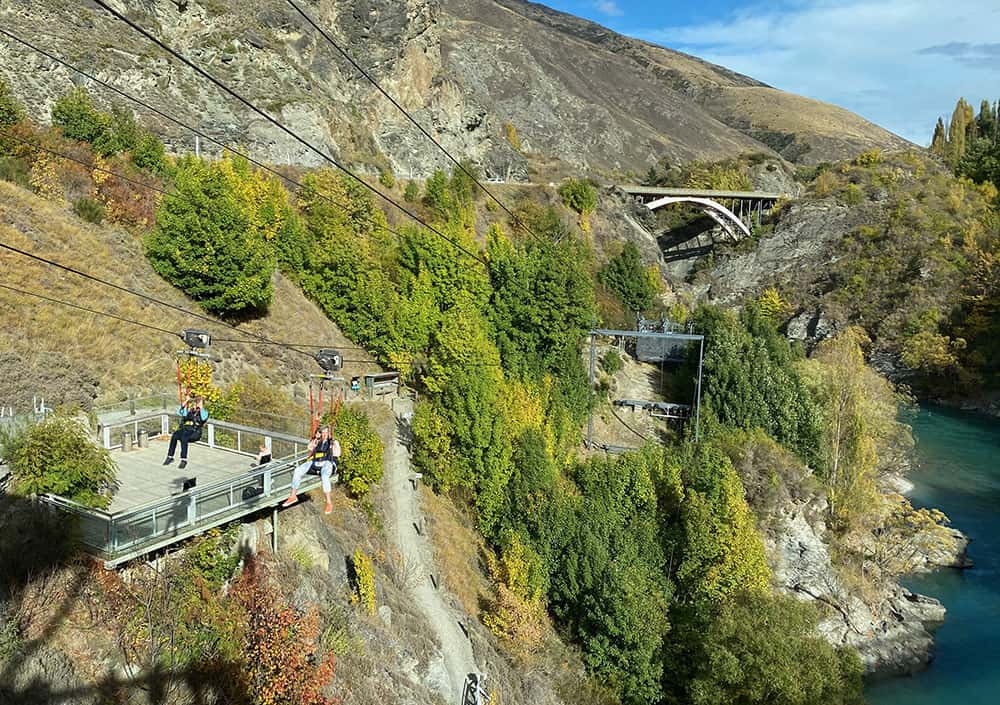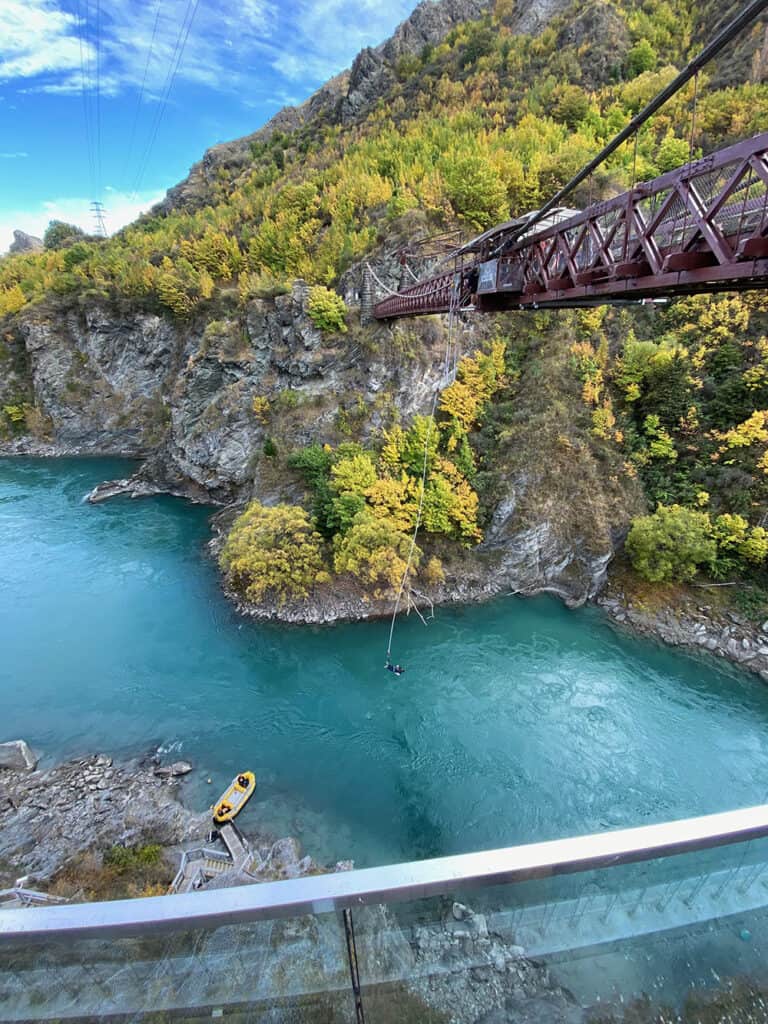 Take a wine tasting tour
You won't want to drive yourself so join a group tour or take a private tour that will include multiple tastings at three wineries and delicious food along the way. Try Appellation Wine Tours.
Soak at Onsen hot pools
This is a luxe experience and it doesn't come cheap, but if it's your own private hot tub or a massage you want, Onsen is a must. You have these incredible views from every tub and they are only fit for singles and couples. Take a 45 minute soak overlooking the Shotover River with scented bath salts and refreshments if you wish.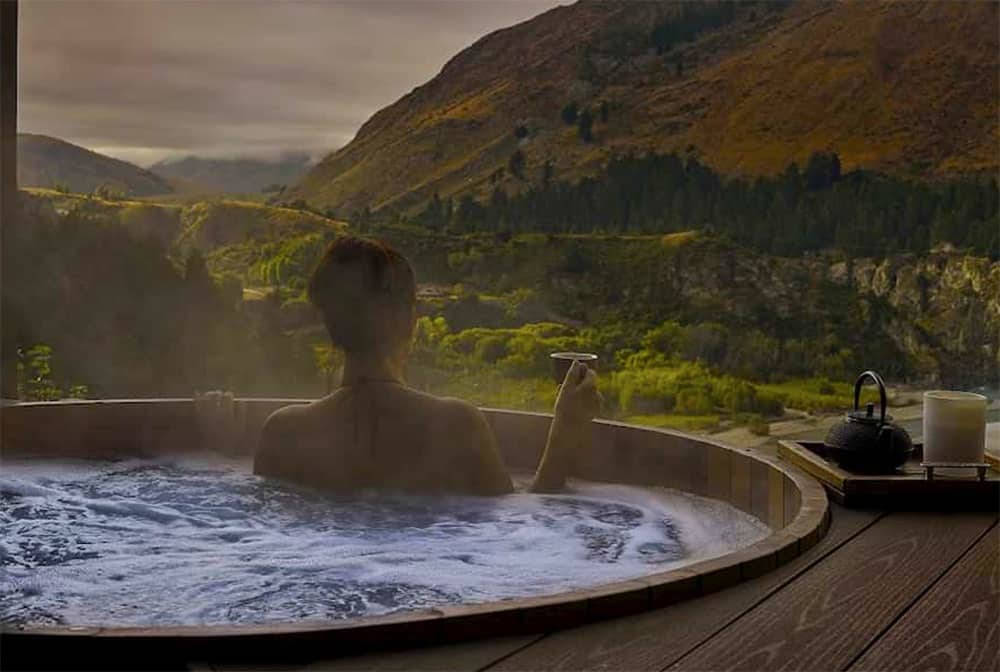 Get a massage at Harmony Skin, Beauty & Spa
I made a booking at Harmony Spa to have my eye lashes tinted and permed and it came with the most divine head massage, that I'm almost tempted to fly the full length of New Zealand from Auckland to Queenstown when they need redoing! All that to say is, if you're looking for a spa treatment in town I am now recommending this place for a pamper session.
Visit Arrowtown
You're only a 20-minute drive from the cutest little town in New Zealand: Arrowtown. And if you come in autumn it's covered in golds, reds and oranges. I just read that houses here are now $1million, so even Aucklanders can't buy here! But you can visit and wander through the main street browsing the little boutiques and souvenir shops.
We made reservations to see a movie at Dorothy Browns cinema with their huge chairs and armrests to hold your glass of wine and cheeseboard at intermission, and came back in the evening to watch our movie. When we came out it was snowing! I was so excited I nearly lay in the street to make a snow angel.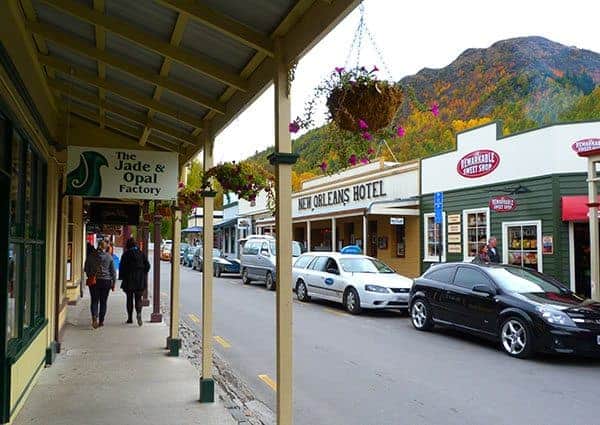 Where to eat in Queenstown
I have been to Queenstown twice in the last 18 months, so have added some more info about the places I ate at and can recommend here >>. They cover The Cow, Eichardt's, Fergburger, Ferg Baker, Mrs Ferg gelataria, The Ballarat Trading Co, Boat Shed Cafe, Botswana Butchery and Madam Woo.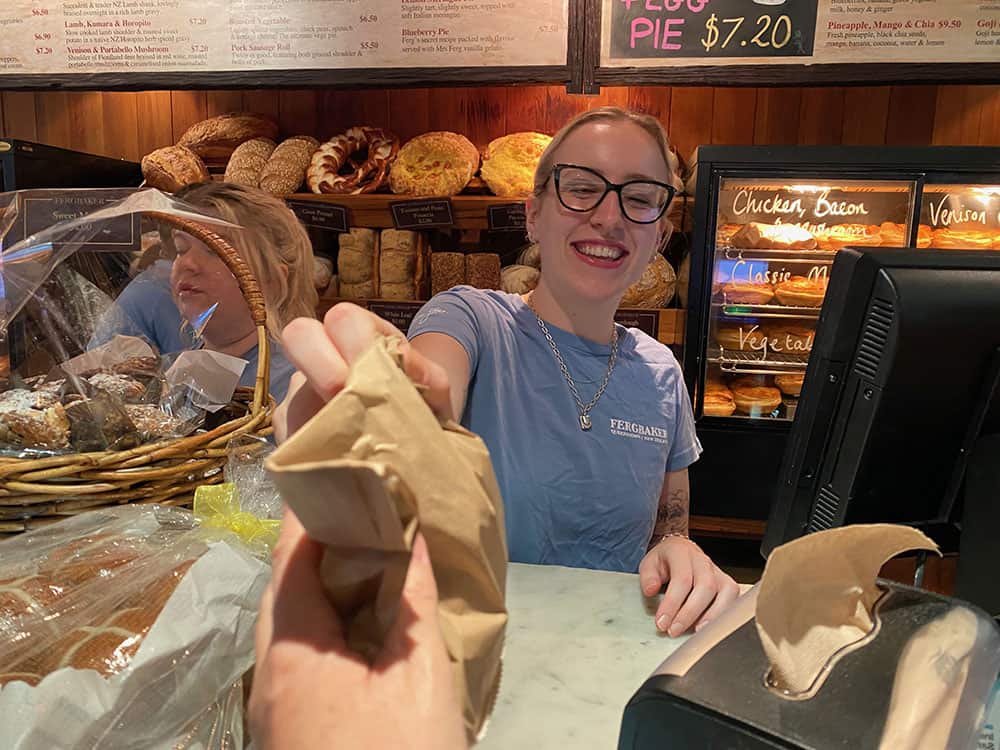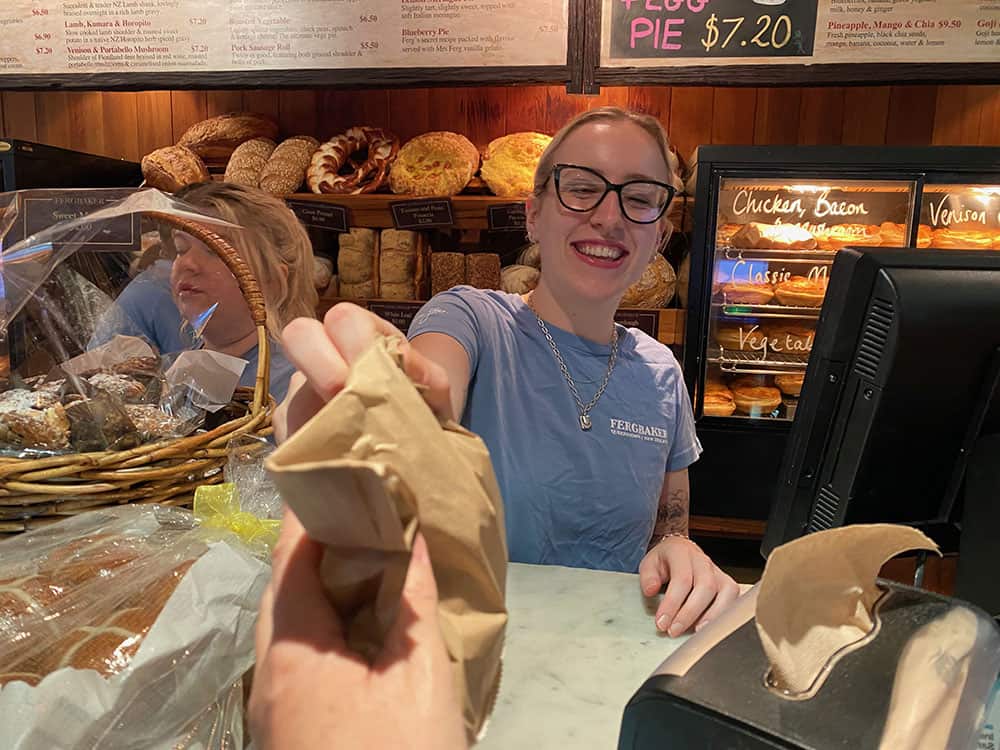 Go on a hike
If you're a walker or hiker, pack your trainers and pick a track. There are plenty of lovely walks from mild and sedate through to rugged ones that will take the whole day. Some are dog friendly, great for beginners. If it's epic views you're after you'll find no shortage.
To plan your hike check out 21 Queenstown walks.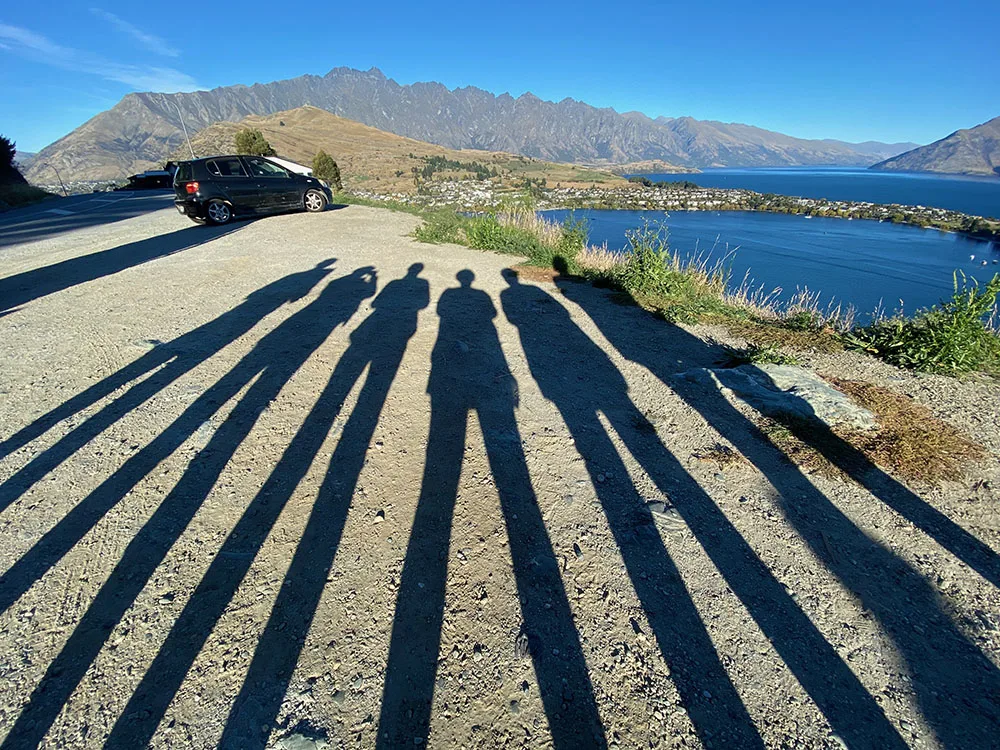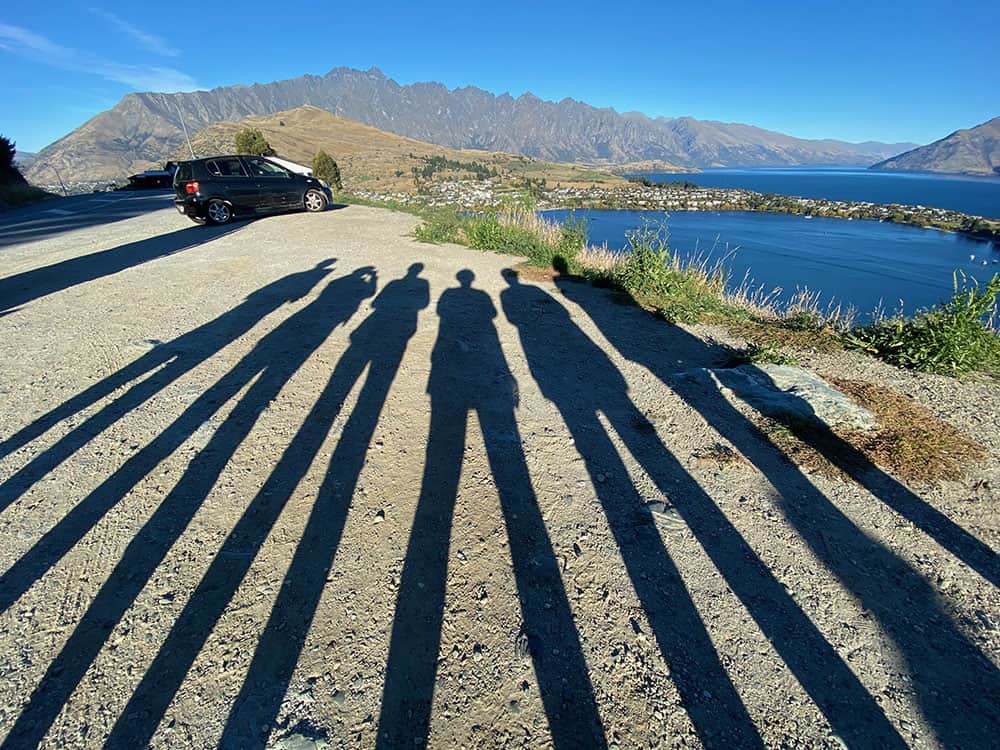 Here's my post on two hotels I stayed at in Queenstown: The Rees and Heritage Queenstown >>>SaveSaveSave
Save
Save