Are you heading off on a long haul flight from New Zealand or Australia and stopping over for a refuel on the way?
Whether you've chosen your flight on price, loyalty membership or because it offers a more direct route (note to our friends in the Northern Hemisphere, nothing is direct from New Zealand to Europe!), here is a round up of all the possible airports you could stop over in and what you can expect.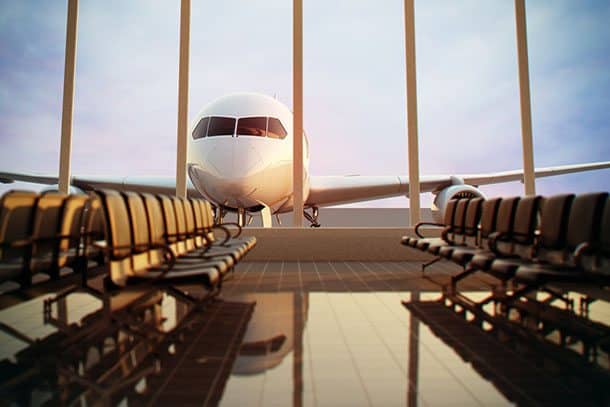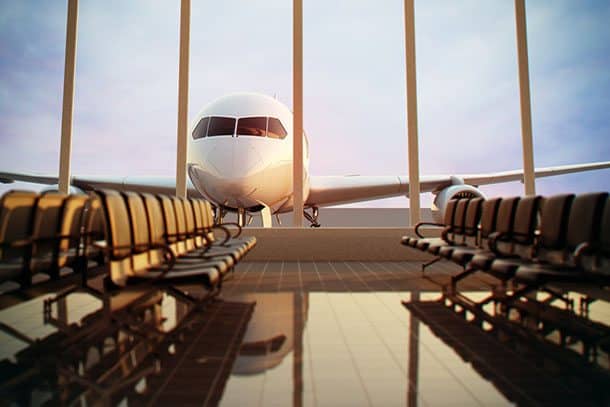 Your choice of stopovers or layovers from New Zealand and Australia to Europe are:
Abu Dhabi – there are three terminals and Etihad is the home airline, but as well as checking at the airport, there is a check in facility at a City Terminal so you can do that and just arrive at the airport one hour before their flight. You can do your Duty Free shopping online and here's a tip I learned the heard way: make sure you have local currency with you when you arrive for leaving the airport as taxis don't take credit cards and after about an hour I found an ATM (in another terminal) that dispensed cash. There is a children's play area in the terminal, sleeping pods, plenty of dining options and free Wifi.
Bangkok – Suvarnabhumi airport has shopping, dining and spa options, but if you're here for any length of time you can book a day room in six-hourly blocks with beds for a bit of a kip. Also as New Zealanders and Australians don't need a visa to visit Thailand, you could leave the airport and go into the city for a few hours. They have free Wifi and pay-per-use lounges if you want to relax in comfort.
Beijing – Beijing International Airport is about 40 minutes drive to downtown and doesn't have a lot to offer, but you could walk to the Hilton Hotel for a spa, gym and pool, which might be worth it. You can also book a day room. If you have five-plus hours, take a guided tour of Tiananmen Square and the Forbidden City. You'll also need to allow travel time, so be mindful of this. The airport has free Wifi and pay-per-use lounges.
Doha – Hamad International Airport in Qatar is the newest stopover option for kiwis on Qatar Airways. The airport opened in 2014 and this year won the 2016 Skytrax Award for Best Airport and Best Airport Staff in the Middle East. It's sleek and minimalistic. Expect high-end Duty Free shopping and dining options ranging from Burger King to seafood, Middle Eastern and European outlets. If you're travelling with kids you might like their Activity Nodes with TVs, Mac computers, interactive art pieces and family rooms. I can't see if there's a fee for this though. If you have more than 8 hours layover you might be eligible for a free hotel room and a transfer to get there. Free and unlimited Wifi. There are couches dotted around for sleeping if need be.
Dubai – this airport is huge, quite spectacular and home to Emirates Airline. Visit the zen gardens, book a little Snoozecube by the hour or book into the five-star Dubai International to use their pool and facilities and grab some sleep. If you're one of the 70 million passengers passing through here each year, go shopping and enjoy the complimentary shower facilities. If you have six hours or more, you could visit the Burj Khalifa, take a flight seeing tour or whiz around the city for a bit. They also have free Wifi and pay-per-use lounges.
Guangzhou – Baiyan International Airport is about an hour from the city, so factor in two hours for transferring if you want to leave, but the good news is the Pullman Hotel at the airport allows travellers to use its facilities if you're not staying. Take a dip in the pool, dine at their restaurant, book a massage – or book a room and grab some shut-eye before flying off again. If you have more than 12 hours, consider booking a half-day (six hour) tour. They also have free Wifi and pay-per-use lounges.
Hong Kong – this airport was once located in the middle of the city and I remember looking into people's windows as we landed among the skyscrapers! It was an easy city to stopover in by getting lost in street markets and taxiing back when you needed to. Today the airport is a long way from the city, but there are enough things to do to keep you amused for a few hours if need be. Wander through the Aviation Discovery Centre in T2, kids can play in the Dream Come True Education Park in T2 where they pretend to have different jobs, play multi-media golf in GreenLive Air, or watch a movie on the largest IMAX screen in Hong Kong. They have free Wifi and pay-per-use lounges.
Kuala Lumpur – KLIA is another award-winning airport. If you have time at KLIA, jump on the free shuttle bus and travel about six km to Mitsui Outlet Park for some factory outlet shopping therapy at their 127 stores. It's a joint venture with the airport, so there are flight departure boards in the mall. But at the airport is a children's play area, spa and the adjoining Sama Express Hotel for a rest or gym use. They also have free Wifi and pay-per-use lounges.
Los Angeles – the newly redesigned Tom Bradley Terminal at LAX serves Air New Zealand, Air Tahiti Nui and Fiji Airways (among others). It's a fabulous terminal and far exceeds any of the things to do at the other terminals. Duty free shopping and a huge food court with loads of dining options. Last time I was there a couple were playing live music which was great. They also have free Wifi and pay-per-use lounges.
Manila – Ninoy Aquino International Airport is now a possibility with Philippine Airlines flying from Auckland. Terminal 1 has lounges for economy class passengers which you can pay for. There are also a few shops and eateries, but you're only a few kilometres from town. If you have time, grab a taxi and while away some hours at the Mall of Asia. The airport also has free Wifi and pay-per-use lounges.
San Francisco – SFO has lots of things to keep you busy on a layover. I wouldn't plan on leaving the airport though as traffic into the city is terrible and unless you knew where you wanted to go on the BART (train) it's not worth it. Stay a night in San Francisco instead! The airport has kids interactive areas and the Aviation Museum and Library for plane lovers. There's also 87 shops and 66 restaurants to keep you sane as well as free Wifi and pay-per-use lounges.
Seoul – Incheon International Airport is consistently voted up there as one of the top airports in the world – and has a 72-hole golf course! Considered part of the airport facilities you can take a free shuttle bus to the course and choose to play 18 holes, go to the driving range or have a lesson. Back in the airport you can pay for a spa treatment, go the cinema, the indoor eco gardens, go ice skating and of course shopping and dining. With more time take a free transit tour and go and explore. They also have free Wifi and pay-per-use lounges.
Shanghai – Pudong International Airport is connected to the screamingly fast Maglev train so if you have a few hours you could head into the city for about $10. It also has plenty of restaurants and shopping, and a three-star hotel that books rooms by the hour. They do not have free Wifi but do have pay-per-use lounges.
Singapore – Changi Airport is probably my favourite airport as far as things to do goes. Its three terminals are connected by a sky train and you can spend time in any of them. Visit the cactus garden on the rooftop of T1, the sunflower and orchid gardens in T2, or the interactive sound and motion garden in T2, the butterfly garden with 1000 butterflies in T3 or take a swim on the rooftop of T1. Changi also has free sleeping areas, so if you have a few hours to kill and you've done the extensive dining, shopping and had a spa treatment, plonk yourself in one of their stretched out ergo seats. There is free Wifi throughout and pay-per-use lounges.
Tokyo – Narita International Airport houses a monstrous duty free area connecting 19 high end stores and they also run a variety of free cultural events. You might stumble upon a tea ceremony, or a calligraphy workshop. If you have more than four hours, leave the airport and take a free Narita Transit Tour. We've all heard about capsule hotels where you sleep in a little pod, well here you can try one out for a few hours. They also have free Wifi and pay-per-use lounges.
Vancouver – fly Air New Zealand and you can transit through Vanvouver, where the airport dining options are really good. If you need to overnight the Fairmont Hotel at Vancouver Airport has won awards and is perfect for a rest, a swim, the gym or a spa – although there is a spa in the airport too and free Wifi and pay-per-use lounges.
_________________
I'd love your comments and tips too, so do feel free to leave me a comment and let me know what you think of the airports you have laidover in!
Save
Save
Save
Save
Save