The Christchurch food scene might surprise and delight you!
What I love about the rebuild and restoration of Christchurch is the passionate entrepreneurial chefs and restaurant owners and the Cantabrians who have come back to start their own businesses in the city as it recovers from the 2010 and 2011 earthquakes.
If you're heading to the Garden City and want a recommendation for where to stay in Christchurch, I can suggest the Ibis Hotel on Hereford Street. It's nothing special to be honest, but it's new, clean, the bed is super comfy and towels are plush!
But the location is what is so great. It's half a block from the Terrace and shopping on Cashell Street as it's just a stone's throw from it all.
My last visit to Christchurch was for one whistle-stop night after finishing a fabulous West Coast tour and then taking the Trans Alpine train across from Greymouth. Still time to pop into two of these locations though!
You might also like these suggestions for some great things to do in Christchurch >>
Here are eight great restaurants in Christchurch I can recommend, from boho cafes to the farmer's market, and I really like them all.
If you're looking for where to eat or drink in Christchurch, start with these…

1 Mr Brightside Rooftop Bar opened in December 2020 on the rooftop of the Public Trust building on the Terrace. It's a fabulous spot and is the last bar in the city to see the sunset!
The name has three angles: that last sunset, looking on the bright side of life and the owners are serious Killers fans. You could be in any rooftop bar in the world up here with a ceiling that opens up on a cracking Canterbury day, or closes if it's a bit inclement.
They have a small plates/bar snack menu, but it's the cocktails you'd come here for of an afternoon or at the end of the night.
2 Chiwahwah is a Mexican restaurant on the Terrace that serves an excellent ceviche and a pretty decent passionfruit Margarita too!
We waited at the bar for about 20 minutes to get seated on a Thursday night (it might pay to book!) with the aforementioned passionfruit margo. We were offered a table outside and as it's under cover and the weather was warm we said yes. However be warned, it's a smoking area. After ordering and sitting through at least two cigs from the table beside us, I asked to be moved back inside.
The ambience inside is better too with eclectic art and great food.
3 Amazonita is located next to Chiwahwah alongside all the restaurants and bars along Oxford Terrace (formerly The Strip), facing the Avon river with a tram track and cobblestoned street in front of it.
Amazonita's exotic decor was designed by Izzard Design, based in Christchurch, and its inspiration is taken from th Amazon with a touch of the Med (go figure!), but you'll sit under hanging green foliage and I just love the artwork on the ceiling which is carried through to the menu. They also have a mighty fine cocktail list.
I tried the beef cheek and cream sauce parpadelle pasta, but the Portuguese seafood stew comes with squid rings and baby octopus and mussels in a tomato sauce with chorizo and bread and was deemed very delicious – and lighter than my meal if you're not after a big one.
4 Twenty Seven Steps is on New Regent Street, which is a little colourful street of wooden buildings that have come alive again with restaurants, bars and boutique shops and the tram line runs through here too. It is very near the still broken and fenced-off Christchurch cathedral.
Note: it's actually only 25 steps up to the first floor (unless you count the two paces to the second set of steps. Which I guess they do!)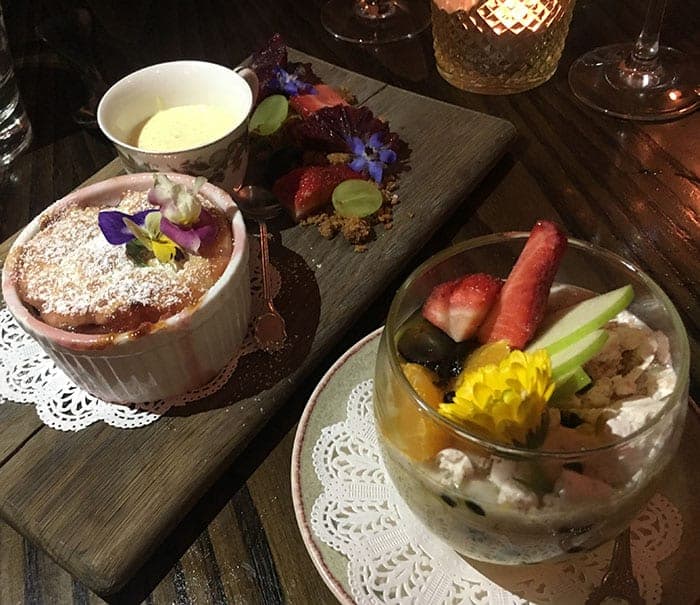 We started with big hunks of complimentary pumpkin and feta bread, then I had the fish of the day which was turbot with a large crab ravioli and a potato croquet and salad.
It was lovely but as I had eaten the Amazonita meal for lunch I struggled to finish my plate! However we all know the pudding stomach is separate and as luck would have it, four of us had just enough room to share two amazing desserts: passionfruit rice pudding with roasted coconut and a rhubarb crumble with custard.
They do two sittings per night so you're stuck with 6.30pm or 8.30pm – however rock up whenever and you might just be lucky.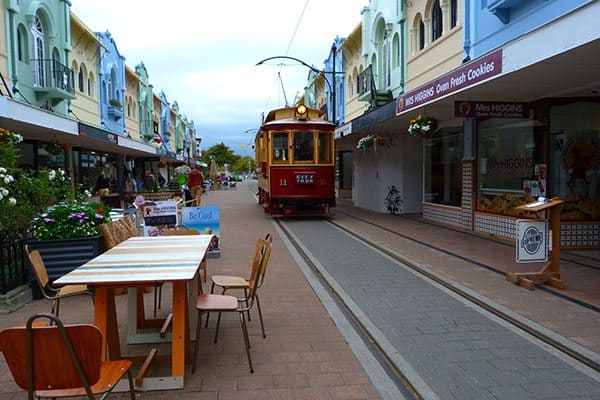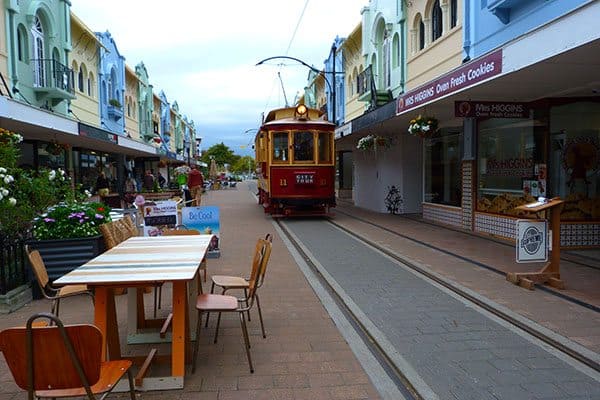 Riverside Market is filled with food shops and we ate here four times there in three days!
5 My pick for a delicious breakfast is a Pure Pulp bowl – which they'll make to order. Just tell them what you like and voila, it'll be whipped up in a jiffy. Below are our bowls with granola, coconut yogurt, açai berry sorbet, banana, kiwifruit and strawberries.
6 Tacos! For a cheap and cheerful, yet really tasty, lunch grab a taco from Cluck Cluck Chicken. I've fallen in love with the pork taco with crackling. So much so that I've one twice now!
7 Posh Porridge at the Saturday Christchurch Farmer's Market is the sole reason some people come here! At $10 a bowl is not a cheap brekkie, but it's what they do with it.
Your dollop of porridge is heaped in a compostable bowl with your choice of toppings. I chose stewed rhubarb and apple with coconut crumble then added my own extras. Choices are dried fruits and chocolate, honey and various types and milk and cream. Whiskey soaked raisin porridge is also a popular choice 😉
Don't confuse this market on Kahu Road, Riccarton with the Riccarton Market outside the race course on Sundays!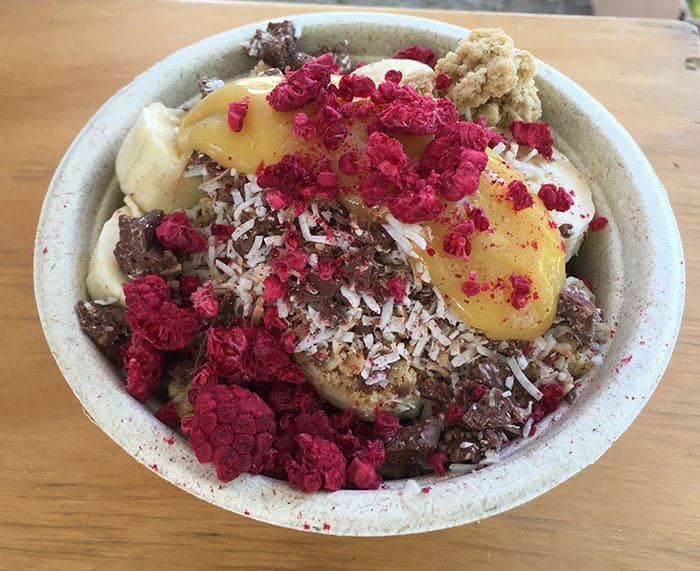 8 The Fermentist has made it to my 2020 update thanks to being alerted to it by a reader and then finding consistently great Tripadvisor reviews. I have not been yet myself, but I know I need to! It is a micro brewery making certified carbon zero certified beer and cider. The Taproom boasts seasonal food sourced as locally as possible.
For a fun weekend break, take the Trans Alpine to Greymouth and follow my West Coast itinerary to Nelson. You'd have to read it from end to start though!
Christchurch also has two great weekend markets which are in this list of the best Farmers Markets and Weekend Markets in New Zealand.
By the way, did you know I have an online store, Freedom Road, selling gorgeous handbags I import from Italy, as well as jewellery and cute clothing? Click below to have a look around 🙂 I ship NZ-wide.