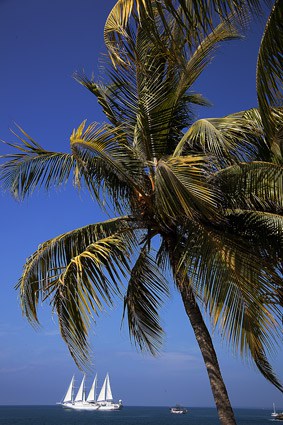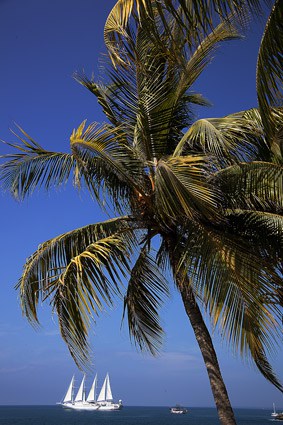 How about combining the best of both worlds? Tahiti and a luxury yacht.
A little birdie has just tweeted that luxury brand Windstar Cruises is going to embark on a series of Tahiti voyages in 2014.
The elegant, four-masted Wind Spirit will sail week-long itineraries that will stop at Moorea, Taha'a where vanilla grows in abundance, Raiatea known as the sacred island of Tahiti, Huahine with its lush tropical landscapes and cute villages, and the famous Bora Bora where every honeymooner given the chance would love to go.
This French-built sailing boat has 6 billowing sails covering 21,500 sq feet to sit under as the tropical breeze wraps around you. It only takes up to 148 guests in deluxe ocean view suites and has wide teak decks with plenty of hidden nooks to relax during the day.
There's also a gym, piano bar, spa, casino and shop onboard for when you've had enough swimming, snoozing or reading your book!
From the back of the yacht, you can jump in and out of the water for swimming and snorkelling, use the paddle boards, windsurfers and kayaks, and even go water skiing.
In the evening local Tahitian dancers are invited onboard to wow you with their dance moves – and if you've ever tried to learn that fast hip wiggle, you'll know just how skilled they are!
The hardest decision you'll have to make is choosing where to eat. The Restaurant offers gourmet, a-la carte dinner in the evenings and the Veranda is a casual buffet with full-service dining for breakfast and lunch. But you can also dine under the stars at Candles for steaks and skewers.