Whether you're a Kiwi looking for a staycation idea or you're reading this from overseas to get some ideas for your visit to New Zealand, this one-week itinerary of Northland and the Bay of Islands covers all the highlights.
How to see the Bay of Islands and Northland in 1 week
In one week you can easily see the heroes of the "winterless north": Tane Mahuta – Lord of the Forest in Waipoua, Opononi and exploring the Hokianga on Northland's west coast. Plus spend a few hours lunching in Kerikeri en route to Paihia. Stay in cute Russell village and visit Waitangi, boogie board on the sand dunes of Ninety Mile Beach and stand at the very northern tip of New Zealand at the Cape Reinga lighthouse.
Here's my 6-day/7-night itinerary from Auckland for how to fit all this in, including tips for where to stay to base yourself for day trips and some delicious ideas for meals.
Where is Northland?
Northland starts at Whangarei, which is about a three-and-a-half hour drive from Auckland, but as you can see from the map below, we are going way further north than that.
The Bay of Islands includes Paihia and Russell and is in the eastern part of Northland.
Day 1: Auckland to Hokianga
Depart Auckland and head towards the north west coast stopping for lunch at the Kauri Museum. It's a nice place to break the journey, read a little of the history of the kauri mining in this area, souvenir shop and eat at their cafe.
Drive about another hour and a half to the Waipoua Forest and see two incredible trees: Tane Mahuta, Lord of the Forest (but come back tomorrow night on an evening tour with a local guide), and a little further along, a lesser known kauri but even wider in girth than Tane is Te Matua Ngahere, the Father of the Forest. It's such a dramatic view as you walk around the bend and see a giant grey wall, then realise it's the trunk!
Stay in the Hokianga for 2 nights. On my tour we've chosen the Copthorne for its amazing views, lovely rooms and crayfish dinner!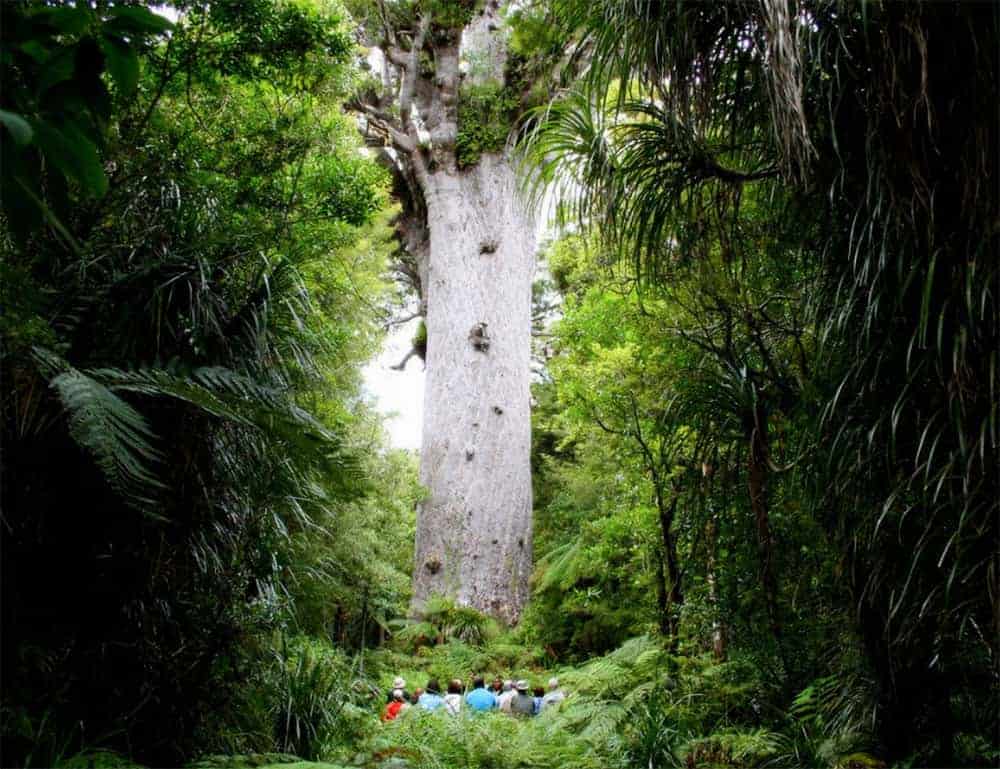 Day 2: Hokianga
Today explore the Hokianga region including Opononi where Opononi "the friendly dolphin" entertained swimmers for 10 months in the 1950s. A statue of Opo now sits on a concrete plinth in memory of this extraordinary animal who loved playing with the public and even let the little ones ride on her back.
Have lunch at Rawene and maybe dinner back to the Opononi Hotel.
Tonight head out to explore Tane Mahuta on an evening tour with local Maori guides at Footprints Waipoua telling stories of their ancestors and the cultural significance of this mighty 2000-year old tree that was just a ricker when Jesus was alive.
Day 3: Hokianga – Kerikeri – Russell
If it's Sunday leave early to visit the Kerikeri Farmer's Market then maybe head to Marsden Estate Winery for lunch. The Stone Store is a famous icon in Kerikeri so spend an hour or two wandering through the town down to the water.
I would only go to Russell today if you are staying there over night. Otherwise do it in a couple of days. If you are staying in Russell and you're driving your own car you'll need to take the car ferry from Opua to Russell. If you're on a bus or a tour, they will do that (with your luggage) while you could hop off for a look around the seaside town of Paihia and take the short ferry ride from there to quaint Russell village.
If you're looking for a great place to stay, I really like the Duke of Marlborough on the waterfront right at the pier.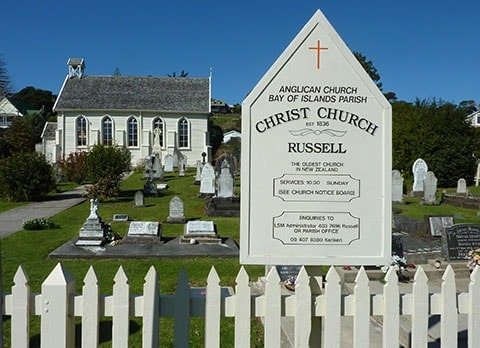 Day 4: Cape Reinga and Ninety Mile Beach
This is a whole day trip and if you want to drive on the sand of Ninety Mile Beach (classed as an actual New Zealand highway) you'll need to take an authorised tour.
The cool thing is they also carry boogie boards in their coach so when you get to the sand dunes you can climb to the top (it's exhausting!) and board down on your tummy. Pro tip: do not open your mouth and scream – it'll get filled with sand!
Depending on the tides you'll either visit Ninety Mile Beach on your way up or back from Cape Reinga so the bus can drive along the beach to the sand dunes.
Cape Reinga is the very northern tip of New Zealand and where the Tasman Sea meets the Pacific Ocean. On some days you can even see where these two oceans collide.
Cape Reinga is a very spiritual place for Maori and hopefully you'll have a Maori guide (like I did the last time I did this tour) who will tell you all about the significance of this place and maybe even sing a waiata as you drive up. They believe the spirits of their dead gather here before they leave Earth.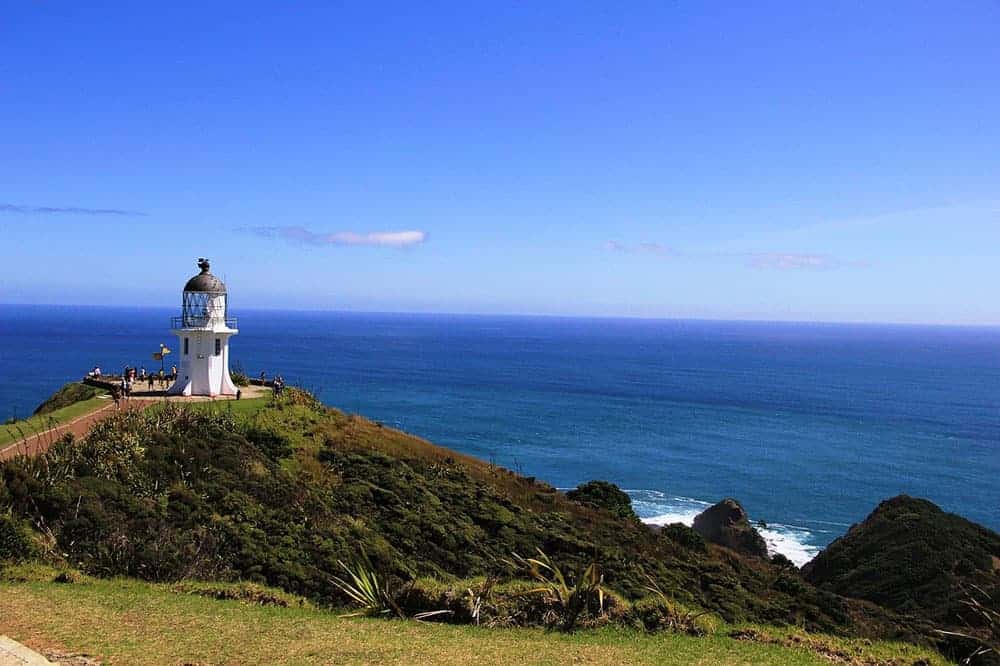 Day 5: Waitangi and Paihia
Today is the day to visit Waitangi, another significant place in the birthplace of New Zealand where the Treaty of Waitangi was signed on 6 February 1840 between Maori leaders and the British Crown outlining how New Zealand would be governed.
The Treaty grounds are like a living museum with the original buildings and a marae to wander through and look at the carvings from iwi all over New Zealand. Each year on February 6 Waitangi is celebrated and dignitaries come from all over the country to celebrate.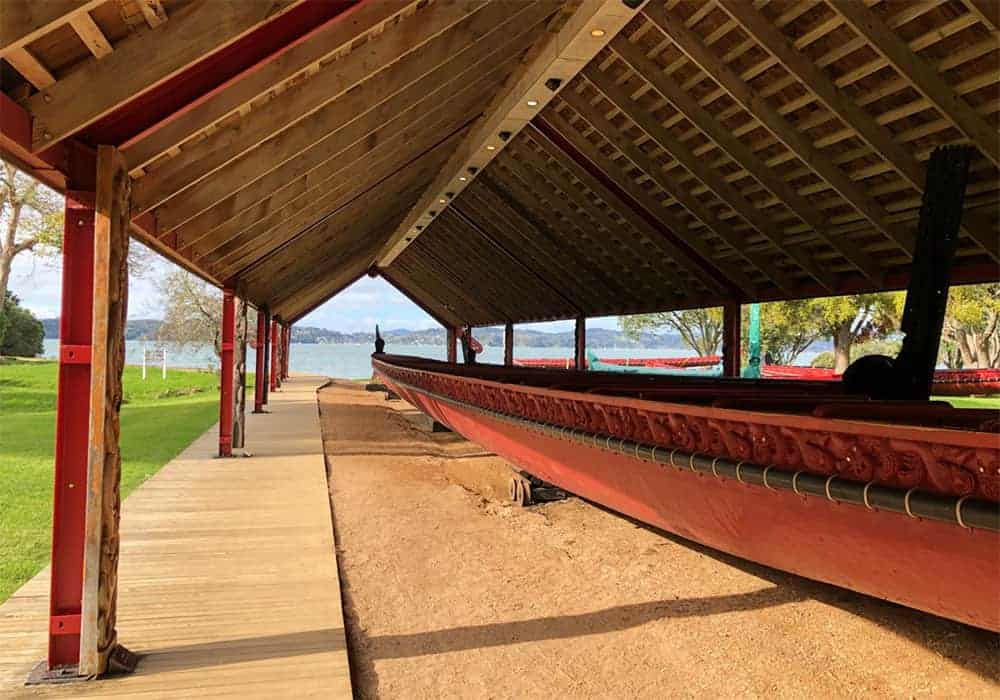 Day 6: Russell and Paihia
Use today as a free day in Russell for a walk through this historic town, once known as the Hell Hole of New Zealand thanks to the whaling that was done here turning the sea red with blood. There are a few quaint shops to browse, lots of walks with gorgeous views to do and beaches to swim at.
Or take the ferry across to Paihia where all the fun boats go from. You could take a fast boat out to the Hole in the Rock, or take the slower boat and maybe see dolphins on the way.
If it's dolphins you really want to see take a dolphin tour to wherever they are, or a sight-seeing heli tour, or take a ferry out to Ururupukapuka Island where there is a cafe, a gorgeous jetty and plenty of space for swimming, walking and enjoying the day.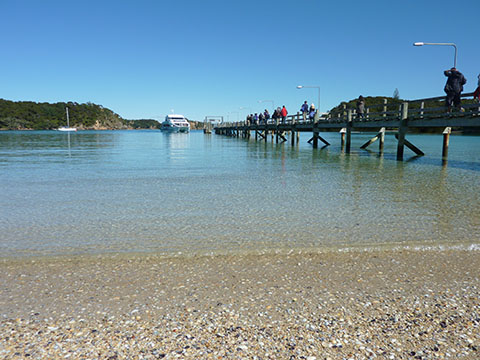 Day 7: Auckland
Today we leave Northland and return back to Auckland with a stop for a walk at Whangarei Falls (it'll take about 30-45 mins) then head to Matakana (which is worth a day trip from Auckland on its own!) for lunch at the Sculptureum and a garden tour.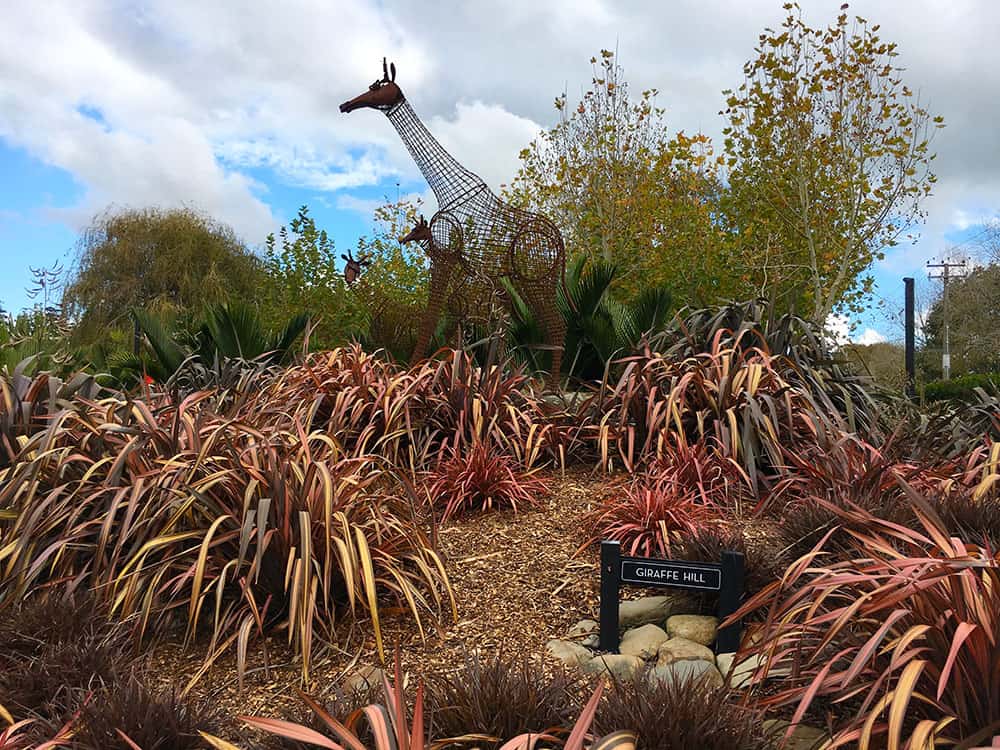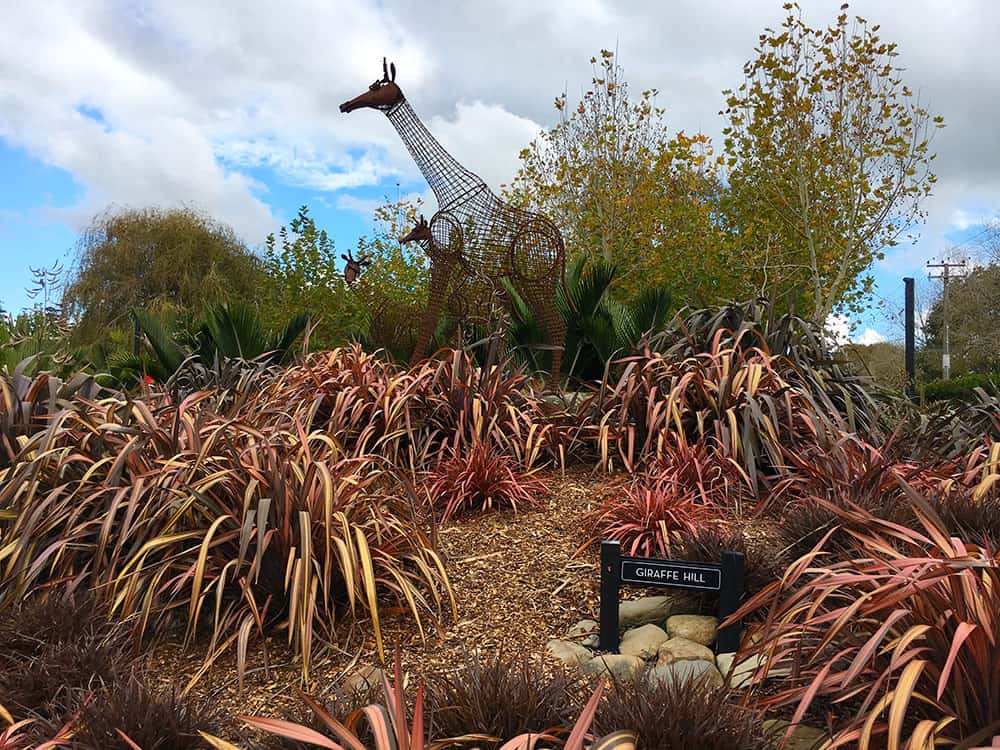 If you have more time, a night or two in Matakana will be the perfect end to your busy week. There is plenty to do, including these 10 things within cooee of Matakana, and the Saturday markets are so popular people make a day trip from Auckland just to shop here.
And if you're planning on seeing more of the country, you will love my ultimate New Zealand itinerary with my recommendations for how long to spend in each region.