Wills and Kate's (aka William and Catherine's) wedding is coming up on April 29th and while personally I'll be drinking tea with my pinky out, glued to the TV for the biggest royal wedding of our generation, some of you (you know who you are) will be in London for the nuptial knotting and may well want to celebrate as if you too had the Windsor wallet.
Here is a list of great castles in the UK, some you can stay in and some you can just peer through…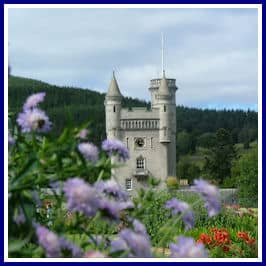 1. Balmoral Castle and Estate: Take a tour around Balmoral Castle; a favourite summer residence of the Royal Family. As well as the castle, the estate itself covers 50,000 acres of heather clad hills and ancient Caledonian woodland.
2. Buckingham Palace: No trip to London is complete without peering through the gates of Buckingham Palace, the official London residence of Britain's sovereign. If you visit during the summer you can tour the State Rooms.
3. Windsor Castle: The largest and oldest occupied castle in the world, Windsor is one of the official residences of Her Majesty The Queen. The Castle's dramatic site encapsulates 900 years of British history. It covers an area of 26 acres and contains, as well as a royal palace, a magnificent chapel.
4. Edinburgh Castle: Explore this astonishing castle fortress which dominates Edinburgh's skyline from its position atop the volcanic Castle Rock. Home to the Honours of Scotland (Scottish Crown Jewels), there are centuries of royal history to discover here.
5. Hampton Court Palace: Favourite stomping ground of the notorious King Henry VII, Hampton Court is the oldest Tudor palace in England and has endless attractions including the Tudor kitchens, its world-famous maze and the State and King's Apartments.
6. Palace of Holyroodhouse: Visit the Queen's official residence in Scotland. Situated at the end of the Royal Mile, the Palace of Holyroodhouse has many connections with Scotland's turbulent past, including Mary, Queen of Scots, who lived there in the 16th century.
7. Dover Castle: Explore this historic fortress, built by Henry II, which has guarded Britain from invasion for nearly 900 years. It starred in the Other Boleyn Girl as the Tower of London.
8. Clarence House: The engagement announcement was made from Clarence House, office of the Prince of Wales and the Duchess of Cornwall, where Kate and William gave their first joint interview. It opens for tours in summer.
9. Sandringham: The much-loved country retreat of Her Majesty The Queen, Sandringham has been the private home of four generations of British monarchs since 1862. You can tour the estate in the spring and summer.
10. Royal Brighton Pavilion: Tour this magnificent building, the favourite getaway of the Prince Regent later, King George IV. The Royal Pavilion is remarkable for its exotic oriental appearance both inside and out.
11. Corfe Castle: Explore this majestic ruin built by William I soon after his arrival in Britain in 1066. One of Britain's most romantic spots, it has a wonderful Royal history waiting to be discovered.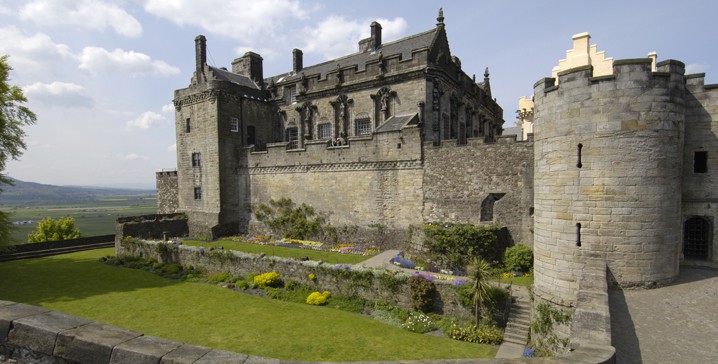 12. Stirling Castle: See the story of the monarchy in Scotland unfold before your eyes at this majestic fortress that's been a royal stronghold, a regimental garrison and coronation site of several Scottish Kings and Queens including Mary, Queen of Scots, in 1543.
13. Syon House: The last surviving ducal residence complete with its country estate in Greater London. You'll spot several of its lavish interiors in the film the Madness of King George.
14. Thornbury Castle: Stay in this luxurious castle that once entertained kings and queens – Henry VIII and Anne Boleyn once walked the rooms and grounds. You can even stay in a room where they slept!
15. Tintagel Castle: Head to the wild and unspoiled cliffs of Tintagel to discover the mythical birthplace of King Arthur. Legend has it that this ancient king was born here and that the wizard Merlin lived in a cave nearby.
16. Urquhart Castle, Loch Ness: Robert the Bruce controlled this key castle after he became King of Scots and today you'll get a real sense of Urquhart's strategic importance. With commanding views over Loch Ness it's also beautifully sited.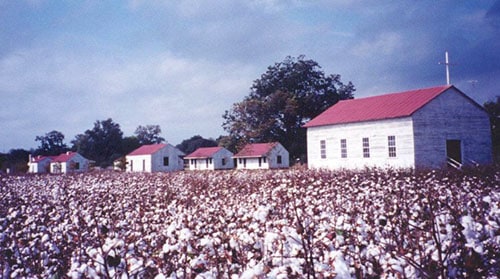 17. Frogmore House: Set in Windsor's Home Park, Frogmore House is renowned for its beautiful landscaped garden and 18th-century lake, and is where Queen Victoria is buried.
18. Inverlochy Castle: Nestling in the foothills of Ben Nevis, Inverlochy Castle sits amidst some of Scotland's finest scenery – and you can stay there! Visiting in 1873, Queen Victoria spent a week sketching and painting and wrote 'I never saw a lovelier or more romantic spot'.
19. Kenilworth Castle and Elizabethan Garden: This vast medieval fortress which became an Elizabethan palace is one of Britain's largest and has connections with many monarchs, especially Queen Elizabeth I, who visited her favourite, Robert Dudley while he lived there.
20. Kensington Palace: This was a favourite residence of successive sovereigns until 1760. It was also the birthplace and childhood home of Queen Victoria. Today Kensington Palace accommodates the offices and private apartments of a number of members of the Royal Family.
21. Leeds Castle: Near Maidstone in Kent, Leeds Castle is set in 500 acres of beautiful parkland and gardens, and is the result of 900 years of alterations and changes. It was a royal palace to the medieval and Tudor kings and queens of England.
22. Penrhyn Castle: Located between Snowdonia and the Isle of Anglesey, this enormous 19th-century neo-Norman castle is crammed with fascinating items, such as a one-ton slate bed made for Queen Victoria.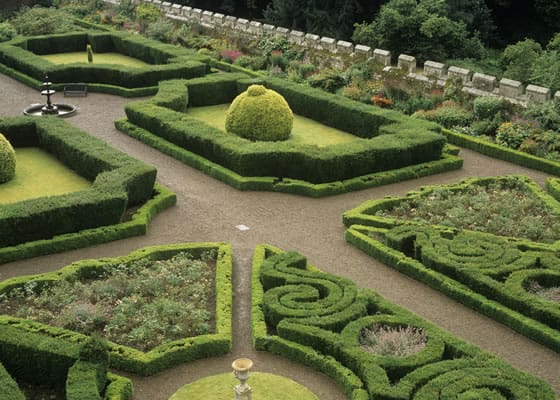 23. Chillingham Castle: Once 'base-camp' for the 1298 conquering attack on William Wallace ("Braveheart") by King Edward 1, today it is visited as one of the most haunted stately homes in Britain.
24. Airth Castle: Be King or Queen for the night with a stay at Airth Castle Hotel. Tucked away in the Scottish Heartlands on William the Conqueror's old stomping grounds, the 17th-century castle is framed with traditional turrets and surrounded by perfectly manicured grounds.
25. Amberley Castle: Built in 1100, the castle has been visited by many royals including Henry VIII and Elizabeth II. Set in West Sussex and briefly owned by the Duke of Norfolk, the castle is now houses a luxury hotel.
26. Arundel Castle: This spectacular castle is the current home of the Duke and Duchess of Norfolk, but is open to visitors year-round. It has been featured in many films, including Young Victoria and The Madness of King George.
27. Borthwick Castle: Find this twin-towered fortress in the rolling green hills of Scotland. Steeped in history, the castle is said to be haunted by a servant girl from the time of Lord Bothwick, who hosted Mary Queen of Scots on her honeymoon.
28. Caernarfon Castle: Towering above this pre-Roman town's picturesque harbour, the medieval fortress at Caernarfon was built by Edward I and offers beautiful views of the Menai Strait, the Isle of Anglesey and the Irish Sea beyond.
29. Carisbrooke Castle: Best known as the site where Charles I was imprisoned, this beautifully-preserved stone castle was built in 1100. While there, catch a daily demonstration by the Carisbrooke donkeys, which still operate the tread wheel in the Elizabethan wheelhouse.
30. Castell Coch: Step into the pages of a fairytale with a visit to Castell Coch. This Gothic Revival castle is nothing less than magical; the perfect setting to image William and Kate's "happily ever after"…