Guest post from Nancy Toro, a part-time teacher currently living in Venice.
________________________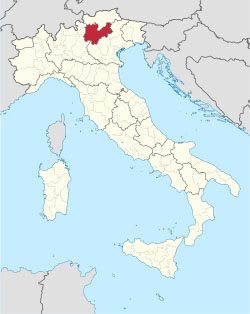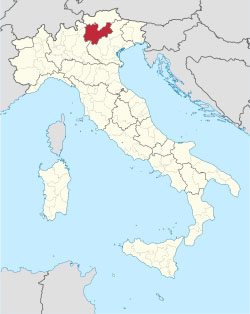 Earlier this year my friend and I wanted to go to a place that we had never been before, so we decided upon a weekend in Andalo, a small town in Trentino in northeast Italy at the foot of Paganella mountain.
Andalo is well-known to Italians for its sports and breathtaking views, but it's not so well known to the rest of us! And unlike many tourist towns in the same area on the Brenta Dolomites, it is open all year round.
Where to stay in Trentino
Trentino is a ski town so if you come when there's no snow, you won't want a hotel next to the ski slope. As this was a girls weekend, we chose Hotel Dolce Avita which just seemed made for us: 4-star luxury and an extra bonus, which I will reveal later…
The thing I liked most about this hotel was the visual touches. When we arrived it was evening and cold outside, but everything we touched (literally) inside is made of wood or natural textiles. The walls of our room are covered by wood, with a warm colour and a lovely hand painted decoration in front of the bed.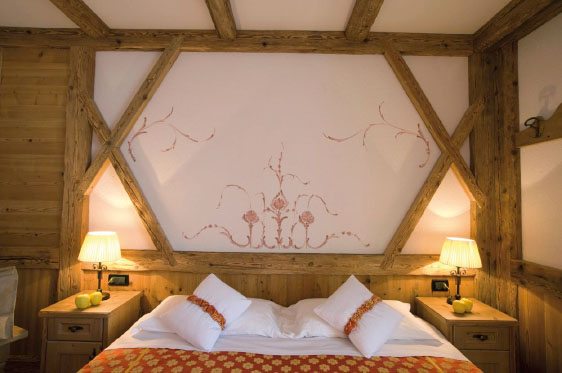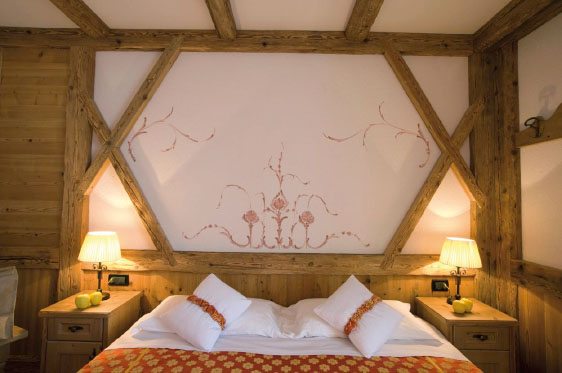 What to do in Trentino
Trentino is an enchanting destination for those who love open-air life. On the Brenta Dolomites at the foot of Paganella mountain, is Andalo, with breathtaking views to breathe deeply of the mountain air. Sports, gastronomy and relaxation are just some ideas for a holiday that put this resort in first place no matter the season.
Trekkers and walkers can have fun with classic walks or Nordic Walking with poles which tone and strengthen the legs and buttocks, improve posture and promote circulation! There is also the opportunity to admire the flora and fauna with a simple mountain bike ride: you do not need to be professional as the suggested itineraries range from challenging to relaxing with "bicilettate" on the flat and downhill. A good choice for the whole family.
For those who love the mountains and delving into nature, there are facilities that offer various tourist routes, guided or not.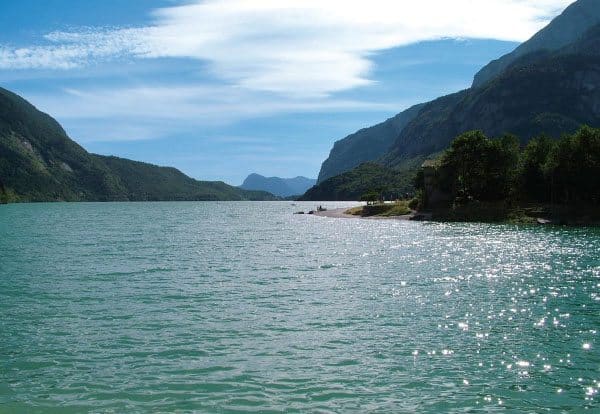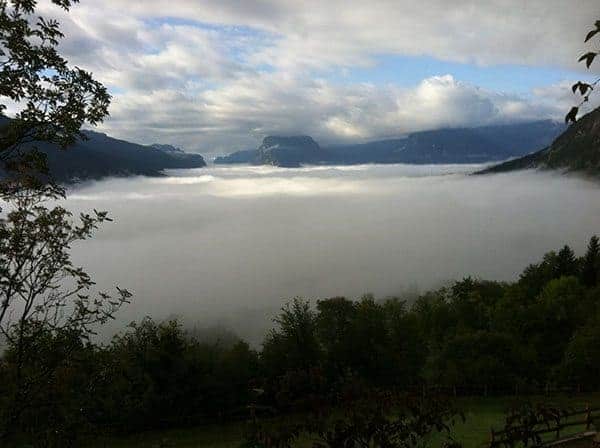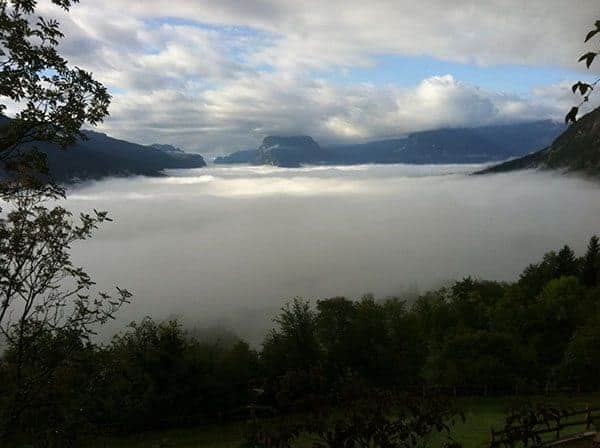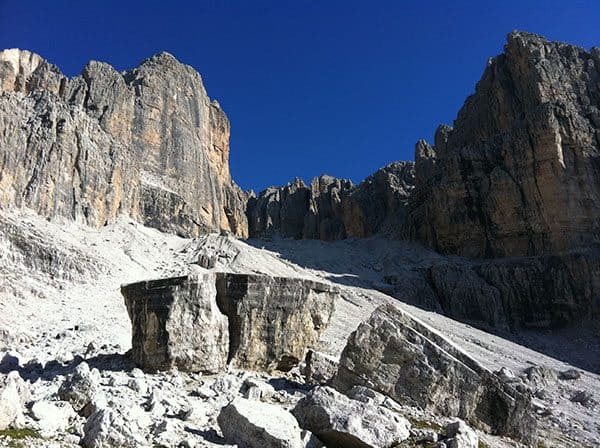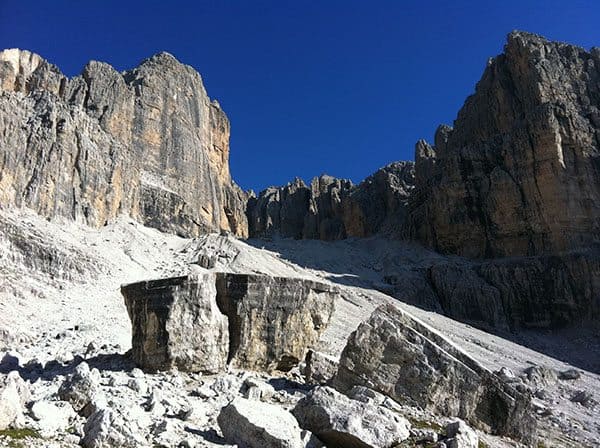 Hotel Dolce Avita provides excursions with guides. There are activities for everyone, so your only decision is how to choose from high-altitude hiking, mountain biking, climbing, hiking and canoeing. We joined a walking group for beginners and followed the guide around the lake (Lago di Andalo), seeing many tourists, amateur walkers and cyclists.
Andalo is part of the Adamello-Brenta Natural Park, and every breath we took was fresh air with the scent of the forest.
For more adventurous souls, Dolce Avita offers a special activity program for climbing routes in the area, accompanied by mountain Paganella Brenta expert guides: iron stairs paths or wire ropes for a type of hiking very similar to climbing. While for those who prefer a quiet walk in the woods, it is possible to opt for gentle walks in the Natural Park Adamello Brenta and Dolomites.
Trentino is also renowned for its culinary specialities, so some may like to taste the pleasures of the palate and be guided by a professional sommelier on a tour of the best wineries in the area.
______________________
Extra bonus at Hotel Dolce Avita

Here is the bonus: the sauna!
After almost six hours of walking our feet were as heavy as elephants and there was nothing better than a sauna. The room is not very large, but very quiet and well-equipped. Bliss.
Besides the sauna, at the wellness centre of the hotel there are also swimming pool and spa packages. That I might try that next time!
*This is a sponsored post written exclusively for Blogger at Large readers.

Save
Save