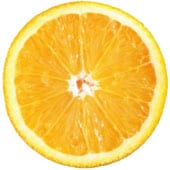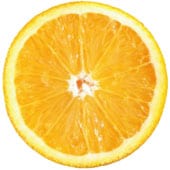 If you think of Orange County like a slice of the very citrus fruit it is named after, then Irvine is the centre hub from which all the other segments sprawl. It's also probably California's most affordable destination to base yourself at with plenty to keep you busy in every direction. There's hiking, golfing and an award-winning farmer's market right here, and then a bunch of day trips within an easy drive. Here's what you can do…
Where to stay/eat:
I stayed at the Hyatt, Irvine. It's a AAA-rated hotel and probably most regularly used for conference delegates and business travellers. It has a lovely pool surrounded by lounge chairs for when you're not out exploring, but the restaurant 6ix Park Grill is a real find.
Have a drink outside by the fire pit and then ask Ted, chef de cuisine, to suggest his best choices. That's what we did and he was only too happy to point us in the delicious direction of scallops prepared three ways (grilled and raw served on shells with different sauces). 6ix Park Grill is also famous for its prime cuts of beef, so it would have been rude not to order a juicy steak, medium-rare! Then the piste de resistance is their secret dessert menu accessed by scanning the QR code with my phone. Very unique and a really great way to engage guests. The restaurant also prides itself on locally grown and produced food and organic and sustainable practices.
Irvine for Kids
Kids will love Pretend City. It's one of those places that you need to allow a couple of hours to get the hang of it, then be left to their own devices and play at being adults. It's primarily an educational playground where kids earn "money" for doing various "jobs" then they go to the "bank" and can choose to spend it at the supermarket and stock up their baskets with play food items from the shelves.
There's a school, a police station, library, restaurant, bank, hospital, theatre and more. Kids can be doctors or patients and dress up accordingly, using crutches if they fancy a broken leg, or a stethoscope if they're going to attempt to fix it. They can play chef to create the food of the day, or "buy" a slice of (pretend) pizza from the restaurant. School groups come here often and I can imagine if you lived nearby, this would be your weekly play date venue where parents can either join in – or go get a coffee and leave the kids to it.
Best places to visit in Orange County:
Knott's Berry Farm – the 1st theme park in the US is actually Knott's Berry Farm. And yes, it started life as a berry farm. Here's a piece of info to help you win the next pub quiz: boysenberries were invented here! But do not be fooled into thinking this is a tame little theme park, these rides are waaay scarier than Disney!
Disneyland – visit the happiest place on Earth. Get there early to beat the crowds and plan to stay all day. You'll need all that time to see everything. And don't forget there's California Adventure Park just across the courtyard too with the new Cars Land park that opened in June 2012. (Read my blog with a video of the Radiator Racers Ride here>>>)
Angel Stadium of Anaheim (formerly Anaheim Stadium) – go see the Angels play baseball. Sing the star spangled banner at full roar, eat hot dogs and brush up on the lyrics to Take me out to the Ball Game because you'll be belting that out at the 7th inning. (Read my blog here about going to the game>>>)
Hit the beaches:
Within about a half hour drive from Irvine you can choose from 3 great beaches, Laguna Beach, Newport Beach and Huntington Beach (aka Surf City USA). There's restaurants and bars, shopping and art galleries. Do what we did and start at the southern end – Laguna – and potter along north stopping wherever your fancy takes you.
I stayed 2 days at Huntington Beach a couple of years ago and enjoyed segway riding, Mexican food and a very groovy hotel on the beach. (Read my Huntington Beach blog here>>>)
If your family is doing the States on a budget, Irvine is an excellent base to stay – and there's loads more things to do here than I've mentioned. Jump here to Destination Irvine and check out up coming events and more attractions.
___________________________________________________________