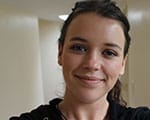 This is a guest post by new Wellington resident and university student, Maggie Tweedie. In between her studies and socialising she's exploring her new city and blogging about it. It's great to have her onboard at Blogger at Large!
_________________________________
Recently I've been playing tour guide to a lot of visitors to Wellington. My new move has brought excitement to many family and friends fascinated by the little capital. The trip out to Scorching Bay has become one of my favourites and on a beaut day, is one of Wellington's hidden gems.
You will need:
• A car
• Walking gear
• Your wallet
• Google maps/ a Wellington Local
Start at Oriental Bay where the waterfront is often occupied by people exercising and families taking a stroll. Then to Miramar to take a look at Peter Jackson's huge green screen. It's a sucker for the inner tourist and a great chat for those interested in our film industry.
Over the hill you will go as you wind down the steep and skinny Wellington streets. Scorching Bay's overwhelming view will greet you on the Miramar Peninsula.
Now off you go to 'Scorch-O-Rama' please!
It's one of Wellington's most famous cafes. Always packed so I recommend booking ahead. Although I have been numerous times but have never had to wait more than 5 minutes. Known for their milkshakes where you choose the topping, ice cream and sauce… delish!
A great family place sitting on the waterfront with a relaxed atmosphere and good service too. After your café treat, sit on the beach to digest your meal. Scorching Bay has a playground, public facilities and is one of Wellington's finest sandy beaches.
Get your walking gear on:
Turn left at Scorch-O-Rama and wind around the bay for about 2 minutes. To access Fort Ballance access the walking path at the north end of the grass above the road. Parking is available on the side of the road on the grass.
A 15 minute walk up a steep road will give your guests a slice of history. Old army bunkers from a primary military fort that was built in 1885 out of fear from Russian threat in World war II are at the top of the hill. As well as a killer view to catch your breath. Once the haunt of soldiers, the bunker is now a fortress for young creativity covered by graffiti screaming colourfully on the walls. A home for skaters and underground gigs, this place holds a youthful Wellington vibe.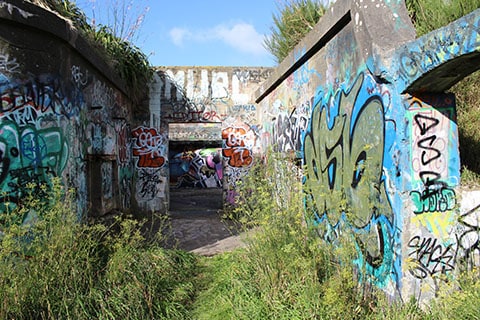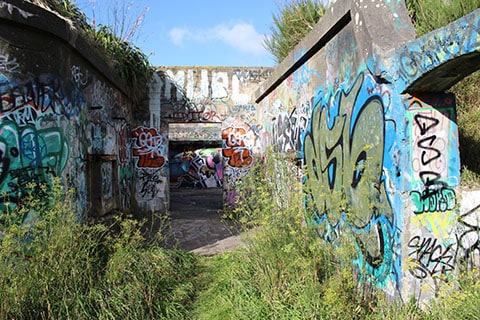 All up this adventure can take a few hours, and is best done in the sun!
_________________________________