I've just returned from a press conference attended by the glitterati of New Zealand's media: Stuff, NZME, NBR, Dan News, Let's Travel and a bunch of aviation and travel writers, a blogger… Oh, and Richard Quest. YES CNN's Richard Quest! (cue: selfie) to celebrate the arrival of Qatar Airways inaugural flight to Auckland.
It was held at Auckland's Sofitel Hotel and followed by lunch, which is smart if you want media to turn out in the middle of the day. At least three of us caught the ferry over from Waiheke just for the occasion!
Qatar Airways touched down at Auckland International Airport on Waitangi Day to be greeted by a water spray guard of honour and as much fanfare as Kiwis can muster outside of Waitangi protests and barbecues on the beach.
Actually the arrival of the SkyTrax multi award-winning airline into Auckland is a bit of a big deal. And they're not going to try and compete with Emirates five daily double-decker A380s leaving NZ (four from Auckland and one from Christchurch) bound for Dubai because they are bringing smaller planes but boasting better service. Five-star service, they said.
They've also rattled Air New Zealand's cage as group Chief Executive Mr Akbar Al Baker explained with no holds barred: Air New Zealand have succumbed to their alliance partner pressure, he believes, and have cancelled the long standing SPA agreement which meant they would work together on getting visitors further into NZ than just Auckland. The highly respected Qatar CEO considers this the "height of hypocrisy".
Then we finished with official presents and lunch…
Where is Qatar?
Good question! I just looked up the world map and Qatar sits like an appendix to the left of the UAE, bordering Saudi Arabia.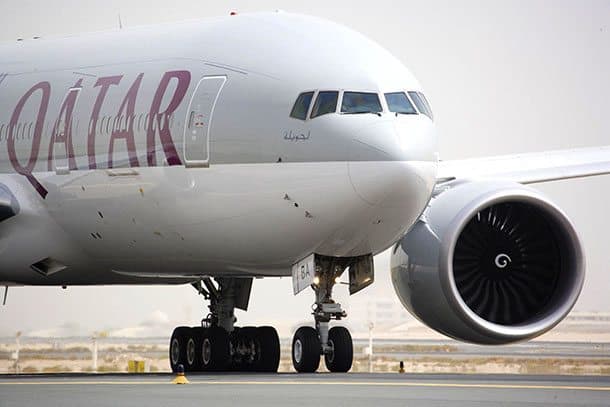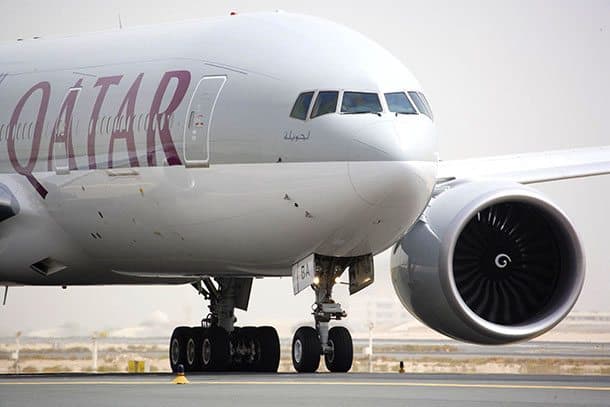 What's so great about Qatar Airways arrival?
• The daily direct flights from Auckland to Doha will take 17 hours 30 minutes making it the longest flight in the world. Enough time to watch the entire Lord of the Rings trilogy – twice!
• 150 destinations from Hamad International Airport, Doha with connecting flights taking anywhere from 30 to 90 minutes.
• Free visitors visa to Qatar for up to four days if you want to stopover.
• A not insignificant boost of $198 million per year into the NZ economy.
• Economy class seat reclines 34 inches (Air New Zealand is 32 and Qantas is 31).
• The slight downside for those stopping over in Doha on their return to NZ is that your flight leaves at 2.50AM! I'd suggest you spend your stopover time on the way up and just scoot through the airport in transit coming home 🙂
• Qatar Airways is part of One World so you can collect or spend your airpoints if you're that way inclined.
• The inflight entertainment system offers passengers up to 3,000 entertainment options from the latest blockbuster movies, TV box sets, music, games plus on-board WiFi.
• If you're sports mad, Qatar Airways is a sponsor of FC Barcelona so I'm guessing there might be some sweet Barca deals from time to time!
Save
Save
Save