This is my ultimate check list of what I pack in my cabin bag to ensure the least amount of hassle on flights to anywhere.
So as you will know, I live in New Zealand. That's pretty far from pretty much anywhere – except Australia and the South Pacific (our little idyll). For us Kiwis, travelling 10-12 hours on a plane in Economy class is pretty normal. And that's only half way to Europe if that's our final destination!
My cabin bag is a little wheelie bag because I can also throw my handbag on my shoulder and wheel my checked-in luggage and my cabin bag like holding the hands of two children. I can also use my cabin bag as a foot rest, which is especially comfy if I'm lucky enough to score a bulk head seat with the extra leg room. But even at 5'2″, my cabin bag sometimes pops under the seat in front of me and also doubles as a footrest.
I have my little ritual for making myself comfy in Economy and thought you might get some ideas.
Here is my cabin bag check list: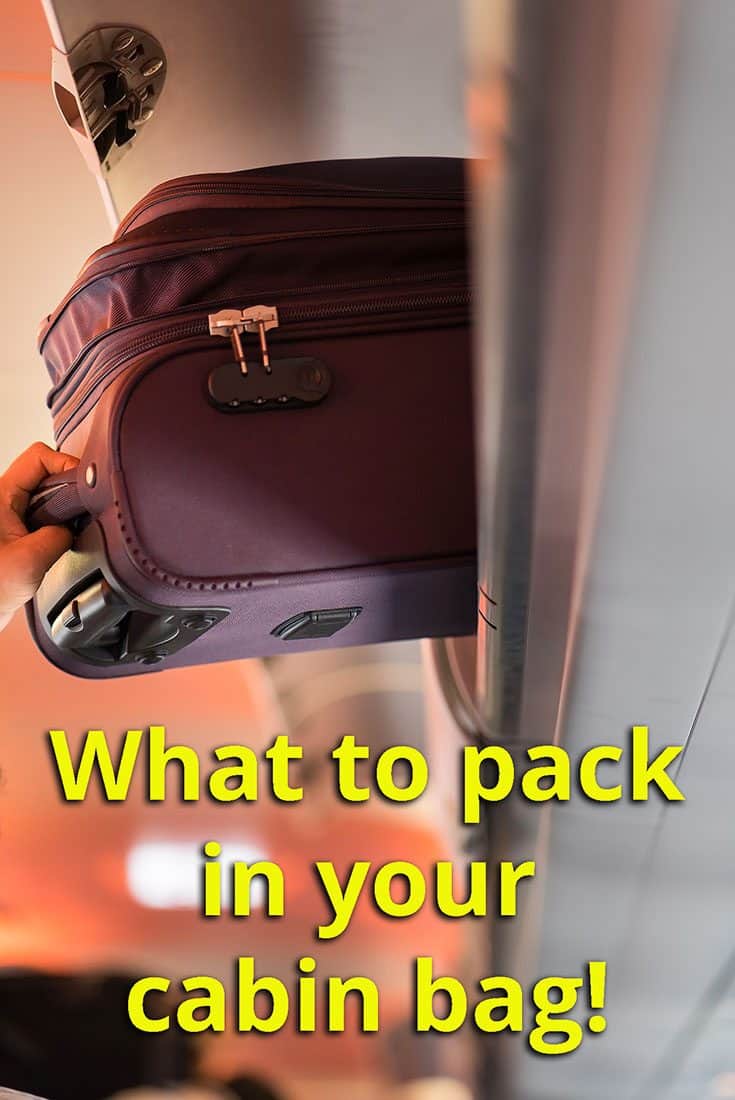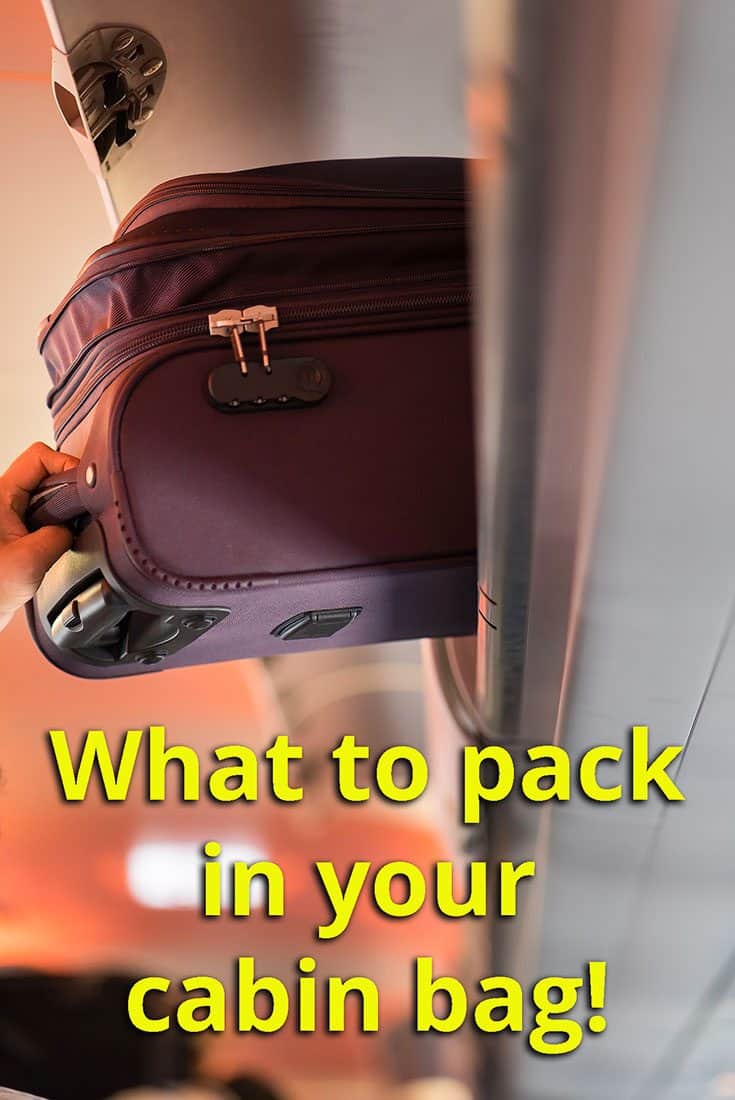 ⇒ In the external pocket I put my laptop and travel documents which I print out (hotel confirmations, car rental bookings, etc) and slip into a clear folder.
⇒ A small zipped bag with chargers and cords is packed inside.
⇒ Light slip-on slippers and warm socks which I put on pretty much as soon as I get to my seat. I like to pack merino or possum socks because I wear leggings, which are nice and elasticatedly comfy, but can result in cold ankles. The slippers are little cheapie slide ons that I use for walking about and going to the loo. Especially for going to the loo! You don't want to step on anything nasty – even basin water is an icky thought.
⇒ Neck pillow is essential. Once you've travelled with one you won't go back! I make sure mine has a dome in front so I can fasten it around the bag handle and it takes up no room inside. It's also brilliant for sliding round your head when you want to rest your chin on the pillow part. (See my range of micro bead and memory foam pillows in store >>) But lately I have upgraded to the award-winning Cabeau pillow which fits snugly like a memory foam neck brace. I love it!
⇒ Noise cancelling headphones are what most people insist on, but I find them too bulky when sleeping and especially with a neck pillow. Instead I use my iPhone earbuds which fit easily in my ears and create better sound than the airline head sets.
⇒ Eye mask. Don't laugh, but this is also a key item because you need a dark space if you're going to get some sleep.
⇒ Water bottle. I often forget this, but always regret it. I take a slim thermos which I can fill up before I get on the plane from a water fountain. They fit nicely into those ridiculously small seat pockets but means you won't be dying of thirst in the middle of the night and pressing your hostie button for them to come and save you.
⇒ Pashmina or large scarf is always handy for creating more of a nest or wrapping round your shoulders if the plane is cold. I've usually also got a pair of clean underwear in case my luggage doesn't arrive. I never pack an extra set of clothes for that event because if (and when) it happens, you'll get some compensation to go out and buy some stuff.
⇒ I also have a book in there and take most of these things out as soon as I sit down so once I'm in, I'm done.
⇒ I also take prescription sleeping tablets which usually give me about 4 hours sleep, which is about ideal once you've had your dinner, watched a movie and read a little bit of your book before the tablet kicks in! Ask your doctor which ones will be ok for you, but I like Lorazipam or Temazipam.
And finally, it's a mental game! Before you even get to the airport plan out the next few hours. Your book, a movie, eating (take your own treats too), do crosswords or sudoku, listen to music, get some work done, write a blog post (!) – whatever it is you need to do to dial yourself down and relax.
Happy flying!
_________________________________
I have opened my own online Travel Store and sell many of the above items, including a whole section on cabin bags.
Or, for my readers who are not in New Zealand, I have now curated this list on Amazon of gorgeous luggage and bags, plus clever and helpful travel accessories. SaveSaveSave