Palm Springs is synonymous with desert heat, Joshua Trees and mid-century modern architecture.
But a buzzing food scene inspired me and I found some other great things to do in Palm Springs to keep you busy for a weekend, like a brand new spa I could spend a whole day at some tours.
I've just had my fourth visit to Palm Springs, about a 2-hour drive south-east from Los Angeles.
This is a fabulous spot for a day trip from LA or even stay a week as there's plenty to do here outside of Coachella!
There are golf resorts and ones that throw pool parties with live DJs, family friendly, pet friendly and a big welcome to the LGBTQ community.
I've walked on the San Andreas Fault, had the most decadent spa treatment I've ever had, drove through Joshua Tree, ogled the mid-century modern architecture and more.
So here goes… my top suggestions for things to do in Palm Springs: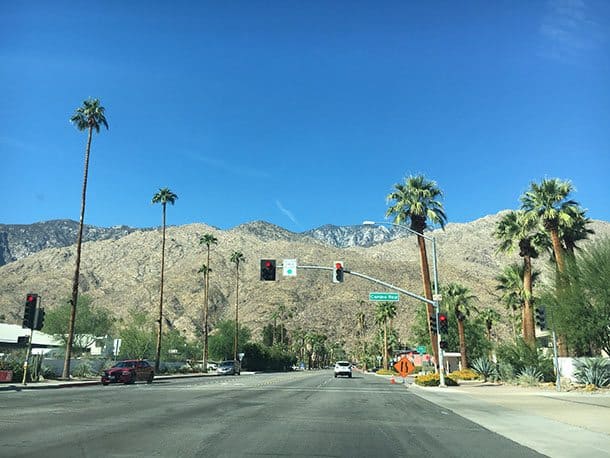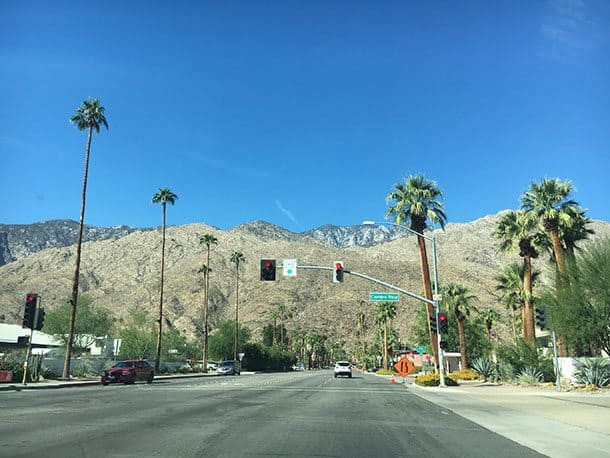 There are nine cities that make up Greater Palm Springs: Palm Springs, Cathedral City, Rancho Mirage, Palm Desert, Indian Wells, Indio, La Quinta, Coachella, Desert Hot Springs, each a little different but the hero is undoubtedly Palm Springs.
So in no particular order I now list some of the coolest things to do here…
Joshua Tree National Park
One of the biggest highlights is to take a few hours and drive out to see the remarkable Joshua trees, named for their reaching spiky leaves that the Mormon pioneers who found the place (after the Indians of course) thought reminded them of the Biblical Joshua finally arriving at the Promised Land.
But as well as the trees are the extraordinary boulders that you can climb or just take endless photos of.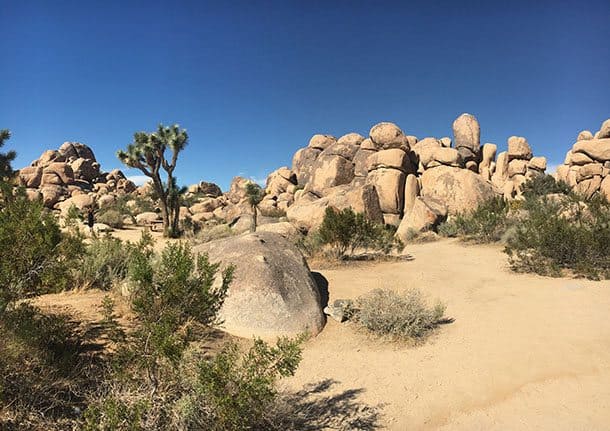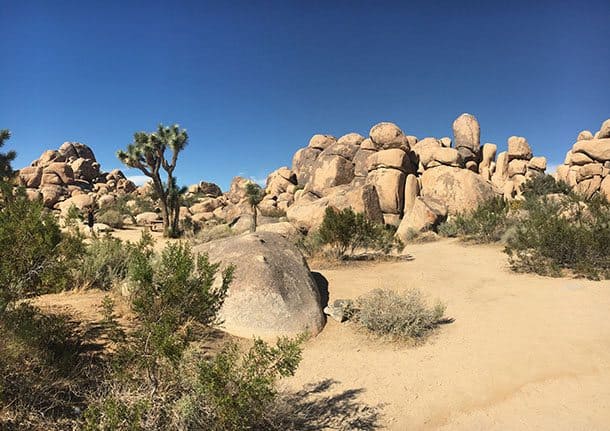 Plan to spend a couple of hours just driving through so you have a bit of time to stop and take photos, or stay in a Joshua Tree cabin and spend the night.
You need to pay $25 for a two-day car pass to the national park from a shop the entrance to the park, or $80 for a year which gives you access to all the US national parks.
Joshua Tree National Park also made this list of 20 fun destinations for Spring Break in the US.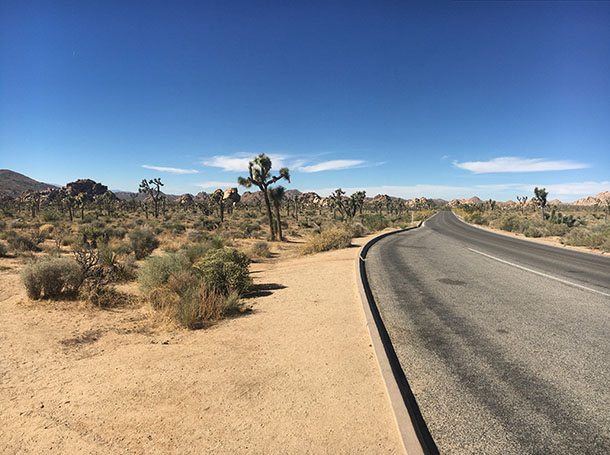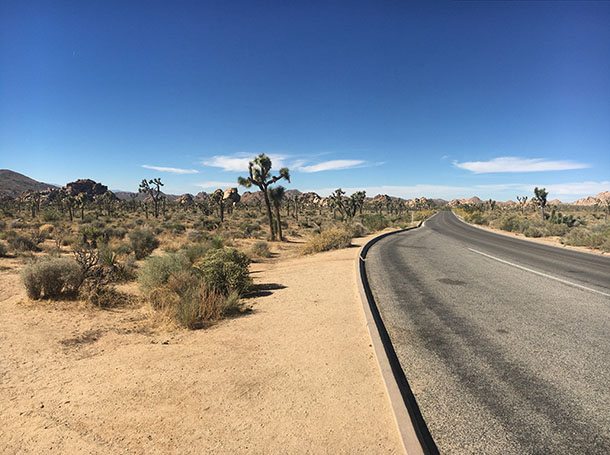 Have a spa day at The Spa Séc-he
This new and state of the art spa facility is located on top the aqua calientes natural hot springs where the waters are thousands of years old by the time they come to the surface. But the best thing is you can pay for one treatment and stay all day using their facilities which includes a gym, swimming pool, mineral pools, salt cave, sauna and various relaxing rooms.
I had a collagen facial and then stayed for lunch by the pool. You can read more about my spa day at Spa Séc-he here.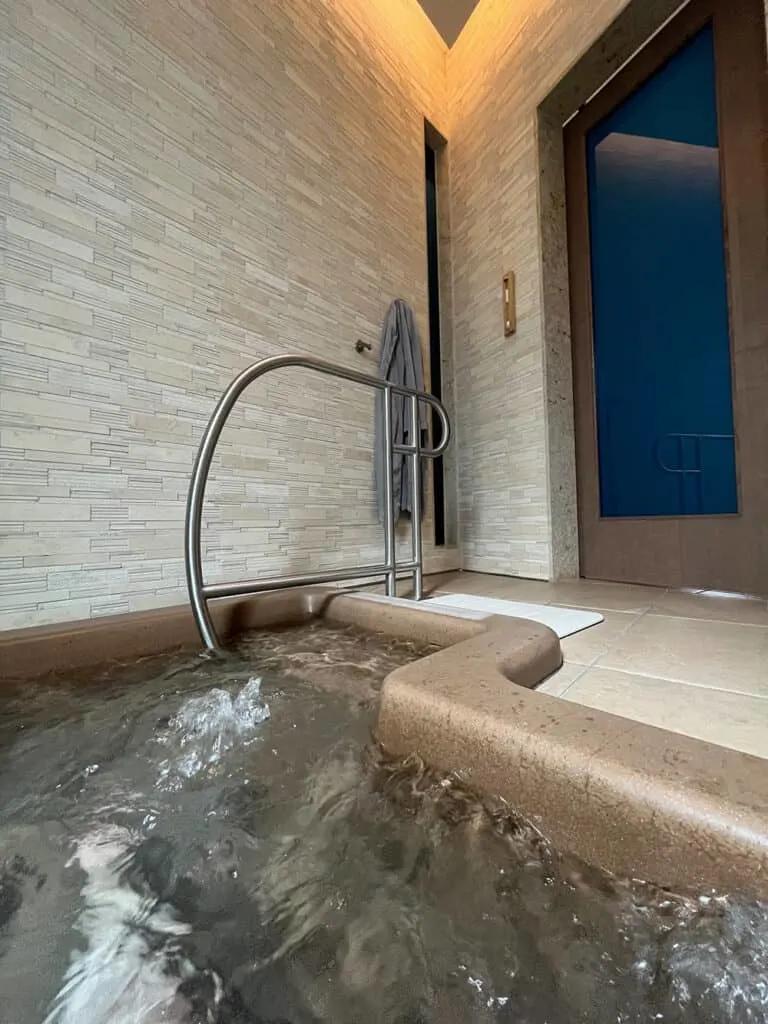 Dine at Pappy and Harriets in Pioneertown
On your way back from Joshua Tree, turn off to Pioneertown and plan to have a pint or a meal at this old saloon bar, Pappy and Harriets. It's closed Tuesday and Wednesday, but at 5pm Monday when we arrived, there was a line out the door.
It's a big place too and live music is often played. They smoke meats out the back and the whole place was originally built as a movie set in the 1940s which is now a functioning little town.
Play golf in Palm Springs!
There are 100 golf courses in Palm Springs! Actually more than 100. If you're a golfer check out this site palmsprings.golf/com to see all the courses, costs and book a tee time.
Try a date shake!
90% of all dates exported from the United States come from Palm Springs and if you want a great date shake, head to Shields Date Garden where they use dehydrated date crystals and vanilla ice cream to make what is really dessert in a cup.
Or if you want to visit the #1 date shake place in Palm Springs, head out to Windmill Market. They use fresh Medjool dates and whip them into a paste first, then add ice cream and milk. This location is a good idea on your way driving back to LA. We got a couple for the road!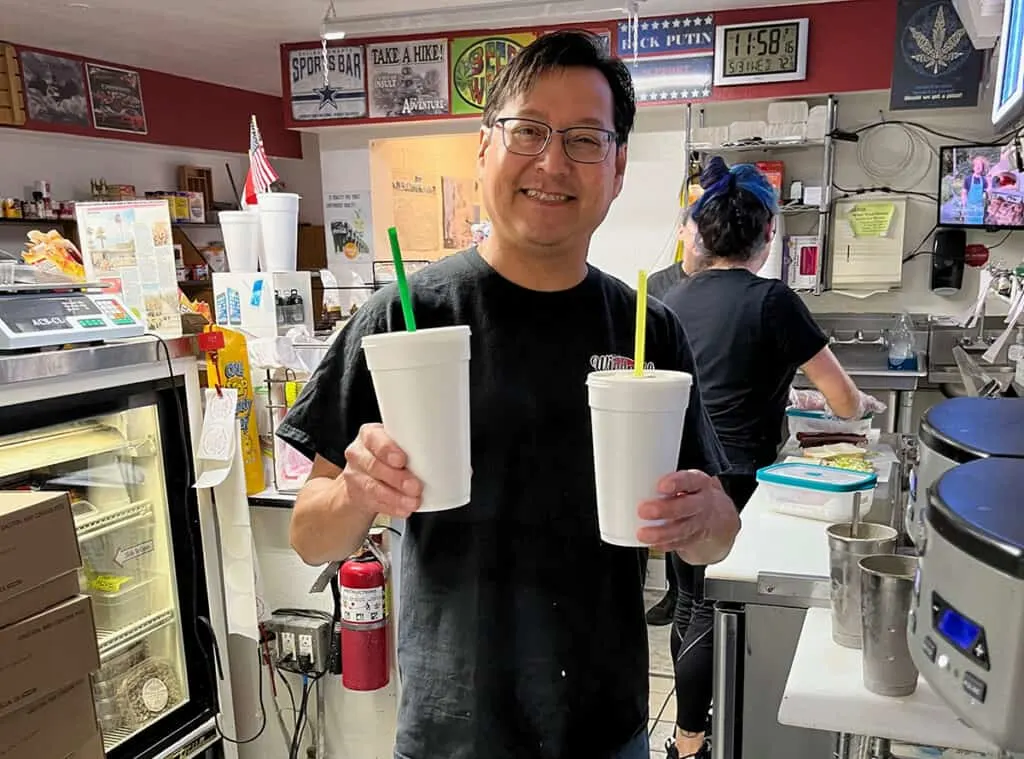 Ride up the mountain on the Palm Springs Aerial Tramway
This is a 4km ride in a rotating gondola up 8,500 feet to the top of Mt. San Jacinto, along the Chino Canyon, where it's 30 degrees cooler and even snows up here in winter, with the snow remaining until early summer. I know, crazy!
There's a restaurant and bar up here and 60km of hiking trails. Or you can just take photos of the view and head back down. The ideal summer escape when temps in the city are up to 120 degrees!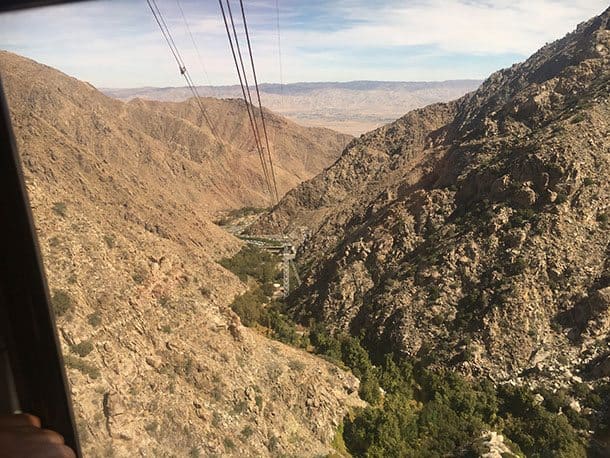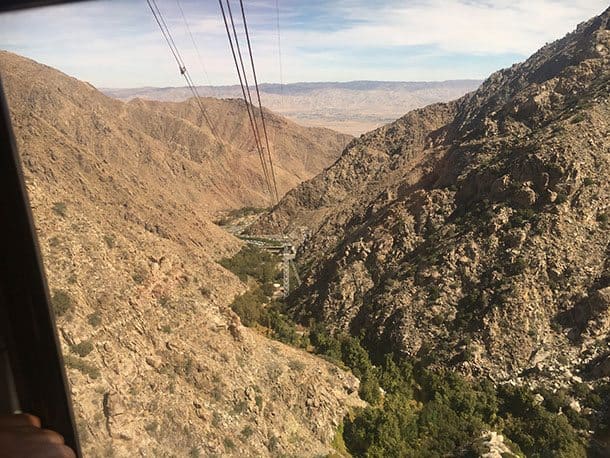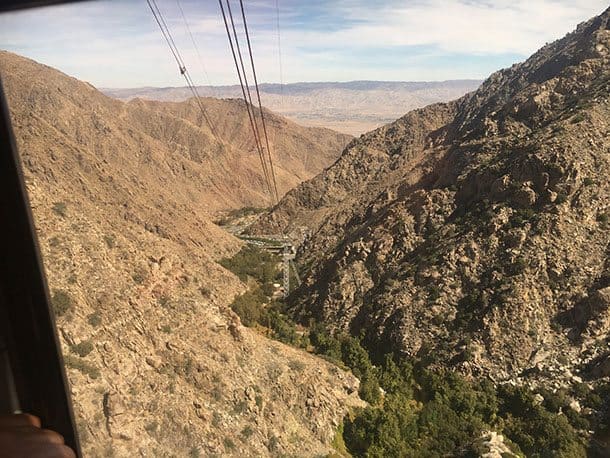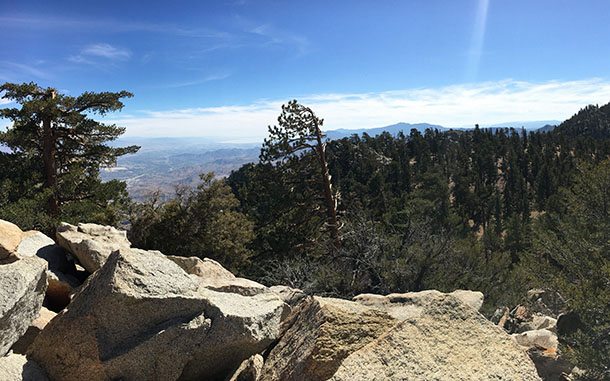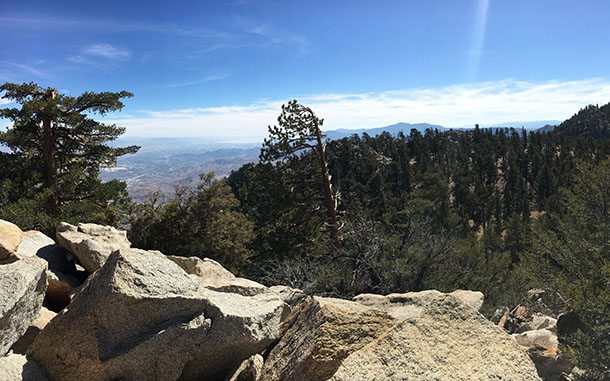 Explore the Mid-century Modern architecture
The 1960s is still in full swing in Palm Springs and in February and October you can go into some of the best examples of these homes and twirl in circles at just how cool they are.
The October event is the Fall Preview for the 11-day February event, but even the Fall Preview has become a 4-day event in itself with bus tours around the best neighbourhoods showcasing the 60s architecture and design and loads of exciting events including house tours.
You can see more of my recent 2-hour private driving tour past some amazing homes here – including the house Elvis and Priscilla honeymooned in, and Leo DiCaprio's that you can stay in!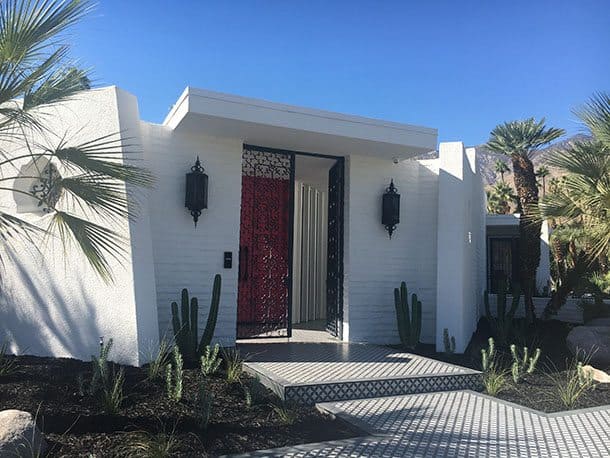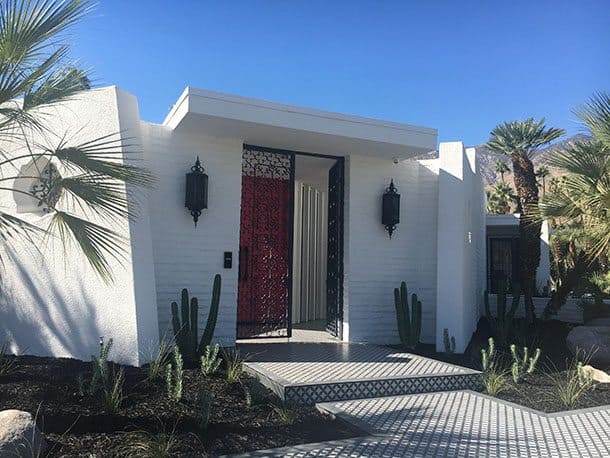 But in February Modernism Week sees people coming from all over the world for the 11-day event which includes films, cocktail parties, lectures from architects and designers, double-decker bus tours so you can peer over the fences (!), and a nosey through some of the most amazing homes out here in the desert.
Jump onto modernismweek.com for more info about what's going on and to get your tickets. They sell out fast.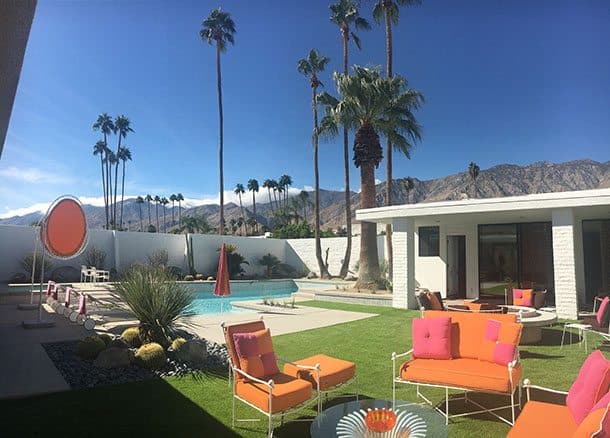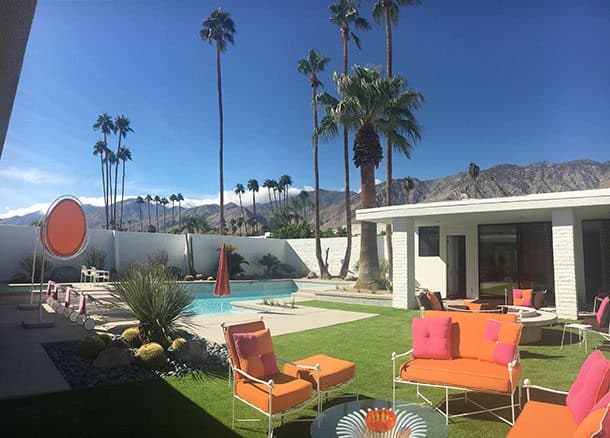 Take a San Andreas fault line tour
The San Andreas Fault is a 1200 km fault line that runs through the state of California on the edge of the Pacific Plate and North American Plate. But a tour is much more interesting than it sounds!
I joined Bonnie of Desert Adventures in her bright red jeep. She's a fascinating woman and utterly passionate about things like techtonic plates and snakes – which we had to be careful we didn't step on. Actually we didn't see any, much to my sadness. But there are rattlers out here, I know because Bonnie showed me photos.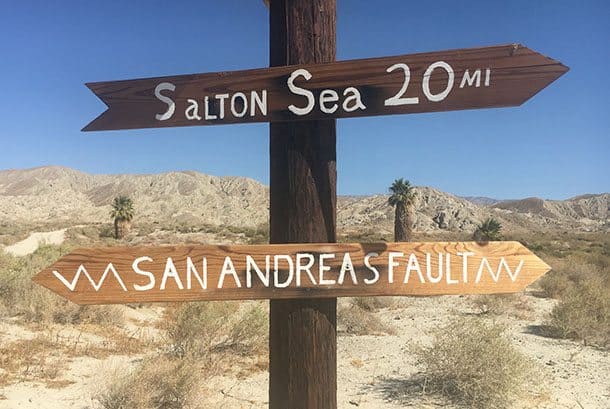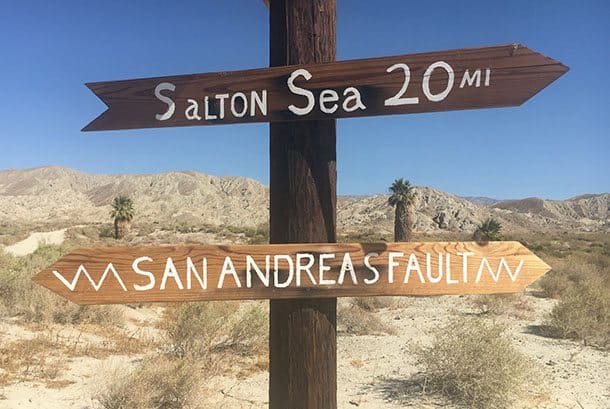 These plates move against each other up to 30mm per year with no ill effects – unless you've built your house on top of it of course. But they're about 120 years overdue for a big quake, she told me.
I loved the edible leaves and berries out here from this salty grey leaf like a potato chip (below), to a the bitter taste of cresote to the seeds of the palm tree that the native Indians would use for all sorts of medicinal purposes and which I personally think scientists have a lot of catching up to do!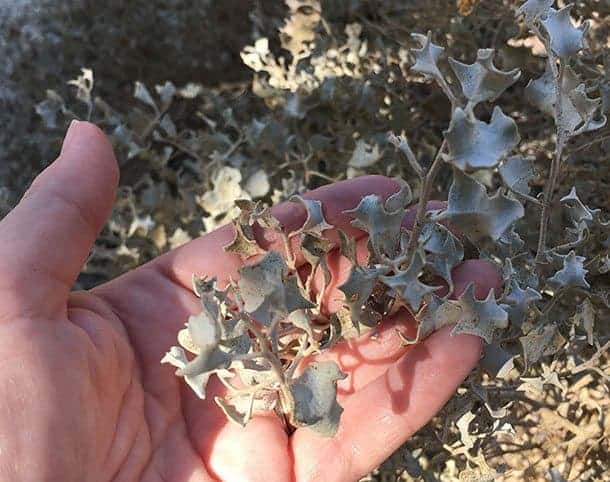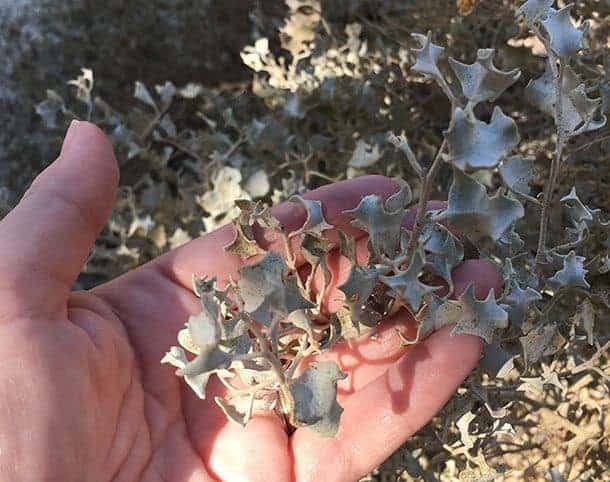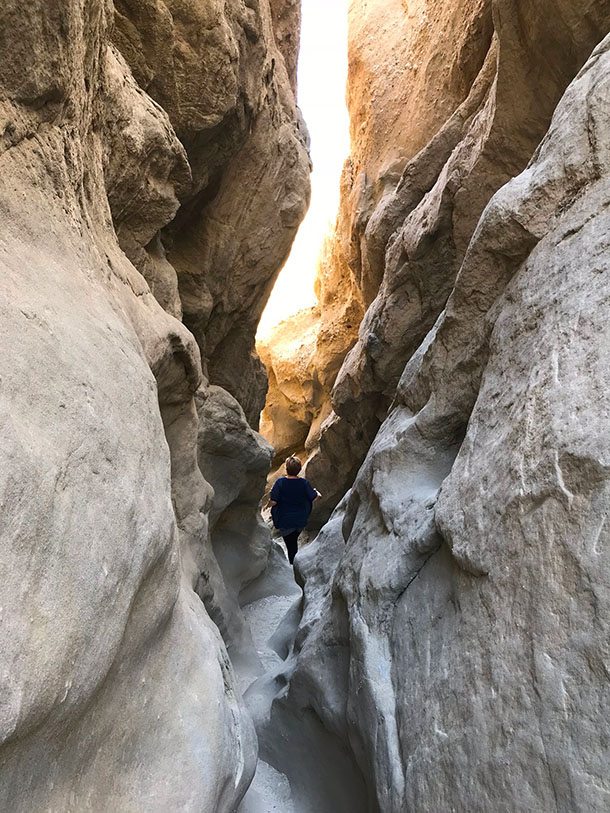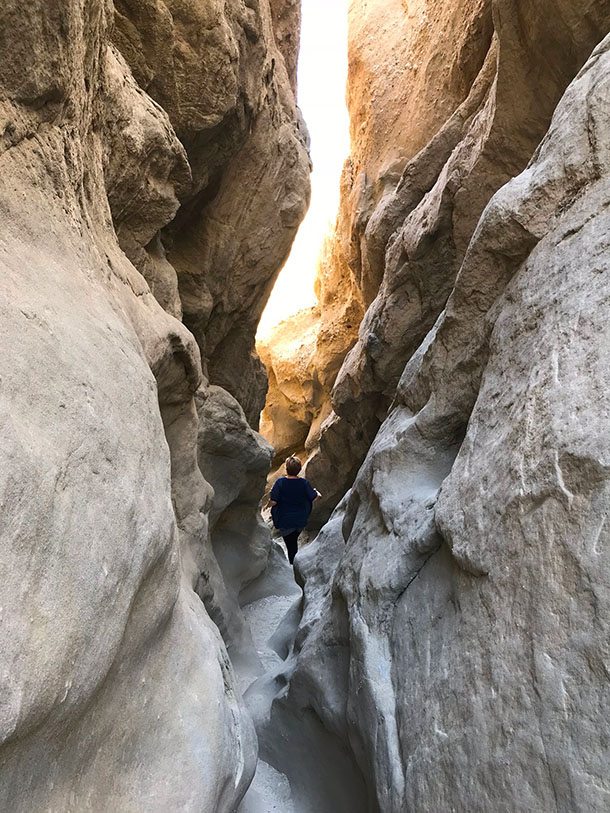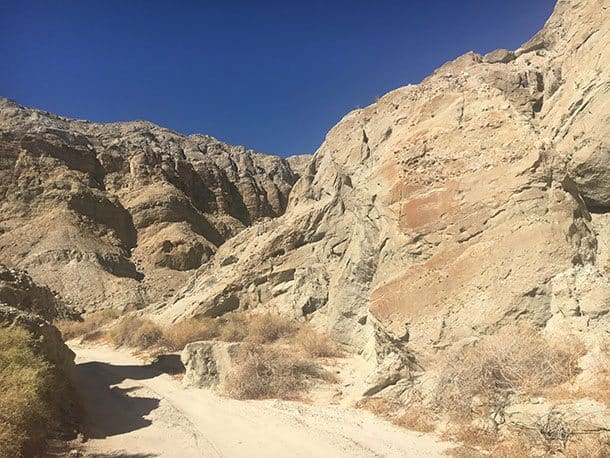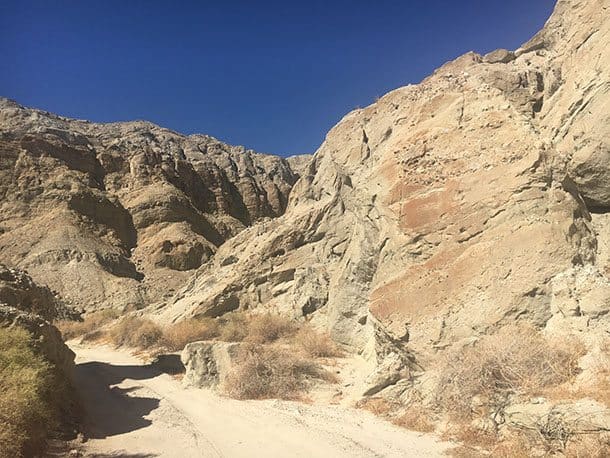 Tour the 4000+ wind turbines
When you drive into Palm Springs from Los Angeles you are welcomed by what looks like a sculpture park of thousands of wind turbines.
I'm a bit of a geek and was awfully excited to be able to take a tour and learn about the developing technology of these gigantic machines, all out here in the valley and built all over the world. These wind turbines generate up to 7% of California's energy and can be centrally turned on and off. If you're a geek like me, jump to windmilltours.com to book yourself a tour behind the fences!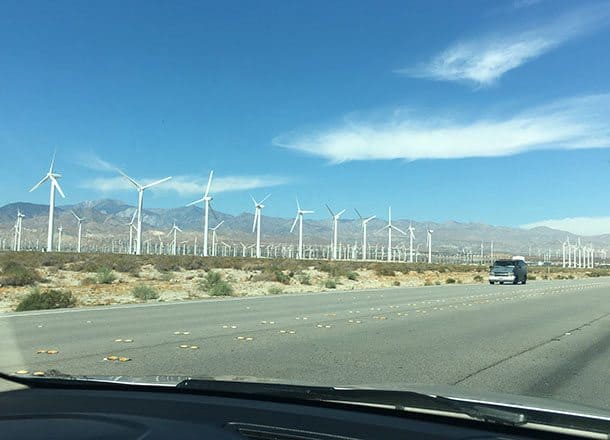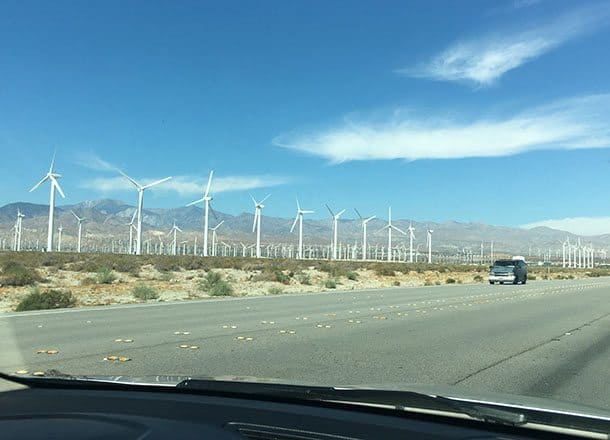 My trip was kindly hosted by the wonderful people of Greater Palm Springs tourism. If you want to check out what else is on the 9 cities including the iconic Coachella and Stagecoach music festivals, jump on to VisitGreaterPalmSprings.com