I'm walking in Memphis. Walking with my feet 10 feet off of Beale!
I'm a Marc Cohn fan and have been singing this song since it came out. Now I know what he's talking about, as I've just walked along Beale Street.
This iconic street is a couple of blocks from the famous Peabody Hotel, where most people go to watch the famous ducks who live in a luxury house on the rooftop, walk a red carpet into the lobby fountain every day.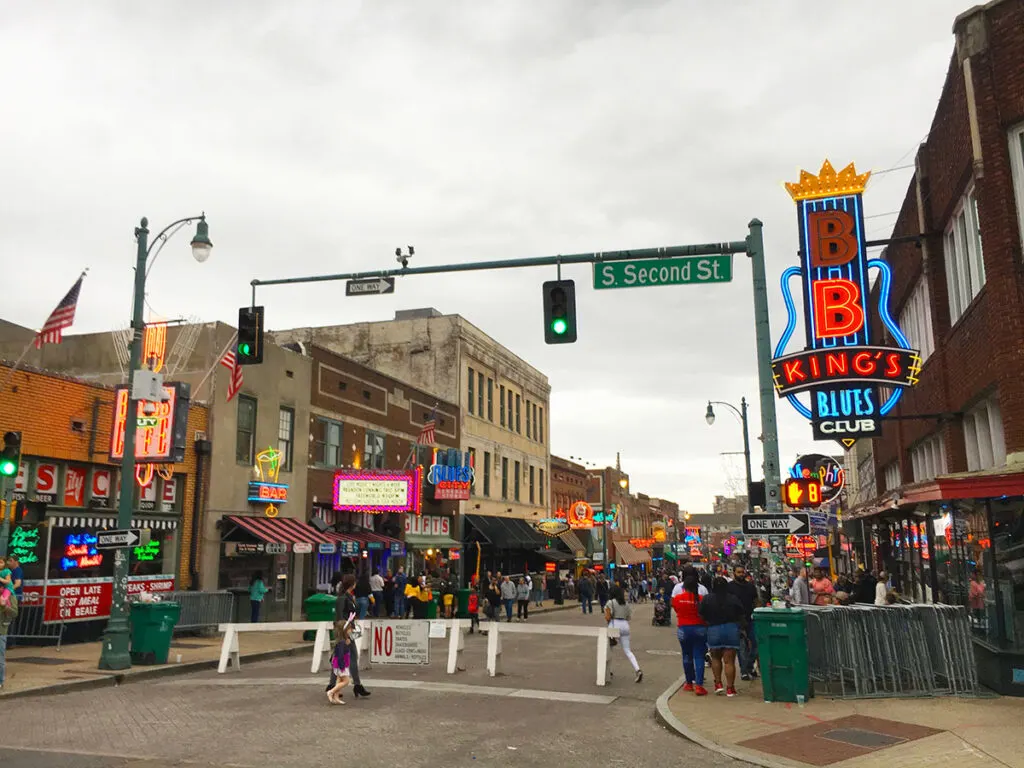 This song launched Marc Cohn's career as a struggling musician when he met 70-year old Muriel playing piano in a bar and poured his heart out to her. Have a listen. You'll be hooked if you're not already!
Beale Street is the main drag of music bars that is open to traffic during the day but at night, three blocks are closed off so pedestrians can let the music carry them down the famous street.
Start at BB King's Cafe, grab dinner here with whoever's playing live (when my husband last visited BB King himself turned up and joined the band). Alas he didn't when I was in the house.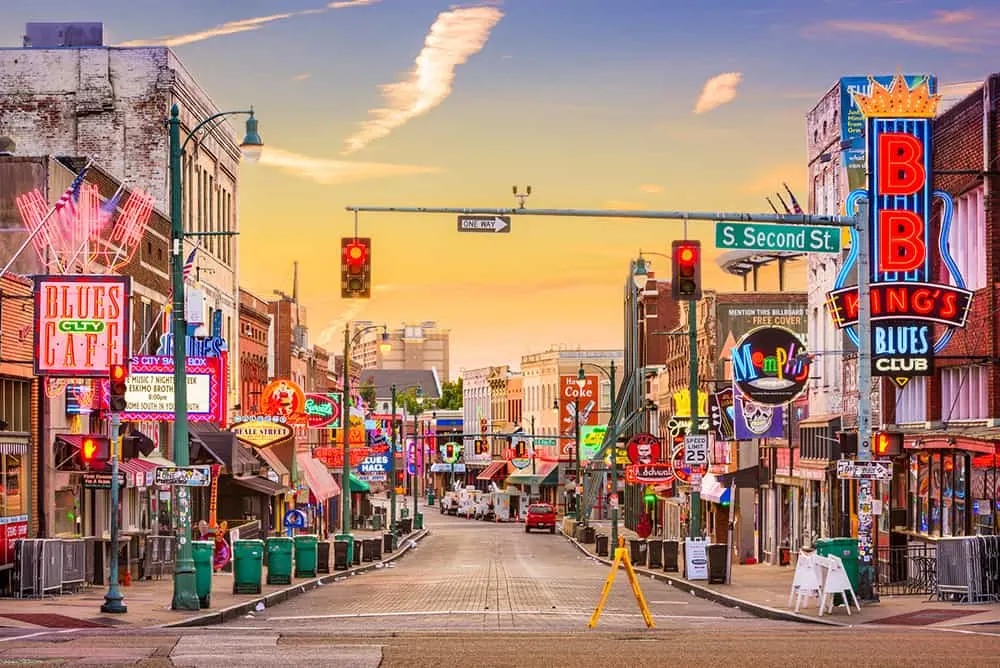 You might be here when the Beale Street Flippers, flip their way the length of the street. This group of young guys are outstanding athletes who started just doing backflips down Beale Street for tips.
When I was here, a group of really young boys were doing flips, but the main group and founders are in their late 20s now and perform at halftime in NBL games across the country.
Half way down Beale Street you'll see Lansky Bros clothing store. This iconic store (with another outlet in the Peabody) dressed Elvis Presley and still sell the king's classic style shirts today.
Walk to the end of Beale and tap your toes to the piano sound at Jerry Lee Lewis's bar. For less 'Great balls of Fire', take your drink out the back where a more mellow live sound will allow you the chance to catch up with friends for a yarn.
You'll wander past countless souvenir stores and to be honest, it's all very touristy and the road could do with a jolly good clean.
But when in Memphis it'd be rude not to visit Beale Street, right?