Camera drones were once the stuff of science fiction and secret military experiments, but now it's common to see them flying around public parks on any given day.
And when it comes to aerial photography, these devices have opened up a whole new world for photographers.
Heck, folks are even talking about trying to make drone racing an Olympic sport! (NASCAR fans might get a little salty if that happens.)
A few years ago I was on assignment in Vanuatu with a cameraman and we made short videos for the tourism board. We used a drone camera, as well as underwater camera and your regular video camera. But the rules for drone flying! Oh my, make sure you read to the end where we've covered the rules and what to be aware of. It was pretty cool flying the drone over erupting Mt Yasur though!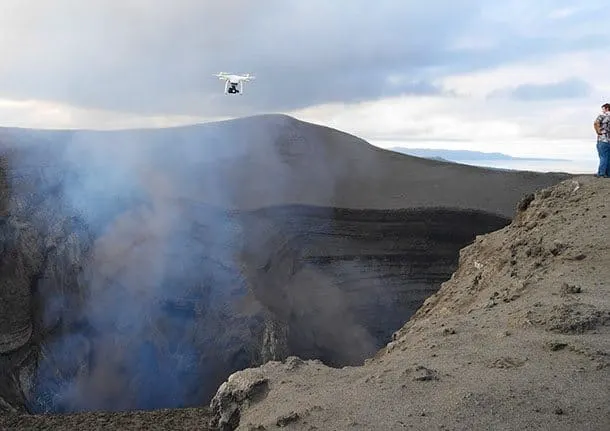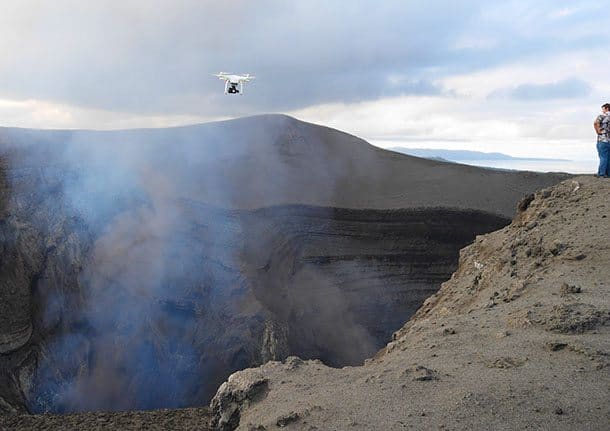 Today, we will look at some of the best drone cameras you can buy in three price ranges. And you might be surprised at what features you can still get even in a cheap drone.
You might also like to read my post on How to Take Great Photos on your Phone.
We'll look at the best camera drones under $200, $500, $1,000 and explore all of their bells and whistles, including video quality, camera quality, and safety features and suggest our top picks after scouring through thousands of ratings and reviews.
Please note: this post has affiliate links.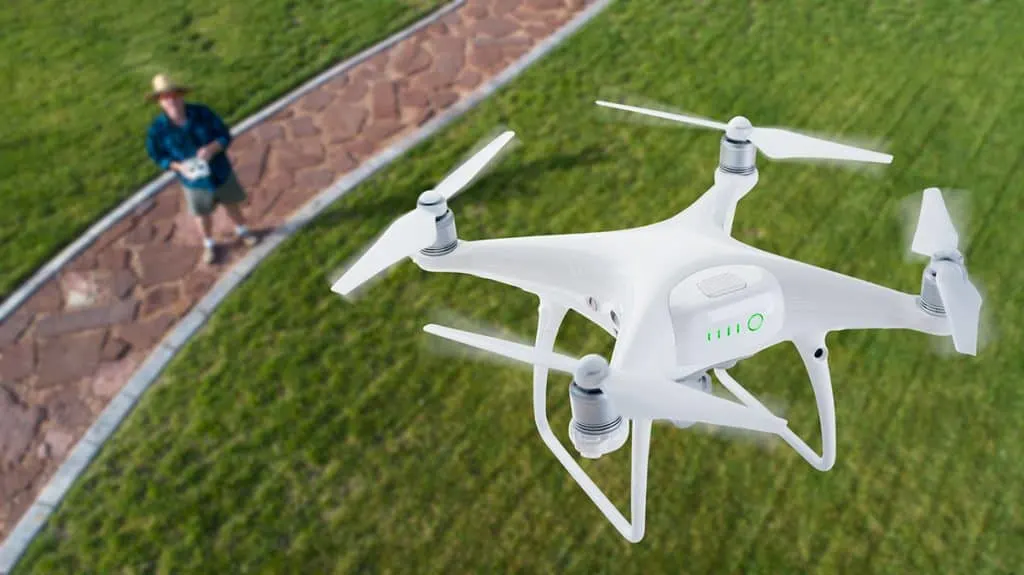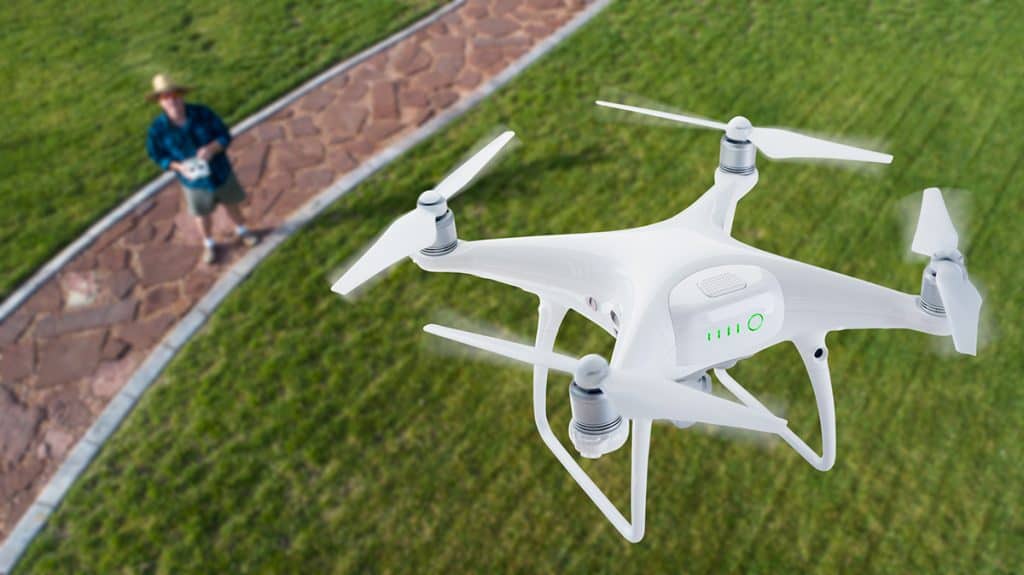 The best camera drones under $200
First, we're going to take a look at a few of the very best cheap camera drones. These drones range between $50 and $200, with the best cameras ranging from 1080P to 4K resolutions. These drones might be the best option for someone just getting into the hobby.
Holy Stone HS110D Drone with 1080P HD Camera
The Holy Stone drone model HS110D offers a ton of cool features at a very reasonable price. It comes with one remote control, a carry bag, and two modular batteries that prolong your minutes of flight time up to 20 minutes. This drone also has a control range of up to 984 feet.
Features
GPS Auto Return: You can program the drone to memorize a "Home" point to return to automatically should the device lose power or signal. You can also press the auto-return button to activate this feature.
Customer Flight Path: This feature allows you to program the drone to follow you around automatically.
1080P HD FPV Camera: The camera records both images and audio simultaneously. You can even share your footage and pictures via social media using their app.
Altitude Control System: This safety feature makes it very easy for beginners to get the hang of flying, allowing users better to control their aircraft without the steep learning curve.
Cost and ratings
This drone costs $79.99 and sports an impressive 4.3-star rating out of 17,000 ratings on Amazon.
ZENFOLT X-Pack-7 Drone with 1080P HD Camera
The ZENFOLT X-Pack-7 Drone is an incredible little machine that really delivers a lot of bang for your buck! It's a foldable drone that has tons of features that make it very easy to fly for beginners, as well as a powerful high-definition camera for great pictures and video. This is inexpensive drone is an excellent choice for those wanting to get started.
Features
It has a 1080p HD FPV Camera that sends FPV real-time video.
Altitude Hold and Trajectory Flight features allow you to draw a unique flight path using your smartphone, giving you maximum control over the drone's flight. You can also direct it to hover at a fixed location and altitude to capture amazing photos and video.
Safe and Easy Flight Control allows you to take off and land using one button.
The X-Pack-7's high-quality construction and materials, along with its protective propeller guards, help protect your drone from damage.
It also features Gravity Control that uses a built-in G-Sensor design that makes it a lot easier for beginners to control the drone simply by adjusting the vertical and horizontal position using their smartphone app's Headless Mode. This feature really comes in handy should you lose line of sight.
You also get two modular batteries for extra flight time.
Plus, it offers speed control, shot switching, and 360 degree flips, along with more functions to enhance your flight experience.
Cost and ratings
Right now, you can pick up an X-Pack-7 for around $79.99. Out of 443 reviews, this drone rates 4.5 out of 5 stars and at this price point it can't really be beaten, especially for your first drone.
Potensic T25 Drone with 2K HD Camera
If you're looking for a budget drone with a sleek, clean design, then you should check out the T25 Drone by Potensic. However, this quadcopter's more than just a pretty face; it also delivers the goods with lots of cool features.
Features
It comes with a sleek aluminum silver carry case allowing you to take your drone with you anywhere in style.
The T25 also has Headless Mode, Altitude Mode, and a One-Key feature for take-off and landing.
Its 2K camera with 120-degree FOV and 75-degree adjustable wide-angle allow this drone to capture amazing photos while providing better video stability. Plus, the camera's powerful WIFI gives you faster image transmission.
Using its Me Mode and Dual GPS, the drone can stay still during windy conditions and automatically return home should it lose power or signal.
Follow Me Mode allows you to fly hands-free while the T25 automatically follows you around while capturing stunning photos and videos. You can even create a custom flight path using the Flight Path function.
The T25 also comes with two modular batteries.
Costs and ratings
You can purchase the T25 for $169.99; it has over 3,500 ratings on Amazon with an average score of 4.1 out of 5 stars.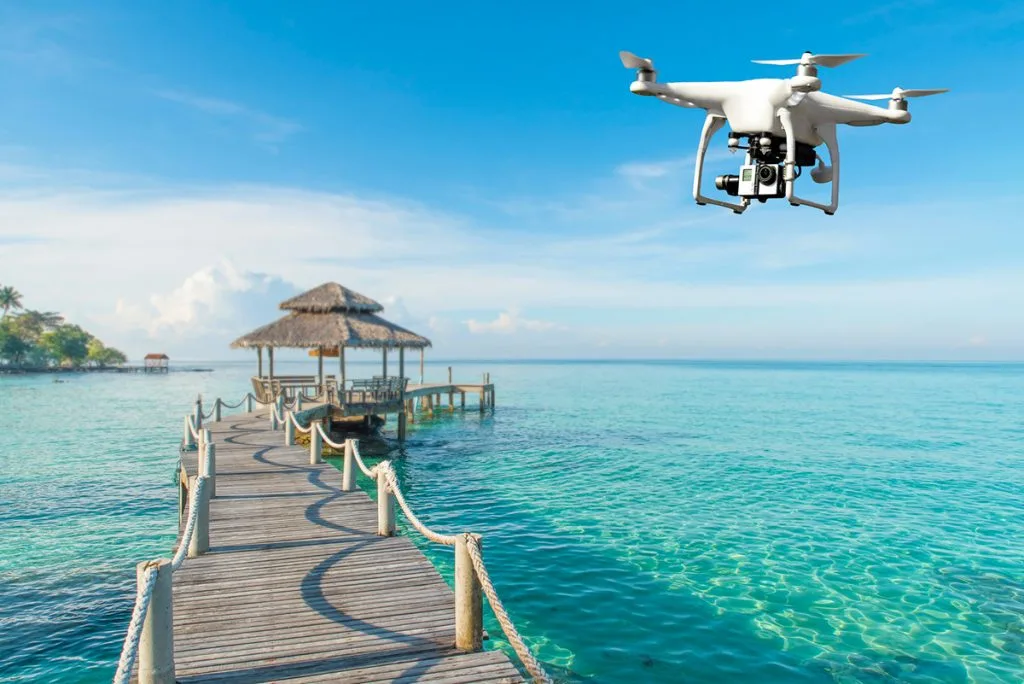 The best camera drones under $500
Here are a couple of mid-range priced drones suitable for hobbyists of all skill levels. All of these models offer a 4K camera. You're also going to find two DJI models in this category. DJI is considered the top brand in drone technology.
DJI Mavic Mini – Drone FlyCam Quadcopter UAV with 2.7K Camera
For those looking for a quality mini drone, the DJI Mavic Mini Quadcopter fits the bill. This compact quadcopter features a slick, futuristic, all-white design with lots of great features.
Features
This lightweight drone weighs less than 0.55 pounds, making it almost as light as your average smartphone.
The Mavic Mini also delivers 12-megapixel aerial photos and high-quality 2.7K HD videos.
It also has a 3-axis motorized gimbal system that stabilizes the camera for sharper photos and ultra-smooth footage.
And, thanks to the drone's small size and lightweight design, you can fly this bad boy longer than most other commercial drones on the market. On a full battery charge, you get about 30 minutes of solid fight time!
Costs and ratings
At $389, the DJI Mavic Mini is a great bargain for those looking for a reliable mid-range drone. On Amazon, the Mavic Mini has a nearly perfect 4.7 out of 5 stars with over 2,800 ratings!
DJI Mini 2 Drone Quadcopter with 4K Camera
If you're looking for a step up from the Mavic Mini, the DJI Mini 2 might be right up your alley. This small drone is ultralight with a foldable design and offers many more features.
Features
The Mini 2 weighs less than 0.54 pounds which is about the weight of an apple (the fruit, not the phone). This compact drone fits in the palm of your hand, making it an excellent choice for travelers.
It also features a powerful 12-megapixel camera that records 4K 30fps video and utilizes a 3-axis motorized gimbal to ensure outstanding video and picture quality.
The drone also features an HD video transmission range of over 6 miles and includes excellent anti-interference capabilities.
You also get a maximum battery life of 31 minutes, giving you more than enough time to find that perfect shot. This model can also handle level five winds and fly as high as 6,500 feet!
Plus, you don't have to fly in too close to grab your dream shot with its 4x digital zoom feature.
The DJI Mini 2 also allows you to share your photos and videos on social media in real time using its app in just a couple of taps. Not to mention, the app will enable you to produce high-quality videos and images with such features as filters and soundtracks.
Costs and ratings
The DJI Mini 2 comes in just under $500, selling at $449 for the base package. This drone has a mind-blowing rating of 4.8 out of 5 stars on Amazon with over 8,200 reviews and is our pick in the under $500 category!
Potensic Dreamer Pro Drone with 4K Camera
If you're more interested in a bigger drone model, the Potensic Dreamer Pro offers an incredible flying experience with its unique design and fantastic features. The Dreamer Pro weighs 1.8 pounds and comes with a sturdy aluminum carrying case for easy storage and transport.
Features
The Dreamer Pro's camera offers crystal clear 4K clarity video and 16-megapixel pictures. The camera uses a 3-Axis Gimbal that allows for stable footage and images during flight.
The quadcopter also features DIY circle flight, waypoint flight with APP control, and Follow Me Mode, making it easier to capture excellent footage and pictures.
You can also use its built-in GPS feature to find your drone should it become lost during the flight. Plus, the exclusive Potensic App can record your drone's last drop or disappear place, allowing pilots to follow a map to track the drone's location.
No WiFi connection is needed; you only need to plug in your smartphone to the remote using a USB cable (included) and use both the app and remote to control your drone!
The Dreamer Pro also transmits video and images long range up to 1.2 miles, giving you the freedom to explore.
The unit also includes an intelligent 45 battery with overcharge and over-discharge protection that allows 2-hour fast charging. The maximum flight time on a full charge in 28 minutes.
Costs and ratings
The Dreamer Pro costs $459 and ranks 4.3 out of 5 stars with over 245 reviews on Amazon.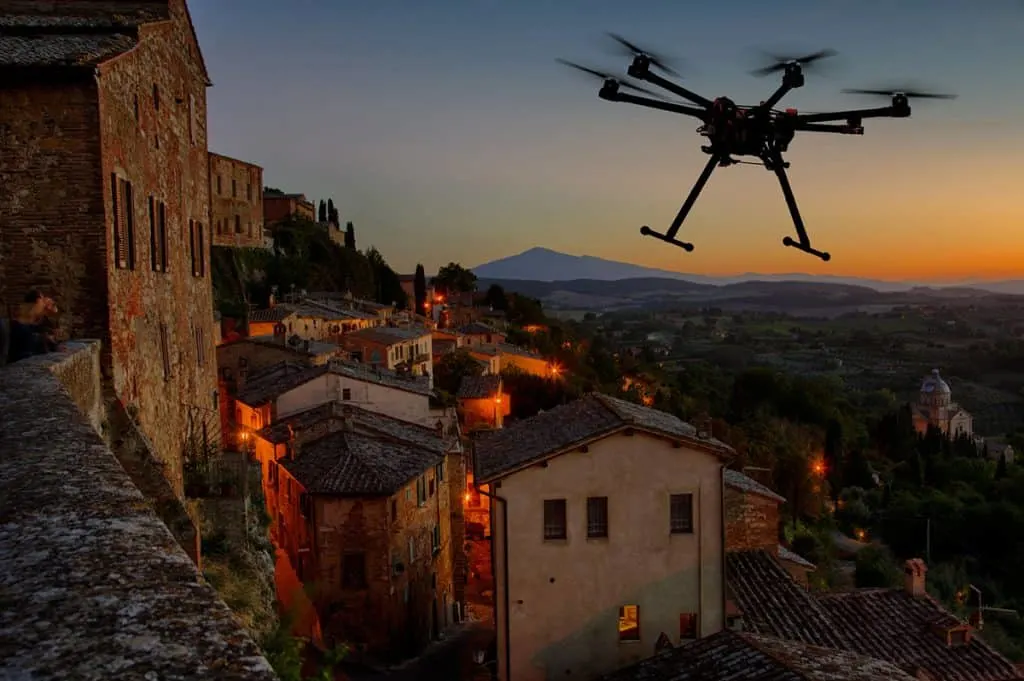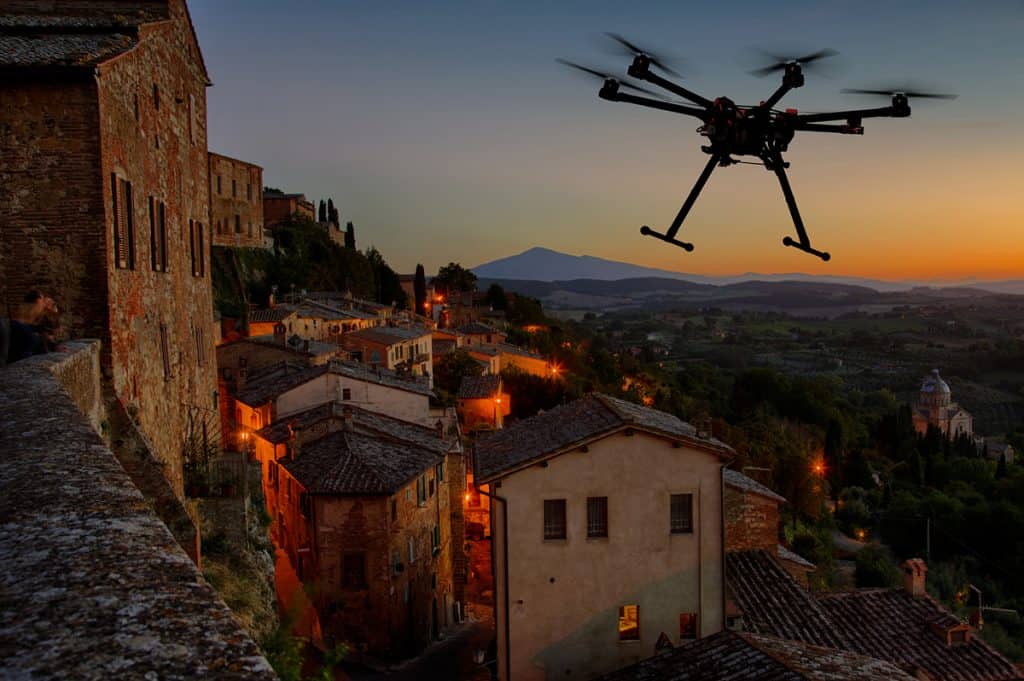 The best drones under $1,000
These expensive models represent some of the best you'll find out there, and as you can see, DJI drones dominate this field with three popular models covering the best features in drone cameras for hobbyists and professional photographers.
DJI Phantom 3 Advanced Quadcopter Drone with 2.7K HD Camera
The DJI Phantom 3 is a highly advanced Quadcopter Drone that packs a big punch. This sturdy, full-sized drone model offers incredible control and the ability to capture outstanding images and video capture.
Features
The Phantom 3's camera features 2.7K HD video recording stabilized on a 3-Axis Gimbal.
Lightbridge digital streaming lets you view live 720p video while recording simultaneously on an internal micro SD card.
Plus, the Vision Positioning System lets you maintain stable flight while indoors!
This model comes ready to fly right out the box with a flight battery and rechargeable remote.
You can also use the DJI Pilot app for Android and iOS platforms for live viewing and total camera control.
Costs and ratings
The DJI Phantom 3 is priced at $890 and has a 4.3 out of 5-star rating on Amazon with over 850 reviews.
DJI Mavic Air 2 – Drone Quadcopter UAV with 4K HD Camera
One of the most popular in the DJI line, the Mavic Air 2 delivers incredible performance along with fantastic video and image quality. If you're ready to take your drone game to the next level, or you're a professional photographer looking for the right drone, you can go wrong with the Mavic Air 2.
Features
The Mavic Air 2's 4K camera with 3-Axis Gimbal delivers stunning videos at 60fps and 48-megapixel images. It also features intelligent shooting modes that allow you to capture professional-grade footage and pictures easier and faster than ever before!
The secret to this camera's outstanding HDR video lies in its high-performance Quad Bayer Image Sensor.
Plus, the OcuSync 2.0 feature delivers high-quality video transmission up to 6.2 miles and lets you stream 1080p FHD video in real time.
And when it comes to flying, the Mavic Air 2 gives you an incredible long battery life of 34 minutes of flight time and has Obstacle Sensing in three directions that provide extra protection and safety for novices.
With Intelligent Tracking features such as Spotlight 2.0, you can keep the camera locked on your subject during flight.
Costs and Ratings
The price for this incredible drone is $799. Worth every penny, considering over 1,400 Customers on Amazon give DJI Mavic Air 2 4.7 out of 5 stars!
DJI Air 2S – Drone Quadcopter UAV with 5.4K Camera
For a supreme flying experience under 1K, you simply can't beat the DJI Air 2S! This top-level flying machine overshadows all competition with its dizzying array of features and is our top pick in the under $1000 category.
Features
Let's start with the Air 2S's 1-Inch Image Sensor that captures 2.4μm pixel quality photos and records video in 4K at 60fps and up to 5.4K at 30fps.
Plus, the 10-bit Dlog -M color profile can record up to one billion colors while capturing all those little details that really make your photos and videos come alive!
With DJI's advanced A.I. MasterShots feature, you can capture the best shots from anywhere with just one finger tap.
FastTrack with Spotlight 2.0, ActiveTrack 4.0, and Point of Interest 3.0 allow your Air 2S to follow or circle the subject of your choice with no hassles.
Need a little room to explore? Well, the Air 2S gives you up to 7.5 miles of maximum video transmission using its advanced O3 (OcuSync 3.0) image transmission technology. Now you can transmit ultra-smooth and clear images and video every time you take to the skies.
The Air 2S also has environment sensing in four directions, up, down, backward, and forward, which provides obstacle avoidance even at high speeds.
Costs and ratings
At $999, the DJI Air 2S flies just under the $1,000 radar. And over 800 customers on Amazon award this super quadcopter 4.6 out of 5 stars.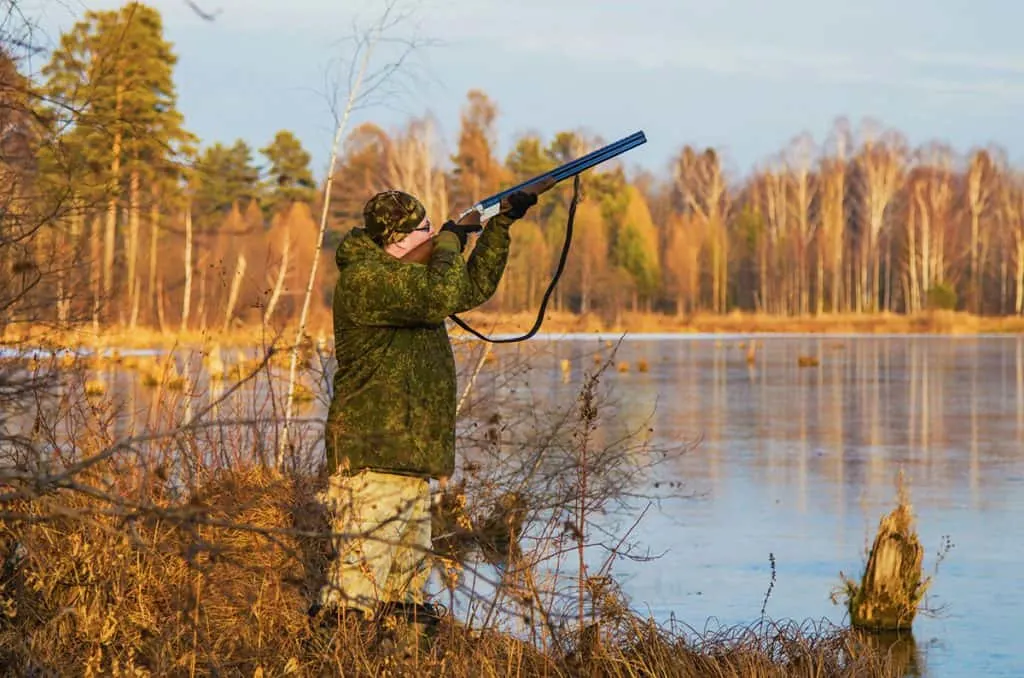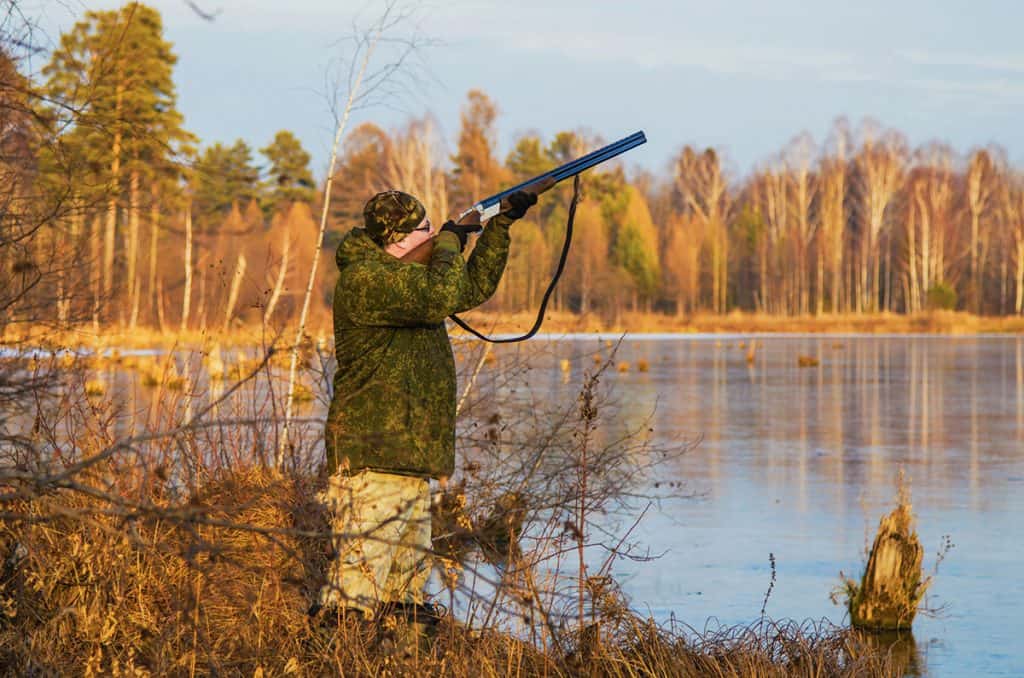 What you need to know before you fly your drone
Legal Stuff
There are rules for drone flying. Going right out and flying your drone without familiarizing yourself with your legal responsibilities is a recipe for disaster that can not only set you back a pretty penny financially but even land you in the big house! Read these guidelines below, but always make sure you know the local rules too.
Line of sight
When it comes to flying a drone, there's one simple rule which should go without saying. If you can't see it, don't fly it. Losing sight of your drone is not a legal defense should it cause damage or end up somewhere it's not supposed to be.
Registration
U.S. laws dictate that drones that weigh more than 0.55 pounds but less than 55 pounds need to be registered. Thankfully, you can easily do so via the FAA Drone Zone website. If your drone exceeds 55 pounds, you need to complete a written declaration, and you can find the paperwork to do this here.
No-Fly Zones
When flying your drone, you should always be aware of what it's flying over. For example, there are certain private and public areas where drone flight is legally prohibited.
The FAA categorizes airspace from Class A to Class G. Class A is pretty comprehensive and comprises of:
"Anything 18,000 feet above mean sea level including the airspace overlying the waters within 12 nautical miles (NM) of the coast of the 48 contiguous states and Alaska."
Without a permit, you are safer sticking to Class G airspace, which is considered "uncontrolled airspace." For those without a permit, this is the only airspace you can legally fly in.
It's also a bad idea to fly your aircraft near overhead wires for apparent reasons. Not only can you wreck your aircraft, but you can also land in some hot water should you knock out the power for your entire neighborhood!
More places you should avoid are schools, prisons, airfields, private property, hospitals, and military bases. Also, be sure that your drone does not interfere with emergency services, such as life-flight helicopters.
Again, be sure to check your local laws regarding drones before you fly.
Legal Penalties
Reckless flying can be costly, up to $27,500 in civil fines or $250,000 in criminal penalties. And keep in mind, "reckless" is a subjective term that local and federal agencies often define. Also, never fly while under the influence of drugs or alcohol or in adverse weather conditions; doing so could result in the judge throwing the book at you.
Drone with the wind
Finding the suitable camera drone for your budget can feel like a daunting task with so many options to choose from. Hopefully, we made your decision much easier by showing you a few of the best drones on the market today. The perfect drone may depend on a person's aesthetic tastes and the features they desire in a drone.
Whether someone's a beginner who wants to get a feel for flying a camera drone for the first time, a professional photographer, or an experienced hobbyist, we are confident that one of these drones will be a perfect fit!
Remember always to fly safely and responsibly, but most importantly, have a good time soaring the friendly skies!
Read more: See my fun (and practical) Gift Guide for Travelers