Whether it's your budget or Covid that's keeping you from Paris, you don't need to miss out on visiting the Louvre and shuffling in front of the Mona Lisa for your maximum 30 allotted seconds, as they've brought her to us!
However, if you are lucky enough to be in Paris, you'll want to buy timed tickets to the Louvre (with an audio guide) and save yourself a whole lot of wasted time.
I was researching some of the best interactive museum and virtual gallery tours for my weekly travel segment on Newstalk ZB radio and found this amazing exhibit uncovering the myths and legend of the lady with the mysterious smile.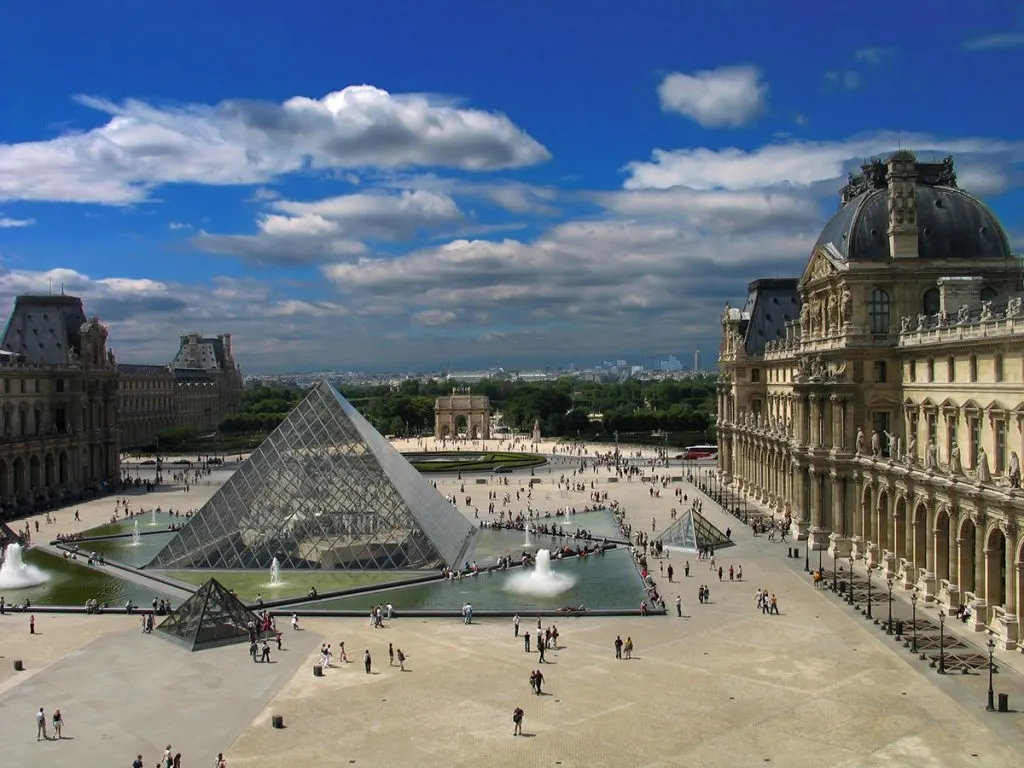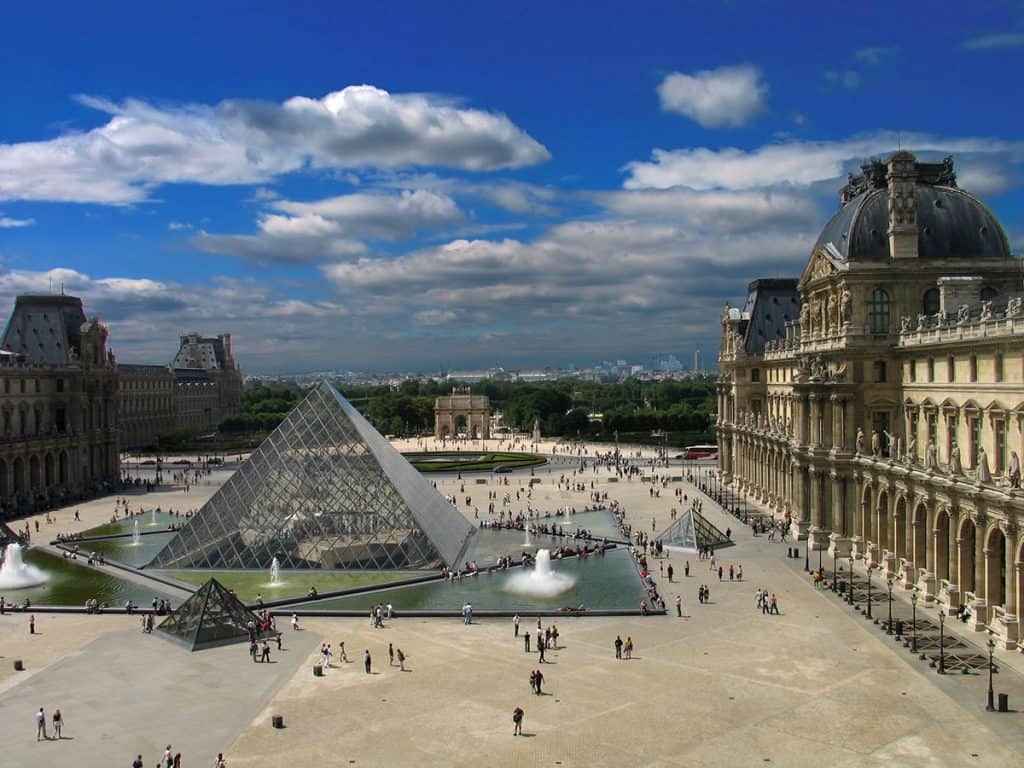 Clever historians at the Louvre have been able to peel back the layers of Leonardo da Vinci's famous painting using x-ray and infrared technology to reveal how the painting was made and his techniques that forever changed the way artists would paint portraits.
The three-quarter pose with the subject turning their head to the artist had never been done before. It broke the norms of the standard profile pose Italian artists favoured and quickly became the new fad right through to present day.
Da Vinci also used a technique called sfumato which is the use of fine shading. Another breakthrough technique. His shading was able to seemingly to show the skeletal structure of the human body.
Have a look at this video.
Mona Lisa in a nutshell
It is now widely believed she was the wife of a wealthy Italian fabric merchant. Her name is Lisa Gherardini, wife of Francesco del Giocondo. The surname literally translates to happy or jovial – maybe that's the clever twist in her smile. She had five children by the time she was 26.
Leonardo da Vinci painted his most famous painting in 1503 on poplar wood when he was living in Florence, not on canvas as you'd be forgiven for thinking. On the back you can see where the wood has split and been repaired.
But the couple never got the painting as it was found in the artist's studio after he died in 1519. It was then acquired by King Francis I of France who Leonardo had been working for at the time of his death.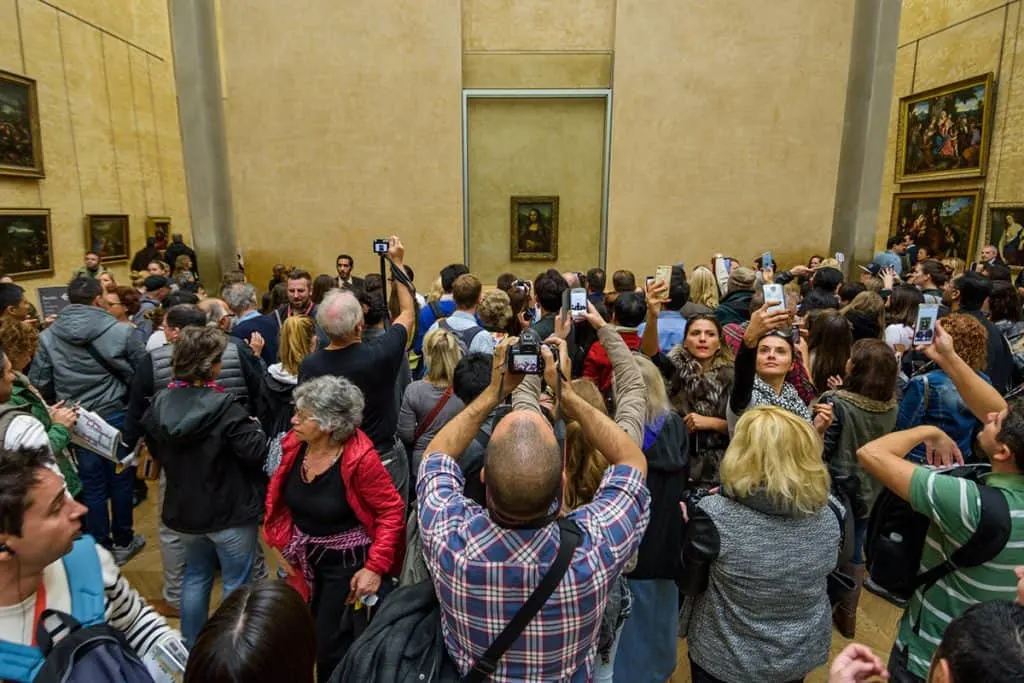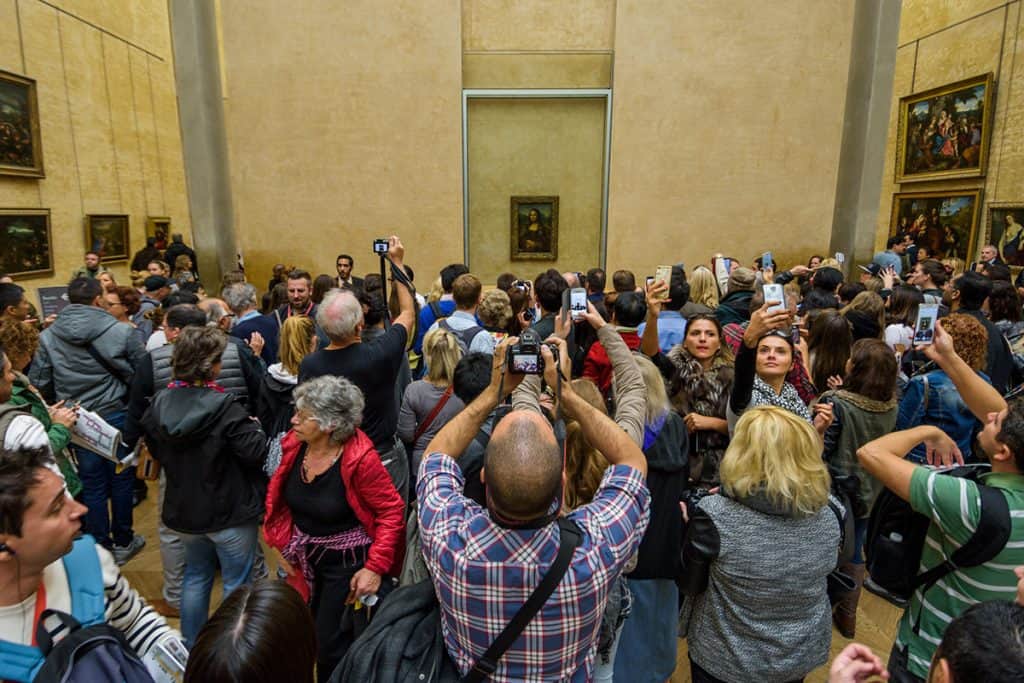 This little (and she is little!) painting has survived the French Revolution, two World Wars, she was even stolen once in 1911 and found in Italy.
In 2019 the Louvre created a 3D virtual reality experience where visitors don the cumbersome VR goggles and watch an animation of Lisa Gioconda.


If you're still with me, have a look at this video below from an historian who used a camera that transformed the painting into 200,000 pixels and he solved a mystery when he discovered that Mona Lisa did indeed have eyebrows and eyelashes. They were likely removed during a bad restoration at some point in the last 500 years.
Have another look at her hands too. See the underneath hand has a couple of fatter fingers? Peeling back the layers they can see that he had a couple of goes at painting her fingers, making them more relaxed. He's also outlined her smile before putting the final pigment on.
The Louvre at Home provides a virtual tour through the most famous gallery in the world, which used to welcome 10 million visitors a year in pre-Covid times. Half of those people come to the Louvre to see the Mona Lisa. That's some influence she has!
Read more: The absolute best things to at in Paris. This list includes all the famous French food you've come here for, from macarons to foie gras, Paris Brest to escargot.
For the best way to explore Paris, I loved our guided tour in a vintage 2CV Citroen.
If you want some gorgeous gifts or souvenirs from your visit to Paris, stroll past the bouquinistes on the bank of the Seine and look for antique books and hand painted Parisian scenes.
And you will probably love a cocktail with a view on one of these gorgeous rooftop bars in Paris!