We had two days to explore Paris, so what better way to see this amazing city in the least amount time than being driven on a bespoke tour in a cute vintage Citroen?
These classic 2CV cars are probably about the cutest way to see Paris – especially if you want to be noticed!
Marie arrived at our hotel, a 20-something beret-wearing student, who works part time driving these little Citroens around the bustling city of Paris to show tourists the sights.
She's delightful and while we are on the Essential Paris tour, she's happy to detour. Mind you, not being at all familiar with the city, I was happy to let her do the navigation, pointing out the sights and stopping for as many photos as we wanted along the way.
She had peeled the little canvas roof back so we are in an open top car. Well, as open top as these little cars built between 1948 and 1990 can be.
My friend and I sit on the red velvet-covered back seat as she man-handles the gear stick into position and we putter off from our hotel to explore the iconic highlights of Paris without having to walk, or attempt to get on any form of public transport.
Pretty soon it becomes apparent that we are as much a sight to behold as the buildings themselves as we notice tourists taking photos of us in our little red car.
Marie leads us into the world's most manic round-about: the Arc de Triomphe.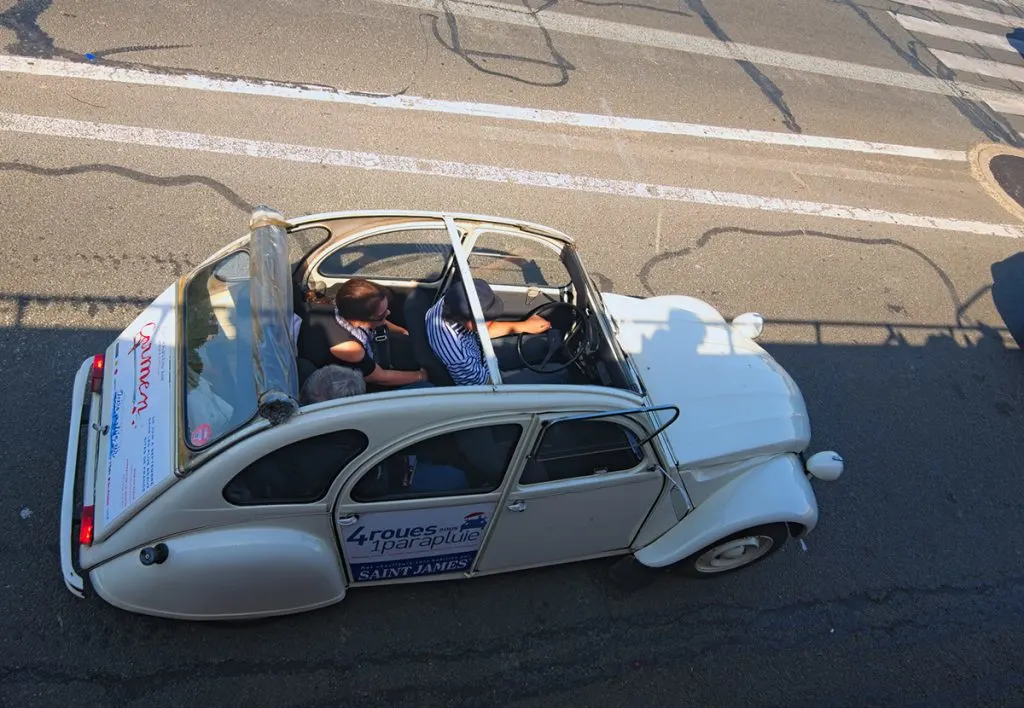 There appears to be no road rules here, and I have heard that if you prang your car you're not covered by insurance on the 12-lane Arc de Triomphe round-about.
Oddly the traffic already on the circle must give way to traffic entering so suddenly we find ourselves stopped, parked actually.
A perfect time to poke our heads out the roof and take photos.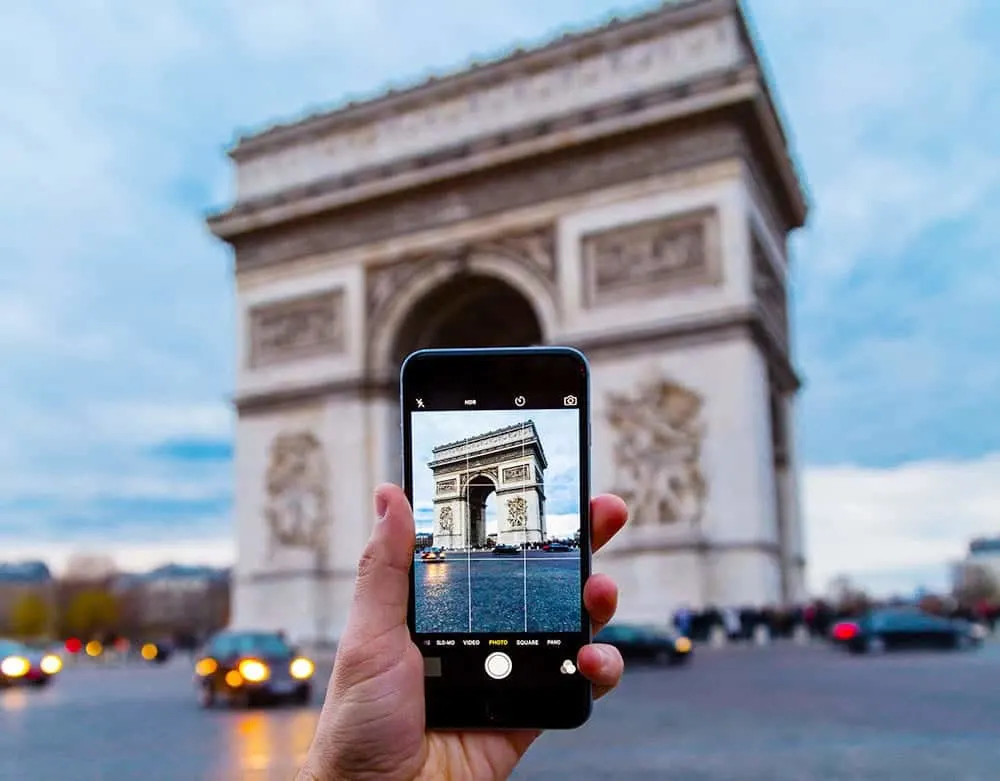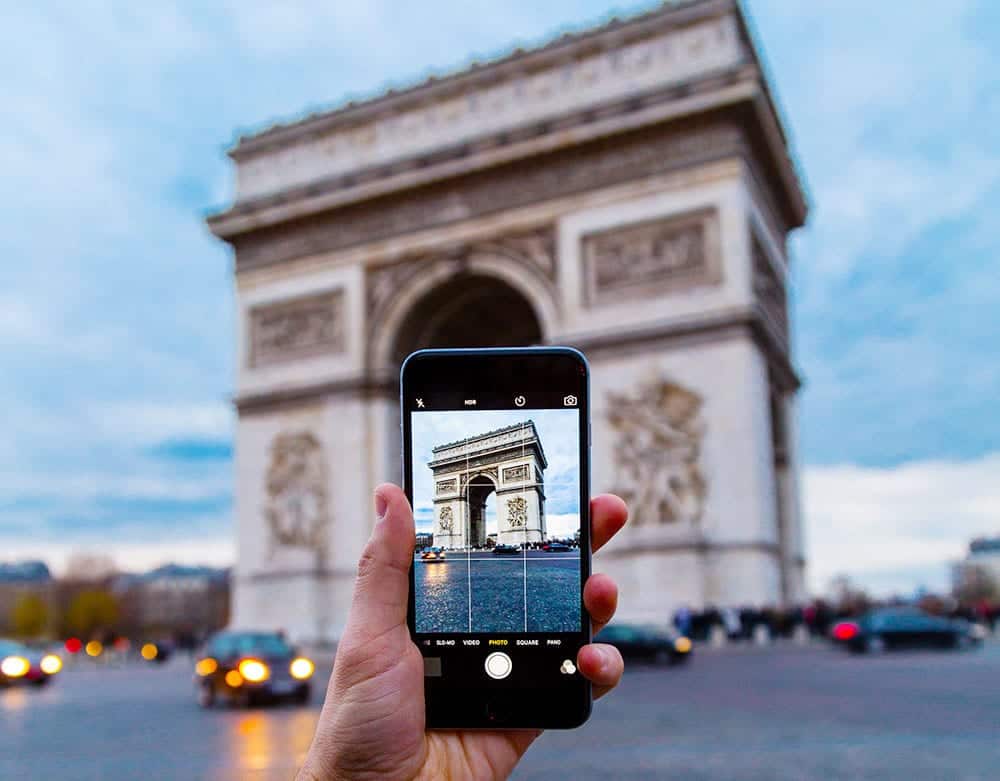 Then down the Champs Elysée we go and beg her to stop for more photos. No problem.
We pull over this time and climb out to pose in front of our little chariot with the scenes of Paris in the background.
Next we drive slowly past the Louvre, and I'm getting my bearings for places I want to come back to.
Along the banks of the Seine are rows of little green boxes, bouquinistes. I come back here and pick up some fabulous souvenirs.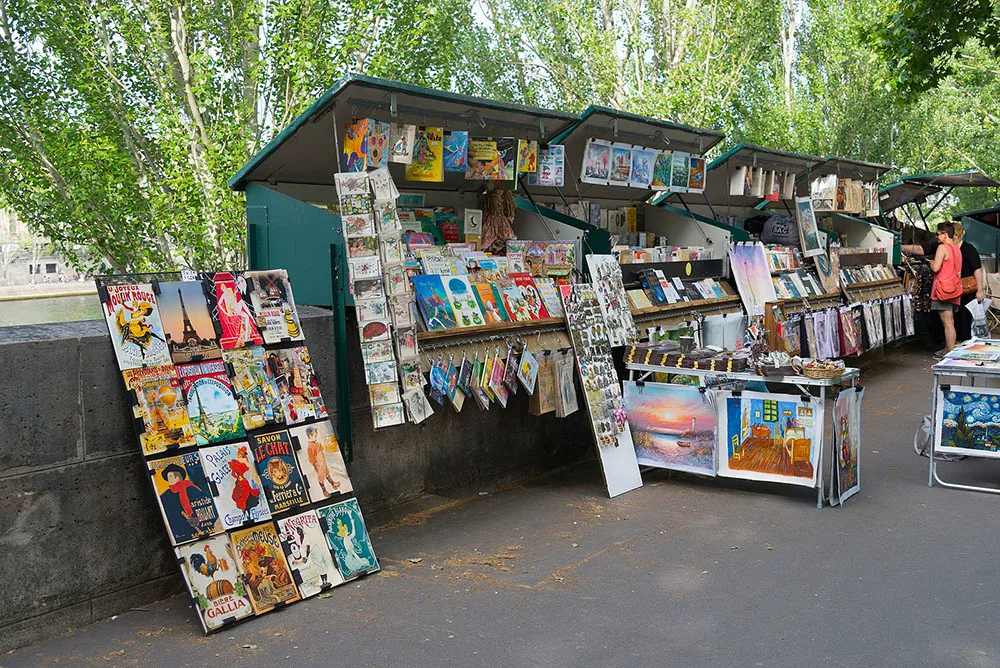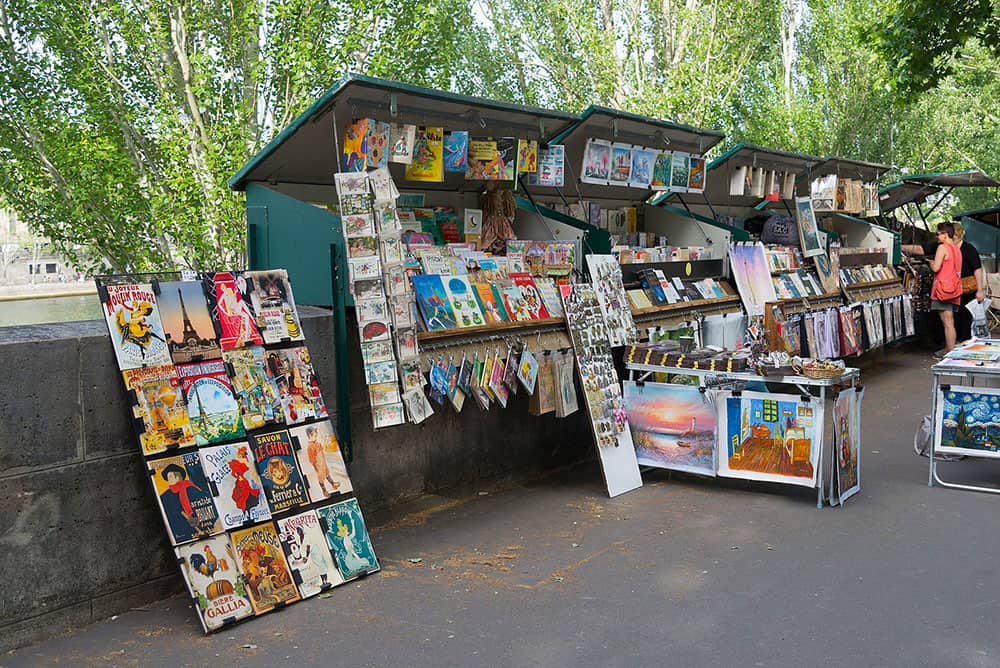 Past Victor Hugo's house we drive and stop for more pics, then a drive-by of the Eiffel Tower and an hour and a half later we're back to our hotel ready to head back out and spend a leisurely few hours wandering around the places we caught sight of earlier.
With more time I would have loved to base here and take day trips from Paris to some of the gorgeous villages and towns nearby.
Or whether you have kids with you or not, Disneyland Paris is a great time!
But back in the city, there is plenty more to do and see, like the breathtaking Opera Garnier which is worth taking a guided tour of, even if you don't get to a performance.
For the best food you MUST try in Paris, including where to find it, you'll love my post listing at least 10 delicious food from macarons to beef bourguignon.
And if you are looking for some fabulous rooftop bars in Paris with wonderful views, from casual to romantic and everything in between, I wrote this post too.