Malta is a fabulous country for scuba diving in azure blue sea, and here's where to start.
If you haven't been to Malta before, you might want to read my post 15 things to do for first time visitors to Malta.
But if you're looking to explore the hidden treasures of Malta's underwater world, this post has you covered. It's a guest post written for me by Ritual Dive, based in Malta, so you can be sure they know all there is to know.
I visited Malta once, back in the 1990s, three girls aged early 20s, when we accidentally stayed in a hotel room above a nightclub and didn't get any sleep at all.
We were not even dancing our butts off! Instead we shopped for lace and worked on our cute tans. We also went up to Gozo on a hairy bus ride with In God We Trust painted behind the driver's window. And that we did.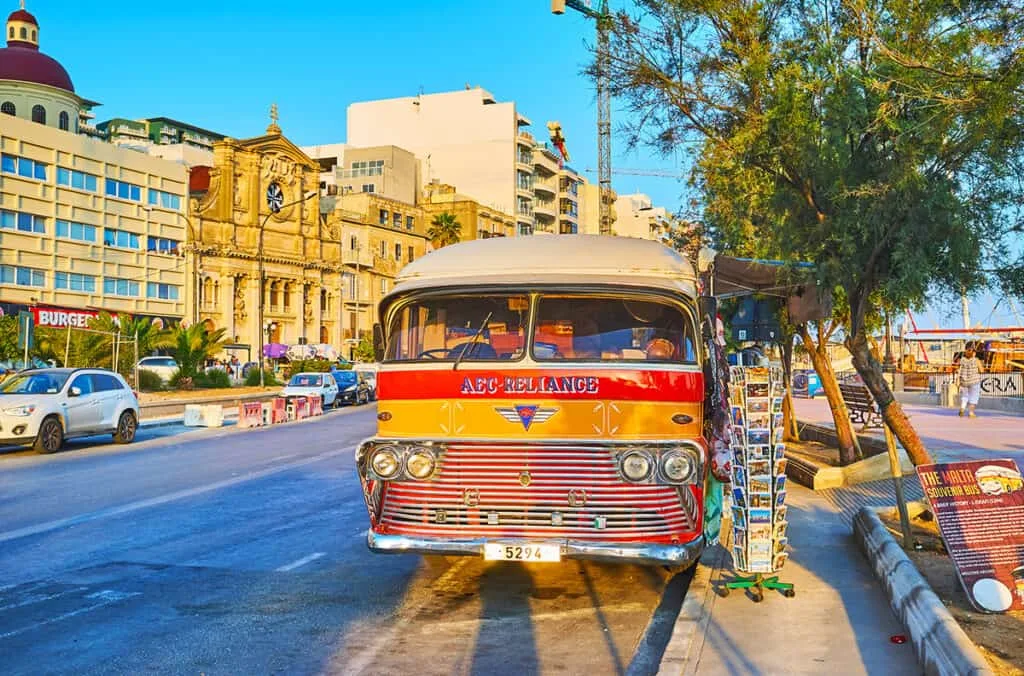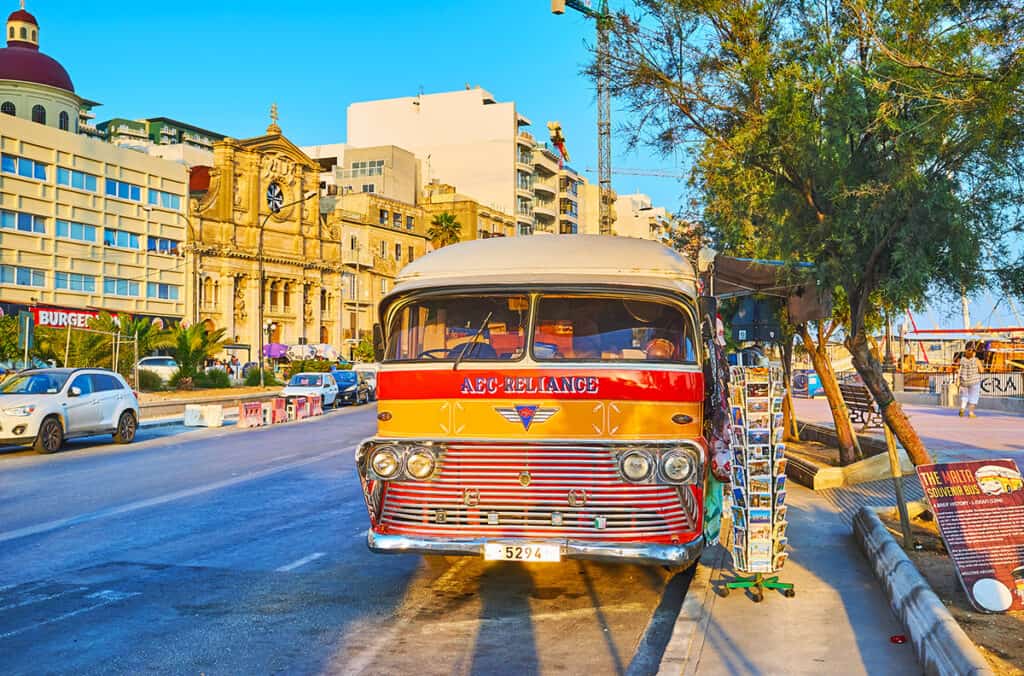 There is great diving and snorkelling to be had in Gozo, but my flatmates and I, just early 20s at the time, had no idea about such things on our "bucket-shop" cheapie flight from London, and instead explored on land with a few dips in hotel pools!
But taking a trip to the beautiful Maltese Islands is on many travellers' to-do lists for the fabulous diving, its rich history, and lots of outdoorsy activities, as well the food scene. You can book this popular street food tour in Valletta if you want to taste the best local food.
As well as its warm, sunny climate and beaches surrounded by the beautiful, warm, Mediterranean sea, there is lots to do here like rock climbing, mountain biking, hiking and paragliding are popular. But scuba diving in Malta is what this post is all about.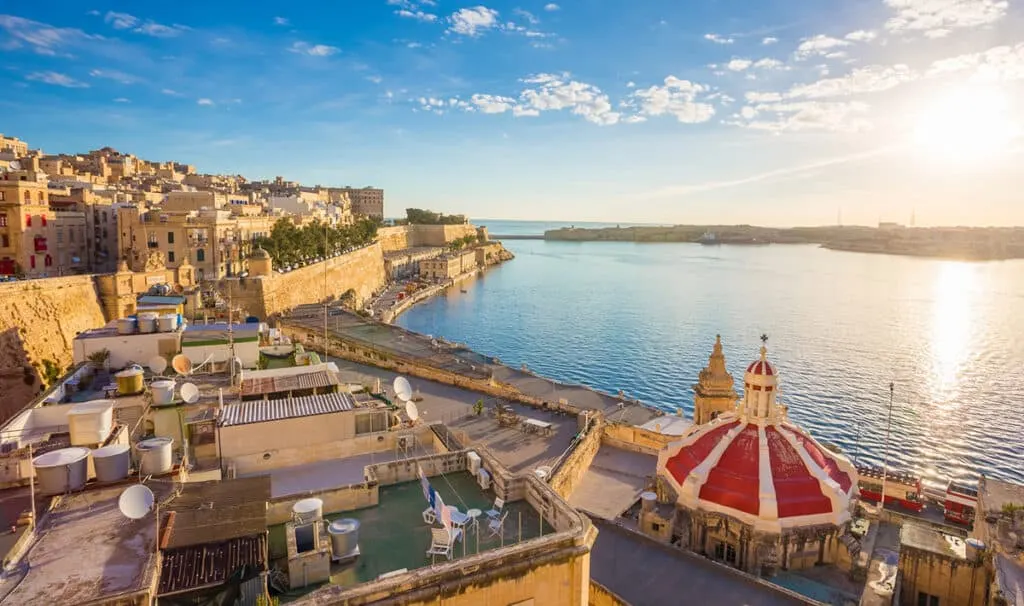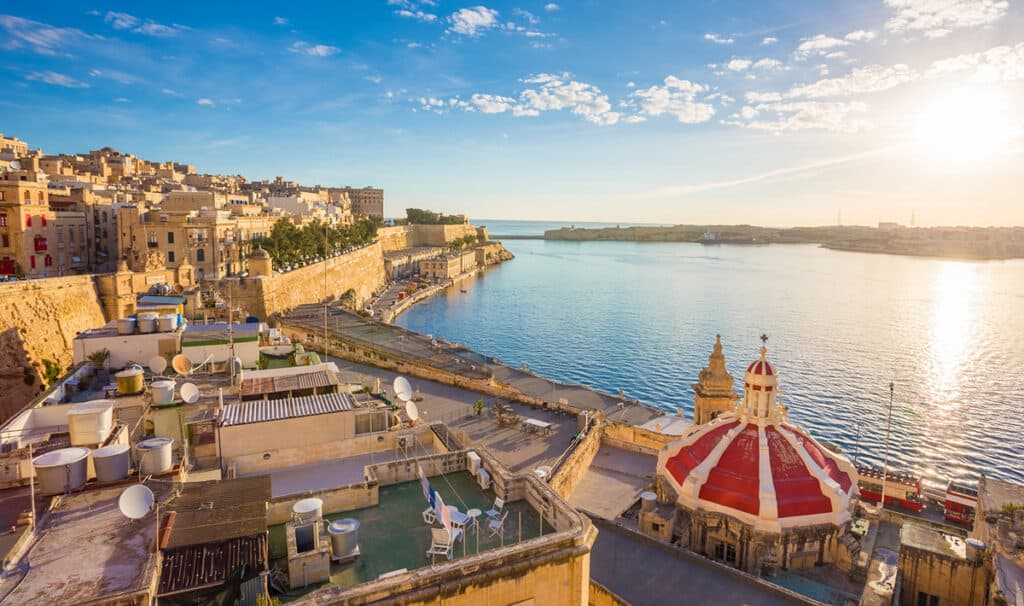 Why do tourists love scuba diving in Malta?
Malta is a rock, although it does have some sandy beaches too (we didn't find them!). It's an archipelago in fact, in the Mediterranean Sea between Sicily and Tunisia, northern Africa.
It's got a fascinating history to explore having been ruled by everyone from Romans, to Moors, Knights of Saint John, the French and the British. The Republic of Malta has been inhabited for nearly 6000 years. The apostle Paul came here in Jesus' time, and thousands of years before that, seafarers in the time of the prophet Isaiah were said to have travelled to Malta.
If you like the sound of this and want to find out more about what you might see, keep reading:
Diving in Malta
Whether you're an amateur diver or and advanced diver, dive schools like ritualdive.com will be happy to show you around Malta's underwater world. A team of technical divers will give you a tour of all the main attractions, including the marine life, the coral reefs and the beautiful rock formations.
However, booking early is extremely important. This is particularly true in high season, as dives book up quickly. As soon as you arrive in Malta, head down to your local dive centre to book your tour. Alternatively, you could search online to find dive centres in Malta.
If you're an amateur diver, you will need to take a diving course. These are essential for inexperienced divers as you will not be able to dive until you have the proper training.
As well as training, you will also require the right scuba equipment. Most scuba diving schools have a dive shop where you can rent all the equipment you need.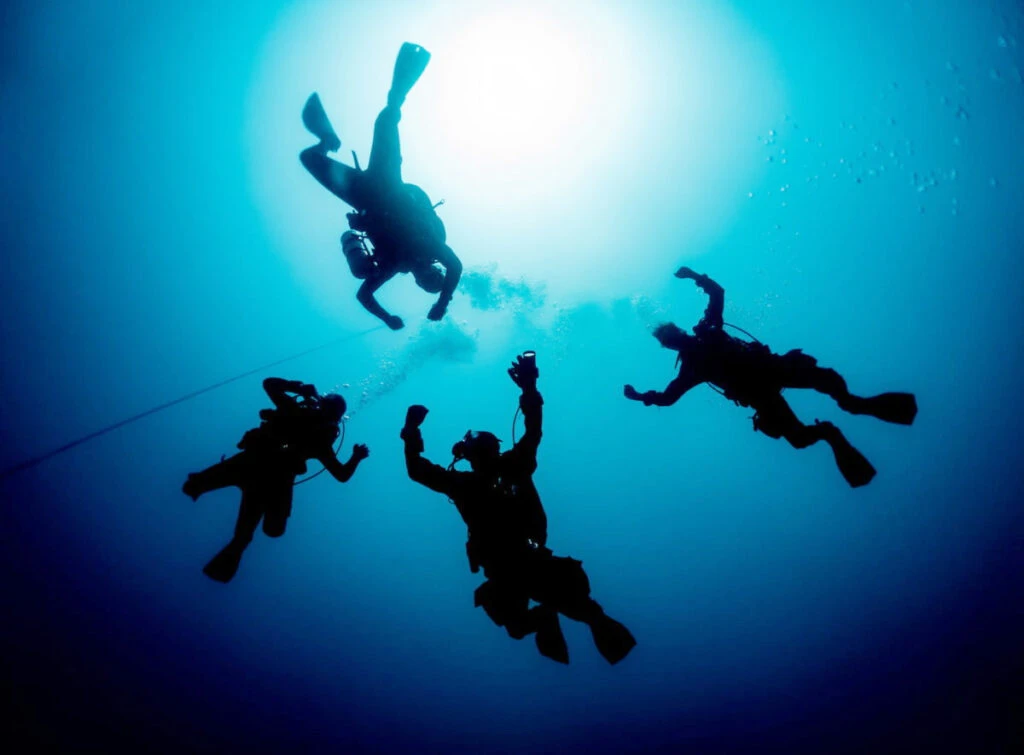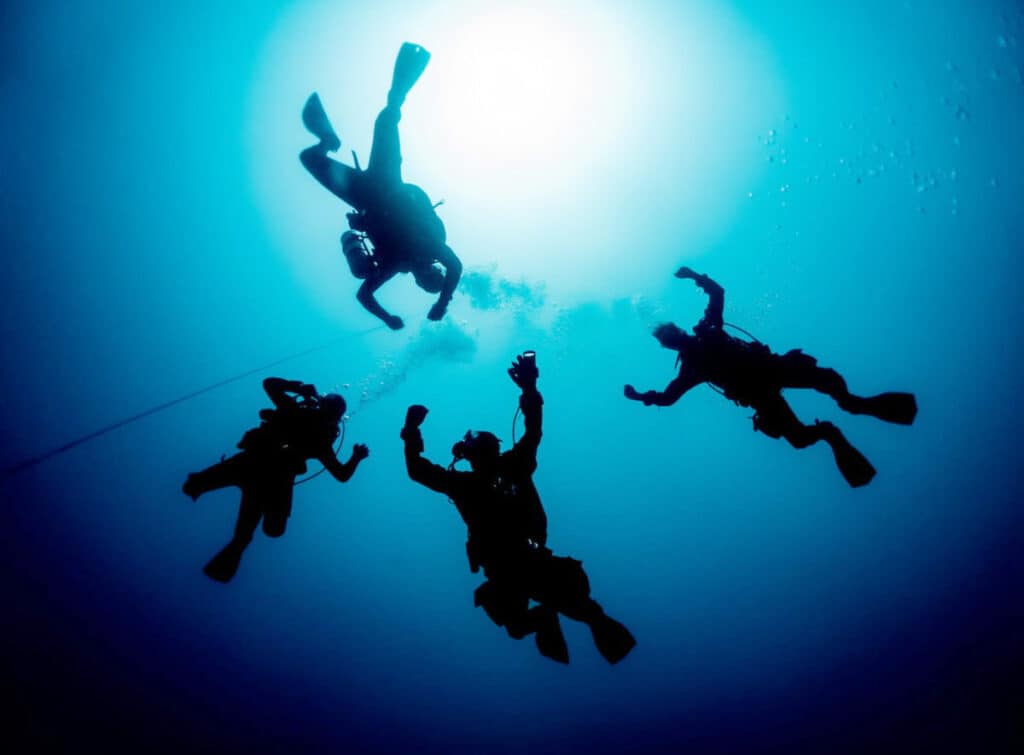 Beaches in Malta
One of the best things you will see when scuba diving in Malta is the marine life and their "home decor".
The combination of caves, sheer cliffs, rocky and sandy sea beds, as well as historical ship wrecks, means there is so much to see. You'll spot john dory, parrot fish, scorpion fish, moray eels, red mullet and sea urchins, so have your underwater camera ready.
The larger sandy beaches are in the northern part of Malta and the most popular are Mellieħa Bay, Għajn Tuffieħa and Golden Bay.
For smaller, quieter beaches, head north to Paradise Bay and Armier overlooking Gozo. In Gozo, you'll want to go to Ramla l-Ħamra, a large beach of unusual red sand nestling by countryside. You'll also find rocky inlets that are ideal for snorkelling in Gozo and Comino.
For the best beaches in Malta, Lonely Planet has a great guide.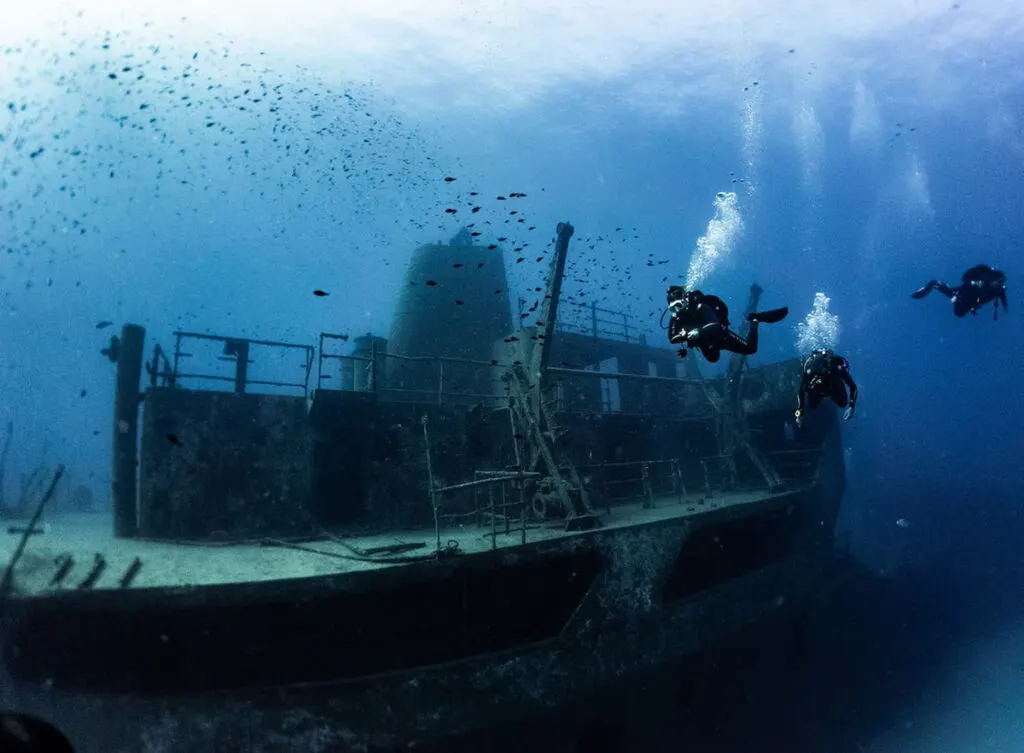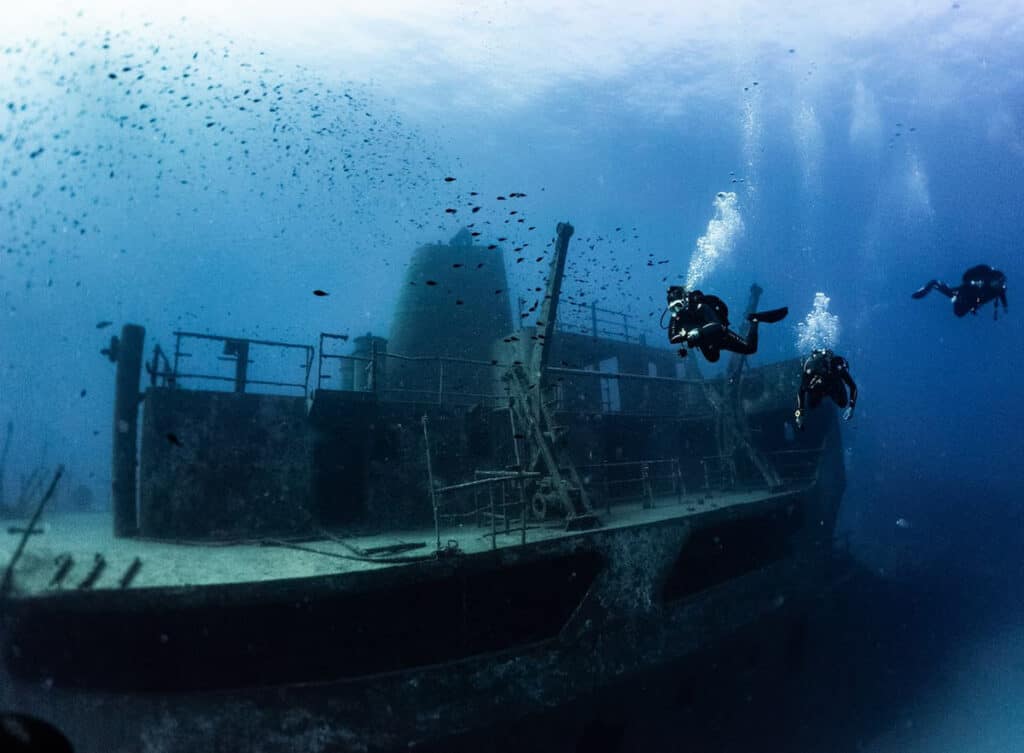 The best dive sites in Malta
It can be hard to advise people on the best diving spots in Malta, as it comes down to how experienced you are and what you want to see.
However, this being said, there's a dive spot perfect for everyone. In fact, there are various dive sites for scuba divers to explore, including several top-rated and famous dive sites for advanced divers and experienced divers.
Because of this, it's essential to research the different options available to you.
To help you out, we've made a list of some great dive sites that tourists love:
Um El Faroud – if you want to visit an artificial reef, this is a great option. The Um El Faroud was an oil tanker which exploded and sank. Since then, it has been turned into an artificial reef.
HMS Stubborn – This is a dive for technical divers. On this dive, you can see a submerged submarine lying on the sandy bottom.
The famous Blue Hole and Coral Gardens – situated on Gozo, the blue hole is a large hole that leads to open water. It used to be the iconic Azure window; however, this collapsed during a heavy storm. This is a great place to visit if you like looking at various rock formations. This site often has strong currents, though, so it's not for inexperienced divers.
Inland Sea – similar to the Famous Blue Hole, this site is located off the Island of Gozo. It consists of a long tunnel leading to the open sea with a fantastic vertical wall dive. Technical divers are more suited to this site.
Cirkewwa – The Cirkewwa is one of the best scuba sites in Malta. As well as being suitable for divers of all levels, this dive site has something for everyone. It has two wrecks, Tug Boat ROZI and P29 Patrol Boat. These wrecks are still intact, apart from the engine room and propellor. As well as the boats, divers can also explore some anchors and the first arch.
HMS Māori – This is an entry point dive with a maximum depth of 16m. The Māori ship was destroyed during World War II by a German plane. It was named for the indigenous Maori people of New Zealand and served with the United Kingdom Mediterranean Fleet.
Blue Lagoon – Hundreds of boat trips take scuba divers to see the blue lagoon each year. The blue lagoon is a stunning dive site.
MV Imperial Eagle – The Imperial Eagle was a ferryboat which connected Gozo and Malta. However, it sank many years ago. It is now an exciting and easy-access dive.
MV Xlendi, MV Karwela and MV Cominoland – this is one of the best shore dives in Malta. It is located just off the coast of the Maltese archipelago. On this dive, you can experience not one but three separate wrecks.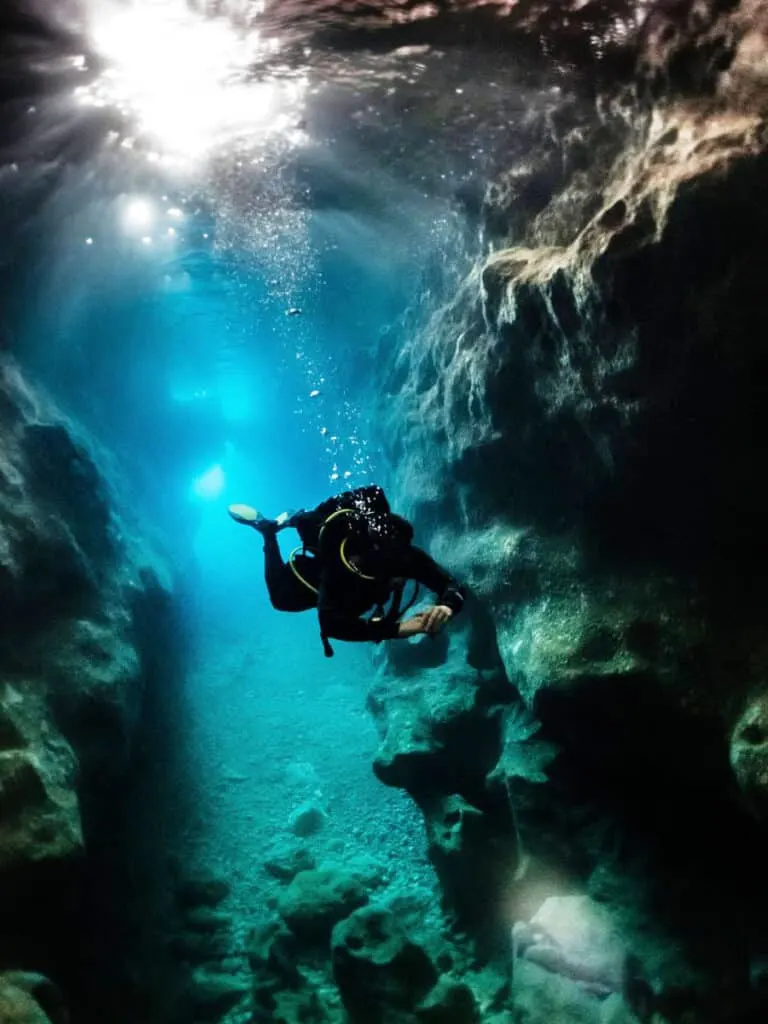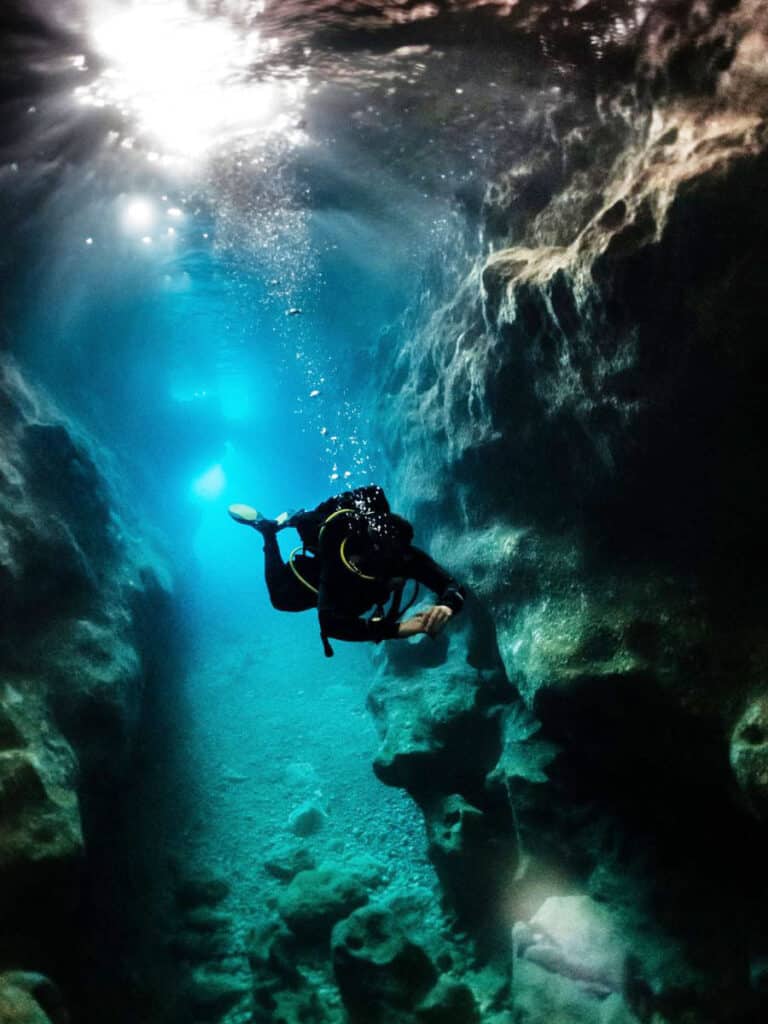 Blenheim Bomber – the Blenheim bomber is a warplane that crashed into the sea off the island of Malta. When it crashed, it landed on its belly.
Madonna Statue – the Madonna Statue is a very popular diving location in the north of Malta. This site is suitable for both experienced and novice divers.
Blue Grotto – situated south of Malta is the Blue Grotto dive site. It consists of many sea caves and is a popular tourist destination.
Santa Marija Caves – if you're looking for a day trip, then a trip to the Santa Marija Caves is an excellent option. This site allows you to navigate through several different swim-throughs and caves. It is a highly scenic dive site.
Polynesian – This is another brilliant boat dive. On this dive, divers can see a sunken luxury French cruise liner.
Billingshurst Caves – This is only suitable for cave divers.
Qawra Reef – this dive site is located on the coast of the main island of Malta, meaning it's an easy-access dive.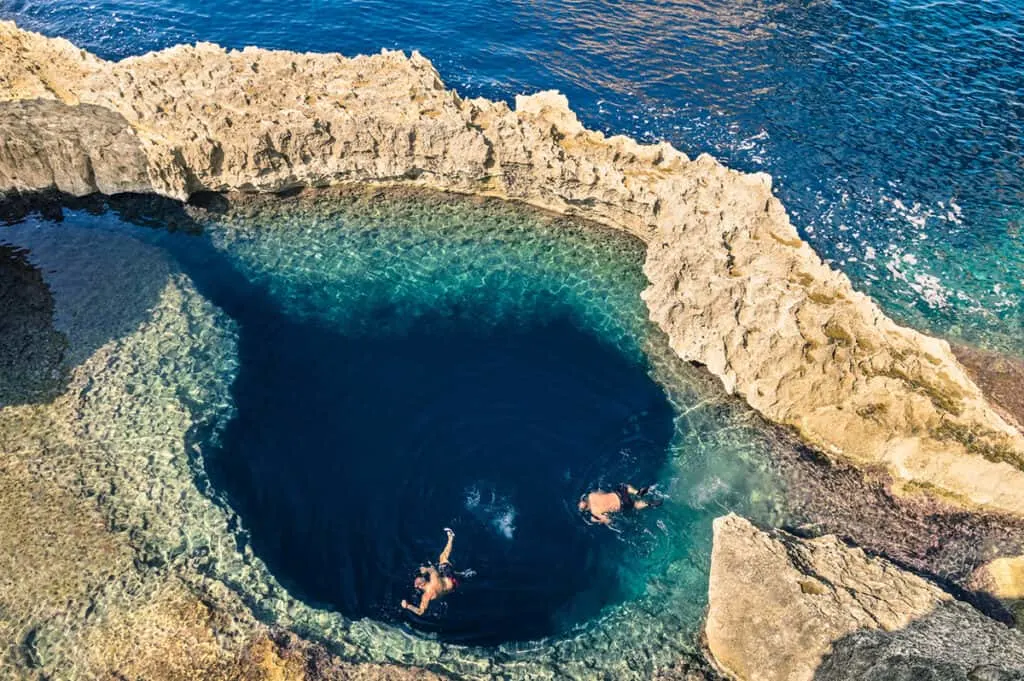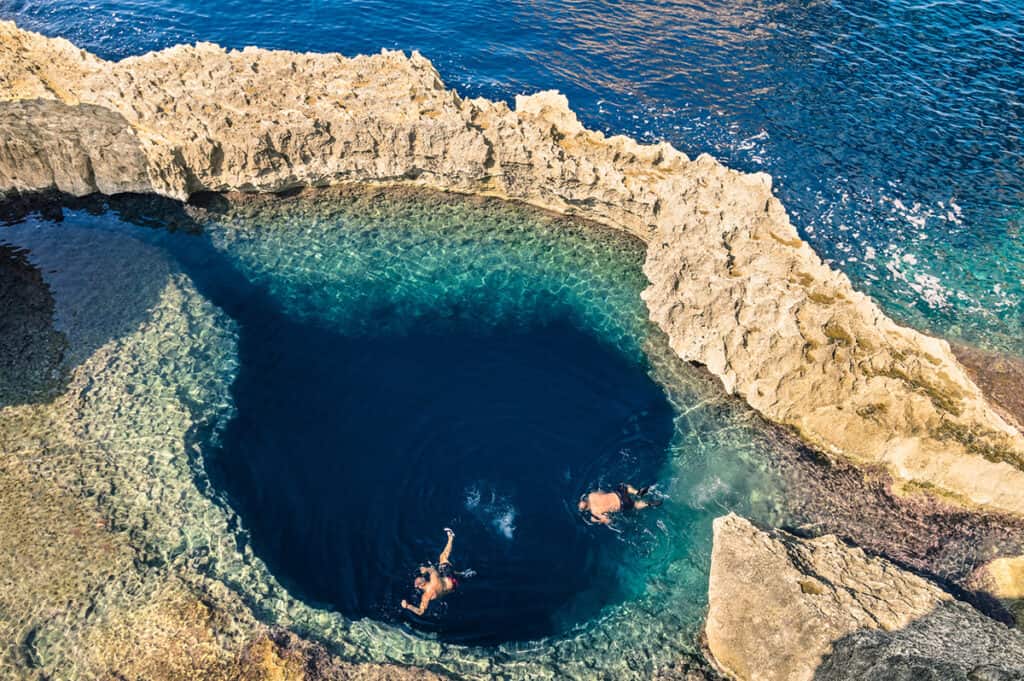 Choosing a dive site
Once you've researched the different options available, you need to choose the best dive site for you.
First, decide what you want to see on your dive, as different areas offer different things. You may prefer to go on a dive where you can see some natural rock formations, or you may prefer to go on a long wreck dive.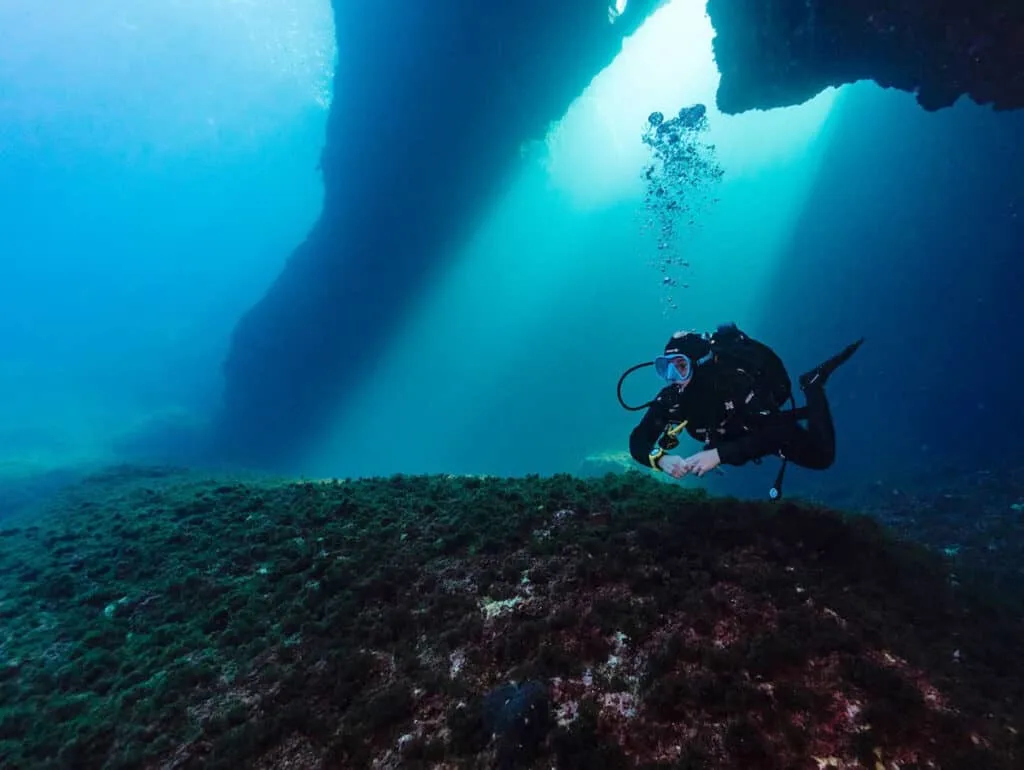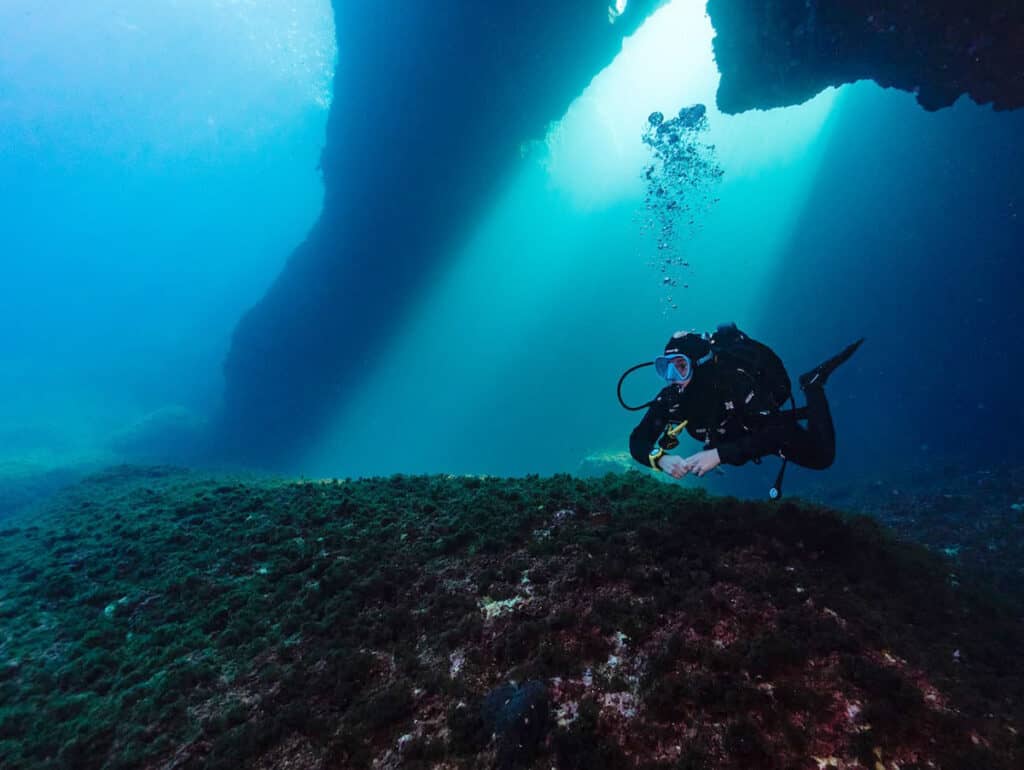 Second, how deep you want to dive. You can choose from several different depths, including deep water diving in the open sea, boat dives in shallow diving or shore diving in shallow water.
Don't be scared of going deep-water boat diving; an instructor will always be with you. As well as this, you will be taught all the safety information before you start your dive, including the maximum depths you can go to.
Third, how experienced are you. This will rule out some dive sites – if you're having trouble narrowing it down!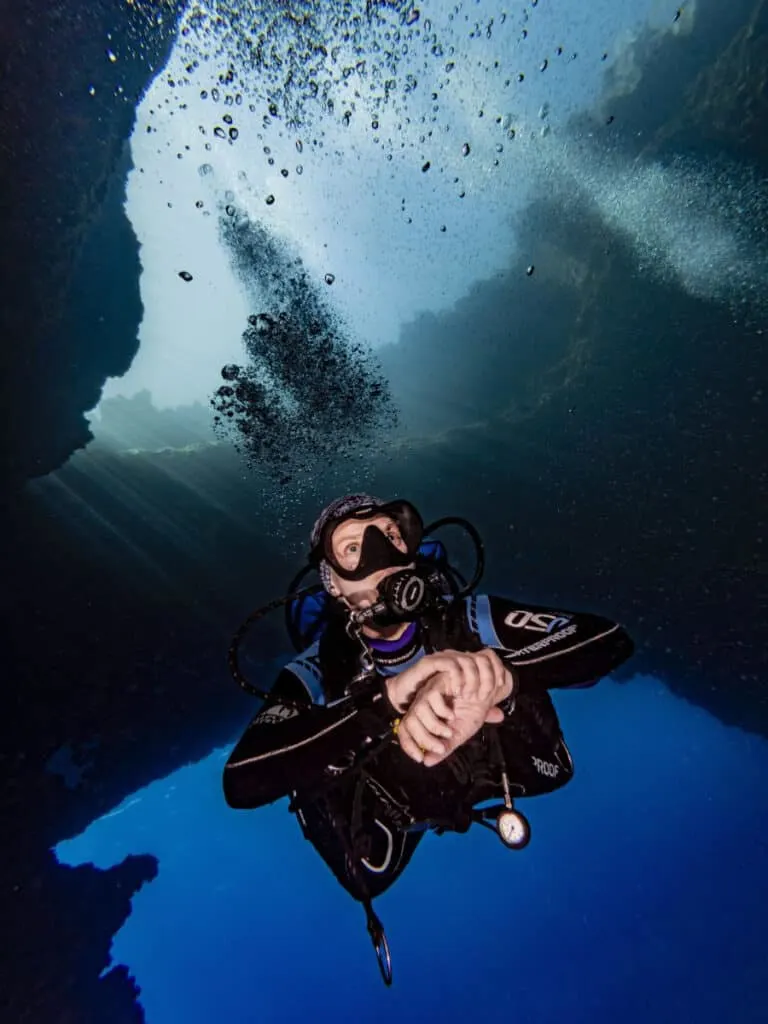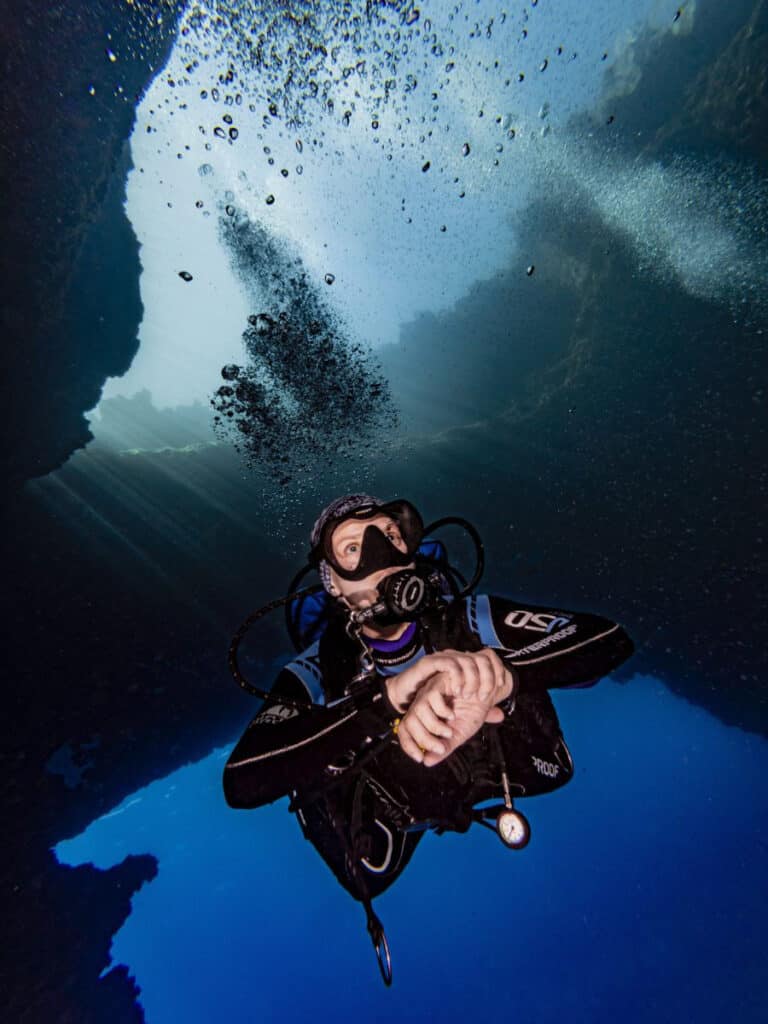 Best time of year to go Scuba Diving in Malta
To make the most out of your diving experience, choose a time of year that offers you the best conditions.
Many divers will tell you that the best time of year to dive in Malta is during the summer months, from April to November. This is when Malta is known for their clear waters and warm seas.
However, you can still enjoy diving in the winter months as water temperature rarely drop below 15 degrees Celsius here.
Each year thousands of people go on holiday to Malta. Some to enjoy the warm sunny climate and beautiful beaches, while others prefer to learn about the island and what it offers.
If you're planning a trip to Malta, make sure you book a scuba diving adventure so that you don't miss out on the hidden treasures beneath the ocean.