If you're planning a trip to Japan for the first time, we've covered what to expect, handy tips to know and a few cultural pieces of advice to ensure you have the best time.
Japan is a great place for so many reasons – its special blend of ancient and modern culture, stunning natural scenery, unique style and of course, delicious food.
But if Japan is a lonnnng way from where you live, I have this very handy post on 17 things to do on a 17 hour flight. I'm in New Zealand, and we have to travel this far direct to New York or to Dubai. I know, what!?
This post is from Alexia Santamaria, who lived here for a couple of years, and just visited again. She covers all the top questions you might have about travelling to Japan.
You'll find temples that date back thousands of years existing just metres from futuristic scenes, and the crazily kitsch and impossibly chic cosy up in a strange, comfortable harmony. It's a country everyone should visit at least once, and the kind that will draw you back time and time again.
On the whole, Japan is a relatively easy country to travel in but it definitely pays to know a few things before you go.
Having visited more than once and actually lived there for a couple of years in my 20s, this would be my advice if you're planning your very first visit to the land of the rising sun.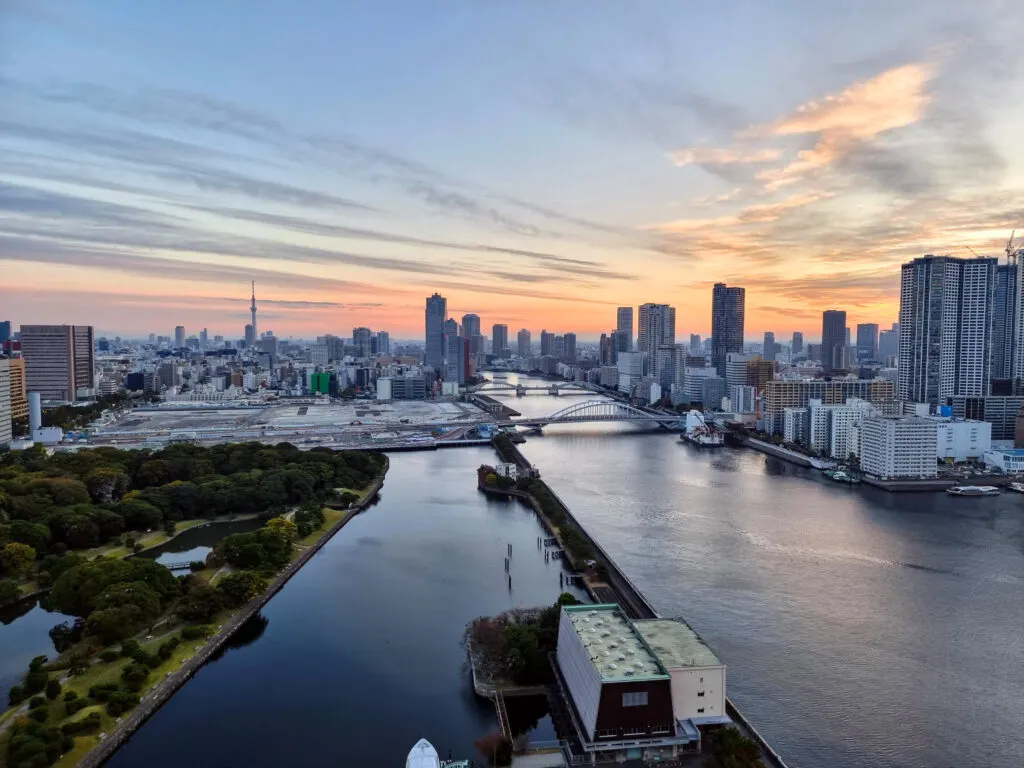 When is the best time to visit Japan?
Pick the right season for you
The great thing about Japan is it's kind of wonderful anytime of year – there really is no best time, only the best time for you.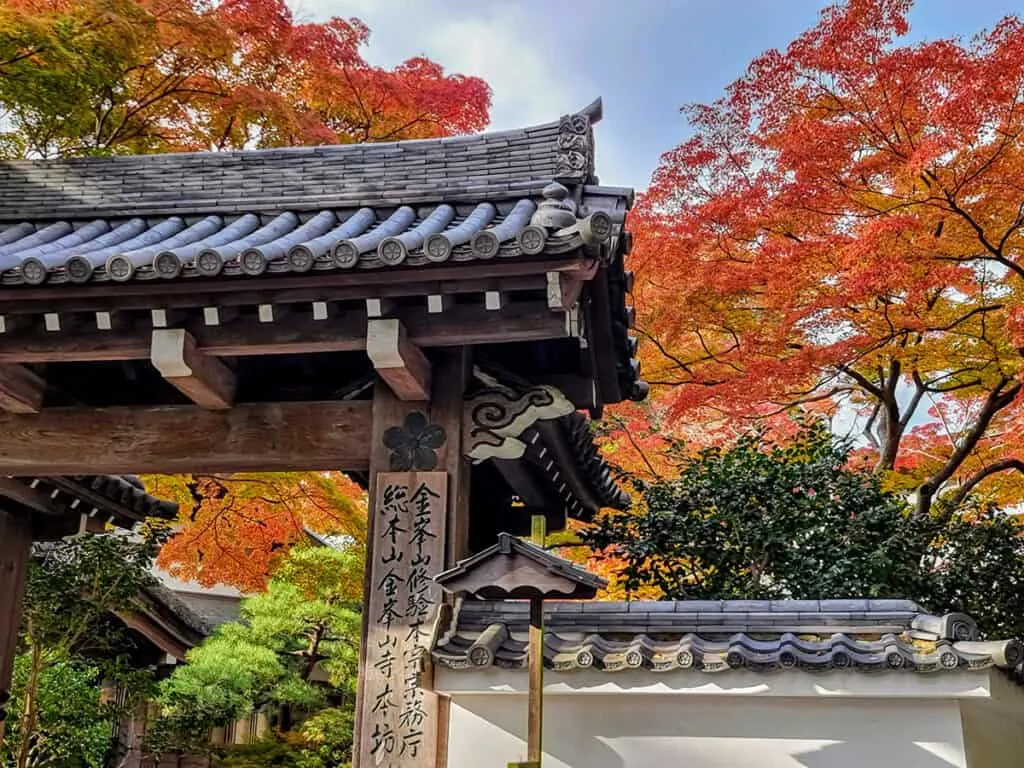 Autumn brings a fiery blaze of miniature maple leaves; winter the soft powder snow of your dreams (and an amazing snow festival with lifesize buildings made from ice in Hokkaido if you time it right).
Spring is all about the iconic cherry blossom season which means gentle falling 'pink snow' carpeting the ground in its radiant glory – and summer months are full of fun and festivals and great outdoor enjoyment.
It can get pretty hot and humid in summer, and early summer is also the rainy season, so if that's not your vibe, book during the peak season of March to May and September to November.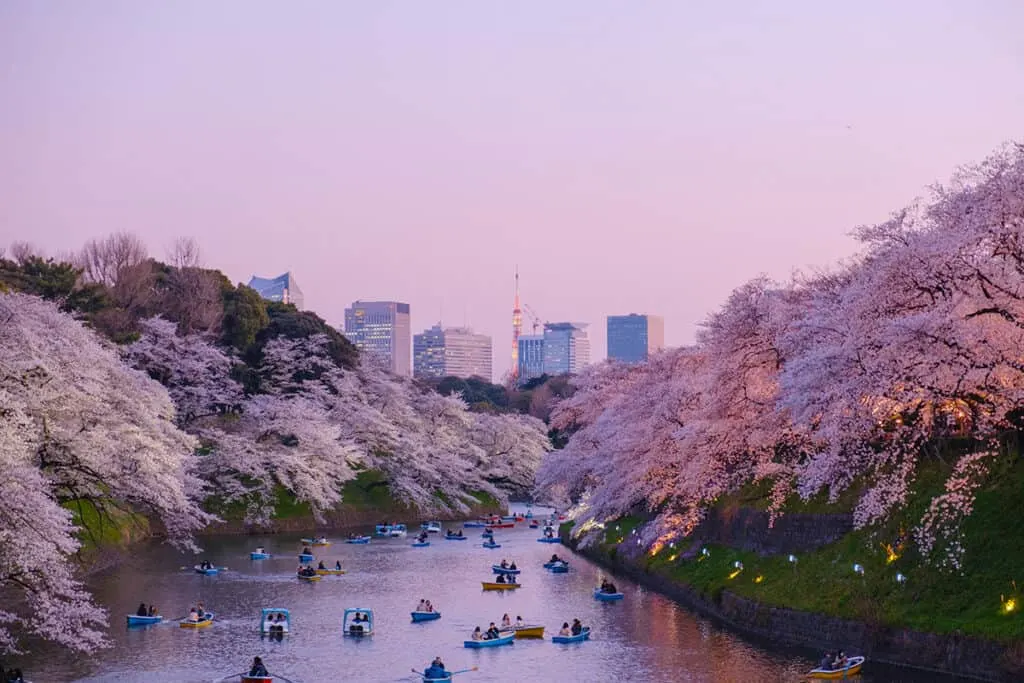 Where should we fly into?
Narita Airport is likely where you'll end up flying to on a first-time visit as it's the main international port of entry for Tokyo (there is another one called Haneda Airport but it tends to handle more domestic flights).
While it's common in many cities to take a taxi from the airport to the centre, this can be costly in Tokyo as it's not close at all. The Narita Express train is amazing and efficient and the most popular way to get from the airport to Tokyo Central.
Where should we go?
While it's not 100 per cent necessary, it's a good idea to have your Japan itinerary fairly well mapped out before you go. If you don't speak the language it can be a little harder to do things on the fly and take it day-by-day like you can in other countries.
Popular destinations for first-time visitors are Tokyo (for bright lights big city fun), Kyoto (for the ancient culture and temple magic). The area surrounding Mount Fuji (for obvious reasons), Hiroshima (for beauty and historical significance), or Hokkaido (especially if you're keen on winter sports)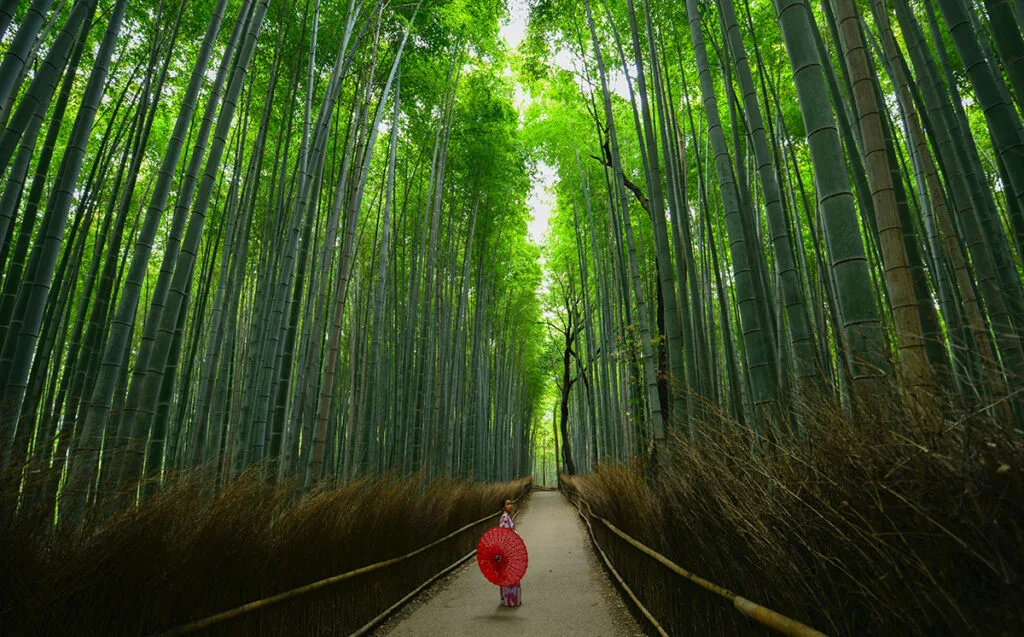 If the thought of Tokyo feels overwhelming, Osaka is a great alternative. Lots of neon fun, great shopping etc but on a smaller, less manic scale.
One of the other great things about Japan is the complete contrasts in just one area. For example you can be in a crowded Tokyo train station one second and a large green park space the next, or on the Kyoto tourist trail one moment, and on the shores of Lake Biwa in 20 minutes.
This is just one of several day trips you can do in this region. You'll never get bored, something totally different is only ever a few minutes away.
How should we get around Japan?
Get a Japan Rail pass (JR Pass) to use the JR trains. You need to purchase these online before you arrive.
*Affiliate link. If you purchase from my link I may make a small commission at no extra cost to you.
Japan isn't usually a country where you hire a car and cruise around (although this isn't impossible by any means). The great thing is it has an extensive public transportation system that is both efficient and affordable so most people travel by train – especially since it connects all the major tourist destinations almost door to door.
Definitely purchase a JRPass, which is the best way to get unlimited access to all Japan Rail trains, including the bullet train (Shinkansen). This can save you time and money, especially if you're planning to travel between major cities.
The only catch is that you have to buy it in your home country before you leave. Essentially you'll get a voucher that you exchange for the actual pass when you arrive (a JR ticket office in one of the train stations or a travel agency).
Passes come in 7, 14, or 21-day unlimited travel options and are great for use on local trains as well as inter-city.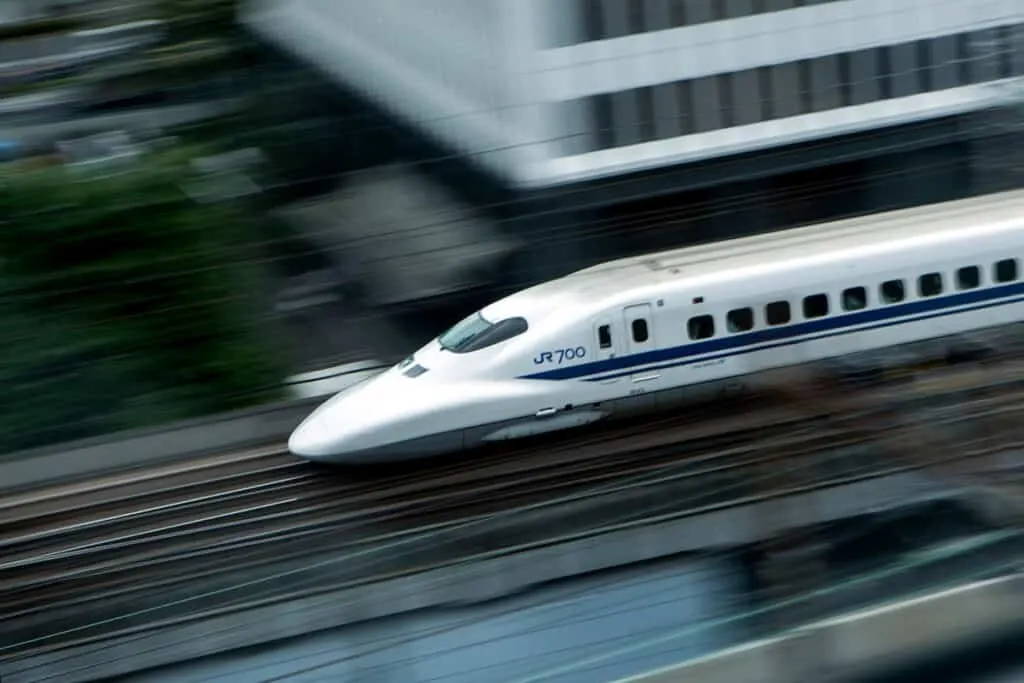 Where should we stay in Japan?
Plan a mix of accommodation
There are plenty of incredible hotels in Japan, from five-star properties that defy all imagination to budget business hotels with just the basics, and even capsule hotels with just a bed that you crawl into.
But I personally think you miss out if you don't spend at least one night in a Ryokan, a traditional Japanese Inn. It's definitely different – tatami mat floors, futons, traditional breakfasts (think rice, fish and miso rather than bacon and eggs for breakfast) but it's a great way to get an insight into Japanese life and the staff are always so kind and accommodating if there's anything you don't understand.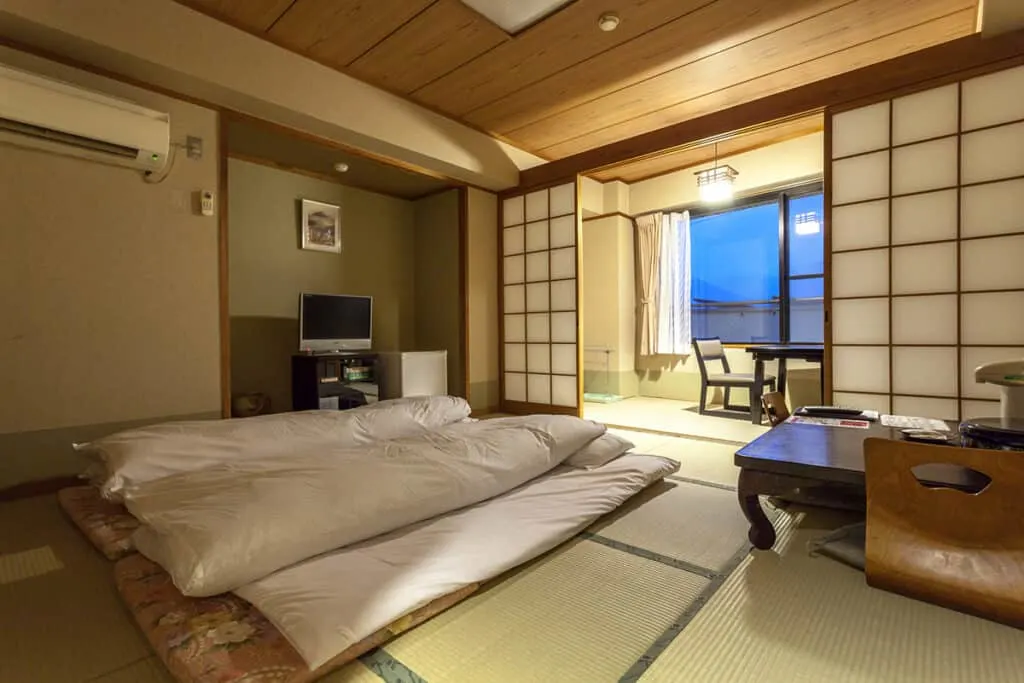 Things to know before you go
Learn a little about the Japanese culture before you go
The Japanese people are some of the politest humans in the world, always bending over backwards to help and be welcoming, and if you show you've learned a bit about how they live, you'll have an even better time.
The language barrier won't usually be a problem for first-time visitors – between Google translate, wild hand gestures and the fact that many Japanese will know some basic English, you can muddle along pretty easily.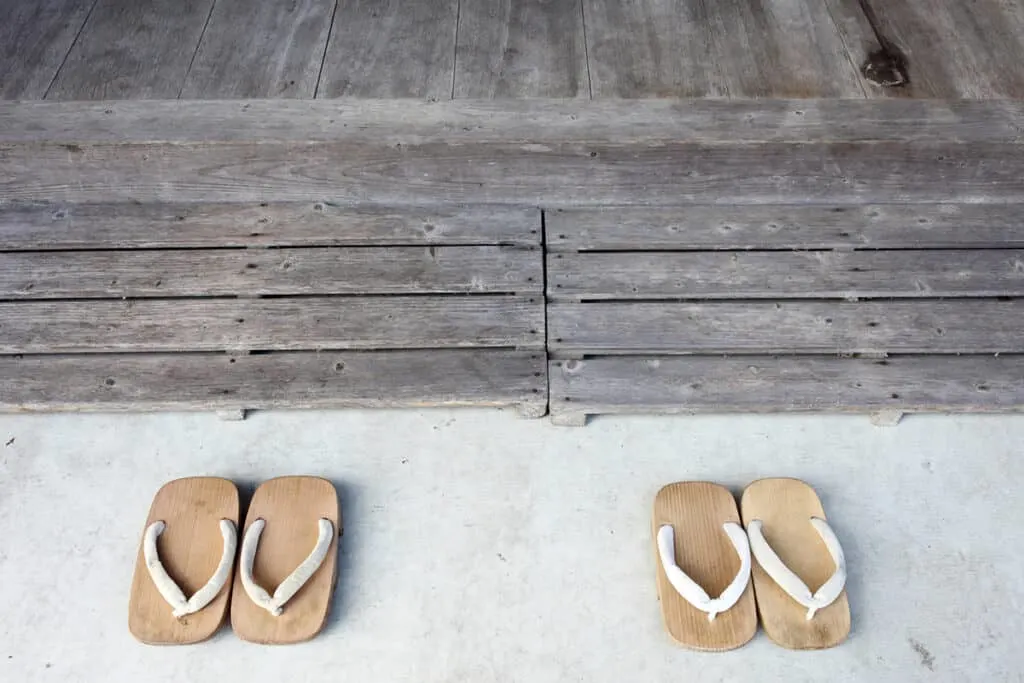 Learning the basics like – hello, goodbye, thank you, excuse me and I'm sorry, will definitely go a long way and while no one will expect you to know everything some of these cultural Japan travel tips may help make things easier:
Always take your shoes off in people's houses
There will often be slippers outside the toilet, put those on when you use the bathroom, then leave them outside the door when you've done your business
People generally don't eat while walking, like we do in many western countries
If eating rice in a bowl with chopsticks, don't stick them directly (vertically) into the rice in between bites
Dress modestly when entering temples
If giving something to someone (a gift or a business card) present it with both hands
Don't wear clothes of any kind when bathing in hot springs (onsen) – you must clean yourself thoroughly before entering of course. Some onsen have rules about tattoos so make sure you check if you're inked
Respect for elders and authority is extremely important
Do I need a visa to visit Japan?
Most likely you won't need a visa, as 88 countries are exempt, just requiring a passport for entry with at least six months validity after the date you plan to leave.
How do we pay for things in Japan?
While at home you may have forgotten what cash even looks like, Japan's monetary transactions aren't quite as electronic.
Credit cards and debit cards such as Visa, Mastercard, and JCB, are becoming increasingly popular and widely accepted in Japan, but some smaller stores or vendors may still only accept Japanese yen.
Mobile payment options such as Apple Pay and Google Pay, are starting to gain popularity but the best way to do it is always make sure you have at least some notes on you as some places may not accept any other form of payment.
It would be a terrible shame if a lack of hard cash stood between you and a delicious snack from a small local vendor!
If you're wondering if Japan is expensive, we have a great comparison between Tokyo and New York City here. You might be pleasantly surprised!
What is the food like in Japan?
Japanese food is known for its fresh ingredients, delicate flavours, and intricate presentation. You may already be familiar with dishes like sushi, ramen and tempura from your own home country.
For anyone who is into food, Japan is a culinary dream! Good food is everywhere, from local specialities to authentic French pastries to everything in between.
Tiny alleyways house yakitori bars where locals stand and devour delicious skewers almost directly off the coals. The basements of big department stores have counter after counter of local food and other fancy treats like Belgian chocolates and exquisite teas – and you can easily find multi-course degustations on par with the top restaurants anywhere in the world.
If you're a fussy eater, have dietary restrictions or don't eat fish or seafood, it will pay to research a little before you go. You will always find food but it's sometimes easier to understand the regular ingredients in a dish beforehand than try and have that conversation on the spot.
Most regions will have a speciality so ask the locals where you're staying what you need to try when in that area. They love to tell you what to eat and the best places to get the best version.
Pro tip for the budget conscious: convenience stores often have great cheap grab-n-go options made fresh every day.
Heading to Osaka? This post covers the best food to try in Osaka.
What about Internet?
Free wi-fi is reasonably abundant but it's also easy to pick up a travel sim card at the airport.
Pocket Wifi is another popular option – you can rent these portable devices, which can simultaneously connect to multiple mobile units (so you can have your phone, tablet and laptop all connected at the same time) – no dealing with cables, sockets or antennas.
You'll find lots of places to scan QR codes to make payments or get information.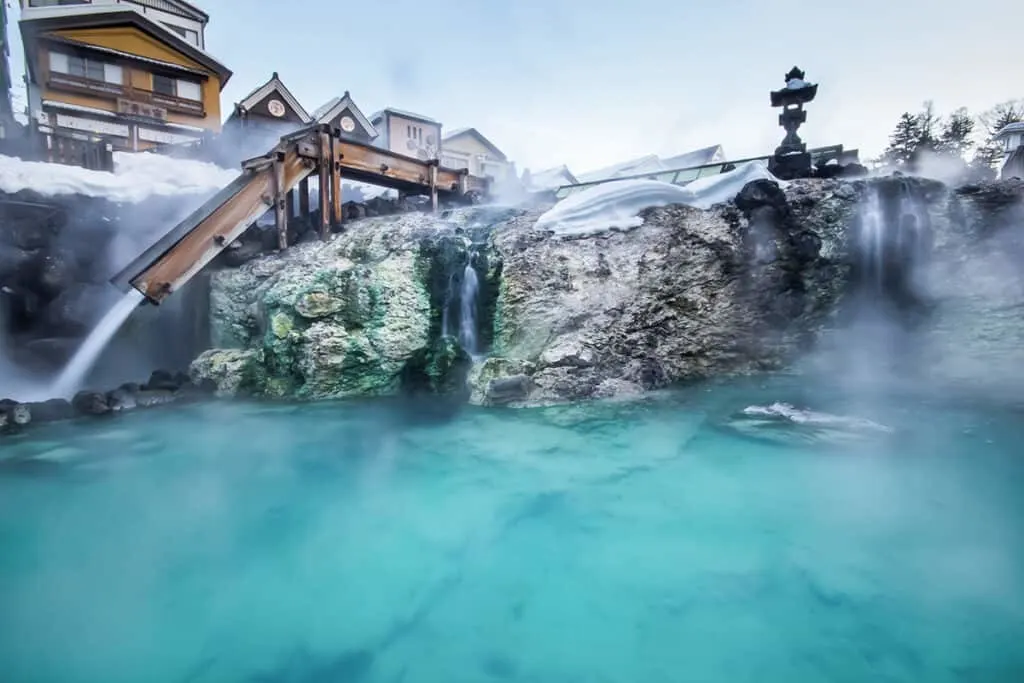 Most popular things to do in Japan
Japan really has everyone covered – from stunning cherry trees in spring blossom, to temples and Mount Fuji, views of UNESCO World Heritage sites, to quirky attractions like ramen museums and robot restaurants.
Here are some of the most popular things to do and places to visit in Japan:
Tokyo Disneyland
Tokyo Skytree
The Imperial Palace
Harajuku & Takeshita Street, Tokyo (for fun photos)
Yokohama
See Mt Fuji
Soak in an onsen (natural hot springs)
Enjoy a traditional tea ceremony
Go to a sumo tournament (a unique experience!)
Kyoto's Temple and Shrine Complexes
Hiroshima Peace Memorial (Genbaku Dome)
Ueno Park, Tokyo
Nara Park, Nara (known for its large population of wild Sika deer)
Osaka Castle
Dotonburi, Osaka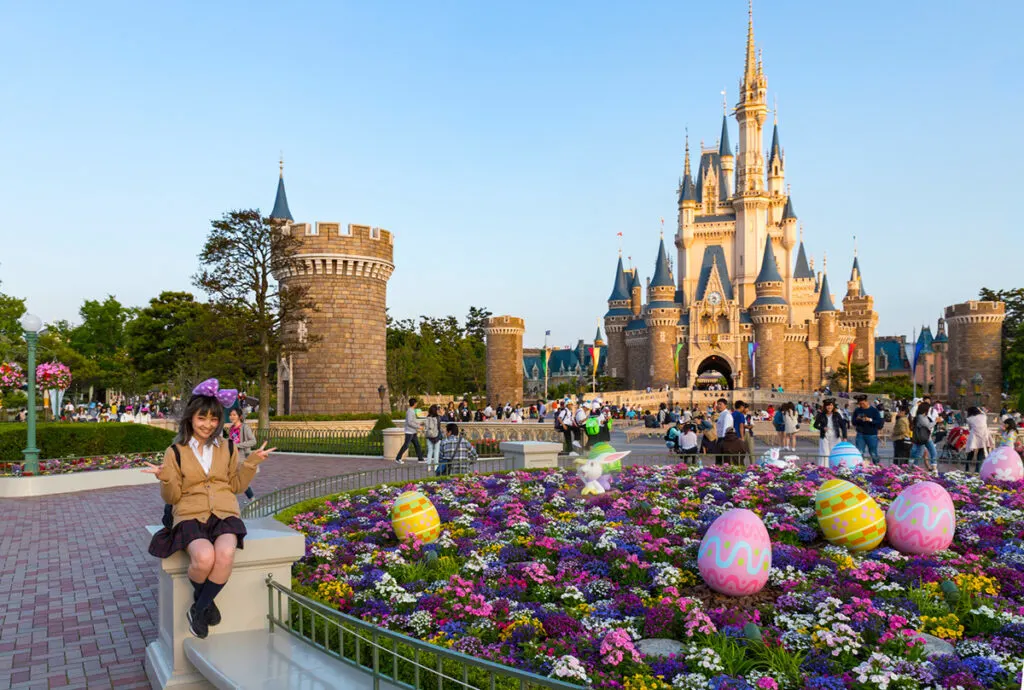 So get planning and get your dream trip to Japan booked!
A land of contrasts is waiting – there are (good) surprises round every corner. I can almost guarantee your first trip will not be your last – this country is still under my skin, almost 25 years from my first visit and every time I go back I find something new, wonderous and utterly fabulous.