If Japan in on your bucket list, one of the things you might be asking yourself is: how expensive is Japan?
This guest post might pleasantly surprise you as guest blogger Steven Berk compares things like food, transport, sight-seeing and accommodation in Tokyo with New York City.
You might also want to read all our tips for travelling to Japan for a first-timer, written by an expat who lived here for two years and has been back a few times since.
Japan actually has an undeserved reputation for being an expensive place to travel in. While you'll have no trouble finding plenty of high-end splurges, you don't need to spend a fortune to have an enjoyable visit to Japan. In fact, Tokyo is less expensive than most major US cities.
Read this post for how to spend 3 days in Tokyo.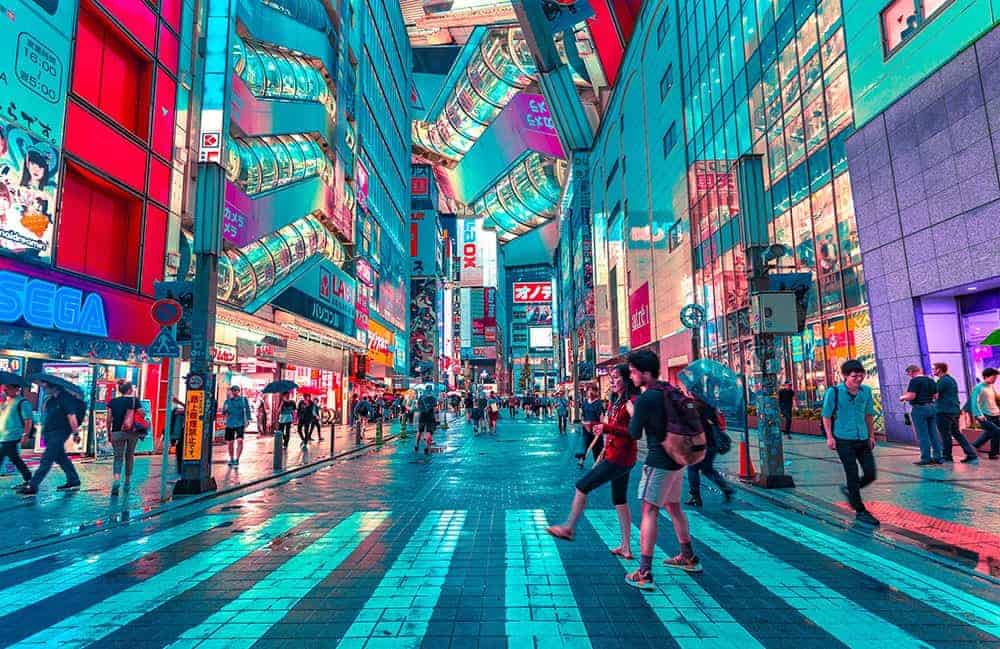 Of course you might not be planning to visit Japan for a quick vacation, but join the many Westerners who come to immerse themselves and live in this fascinating country teaching English in Japan.
Let's take a look at the price breakdown of purchases that a traveler might make in Tokyo and in New York.
Let's compare Tokyo accommodation with New York City
You'll find a lot of accommodations that are unique to Japan, such as capsule hotels, love hotels, and Ryokans.
Capsule hotels are a fun idea, but they can only be booked for one night at a time. Love hotels are intended for couples to book on an hourly basis, and usually aren't in prime locations. They're not actually brothels but often frequented by couples who live in multi-generational houses and want a little privacy, according to a local Japanese friend of mine. Sure sometimes people book them for an illicit affair, but at least now you know about them before you go!
Ryokans are traditional B&B spas, fairly expensive, and guests usually stay for the spa experience rather than as just a place to sleep.
Tokyo v New York Hotels
Since hotel rates change based on seasonal demand, I wanted to compare average hotel rates between New York and Tokyo for each city's most and least expensive months.
The difference in hotel prices is so dramatic that the cheapest month in New York is roughly the same price as the most expensive month in Tokyo. You can generally expect hotels in Tokyo to be 55% less expensive than similar hotels in New York City.
Not every city in Japan is as expensive as Tokyo either, hotels in Osaka are usually less expensive. However, accomodations in Kyoto can be a little more expensive than in Tokyo, especially during peak travel times.
Peak Season Hotel Rates
| | | |
| --- | --- | --- |
| City | Recent peak month | Average nightly rate |
| Tokyo | April 2019 | $149 |
| New York | September 2018 | $270 |
Slow Season Hotel Rates
| | | |
| --- | --- | --- |
| City | Recent slowest month | Average nightly rate |
| Tokyo | June 2019 | $95 |
| New York | February 2019 | $149 |
Source: https://businessblog.trivago.com/trivago-hotel-price-index/
Keep in mind that these prices are average rates for standard double rooms. If you're a backpacker on a budget traveling by yourself, then you're in luck because Japan has plenty of reasonably priced safe and clean hostels.
Hostel comparisons
| | |
| --- | --- |
| New York – 6 bed hostel in Brooklyn | $50 |
| Tokyo – 6 bed hostel in Shinjuku | $30 |
Compare local transport Tokyo v NYC
Japan has the best public transportation network in the world. Trains are frequent, clean, safe, affordable, and punctual. It's definitely the best way to get around.
The labyrinthine map of the various systems in Tokyo can be a little confusing for visitors, but get yourself an IC card so you can transfer and change lines with ease. Fares vary based on distance and start at 180yen ($1.65 USD).
| | |
| --- | --- |
| Tokyo – Median Metro Fare | $2.25 |
| New York – Subway Fare | $2.75 |
While most of the New York Subway runs 24 hours a day, the trains in Tokyo generally stop running between 12:30am and 05:30am.
If you plan on visiting more of Japan by rail, look into getting a Japan Rail Pass for 7, 14 or 21 days. Or check out the Japan Regional Pass for three or four days in a local area which works out cheaper if you're not planning on seeing the whole country.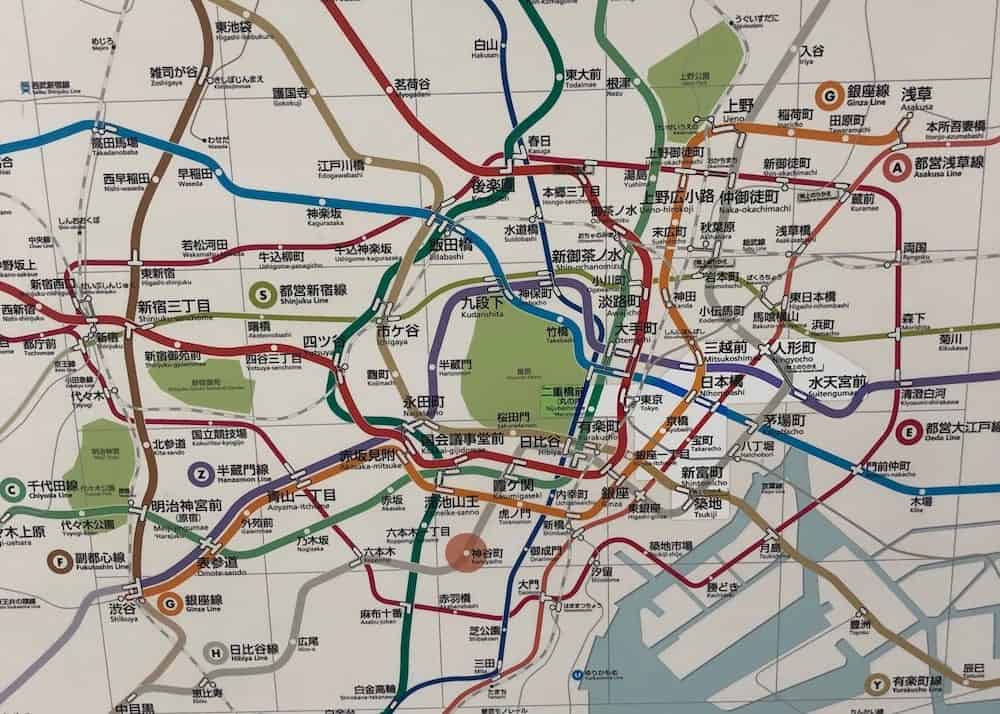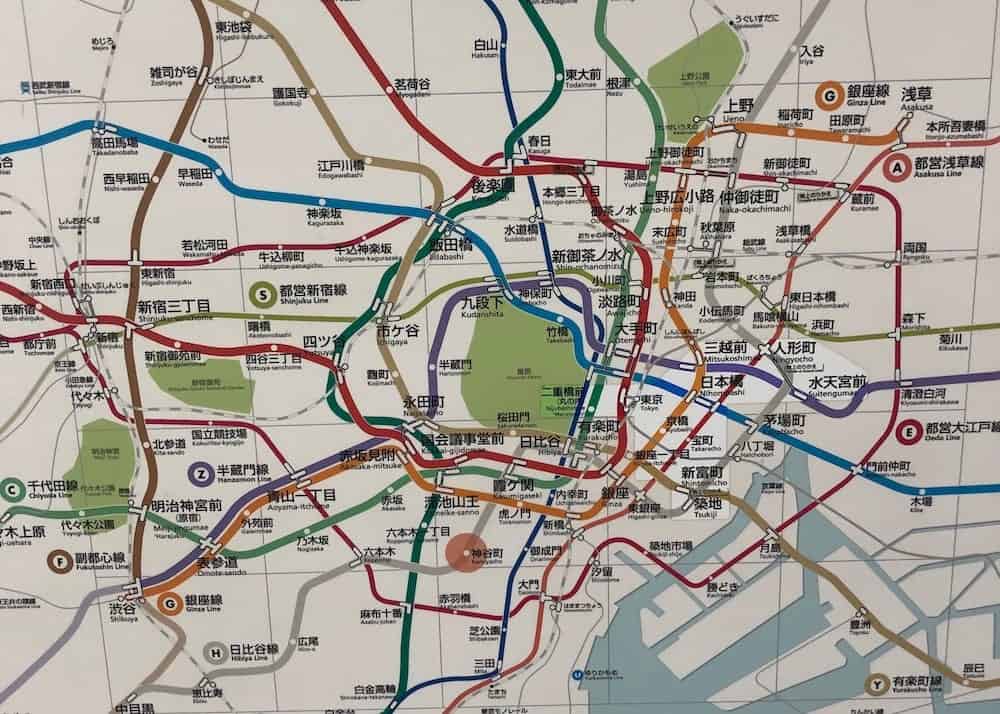 Taxis in Tokyo v NYC
Taxis are one of the few things that can be more expensive in Japan.
Fares are dynamic, and change based on the distance and the time of day. Night time taxi rides usually have a surcharge. Drivers are known for being fair and honest, so you won't have to worry about being ripped off. Rideshare apps like Uber aren't very useful in Japan.
Uber can only be used to hail taxis in Tokyo, but it's more expensive than finding a taxi on the street. Although I've heard that Uber-hailed taxis do not have a nighttime surcharge, so Uber may be slightly cheaper than regular taxis between 22:00 – 05:00. However, the fleet of drivers on Uber is scarce and it can take a while to get a ride via the app.
Uber is more popular in countries with bad public transportation and unscrupulous taxi drivers; two problems Japan doesn't have.
| | | | |
| --- | --- | --- | --- |
| Taxi From: | Total Price | Approx. Distance | Price Per km |
| Narita Airport to Shinjuku | $220 | 77 km | $2.85/km |
| JFK Airport to Manhattan | $63 | 25 km | $2.50/km |
Japan has the world's best public transportation network, never take a taxi to or from an airport in Japan. There are so many other options to get to and from the airport. You shouldn't need to consider taking a taxi anywhere, unless you really need to go somewhere after midnight. I traveled for nearly a month in Japan and never took a taxi or private car. The public transportation network will get you where you need to go.
Intercity Transportation
Some travelers opt for the JR rail pass, but unless you're planning to visit a lot of cities in short amount of time, it's probably not worth getting a rail pass.
| | |
| --- | --- |
| Tokyo – Hikari Shinkansen Bullet Train from Tokyo to Kyoto | $121 |
| New York – Amtrak Acela (fast train) from New York to Boston | $169 |
I highly recommend taking the Shinkansen (bullet train) for the experience and the convenience, it's the best way to get from city-center to city-center. On a clear day you can easily see Mt Fuji from the Tokaido line (the main line between Tokyo and Osaka).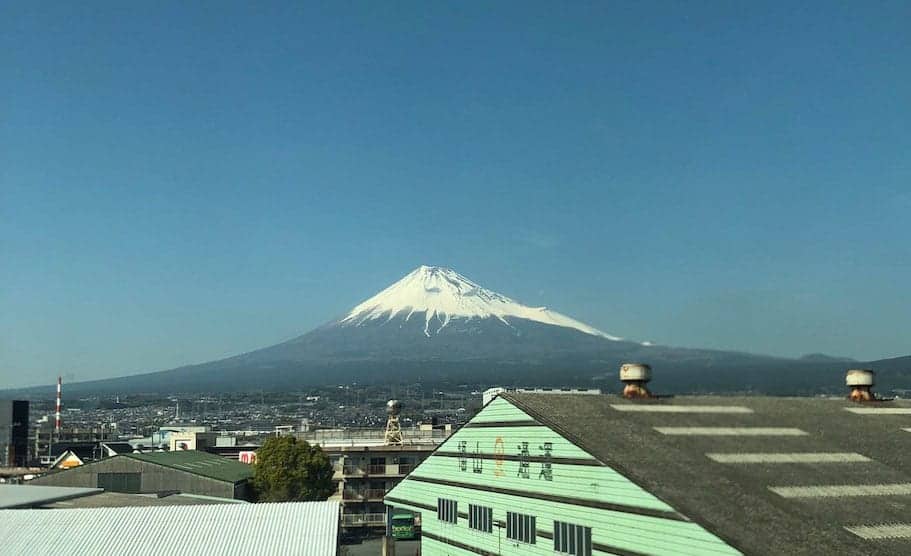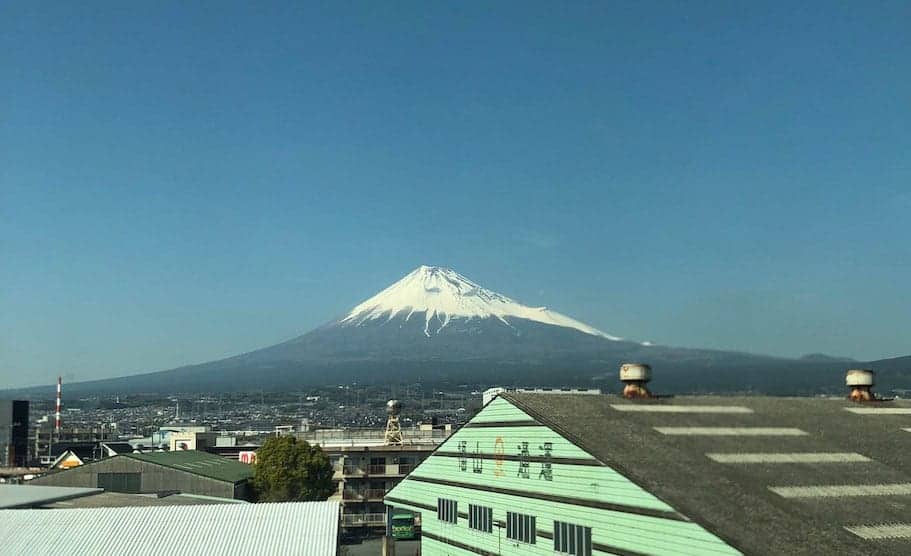 If you must fly, budget airlines offer flights between Tokyo and Osaka for around $60-$80 each way. Flying in Japan is the same as flying anywhere in the world, it's just not as fun or comfortable as the Shinkansen.
Sight-seeing prices in Tokyo v NYC
Tokyo has tons of free things to do such as visiting a temple or strolling through parks. But here's a price breakdown of some activities that visitors in Tokyo might spend money on.
Observation decks
| | |
| --- | --- |
| Tokyo – Tokyo Skytree observation deck | $21 |
| New York – Empire State Building observation deck | $36 |
Tokyo Skytree is the tallest, newest, and most expensive observation deck in Tokyo. The older Tokyo Tower is about half the height of Tokyo Skytree. Entry to Tokyo Tower's main observation deck only costs around $8.30. However, the least expensive observation deck in Tokyo would have to be the Tokyo Metropolitan Government Building's two free observation decks.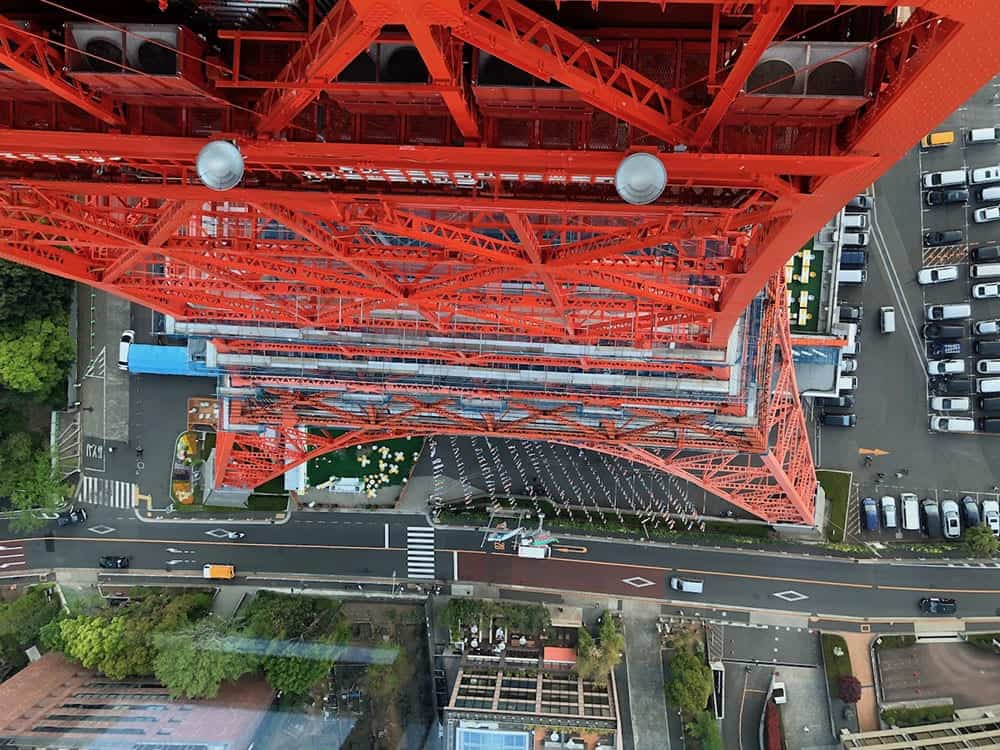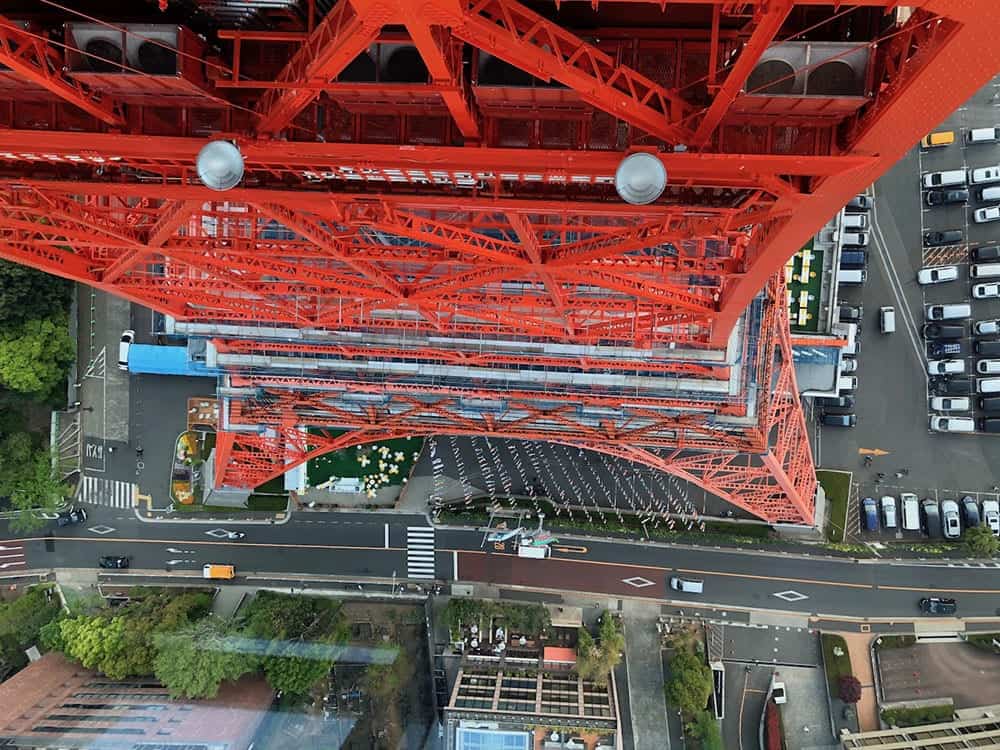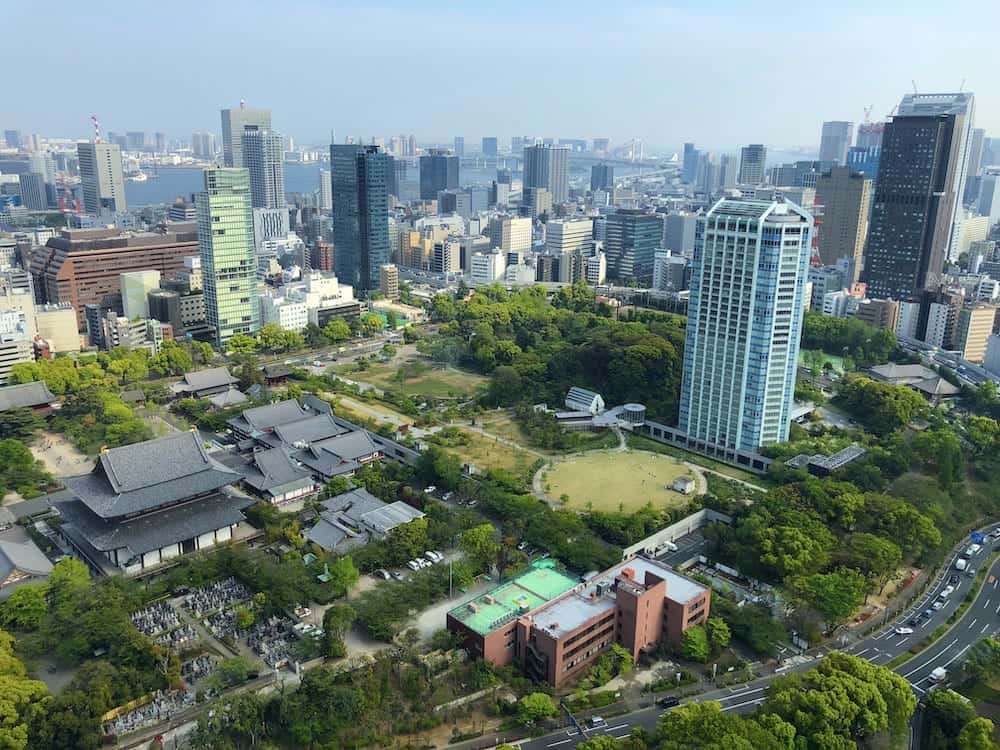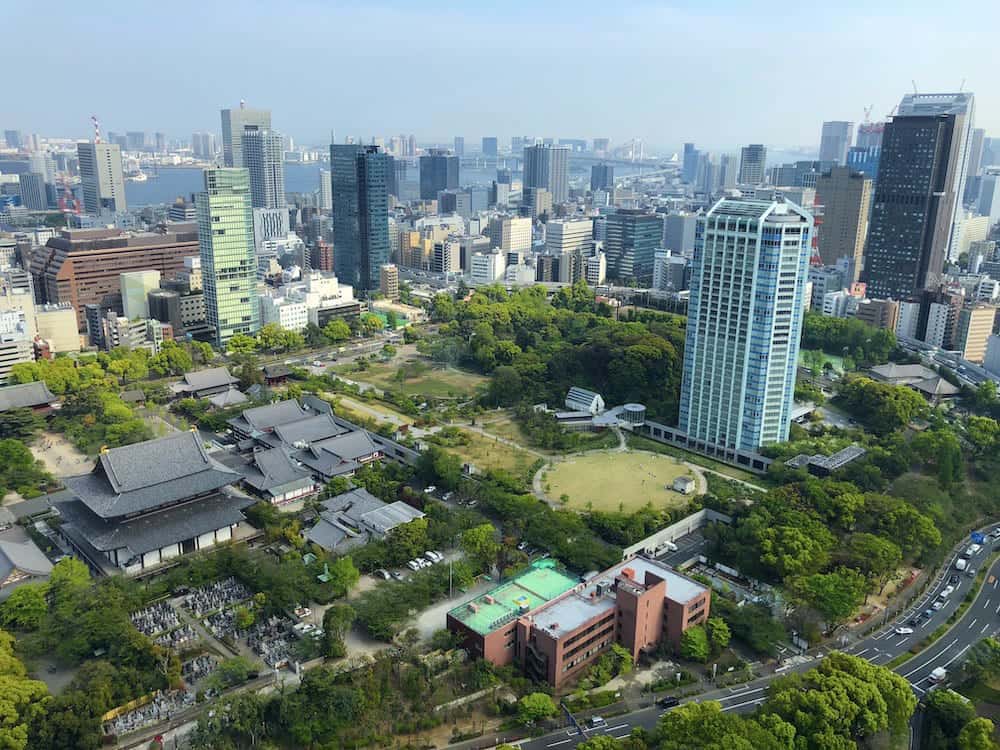 Art Exhibitions
| | |
| --- | --- |
| Tokyo – teamLab Planets exhibition | $22 |
| New York – Metropolitan Museum of Art (The Met) | $25 |
There are two teamLab exhibitions in the Odaiba district of Tokyo, Borderless and Planets. Borderless is the more popular one, it's also a little more expensive (around $27) and much harder to get tickets to. Planets has the same types of exhibitions, but with fewer crowds.
Be sure to wear shorts to teamLab Planets, because you'll be walking through knee-deep water in one of the exhibits. If you're going to spend money on just one activity in Tokyo, teamLab Planets should be it.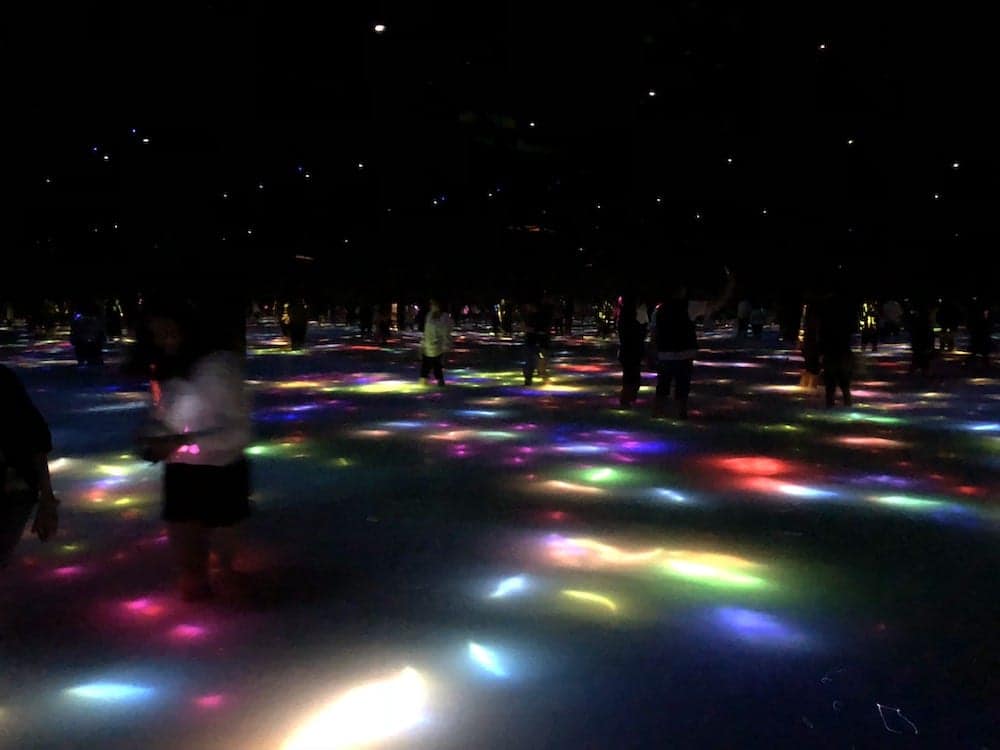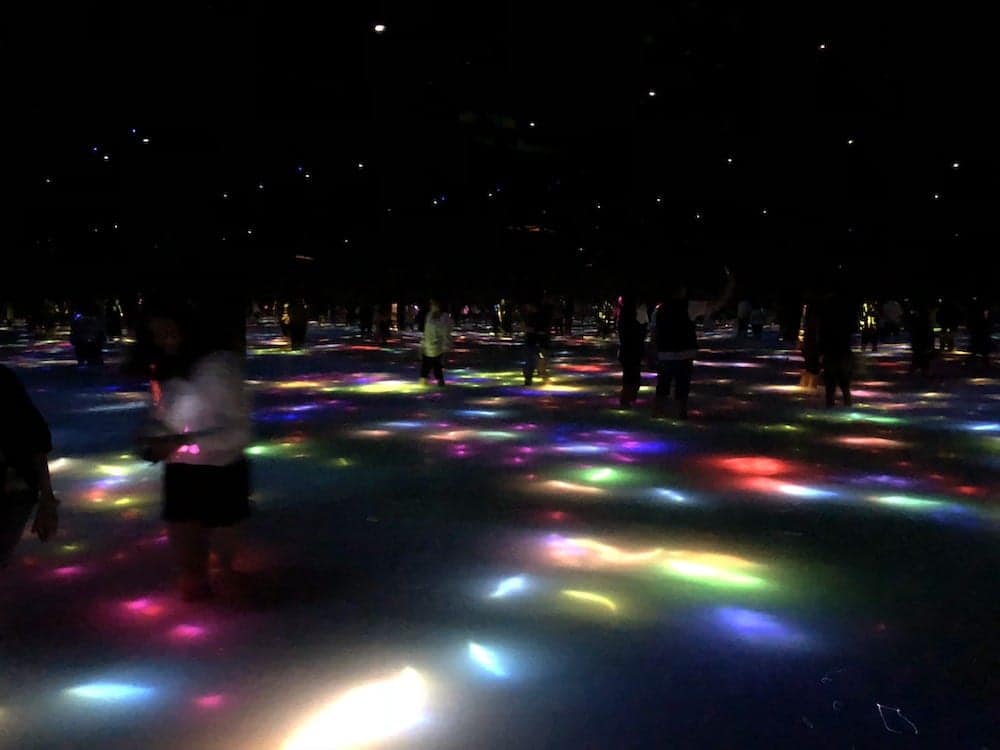 Theater and show prices
| | |
| --- | --- |
| Tokyo – Robot Show Shinjuku | $70 |
| New York – Average Broadway musical ticket | $113 |
This is not everyone's cup of tea, but the Robot Show is the thing to do in Tokyo if you're looking for that 80's – 90's kitschy Japanese aesthetic. I didn't partake in this flamboyant indulgence because I personally don't think it's a good deal for the money. However, I have read reports about daytime Robot Show tickets for less than $50 if purchased through some online booking sites.
Compare food and drink prices Tokyo v New York City
Tokyo is known for having more Michelin star restaurants than any city in the world. These fine dining establishments often cost more than $250 per plate and require reservations weeks or months in advance. Luckily, Tokyo has endless options at much lower price points.
Also, never tip your servers in Japan! It's complicated, but here is an article that helps explain why and also the hidden charge of otoshi you might find on your bill for food you didn't order.
If you're travelling outside of Tokyo, visit this great post on a fascinating and delicious street food tour in Osaka.
Drinks
| | |
| --- | --- |
| Tokyo – Drink at a Golden Gai bar in Shinjuku | $10 |
| New York – Typical mixed drink | $15 |
Drinking is a big part of Japanese culture. It's not uncommon to see businessmen in suits passed out in public from a night of drinking.
The Golden Gai area of Shinjuku is by far my favorite place in Tokyo for drinks. Around 200 small bars, no bigger than a parking space are packed into a series of narrow alleys. Each bar is different, and can only seat 5-10 people max. Some of the Golden Gai bars have a high cover charge with less expensive drinks, and some have no cover charge at all.
For even better value, find an Izakaya (Japanese style pub) that offers Nomihodai, all-you-can-drink for a set amount of time. Two hour nomihodai usually cost around $10-$18 per person.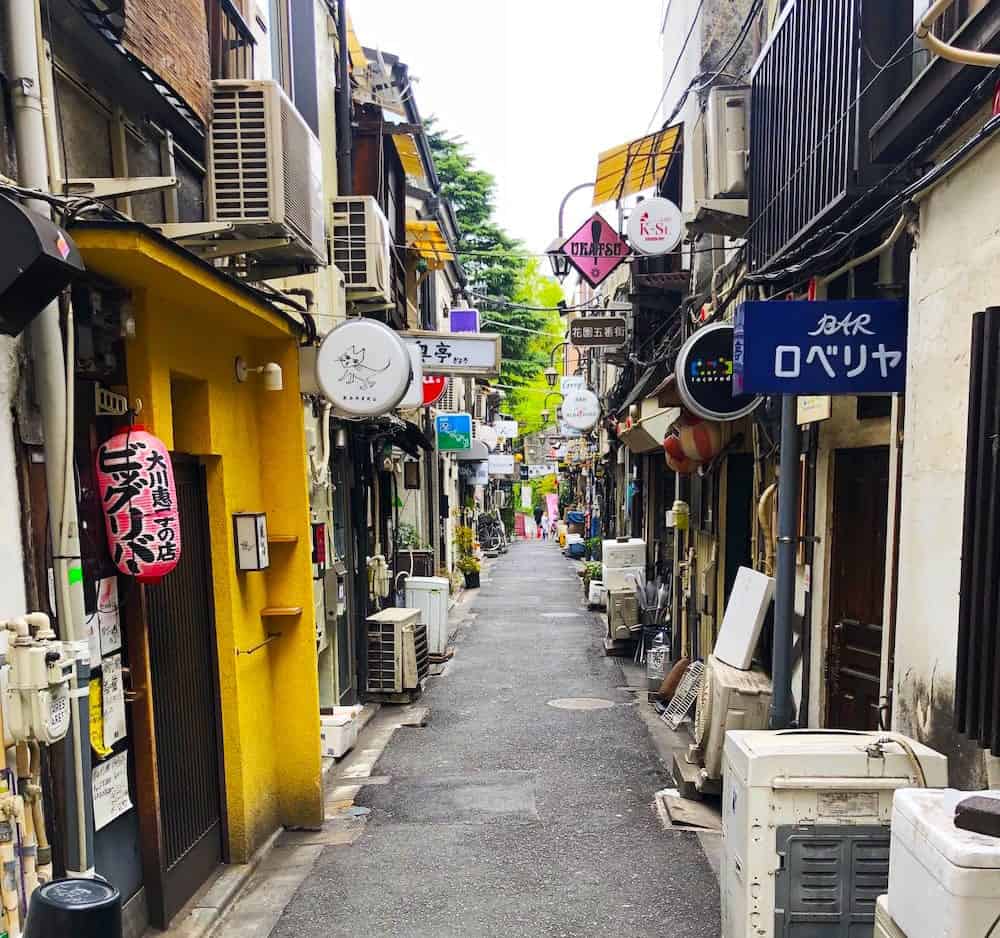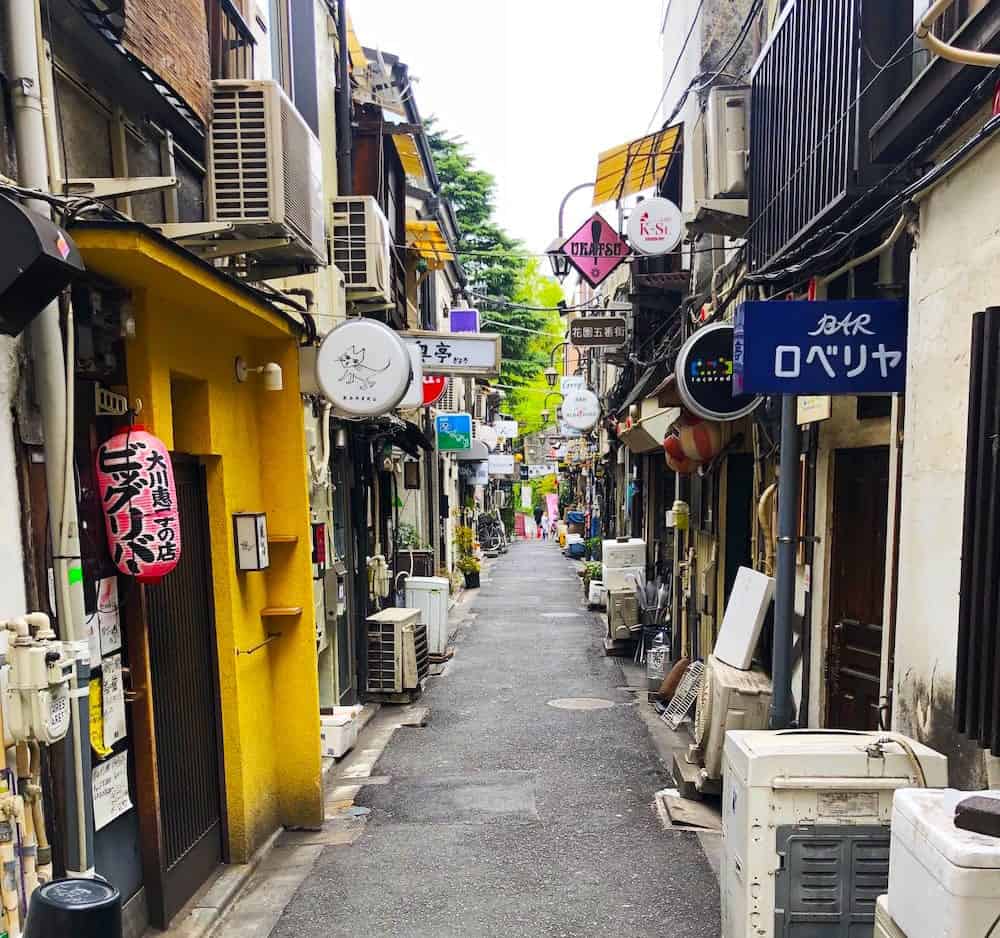 Local restaurants
This is a difficult category to make an apples-to-apples comparison. Prices in a quintessentially local restaurant can vary in either city, but like most other things, Tokyo is generally less expensive than New York.
| | |
| --- | --- |
| Toyko – Ichiran Tankotsu Ramen Combo | $13.80 |
| New York – Katz's Deli Pastrami Sandwich | $22.45 |
Ichiran is a well known chain of ramen restaurants where each customer gets their own private booth, and the ramen is served from behind a curtain with minimal staff interaction.
Ichiran technically originated in Fukuoka, but it is still very popular with tourists in Tokyo. There are actually three Ichiran locations in New York, however these stateside locations charge nearly twice as much for ramen as the locations in Japan.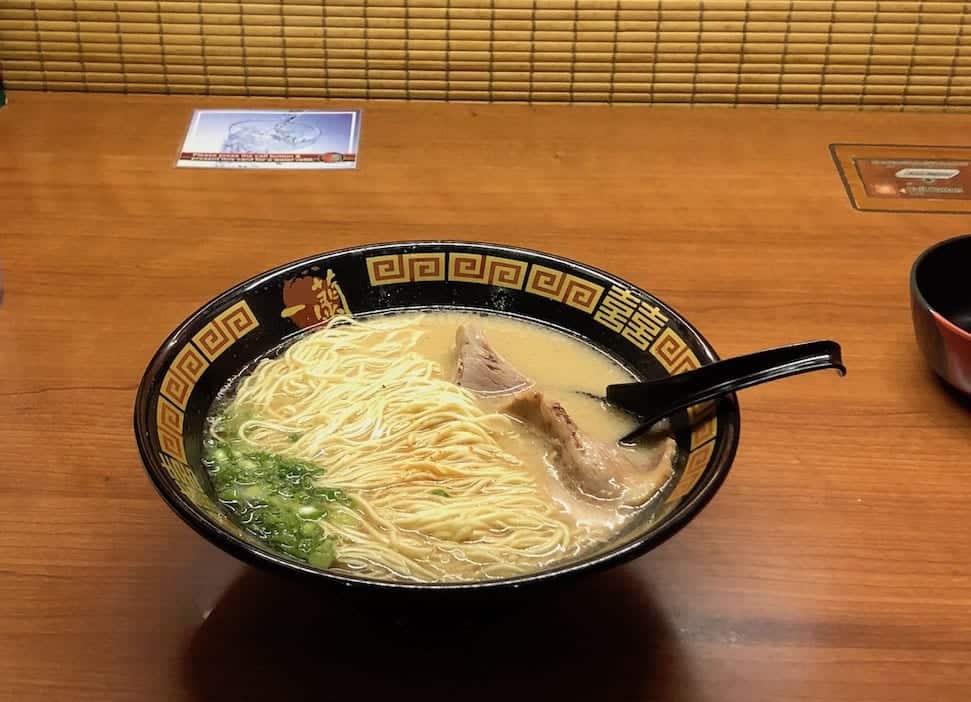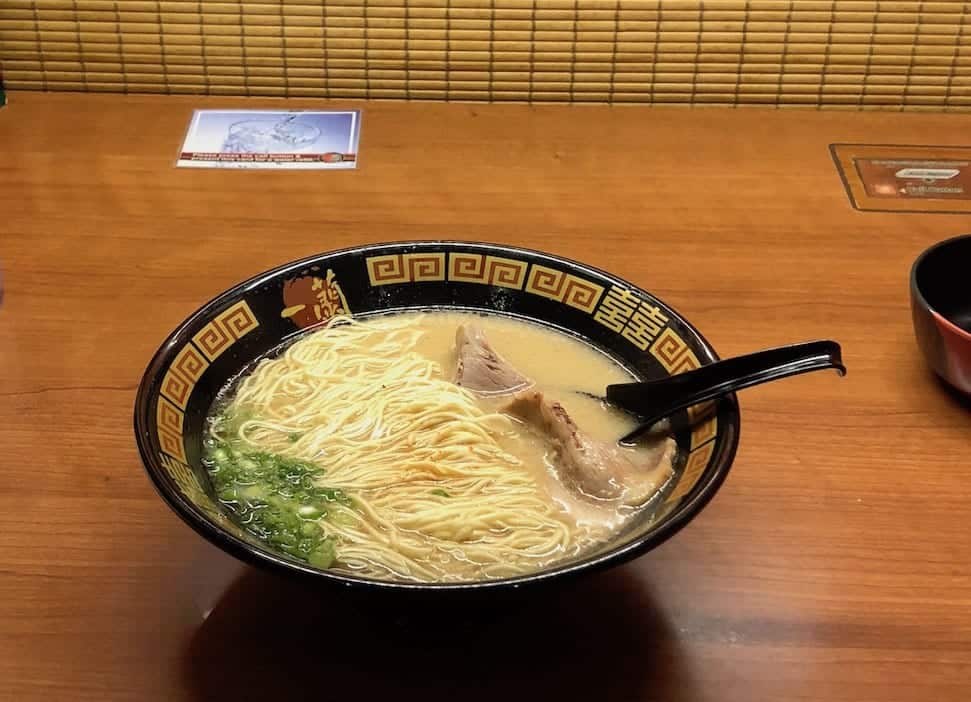 Food from Convenience stores
| | |
| --- | --- |
| Tokyo – 7-Eleven assorted pre-made sandwich | $2.30 |
| New York – Bodega Ham, Egg and Cheese sandwich | $5.49 |
If you've never been to Japan or New York, then you might be wondering why I am including these categories.
Local bodegas (independently operated convenience stores) are a cornerstone of any New York City neighborhood, and 7-Elevens are even more ubiquitous in Tokyo. Premade convenience store food in Japan is actually pretty good, they usually have a wide selection of hot and cold prepared food. Quality (and price!) is much better than convenience store food in the United States. Budget travelers in Japan can significantly cut down their expenses by eating at 7-Eleven.
Compare internet and Data Plan prices
Japan and the United States both have notoriously expensive mobile data plans.
| | |
| --- | --- |
| United States – T-Mobile prepaid 21-day tourist data plan | $30 for 2GB LTE speed, unlimited data at slower |
| Japan – B-Mobile prepaid 21-day tourist data plan | $27.50 for 7GB data |
This is a close call, but Japan has more options and slightly better prices for tourist data plans than the United States. Free wifi isn't very common in Japan, and you'll need an internet connection to use Google maps and Google translate.
Conclusion
After comparing the cost of all these travel expenses in Tokyo with similar purchases in New York, I can say that visiting Tokyo is about 45% less expensive than visiting New York.
Although you can get some great hotels in Manhattan for under $300 a night!
Of course, my analysis is far from scientific, but visiting Tokyo can be as expensive as you want it to be, as there are options at every price point.
Japan may not be as cheap as Southeast Asia, but backpackers willing to cut some corners – such as sticking to the free activities and eating cheap food – can travel for around $80/day per person.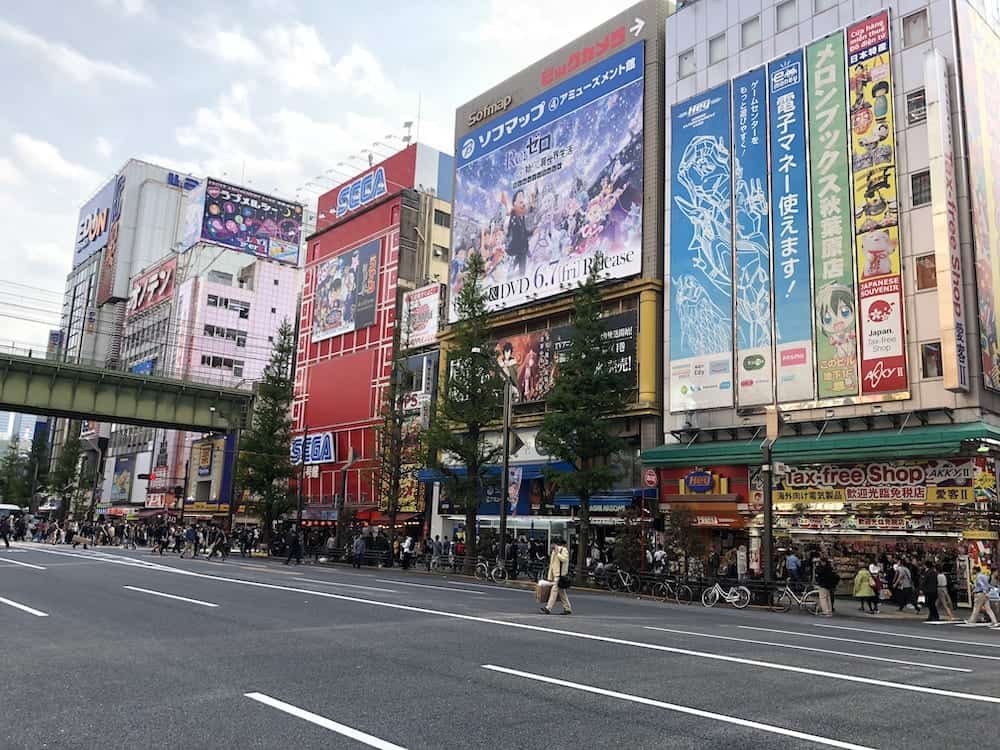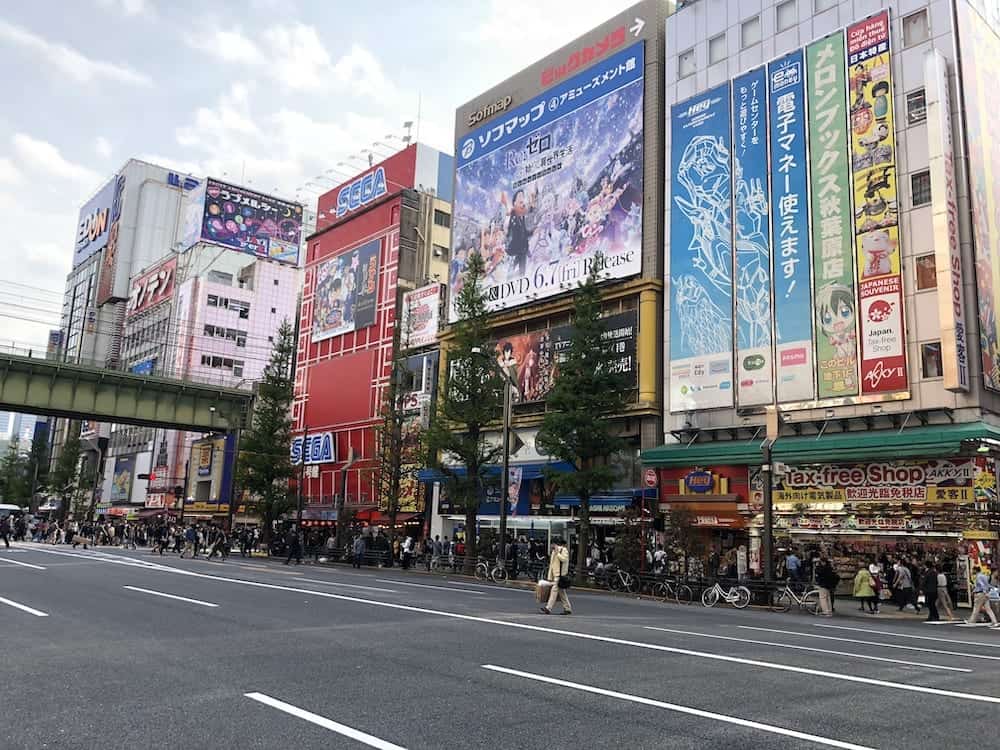 Bio: You won't find Steven Berk at a resort, or on a cruise ship, or at a theme park. His curiosity decides where he goes, not Instagram hype. "I prefer the obscure and less traveled places. Spicy food and overland travel are my thing. So far, my favorite destinations are Bosnia, Israel, and Myanmar."