I have had my head filled with fancy notions of cruising along the Danube, one of the world's mighty rivers, with Viking River Cruises. Their ship, a boat that holds 150 passengers, stops at new and quaint towns and villages each morning.
I went to a swanky lunch on this boat, and now I am hankering to see the Christmas markets with their twinkly lights and wafts of cinnamon while I browse for gifts that only a hoarder would love.
What is a river cruise?
River cruising, oh how I adore thee! As a travel enthusiast, I cannot rave enough about the joys of taking a river cruise. It's an experience that transports you into a dream-like world of picturesque sceneries and cultural discoveries, all while being catered to in luxurious comfort.
A river cruise is a unique way of exploring different destinations and cultures. It takes you along some of the world's mighty rivers, which is far different from on an ocean cruise. You can find these cruises on many of the world's major rivers, including the Nile, Amazon, Danube, Rhine, Yangtze, and Mekong.
Unlike the overwhelming size of an ocean liner, our intimate ship from Viking River Cruises was able to navigate the narrow and winding river with ease. And with fewer passengers onboard, we were able to get to know each other and our surroundings better.
Viking River Cruises with European river itineraries
Cruising along the rivers of Europe with Viking River Cruises is like a dream come true. The company's European river itineraries are some of the best ways to experience the beauty, history, and culture of this fascinating continent.
The stunning landscapes and charming towns that dotted the river banks as we cruise along the Danube were so amazing. One of the most memorable moments was cruising through the Wachau Valley, which is a UNESCO World Heritage Site. I was treated to panoramic views of rolling hills, vineyards, and picturesque villages as I stand on the decks of the ship.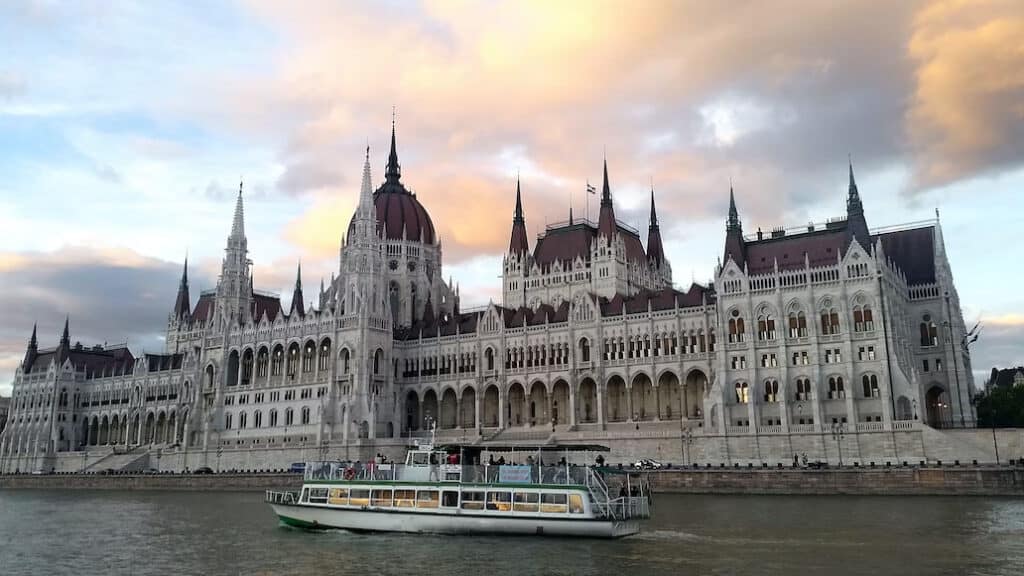 But it wasn't just the scenery that made this trip unforgettable. The onboard experience was just as impressive. From the warm and welcoming staff to the exquisite dining options and comfortable cabins, they actually designed everything to make my journey as enjoyable and relaxing as possible.
And let's not forget about the excursions. Each day, I looked forward to exploring a new destination and immersing myself in the local culture. In Vienna, I marveled at the opulent Schönbrunn Palace and the colorful St. Stephen's Cathedral.
Budapest was captivating. I soaked in the thermal baths and explored the Fisherman's Bastion. And in Bratislava, I wandered through the quaint Old Town and tasted some of the local cuisine.
Yangtze and Mekong River
Europe is not the only place having fantastic river cruising experiences. Asia also has one of the best luxurious river cruising with the Yangtze and Mekong River.
The Yangtze River is the longest river in Asia and the third longest in the world. Cruising along with Viking River Cruises was nothing short of exhilarating, and an experience I'll never forget. Our ship had comfortable cabins and a variety of onboard amenities, including a spa, fitness center, and multiple restaurants.
The itinerary of our Yangtze river cruise included stops at several fascinating cities, such as the Three Gorges, as well as rural China and bustling metropolises like Beijing, Xian, and Shanghai. We whisked off each day to some cultural doings (or not – it's our choice). We tried Peking Duck where it was invented and saw some amazing acrobatics that only those petite Chinese gymnasts can do.

The Mekong River, which flows through six countries in Southeast Asia, is one of the world's mighty rivers that you have to try sailing into.
Our cruise started in Vietnam's Ho Chi Minh City, also known as Saigon. From there, we made our way to Cambodia's Phnom Penh. After that, we continued on to Siem Reap, the gateway to the ancient Angkor Wat temple complex.
We also visited the Royal Palace and the Killing Fields in Cambodia as we continued our Mekong River cruise. There, we learned about the country's tragic history under the Khmer Rouge regime. Then we went to the Silver Pagoda, a stunning temple adorned with over 5,000 silver tiles.
Russia and Ukraine
I was even more enthused by the thought of the Russia and Ukraine voyages, with a few nights in St Petersburg and Moscow. If you have seen the major cities in Europe and now want something different, this may be for you.
Learn a bit of history and get amongst the Cossaks and Vikings, visit ancient towns, open-air museums. Visit the Kremlin and Red Square, or Kiev and the Black Sea.

But this is actually not available today due to the war in Ukraine. Let's hope and pray that the war will be over, so we can go back cruising along their mighty rivers and see the beautiful sceneries, as well as roam around their charming cities once again.