As part of my two week tour of China, starting in Beijing and ending in Shanghai, I took my group of 18 people for a three night Yangtze River cruise from Chongqing (pronounced Chong ching) to Yichang, where we caught a flight to Shanghai.
What to expect on a 3 day Yangtze River Cruise
A China cruise is one of those bucket list items that so many people need to check off!
We cruised on the MV Lianna, a Victoria Cruises ship. I wouldn't call it a luxury Yangtze River cruise, but a good solid 3 to 3.5-star, by western standards. Here is what to expect on a short 3-day cruise along this mighty river…
Cruising on the Yangtze was not at all what I was expecting!
I had seen loads of pictures of ships cruising gently around the high mountain-sided river, covered in lush greenery and dotted with farmer's homes and the occasional temple.
Wrong!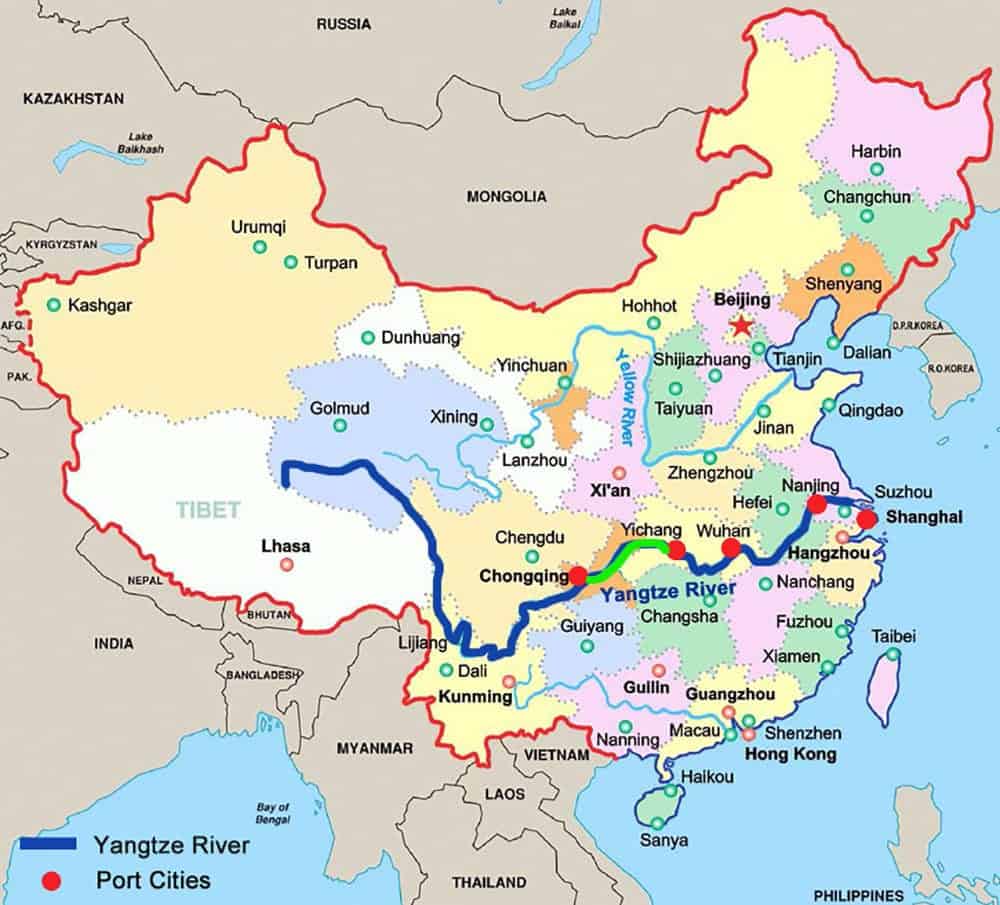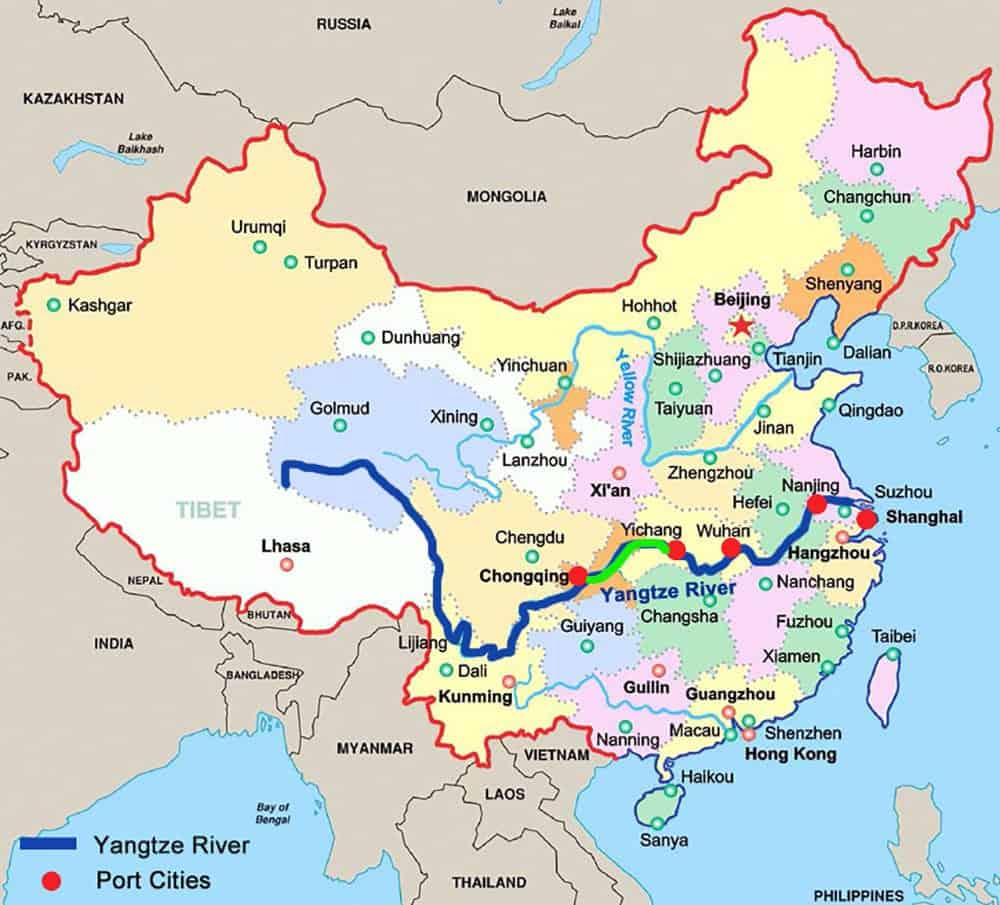 For a start, the city we boarded, Chongqing has 33 million people. It's the largest city in China. It's also festooned with neon lighting on the high rise buildings either side of the river and juxtaposed with old cobbled streets where you can hang out for lunch or a drink or get amongst the melee and take photos before you head to the ship.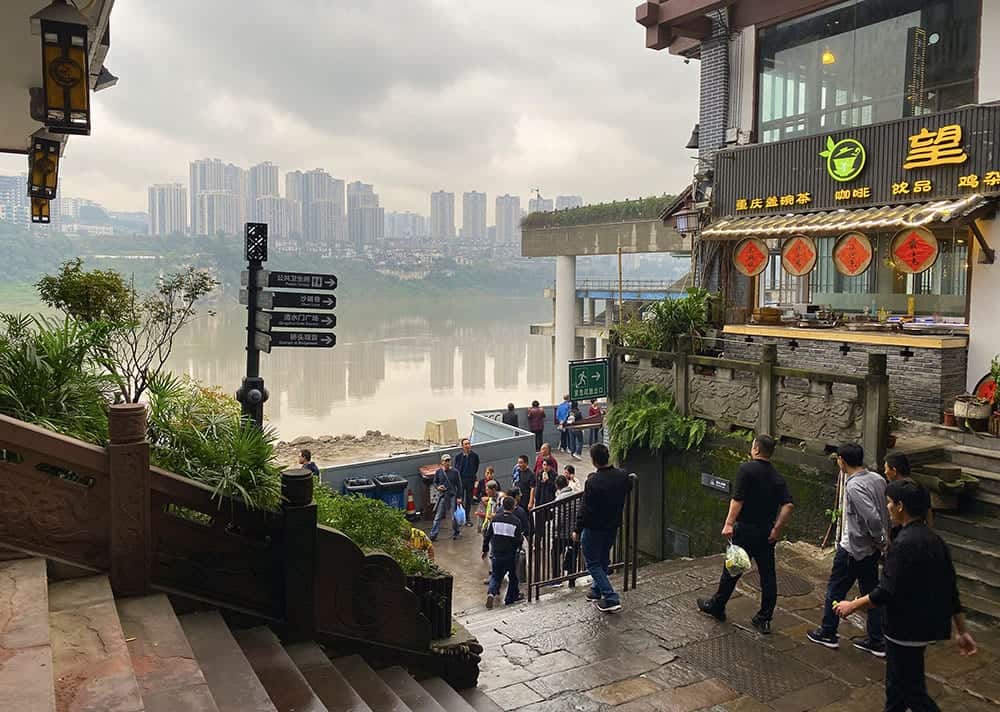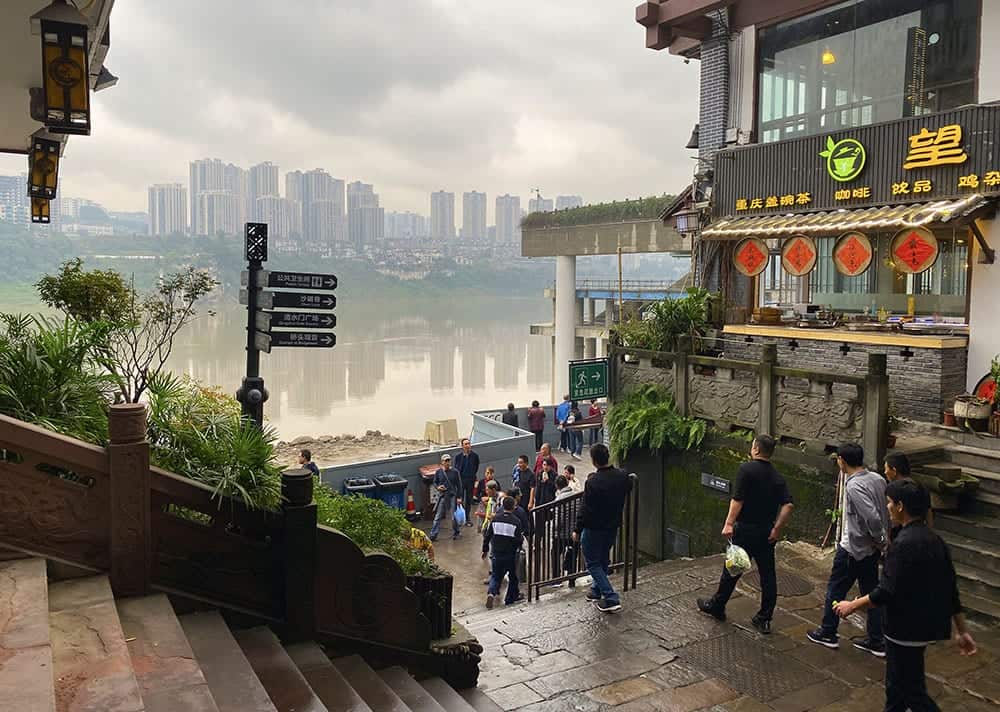 We arrived by train from Chengdu and met our local guide, Susan (her English teacher gave her her Western name) and she took us to the above street in Ciqikou, an ancient town where tourists (and I don't mean Western. Most tourists in China are domestic) come to buy snacks and shop the little stores. There is also a temple to climb 300 steps up to. Alas I did not and had a beer in a bar beside where I took the above photo!
Then after a quick stop to a local supermarket just beside the ship to stock up on wine (don't bother, it's expensive and even the French red we bought was awful), tonic (to go with our duty free gin we had decanted into water bottles for a little pre-dinner aperitif) and chippies, we rolled our luggage to the steps where the ship's porters met us and ferried the bags down.
Tip: don't let the locals take your luggage as they want to be tipped. (Although you might be very happy to do that of course!)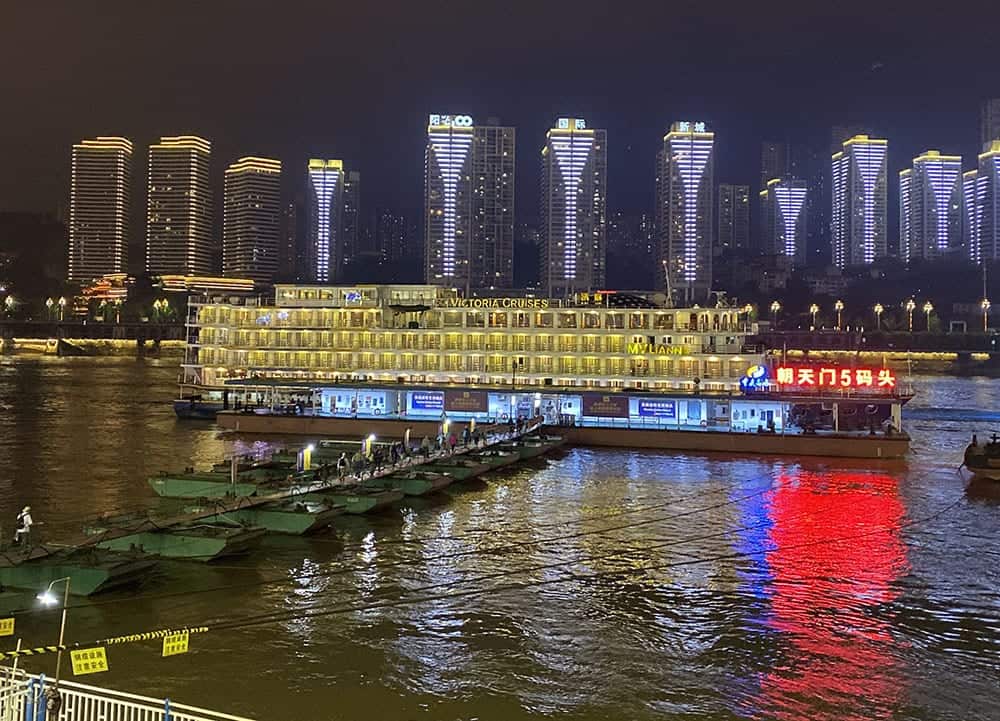 Susan helped us all the way through including scanning our luggage and bags in the X-ray, and we got our room keys in the main reception area.
Off we set in the dark and for the first two days the river banks were disappointingly densely populated with high rise apartments jostling for waterfront space. I wasn't expecting that.
I later learned that entire cities were built to house the 1.4 million Chinese people (mainly farmers) who were displaced by the building of the highly contentious Three Gorges Dam. (More on that below).
Here are my best photos so you know what to expect on a Yangtze River cruise.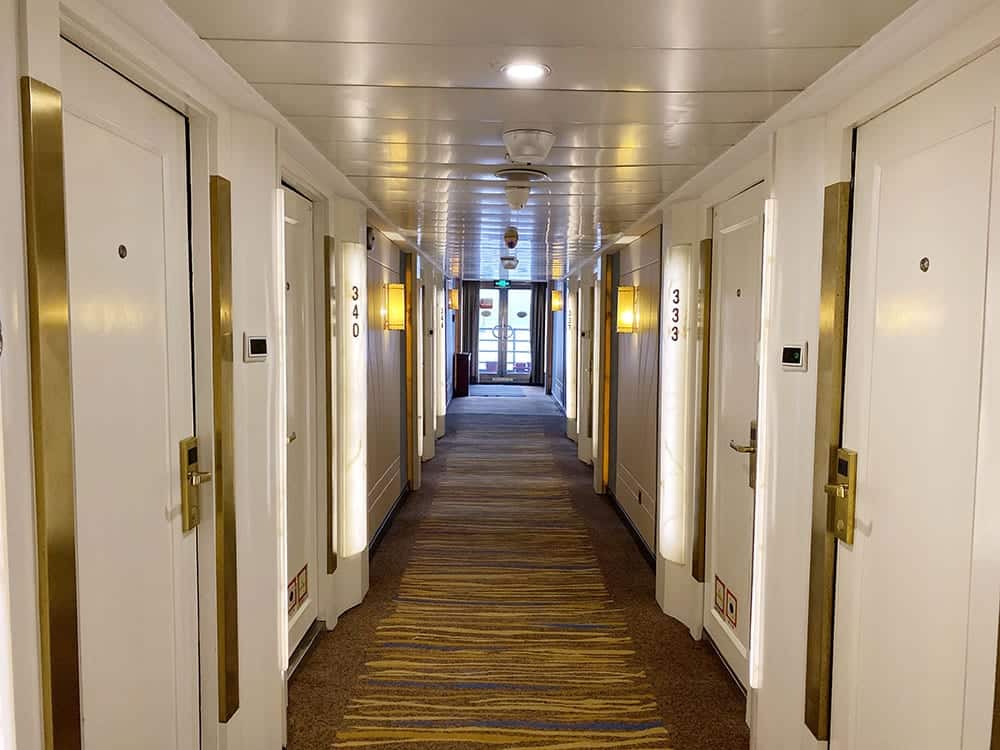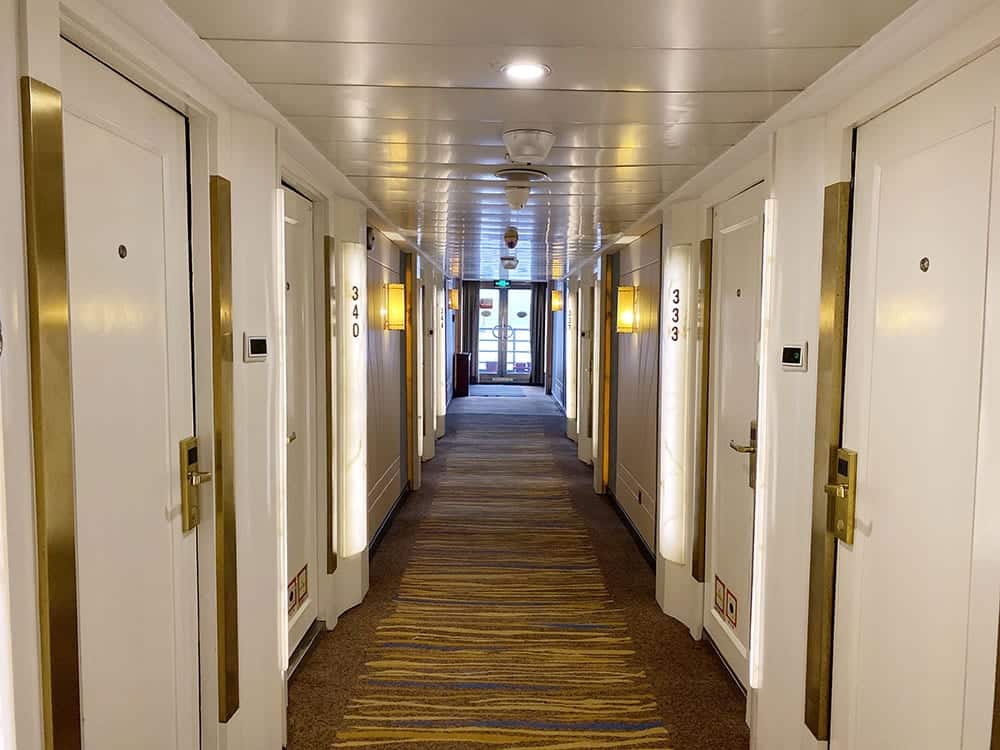 All the cabins have twin beds on the MV Lianna, unless you upgrade to the Shangri La suite. There is another, larger, executive level suite that crew were trying to upgrade people into once we got on board – still with single beds. It was about US$400 extra for the three nights. We decided not to.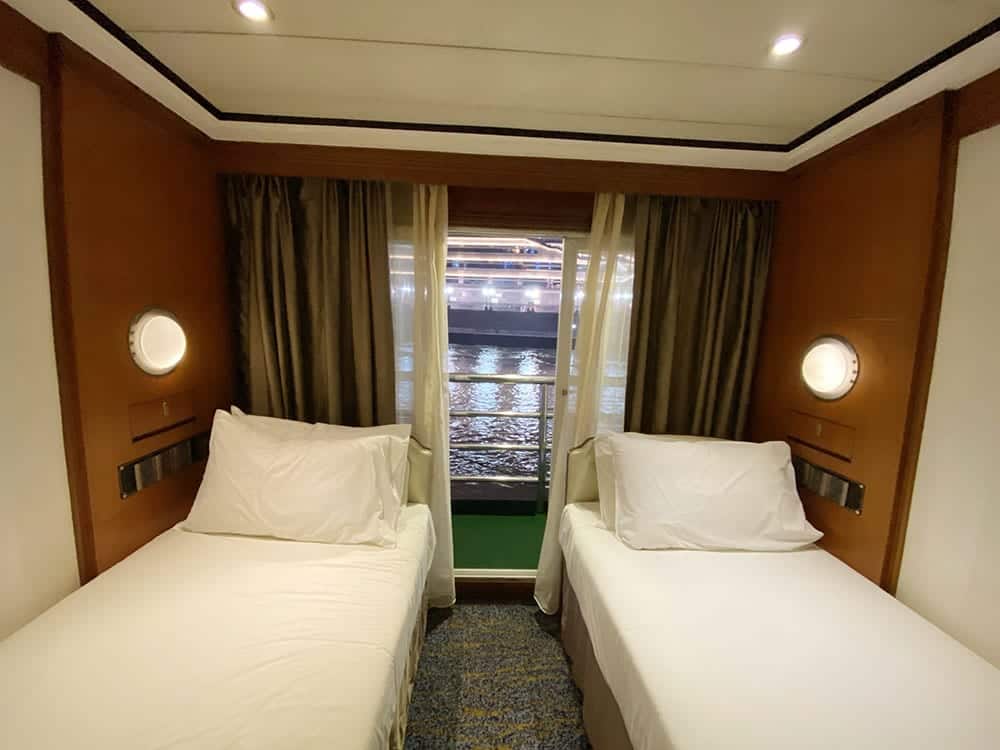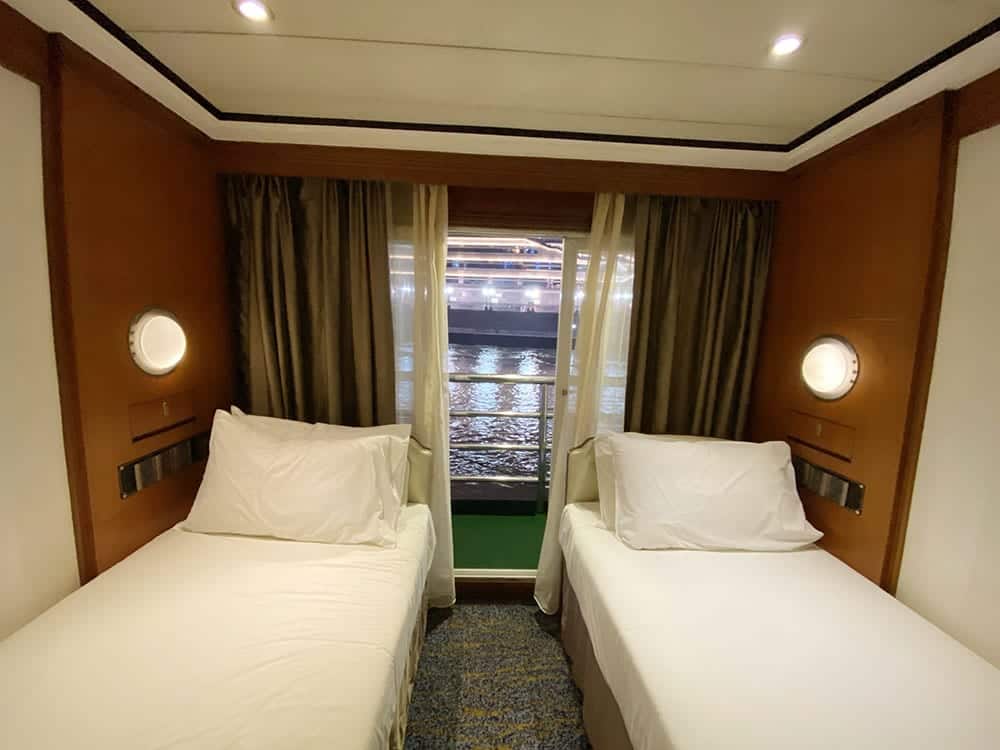 Every cabin has a balcony, and I unpacked my suitcase (I had everything in about five packing cells) and put my luggage under the desk (behind me in this pic) so we just had my sister's suitcase on the rack.
The bathroom was surprisingly roomy with a full size bathtub with a shower over head, loo and single basin.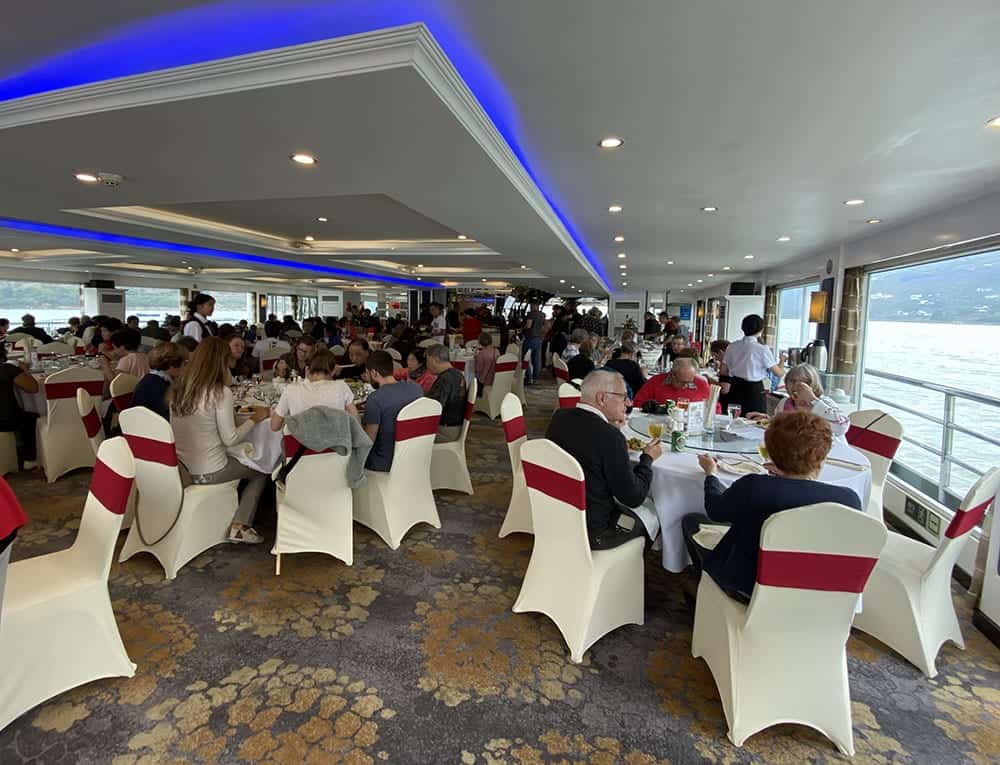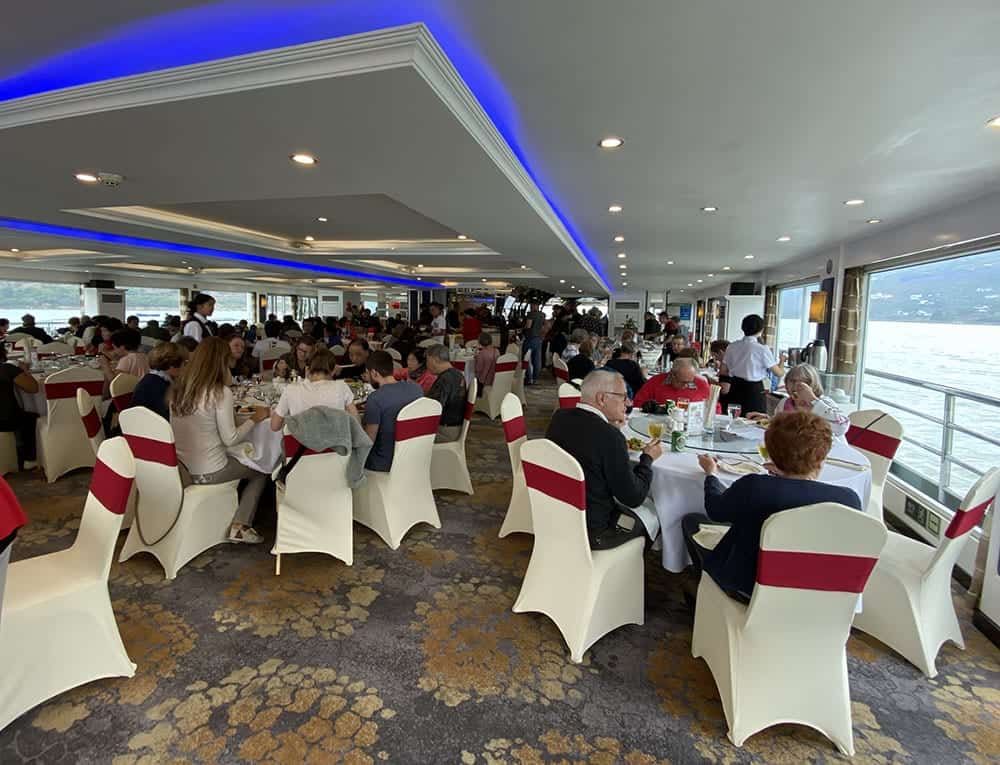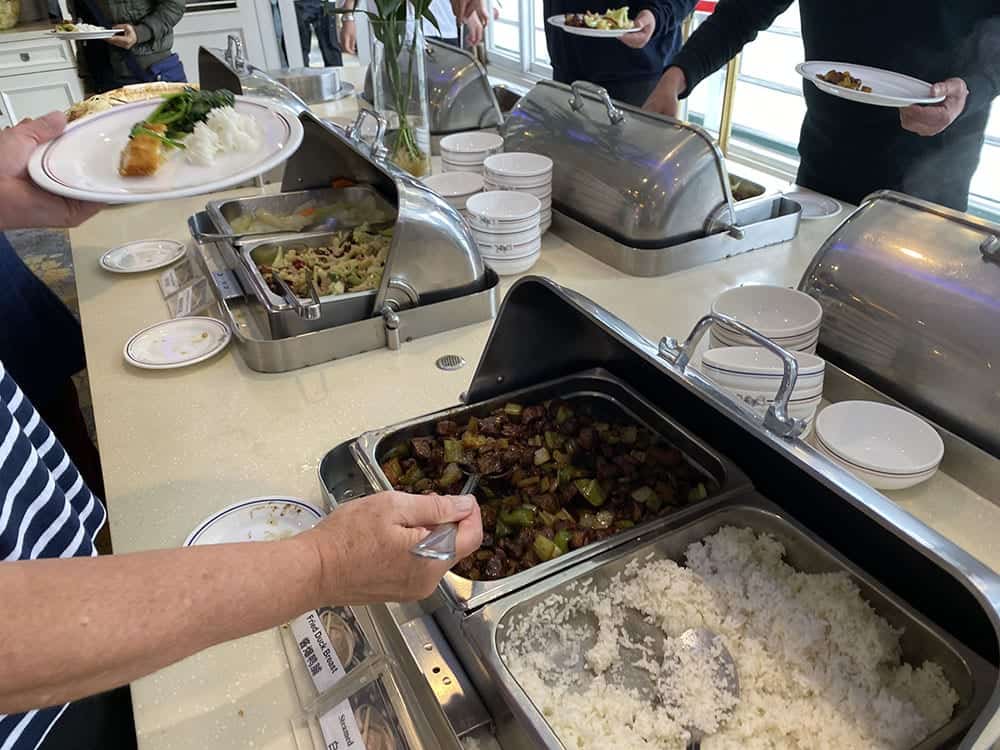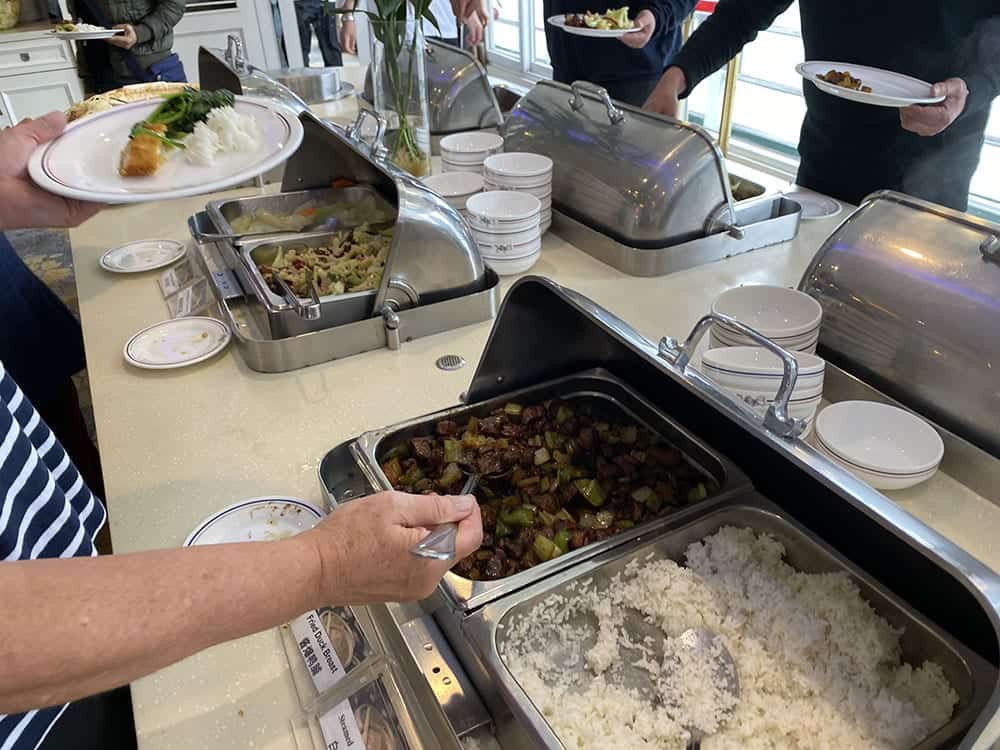 We had been having such great food on this tour, dining at local restaurants, that the combo of West meets East in the dining room onboard was a bit disappointing. I didn't expect pizza and chips, but I did like the western style sweet and sour. We hadn't had that thus far!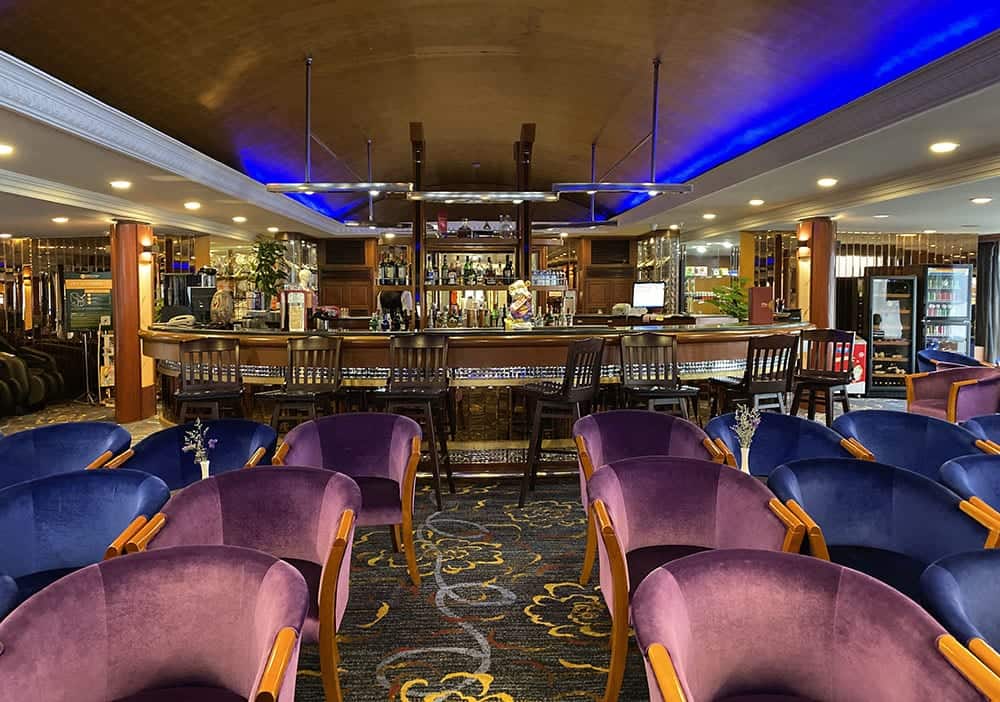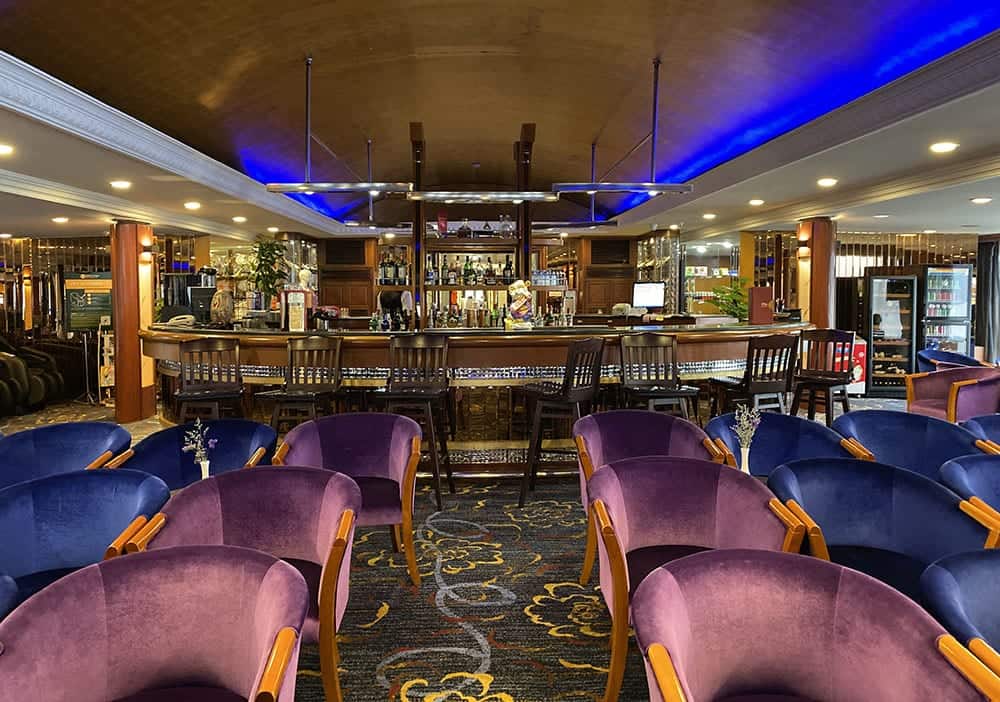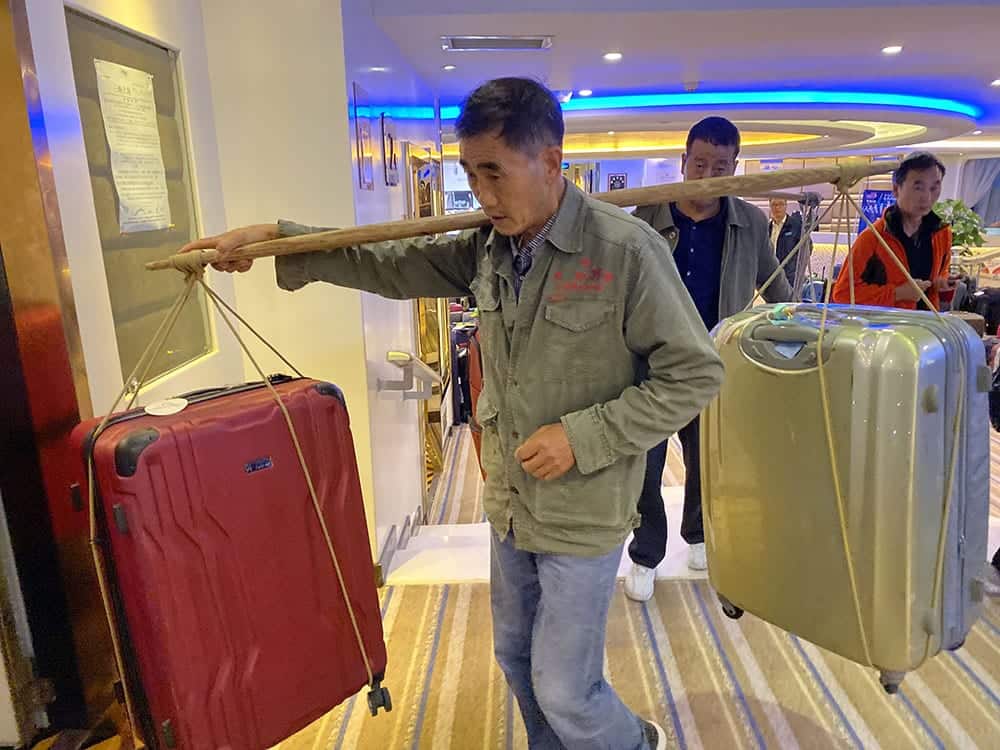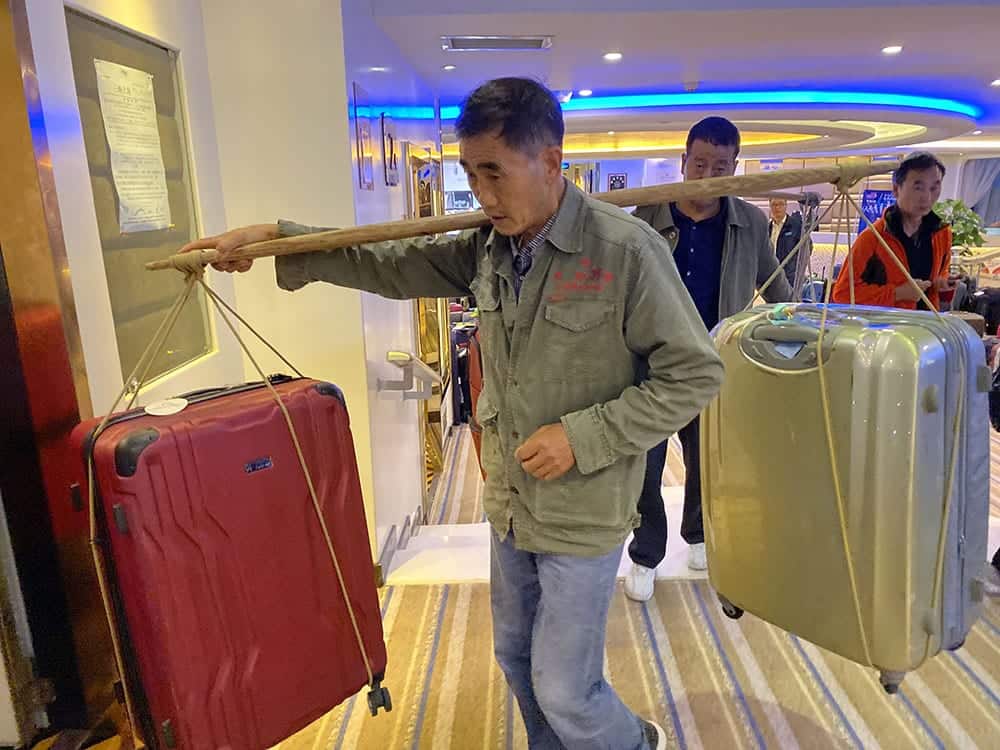 Why was the Three Gorges Dam Built?
For hydro power. At the time of its construction China was opening about a coal mine a week, so clean fuel was vitally important. But the environmental and cultural costs are huge. There are also landslides in the 600km reservoir leading to a silt and sediment build up before the dam.
The Three Gorges Dam construction displaced 1.3 million Chinese as the water level was raised about 70m, flooding 13 cities, 140 towns and 1,350 villages. It not only washed away historic sites (some dating back 4000 years), and culturally significant monuments and buildings but also flooded factories, mines and waste dumps, which have contaminated with water.
As an idea of the scale of new high water mark, the tip of the torch on the Statue of Liberty is 93m, the top of the Beehive in Wellington is 73m and the height of the Sydney Opera House is 65m.
New cities were built to house the displaced citizens (as you can see in the next photo).
The Yangtze River was not what I was expecting for the first two days of sailing. But on Day three it was spectacular. Have a look at my photos below…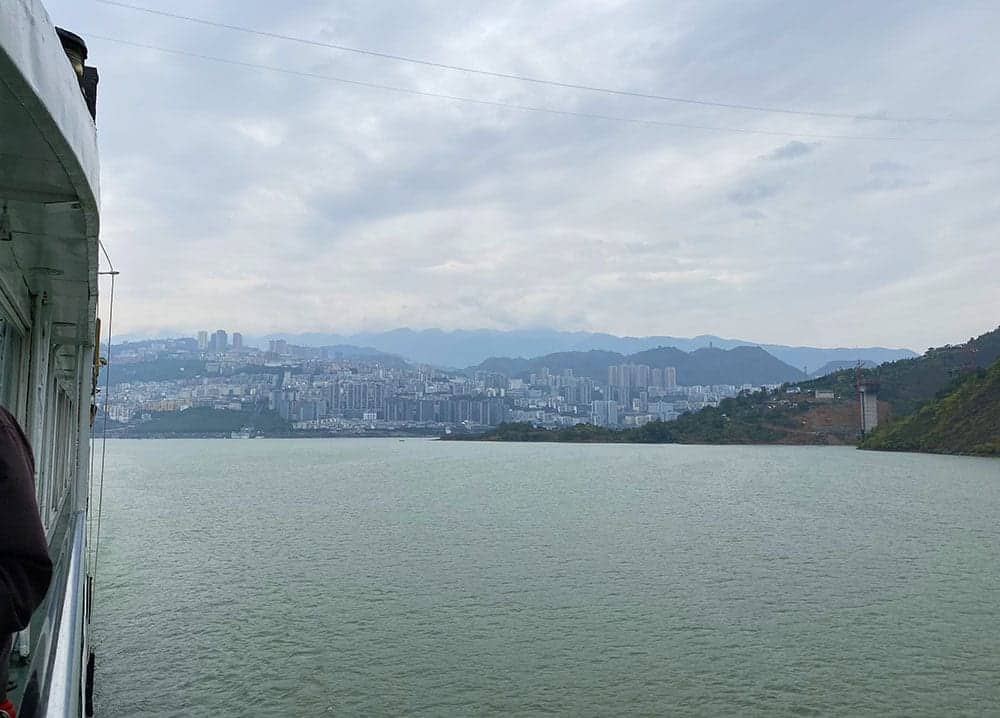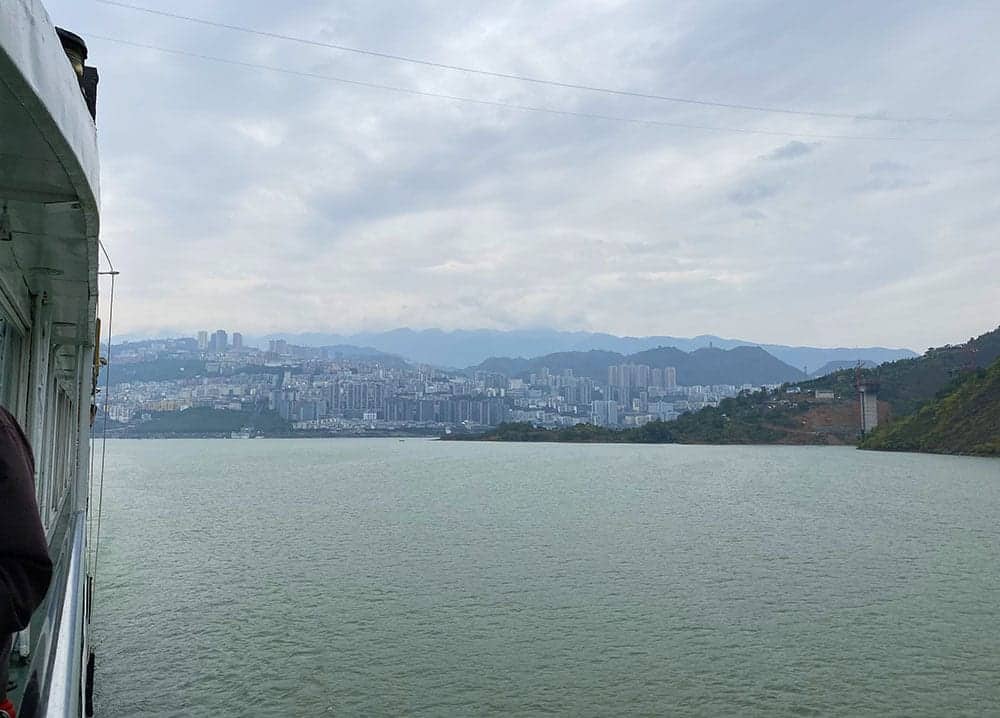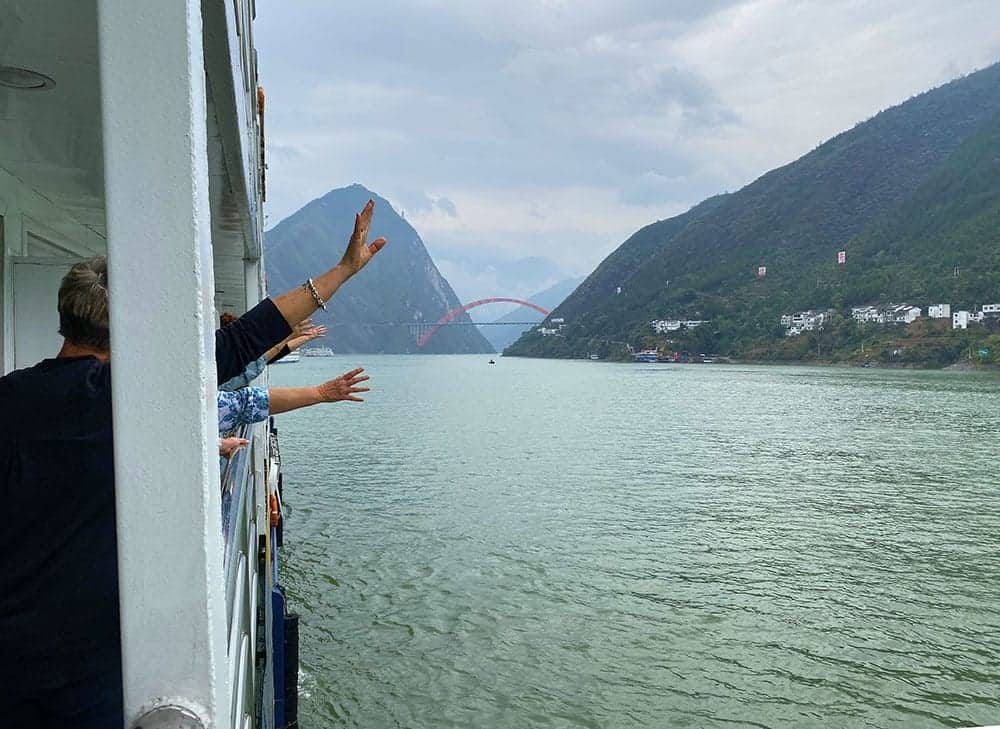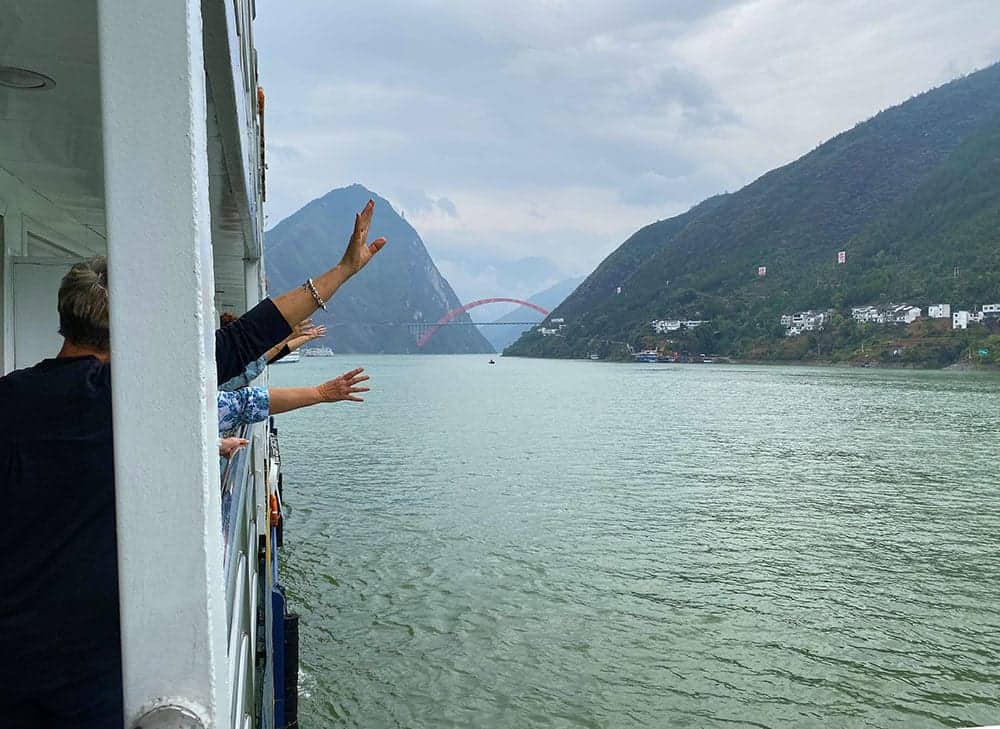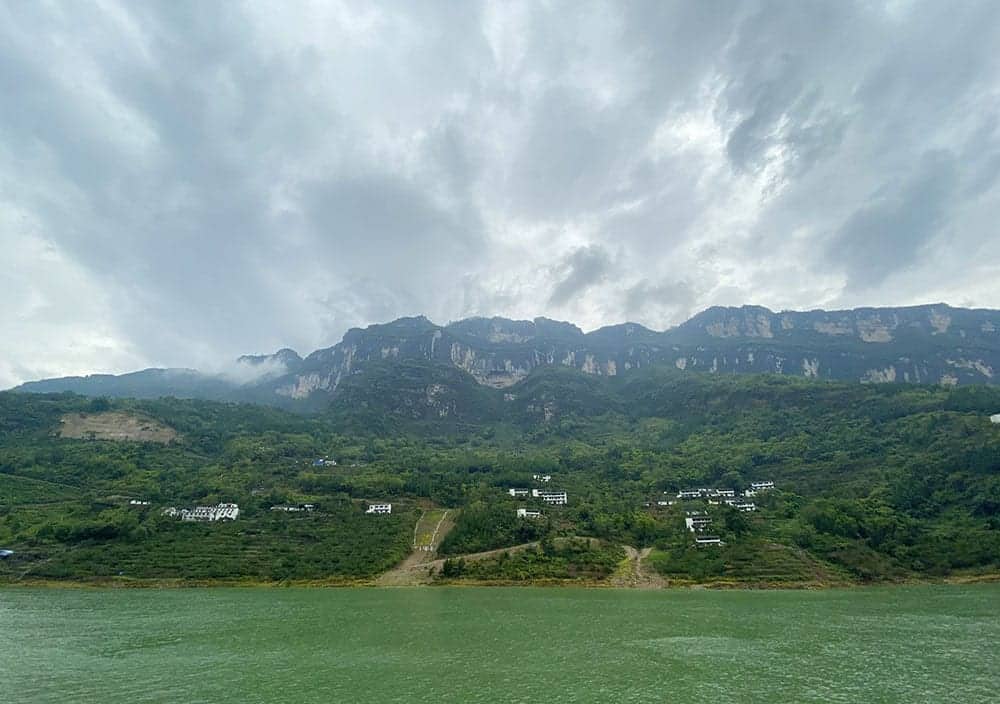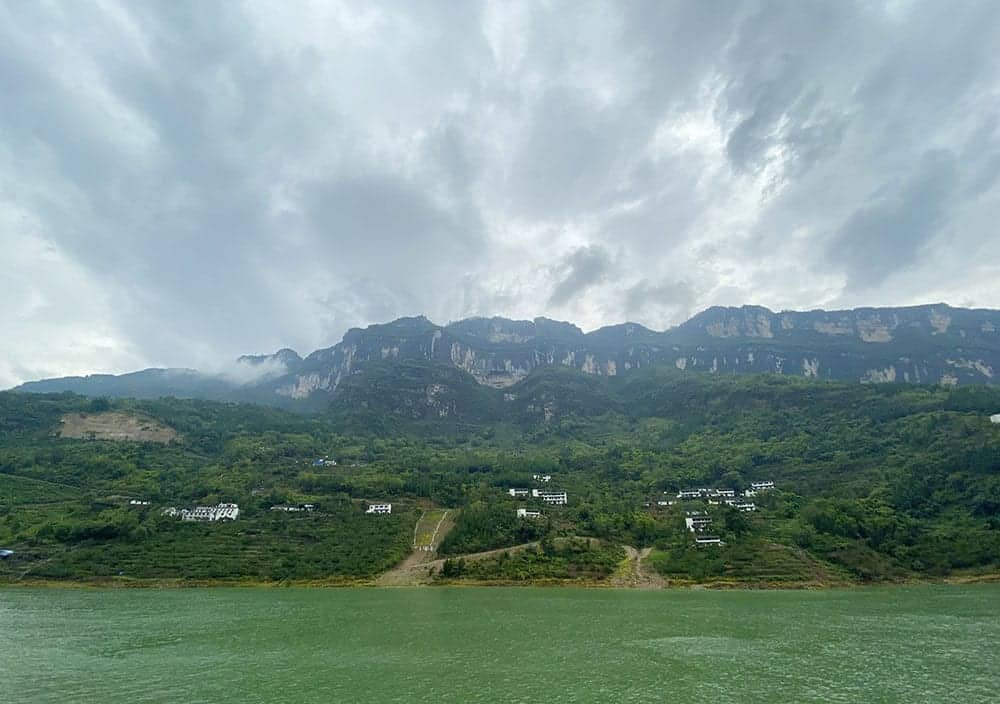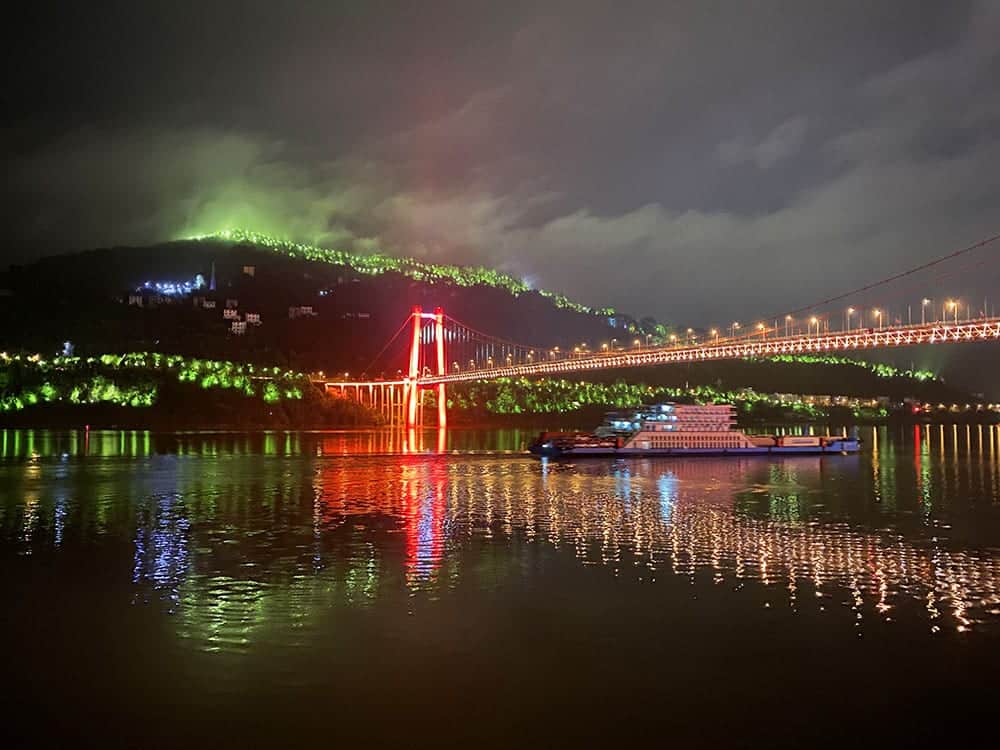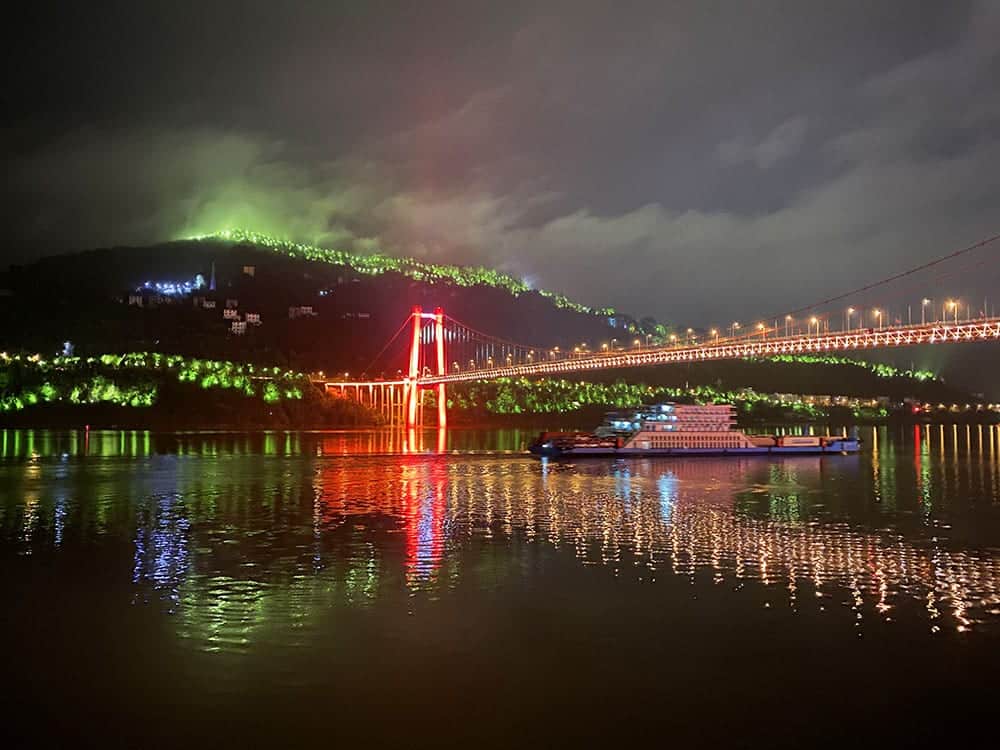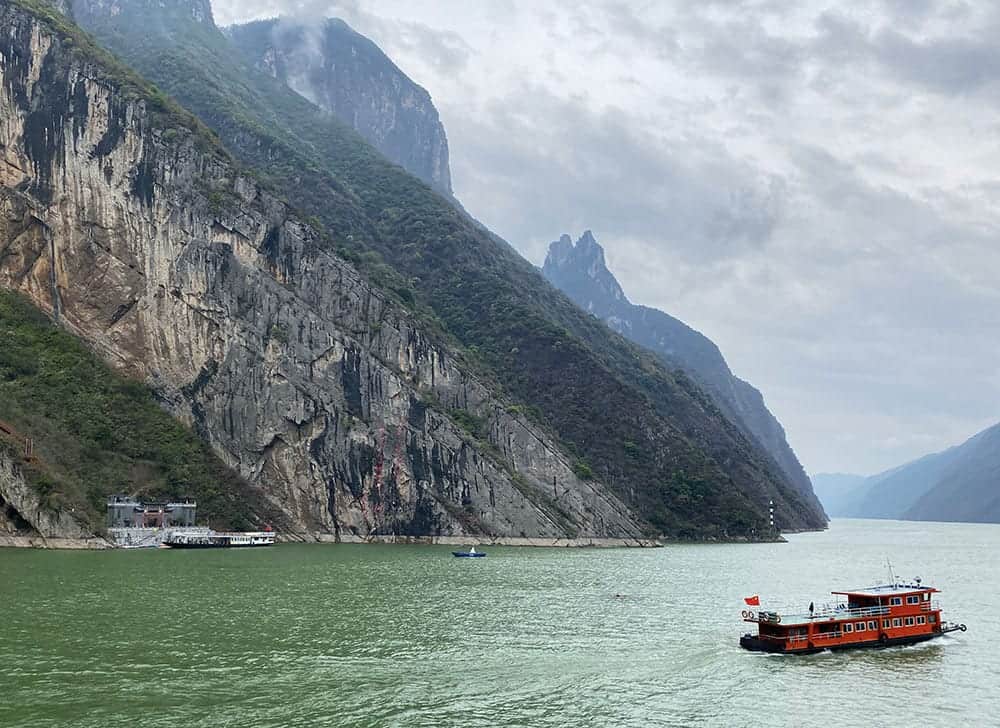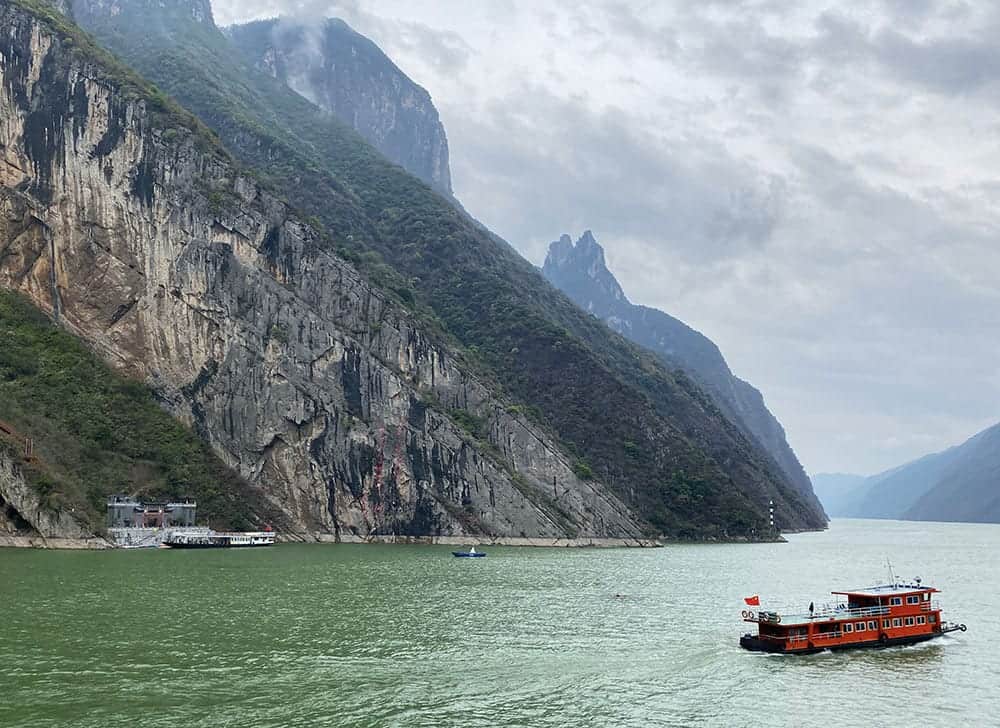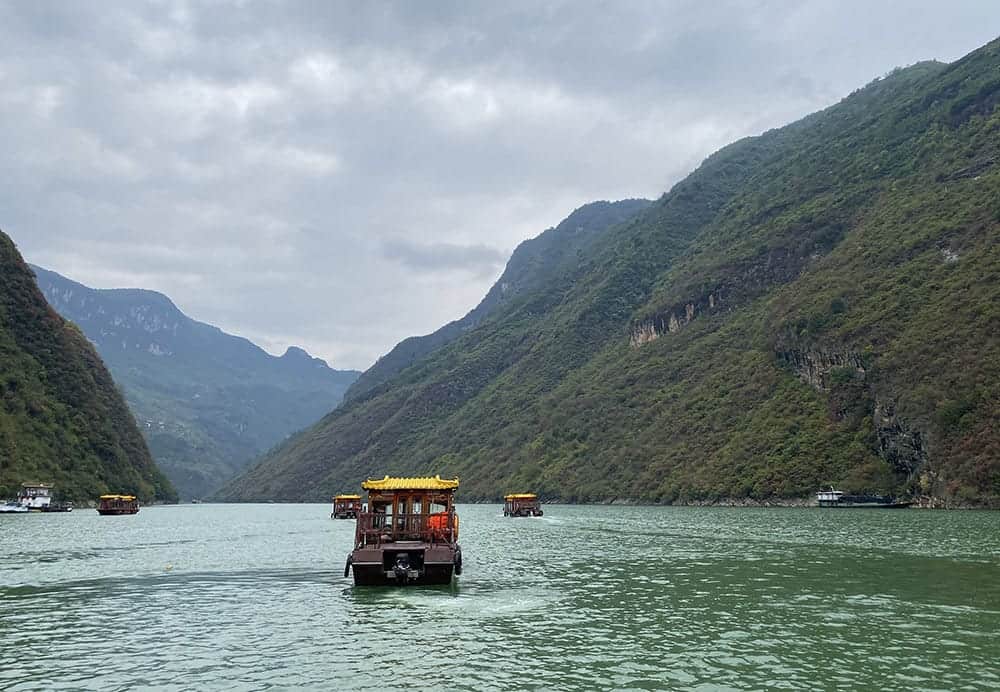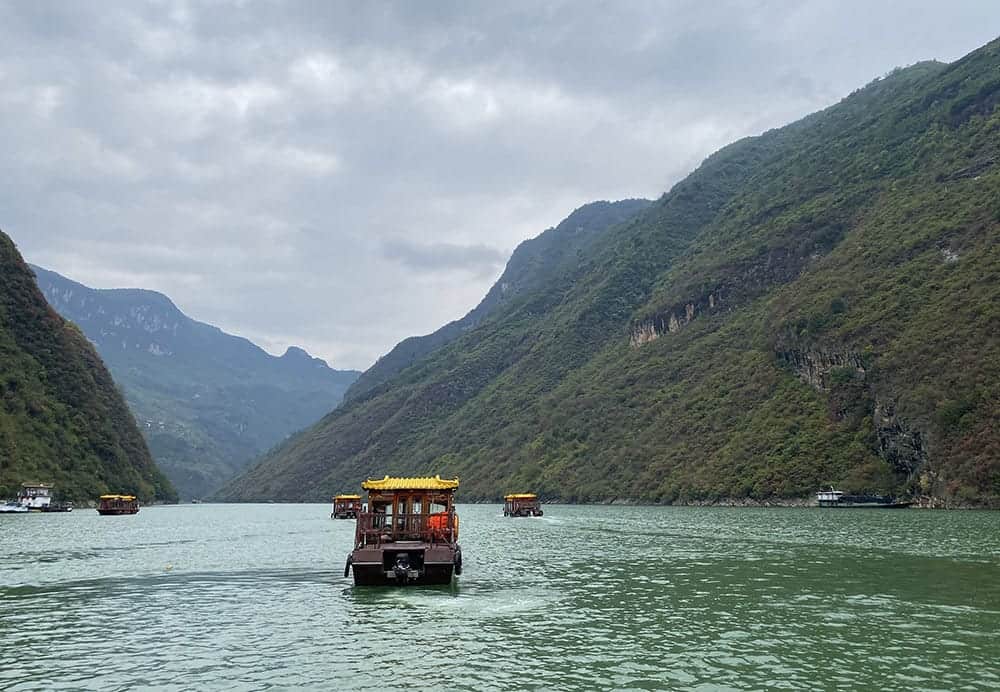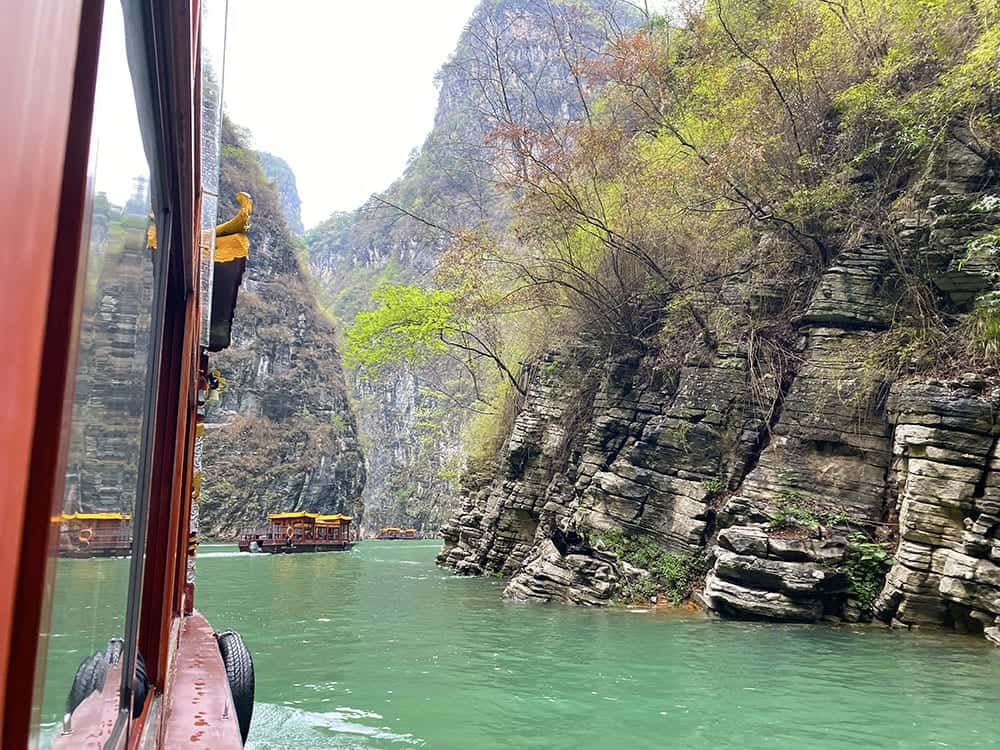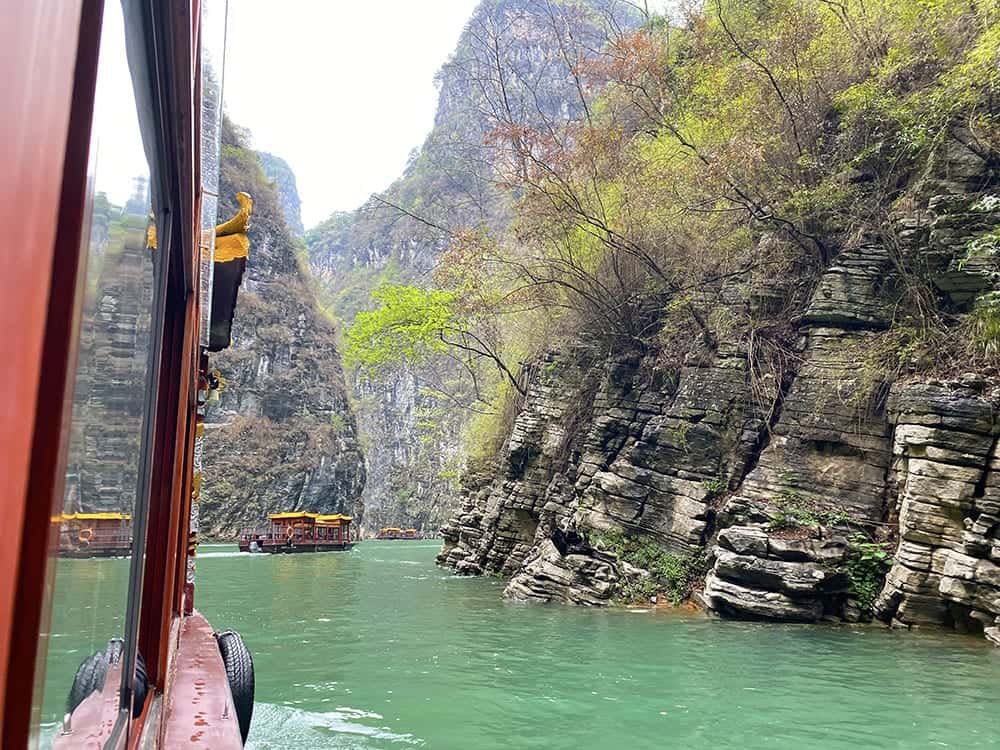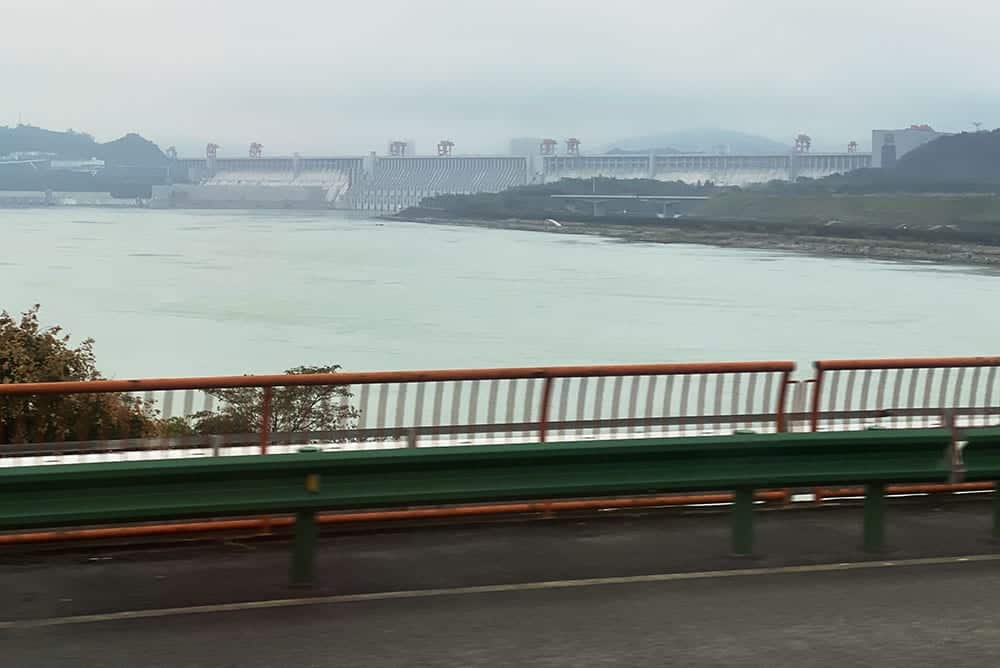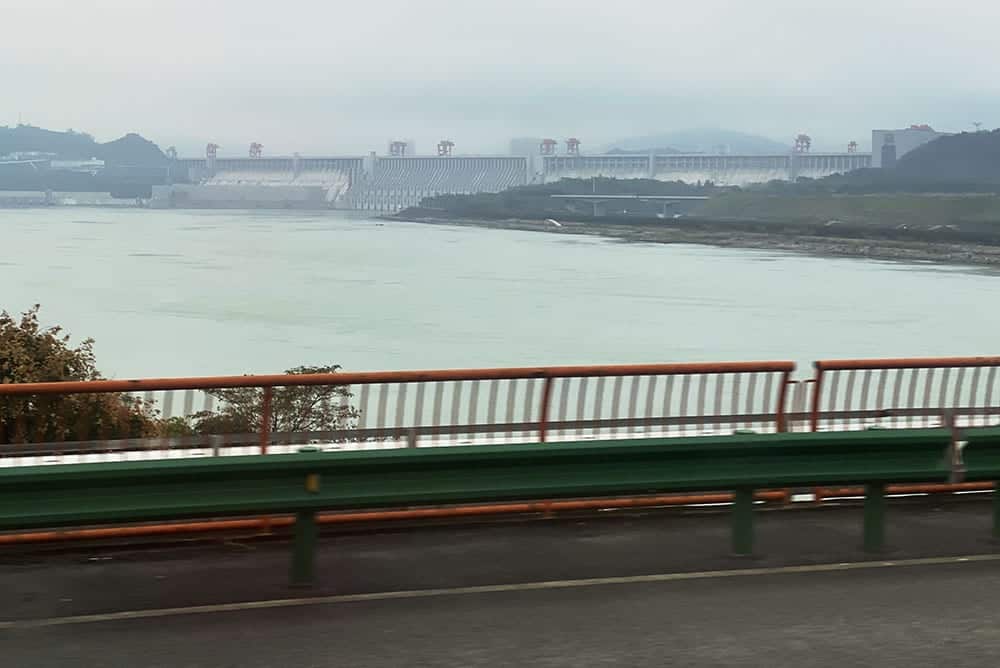 Geeky stats about the Three Gorges Dam
The Three Gorges Dam had been mooted and discussed and vetoed since 1919 to create a hydro power plant and to control the down stream flooding.
Construction started in 1994 and it was completed in 2012. It is 2.3 km wide and 185m tall (that's five times taller than the Hoover Dam). A ship lift was added and we saw a ship use it (photo below). There are also locks on the side and the power plant is underneath.
There are 86,000 dams in China. Hydro power is huge here. Until the Three Gorges Dam was built, they were opening one coal powered plant a week in China on average!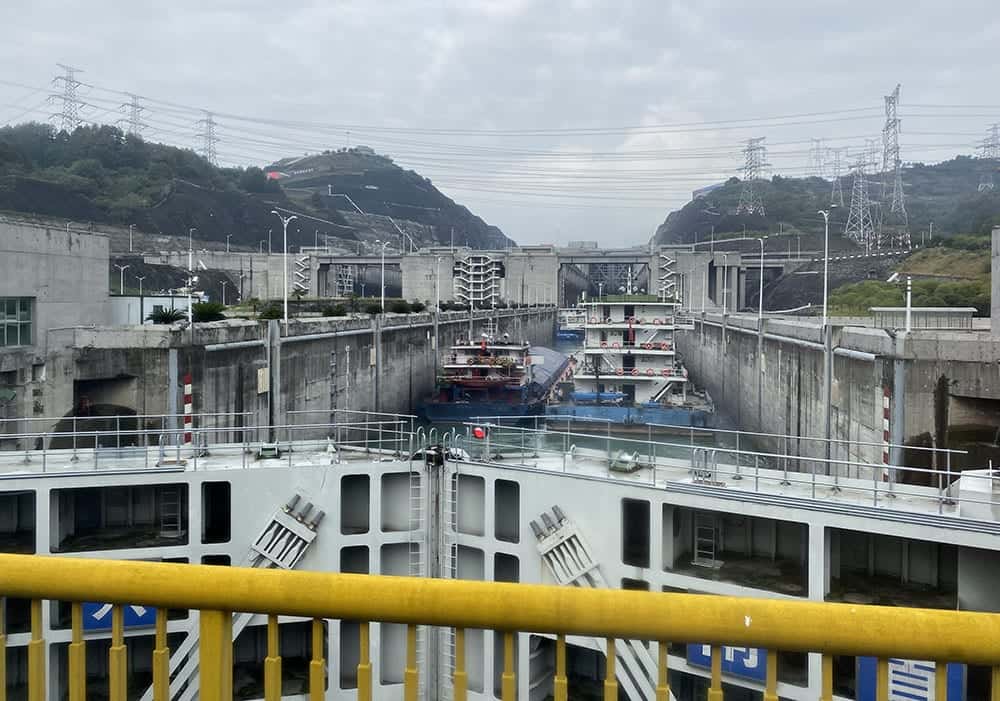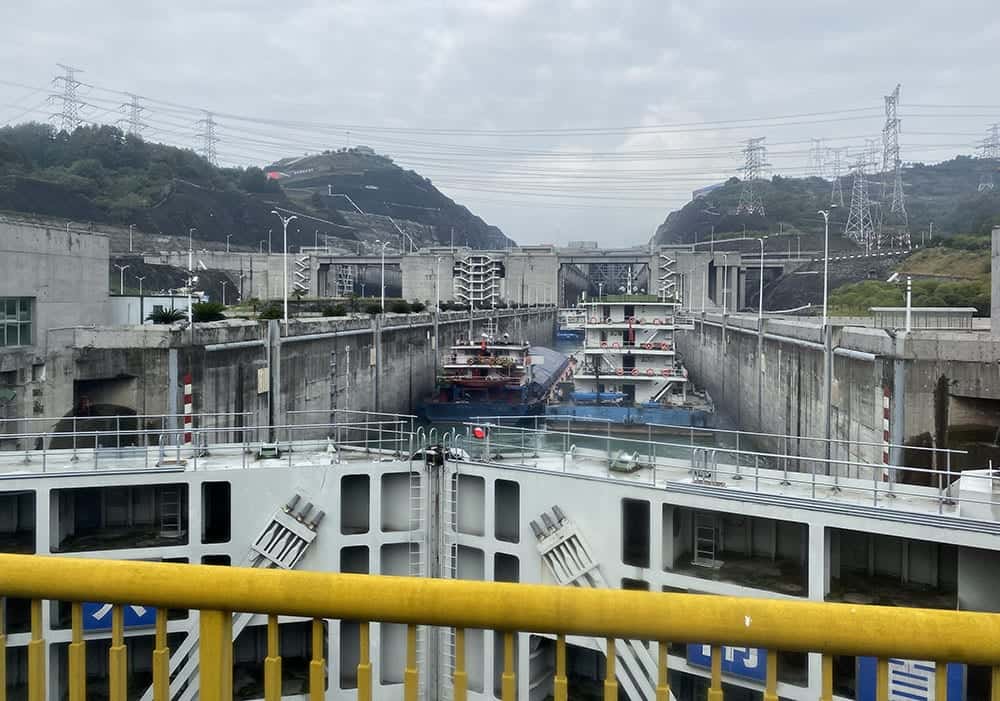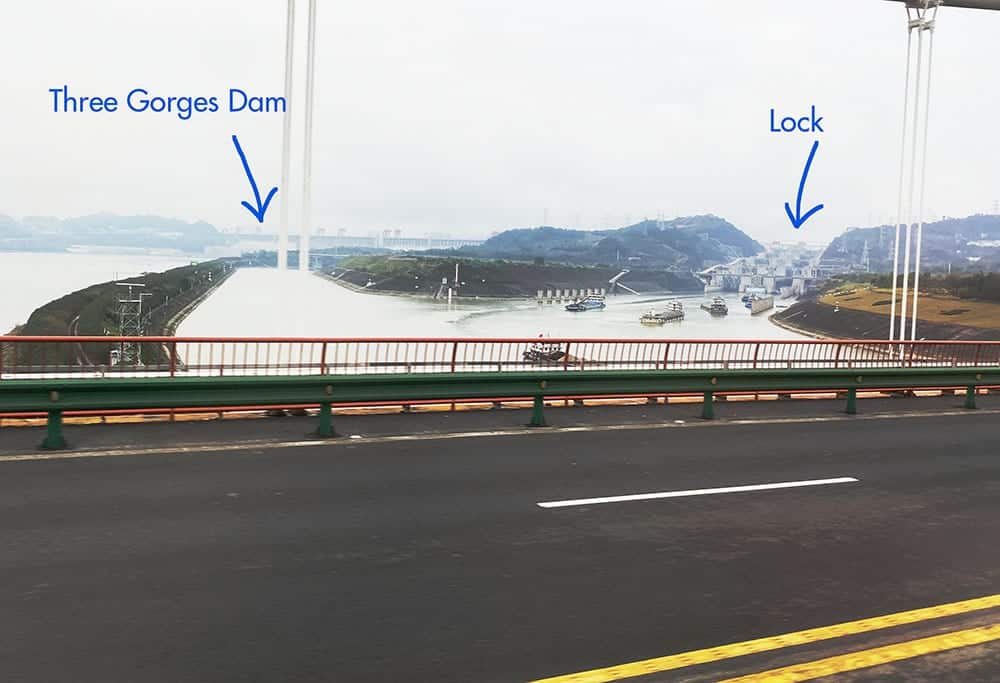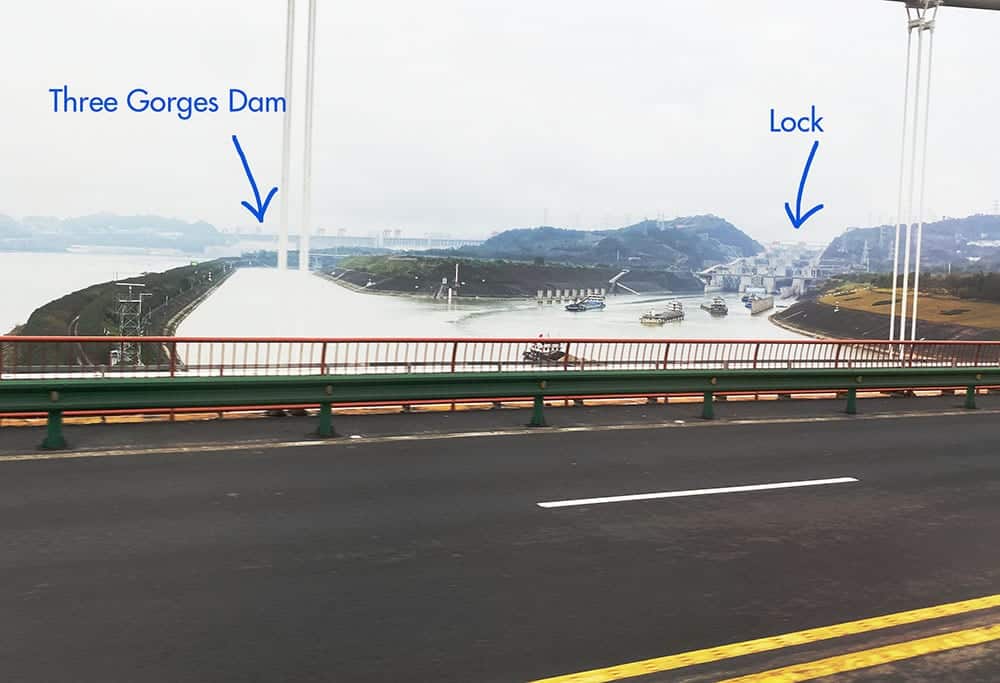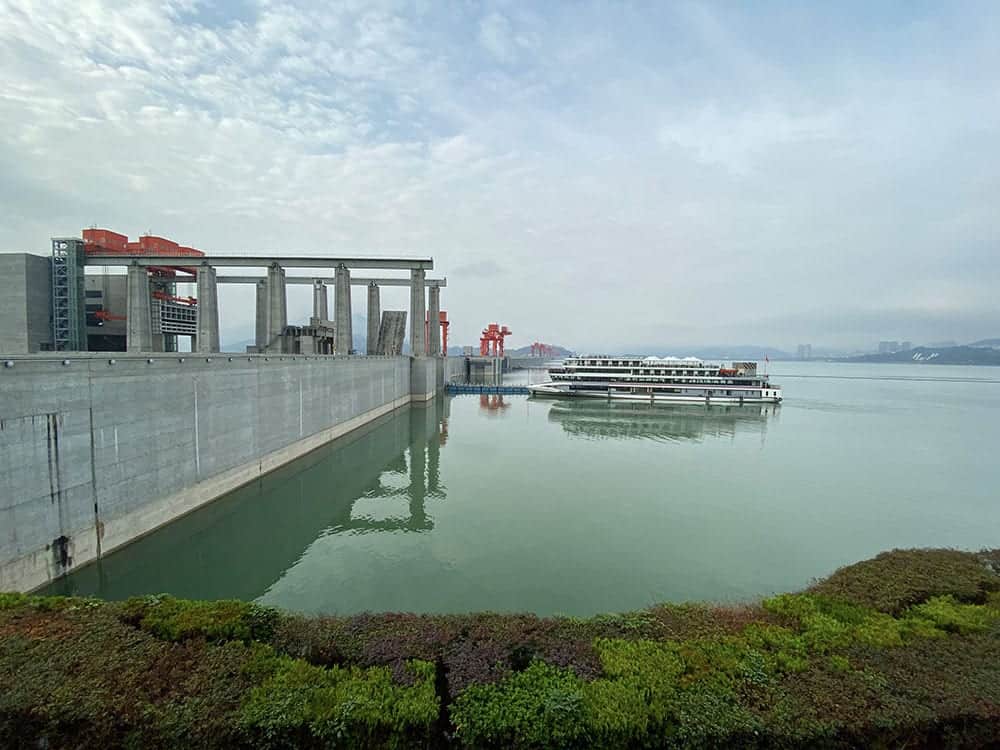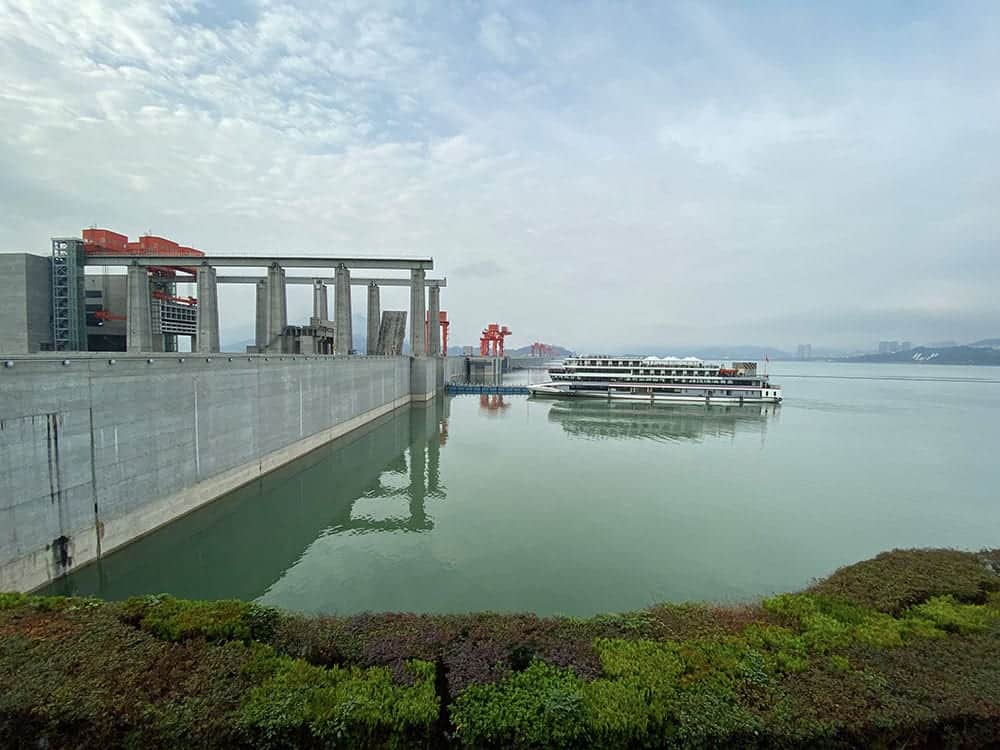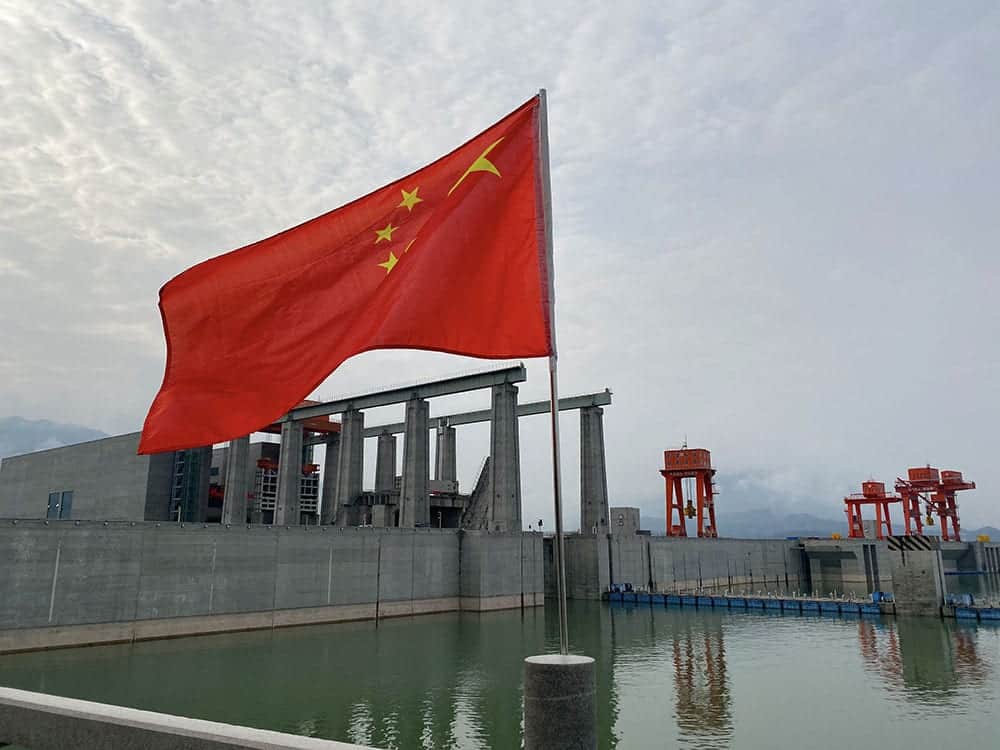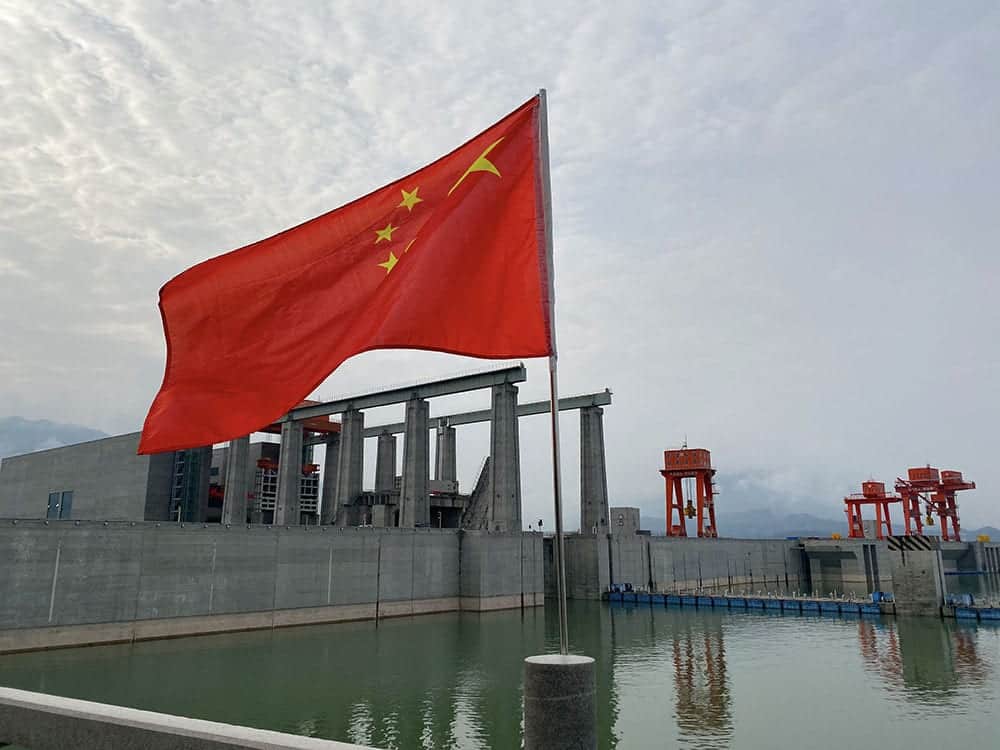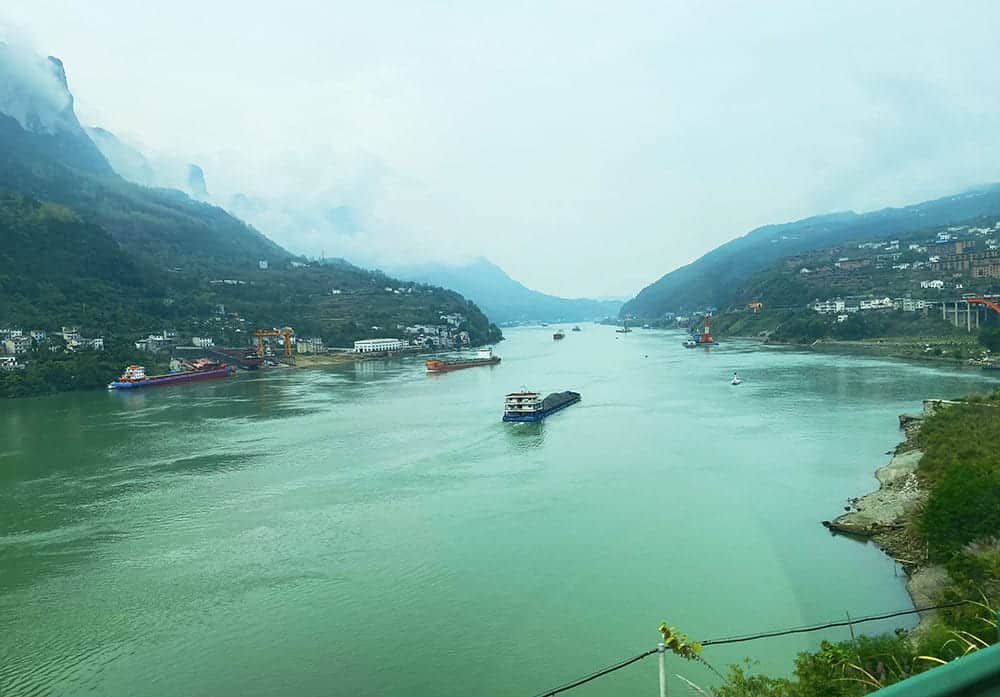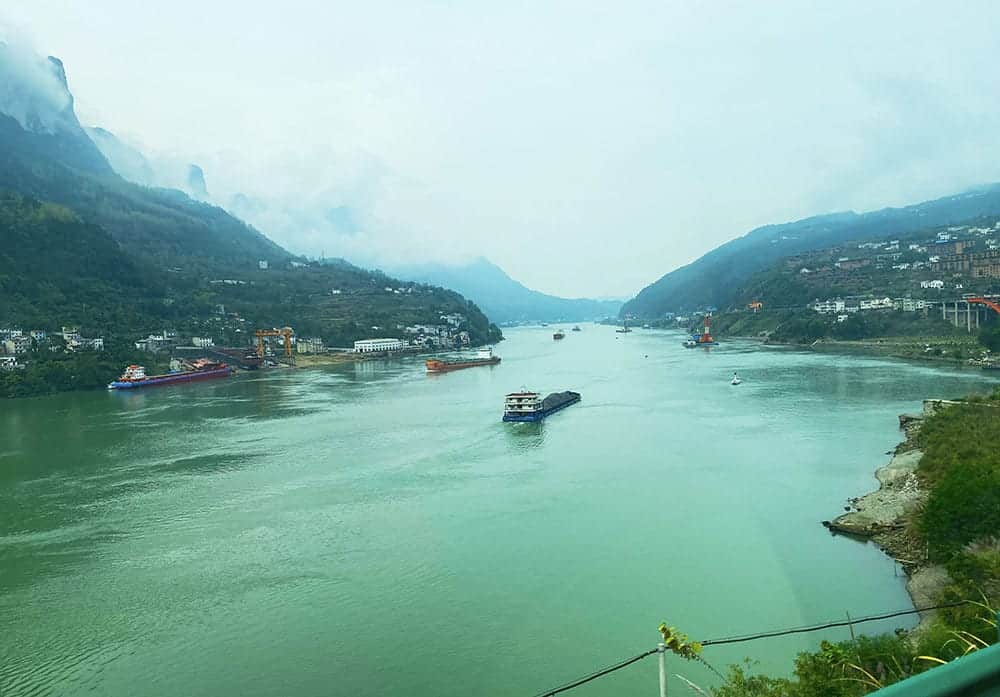 If you're thinking about visiting China, you might like to read my post on Beijing in Photos as well as visiting the incredible Terracotta Warriors in Xi'an, and this brilliant Shopping in Shanghai Tour.
My top post on the blog at the moment is this cruise post: What NOT to do on a cruise, which you might also glean some practical and comical information from too!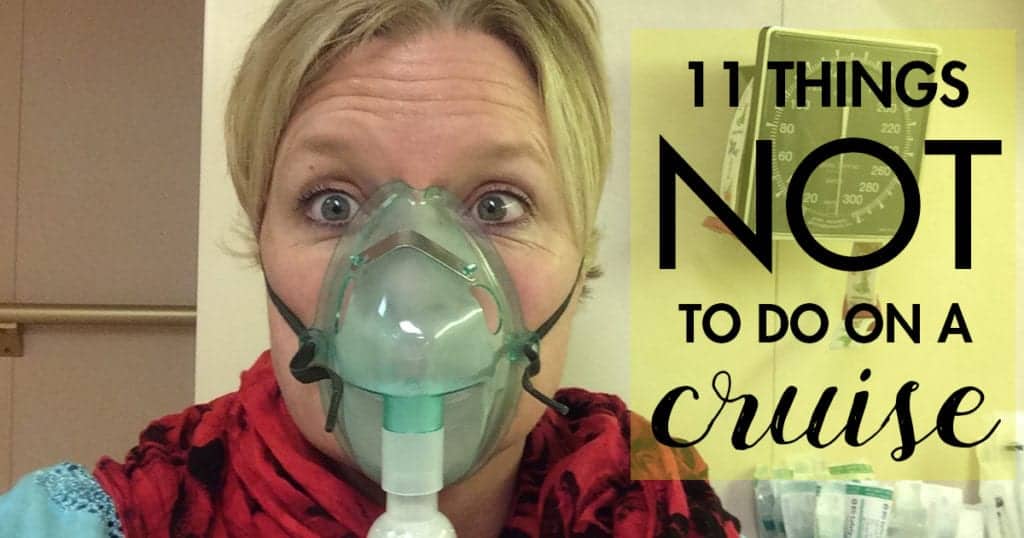 And for a full look at all my cruising posts including what to pack, what to know before you go, some great itineraries I've been on including Alaska, the Caribbean and the Mediterranean, click here to my Cruise Category!