Welcome to my new travel blog!
This is my first post… I hope that as we travel the world together, you'll be inspired to visit places you might not have considered, glean practical information from my own experiences – calamities and all. But most of all, enjoy the ride – and dance like no one will tell you off!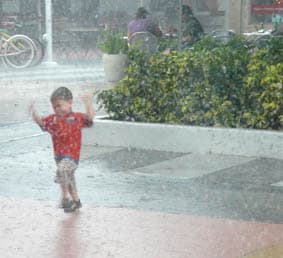 This little guy was clearly bored with his parents shopping in a Miami downpour. He was later bundled off in a towel.