Oh, there's nothing better than taking time out to pirouette around a shopping mall of an afternoon, especially in some of the top cities for shopaholics around the world. It's moments like these I feel like Julie Andrews. I hum to myself as I browse through racks of clothes, and I can't resist twirling around with my new purchases.
With my shopping bags dangling from both arms, I want to skip and sing songs about hills. So this post is for those who find shopping the panacea to all of life's ills.
What makes a city the best for shopaholics?
A city's best shopping experience comes down to more than just affordable prices and a diverse range of options. Its unique culture and lively atmosphere can also play a significant role in creating an unforgettable experience. And these cities that I'm about to tell you certainly have that vibe!
7 best shopaholic-friendly cities
These are my top, most favourite cities for shopaholics.
7 Bangkok
Bangkok is a shopping paradise for all types of shoppers, from bargain hunters to luxury lovers. The city is home to numerous shopping malls, including the MBK Center, Central World, and Siam Paragon, where you can find everything from clothing, accessories, electronics, and much more
The last time I was here, I went into a bit of a salivating frenzy. Firstly there are malls where you can go mad on shoes, handbags, jewellery, ridiculous gadgets and techno stuff.
Then there's the weekend Chatuchak Market also famously known as "Weekend Market," with thousands of stalls spread over 35 ACRES that you will seriously get lost in. It can be overwhelming, but it's worth it for the unique finds and unbeatable bargains.
My advice: bring comfortable shoes, a lot of patience, drop bread crumbs, and read my 7 simple shopping tips when you venture into Chatuchack Market.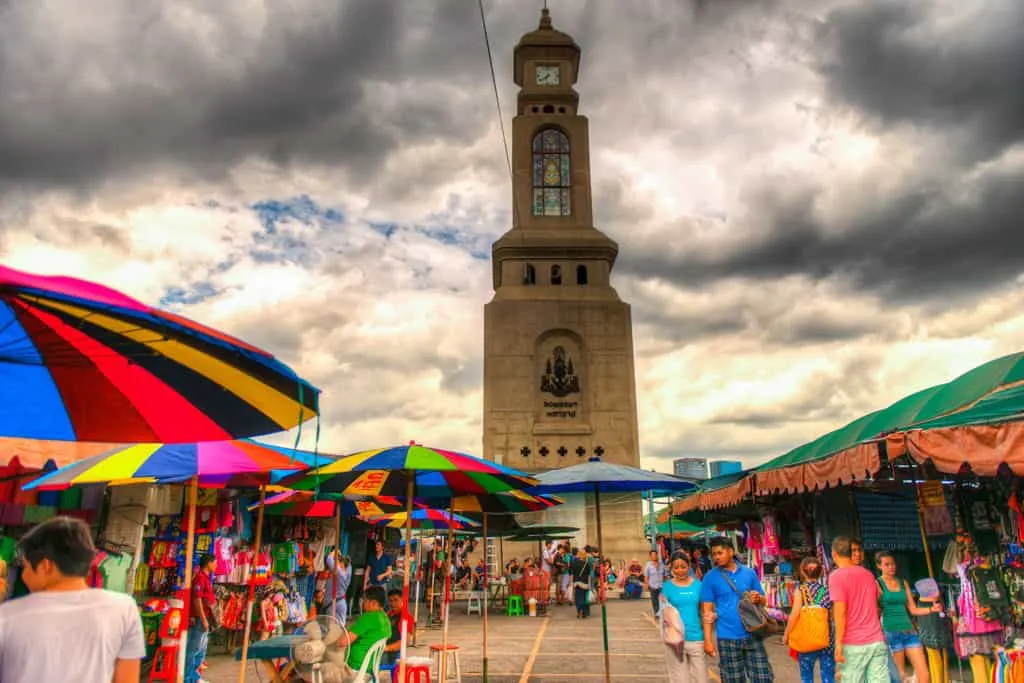 6 Buenos Aires
Head downtown to Microcentro and shop along Calle Florida and Calle Lavalle. Chain stores and boutiques with great quality stuff. Think handbags, shoes, jackets and more from the leather district.
Another top store for everything leather is Calle Murillo. Walk into Villa Crespo, just closed to Palermo Soho and you can buy a genuine leather jacket for less than $100. Talking about a bang for your buck! And don't forget to haggle the price too, as this is a tradition here.
If you're into antiques and cultural items, delve into Feria de San Telmo, which is located in one of the oldest neighbourhoods in Buenos Aires. The true heart of the place is Plaza Dorrego which is also surrounded by cafés, bars, and eateries if you happen to build up an appetite while looking around its 270 stalls.
A myriad of figurines, old jewellery, antique relics, old-style brassy pots, and handmade backgammon boards are just a few of the items you can find here. On Sundays, the place can be overwhelming, especially between 10am to 4pm, as over 10,000 tourists visit here with the majority came from all over the world. Truly one of the best cities for shopaholics.
5 Copenhagen
A new wardrobe? Classy decor? Local designers? Bang & Olufsen? And finish your Julie Andrews day with a Danish Delight. What's more, this Danish capital is upping the ante on eco-friendliness on top of its abundant shopping stalls.
To start with, delve into the alleyways of Strøget, Denmark, the country's main shopping street and Europe's longest street. With its 0.7 miles of stalls, booths, and bazaars, you can find major brands like Hermes, Prada, H&M, Louis Vuitton, and Gucci.
You'll forget about the schedules and will probably be late for an appointment as you wander on the endless corners of the streets while marvelling into its unique architecture. It takes you back in time!
Pro tip:
Set an alarm so as not to miss the bus or something.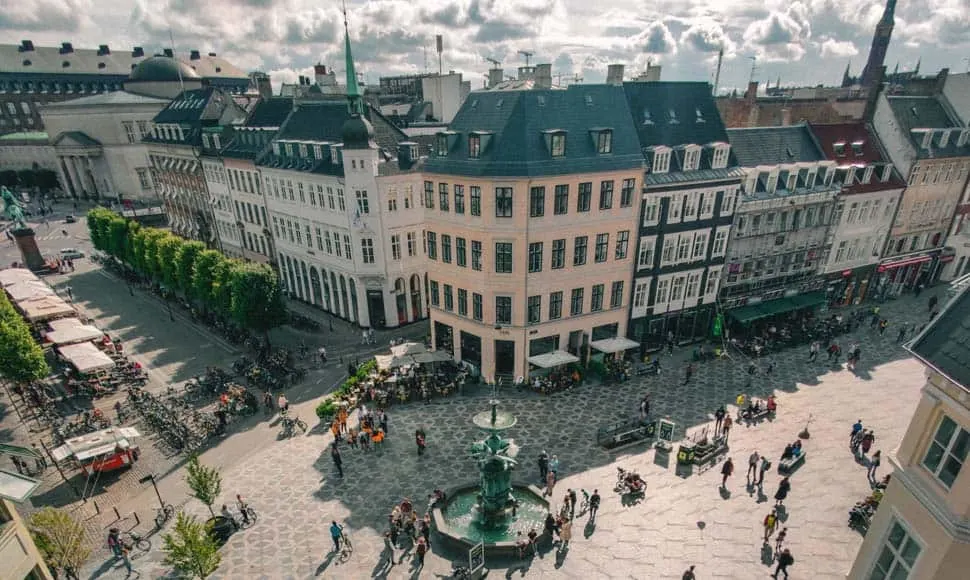 4 Hong Kong
Again this place has the best of both worlds like Bangkok. Markets with cheap and fake, malls of poshness, or take a day trip to China to shop in Schenzen – the enormous knock-off mall. (Note, this is not recommended in the current post-covid climate, and indeed may not even be possible).
Hong Kong has undergone significant improvements, and its magnificent skyline is a visible proof of that vibe. There is a reason why this city is branded as a "shopper's paradise." The zero tariffs implemented on most of its products enable shops to command lower prices than in other major cities. Add that to the endless varieties of fashion items, jewellery, arts and crafts, paintings, and a lot more!
Luxurious items, world-class restaurants, top notched designer stores, and high-end entertainment districts are also available in malls like the Pacific Place, Times Square, The Landmark, and IFC Malls.
3 Dubai
True shoppers will need several days just to hit the malls in Dubai. The Mall of the Emirates is so massive it has an honest-to-goodness ski field in it, complete with black diamond runs. This is the ideal place to leave certain family members who might be a hand brake on your shopping endeavours. You'll find UK stores like Harvey Nichols and Marks and Spencer.
Then there's Dubai Mall for another day long shopping experience. There are 1200 shops in here, including department stores like Bloomingdales. Plus an Olympic size ice skating rink, and the biggest aquarium you've ever seen!
If you're planning on a stopover in Dubai, check out my post on 6 hot things to do in Dubai (see what I did there?)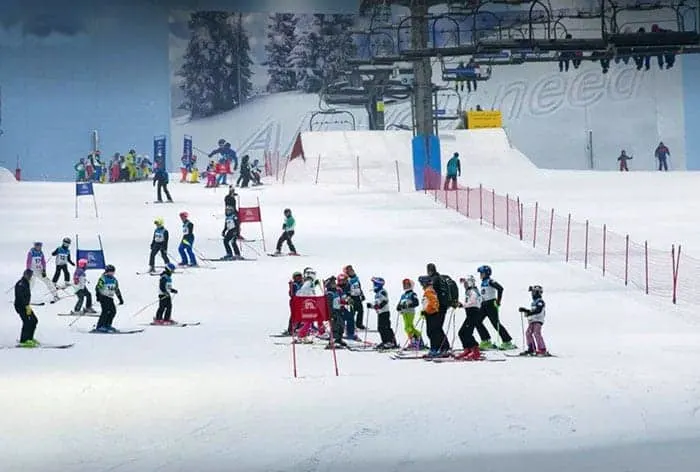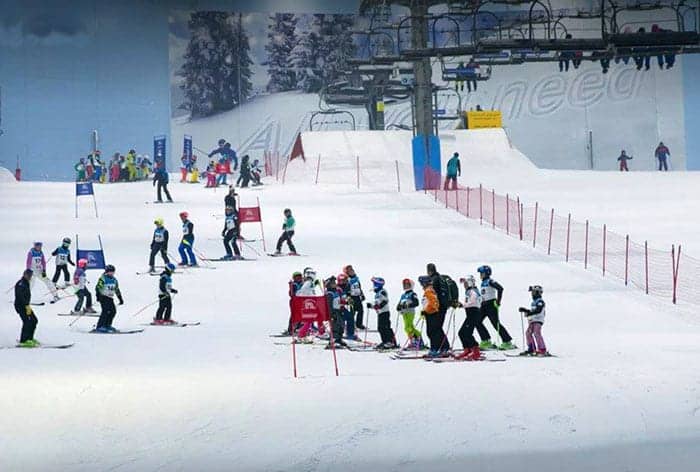 2 Kuala Lumpur
When I discovered the shopping in KL, I declared it to be the best shopping in Asia! The reason being that there are several shopping malls all within a dumpling throw from each other, and I was staying in a centrally located 5-star hotel and pivoted among them all!
Note: 5-star hotels do not break the bank in KL!
You can easily while way shopping hours at Pavilion, Suria KLCC, Berjaya Times Square, Sungei Wang Place and Lot 10. There are more malls within the city, including in the Petronas Towers, but these will keep you busy for a couple of days.
1 London
The perfect shopping day in London for me is along Oxford Street from Marble Arch up to Oxford Circus. But there is also great shopping Covent Garden, King's Road, Portobello and Camden Markets. And don't forget Harrods and Harvey Nicols in Knightsbridge.
Oooooh, I feel a song coming on…
Aside from famous movie settings, London's shopping is so great for shopaholics who want to experience its elegant culture while walking into unparalleled shopping opportunities loaded in every corner of the city.
If you're into handmade decorations, jewellery, arts and crafts, cosmetics, and bags, head over to Covent Garden Market for unique souvenirs. For old-fashion style with an amazing heritage for your tailor suits, the meticulous and attention to detail approach of Savile Row has your back.
If you want to have a drink and rest your weary feet, check out one of these amazing rooftop London bars. It must be 5 o'clock somewhere!