The Chatuchak Market in Bangkok is every shopaholic's dream. I was so overwhelmed by the site that I didn't know where to start.
The place was filled with vibrant and colourful energy. Sweet aroma of freshly cooked street food filled the air. The sound of vendors haggling with customers echoed in my ears. I couldn't wait to discover more hidden gems and share my shopping tips on this world-renowned weekend market.
Exploring the World's Largest Market
If the idea of trawling through 15,000 booths in the world's biggest market sounds appealing, then you will love Chatuchak Weekend Market.
It's a chance to immerse yourself in the culture, discover unique items, and interact with locals. But what happens when the market you want to explore is the world's largest?
Chatuchak Weekend Market in Bangkok, Thailand, holds this title. With over 35 acres of land, Chatuchak is a shopper's paradise. However, navigating such a massive market can be intimidating.
You can also use a tour guide if you only want to look around, but if you want more out of your trip, it's best to explore on your own.
7 Practical Shopping Tips in Chatuchak Market
Chatuchak Market belongs to my top 5 cities for shopaholics. It's not enough that you go there with plenty of moolahs. Although that's a good thing to have in your arsenal, you'll soon discover something more important than that.
Here are some simple shopping tips to make the most out of your visit to the world's largest market. This will save you a lot of trouble while marvelling around the endless stalls.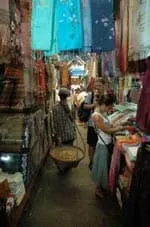 1. Plan Your Visit
No doubt that this market is going to be one of your top things to do in Bangkok list, so it's important to plan your visit and fit everything into your schedule.
All of the shops in Chatuchak Market are open on Saturdays and Sundays, from early morning to late afternoon. If you're planning to buy a lot of items, consider going early to avoid the crowds and the heat.
To get there, take the sky train (BTS) to Mo Chit station or the metro (MRT) to Suan Chatuchak station.
If you're not available on weekends, some sections of the shops are open on some days of the week, as seen on the schedule below.
Plant section only: Wednesday and Thursday 7am-6pm
Wholesale only: Friday 6pm-12pm
Whole Market open: Saturday and Sunday 9am-6pm
2. Dress lightly
Thailand's climate is hot and humid, so dress accordingly. You will be walking for hours, so wear comfortable shoes and light clothing.
It's also a good idea to bring a hat and sunscreen, as many of the stalls are outside and don't provide much shade. You can also bring small handheld fans. They can definitely help you cool down while you shop around Chatuchak Weekend Market.
3. Bring a map
With a market this size, it'll take you days to visit each stall and months to get familiar with the place. I was only here for a short visit, and I don't plan on staying too long.
This place is so huge that I seriously considered dropping breadcrumbs on the ground, so I could retrace my steps and get out of there. To avoid getting lost, consider using a map or a navigation app on your phone.
That way, you can also quickly find the item you're looking for if you want something specific.
Pro tip:
Aside from your phone app, get a map in the entrance or at the information counter. They are free and the shops are categorized.
4. Take extra suitcases
Take an extra suitcase because you'll be able to stock up on all your Christmas gifts from handbags and shoes by the thousand. There are also loads of clothes, including sloganed T-shirts and pretty sun dresses. If you want precious gems, they have so much jewellery, you will probably find it too hard to decide.
But it doesn't end there. Sunglasses, video games, DVDs, CDs, wooden furnitures that are antique, modern, Thai or Western are a bunch. Don't forget plenty of homeware bling like ceramics and art.
There's even a pet section if you want to risk quarantine, but I'd suggest you just take photos of the cute and exotic animals.
5. Haggle for the best deals
Many of the stalls sell similar things, so after you've had a good look around, it all comes down to who will give you the best deal. That is, of course, if you can find the one you now want to return to!
The shops here want to make an impression that the prices are set in stone. Nonetheless, haggle to get a bargain, barter, offer half what they ask for and work up. But make sure you do it all with a smile, and not to be rude, as it's all part of a game. Keep in mind that the vendors need to make a living, and you either want the item or you don't.
It's the art of getting the most bang for your buck using your negotiation skills gives you the most memorable experience when shopping in Chatuchak Market.
Pro tip:
Arrive early as they tend to give you easy discounts during morning time than at noon or afternoon when they are tired of haggling prices from other buyers.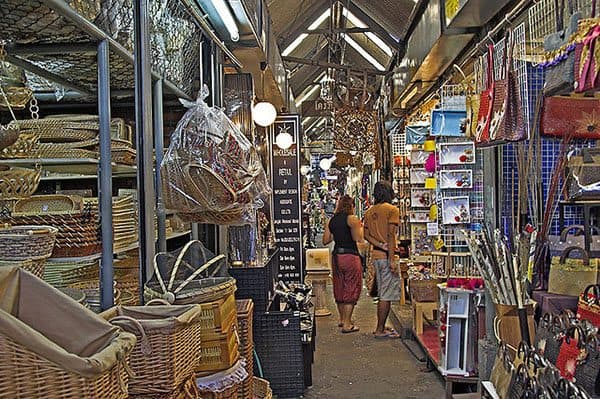 6. Stay hydrated and cool
Chatuchak Market is under tented awnings, so it can get extremely hot, especially during the summer months. Make sure to bring a water bottle with you and keep yourself hydrated.
But remember, there is a fine line between remaining headache-free and hydrated, and needing to find a public toilet that 20,000 people have already used! There are also food and drinks stalls.
Pro tip:
If you are tired from walking, there are massage shops that have air condition running, so be sure to keep an eye out for them and mark them on the map, so you have somewhere cool to fall back to.
7. Try the Street Food
Aside from shopping, Chatuchak is also known for its street food. With hundreds of food stalls scattered throughout the market, you can sample everything from traditional Thai dishes to international cuisine.
You can choose from cold drinks, coconuts, ice cream or lunch. There are also air-conditioned building with a variety of food options to choose from. Depending on your preference, you can bring smoothies while roaming around the stalls during the heat of the weather.