If you're looking for fun and clever gift ideas for the traveller in your life, I've curated this list to help you. All the items below can be shipped NZ wide.
You may know that alongside this travel blog I have the Travel Store, an online store selling luggage and travel accessories, which I have been running for four years now, but which has loads of fab gift ideas not JUST for travellers.
And I also own Freedom Road, another online store filled with leather handbags I import direct from Tuscany Italy, cute clothes that are super easy to wear (mostly one size) and easy to pack for any trip. Plus some fun jewellery that make great stocking stuffers.
I'm loving it! Playing shopkeeper and making sure every item meets – or exceeds – expectations.
I've put together this list of items for you to quickly scroll through and if you like anything, just click on the image or the title and it will take you through to the Travel Store to check it out in more detail.
Click on each title to shop!
Takes makeup off with just warm water. No chemicals, no waste, no landfill. Machine wash these double sized lush microfibre cloths up to 1500 times. I personally have 3 or 4 of these on rotation and use them every night, throw them in wash every 2 or 3 days, and use my cleansers in the shower in the mornings.
My little lockdown project! I wrote this rhyming 28-page children's book for all the kids and their patient parents who endured 2020 😀 This book will be a keepsake for years to come and hopefully we'll never be locked in again!
These Sole Purpose cushioned insoles are game changers for reviving tired feet and will make any shoe comfy! I even buy shoes online now (risky I know!) and get about a half size bigger, add these insoles and they're good to go.
I designed this from all the places we visited on my Northland/Bay of Islands tour in October – and I'm taking another tour to Northland in February 2021.
Lots of people messaged asking if I would create a South Island shopping bag, so I designed this one which features most of the places we will visit on my Queenstown and Central Otago tour in April 2021.
I was born and raised in Hastings so this bag features my stomping ground pretty much!
Designed by me and screen printed in New Zealand, these canvas beach bags are roomy with a zipped top and cotton shoulder straps and printed with classic Kiwiana beachiness!
These hideous and hilarious cotton, washable face masks make great Secret Santa ideas! Adjustable ear loops and metal piece over the nose to squeeze to fit.
Breezy chiffon scarves which can be worn around your neck, as a belt at your waist, through your tote bag handle or even around a sun hat.
Earrings and necklaces packaged in jute bags to hang on the tree.


Luxe Travel Collection:

These little bags are ideal for taking in your cabin luggage with things you need on the plane, or just use them to keep your medications in one place or even hair ties, as a jewellery bag or for chargers and cords.
They come flat so you just pop them up and they are surprisingly roomy. In one image I have shown it containing a toothbrush and toothpaste, makeup compact, eye liner, mascara and even a pair of sunglasses and you can see there is still loads of room.
Take a New Zealand tour with me!
Hokitika Wildfoods Festival : March 2022
Central Otago and Queenstown : April 2023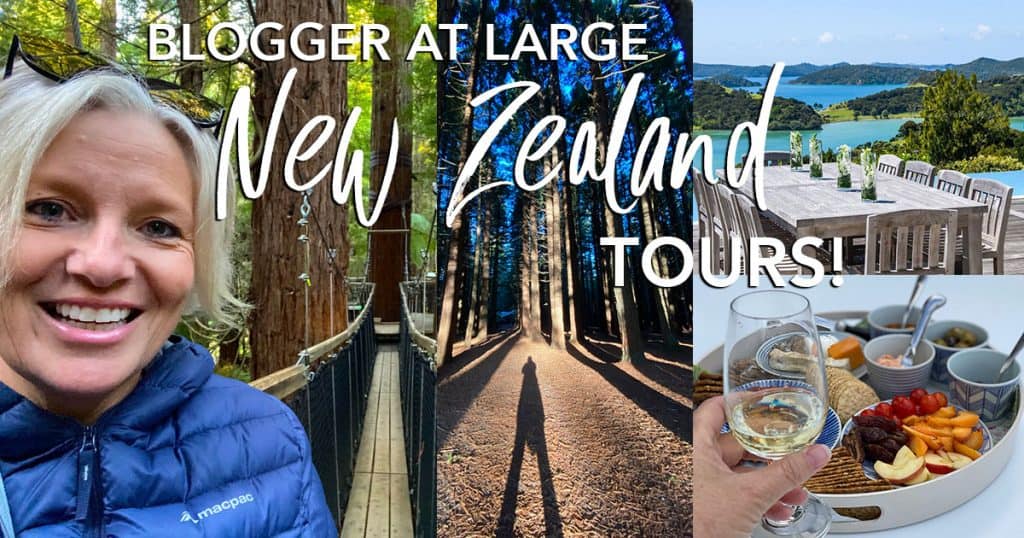 Or buy a gift card for whatever value you wish.
All these items are shipped from the Travel Store NZ-wide.