Did you know Venice was liberated by New Zealand? Neither did I.
But as you are about to discover, this blog is much more than wit, saracsm and pithy paragraphs. This is an educational travel blog!
The Queen of the Adriatic is actually spread over 118 little islands in the marshy saltwater of Venice Lagoon along the Adriatic Sea. The city was once most famous for its maritime clout and trade routes, but these days more for achitecture and musical history – especially famous son Vivaldi. But her sinking status has also brought much attention. But here's another piece of education: Venice is not actually sinking!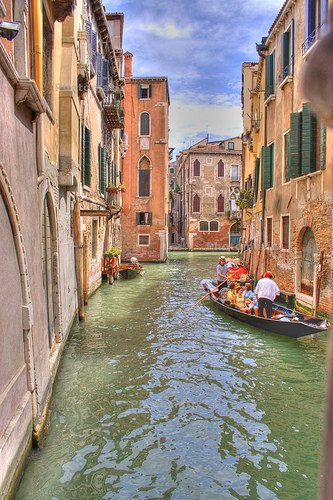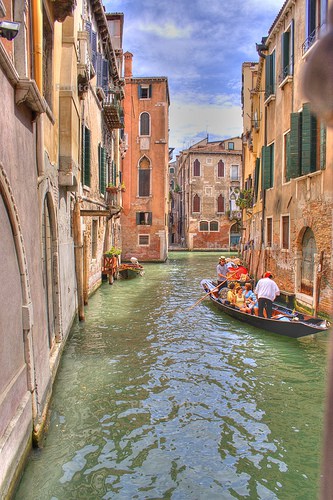 Little history lesson: Waaay back when, Venice was a republic having established the Latin Empire and was the most prosperous city in all of Europe until le petite Napoleon Bonaparte conquered it in 1797. He was actually seen as a liberator at the time and allowed the Jews living in the city freedom to live and travel where they pleased. Venice then to and fro'd between Austria, then back to Napoleon's Kingdom of Italy, then back to Austria until finally was liberated by New Zealanders on 29 April, 1945. Go Kiwis!
The sinking city: As you know Venice is a city standing on stilts. Wooden pilings to be exact. And most of you will think that wood turns into rotten flotsam in water. But no! In fact wood becomes petrified in mineral-rich water when there is no oxygen. Thus Venice is standing on rock hard pillars. But, and there is a but, the buildings are often threatened by flood tides because some silly people in the 20thC dug artesian wells in the lagoon which took too much water out and exposed the wood to the breeze (am I boring you yet??) and so began the danger. However they wised up and banned wells in the 1960s. Today Venice is still technically under a state of a sinking alert, but some say the problems are resolved.