Clyde is one of the most gorgeous towns in New Zealand, on the banks of the Clutha River deep in the heart of the South Island's Central Otago and next to the flat Maniototo Plain which includes Ranfurly, Naseby, Wedderburn and Oturehua. So let's go explore it – and try ice curling!
The main street of the old town is dotted with stone gold miners cottages and converted pubs but it's gorgeous a town to base yourself and pivot from and there are some lovely places to eat, galleries to explore and things to do in Clyde too. But here is a great day trip itinerary from Clyde in the Maniototo region.
We've just spent three nights here at the end of my 10-day tour that I hosted starting in Queenstown and then Wanaka, now here. (Note: this tour was such a great time I'll probably repeat it in 2022, so drop me a line if you're interested).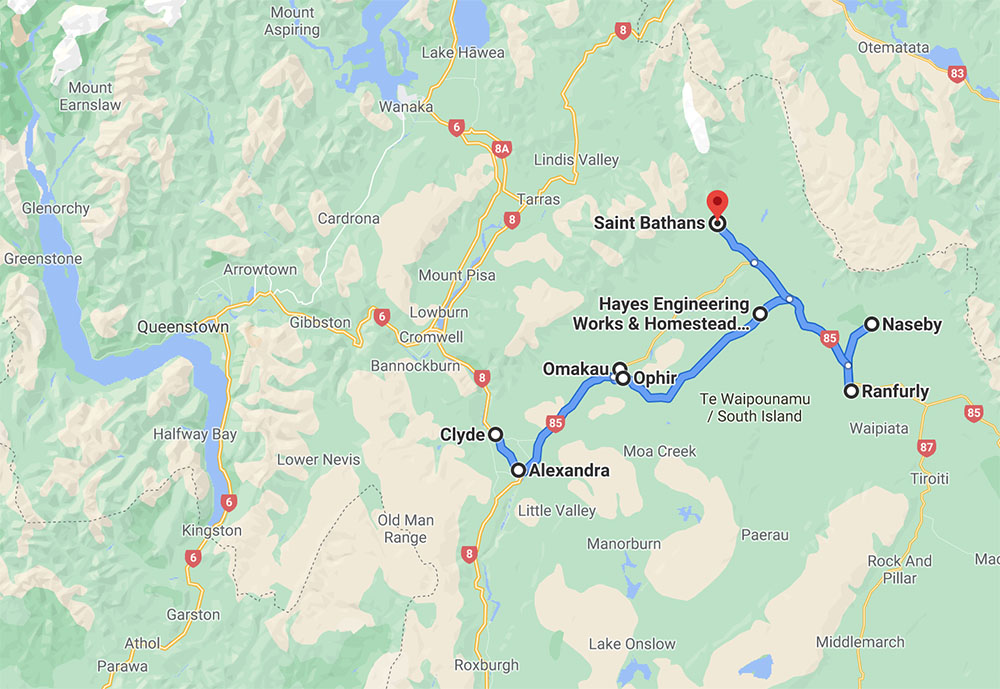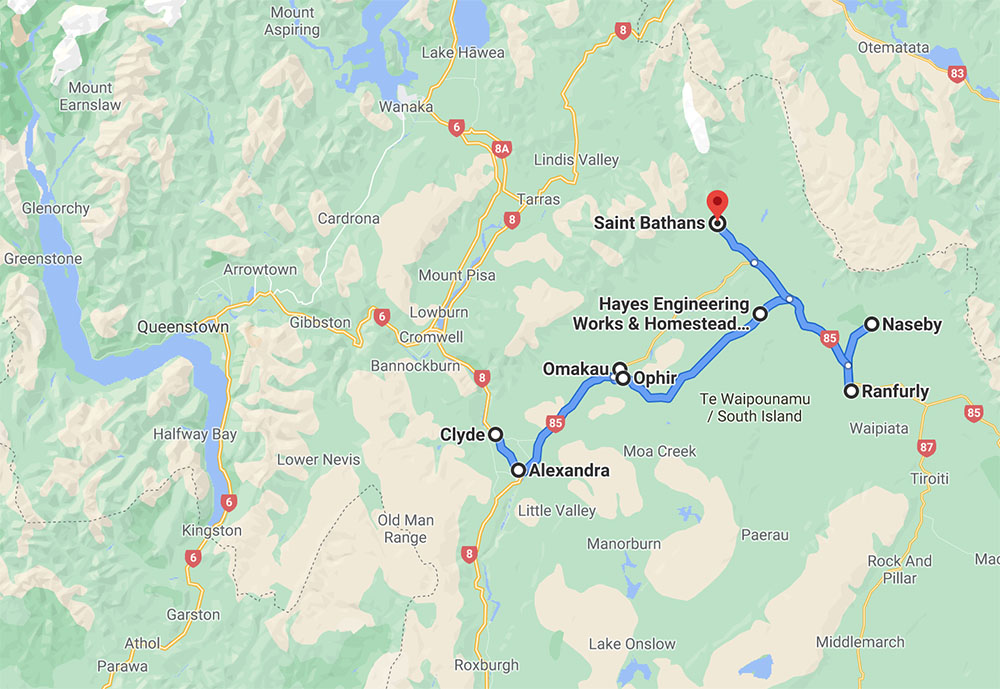 Drive through the Maniototo
You're in Otago Central Rail Trail country here. In fact the rail trail is a $30 million industry with pretty much everyone except wine makers and farmers relying on the thousands of cyclists who start or end in Clyde. Accommodation providers, cycle rentals and repairs, cafes and restaurants, boutiques and even the few cellar doors would be lost without the hardy souls who brave the elements and a sore bum for a few days.
But it's the rolling hills and big sky of the Maniototo, which is what painter Grahame Sydney has immortalised, that I loved. And to stop at the quaintest of "olde worlde" towns for a photo – and a scone or a cheese roll, is a must.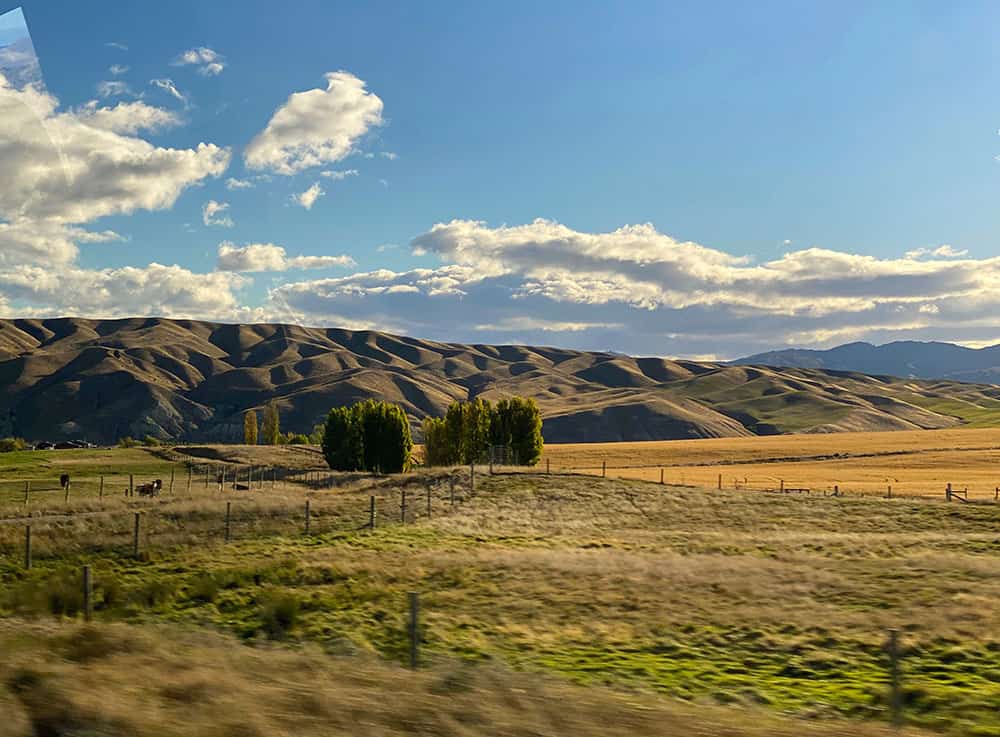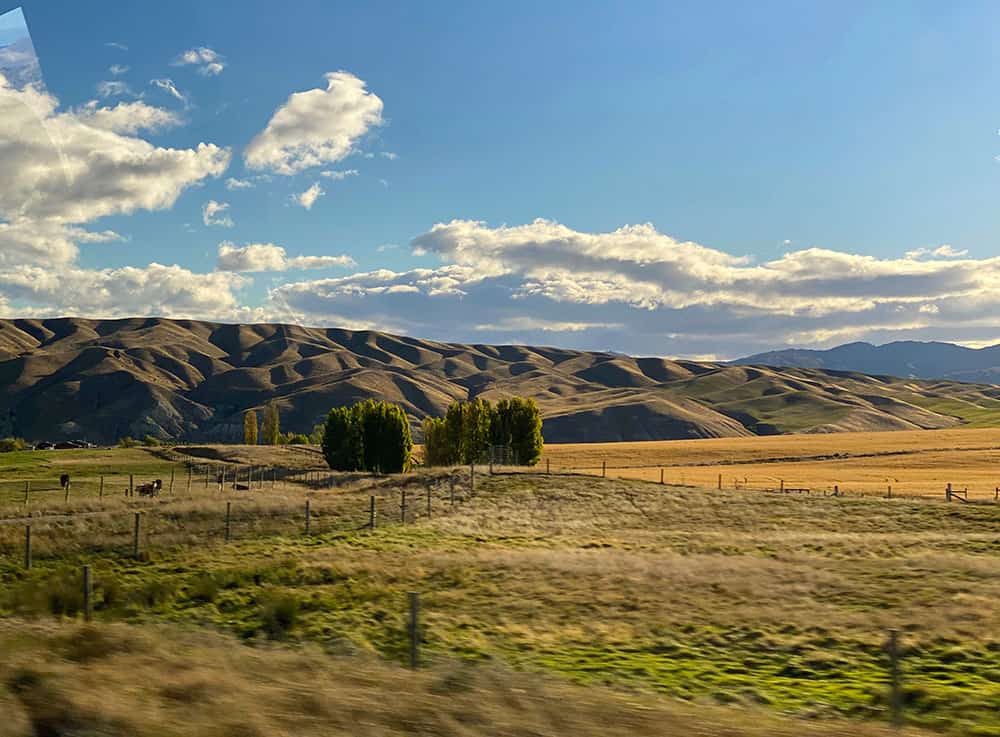 Alexandra
Starting in Clyde head towards Alexandra (8km away), most famous for being the hottest place in New Zealand in the sizzling summer months and also one of the coldest in winter, falling well below 0. If you need a bank or are looking for specific things like shoes or a supermarket this is your stop. It's one of the "bigger" towns in Central Otago, probably only second behind Cromwell (in the other direction)!
Ophir/Omakau
Then off to Ophir which is the first of what you'll come to understand and love as the kind of architecture (stone miners huts and wooden General Stores) that has been preserved. When I say preserved, they are sometimes still used as homes and businesses, but sometimes they are now museums. And sadly, sometimes they're just derelict being left to collapse.
They look, by and large, cold and some of the run down buildings are still used as houses. But I loved it for the photos, although I don't think I'd want to move here. Pop your head into this Post Office which also doubles as a souvenir shop.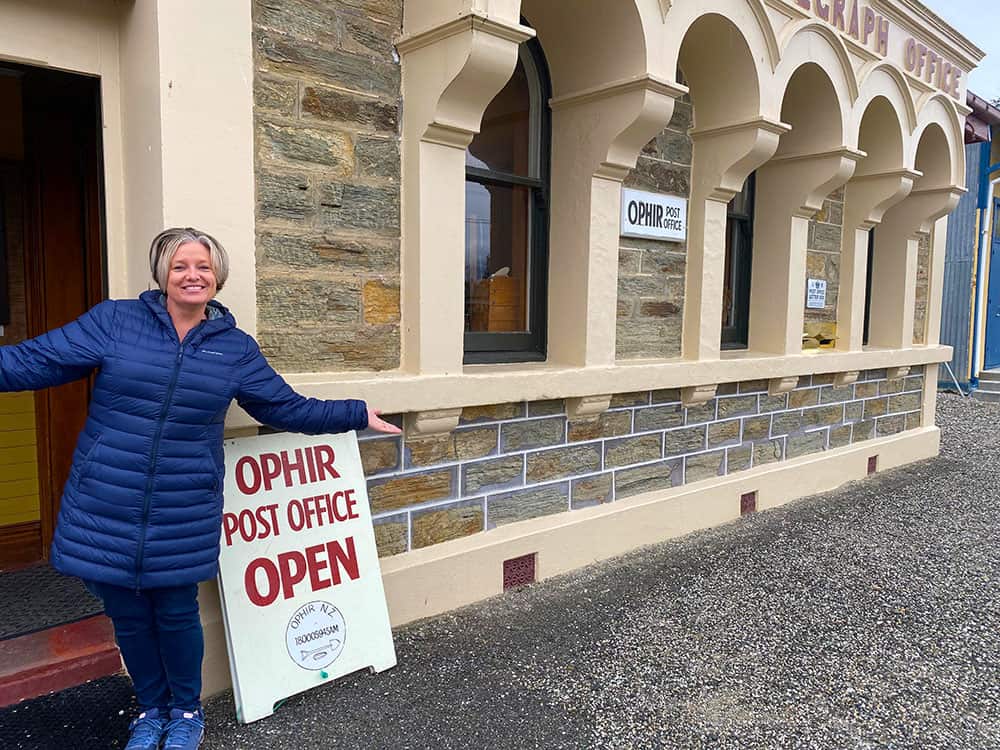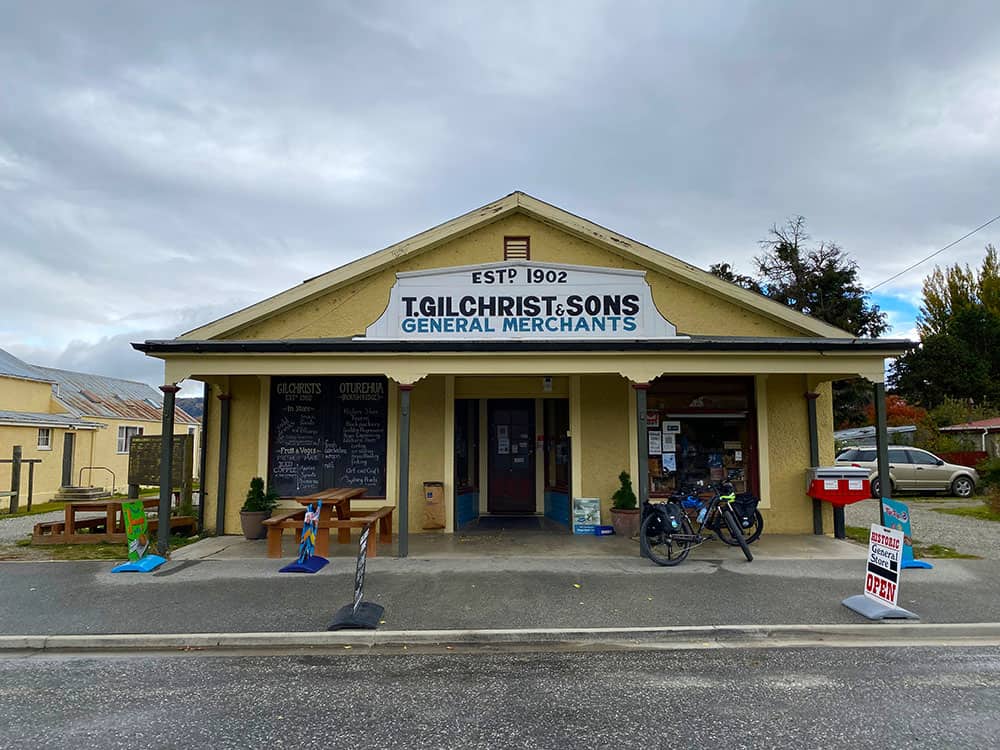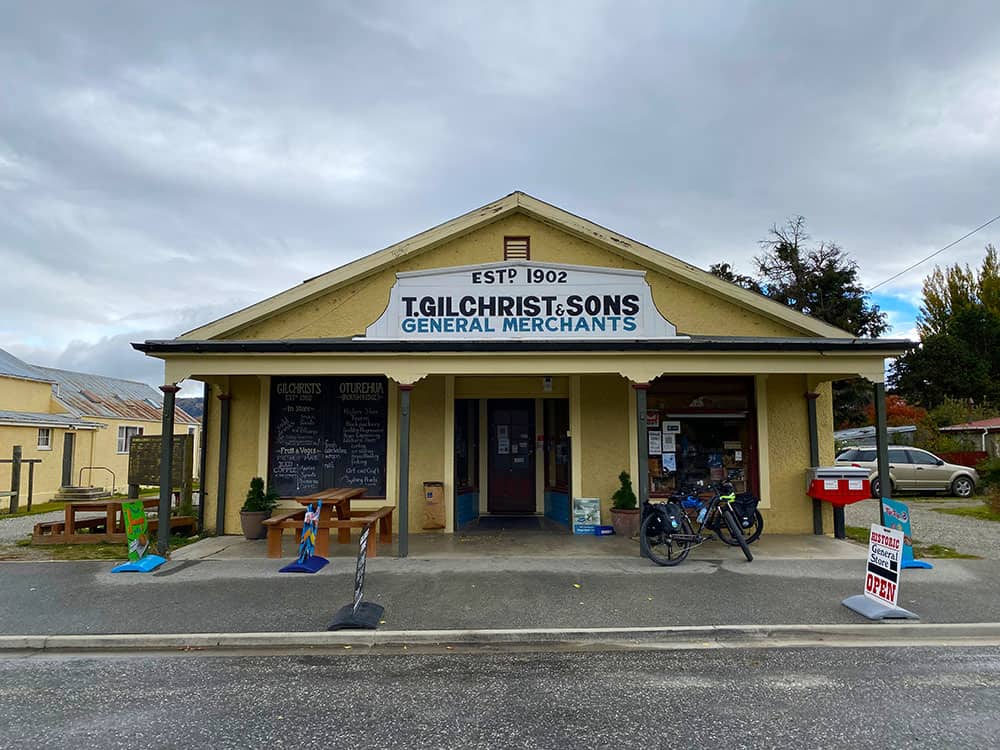 Oturehua
We drove on to Hayes Engineering (39 Hayes Road, Oturehua) which is more interesting than it sounds! It's delightful because it has a wonderful cafe with delicious food and great coffee in the most adorable restored stone cottage.
You can pay to tour the old mechanical bits and bobs in other sheds on the property too if you wish, including through the homestead. Ernest Hayes was a 19th century inventor and you can tour through his well-preserved 1890's workshop and sheds to see how his inventive mind worked. He developed and marketed products to improve farming life like wire strainers, cattle stops and pulley blocks that are still in use today.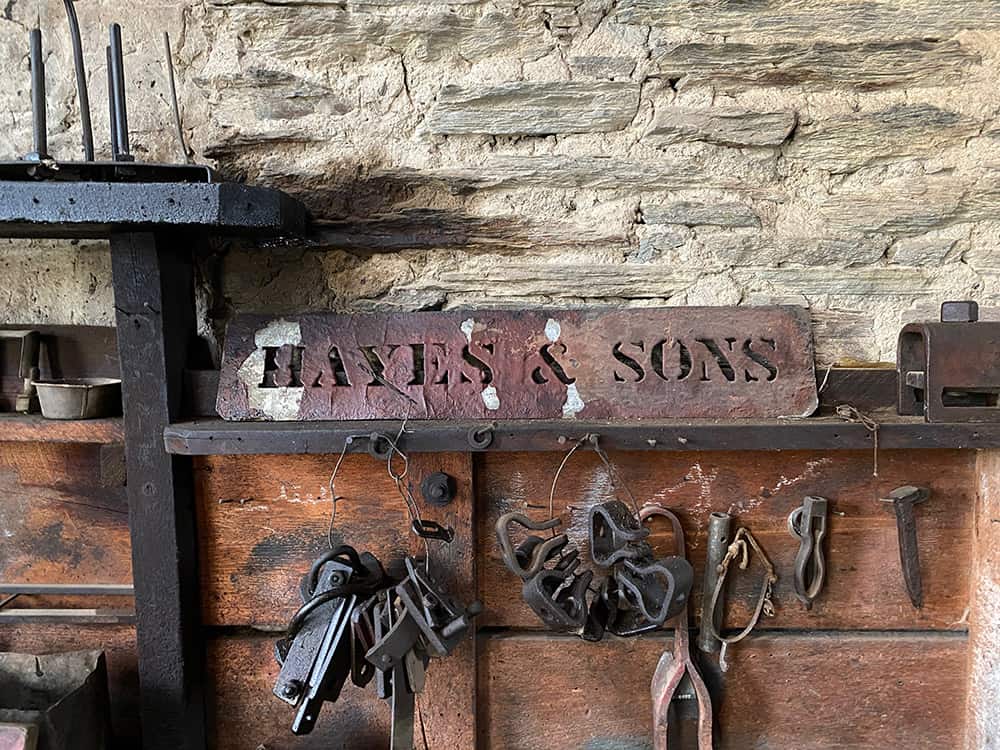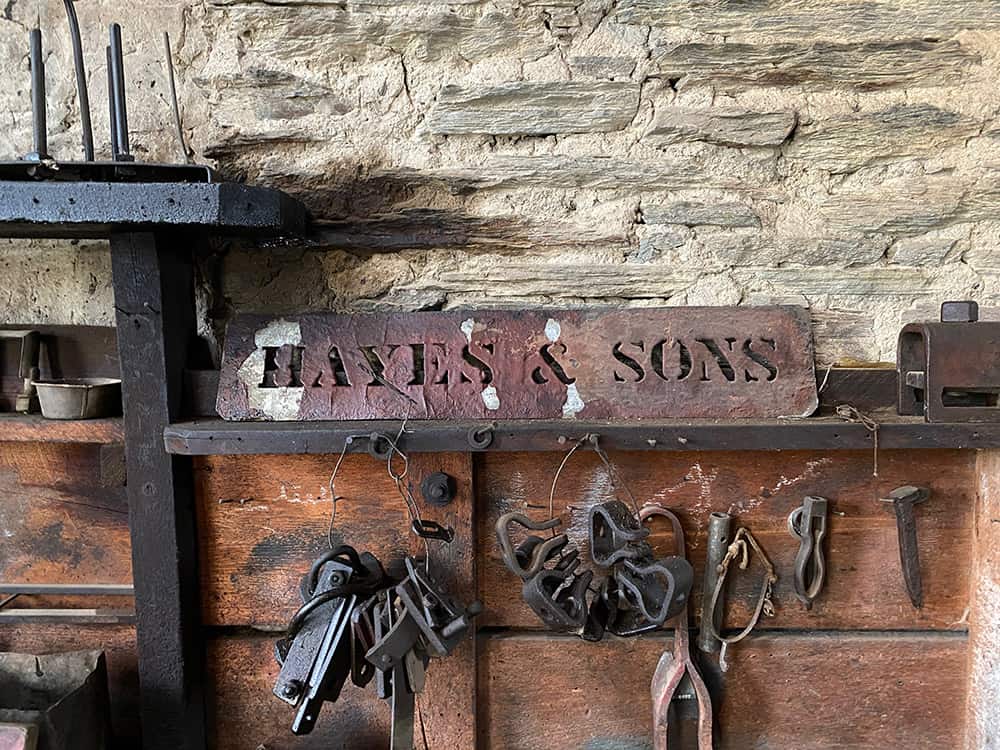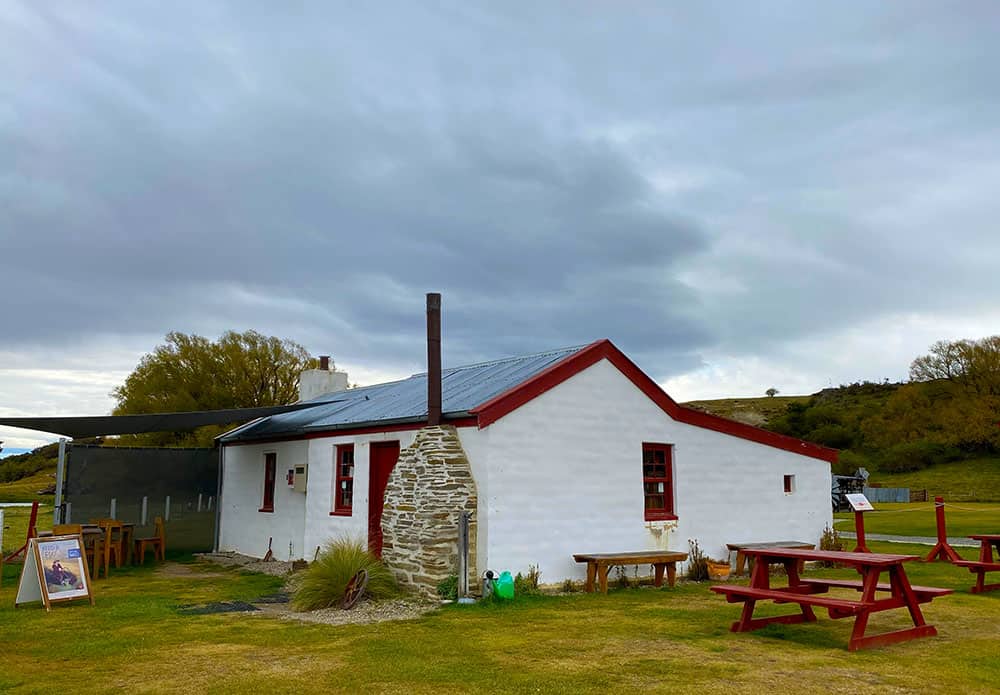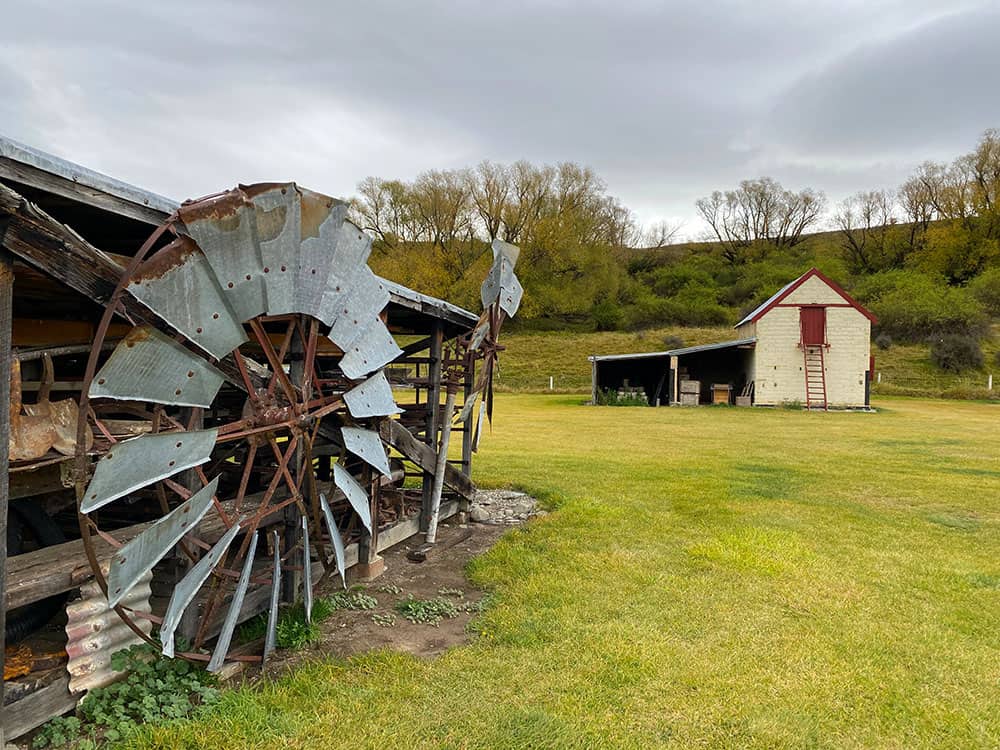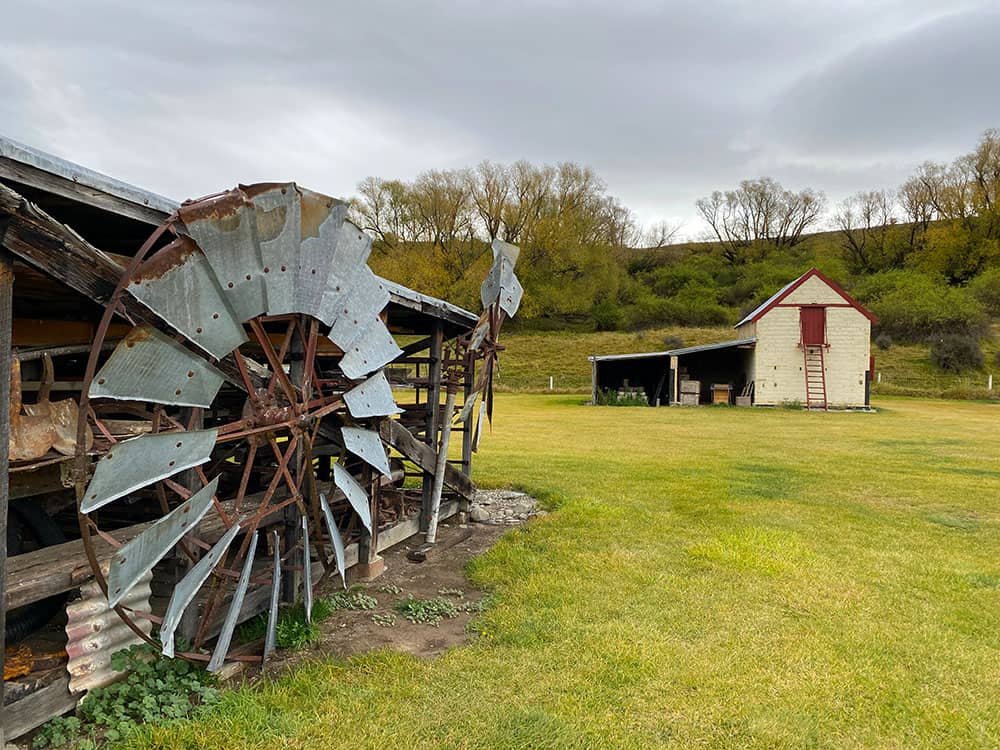 Naseby
Next stop: Naseby, famous as the home of curling and where punters like you and me can have a lesson and try our hand at the sport. What ever you do today, don't miss this! I'd allow a good two hours here too if you are a group of 4 or more to have a proper game.
Maniototo Curling International Inc opened the Naseby Indoor Curling Rink in 2006 at a cost of NZ$1.6 million and the centre brings in around $250,000 annually to surrounding business, aside from its own profits. It really is a great few hours and not hard to play for all ages – although you do need to have some strength to get the stone down the ice.
If you visit in the winter you can give yourself an adrenalin rush on the ice luge. It's the only one of its kind in the Southern Hemisphere with 400m of track where you can hit speeds of 70kph.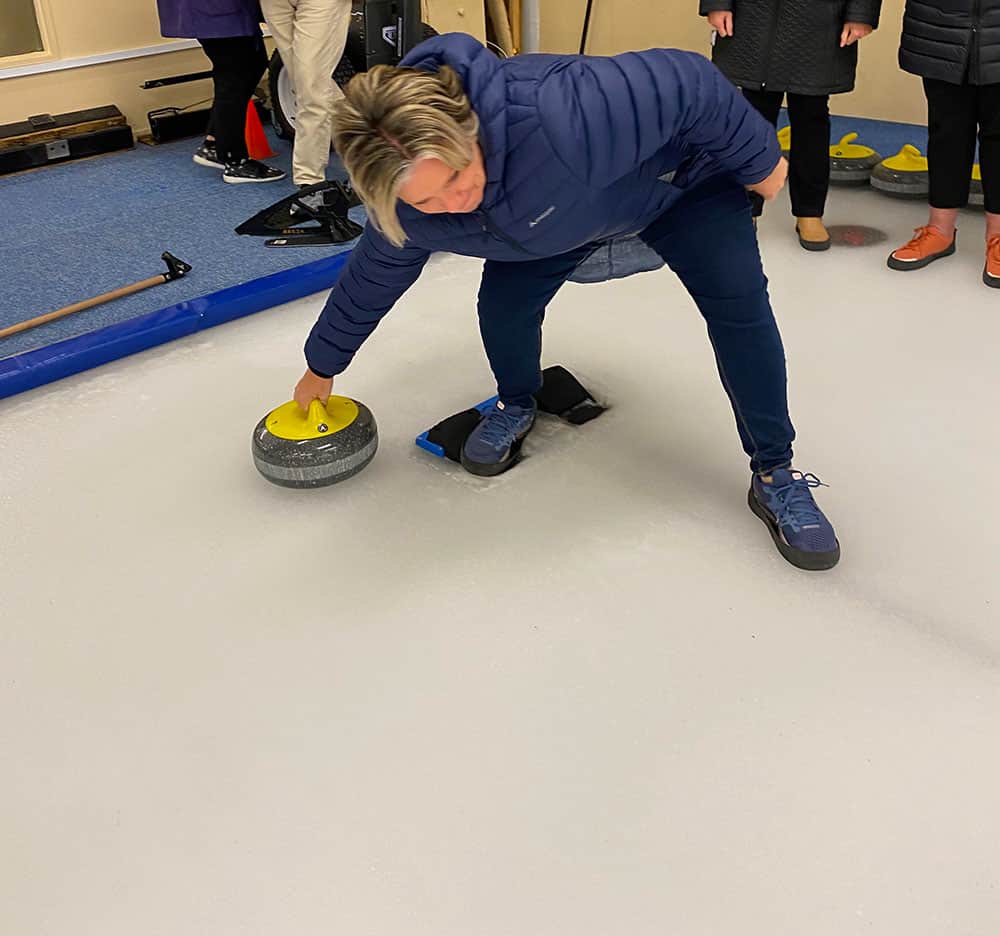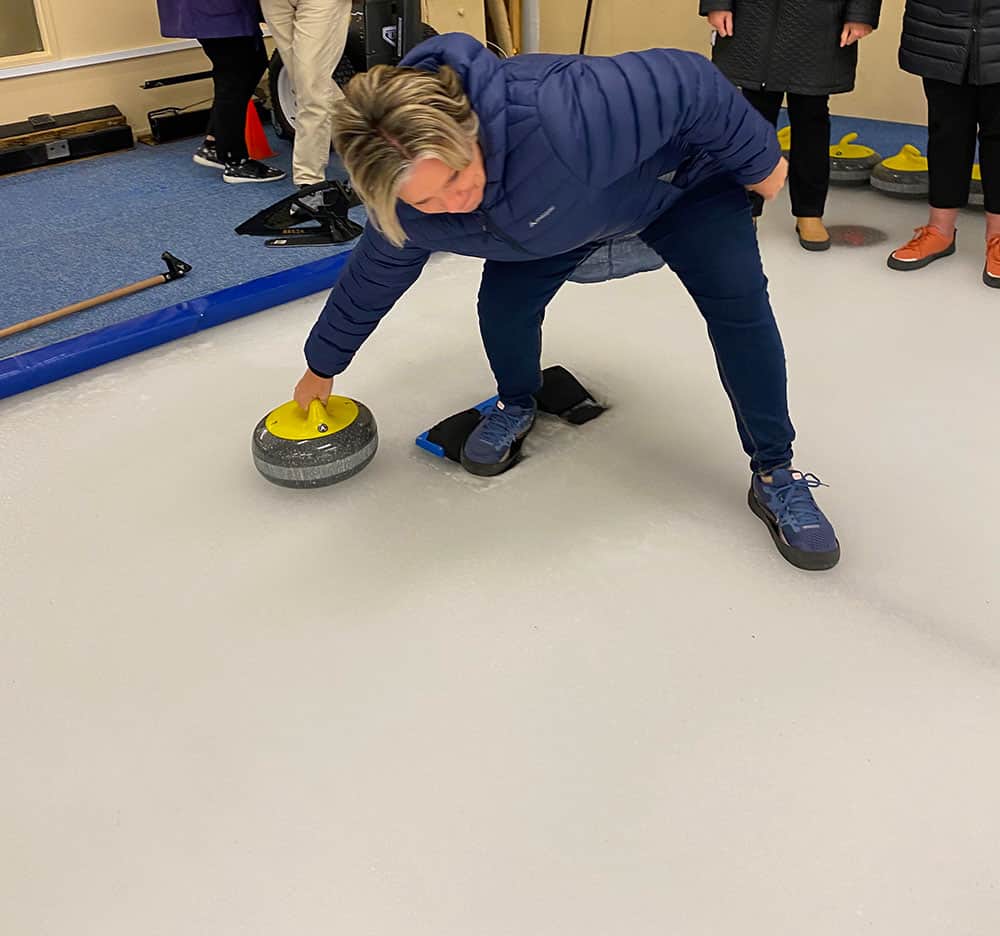 Our coach Hayden, played us the video of rules, then explained how to hurl/glide/push the curl (a 20kg stone) down the ice and six of us decided to give it a crack. My biggest fear of slipping over was not realised because they give you rubber shoe covers which allows you to run on the ice as a sweeper when it's your turn. And you need at least two people per team. We had three – one thrower and two sweepers, then you take turns.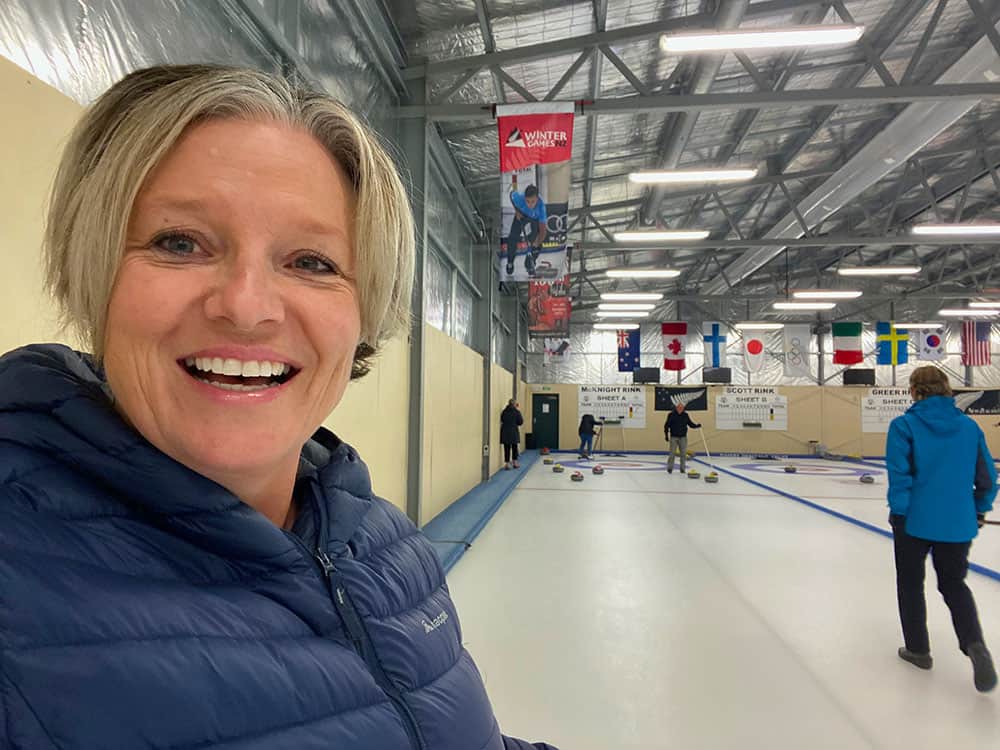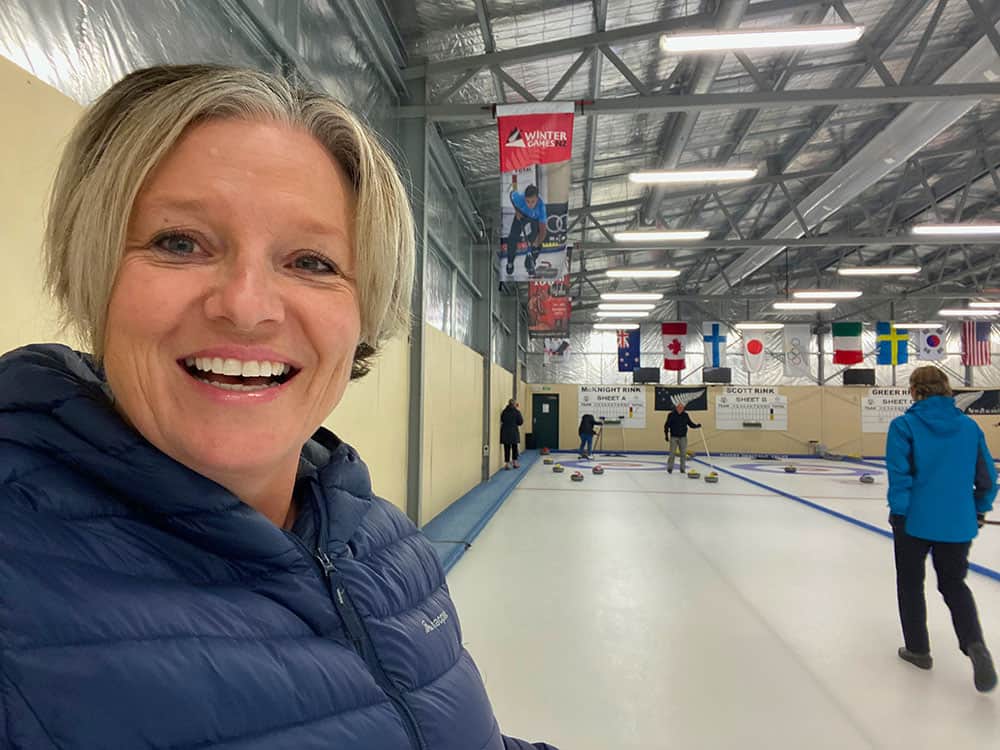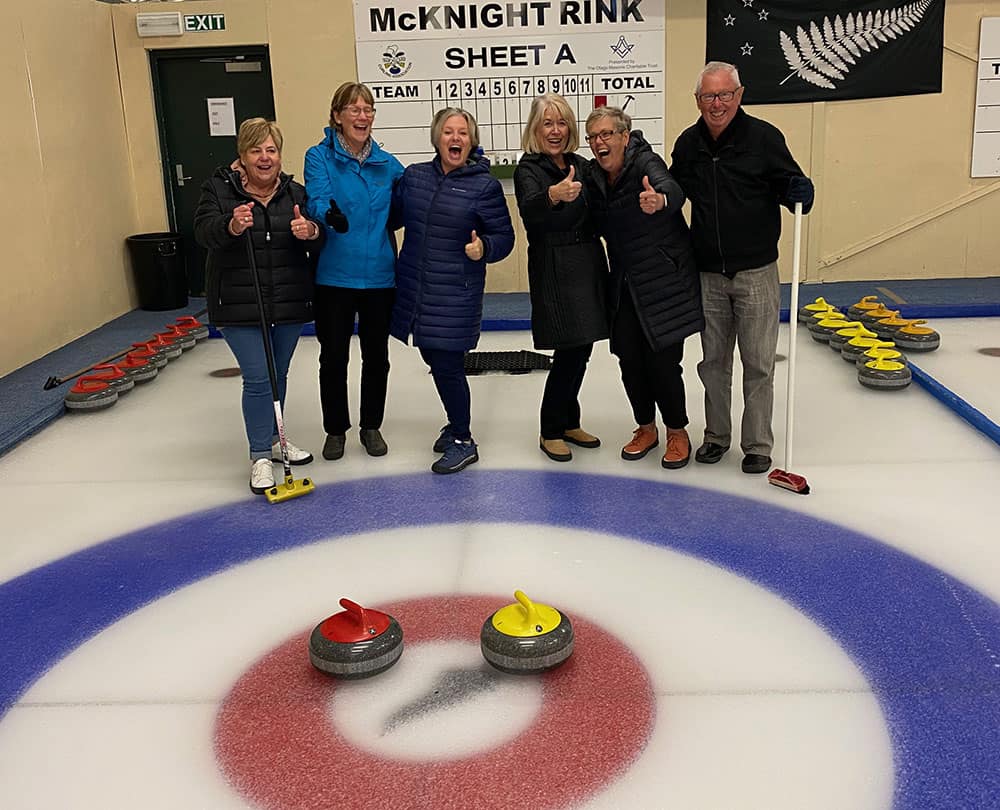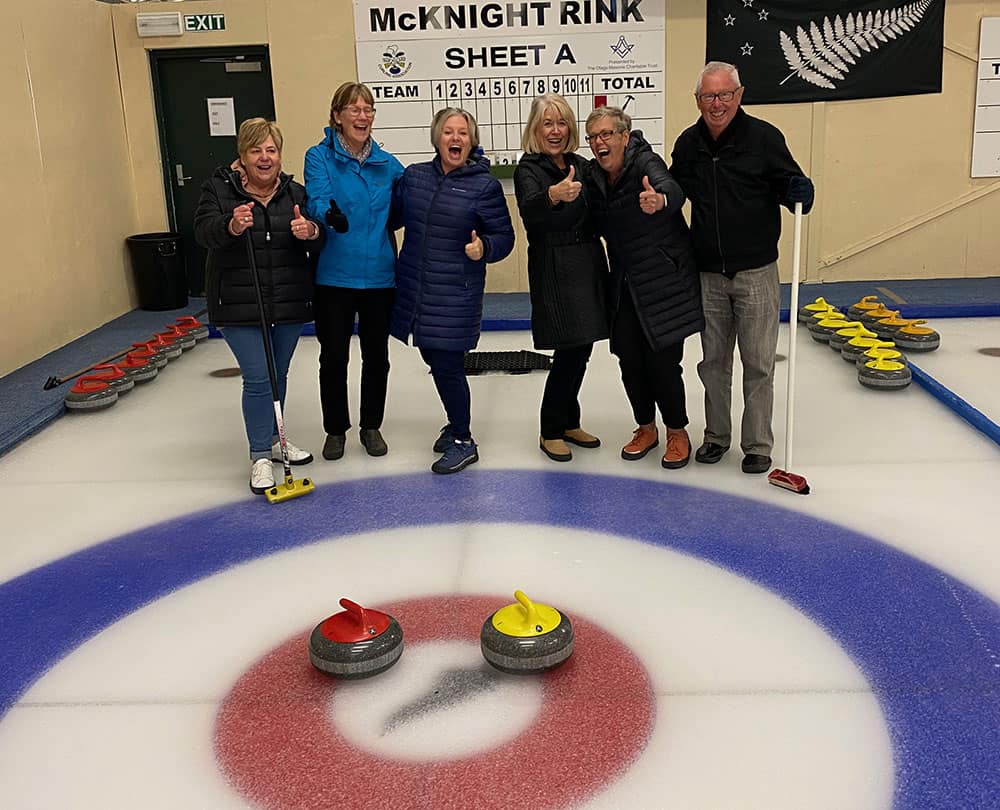 It's great fun and that stone is heavier than you think. Our practice runs saw us barely make it to the halfway line. But I'm thrilled to say my team: the Curling Tongs, beat the Short and Curlings on the very last throw thanks to Fiona and her incredible throw as well as Leane and my (incredible) sweeping to see the opposition slide out of the target!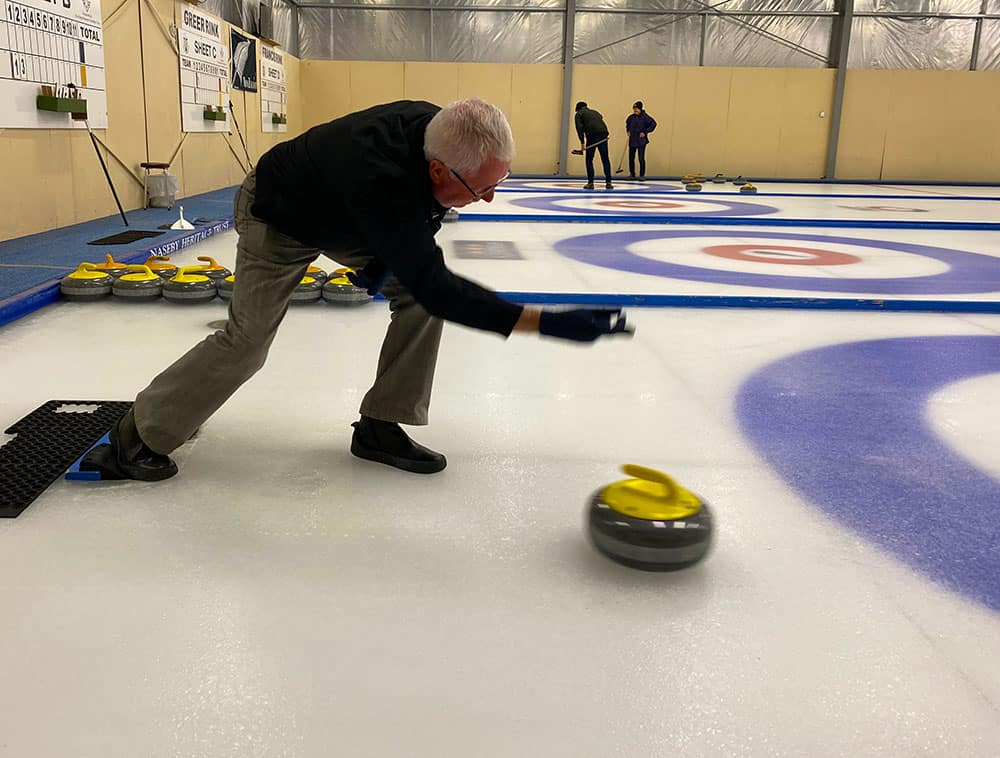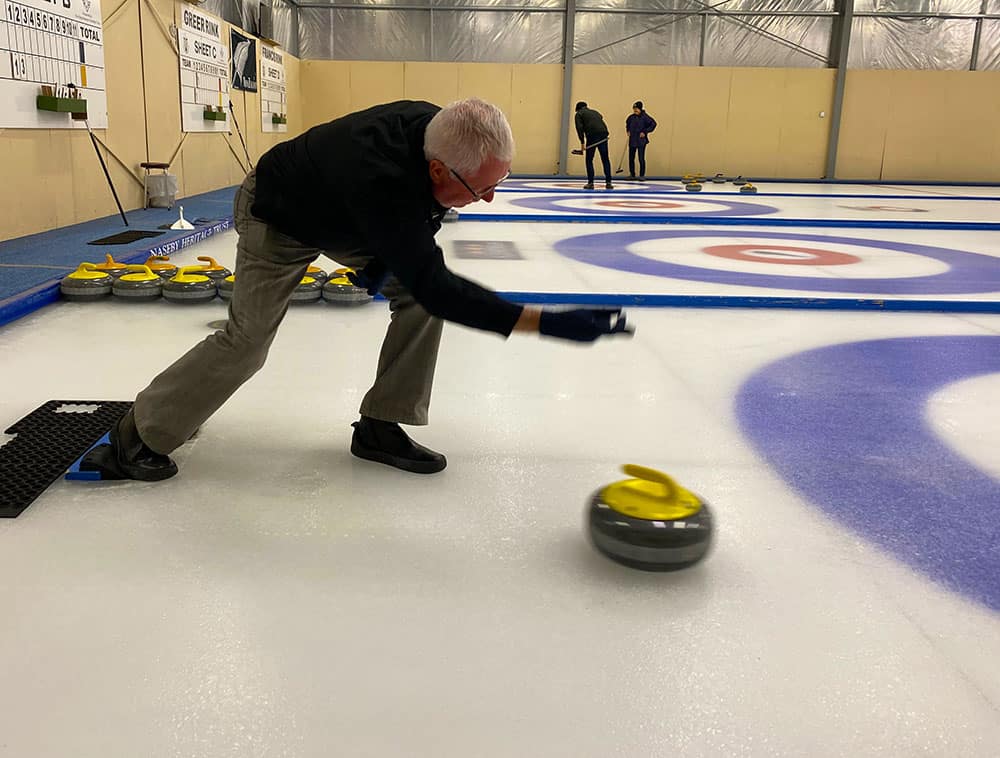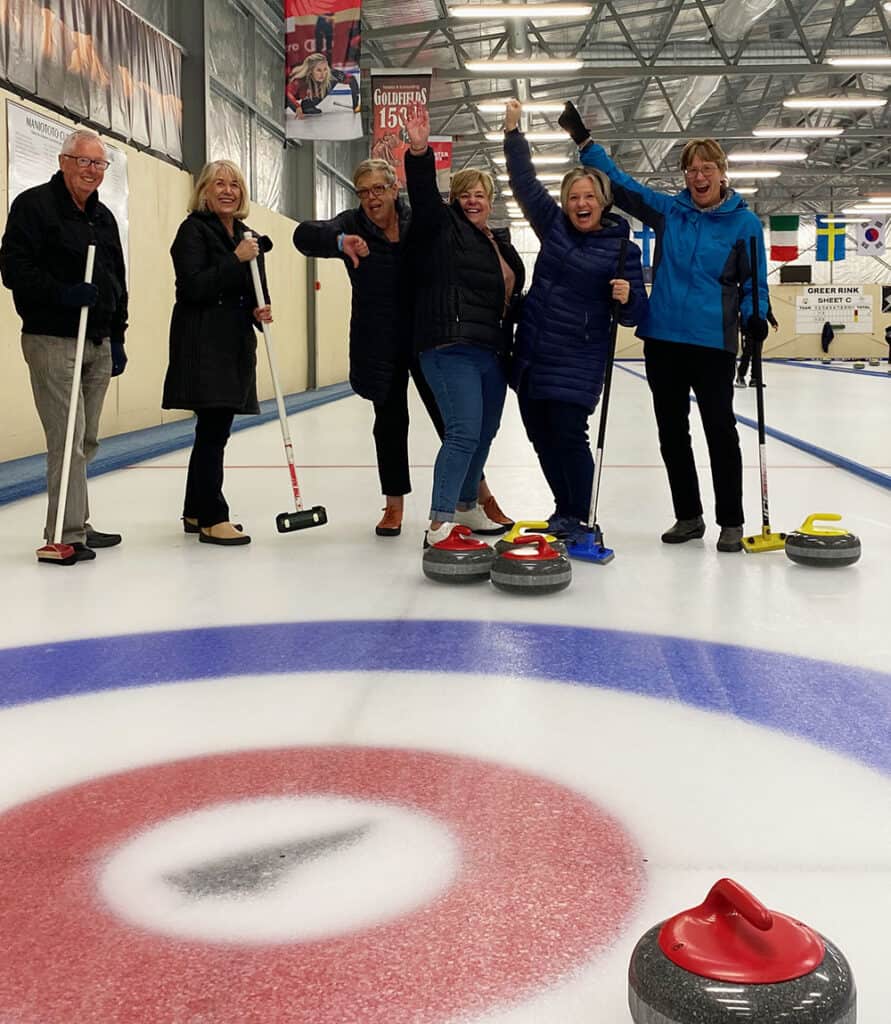 Ranfurly
By now we'd worked up quite an appetite so we headed to Ranfurly where our driver Chris had been raving about the bakery. However most of us decided a pie without anywhere to sit wasn't quite us, so we found a really lovely cafe on the corner which is part of the Four Square supermarket building. The smoked salmon hash cake and a ginger slice fortified my curling hunger, as well as a decent flat white.
Ranfurly is another small town worth wandering around for half an hour to take photos and browse the musty Art Deco museum and local crafts in the former 'Refreshment Rooms'!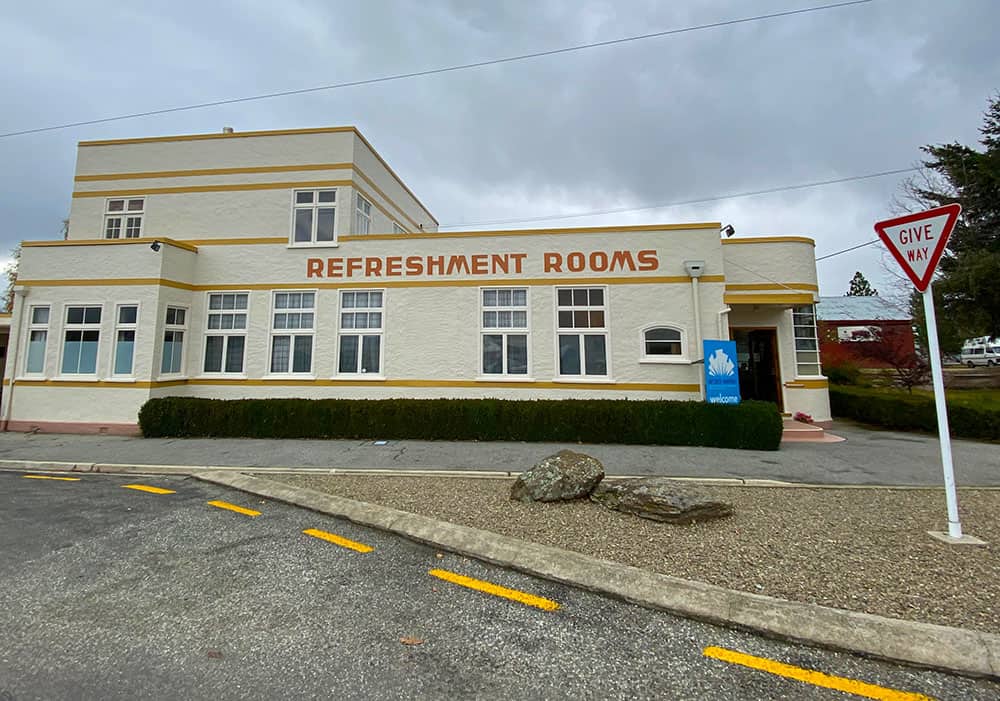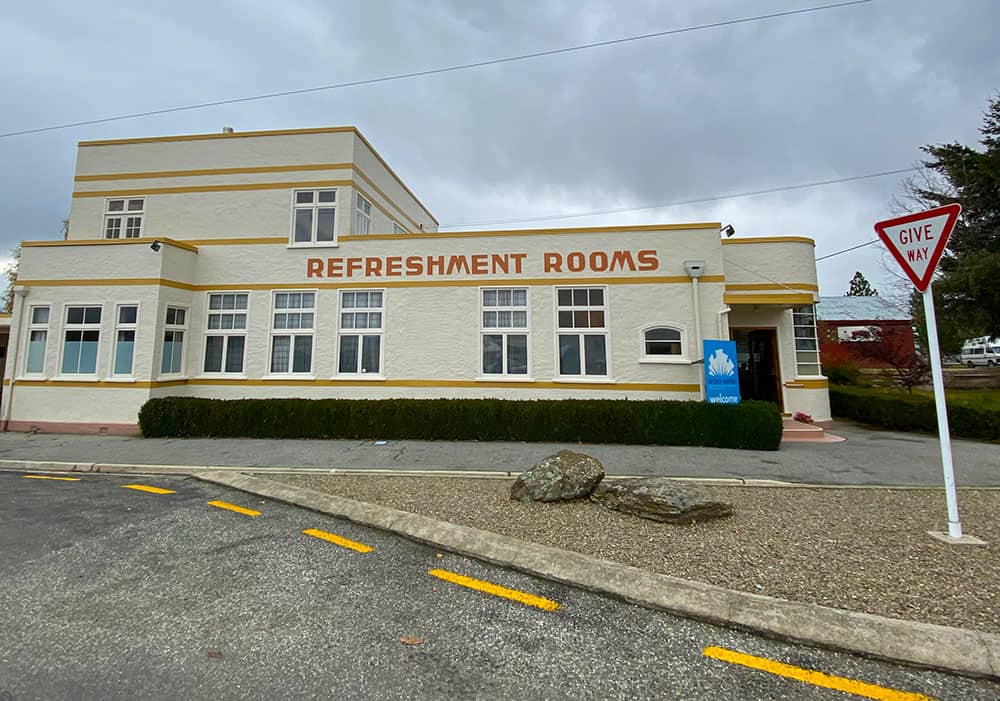 St Bathans
On our way back to Clyde we called in to St Bathans to take yet more photos of their single quaint street with about five photogenic buildings and to see the famous Blue Lake.
The Vulcan Hotel is one of New Zealand's iconic pubs and has been serving patrons for 140 years. It was sold in April 2021 – with its resident ghost. You can get two metres of snow here to some of the hottest days of summer. It is still open so if you need a little something – or even a pint or a wine – this is your spot of a sunny afternoon.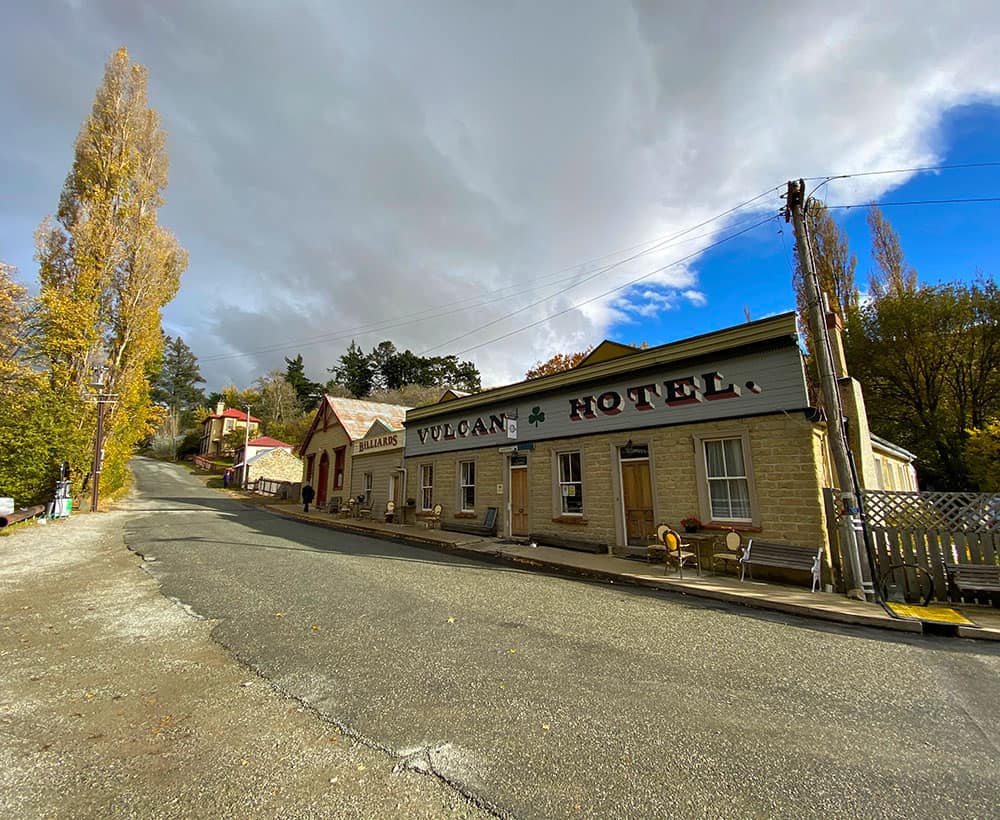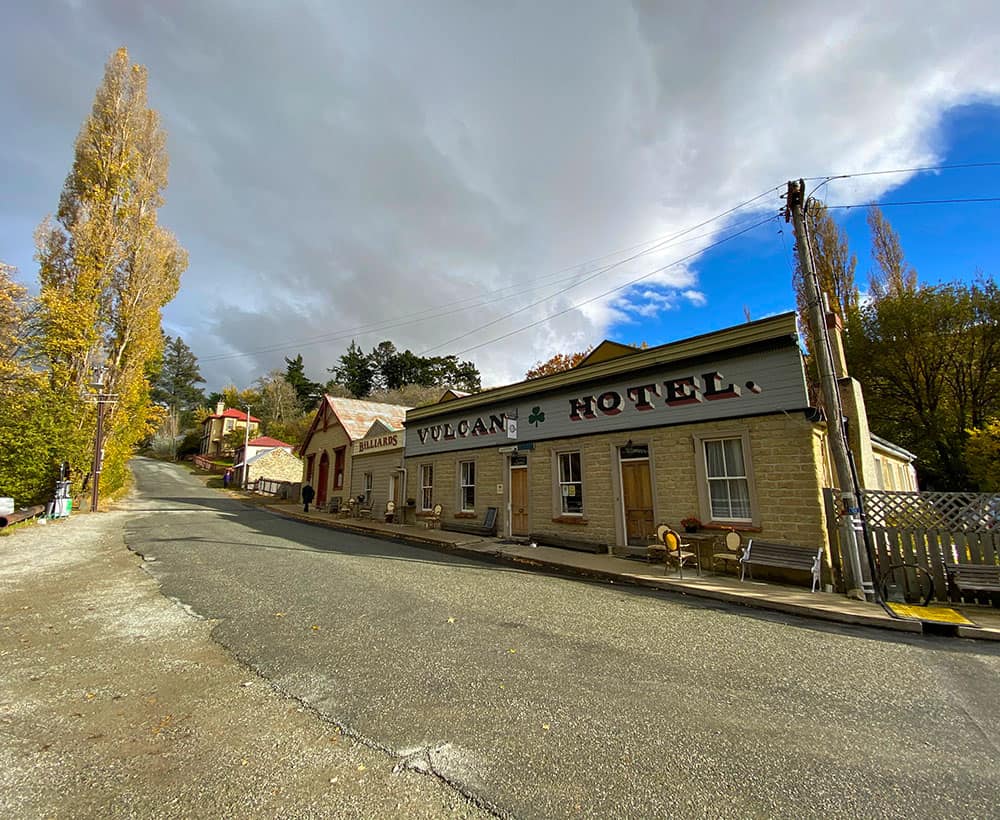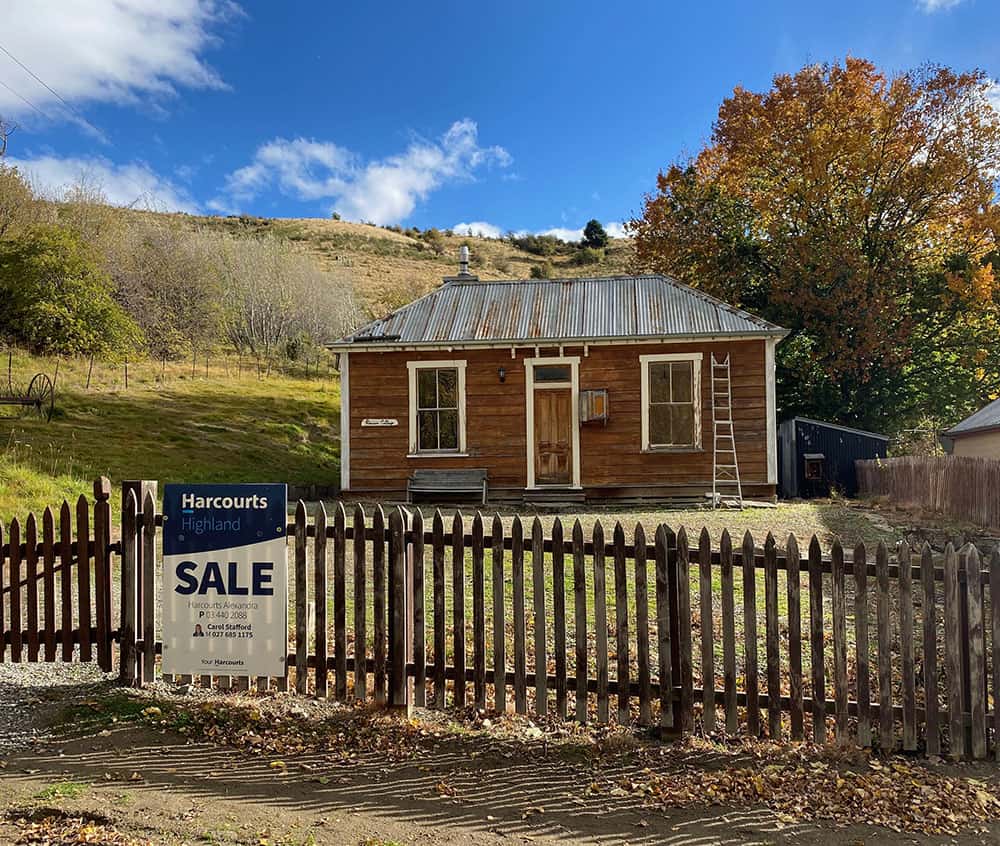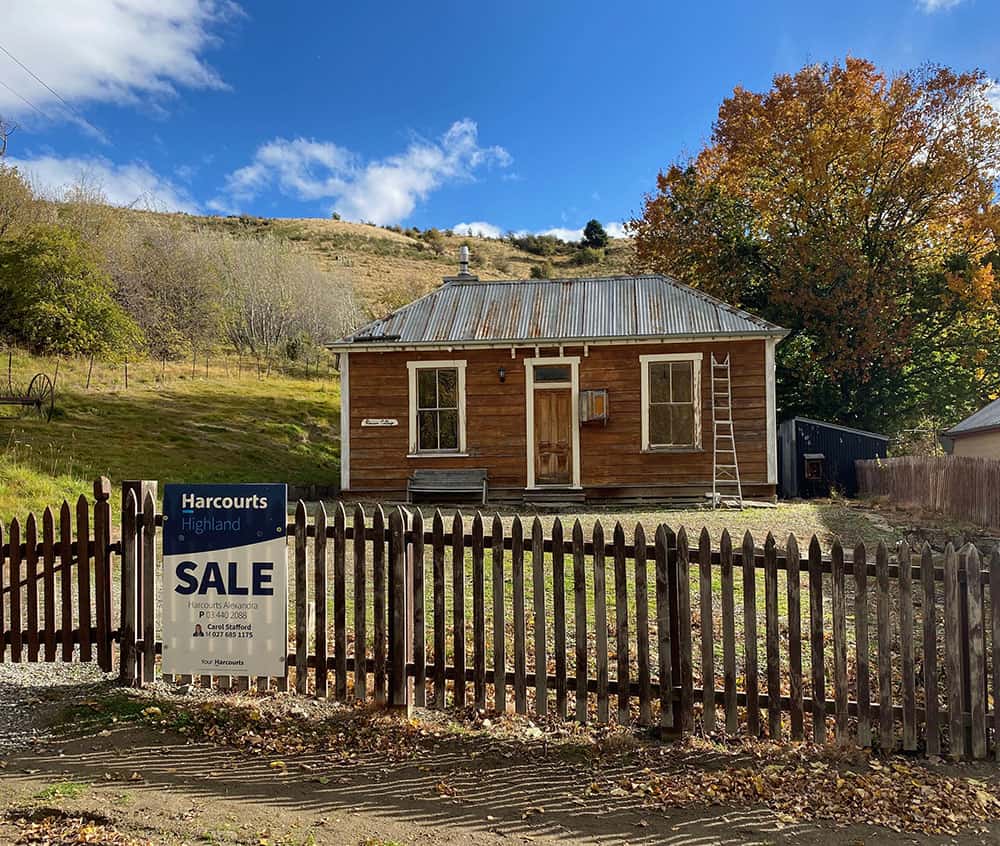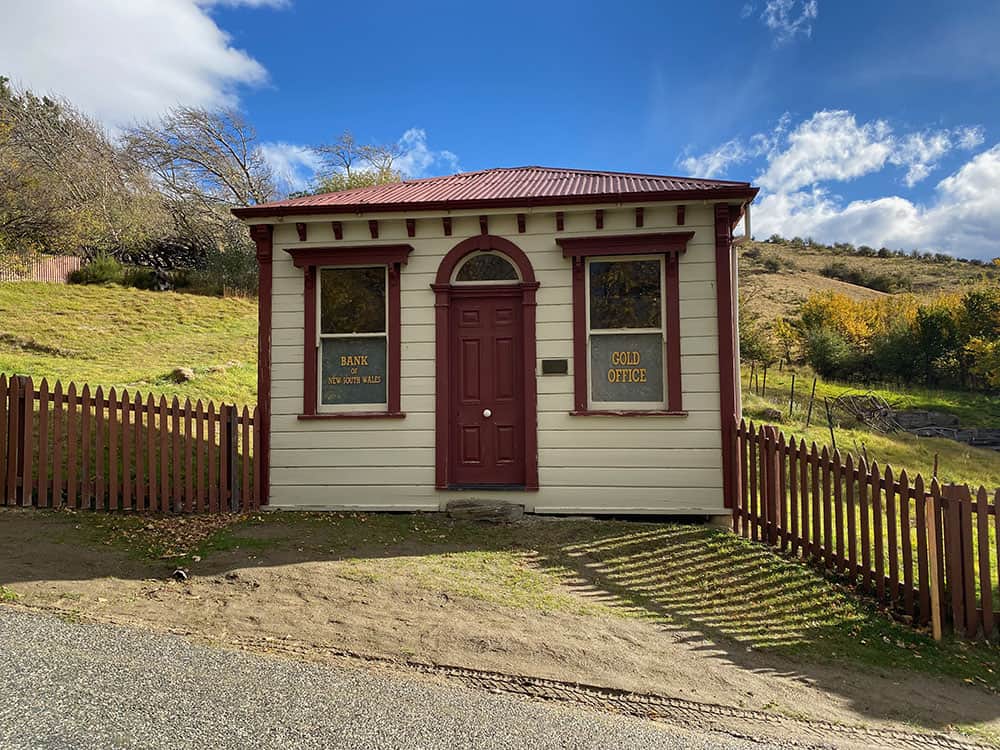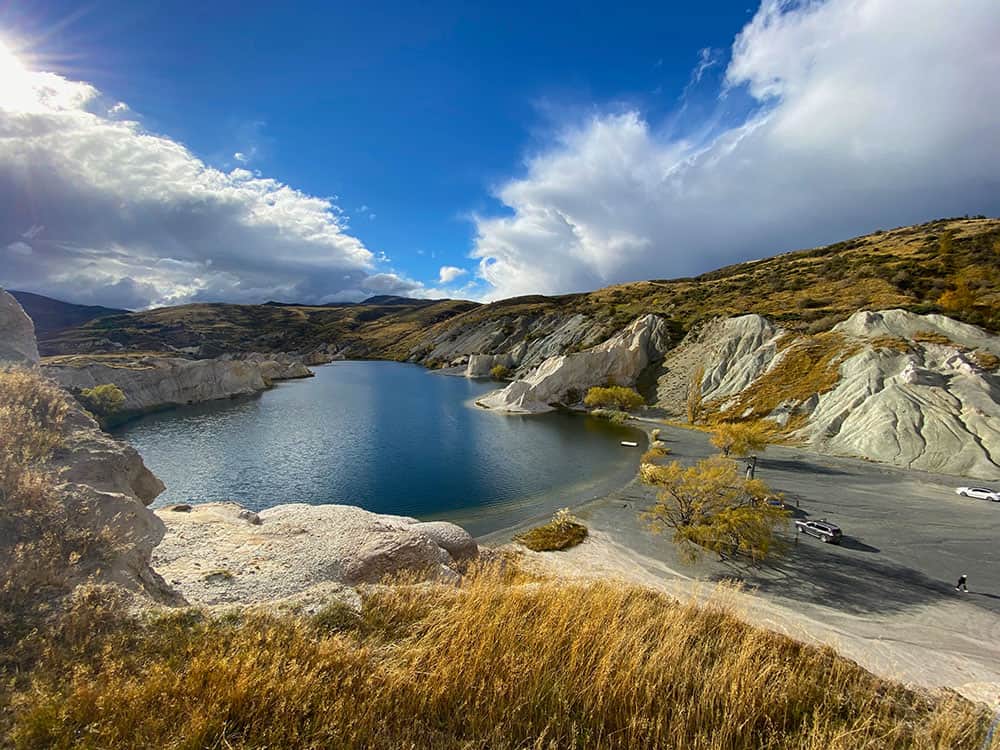 Where to stay in Clyde
If you can, get a room at Oliver's Lodge and Stables, built in 1869. It's hard to get into as it's small, but so completely adorable it's worth changing your dates for. There is a main old wooden house with about six guest rooms and where you'll be served breakfast by hosts David and Andrea, then the converted stone stables outside which are now cosy hotel rooms with modern en suites.
They also own The Lord Clyde across the road which just opened and has a wonderful lounge with leather couches to sink into and luxurious bedrooms. Both properties are B&B so breakfast is included.
There are a few other BnBs and motels in Clyde too, or you could look at Cromwell or Alexandra. Check out the list on Booking.com below.