A Utah road trip will take you through landscapes so remarkable you'll be Instagraming like a crazy lady!
We absolutely love a road trip, hubby and me, and this Utah round trip in a week from Salt Lake City to Park City, Zion National Park and Bryce Canyon was one of the best.
Another option: instead of returning back to Salt Lake City (we had a flight out of there) you could end in Las Vegas, which is about a four-hour drive from Bryce Canyon.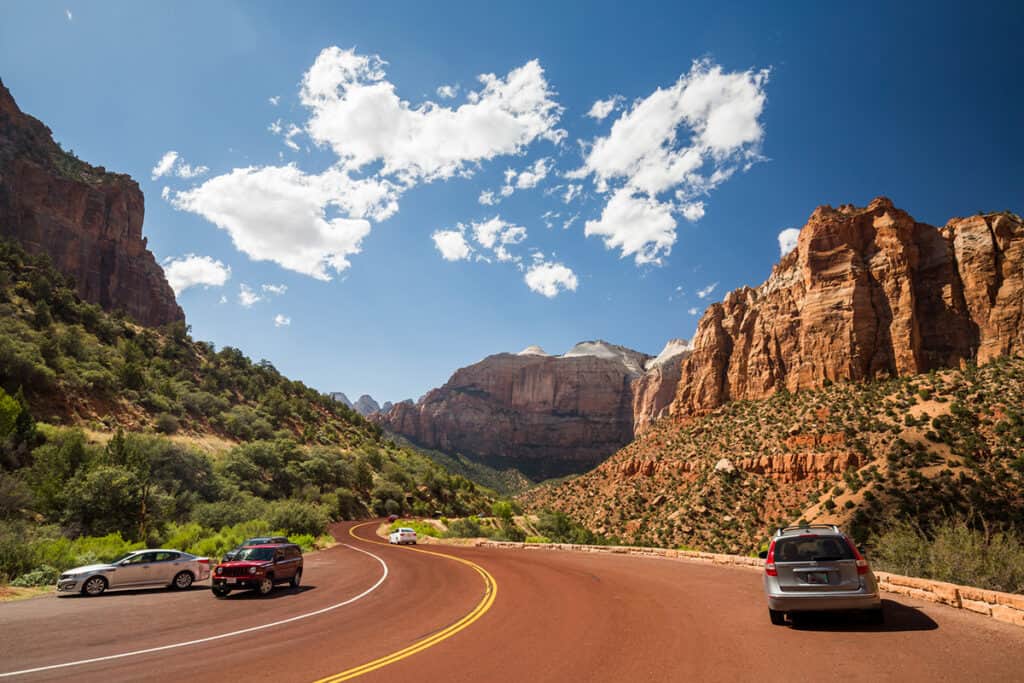 We've also driven the PCH from LA to San Francisco and down the Florida Keys from Miami to Key West. And a few years ago we took my parents and did the Music road trip taking in Nashville, Memphis and New Orleans in 10 days.
There are five National Parks in Utah, but this self drive itinerary just covers two: Zion and Bryce. Think of it as a quick taster. A tapas platter, if you will.
You can read my Ultimate Guide to Southeastern Utah which covers Arches, Moab and Canyonloads, plus lots of state parks too here.
In fact a Utah national parks road trip is something so unique that I am thinking of putting tour together with friends – hopefully next year when international travel is easy again. God and Covid-willing!
Each of Utah's "Mighty Five" national parks is very different, so it's not like once you've seen one you've seen them all.
The Mighty Five include Zion National Park, Bryce Canyon National Park, Capitol Reef National Park, Arches National Park and Canyonlands National Park.
Road trips are just such a great way to explore the highways and byways, slow down and smell the roses, stop whenever you feel like it. Travel slow and take it all in.
If you need some fun road trip games to play, there are 52 in this post to get you started!
But I do also like a bit of a plan and some recommendations for highlights lest I miss anything I might later regret. So this post is to help you hit the best things to do on your Utah road trip.
There are more than 420 national parks in the US, so if you're looking for a United States National Parks checklist to help you decide which ones to visit and what to know before you go, this is a great link.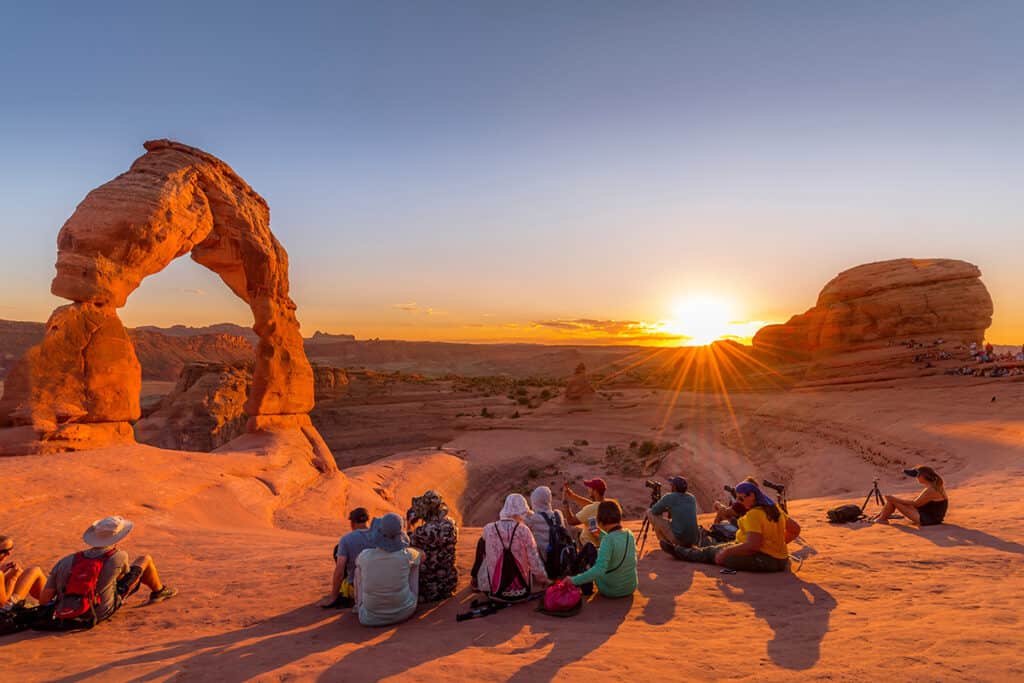 But back to Utah's national parks, I'm not a ski bunny or even a winter person, for that matter, so when I won a trip to Utah – yes, WON! I was keen to visit Utah in summer.
Not when most people would think to go, but Utah in summer is SPECTACULAR! Why? Because of their utterly extraordinary national parks, each so different to the last.
Utah is also a fabulous spring break destination for families. This post covers 20 fun places in the US to take the family for spring break.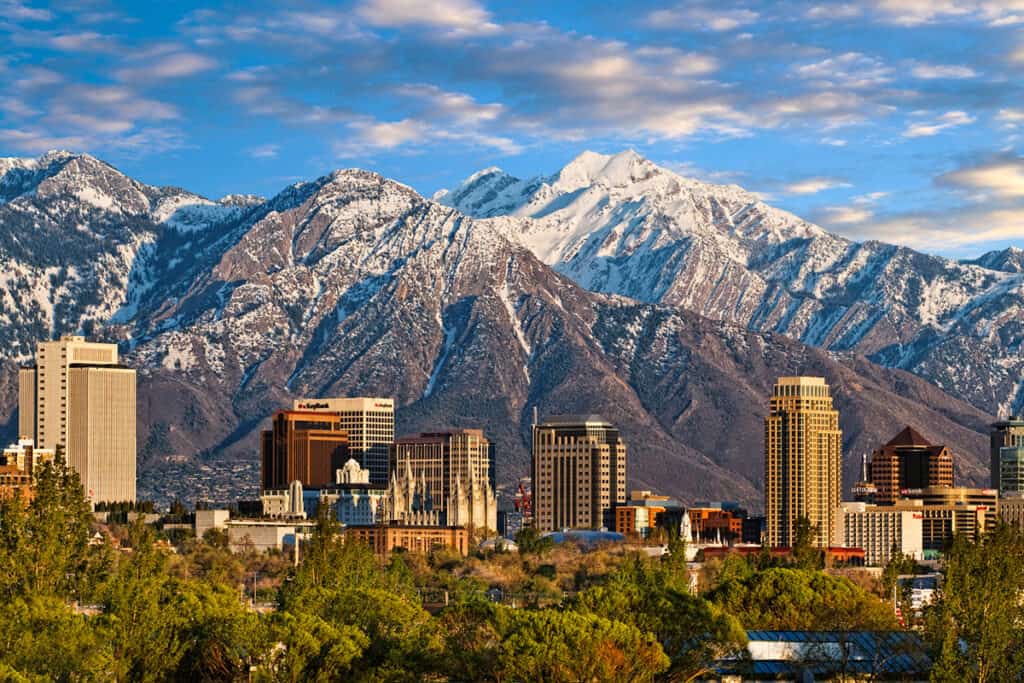 This 7-day Utah road trip itinerary covers:
Salt Lake City
Park City
Zion National Park
Bryce Canyon
We still have three more parks to see!
But first, let's deal with the elephant in the Mormon state's room: it's a Mormon state! No caffeine and no alcohol, I was told by everyone I mentioned our upcoming trip to. I mentally prepared myself for a detoxing week.
As it happened, we had been in Orlando at a travel conference where I was well-watered, followed by a few more days of liquid refreshments in Dallas en route to "Zion", so I could probably use a few days to detox, I reasoned.
Turns out, not only was Starbucks the first place we stopped for a coffee, but the craft beer scene in Salt Lake City is booming!
Read more: Ultimate Guide to Salt Lake City features more than 30 things to do and see!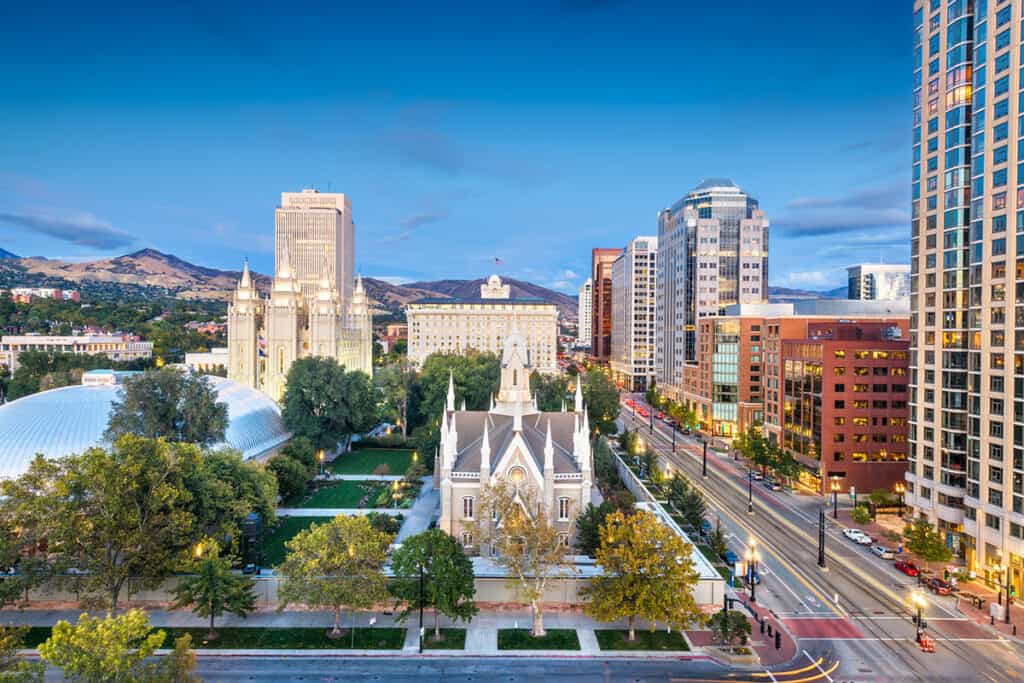 When is the best time for a Utah road trip?
Spring to Fall are the best times to visit Utah. From April through to October.
But if you can avoid the peak of summer that's probably wise as schools are out and the day temps can be hot when you're hiking. (I enjoyed hiking through the Narrows creek on a hot day!)
You might also like to visit some of Utah's amazing hot springs on your road trip too!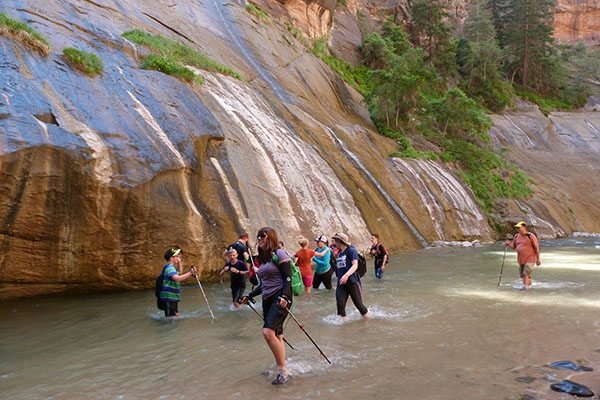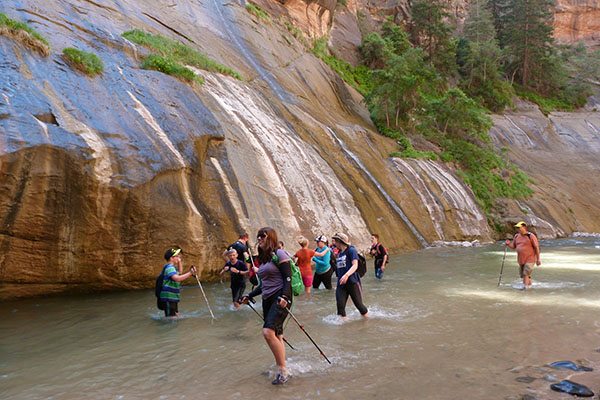 7 day Utah itinerary
Days 1 and 2 – Salt Lake City
We landed at SLC, picked up our SUV at the airport and drove into the city dwarfed at the foothills of the mighty Wasatch and Oquirrh mountain ranges.
It was here we found the choices of bars and restaurants to be one of the biggest surprises we encountered and had a lovely dinner with a glass of locally brewed beer by just wandering around downtown until we found a bar we liked the look of.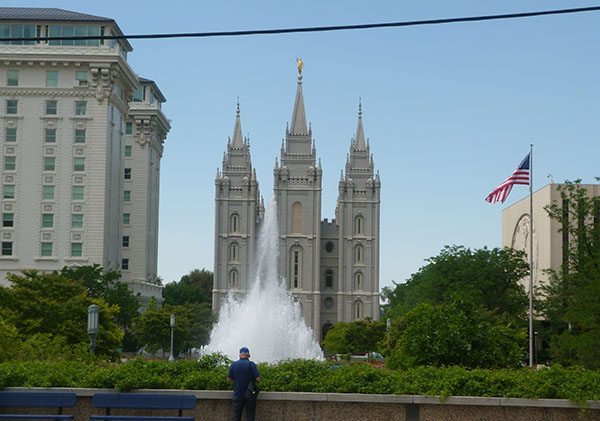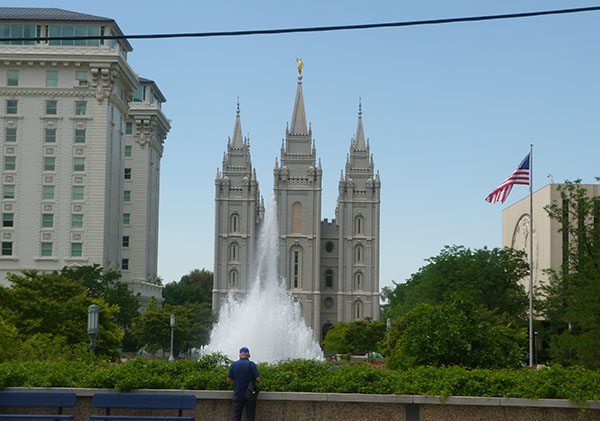 However there is such a thing as the Zion Curtain and that is a law whereby spirits cannot be mixed on the bar in front of you, but the barman must make it "behind the curtain" lest a young person see how it is made and be led astray. Wine and beer is ok to be poured in front of the innocents though 😀
The next day we took a half day trolley bus tour around the city learning about its Mormon founder Brigham Young and his influence on not only religion but as a pioneer explorer of the western United States.
A whip round the capitol building is part of the tour and the whole city is absolutely dwarfed by the mountains around it.
We had a ten-minute stop to take photos of the Mormon Temple (note: you can't go in, but on Thursday nights the choir rehearses and they are open to the public >>)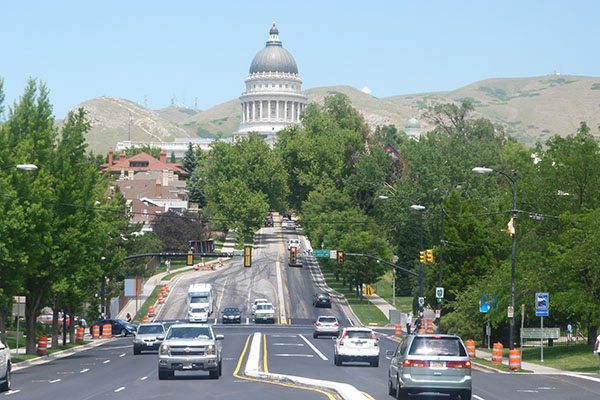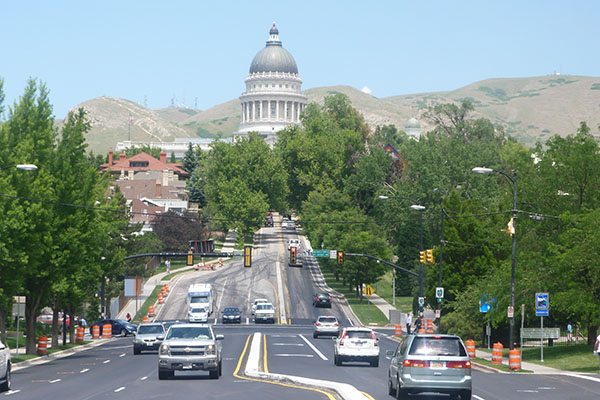 Where to stay in Salt Lake City
We stayed at Hyatt Place, Downtown, which was about a 15-minute walk to the bars and restaurants. It's a great hotel, comfy room with white linens and I'd certainly recommend it (especially if you have a loyalty program with them) but I'd probably stay a little closer to the action if I only had one night next time.
Read more: My ultimate guide to Salt Lake City
_________________________
Day 3 – SLC to Park City
Driving time: Salt Lake City to Park City 40-minutes
Park City is an old mining town and the closest ski field to SLC. And the exciting thing is they became the first city in the US to offer e-bikes to get around!
In summer Main Street is quiet but its quaint shops are open for business. Even the chair lifts are operating to take walkers, hikers and photographers up to see the views.
Read more: my review of Park City – and where I'd stay next time.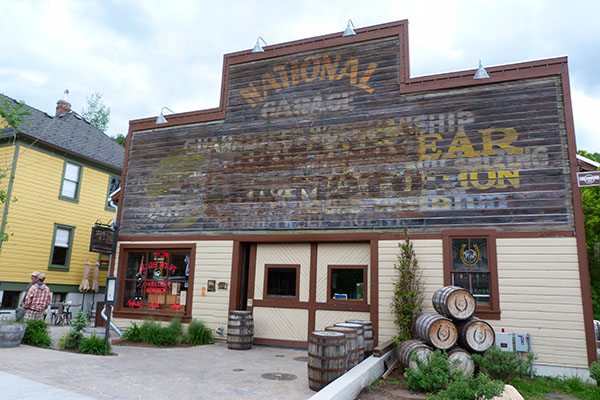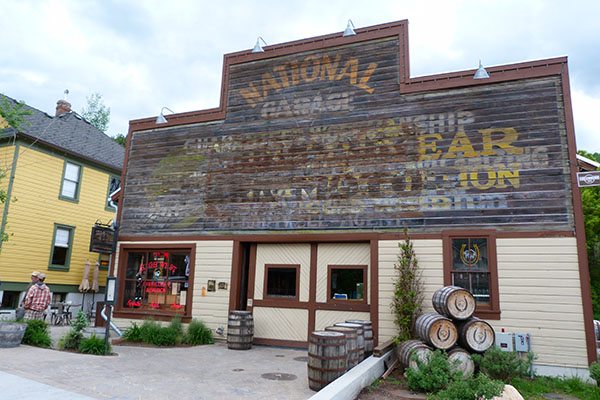 Summer activities and live events ensure Park City's economy stays afloat and with the Tanger outlet mall just off the highway and the Utah Olympic Park open year round for visitors.
You can ride a bob sled with a pro driver or watch the US ski team practice their stunts into a giant swimming pool, so there's plenty of things to keep you busy in Park City.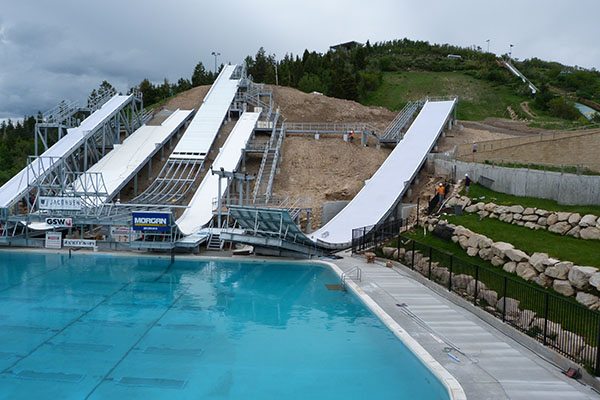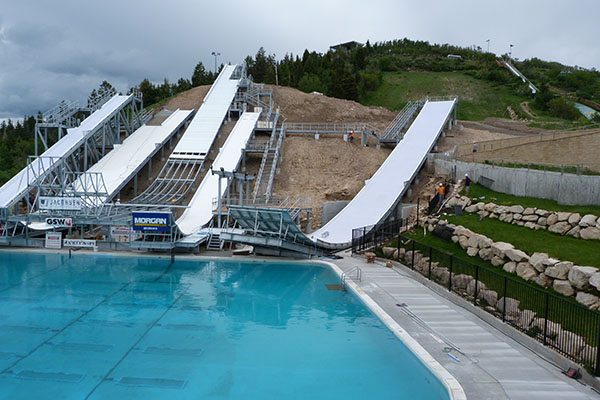 High West Whisky Bar came highly recommended and in fact, even in summer, we had to put our names down for dinner. In winter you can ski right up to the door.
My husband did the whisky float while I stuck with a red wine after our expensive steak dinner. We splashed out!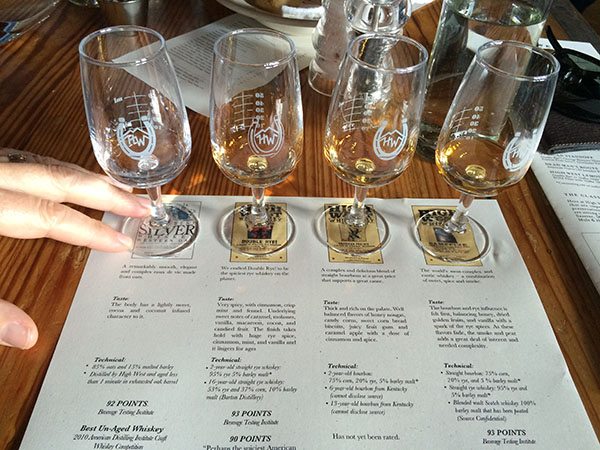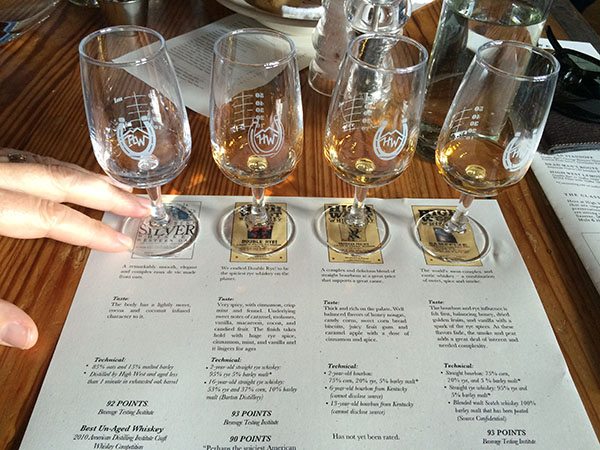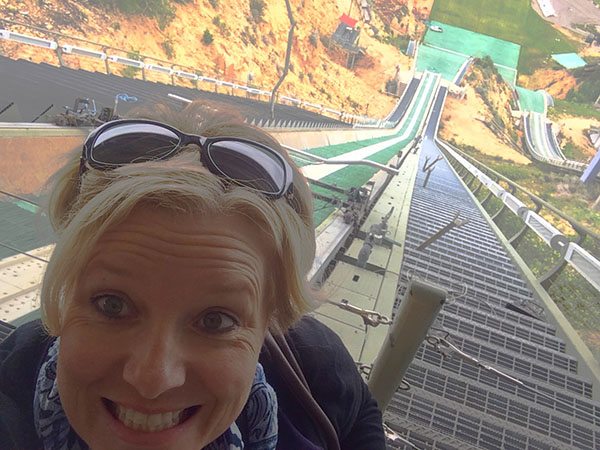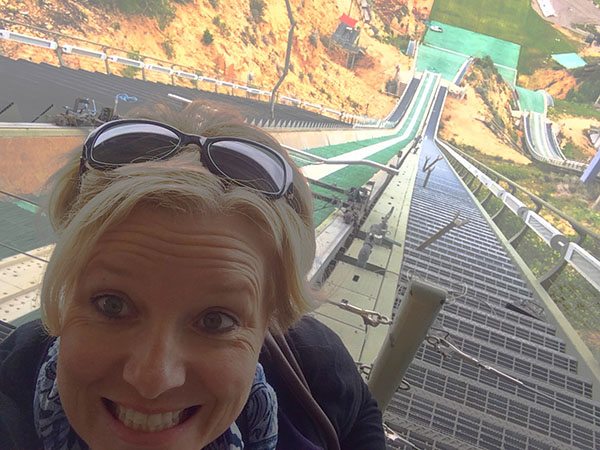 Where to stay in Park City
We stayed at Park City Peaks Hotel, which was only about two or three kms from Main Street where all the quaint shops and bars are. But I wasn't impressed with this hotel. It was tired with condensation between the double glazed windows meaning we couldn't see anything outside.
It would be fine for a family with their ski paraphernalia all sharing a room and who only used it for sleeping, but for summer I'd go up to Deer River and stay at one of the luxury hotels there. If money was no object!
I also saw some cute apartments right on Main Street with jacuzzis on the deck, so that'd be fab.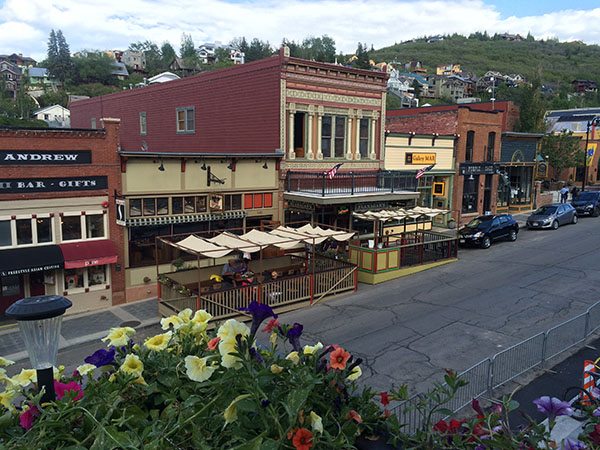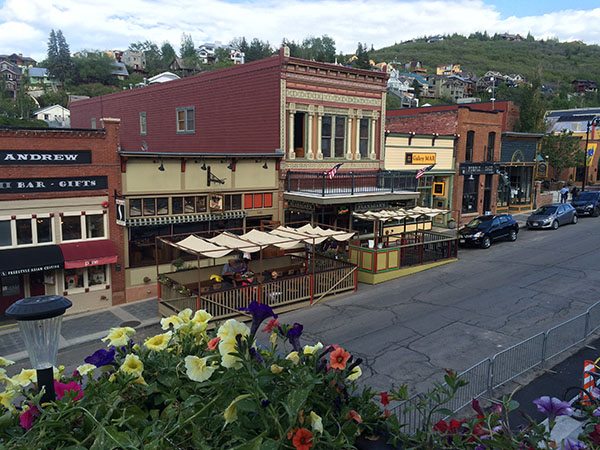 _________________________
Days 4 and 5 – Park City to Zion National Park
Driving time: Park City to Zion 5 hours
Take a deep breath because today you're going to need it. Zion National Park consists of breathtaking towering red cliffs up to a kilometre high.
We stayed in cute Springdale which sits under the fiery red mountain range and is a photo op under bright blue skies all day long. There are some nice dining options and this is the gateway for hiking the Narrows.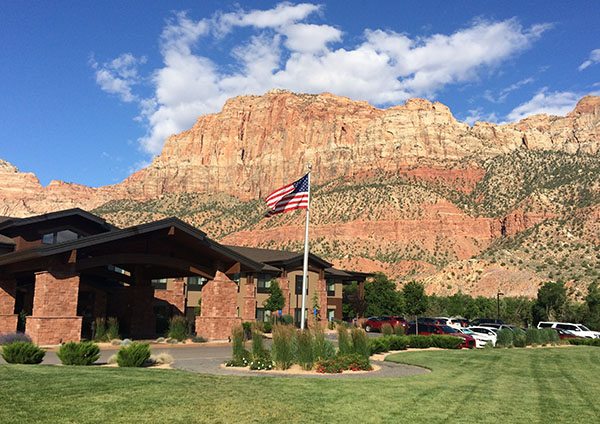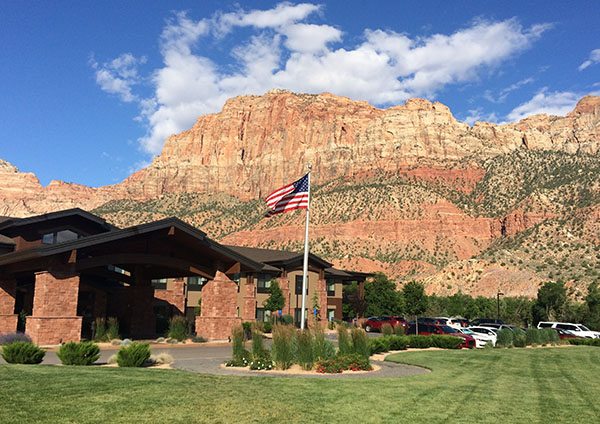 Hiking the Narrows is one of the most amazing experiences. You're not walking alongside the river you are walking in it! And not only that, when you get about half an hour in the soaring red cliffs, 1000m high, are just astonishing.
Depending on the river flow (and time of year) you don't need a great level of fitness to hike the Narrows through the slow moving, and sometimes barely trickling, river – on the day we went in mid summer.
You can also go as far as you like and turn around whenever you wish – or hike the whole thing which would take 8-10 hours.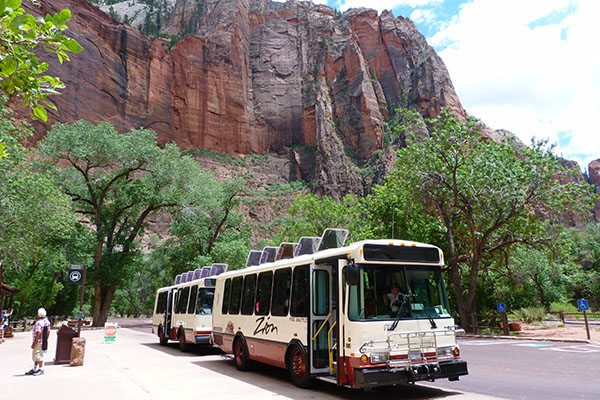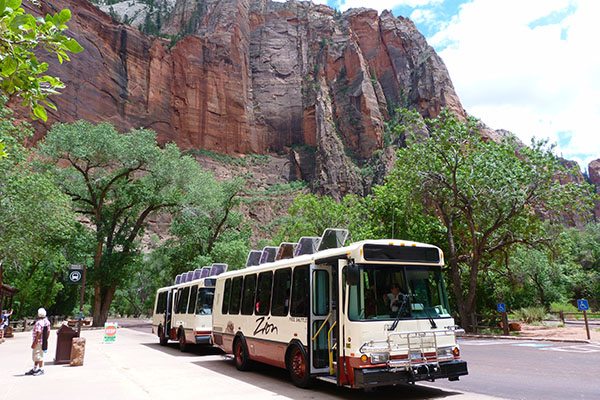 No matter how long you plan to hike for, I would advise is that you rent the proper wet weather boots from Zion Outfitter, where you get your tickets and enter the park, as you will want good rubber soles, and add a walking pole too!
You'll see children galloping up stream like gazelles but if you don't want to land on your bottom, get the boots! It's an easy walk for the most part but water can get up to knee/thigh high (for a sneaky pee) in parts.
We set off at 8am to beat the crowds, took a picnic lunch (made up of snacks purchased next to Zion Outfitter) and water, hiked for a couple of hours, sat and ate our lunch, then turned around and came out about 1pm.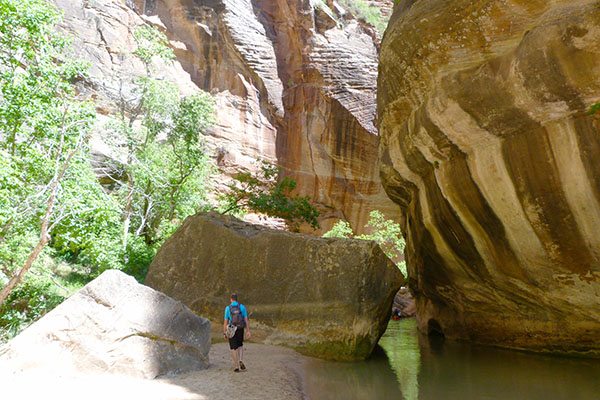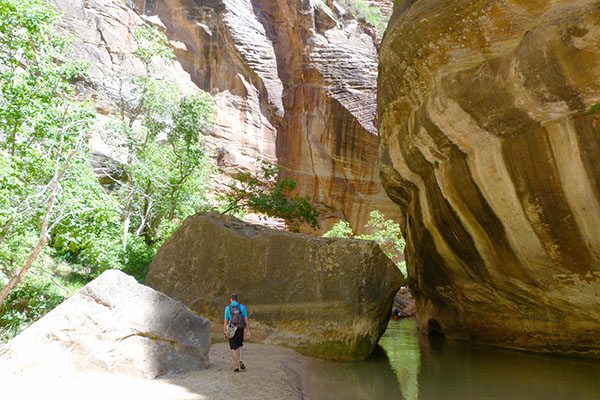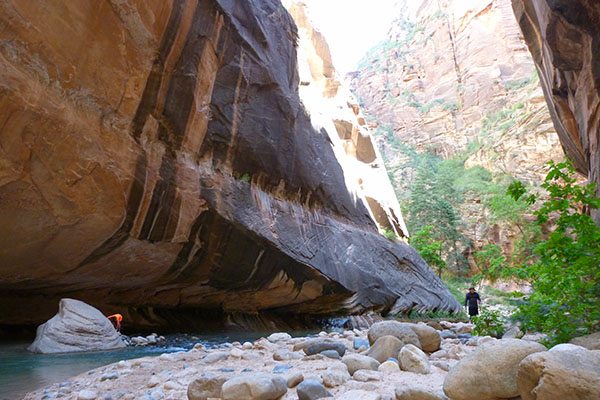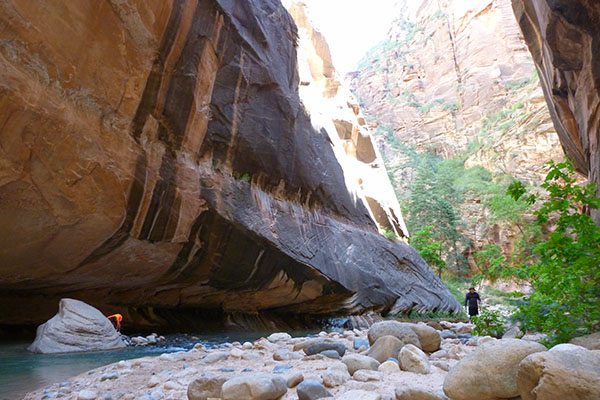 Where to stay in Zion
We stayed at the Hampton Inn. A Hilton property set in front of Springdale's spectacular red cliffs and I can absolutely recommend it.
It is walkable to great places for a sunset drink or dinner (we liked Oscar's and ate there both nights!) and a few curious little shops that might just pry your wallet open.
Read more: My guide to hiking the Narrows and how you don't have to be too fit to enjoy it!
_________________________
Day 6 – Zion to Bryce Canyon
Driving time: Zion to Bryce Canyon 1 hour 30 minutes
It's not far to drive from Zion to Bryce Canyon, but it's just incredible to see the landscape change so drastically from the towering, smooth red walls of Zion to suddenly come upon the jagged hoodoos of Bryce Canyon only an hour and a half down the road.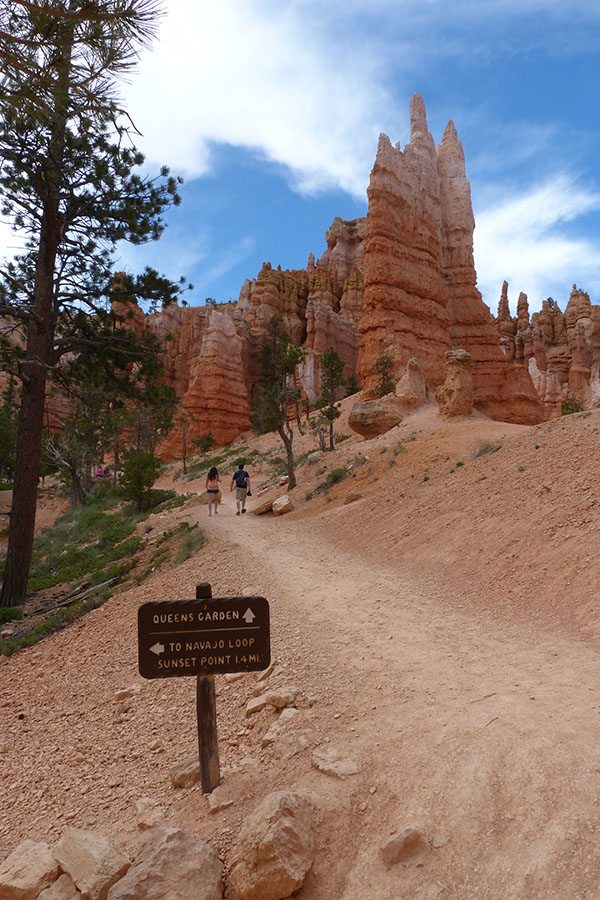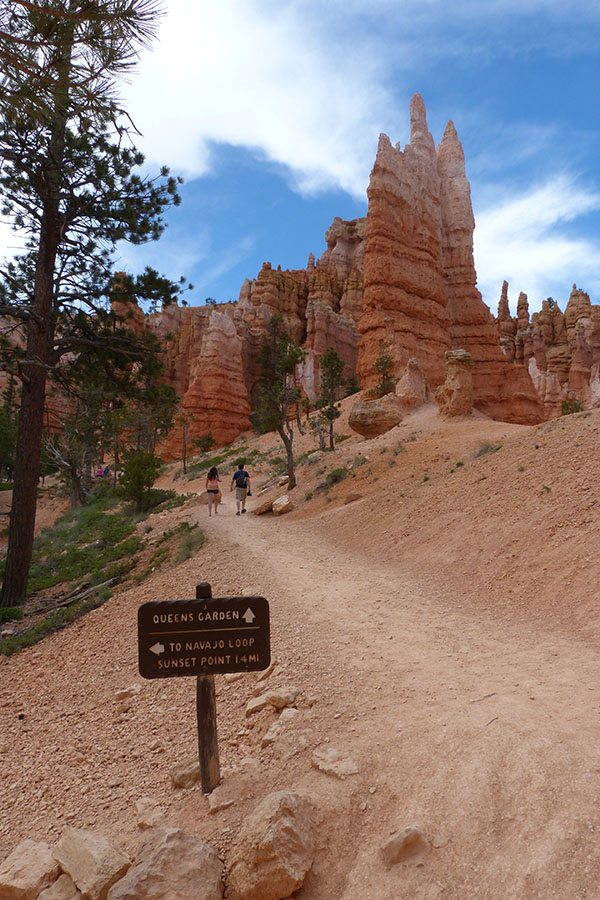 What is a hoodoo?
Good question! You know those jagged mountains that Road Runner and Wile E Coyote run around? They are hoodoos.
A hoodoo is a tall thin spire of rock that rises up from the canyon floor and forms the most spectacular sculpture gallery that spreads for miles to the horizon. In Bryce these incredible shapes are formed by the 200 freeze and thaw cycles the canyon gets each winter.
Again you can hike, stroll or sight see for as long or as little as you wish. There is a bus from the town that takes you to various viewpoints and hiking trails.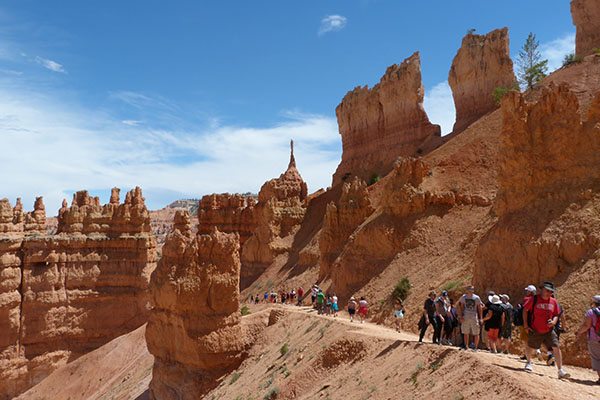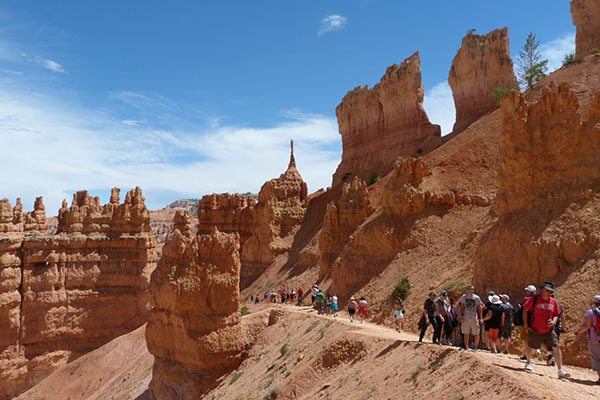 If you're super sporty you can run the Navajo Loop with an app and try and beat the fastest in the world.
But if you're like me you'll head down that way only to realise that it's a steep ascent so end up taking the longer but less steep circuit of Queens Garden Trail, named for the hoodoo which bears an uncanny resemblance to Queen Victoria.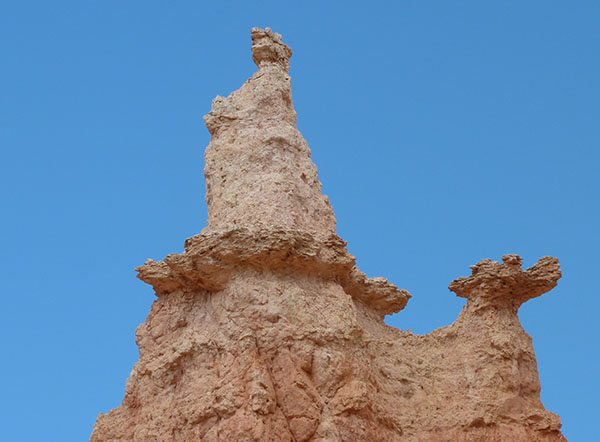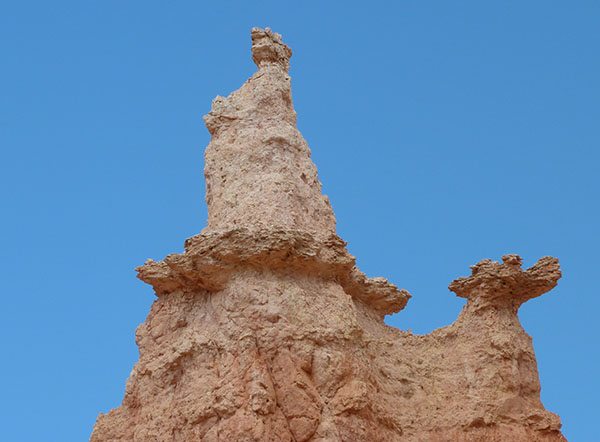 There are a few fun souvenir shops and places to get an ice cream or have dinner back in the town of Bryce Canyon.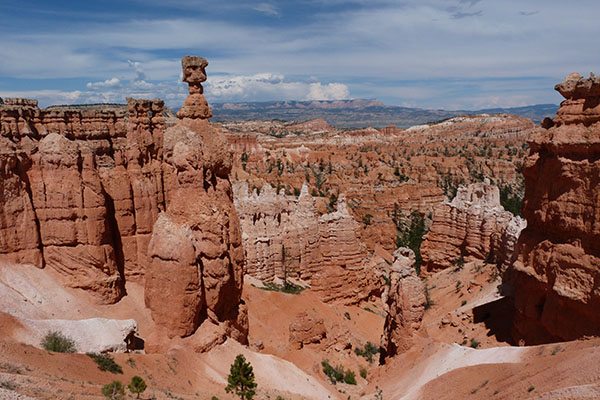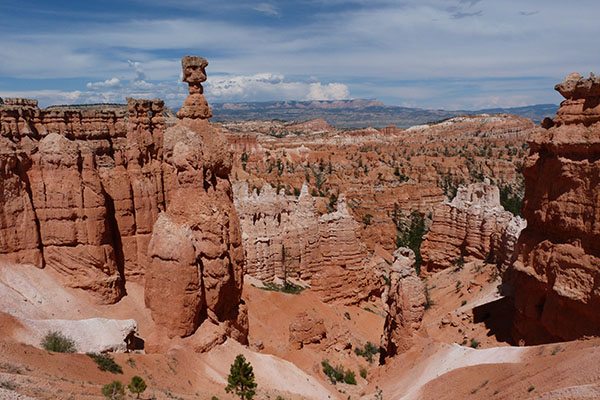 Where to stay at Bryce Canyon
We stayed at Bryce Canyon Grand and were grateful for their coin operated laundry as by now we'd accumulated a fair bit of stinky washing!
It's located just a walk away from the fun and every western Ebenezer's Barn and Grill, where we rocked up for dinner in the huge hall and entertainment on stage by way of a hoe-down band for some rawhide music and real hide food!
Read more: We loved Bryce Canyon and I wrote this post all about it.
Day 7 – Bryce to Salt Lake City
Driving time: Bryce Canyon to Salt Lake City 4 hours
Today is really just a driving day back to SLC. It's four hours of long flat roads with a few truck stops to pull in at and grab a burger or a packet of jerky.
Or stop for another night, this time at Snowbird Ski Resort which is only 45 minutes from the city.
Where to stay at Snowbird
We stayed at The Lodge at Snowbird which would be so ideal in winter with runs right outside your door. But in summer there were still plenty of things to do including wandering along to Brewfest.
It was at their restaurant in front of towering peaks that I learned more about the strange law of the Zion Curtain when we had finished our meal and wanted to walk through to the bar with the fireplace.
I still had my red wine but I was not personally allowed to carry it through to the next room. Instead our waiter to bring it for me and place it down in the other room. I know! And they're sticklers about it too as inspectors could be mystery guests at any time and they'd lose their license.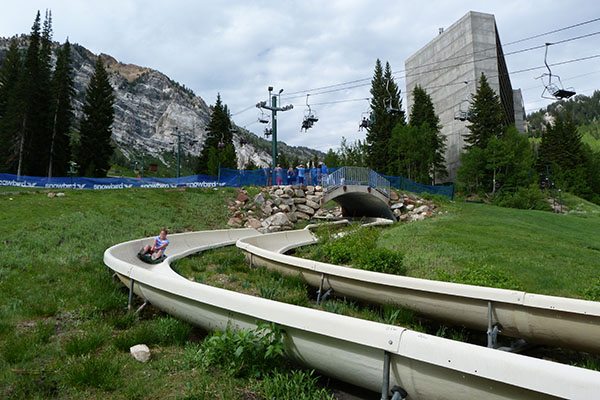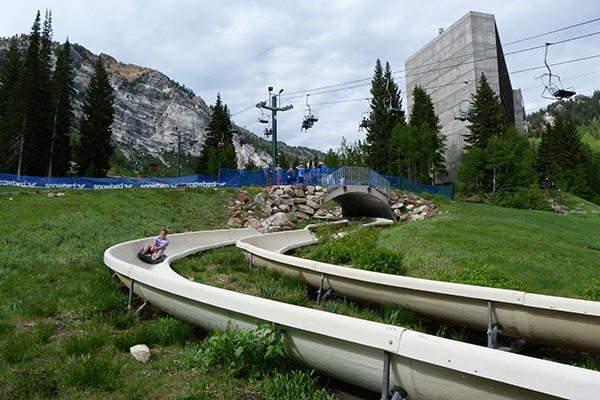 So that was a quick summary of our amazing road trip in Utah. One of the best we've I've ever done!
_________________________
I took one of my Bryce Canyon pics and created this beautiful notebook for you to take on your trip and let the adventures begin!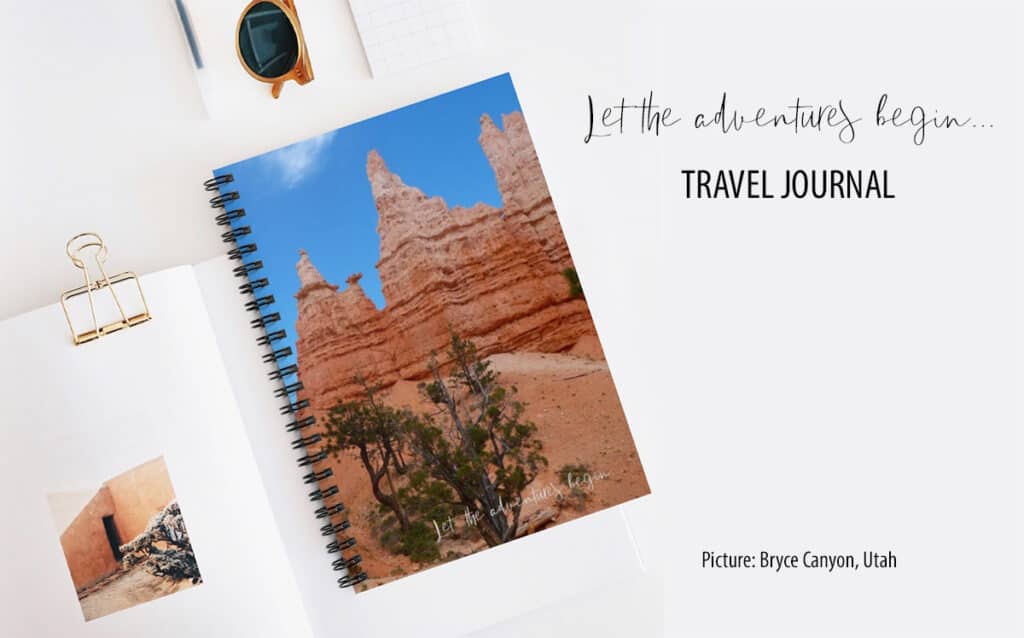 __________________________
You might also like:
• 32 fun things to do in Salt Lake City
• The Ultimate Southwestern Utah road trip filled with tips on where to stay and where to see the best views
• The Ultimate Southeastern Utah road trip covering Arches, Canyonlands, Dead Horse and more.
• 7 stunning Utah hot springs – with a map to find them
• Why visiting Park City in summer is a must
• Walking through Stunning Bryce Canyon
• Tips for Hiking the Narrows in Zion
If you like road trips too, then have a look at some more of my favourite road trips in New Zealand, Australia, Ireland, Fiji and America >>
Save