You might know Utah for its stunning national parks and awesome salt flats, but did you know it bubbles with stunning hot springs too?
In fact there are 12 hot springs in Utah and two you can even SCUBA dive in.
Utah is one of the most breathtakingly beautiful places to visit in the United States.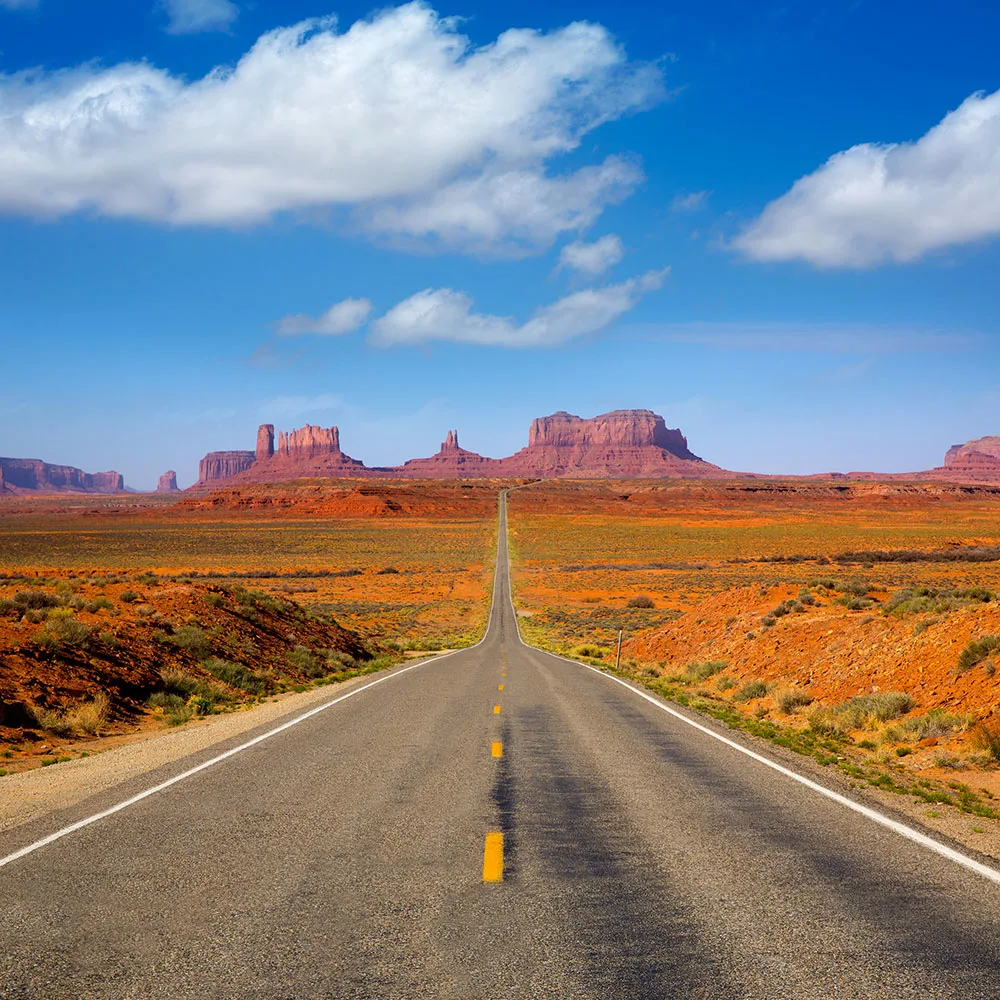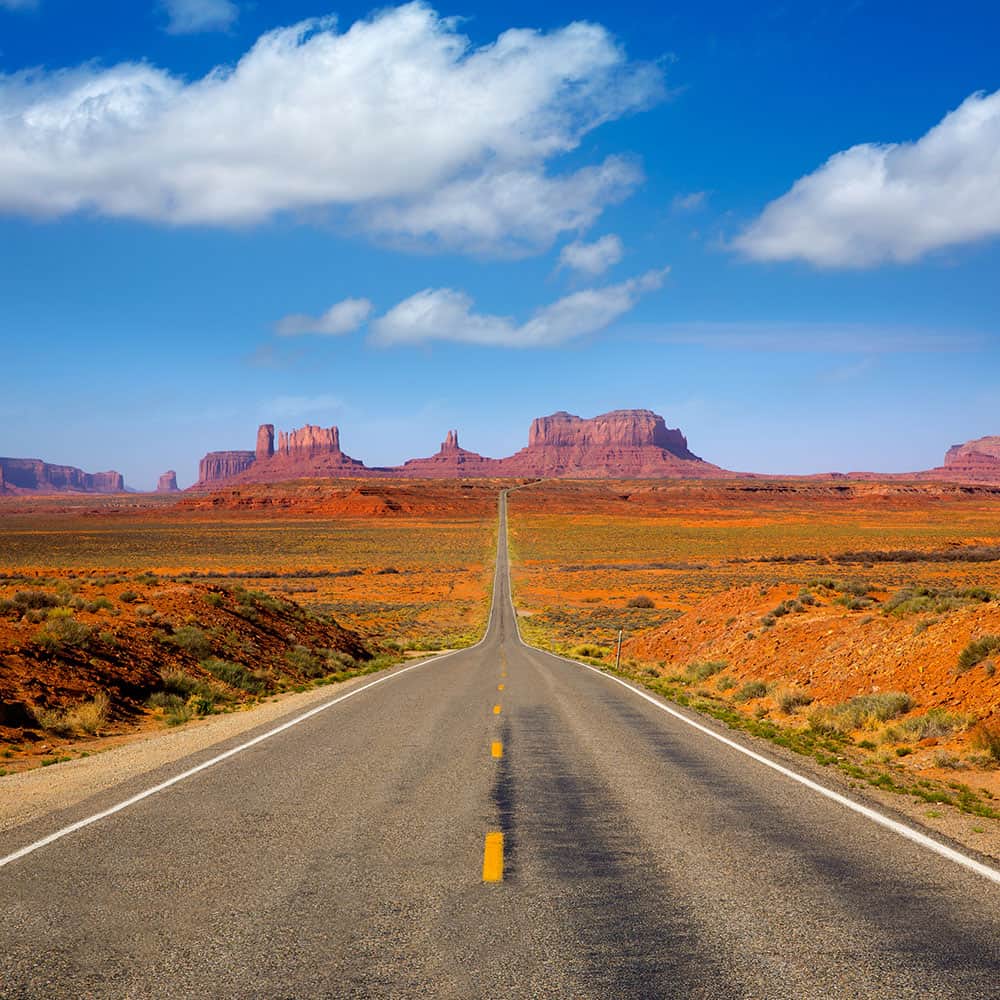 I'm going to give you the quick run down on seven Utah hot springs, with a map (below) so you can see where they might fit into your Utah road trip.
I also wrote this post about our 7-day Utah road trip starting in Salt Lake City (which has so many awesome things to do, you might want to stay a few days) and staying in Park City (which is stunning in summer too by the way).
We also stayed in Zion National Park (where we hiked the impressive Narrows) and Bryce Canyon (filled with stunning jagged hoodoos).
Utah is also famous for prehistoric fossils and the five national parks nicknamed the "Mighty Five."
Each national park boasts incredible natural landscapes with amazing sandstone structures and towering red rock walls that will fill your Instagram feed.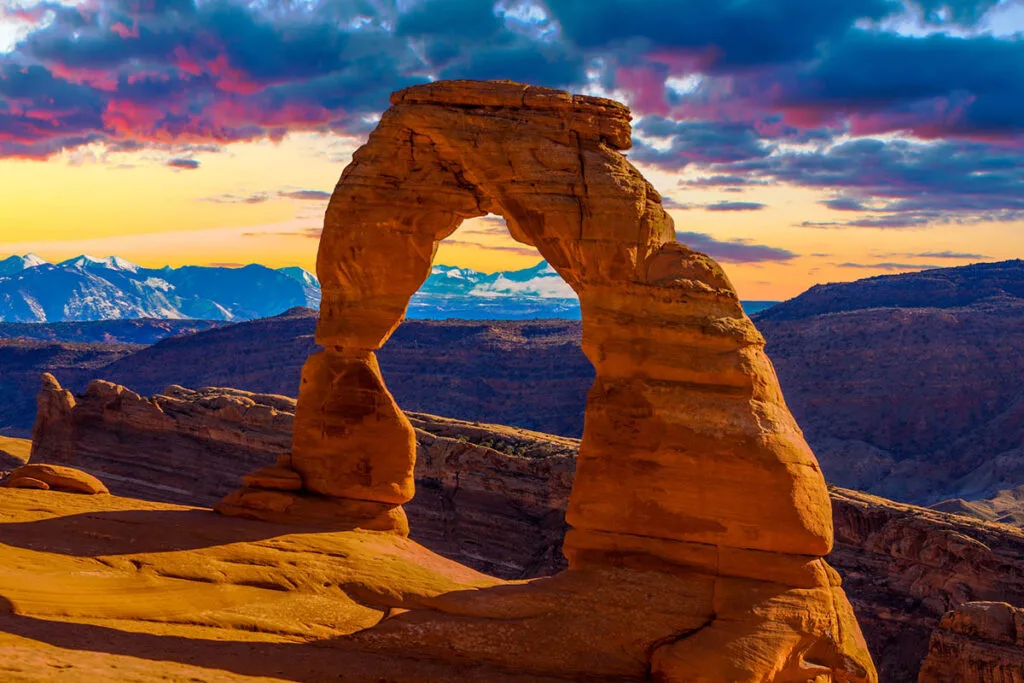 Just driving through Utah is gaspingly beautiful with the incredible diverse landscapes. From jagged hoodoos in Bryce to towering red stone cliff walls in Zion that rise up to a kilometre high, to the stunning arches in Arches (above)!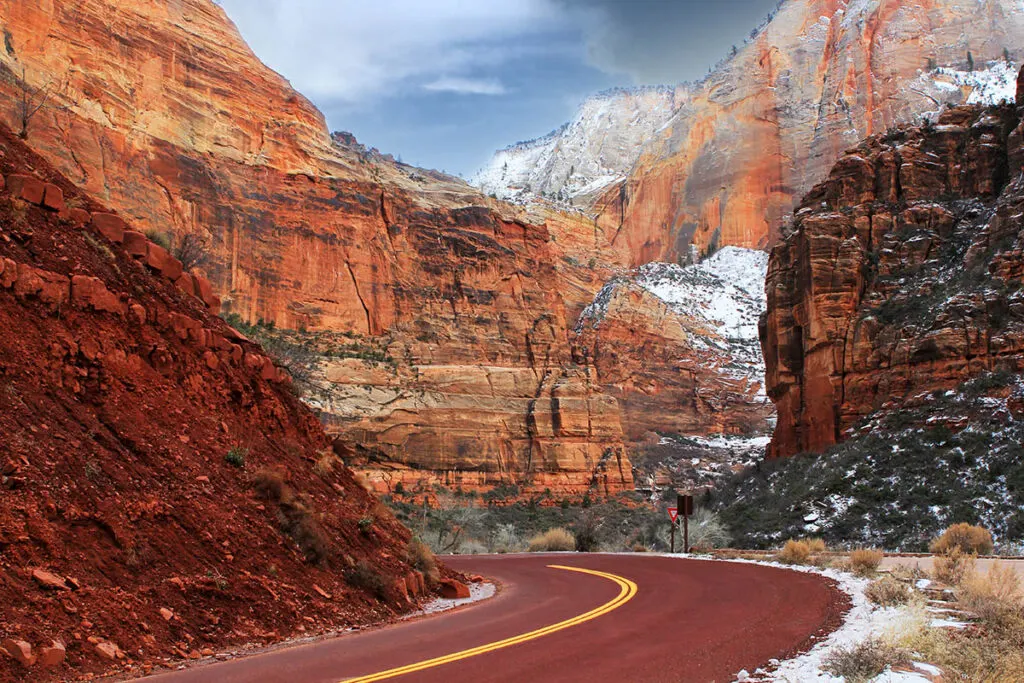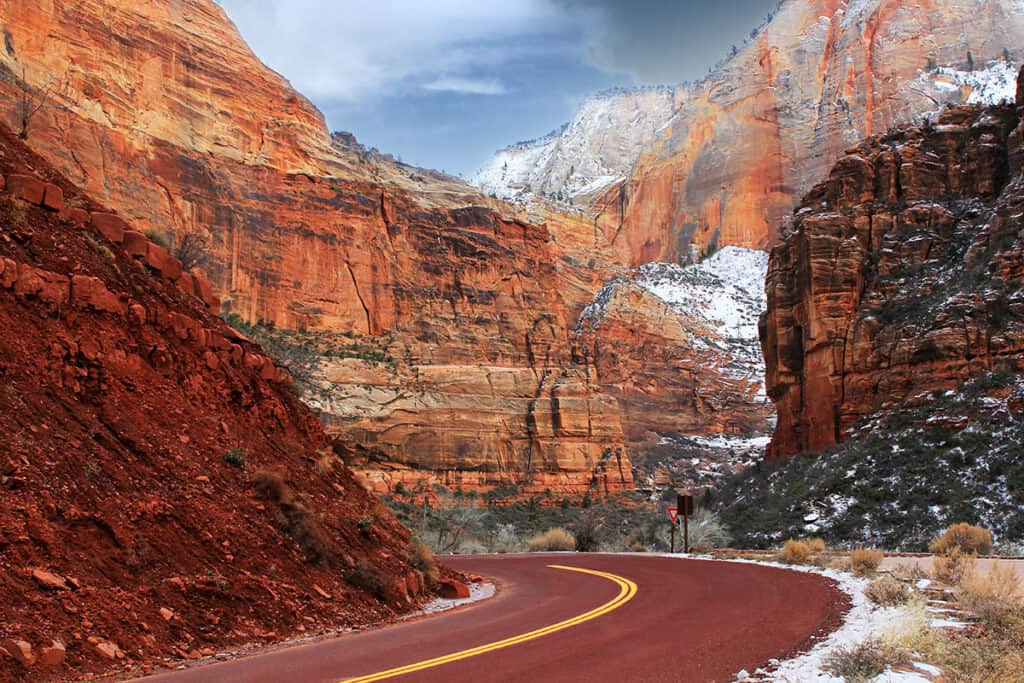 But another little quirky stop to add to your Utah visit is one of these hot springs, that come from deep underground and are naturally heated mineral waters.
They're super popular for taking a dip after a long day on the ski slopes during the winter months or to lie back under the stars of an evening. Some of these hot springs even host live music events.
Utah is also a fabulous spring break destination for families. It is featured three times in my list of 20 fun Spring Break tips in the US for families.
Check out this list below that reviews 7 stellar Utah hot springs:
Here are 7 of the best hot springs in Utah to visit
Crystal Hot Springs is located in Honeyville City northern Utah and is 68 miles (or about an hour drive away) from Salt Lake City where I got amongst the bar scene. I know, who knew you could even BUY alcohol in Utah, let alone discover local brew bars?!
These hot springs have the highest mineral content in the world and have existed here for thousands of years, initially enjoyed by what they believe is 450 generations of local Native American tribes then Asian railroad workers.
In 1901 it became a business and soldiers would come here by the bus load to recuperate in the mineral-rich waters.
Crystal now boasts a spectacular kid-friendly waterslide and is open year round and in another world first, it has a cold spring 50 feet away – the closest hot and cold springs located together in the world.
You'll find three mineral hot tubs, a large main pool and an Olympic-size pool. The temperatures in the pools range from 65˚ – 134˚ F.
Admission starts at $18 with deals such as "Family Night" on Wednesday evenings. It is a beautiful winter attraction with breathtaking snow-topped mountain views from the springs.
You can't camp here, but about seven miles down the road you can stay at Crystal Springs Camp Ground.
For spectacular lake and mountain views, check out Saratoga Hot Springs on the north west shore of Utah Lake. They are also commonly referred to as the Inlet Park Hot Springs.
Saratoga is 55 miles (about one hour's drive) from Park City, so an easy drive if the weather is prohibiting other outdoor activities.
This is a unique location with mud and plants surrounding the hot soaking pool. The mineral water inside these pools reaches scorching temperatures and is large enough to fit many people.
It can get crowded, but there is a lot of room to share. I recommend visiting during weekdays during the school year to avoid crowding in the pools.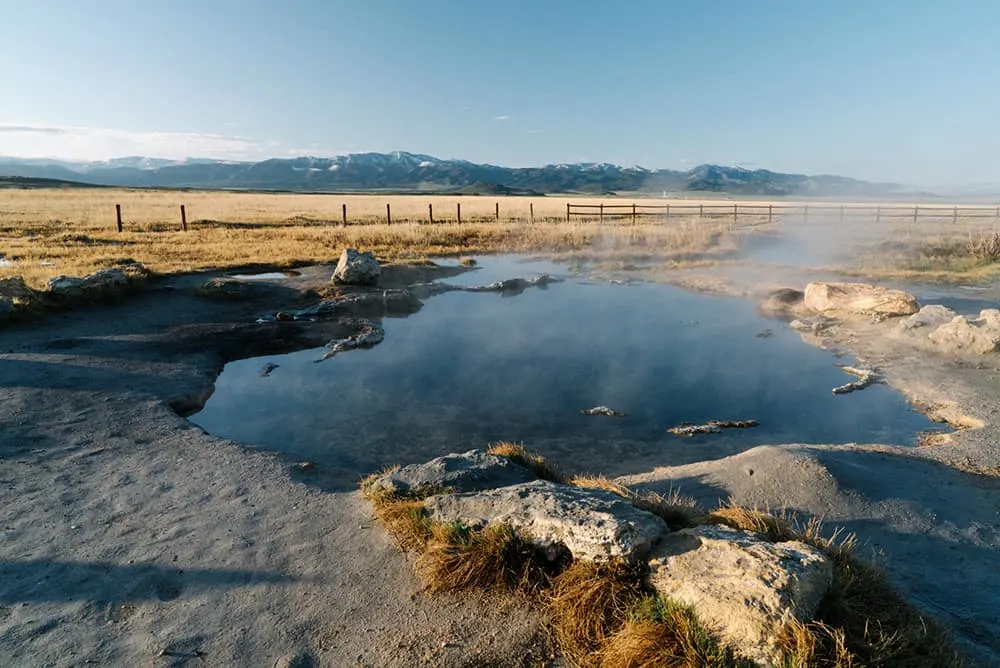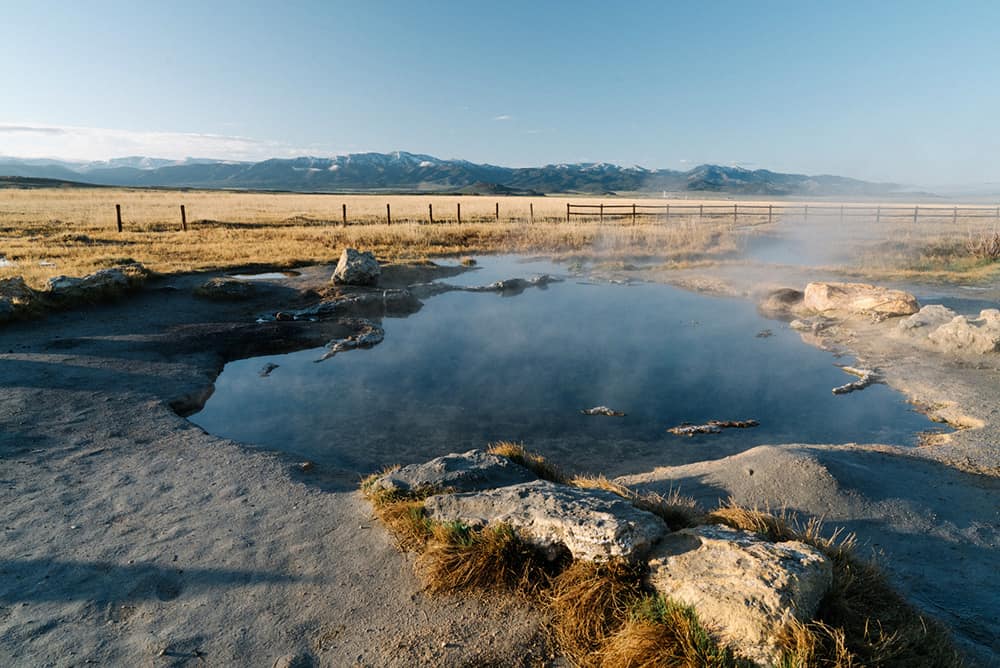 The Fifth Water Hot Springs, also known as Diamond Fork Hot Springs, can be found at the end of a picturesque two-mile hike in summer and a six mile hike in winter (you've been warned!).
These are not the easiest hot springs to get to, but if you're hiking and camping, these soaking pools are a welcome treat.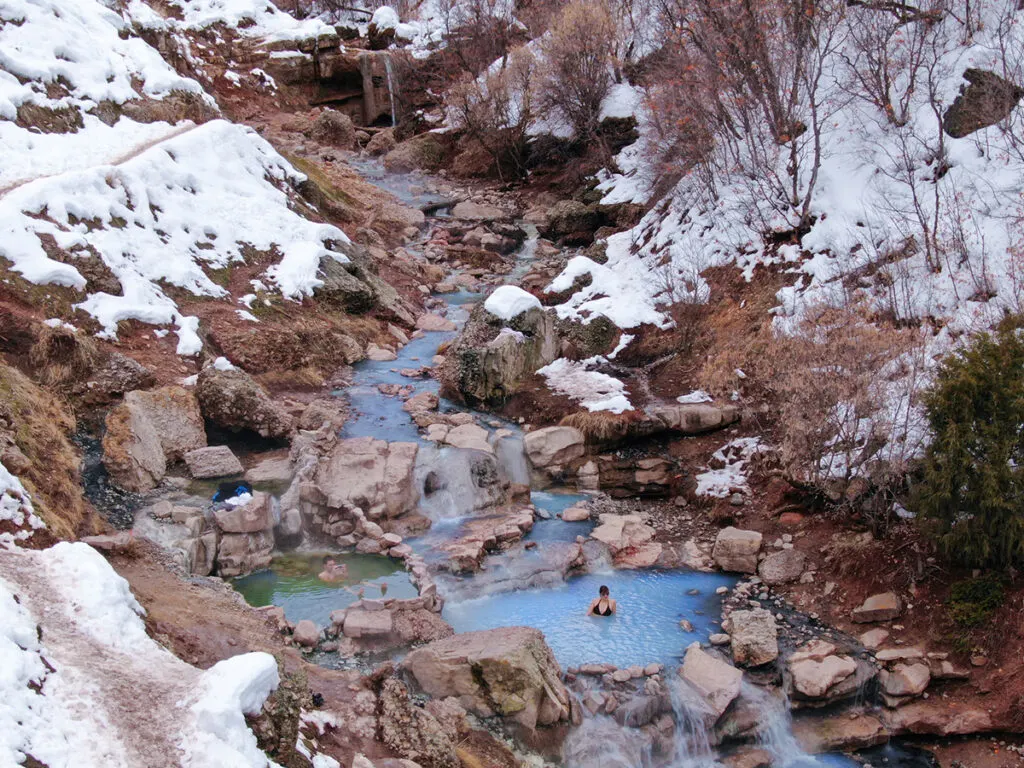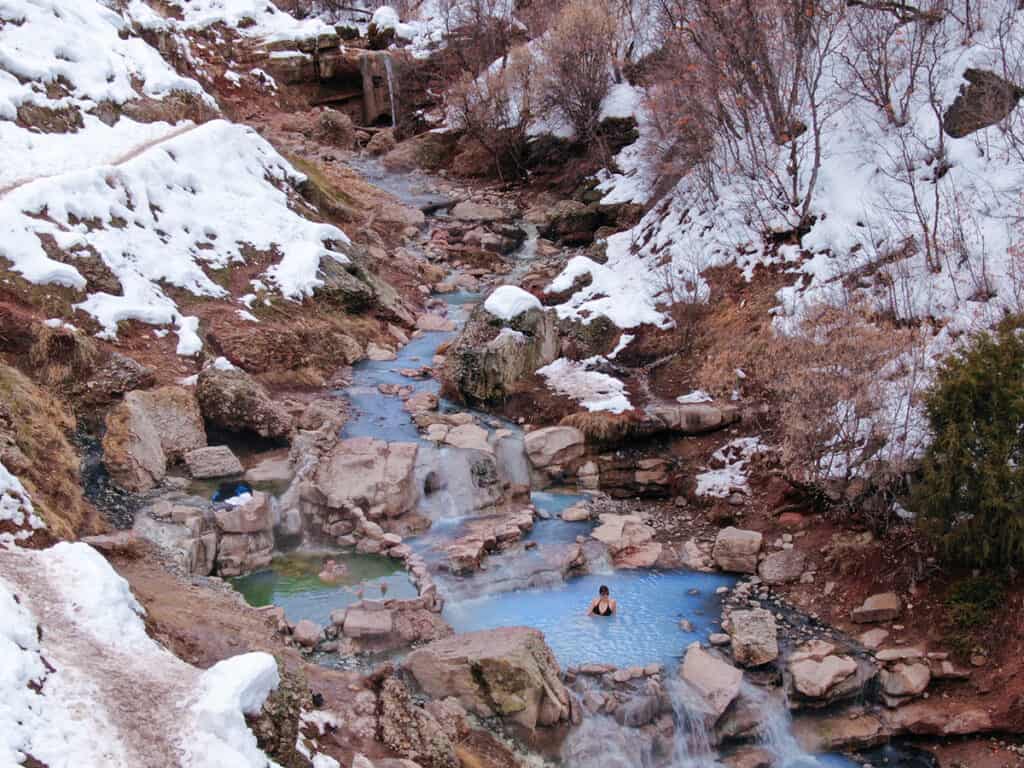 The trail is in Spanish Fork's Uinta-Wasatch-Cache National Forest. Entry fees for the park begin at $6 but are slightly more expensive if you intend to camp overnight.
The hot pools are accompanied by three natural waterfalls for the most Instagram-worthy photographs.
These springs do get very crowded, so I recommend doing an early morning or late evening hike to get the most out of your experience.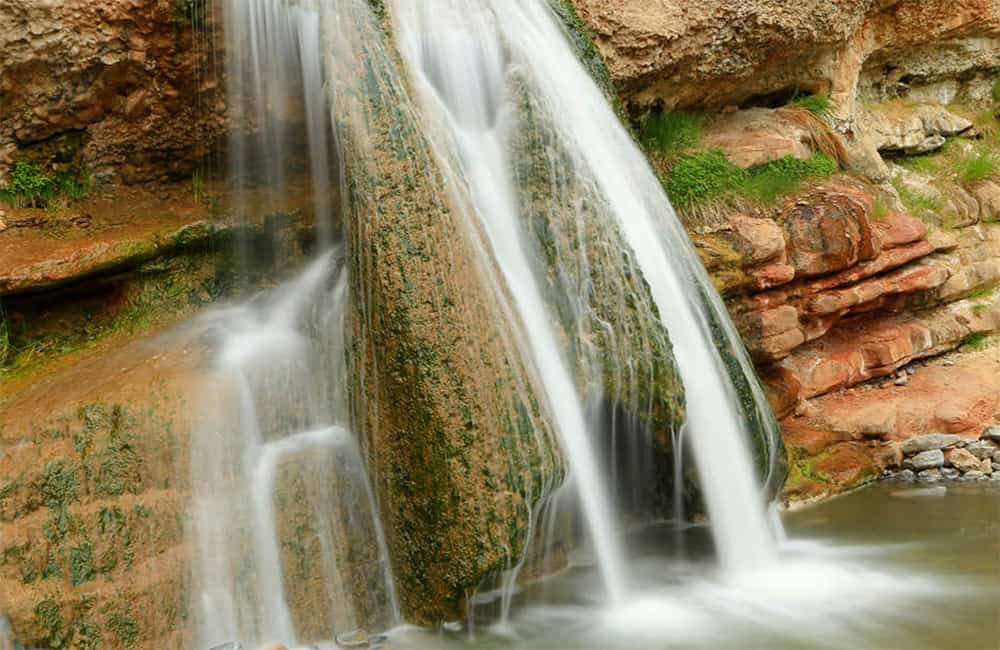 This natural wonder should be on everyone's bucket list! Homestead Crater is a hot pool located inside of a large natural limestone crater with a dome top that was formed by snow melting off nearby Wasatch Mountains.
The year round temperature sits at a delightful 96˚F (35.5˚C). You can swim, snorkel, and even take a paddleboard yoga class at Homestead Crater.
Swim entry starts at $13 dependent on which resort you stay at, such as Homestead Resort and Zermatt Resort and Spa, which offer timed experiences.
You can also SCUBA dive in this hot pool. A one-hour dive starts at $22 mid-week.
Self-guided tours are also allowed and are free, but don't include a dip in the warm waters.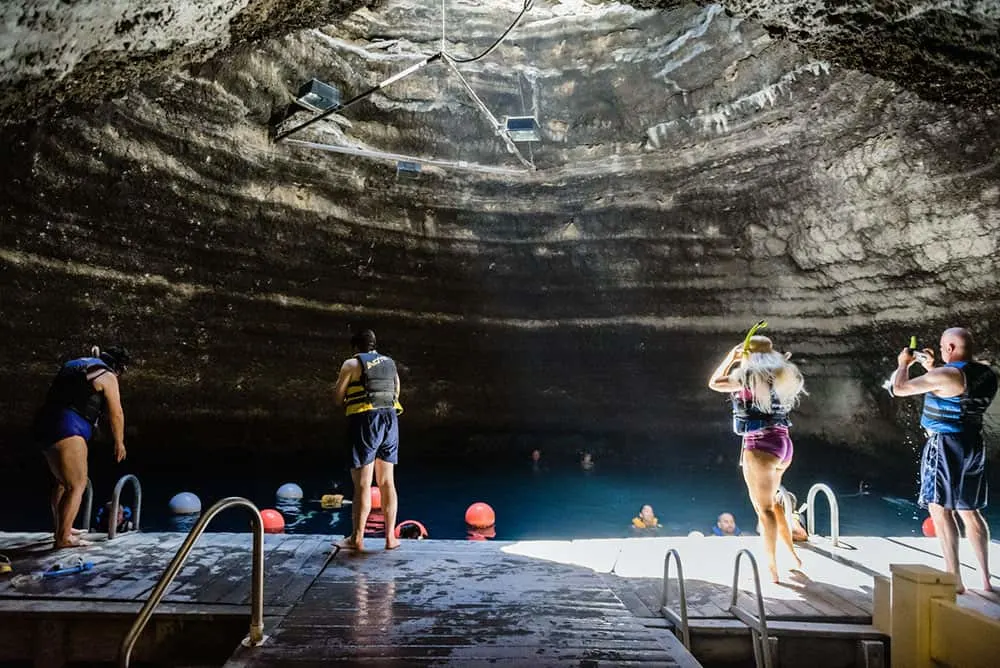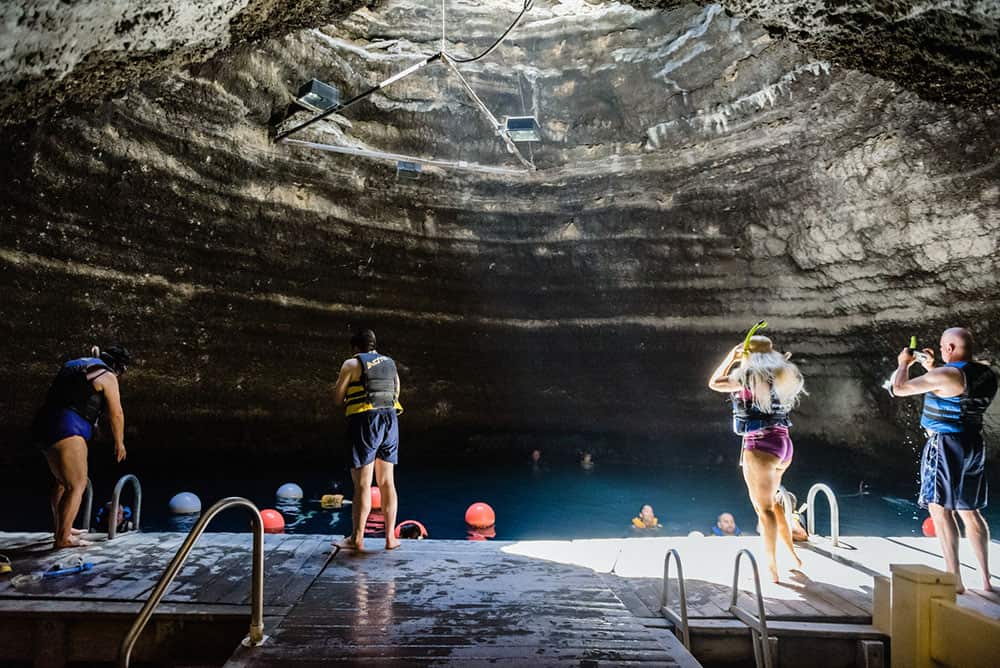 This fascinating hot spring is on private property in the middle of a farmer's field, just south of Fillmore on I-15. But the owner has opened Meadow Hot Springs to the public, incorporating a fenced walking trail for easy access.
Dogs are welcome and you can also camp here – just leave no trace (obvs).
It's a short walk (about a half-mile) from where you'll park on the side of the road to get to the springs. Here you'll find three pools with the water temperature reaching around 100˚ Fahrenheit in one of them.
But the most amazing thing of all is this spring boasts an underwater cave that trained scuba divers can access.
While crystal clear hot pools in the middle of a grassy plain may seem out of place, they are well worth the visit for travelers and locals alike. It is such a fun attraction regardless of the season for great views.
It is currently free to enter Meadow Hot Springs, making it an excellent budget-friendly activity. Please remember to respect the owner's rules, including no alcohol, to ensure the public can continue to visit these magnificent hot springs.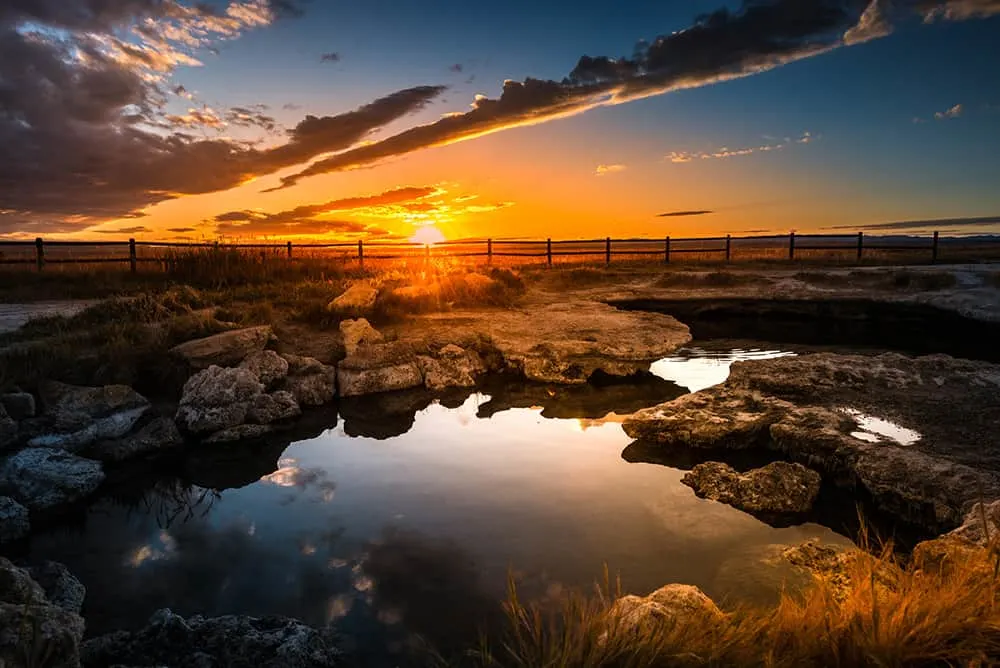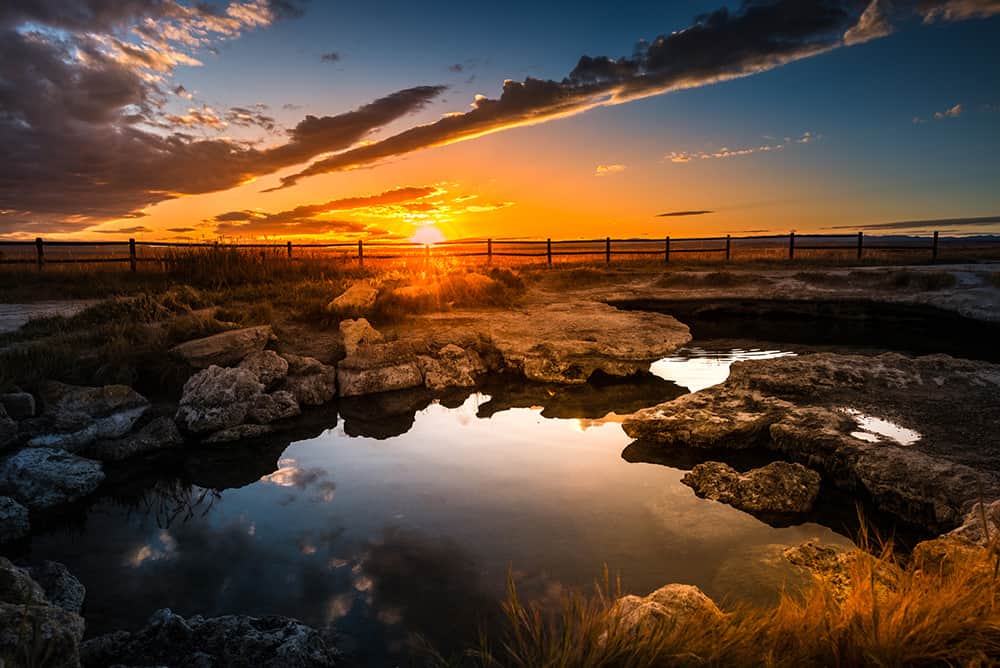 You'll find Baker Hot Springs in Delta nearby the famous Great Basin National Park. There are three pools that are heated by a shield volcano, Fumarole Butte, and they can be very hot – even dangerous so be careful.
Each tub can fit approximately seven to eight people at a time and entry to the springs is free. The tubs get cooler as they trickle down with cold water added. You can see more and pics in this post about Baker hot springs, as there are towels left there to block the boiling water from filling them up too fast.
Pets are also welcome at the site, although they are not permitted to enter the pools. It is a very relaxing destination to stop at following a day of hiking in the local national park.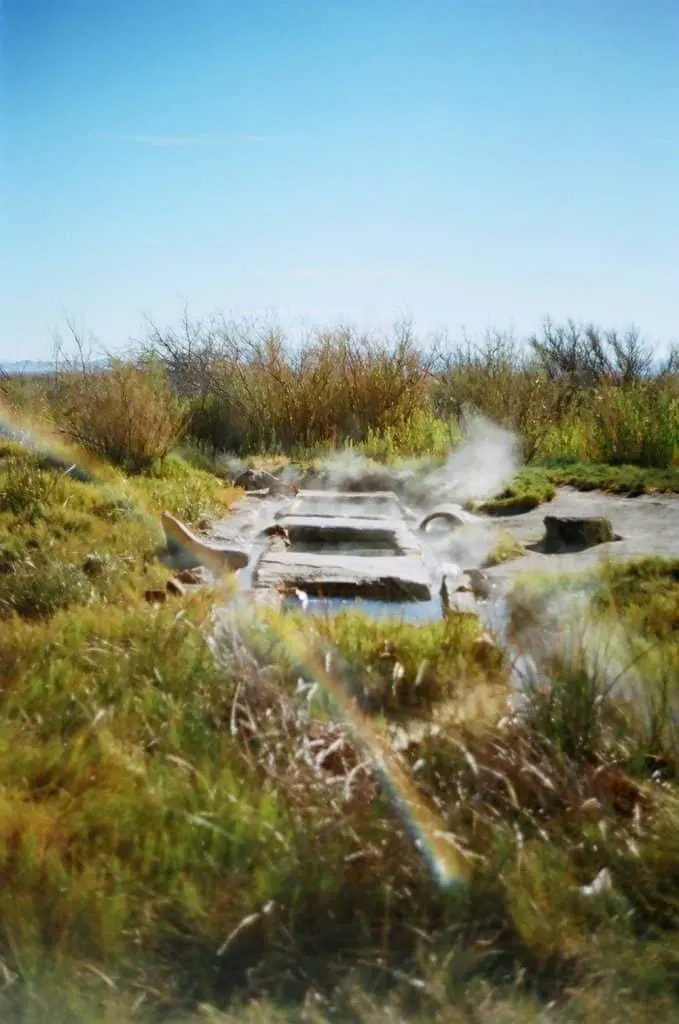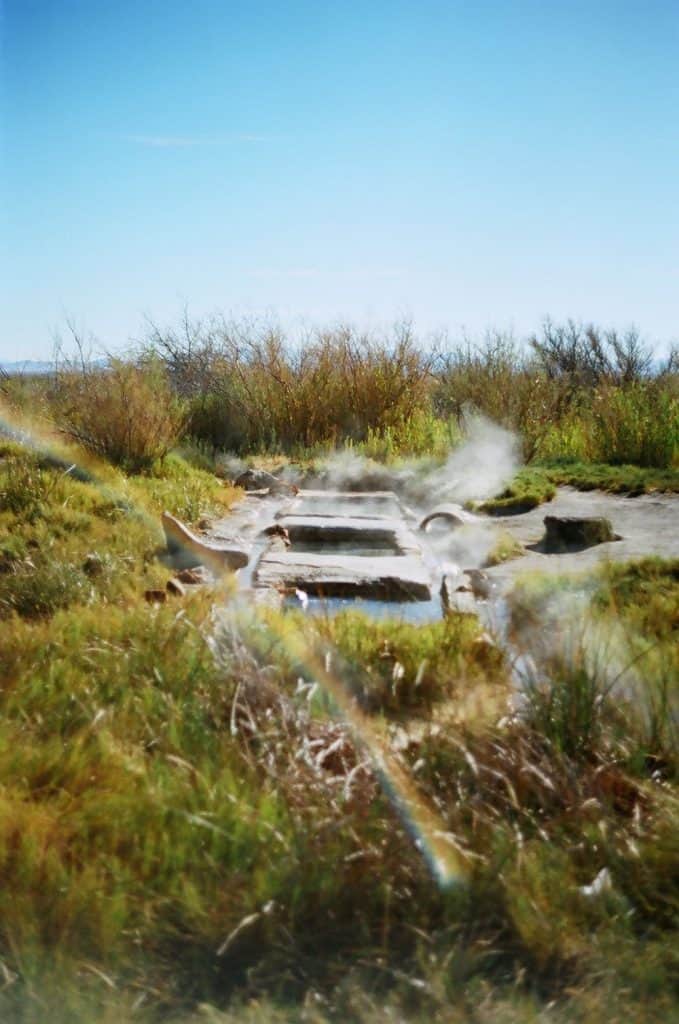 Mystic Hot Springs, located in Central Utah, boasts extraordinary views. The area is composed of two hot pools and six cast iron bathtubs.
The pools are filled with natural mineral water that typically reaches around 100 to 110 degrees Fahrenheit. Mystic Hot Springs also offers camping and lodging opportunities, including unique converted school bus rentals.
Pricing ranges for lodging, but soaking passes for the hot pools begin at $25 for adults. The area boasts beautiful views of the night sky from the hot springs.
Be sure to head over to Mystic Hot Springs for hippie vibes and a lovely outdoor experience.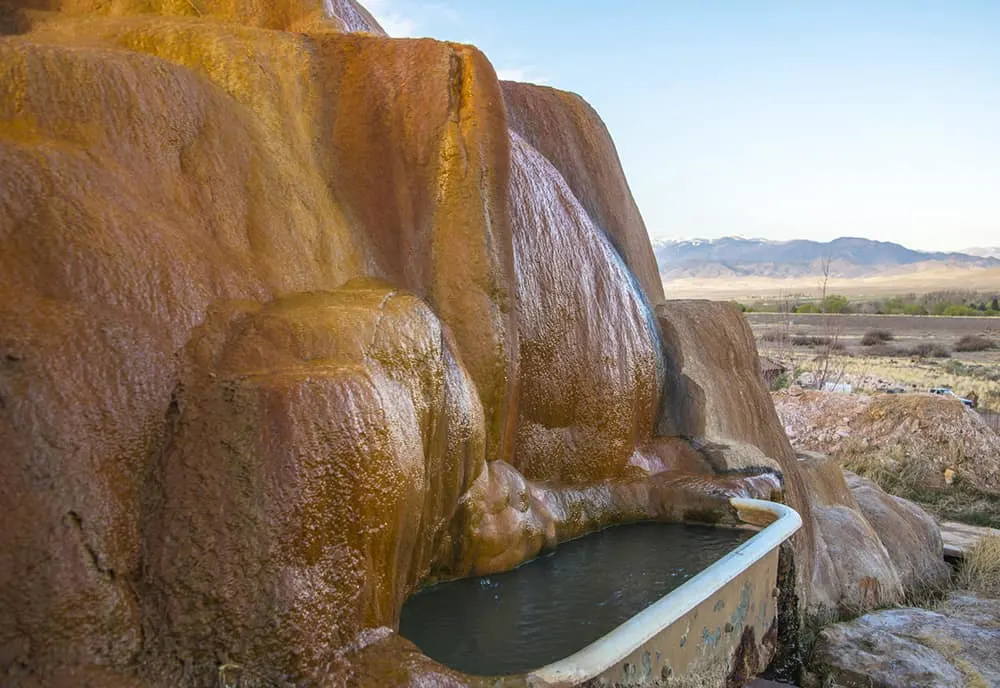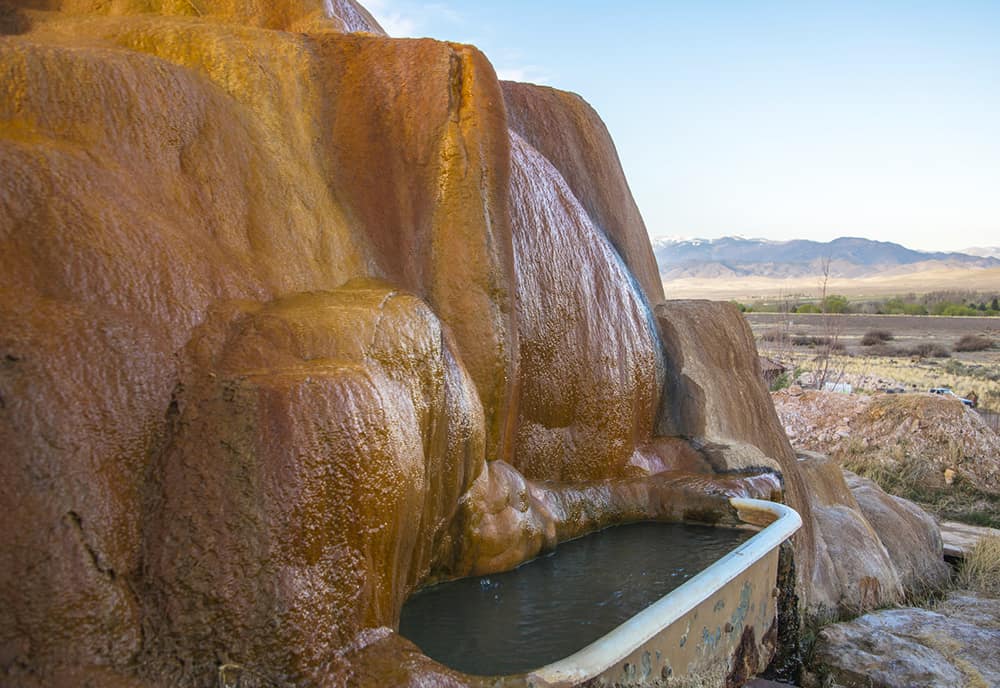 Read more about Utah:
Our 7-day Utah roadtrip itinerary from Salt Lake City to Park City, Zion and Bryce. Where to stay, eat and lots of photos to inspire your own trip.
The ultimate guide to Southwestern Utah, exploring national parks, forests, amazing accommodations and tips for traveling safely.
The ultimate guide to Southeastern Utah featuring Moab, Arches, Canyonlands and some tips for where to stay and things to do.
Tips for hiking the Narrows in Zion National Park, including where to stay and what to take with you.
Walking through stunning Bryce Canyon with its extraordindary landscapes of hoodoos and hiking trail and epic views for miles.
If you're heading to SLC, you'll love my Ultimate Guide to Salt Lake City with more than 30 places to see and things to do.