I wasn't sure what to expect of Salt Lake City on my first visit, so landed with my limited horizons waiting to be expanded.
And expanded they were as we drove into the city dwarfed at the foothills of the towering Wasatch mountains.
The very loose impression I had of Utah and its capital city was of Mormons, multiple spouses, no coffee, coke or alcohol. I actually didn't mind that I was probably going to forfeit my liquid vices as we'd already had two weeks travelling from Palm Springs to Orlando and Dallas, where plenty of imbibing had been partaken, so a week of teetotalling Mormonism would be fine.
But wait!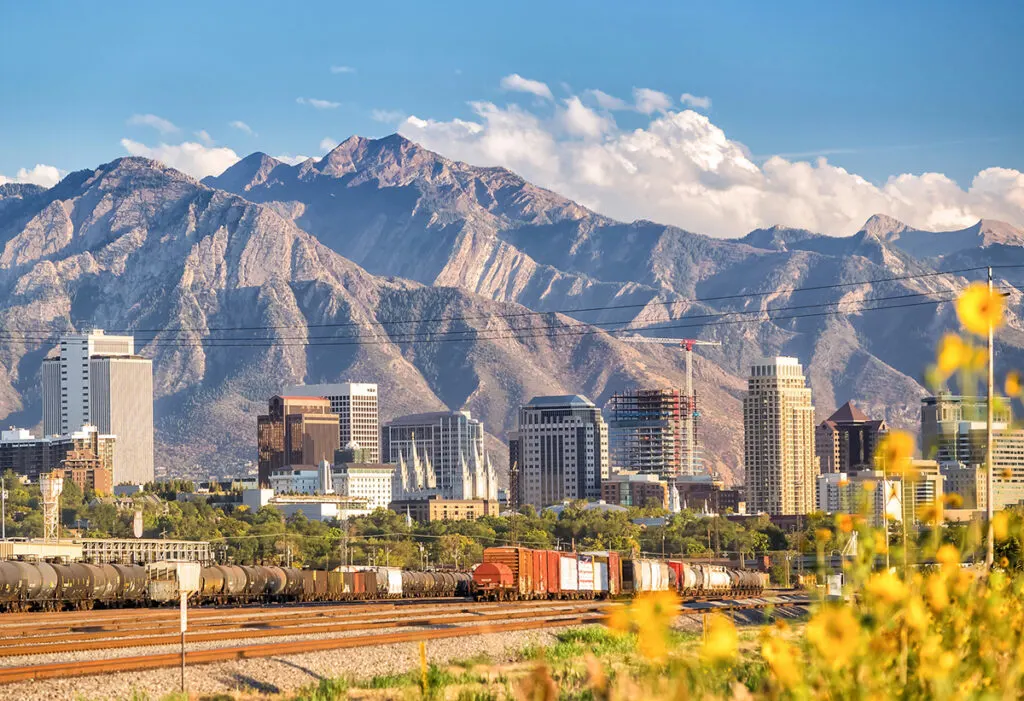 The first purchase we made upon picking up our 4WD from Alamo at the airport to start our 6-day roadie was a Starbucks coffee. The second, a beer.
In fact Salt Lake City is a really fun city with loads of things to do – and bars to visit!
Salt Lake City's bar scene:
Brew bars have popped up all over town, and sitting down at Squatters with Paul Marshall from Ski Utah, I picked his brains about some of the best bars in the city that he has recently moved to from New York City.
Squatters is the original micro brewery in town, largely credited for paving the way into the current pub scene. There are several of them around the state and they also serve food, gastro-pub style. We sat outside in the balmy summer evening discussing everything from beer to sports and the Zion Curtain (see below!)
Under Current is an upscale neighborhood bar and the little sister of popular seafood restaurant Current Restaurant (great oysters are hard to get in Utah, says Paul). Expect seasonal signature cocktails in industrial decor. A Seattle dockside bar serving crafted cocktails in Salt Lake City.
Beer Bar is a cool casual beer garden with picnic bench style seating and Paul reckons it has the best beer selection in SLC. It has a pretty steady night scene and is a great spot to meet people. It's also the new sister of Bar X next door which offers a unique and fun cocktail list.
The Tavernacle See what they did there? Expect live drag queen shows. Warning: it's also a karaoke bar (!). It's been here 15 years and promises a rumpty sing-along night out.
Annex – This bar is not in downtown Salt Lake City like the others – it is in the Sugarhouse area, one of the oldest neighborhoods in the city. It's the newest gastro pub in the city by Epic Brewery with their 35 different beers paired with eclectic dishes from the kitchen.
Cheers to You is a local dive bar "where everybody knows your name", to quote the opening line from the hit TV show Cheers. If you're part of the neighborhood you can join the Mug Club and keep yours behind the counter. They have pool tables, video games and sport on the TV.
Whiskey Street The name harks back to pre-prohibition as the street where Gentiles could have a dram and where even devout Mormon leader and settler of the western America, Brigham Young, used to purchase his spirits. Today it's a lively cocktail bar and serves great food.
Take a self-guided, self-paced walking cocktail crawl through downtown Main Street. There are eight cocktail lounges and bars in one block. Check out Cheers to You, Eva, White Horse, Bodega and the Rest, Alibi, Quarters Arcade Bar, Twyst, The Green Pig Pub.
Park City Breweries worth trying
Wasatch Brew Pub
The first post-prohibition brewery in town!
High West
Not actually a beer brewery, but it rates a mention as it is a great distillery. We had dinner at High West Distillery and a whiskey flight. Well, my husband had the whiskey tasting flight, I had a wine (or two!) with a steak dinner.
Red Rock Junction
What the heck is the Zion Curtain?
My fears of an alcohol-free Utah were not entirely unfounded. Being a Mormon state (Salt Lake City is to Mormonism what the Vatican is to Catholicism), there are strict liquor laws in place.
Buying a beer or a wine in a bar or restaurant is pretty straight forward. But if you want a cocktail or a mixer, the barman must not pour it front of you, lest a child in your midst be led astray. Behind the "Zion Curtain" (typically a frosted glass screen) they must go to pour your gin and tonic – with an exact measure too by the way.
Another absurdity was when we had finished dinner in the restaurant and wanted to take our wine through to the attached bar to watch the basketball game, our waiter had to physically walk our drinks through to the next room and give them back to us once we'd arrived safely.
He also told me that you cannot have two alcoholic beverages in front of you at any one time. So, for example, when a group decides to do shots while they have a cocktail on the table, he must pick up the cocktail glass and hold it while they down their shots, then put the glass back on the table! Funny.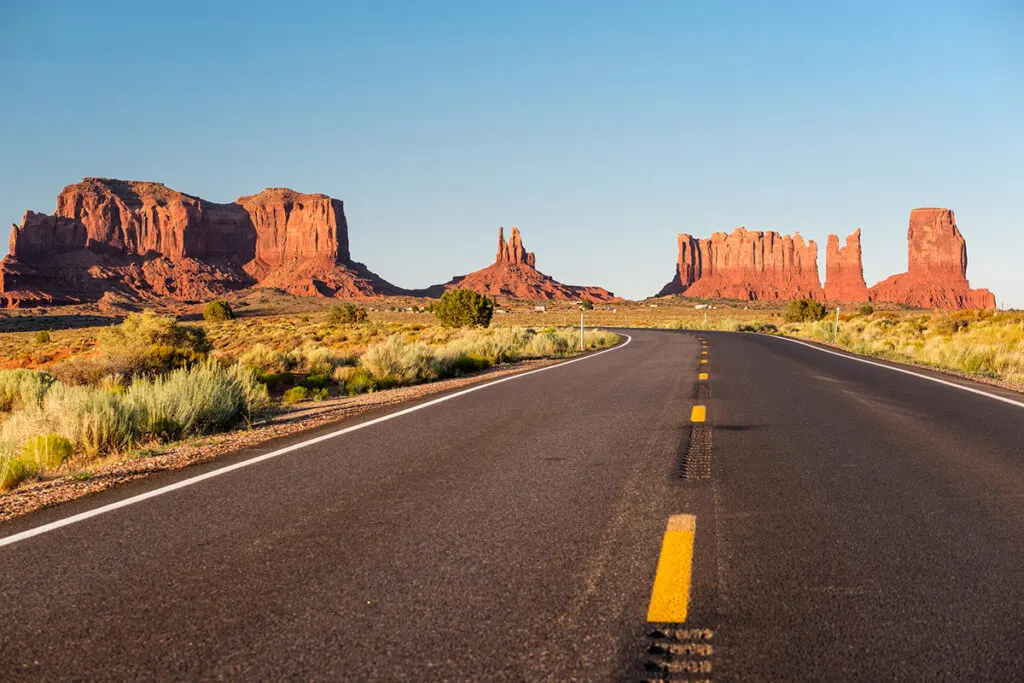 Read more about Utah!
I love Utah and have written several posts that you might find helpful when planning your trip:
32 fun things to do in Salt Lake City
The Ultimate guide to Southeastern Utah
The Ultimate guide to Southwestern Utah
Tips for hiking the Narrows in Zion National Park
The fabulous Bryce Canyon
An excellent 7-day road trip in Utah covering Park City, Zion and Bryce