As I write it's half way through Fat Bear Week, an annual event to find the fattest bear in Katmai, Alaska.
Started in 2014, Fat Bear Week is an online contest where up to 640,000 people cast their votes last year to guess the heaviest bear on the Brooks River in Katmai.
You can jump onto the live cams and see them any time from June through to September on the hunt for salmon – which is plentiful. The bears in the running this year each have their own online profiles and a photo taken in July and again in September, for you to cast your vote.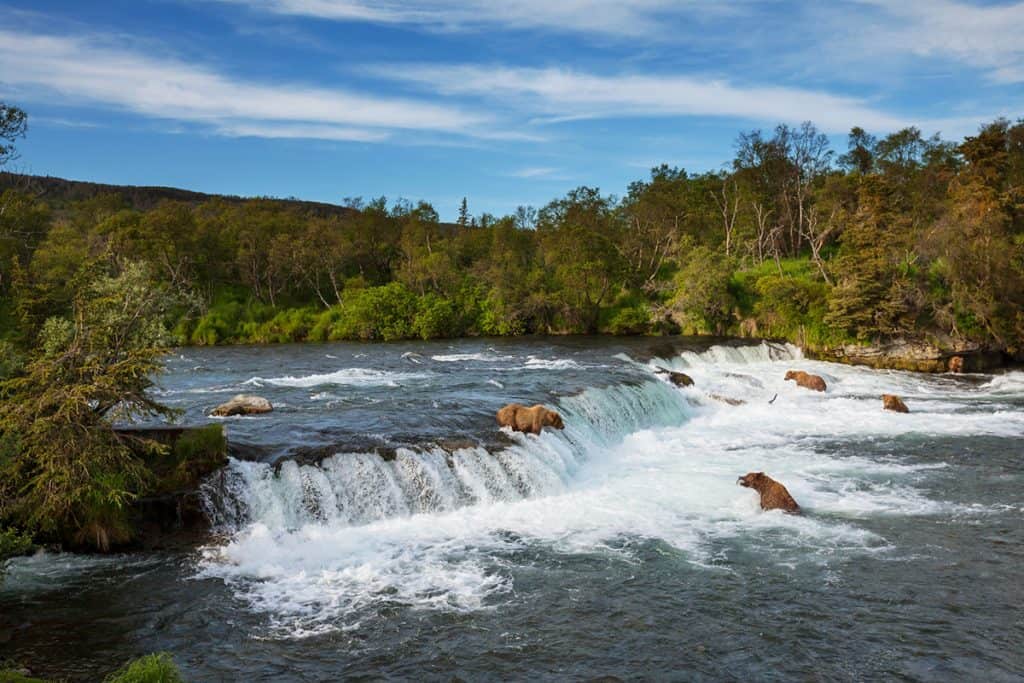 Voting is open for just a few hours each day and the winner will be announced on Fat Bear Tuesday – October 5th.
Bears go into hibernation for about three months over winter. They don't eat or drink anything in that time and can lose up to one-third of their body weight as they use up their fat reserves. Clearly the fattest bear going into hibernation comes out better in the spring.
The big males need to dominate to survive, the females need to fatten up to raise cubs and the cubs need enough fat just to survive and make their way in the world.
If you are going to vote, don't be confused by their names: 747, 508 – these are their tag numbers not their weights. (Maybe it was just me!)
I always say to people who ask about where to take a cruise to, if you've only got one cruise in you, cruise to Alaska. And the main reason, apart from the remarkable glaciers and the whales breaching all around the ship and crashing back down into the sea, was an excursion I took on a float plane to a river running with salmon.
We wandered over, cameras at the ready, and out of the forest on the opposite bank wandered bears looking for lunch. They lolled into the river and watched the rapids keenly.
You could read the concentration as their faces went back and forth watching the running river, waiting for an unsuspecting salmon swimming upstream.
Then with a swipe of their paw, they grabbed the fish or even caught it in their mouths when it jumped up the falls.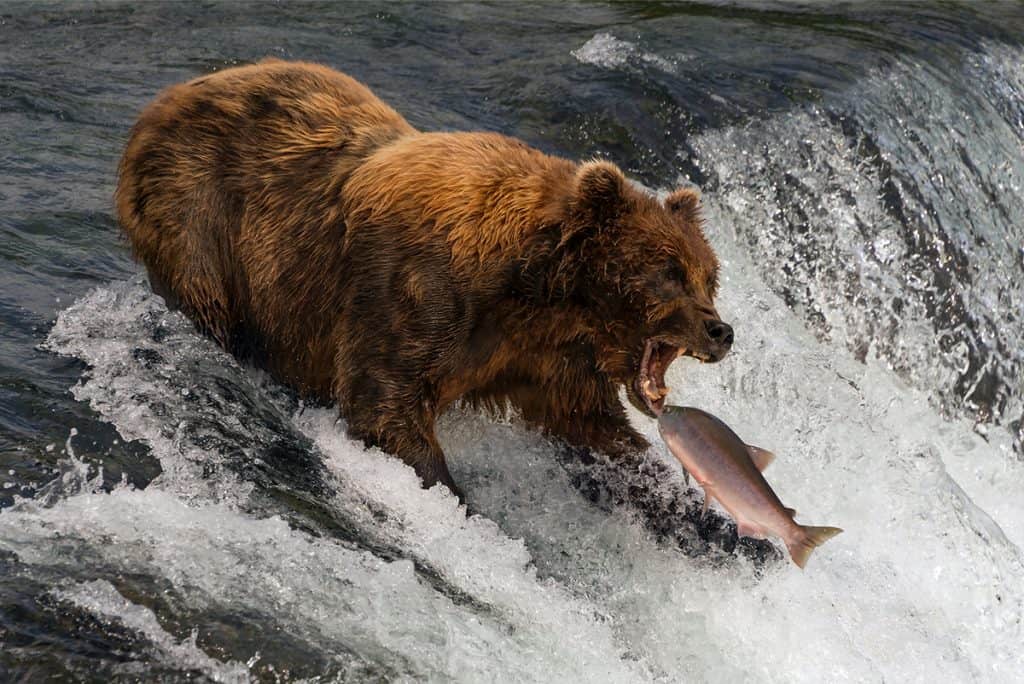 It was the most remarkable wildlife experience I've ever had. Right up there with walking past giraffes in Zambia!
Bald eagles were also hanging around hoping for a tasty morsel that the bear might let go down the river.
If you love bears, jump onto the webcams by Explore.org who have several live animal cams dotted around Africa and while away some hours!