I was lucky enough to visit Zambia back in 2010 and stayed at the Royal Livingstone Hotel on the edge of the mighty Zambezi, just near Victoria Falls.
On dusk, when we were drinking our "sundowners" zebra would roam onto the property and graze around the pool. Just incredible!
One of the most memorable moments was standing on the edge of Victoria Falls on Livingstone Island (only visible in the dry summer months) and watching tourists walk out in to the river then jump into the Devil's Pool. I can still barely look at this photo! If you dare, I made a video of them walking out holding nothing but a rope.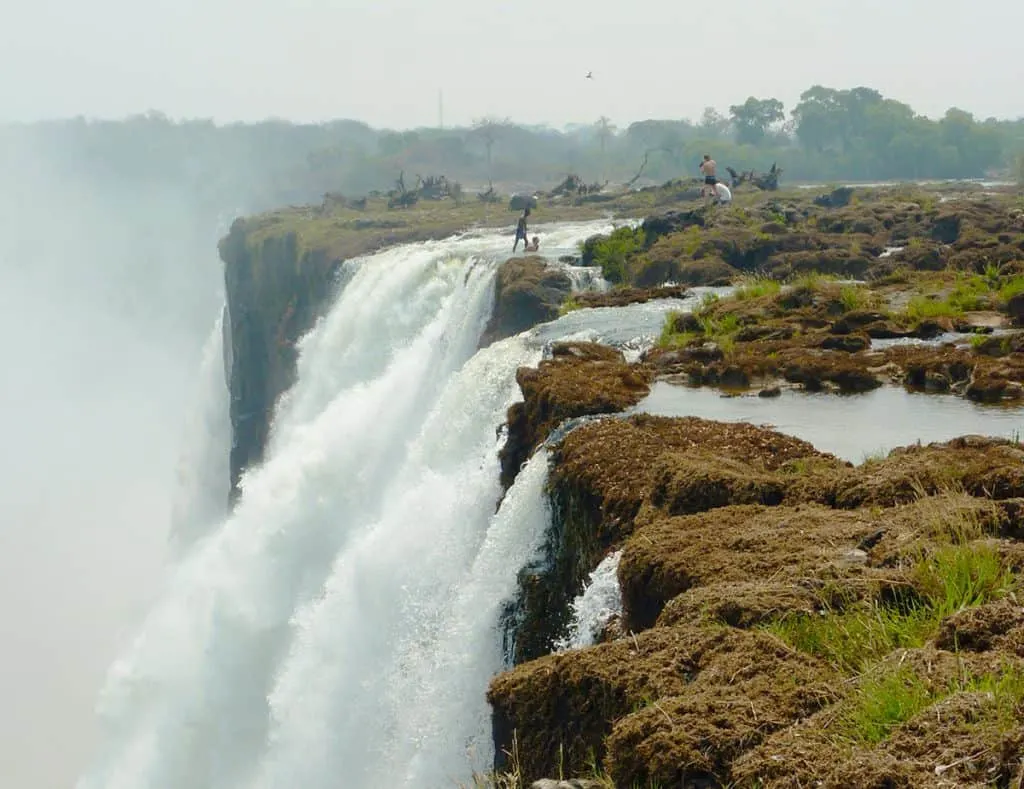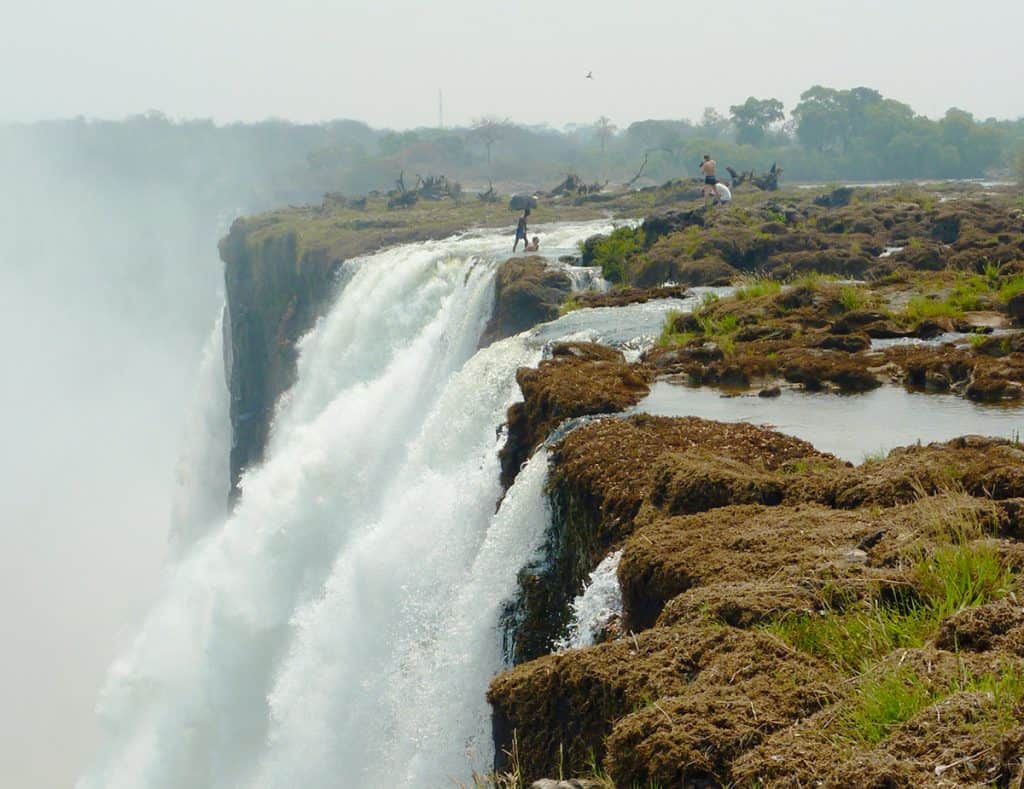 I'm not a big fan of zoos unless they exist to rehabilitate and breed endangered species. And I'm certainly a SeaWorld hater (and wrote about why here).
But I get that not all of us can dash off to Africa and see lions, leopards, elephants, giraffe, zebra and all the other fearsome and cute animals that roam the savannahs.
So while last week I wrote about some cool zoo cams and video walk-throughs of fun attractions in New Zealand, this week I've been loving finding the best webcams in Africa to see animals in the wild.
If you check in around dawn and dusk (about 4pm NZT is 6am in Kenya) as the light reveals animals waking up and there's less of the beady eyes in the darkness, you'll be entertained for hours!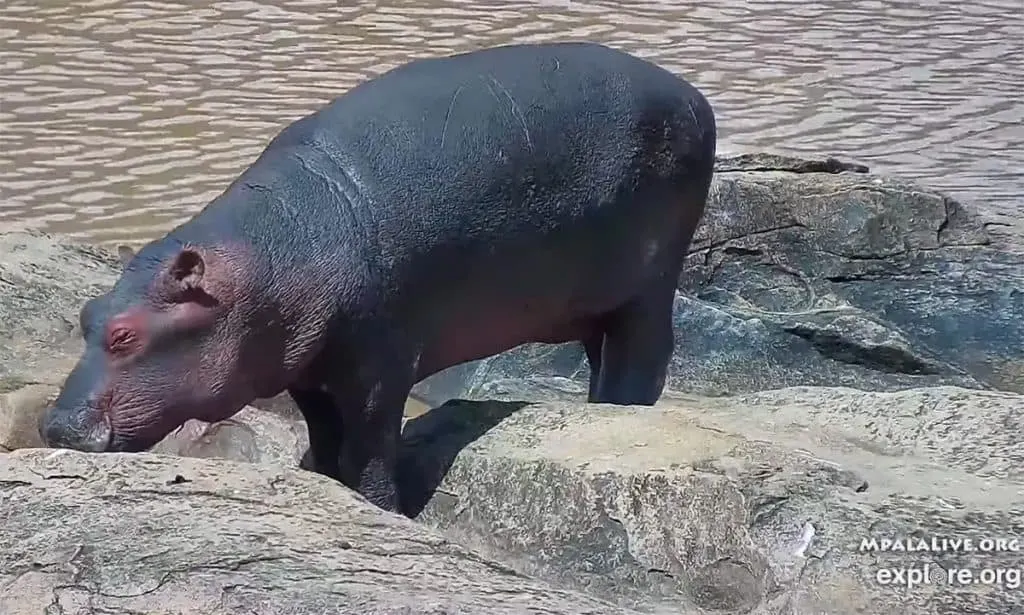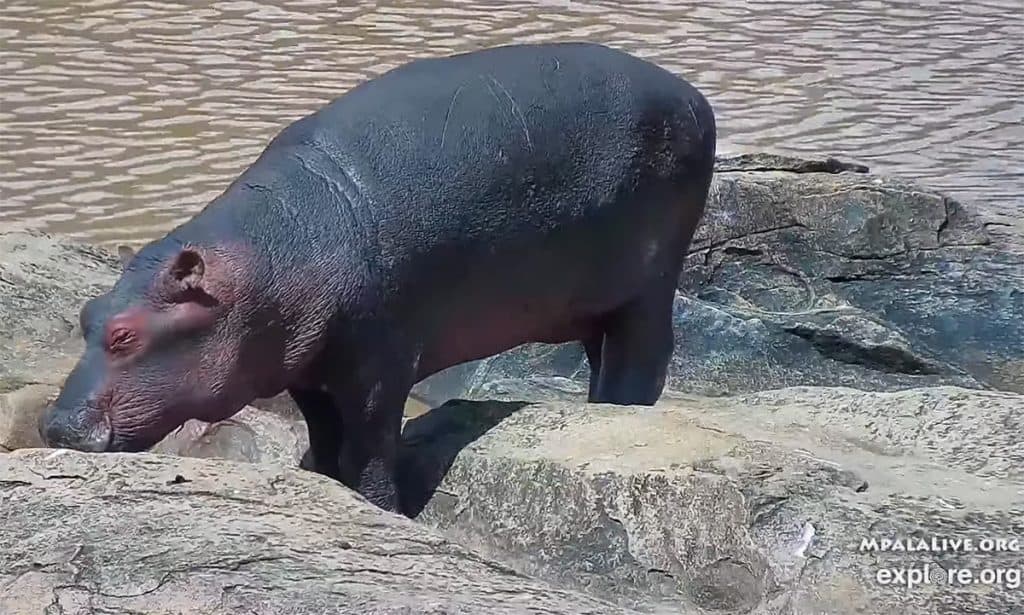 Wild Earth TV Safaris
This is probably the best live feeds of all, but Wild Earth TV only stream twice a day with live rangers for about three hours each time.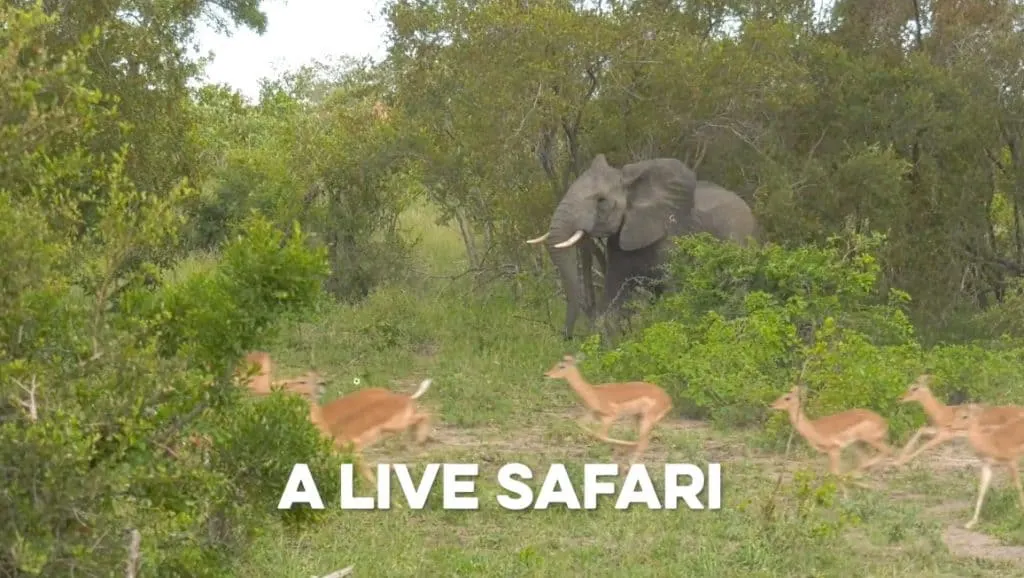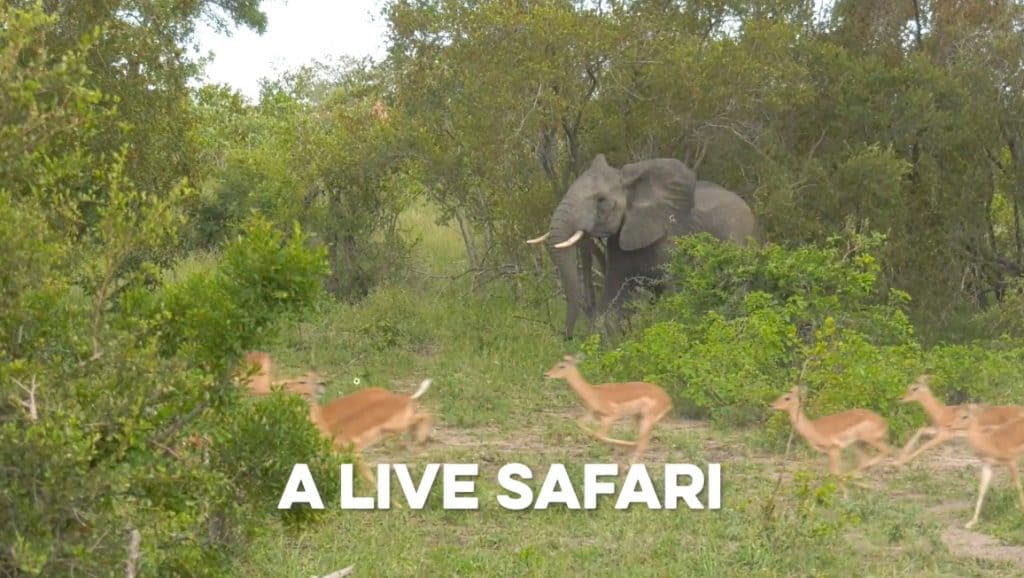 Due to the phenomenal success of Wild Earth TV's live streaming of rangers out and about across several game reserves in Kenya and South Africa, one lodge has been able to cancel all guest safari tours. Which they're thrilled about due to the pressure it puts on the resources.
Millions of people around the world tune into the Wild Earth TV feed where you can post questions and comments live in the chat box and they will be relayed to the rangers to be answered in real time. Nothing is scripted, what they see you see. Horror and cute. I just sat panicked watching zebra cross a river with about five crocodiles watching them about a metre away. Fortunately they made it.
There is now a raft of camera crew and studio mixers ensuring the feed is interesting and if one park is showing something, the next one has to wait their turn. Subscribe to the &Beyond YouTube channel asap!
Mpala Research Centre, Kenya
As I type this it's 3pm NZT and I'm watching hippos waking up at sunrise in their watering hole! The webcam is set up in the highlands of central Kenya at the watering hole at Mpala Research Centre. You can expect to see elephants, hippos, giraffe, zebras, gazelles, crocodiles, leopards and more come here for a drink or a swim.
Upriver from the watering hole at Mpala Research Centre (above) in central Kenya's Laikipia County you have views of the wildlife corridors on both sides of the river. Keep an eye out for elephants, giraffe, kudus and more as the animals make their way to the watering hole. Tune in between 6-7am local time (UTC+3) to catch a stunning sunrise.
Africam at Tembe Elephant Park
Africam's webcams live stream from popular waterholes in southern Africa.
This one is in Tembe Elephant Park, renowned for having the largest elephants in the world. It was once the ancient 'Ivory Route' linking Mozambique and Zululand. The park is remote in the sand forests and wetlands in northern Tongaland on the border between KwaZulu-Natal and Mozambique.
As well as elephants, you can also expect to spot the rest of the Big Five – lion, leopard, rhino and buffalo. Look out for the Suni, the tiniest antelope, loads of other animals and over 340 bird species. The camera is situated on the hide at one of the waterholes in the area.
Africam at Rosie Pam's watering hole
This camera is situated at a secluded waterhole and is solar powered due to its remote location. There is a borehole here which provides much needed water to the animals that visit. This is a great camera for viewing the Big Five plus giraffe, antelope, squirrels, warthogs. Look for the Giant kingfisher and the woodlands kingfisher who also all converge at this water hole.
As I write I'm looking at gazelles and warthog drinking and hanging out behind them.
Grace Gorilla cam
Explore.org has live webcams set up all over the world to watch animals in their natural environments.
This camera in Kenya pans about 120 degrees from the trees to the left of the hippo pool all the way upriver to Basking Beach. The view overlaps with that of the African River Wildlife Camera, but with a lower angle.
Grace Gorilla Forest cam (below) is in the Congo.
Olifants River
This camera is set on the banks of the mighty Olifants river, near the Naledi Game Lodge. This river is a tributary of the Limpopo river. The Olifants river flows north then east as it passes through Kruger National Park and Mozambique on its way to join the Limpopo.
This camera is among the very few cameras that continuously capture the moods and the majesty of a wild, perennial African river. Crocodile and hippos are regularly seen in the river while elephant and giraffe are seen grazing on the banks and crossing the river. Look out for baboons, waterbuck, bushbuck, impalas, storks, herons and owls that can also be seen foraging along the banks.
Africam Tau at Groot Marico
On the Northern border of South Africa and Botswana lies a beautiful area known as the Groot Marico, named after the Marico River. Tau Game Lodge, situated in the Madikwe Game Reserve (the 4th largest game reserve in the country) overlooks Tau Waterhole.
As I write I'm watching zebra drinking together at the water hole.
You can expect to see elephants, giraffe, lions, tigers, zebras, and cheetah, plus it's a prime spot for bird watchers. The waterhole also houses resident Nile crocodiles that prey on small game and birds. The Tau live camera gives viewers a secret window into this sanctuary and it's robust South African ecosystem as elephants bathe, lions roar, wild dogs roam, and crocodiles prey.
Naledi cat-eye camera
This camera has been set up at the eye level of a leopard so as to get a unique view of the scale of the animals that frequent the waterhole. The giraffe and elephant tower over the camera giving the viewer a completely different perspective.
The animals that visit this camera can range from cheetah, lions, elephant, giraffe, impala, baboons, warthog, owls, Egyptian geese, genets, meercats, waterbuck and porcupines. For live updates, be sure to follow us on Facebook and Twitter for the latest!
Djuma Game Reserve
This is the private lodge that has announced from January 2022 it will no longer take guests on safari due to the extraordinary success of its live webcams allowing millions all over the world to see the animals from their own homes.
It live streams several times a day, so it's not possible to add a screen here as it only lasts a little while.
But you can jump on to their YouTube channel Djuma Game Reserve, in the Sabi Sand Wildtuin, South Africa. It is the oldest waterhole cam in Africa and has been broadcasting LIVE from this spot since 1998.
With some luck you will see big cats coming for a drink or even on a kill close by. You can also expect to see a lot of impala, waterbuck, nyala (males have yellow legs and females have white stripes on flanks) and more.
The camera is remotely controlled by a volunteer corps of people around the world known as 'zoomies'. They log into the camera according to a schedule in shifts, and pan, tilt and zoom in search of animals.
If you want to see these animals for real, check out my post on Sun City Resort in South Africa, right beside Pilanesberg Safari Park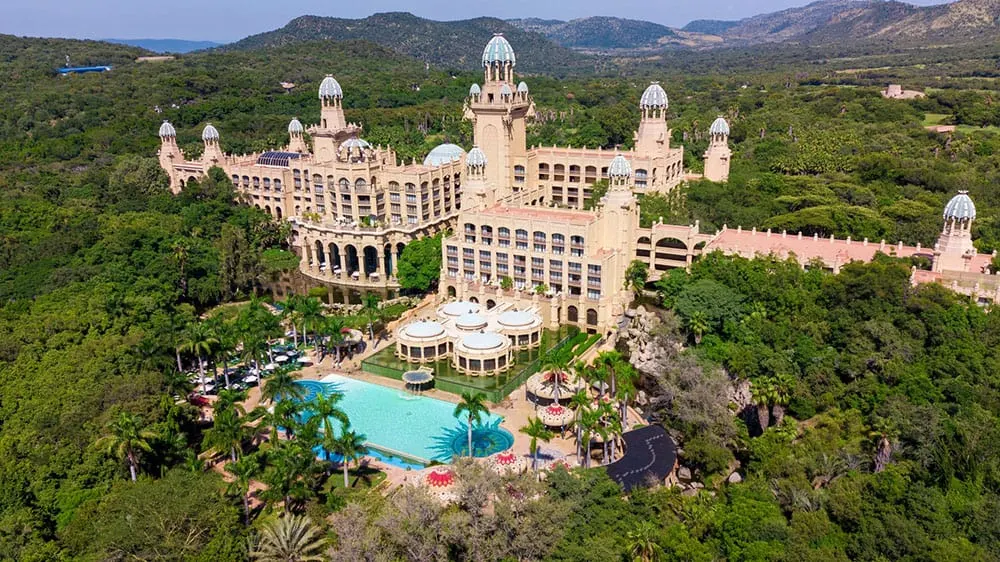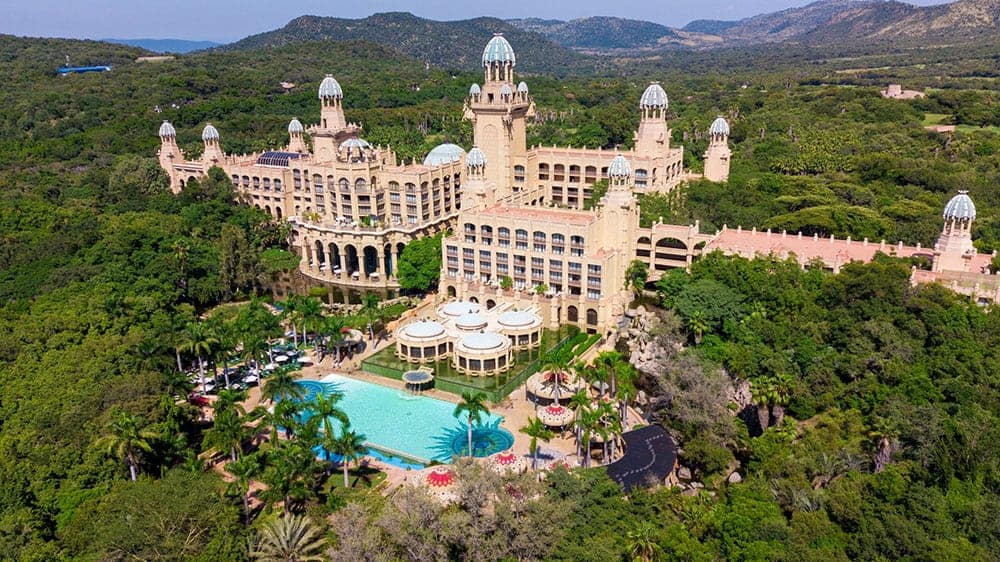 If you love bears, then you might also like to watch the live bear cams in Alaska between May and October when they are trying to catch salmon to fatten up for their winter hibernation. There's even a Fat Bear Week contest held each year!