As I write, New Zealand is in a Level 4 lockdown.
This seems to be a bit different to the highest levels of lockdowns in other countries. I can only leave my house to go for a walk in my neighbourhood, go to the supermarket, chemist or doctor. Or get a Covid test or the vaccine.
I am double vaccinated, but Level 4 means everyone must go home/stay home unless they are essential workers.
We are still trying to eliminate Covid here and until either we do that or the government decides that is no longer the goal, here we are. I have a good feeling about it though. I feel like we will hit a peak and the cases will stop spreading. Fingers crossed and prayers anyway!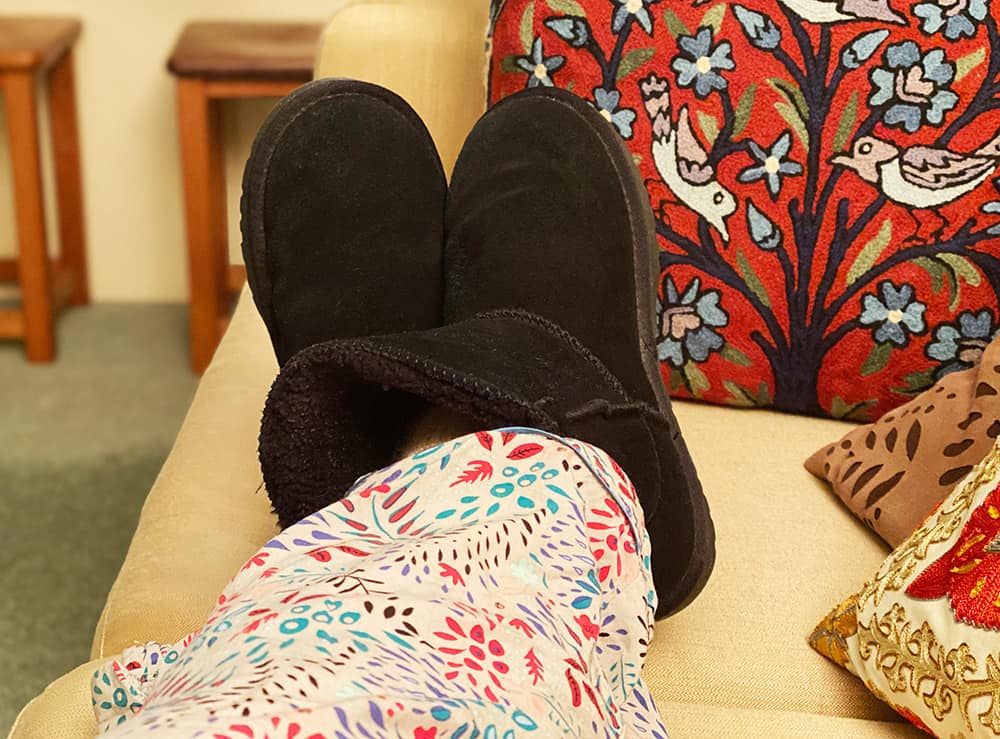 But as a travel blogger and the weekly travel correspondent on Newstalk ZB radio, you can imagine I am running out of things to talk about! I'm over weeks of Covid updates and was thrilled when Kerrie, the producer of the Sunday Session on ZB, emailed me a few ideas to find some cool webcams.
So I have spent a rainy afternoon hunting them down and disappearing down virtual holes as I peer at animals and birds, ski slopes and tourist attractions all around New Zealand.
Here is a round up to keep you (and the kids) occupied during lockdowns.
I just love watching Albatrosses crash land on Pukekura/Taiaroa Head, about 45-minutes drive from Dunedin. Big clumsy Southern Royal Albatross with wing spans of up to 3.3 metres gliding in on a southerly and doing a roly poly landing with food to feed their young.
This webcam has made my day. Now that I have discovered it I will be checking in regularly to see what's going on with Albert Ross the Albatross (!)
The kids will love these! Cameras are set up in the otters, meerkats, giraffes, rhino enclosures and more. Click on the title above to see them.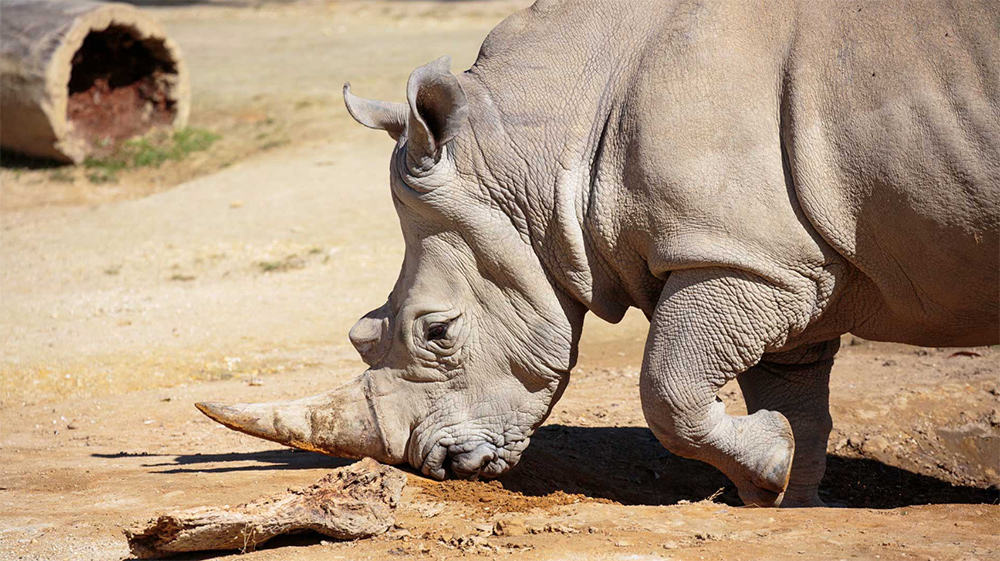 Zoo cams around the world
If Auckland Zoo has whet your appetite for more zoo cams, this Zoo Life link will take you via Orana Wildlife Park to a bunch of zoo cameras around the world. You can start a free trial and see new habitats added each month.
Orana Wildlife Park is the only zoo in New Zealand with gorillas.
It's a fascinating website if you love animals. You can listen to talks from various staff who are animal experts and naturalists. If you decide to join, 80% of your fee goes to animal conservation. It's US$4.99 for a day or $9.99 per month.
This fabulous virtual tour has been created by Stoked on Saturday. It's a clever time-lapse video created over a number of days – and they even slept in the caves in total darkness to make it! You can also read my post on Waitomo Caves for all the info when you do actually go for real.
The kids will love what Auckland Museum are doing while they're closed.
They have a sea monsters exhibit that they've made interactive. Watch videos, download drawings to colour in, take a quiz, do an online jigsaw puzzle. The kids will learn facts like which prehistoric sea creature swam the fastest.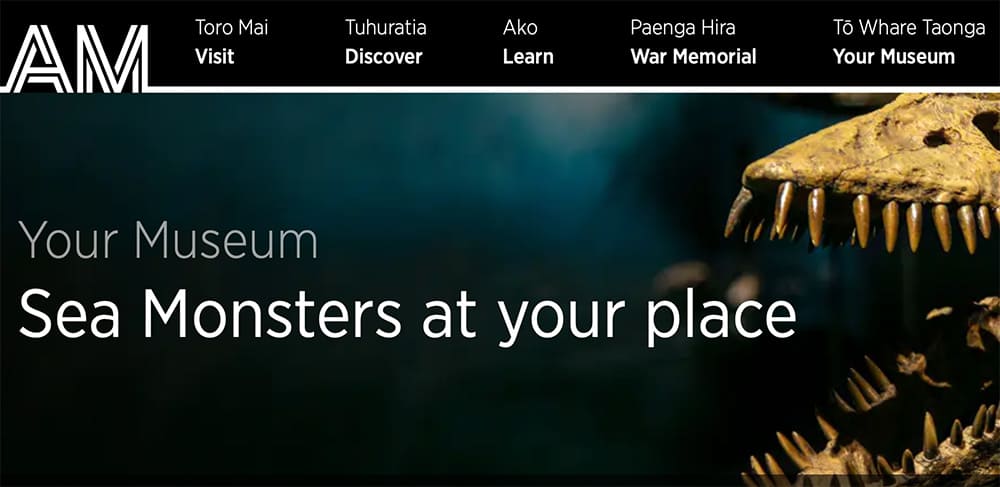 'Visit' Hobbiton
I made this video when I visited Hobbiton last year in between lockdowns. If you haven't been yet, this will whet your appetite! You can also book an evening tour that includes a full banquet dinner!
This is going to hurt those of us who had a skiing holiday booked and can't get there, but for those moving through the levels in the South Island, jump onto Cardrona's webcams and check out the weather!
From the comfort of your own La-Z-Boy take a virtual tour at Auckland Art Gallery. Use the navigation tools and take a "walk through" of a couple of exhibitions. They have 3 types of experiences, one for the family with fun facts and activities to do; a curators tour with insights and stories on the artworks; or a full in-depth experience.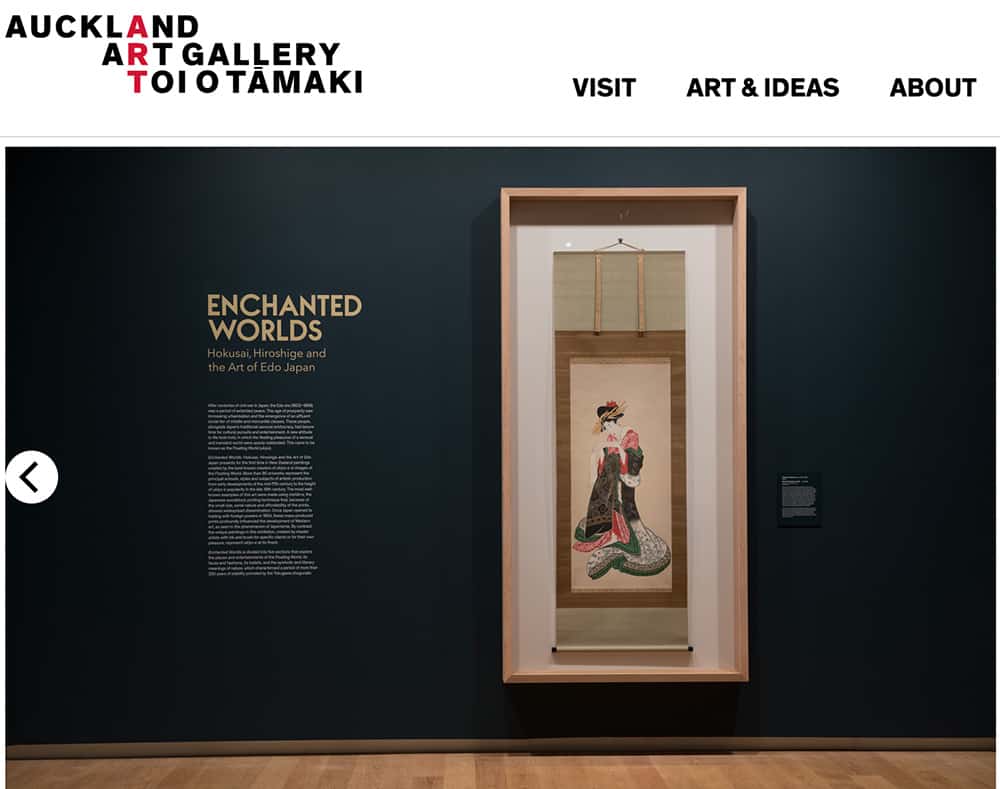 Learn what the hongi means
I loved meeting John on Urupukapuka Island in the Bay of Islands as he explained to us all (there were international tourists – it was before Covid!) what the hongi is and what it means. And if you are planning a trip up north, you might like my easy Bay of Islands itinerary for what to do in a week.
Race in a McLaren with me!
I had the thrill of doing hot laps with a pro driver at Highlands in Cromwell, just out of Queenstown, and videoed it. I apologise for the quality and the shouty fear in my voice, but flippidy do it was awesome! We got to a speed of 295kph and he asked at the end if I'd like to be airborne so I timidly squealed …. yes.
With a mean average temperature of -19.8˚C you can check in via four webcams on those working at Scott Base. The pictures are updated throughout the hours and I've decided I will never not ever go down there. The coldest temperature recorded was in 1968 when it got to -57˚C!!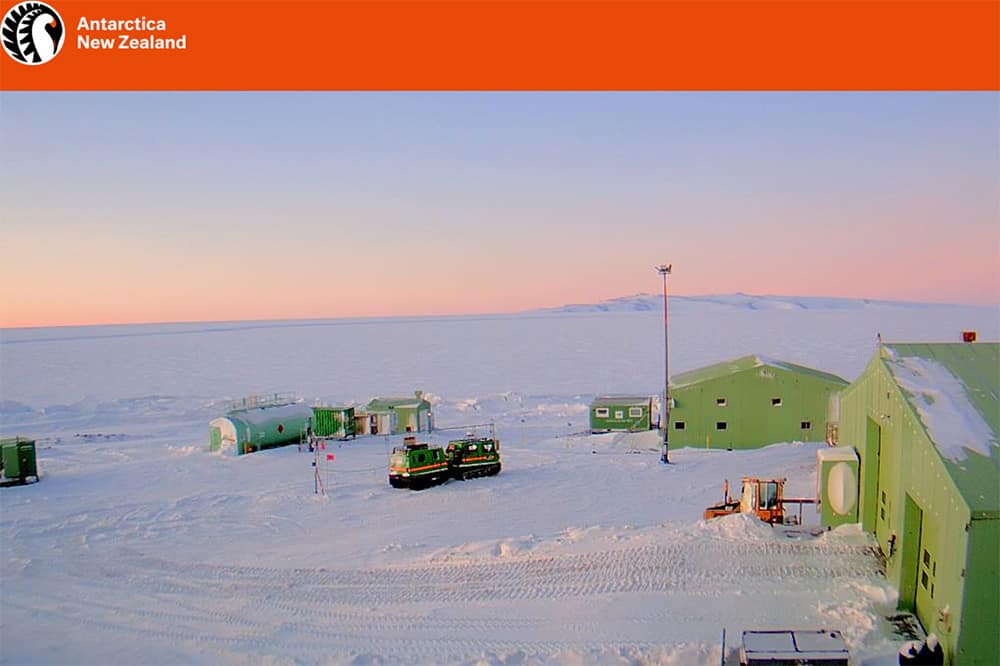 Read my children's book!
And for a fun story to read your 2-6 year olds, I wrote Lucy Lou Beats the Coronavirus during last year's Level 4 lockdown. It's a rhyming picture book about Lucy Lou and her family who go on a social distancing walk in their family bubble and come upon Coronavirus sitting on a park bench – and what they do to get rid of it.
The aim is to take the 'scary' out this unseen monster your little ones might be asking about, and to also give them tools for how they can deal with it. As well as being a time-capsule of our 2020/21 lives!
You can buy a copy in my Travel Store and I'll ship it NZ-wide. I can also post to Australia by regular mail, untracked.
Or plonk the kids down and I'll read it to them!