This post covers the nuts and bolts of putting a tour together and hosting your readers on an amazing trip.
Like all travel bloggers who have been doing this for a while (I started in 2006) we have been to a load of amazing places and our whole lives are centred around waxing lyrical about them.
We've visited cities and galleries and markets and ancient ruins, and over the years when our friends have asked us for advice on where they should go on their first cruise, or for their "big" birthday, or their honeymoon or pick our brains on the nooks and crannies of Havana or Vanuatu or Vietnam, we have gone on and on and on…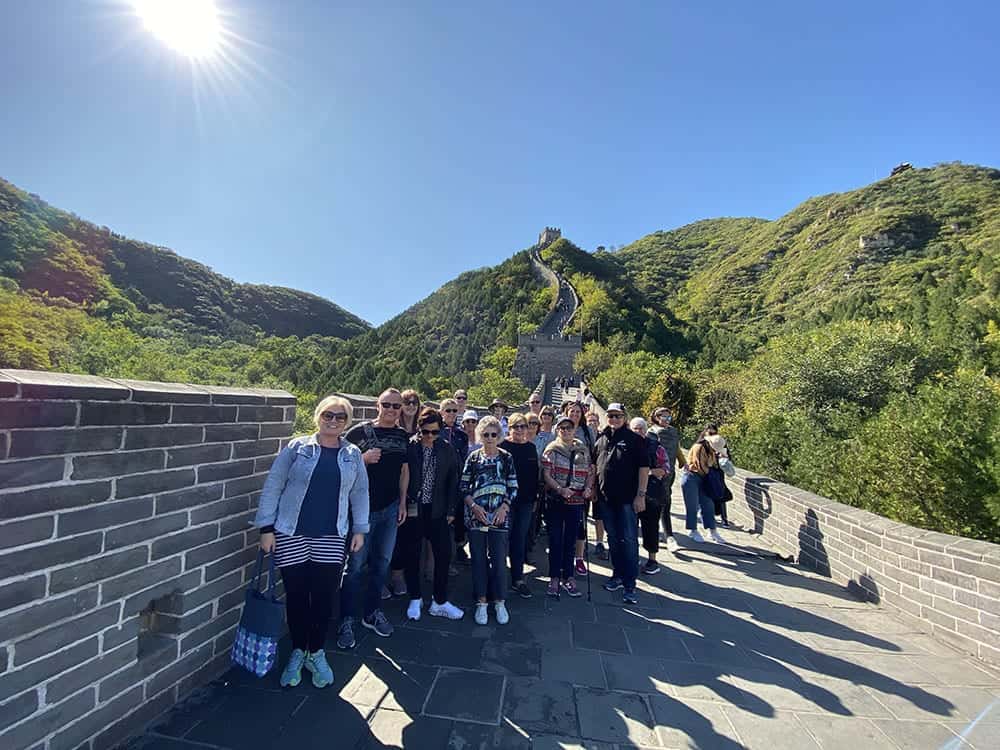 Being a travel blogger is quite possibly the best job in the world. And even better if you can make a living out of sharing your knowledge!
Many of us do that by writing freelance articles and posts for magazines, newspapers or other blogs, some write e-books or run training courses and some even have another entirely separate job just to keep the cogs turning on their blog.
In 2017 I decided I'd like to do more than just write posts about the places I have been to, reviews of destinations and hotels and provide general travel advice, but I'd like to actually take small groups of people to some of the best places I've been. Take them "behind-the-scenes" as it were, to the places the PRs of various destinations have taken me to.
So I took my first group to Vietnam in 2017 and my second tour to Italy in 2018. In 2019 I took a small group to New Orleans and Memphis and at the end of that year, another one on a two-week tour of China.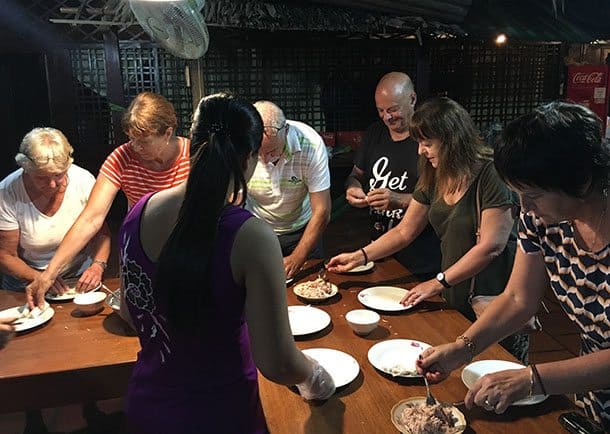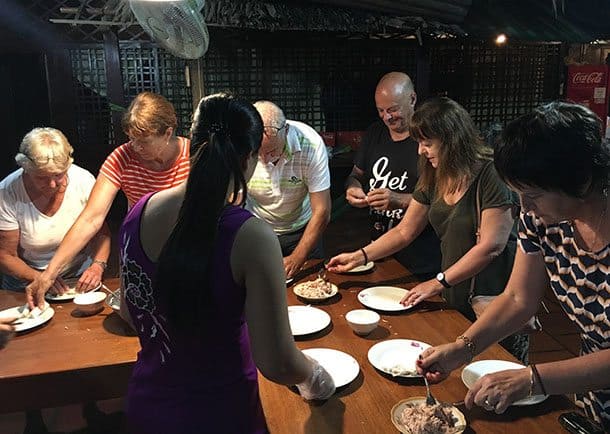 When Covid hit, I pivoted to hosting tours in my home country, New Zealand, and took three tours away around this beautiful country. Not too much of a hardship!
If you're a travel blogger looking to diversify your income, I hope this post is helpful.
What's involved in hosting a tour?
1. You need to work with a travel agent
Unless you are a certified agent and can do the airline ticketing yourself. I work with friends I have met over the years who are agents and together we plan the itinerary.
2. Planning the tour itinerary
If you don't already have the exact location and accommodation nailed down, designing the itinerary with an agent will allow them to procure their bulk rates, book group rates with the airline, hold seats and rooms and handle the money – including when deposits should be paid (into their trust account).
For my China tour I did handle all the money too and opened a separate bank account where I held their deposits until they were required by the airline. It's not my preferred way to do it, as I was nervous I would forget to include a cost for something or do my calculations wrong! However, it has worked out just fine 😀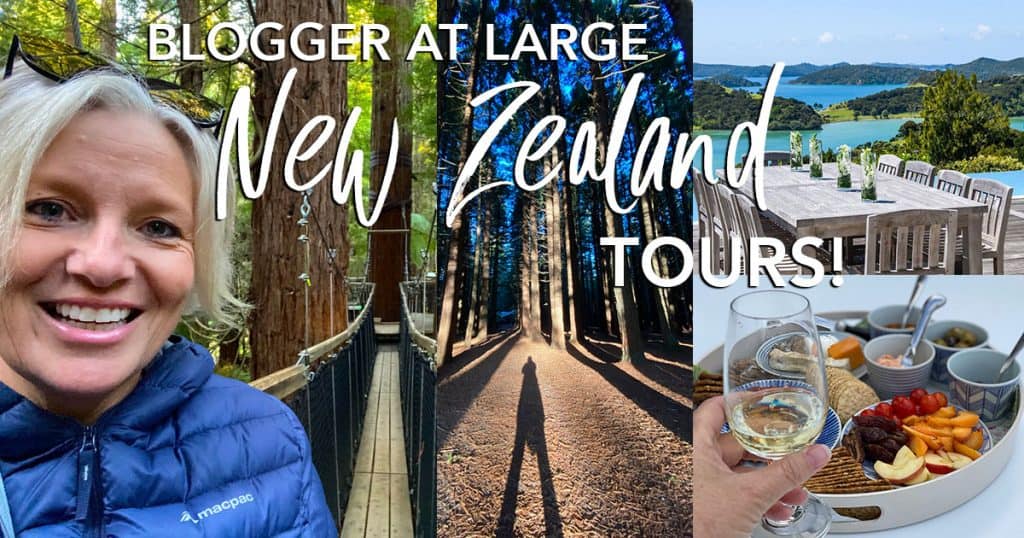 3. Pricing your tour
This is where your agent will sort out the basic price, and most likely they can put an itinerary together that covers the highlights with you adding the nooks and crannies.
On top of that you need to think about adding in any meals you might want to cover (I usually go for free breakfasts in hotels and cover about three evening meals as a group, the other evenings, guests are free to do their own thing).
Think about gratuities and add those in. You don't want to be running around each day getting a couple of dollars off everyone to tip bus drivers and local guides.
Add in some budget for marketing (see next point), and then the commission you and your agent will make. Also the cost of your part in the tour needs to be covered (flights, accommodation, entrance to attractions, etc).
You might also want to give gifts, so maybe work in a little extra for that. Then you add up the total cost and work out how many people you need to break even, then divide that among the group.
I prefer small groups capped at about 12 people. It does mean the costs are higher per person than if I were to take more, and I am still getting to know my audience to see what is the preference.
I do know that I don't want to host huge tours. There are plenty of companies out there doing that and I want to build a more niche market.
4. Marketing your tour
This is the long, slow and (can be) expensive part.
Make sure you work in some marketing budget into your per person price, along with your commission, the agent commission and if you want to inspire other agents to also sell your tour, you'll need to build in another layer of commission.
I am mainly spending my marketing budget on Facebook so I can target the age group and demographic of my guests. I run a blanket ad on Facebook for about a month first targeting women aged 50+ who have "travel" as an interest. Then I run retargeting ads to the hundreds or even thousands who have interacted with that ad.
I also promote the tours in my blog newsletters and have tried advertising in a national newspaper (the results weren't as good for the spend as on Facebook).
I have a nationwide radio travel segment, so can use that to also mention my tours and I've been trying other publications – like gardening magazines, to run ads. If you can speak in local travel clubs or retirement villages, this is also a good idea.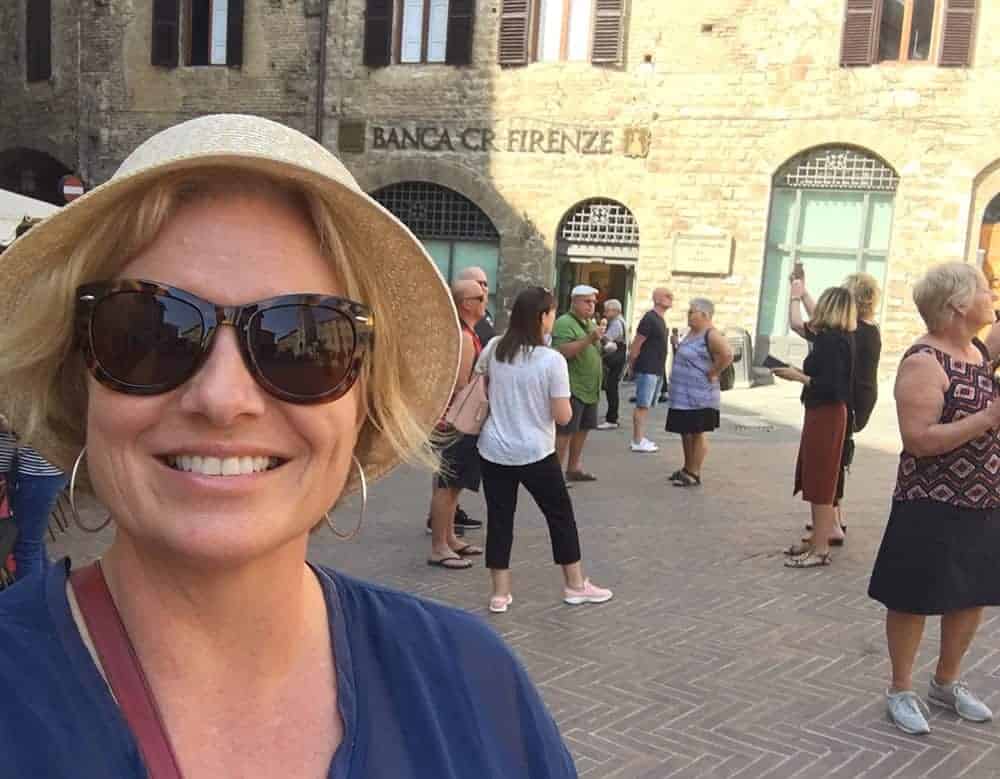 5. How much lead time do you need to sell a tour?
This is what I've learned the hard way… my first tour I planned was to the US to visit New Orleans and take my guests to some of the best jazz bars in the city (I've been 6 times), then a plantation home that I have also stayed at, then back through Houston.
It was timed around a basketball game where a Kiwi player (Steven Adams) was going to be playing for the OKC Thunder. He's a bit of a big deal here. Consequently I had to wait until the NBA calendar came out to even begin the planning. That happens in August, which meant the tour for March went into the market in September.
Here in NZ, that time of year is hard to sell tours. People are in the last quarter, planning for Christmas and their summer hols and not really thinking about a March trip. It was also my first foray and I had no track record in hosting tours. We had to cancel it and I did the following year.
Nine to 12 months is a good time frame because you'll need everyone to pay in full about three months before you travel, so working backwards…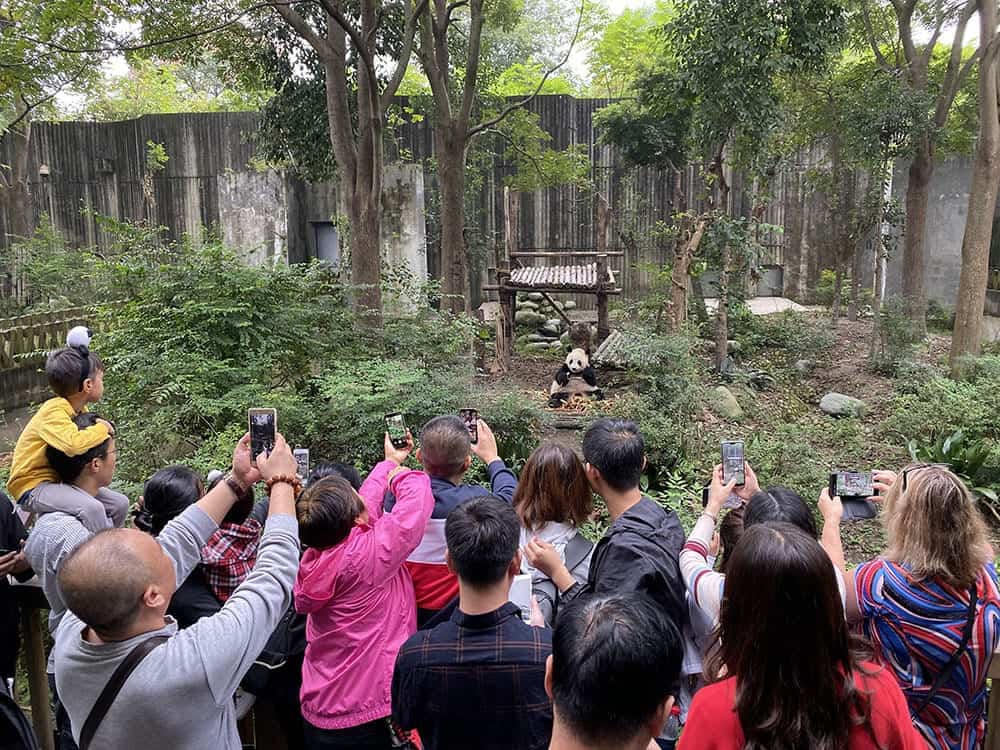 6. Reputation is everything!
Being a successful tour guide or tour host is a long game. I am delighted that three of the people who came to Vietnam with me joined me in Italy. That means a lot.
Once you have your first tour under your belt, get some reviews and post them on your next itineraries.
You build a reputation through word-of-mouth referrals really and the hosts who make a lot of money running tours have been doing it for years and have a loyal following.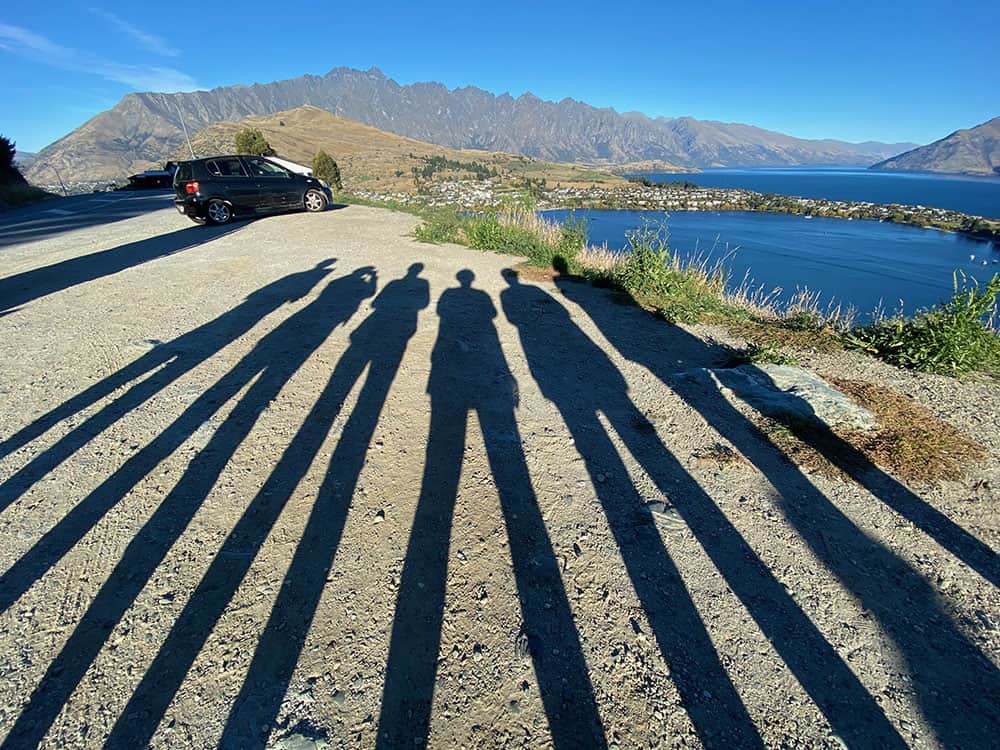 7. Any pitfalls to be aware of hosting tours?
Um yes. And you'll learn this as you go too!
Make sure everyone has travel insurance and also make sure you have all their details with you so if you need to deal with a sick guest and get them to hospital, you have what you need at hand. (This happened in Vietnam).
It's a good idea to have everyone fill out their emergency and medical details on their phone app too. I used this to tell the doctor in the French hospital in Hanoi about my guest's medications.
Another good idea, which I used on my China tour, is to buddy people up with one person so when everyone gets on the bus and you do your umpteenth head count for the day, you don't leave any one behind (like we did in Florence!)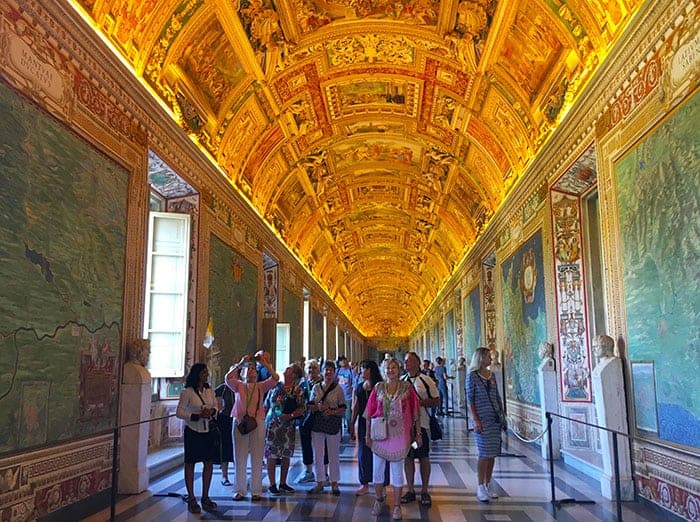 8. Have fun!
Remember, the reason people want to join you is because of who you are (or who they think you are!)
Make it enjoyable, add surprises that you might have calculated into the price, but when you stop for a special afternoon tea en route to somewhere, it's an extra value they weren't expecting. If you do that, they'll be back next year – and tell their friends about you too!
I hope that this inspires you to take some of your knowledge and love for travel and bring others along with you for the ride!